High Rate: $ 20,000 weekly All Inclusive
Low Rate: $ 17,000 weekly All Inclusive
Cabin Configuration:
Sleeps 8 guests in 4 staterooms, 1 master Queen, 2 identical VIP Queens, + 1 Guest Queen aft to port with access into the cockpit only, all with private bathroom, air conditioning, WiFi, stall showers, and fresh water heads. Crew sleep in a bunk bed cabin to port and has their own bathroom.
Specifications:
Length:
Builder:
Built/Refit:
Beam:
Draft:
Cruising Speed:
Regions Available:
Locations It Travels:





Special Features:
Water Toys
12' dinghy with 40 hp outboard seats 6
snorkel gear
tube
wakeboard
two person kayak
floating mats
swim ladder
beach games
two stand up paddle boards
underwater video and still cameras
sea scooters (underwater motorized apparatus for use with snorkeling gear)
8 person floating platform
Underwater lights
Subwing
Assortment of Floats and Noodles
Hookah Diving Set-up
Inflatable Surfboard
Have a Question About This Yacht?
Fill out the form below and we will get back to you quickly!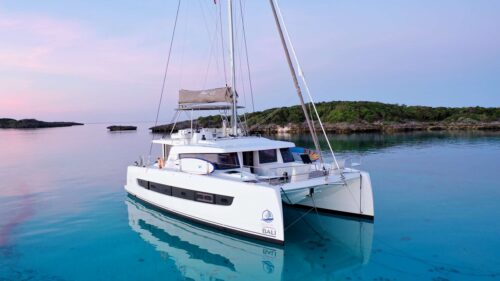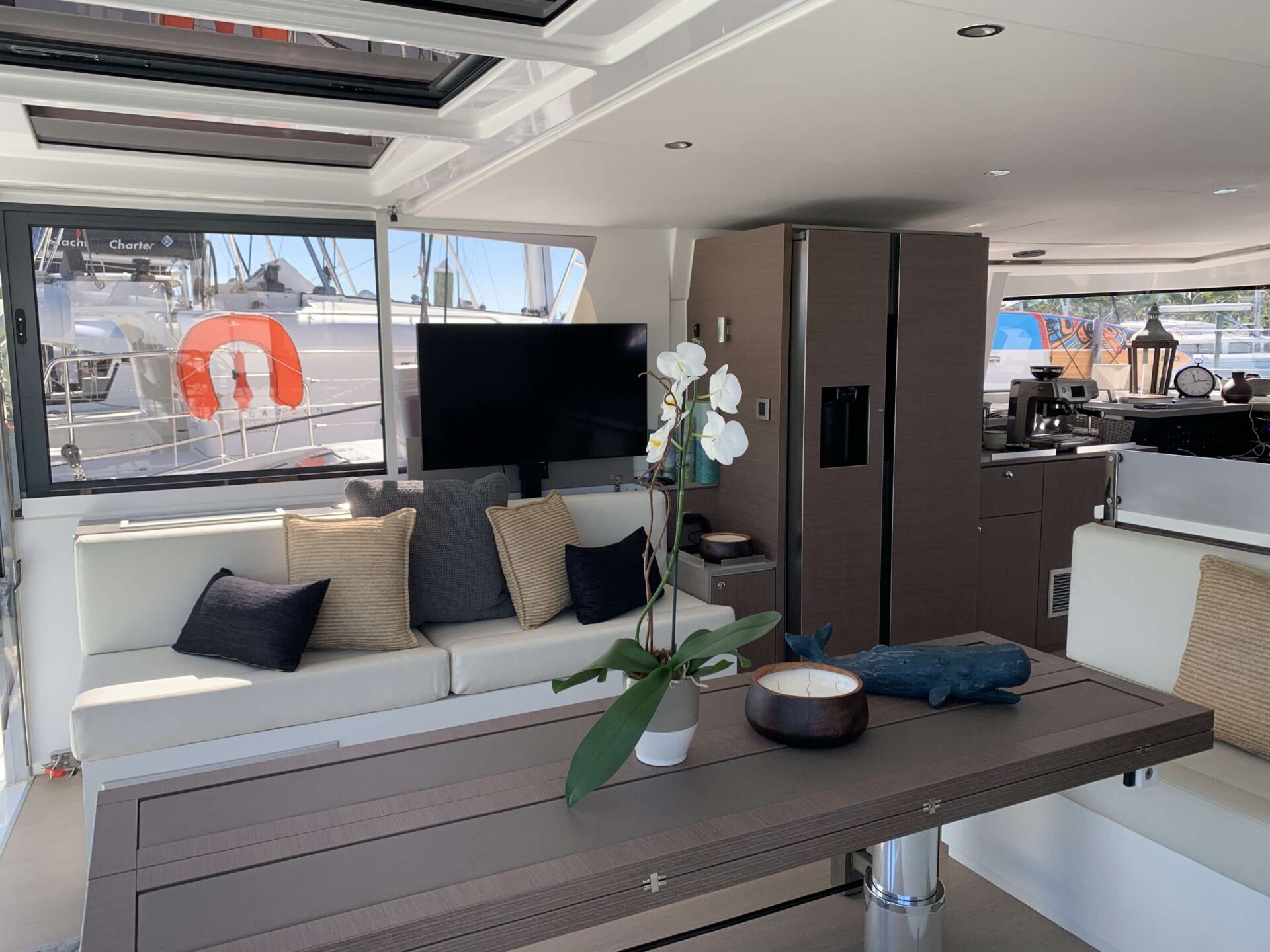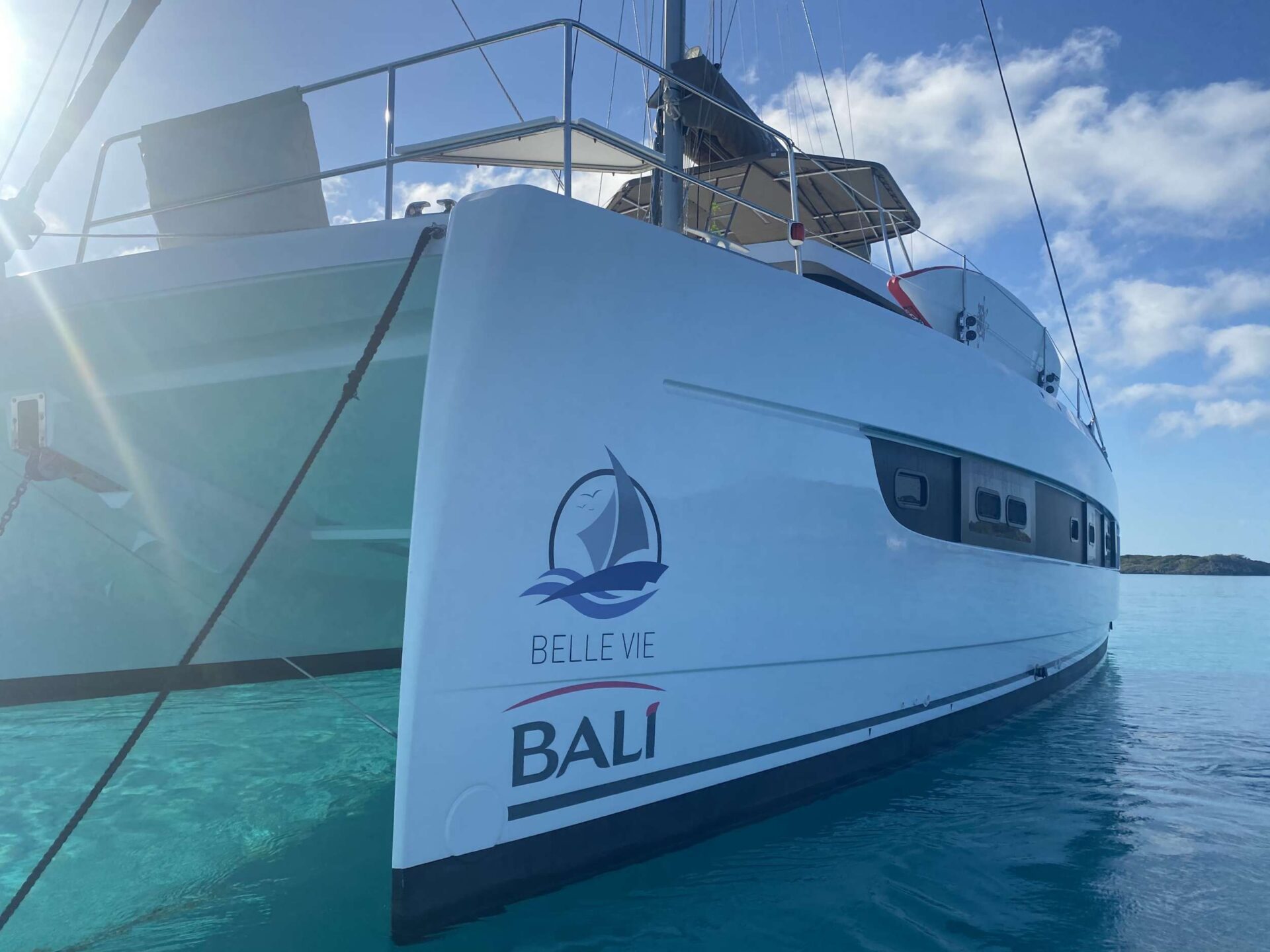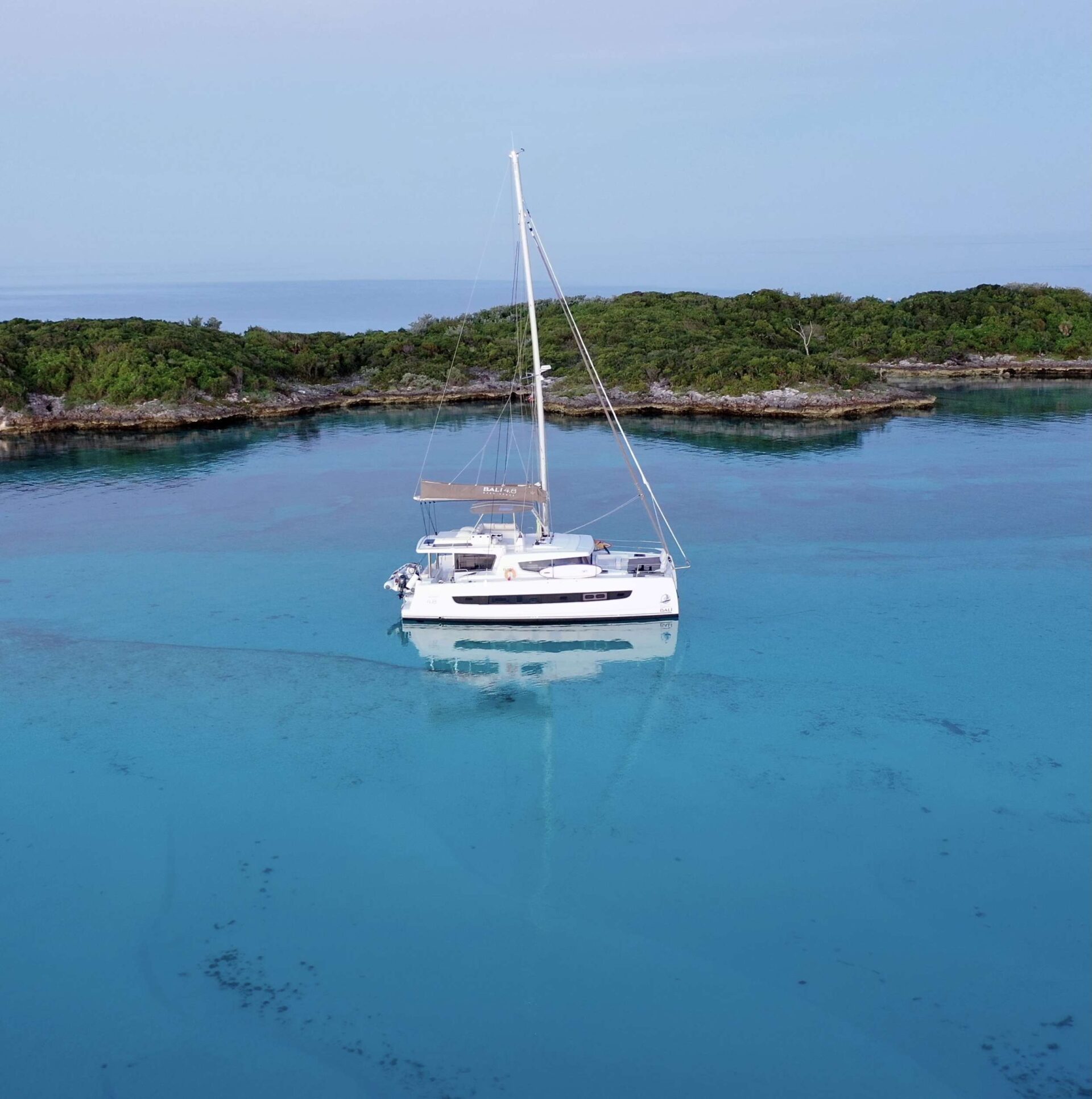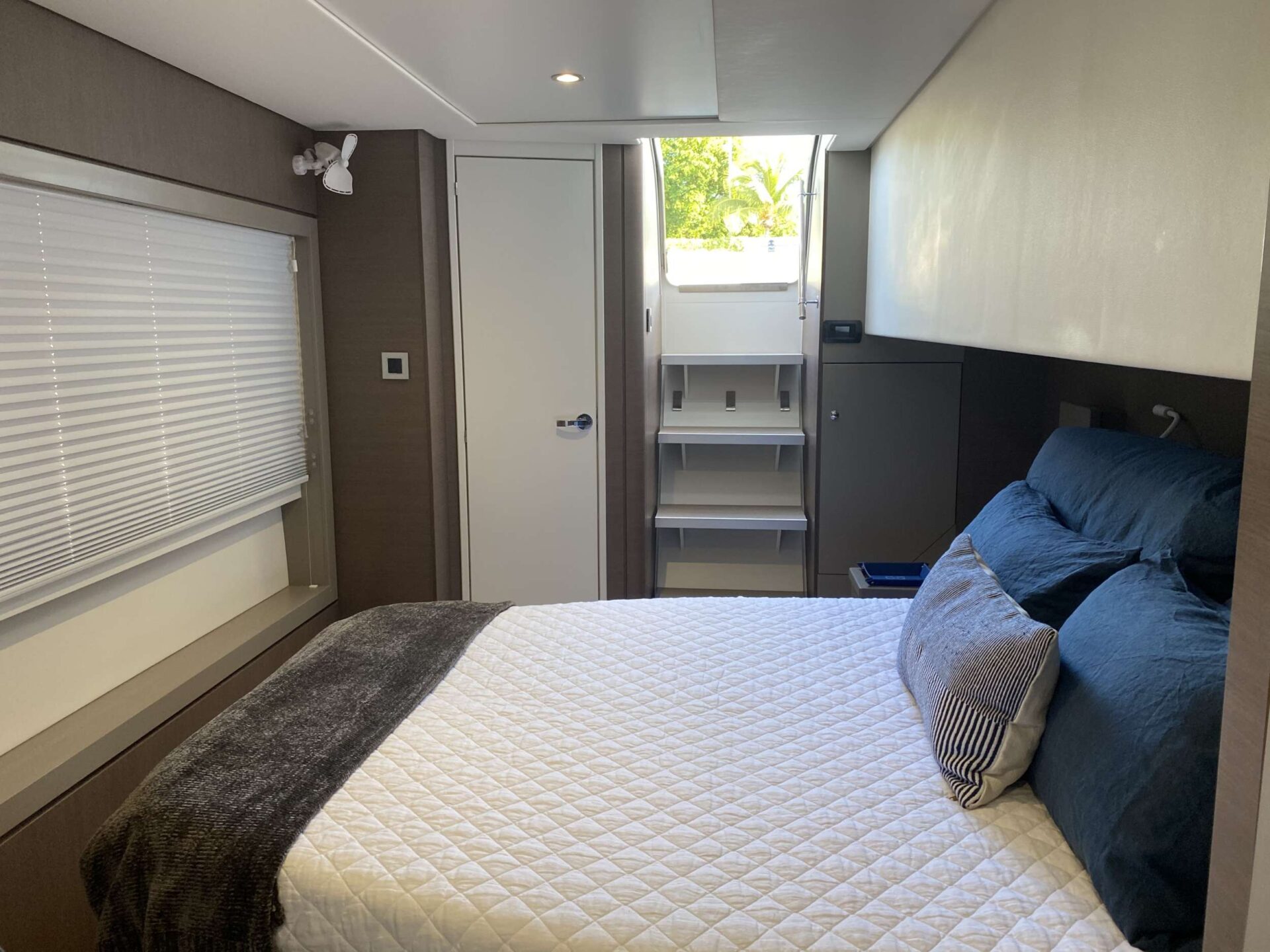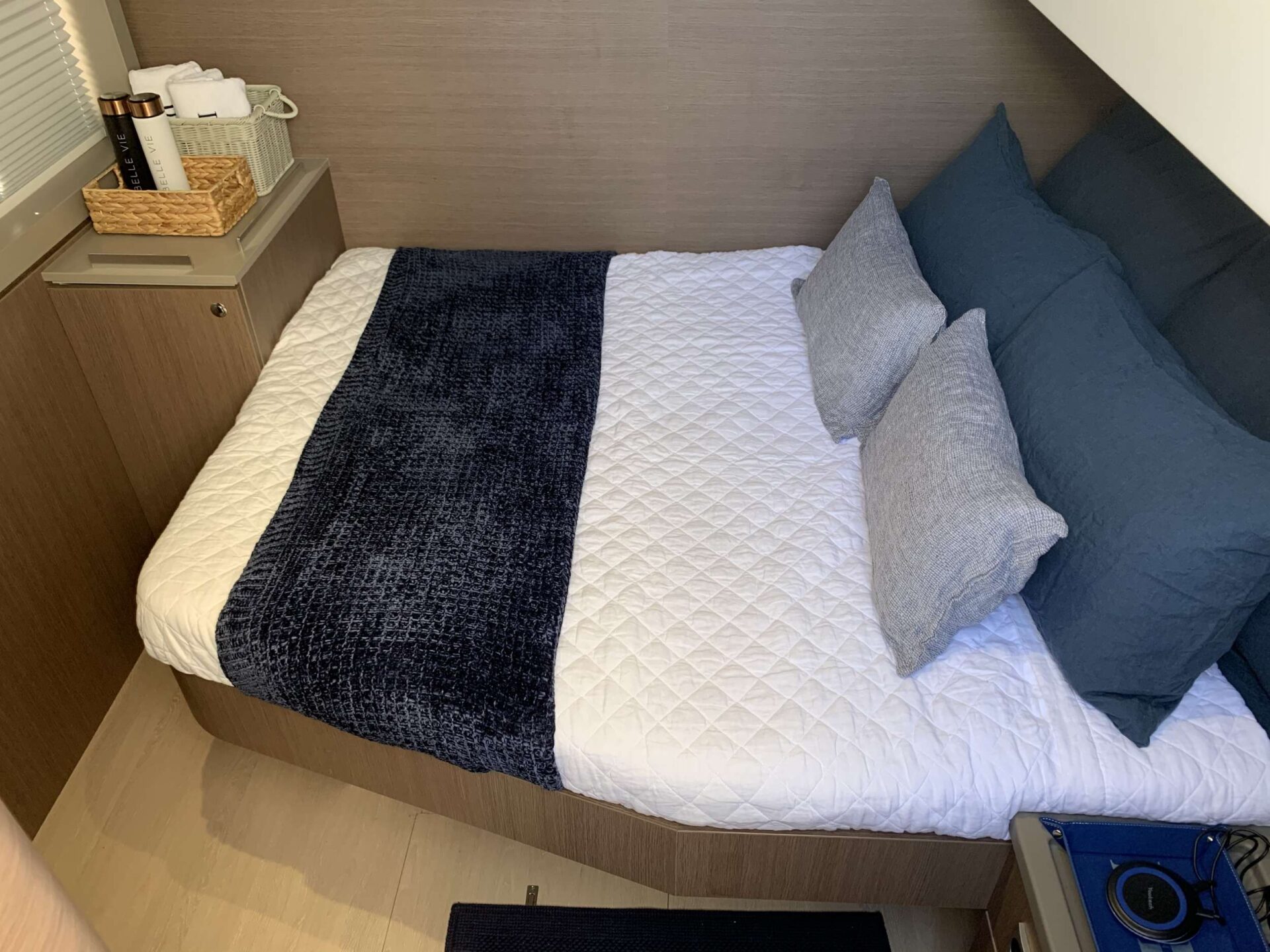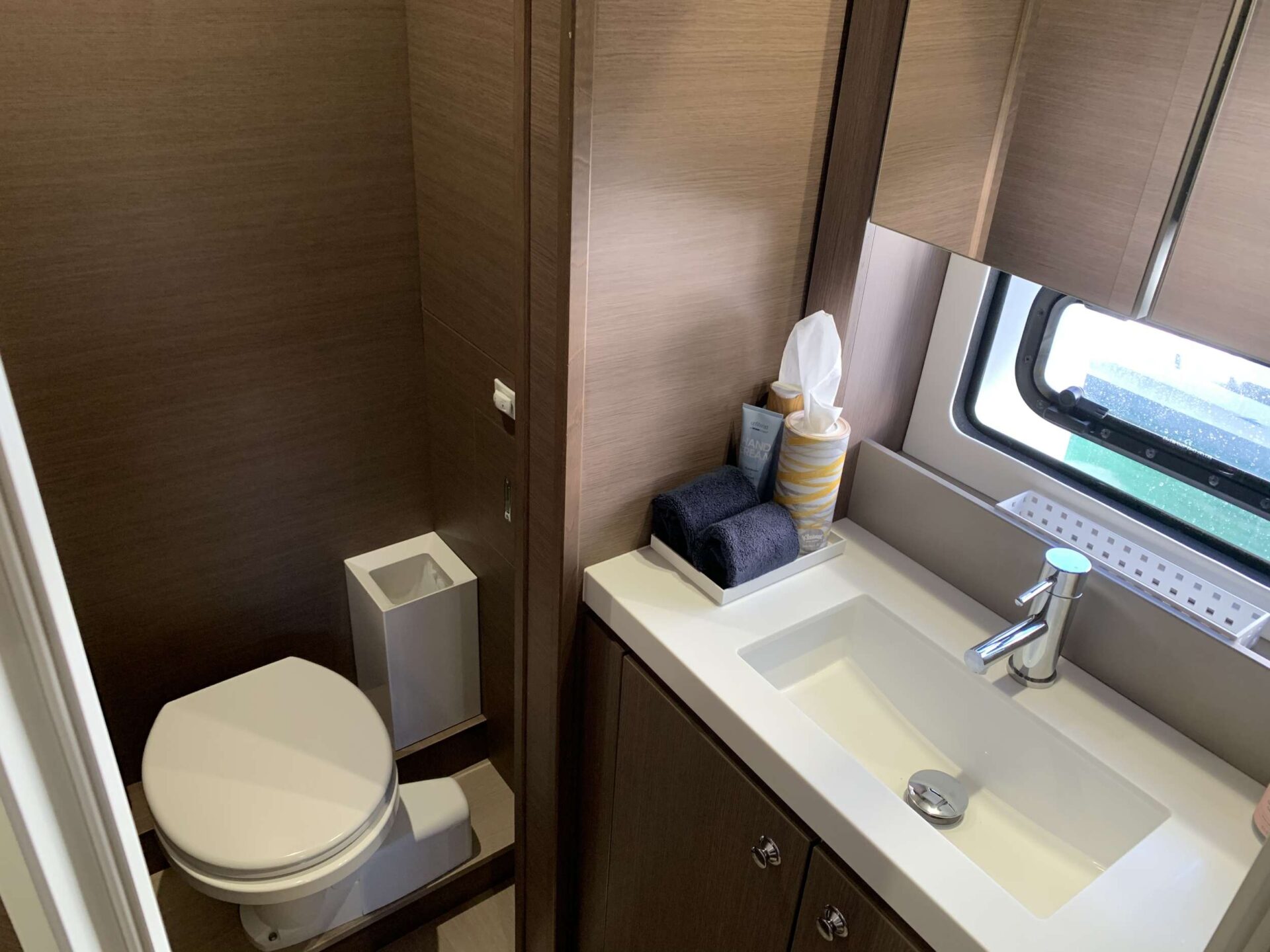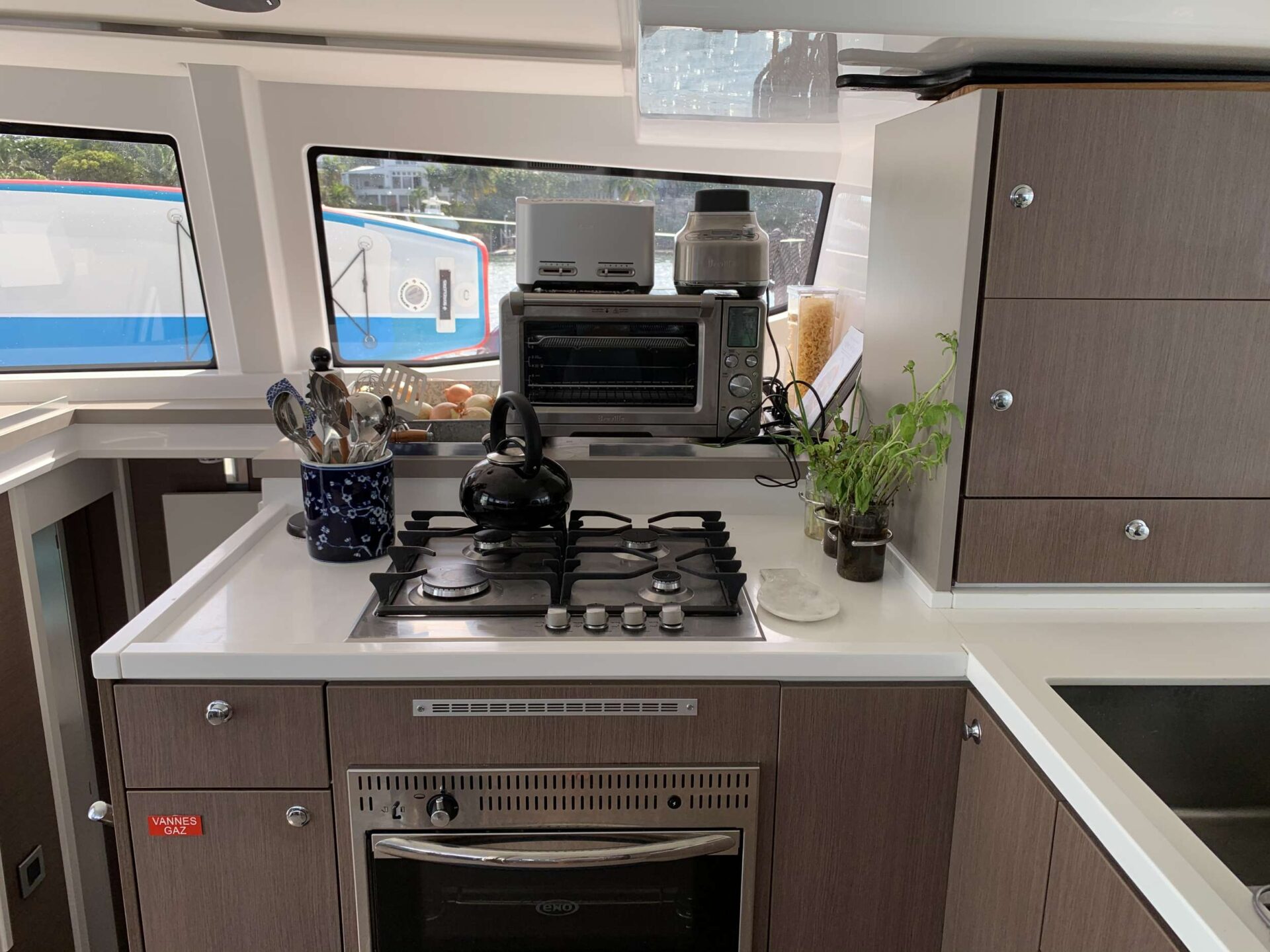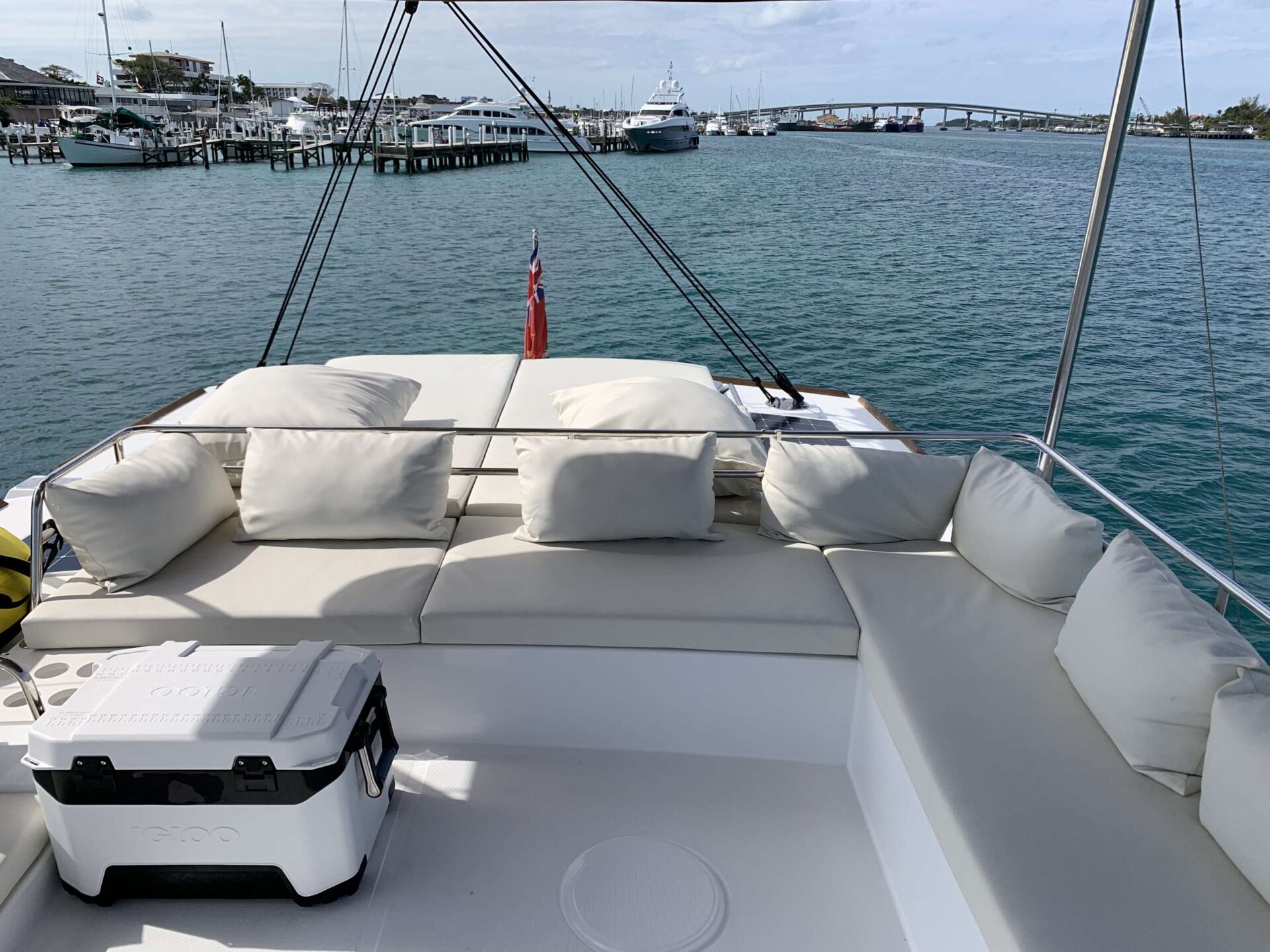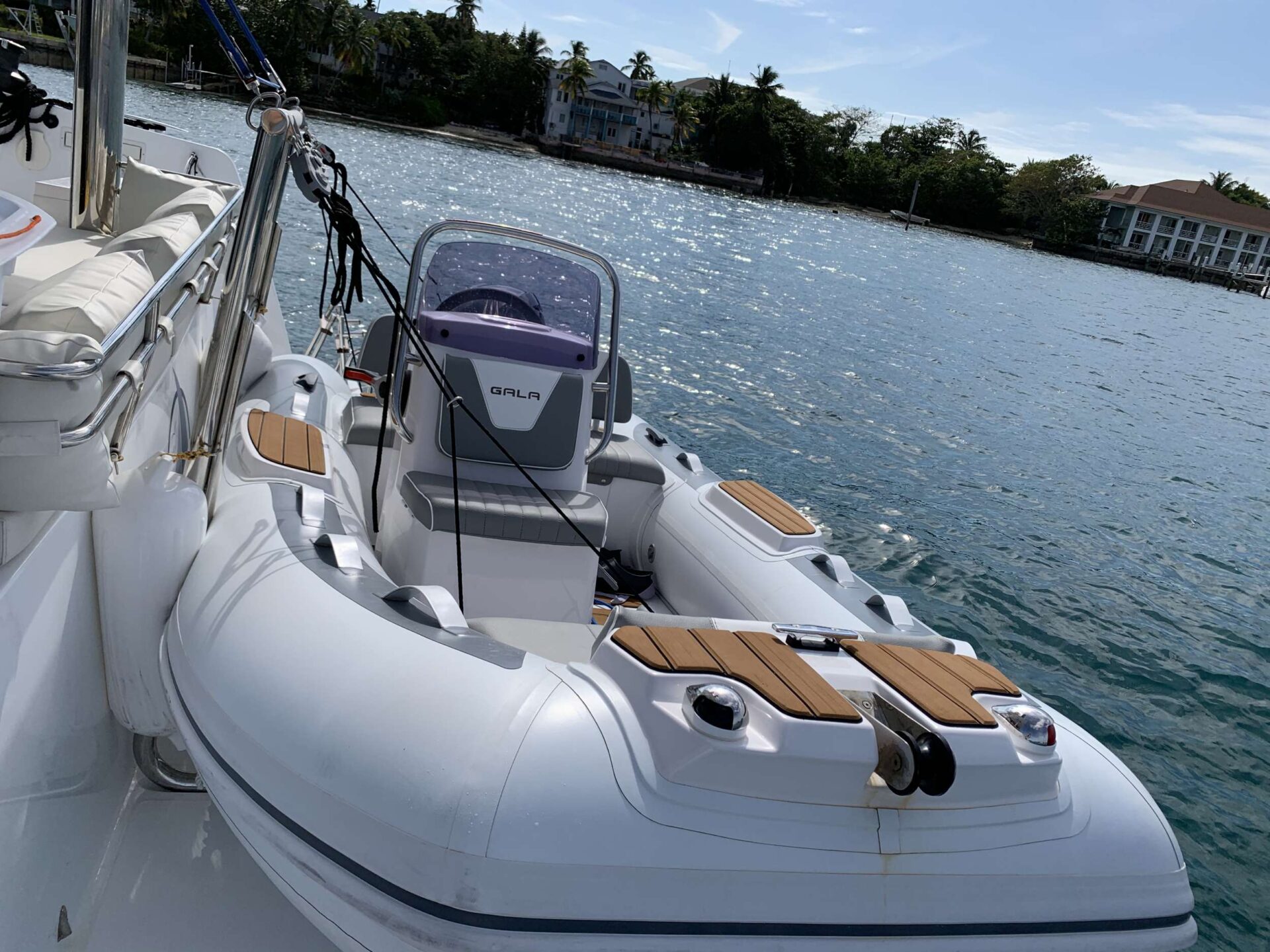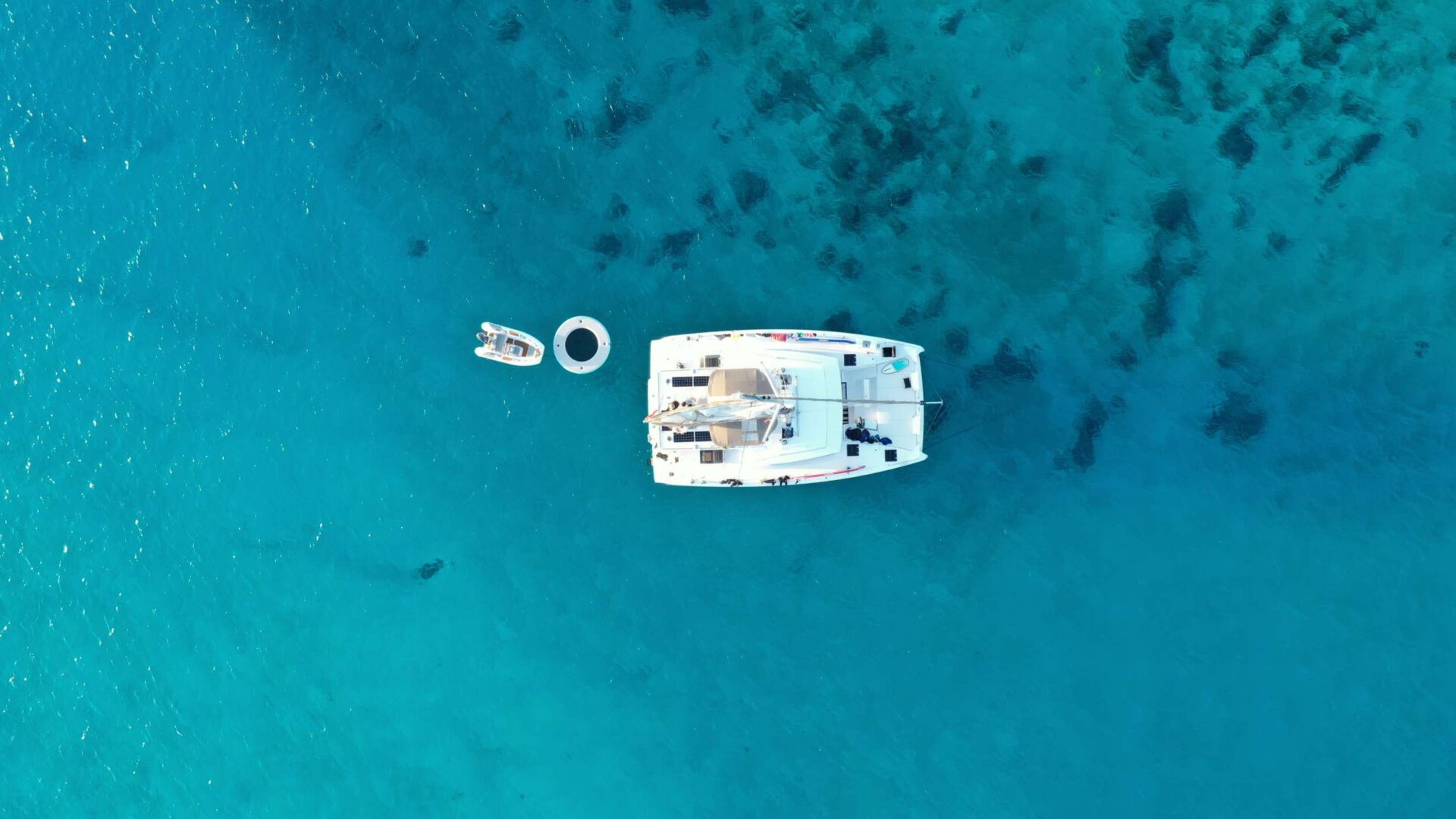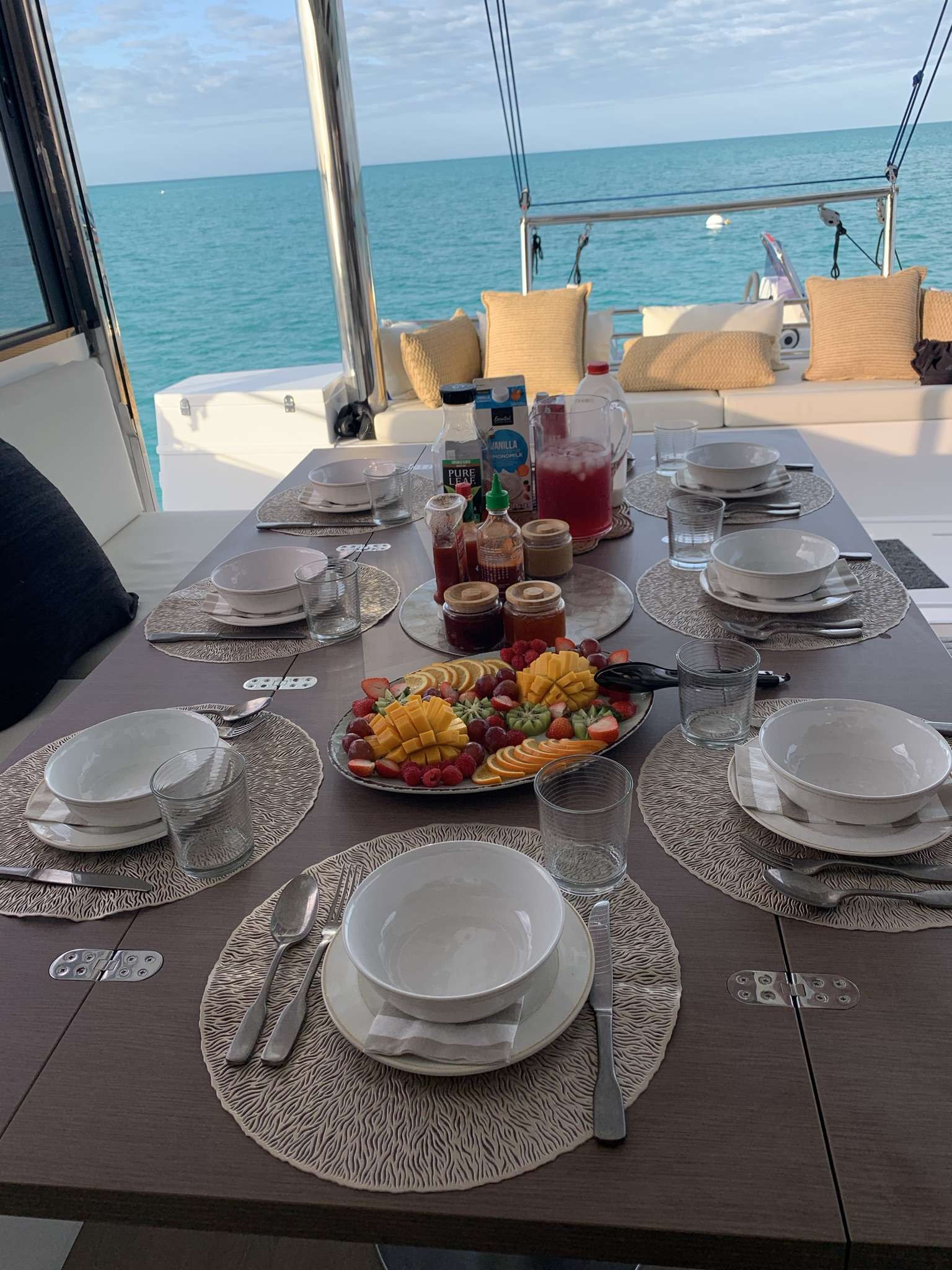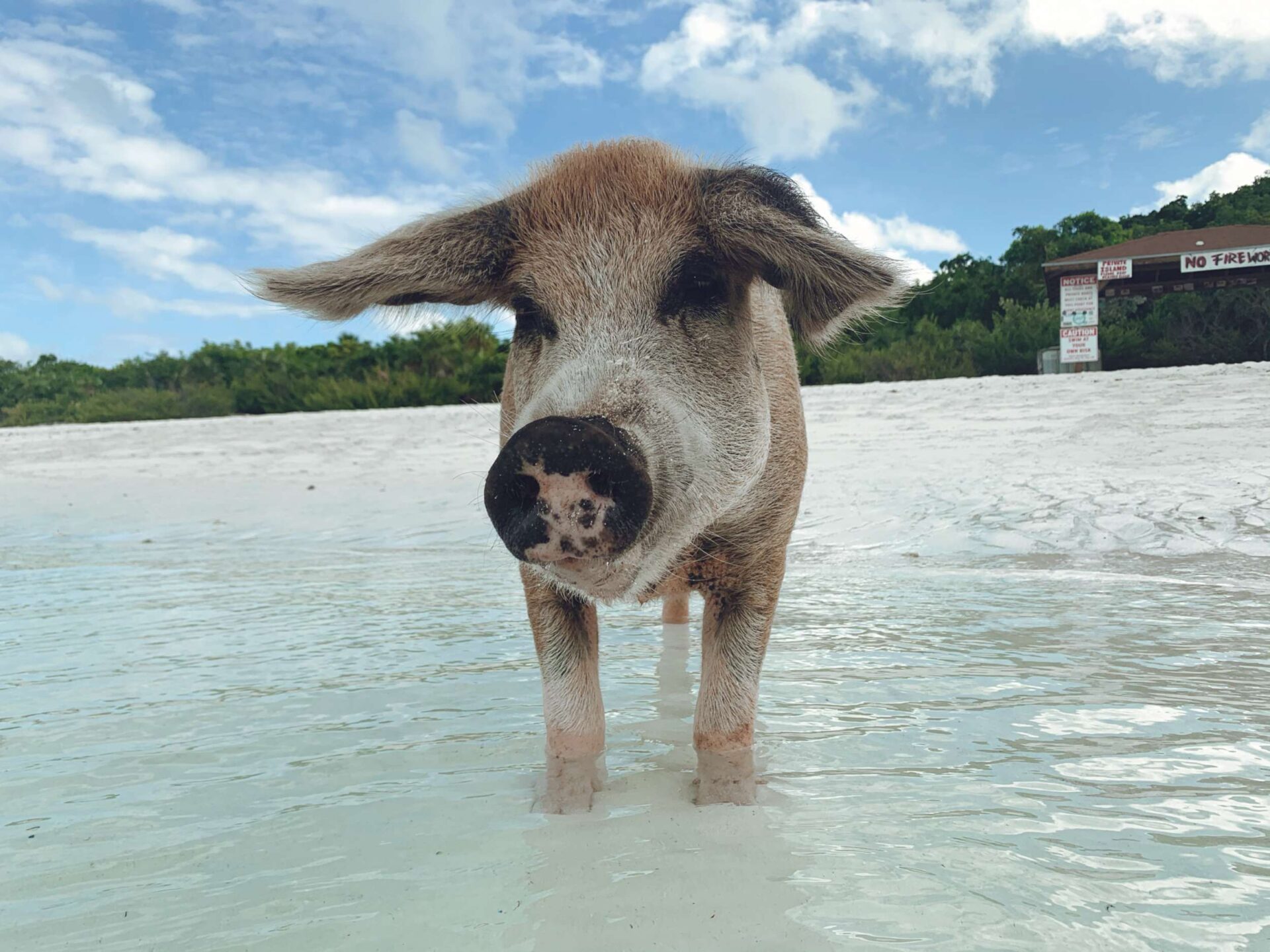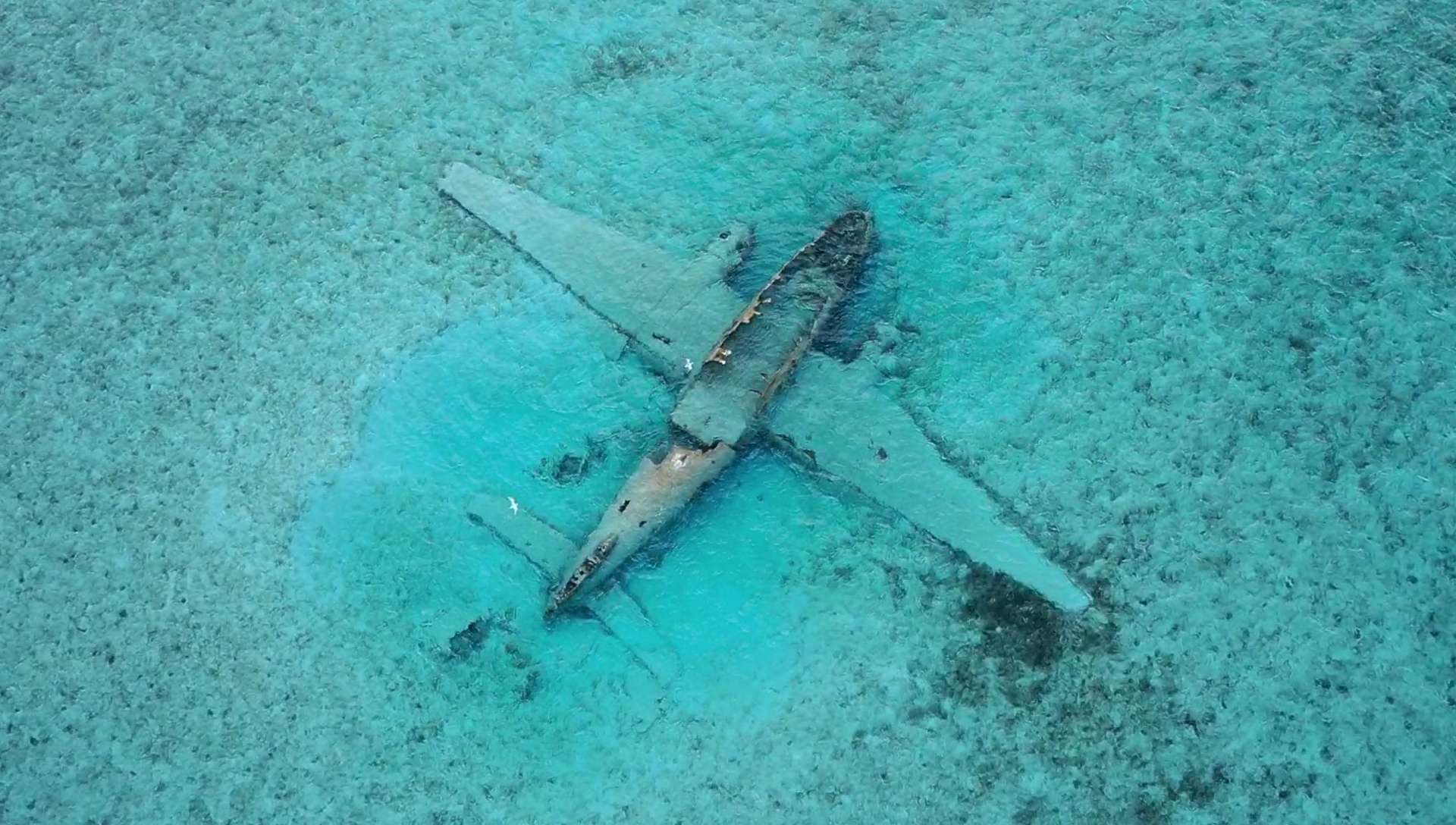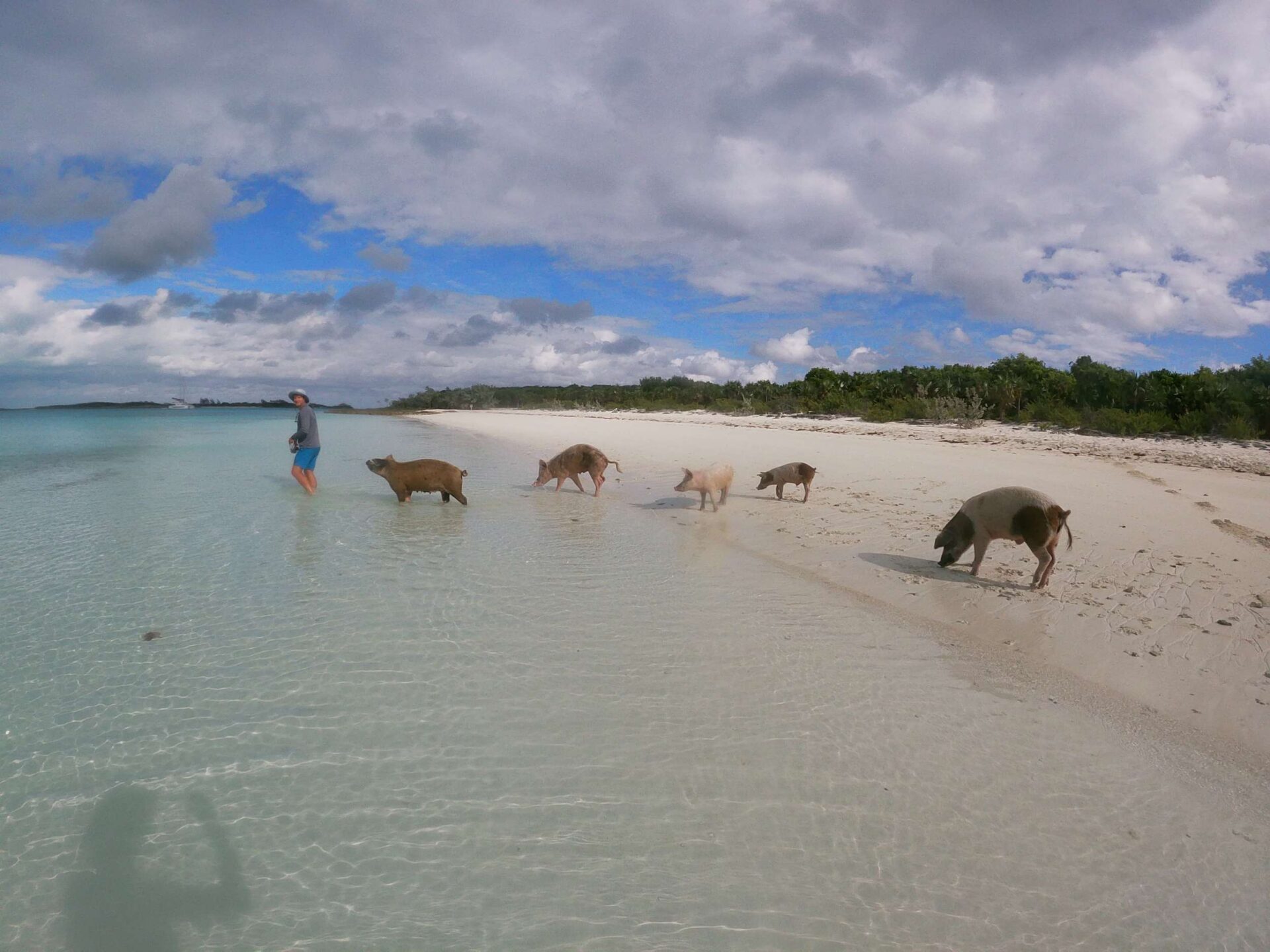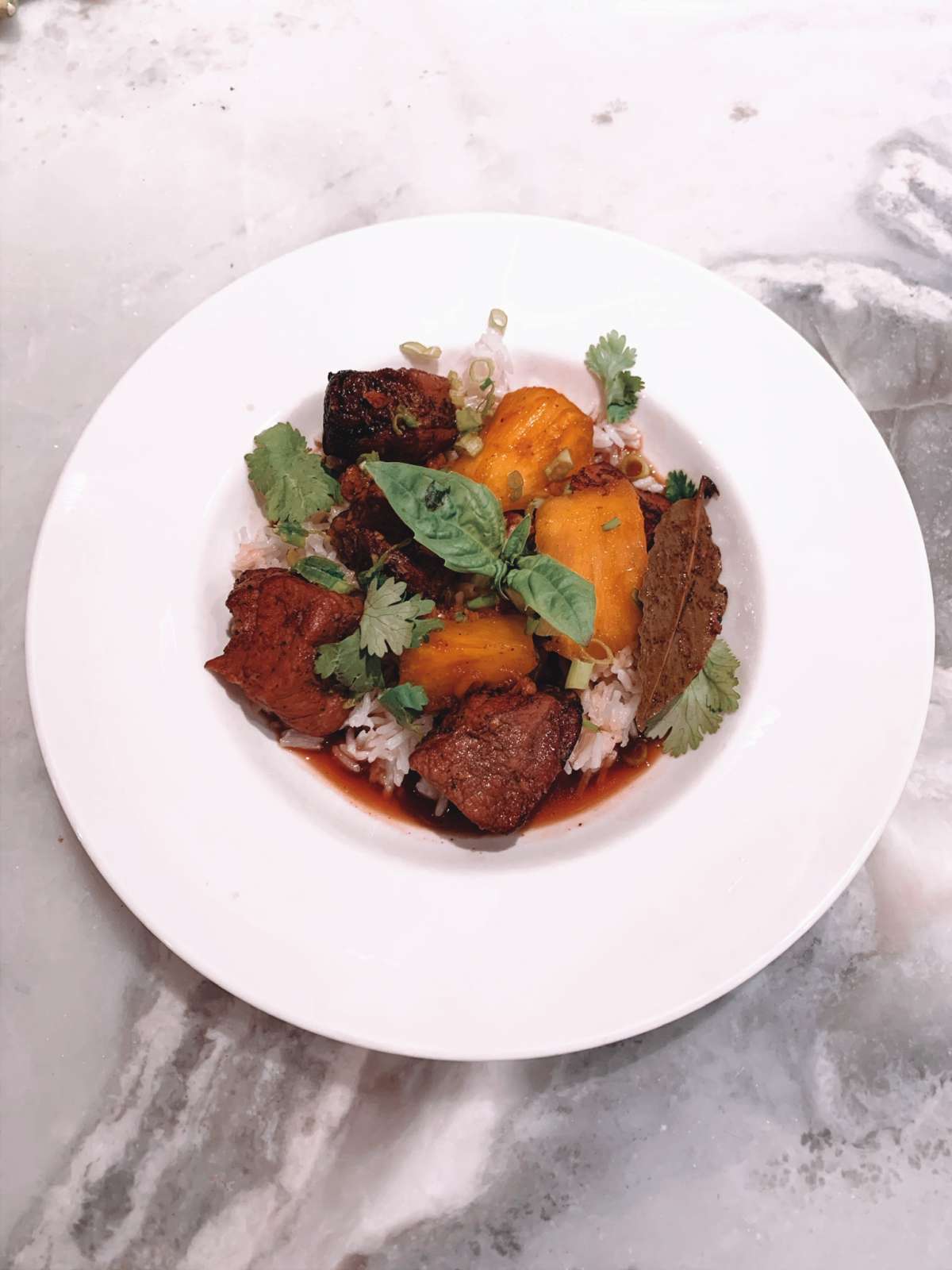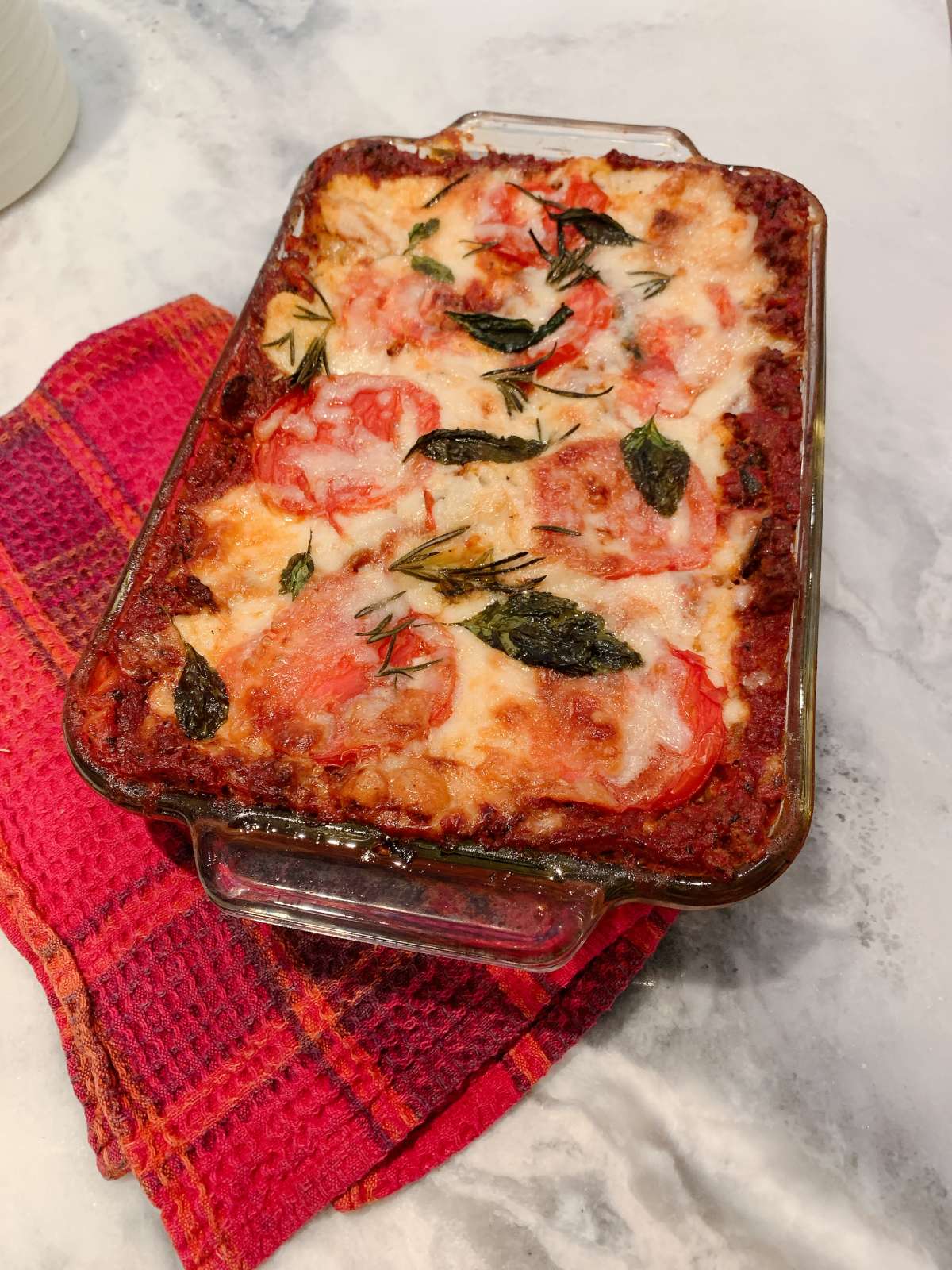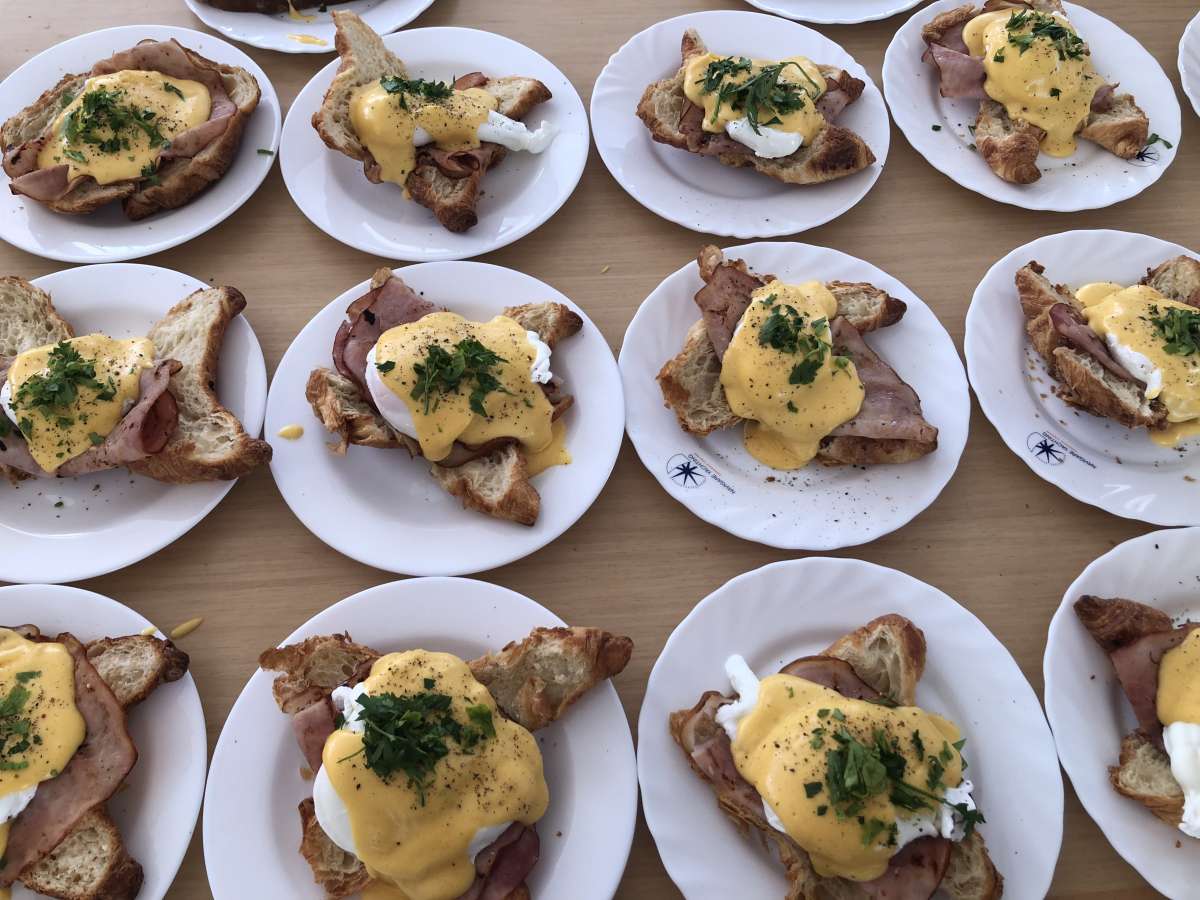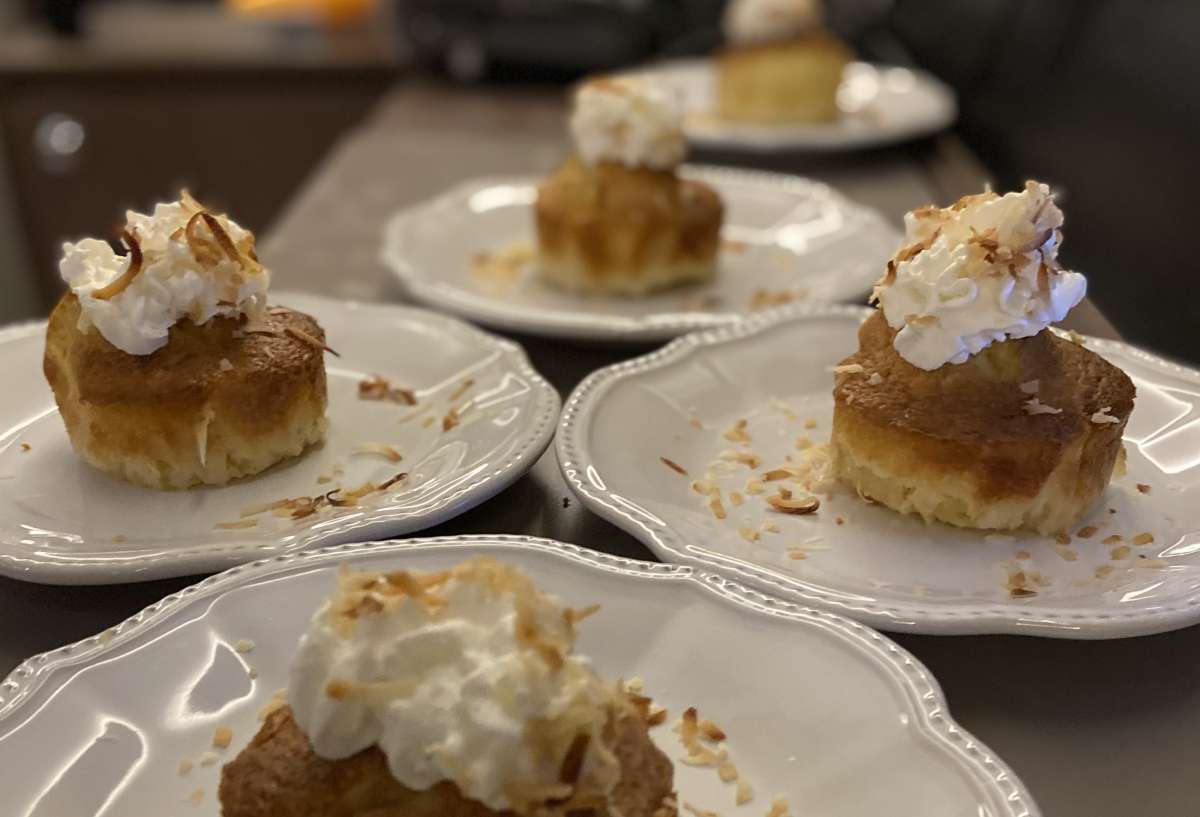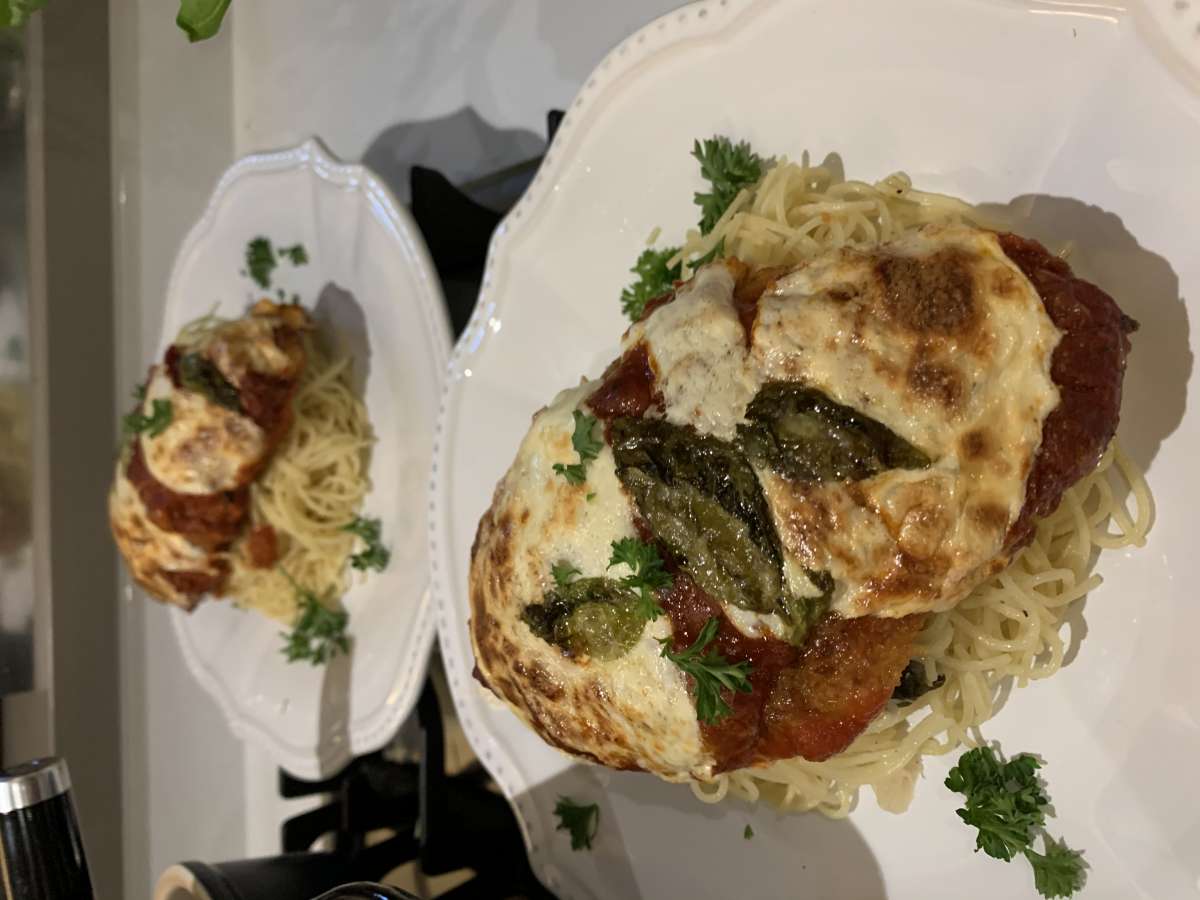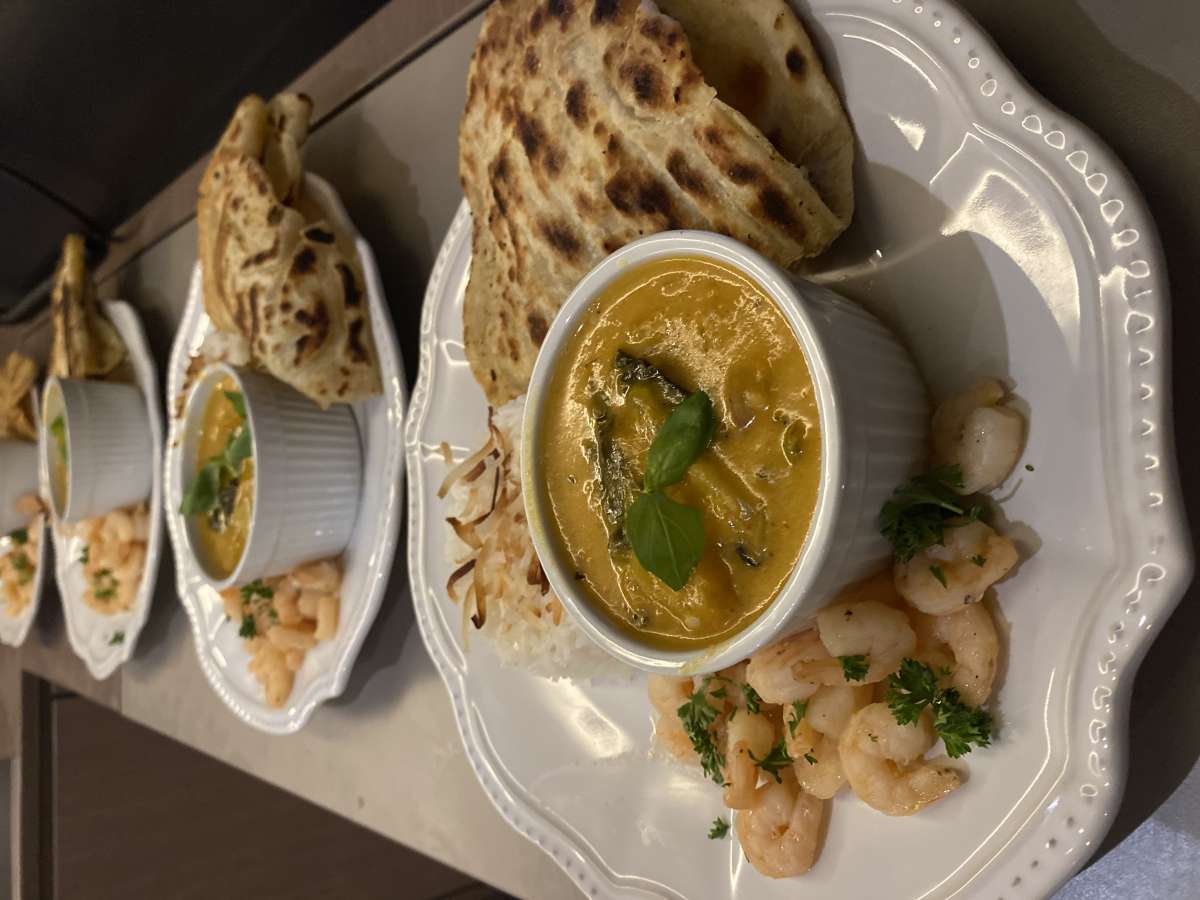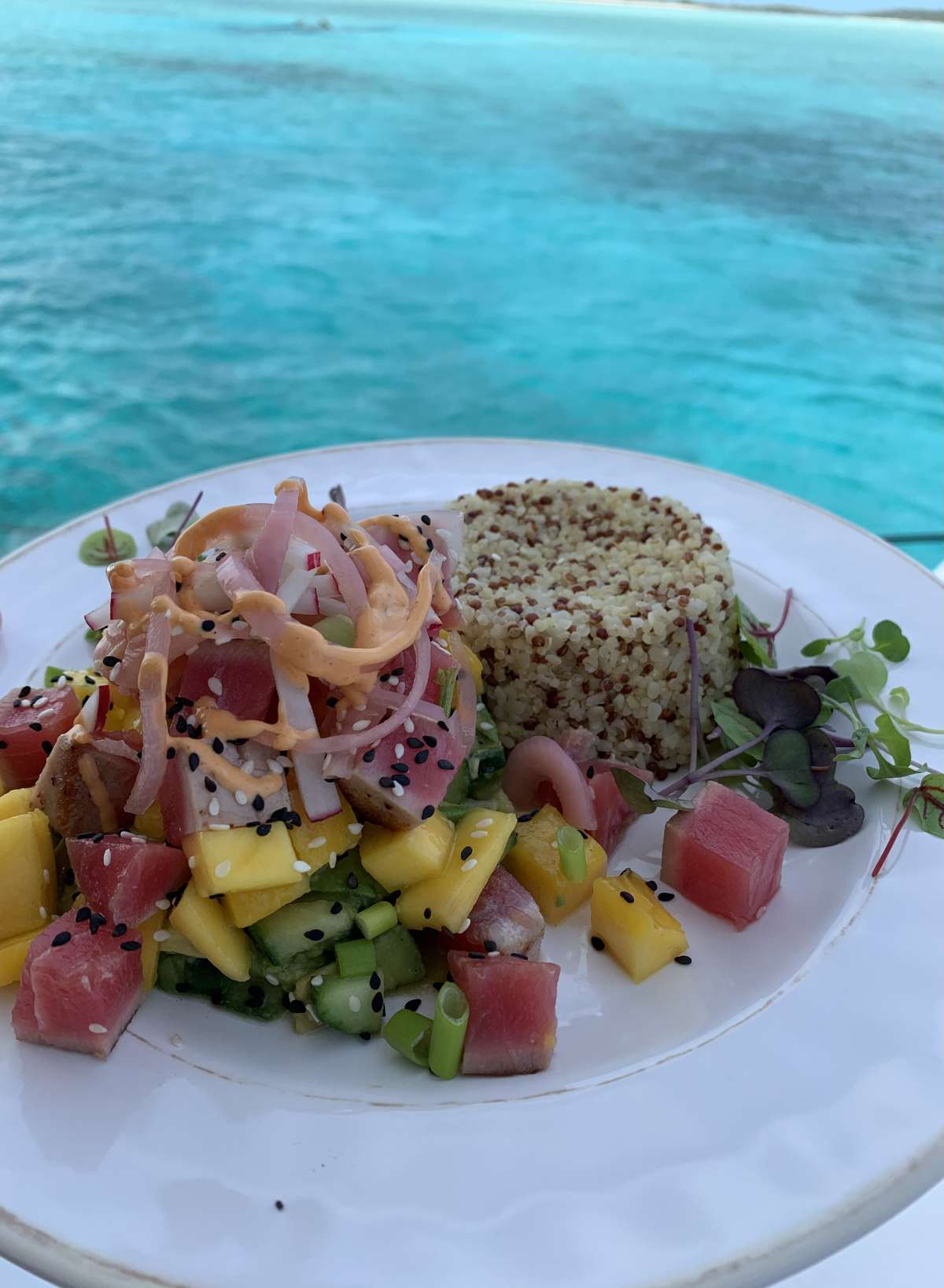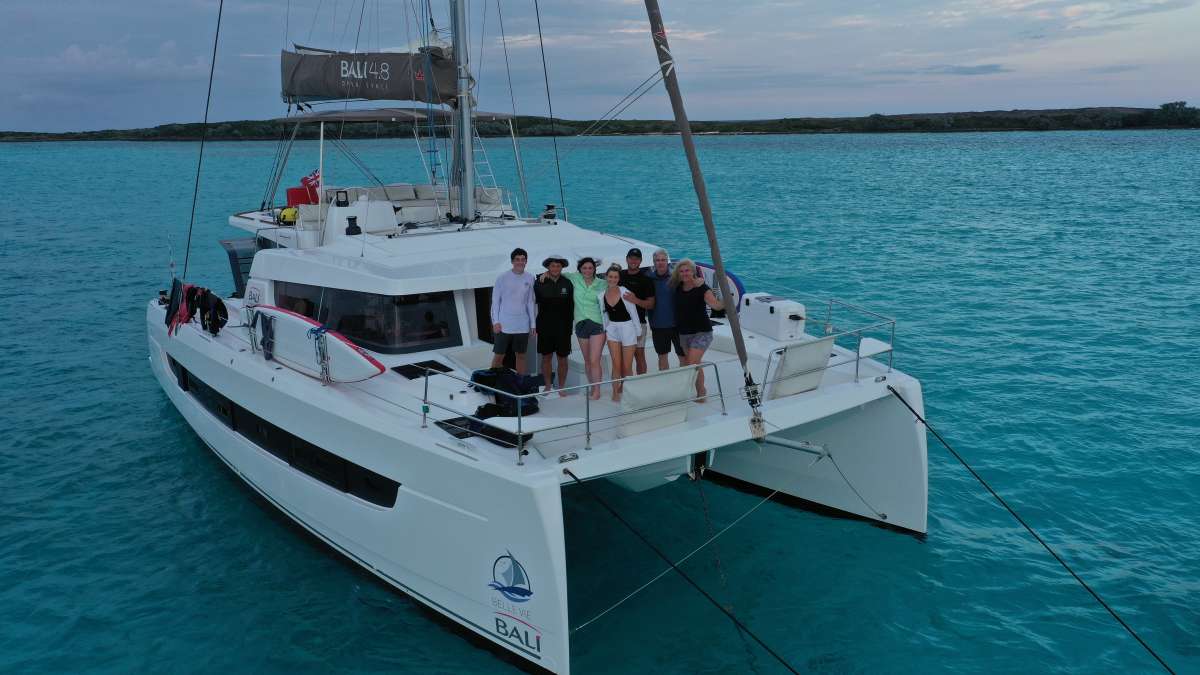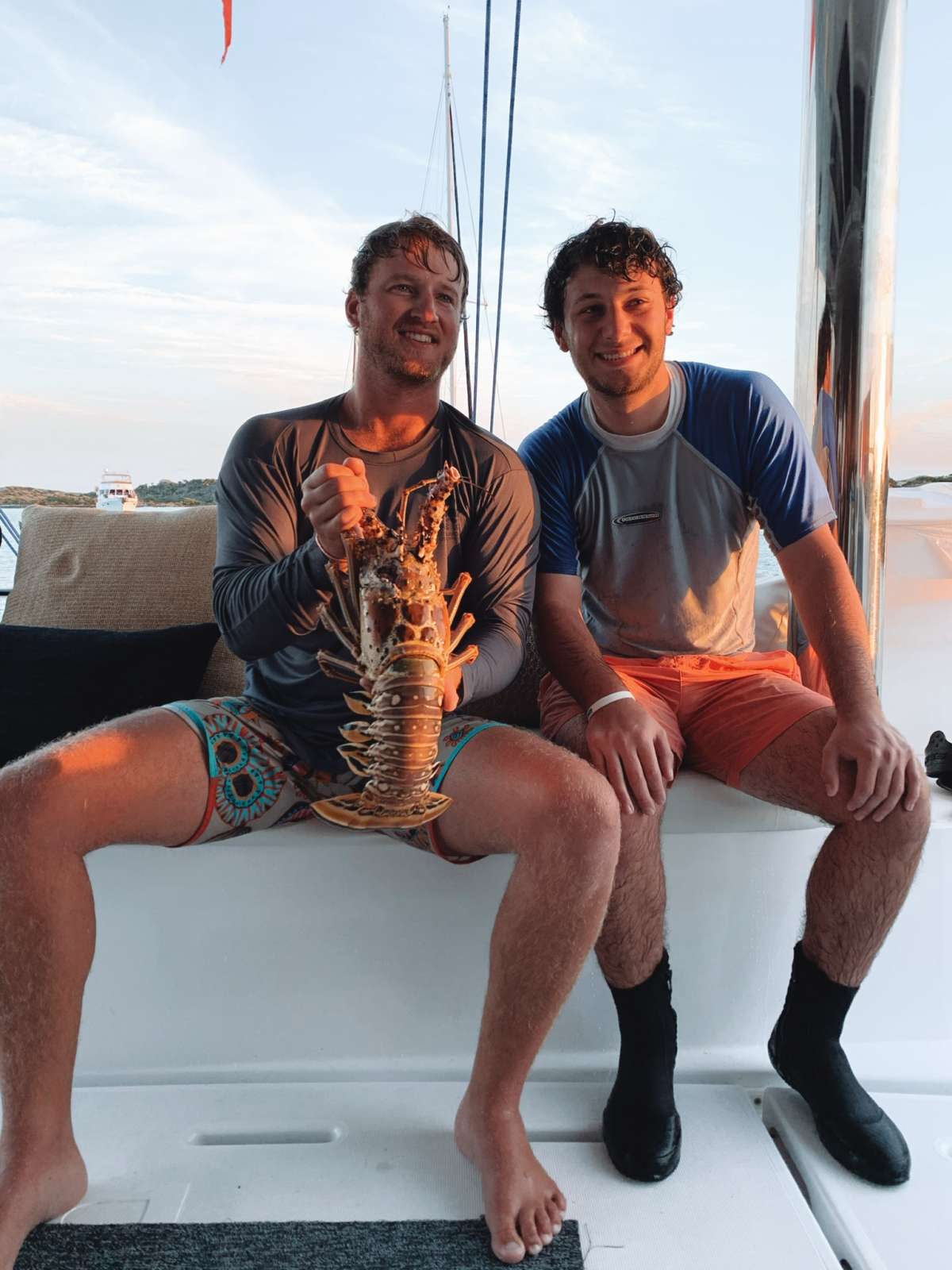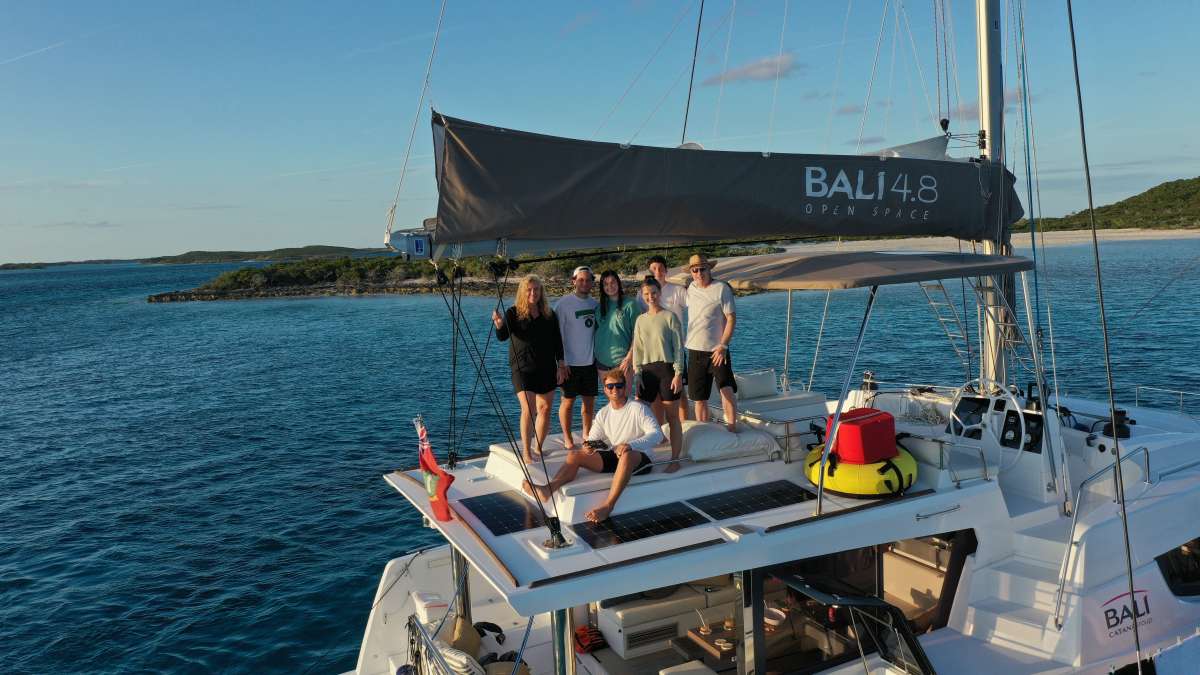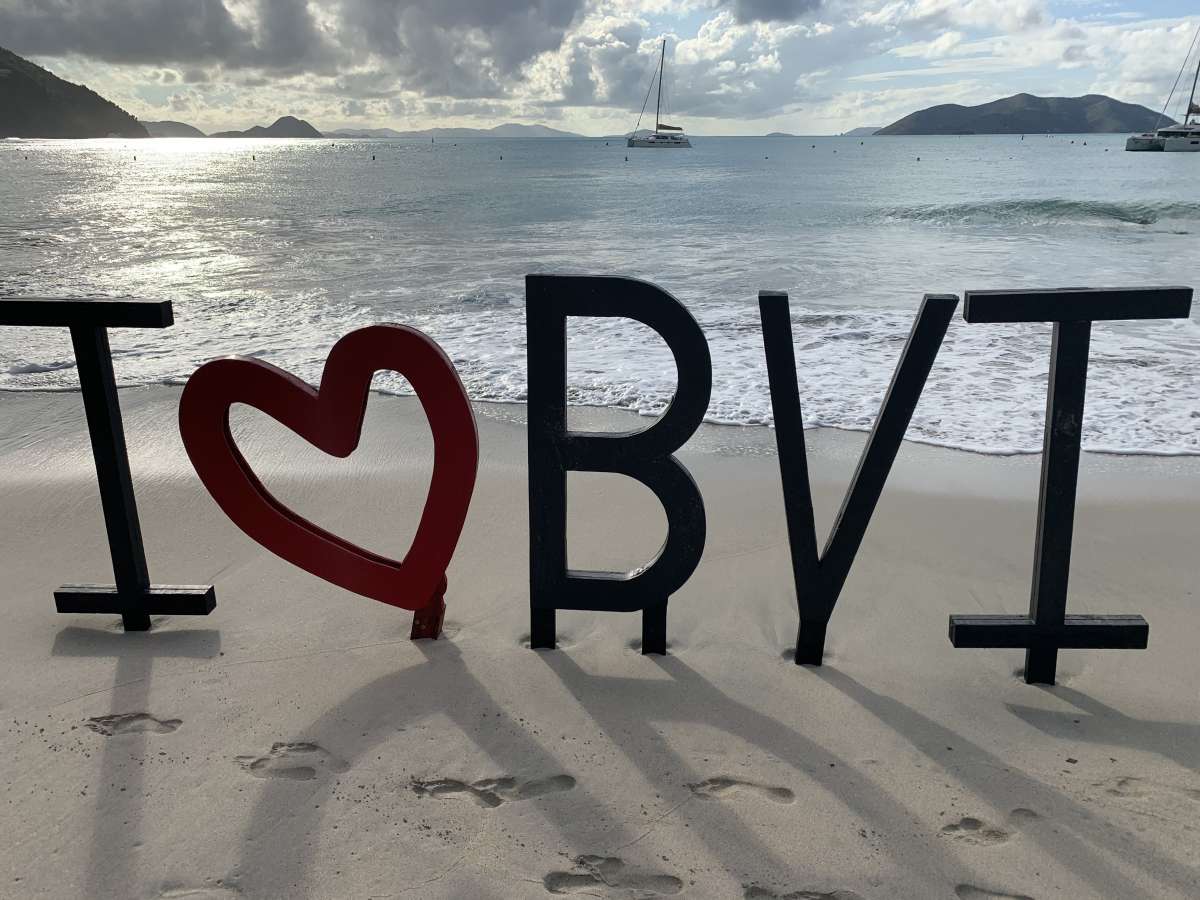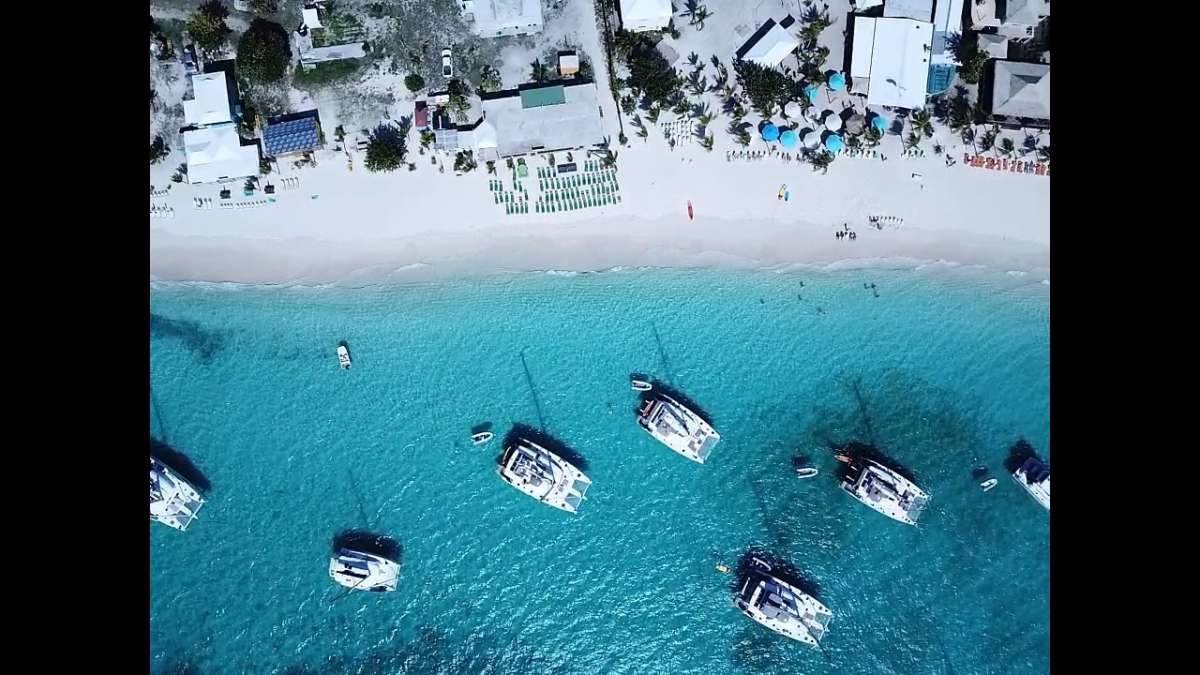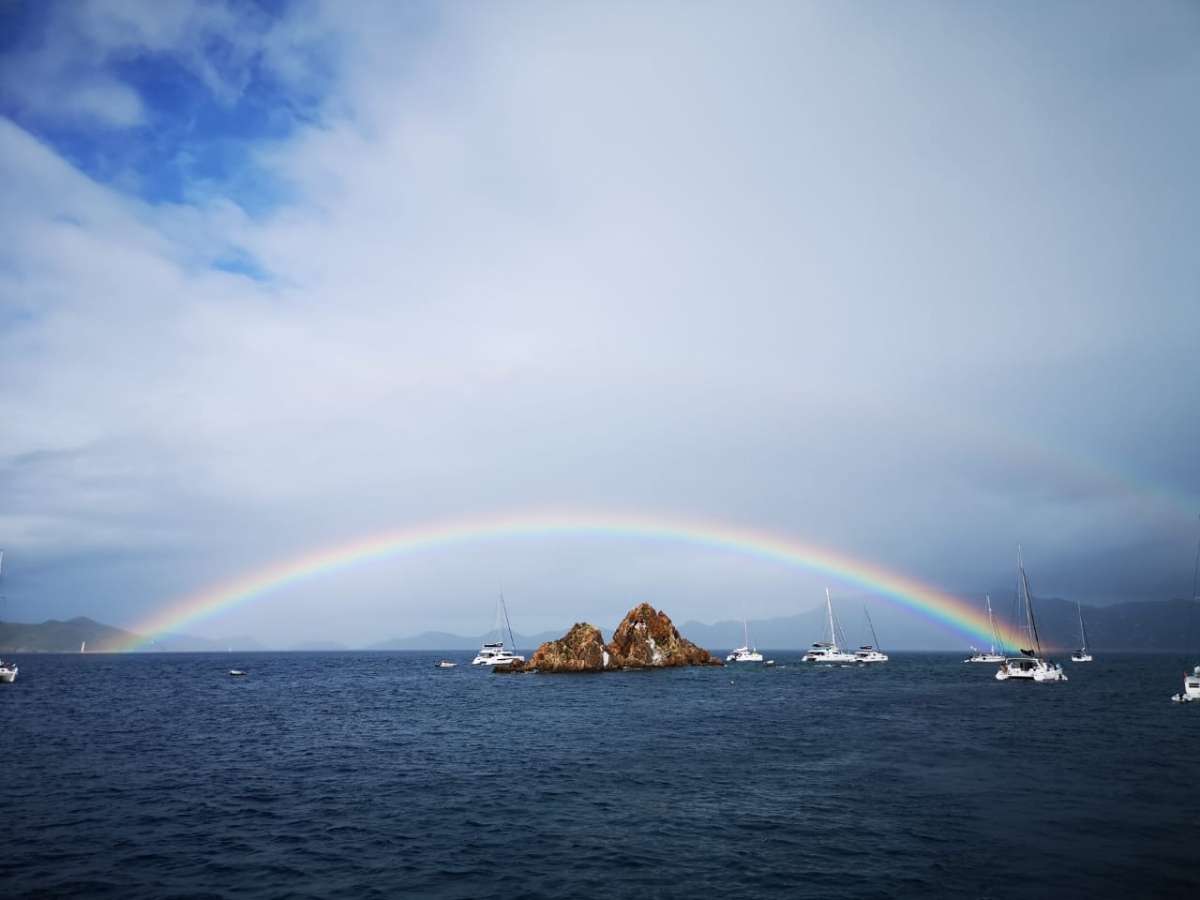 Description:
Hi, welcome to the virtual tour of the 49′ Catana catamaran BELLE VIE.  My name is Jada; I am the chef and first mate and this is Cam.  Hi guys, I am Cameron; I am the captain of the BELLE VIE.  She is a beautiful Catana, a 2020 design, the first to make it down to the Caribbean and the first to make it into crewed charter.  Currently we charter out of the Bahamas.  We're also planning to travel down to the Virgin Islands, and we will charter out of St. Vincent and the Grenadines during the summer months.  BELLE VIE is an 8 pax boat.  We have five cabins total: four guest cabins and one crew cabin.  We will now take you on a tour, so you can see the inside and the outside of the boat.
We have this salon area.  So we have this table that can be lowered or raised to become a dining table or a coffee table.  It extends out so we can fit eight to ten people around this table here.  We have this seating area here.  We do have a TV here.  The TV is great if we have kids onboard, we can watch the cartoons.  We have also have a game cupboard where we have tons of games, cards, fun stuff like that. The other really cool thing about this boat and probably one of my favorite things is this entire door lifts up like a garage door allowing tons of air to flow through.  We have these two large windows as well that we can open up.  During the day it's really nice to have fresh air flowing.  The door opens up with a hydraulic switch here; see?  What's great about it is it completely changes the whole vibe from indoor to outdoor.
Here in the saloon we have the full size fridge and freezer which is a unique feature of the Catana.  We also have a water and ice dispenser in it.  Now if you follow me into the galley, first we have this beautiful coffee station.  We have this beautiful espresso machine and a drip machine as well.  Over here we have the navigation station, and we've got our guest book and some other reads on this side.  Then we have our bar area just over here.  We've got it stocked with lots of liquor at the moment.  We do love our wine on Belle Vie, so we do have these custom made wine accessories that we give out to guests.  The owners have a partnership with the St. Helena winery in Napa Valley, so they will be providing some nice wines that we can provide for our guests.  This range is my office space, so we can cater for our needs onboard.  We've also got a convection oven, a four piece toaster, and then tons of storage space for everything I need.
The boat is fully air conditioned, and each cabin has its own switch like this.  So you can create the temperature that you like.  Let me show you the cabins on the starboard side.  This is the master cabin, and what's unique about it is actually has two entrances, one from the outside and the other goes straight into the saloon.  We have tons of storage space; we have a closet over here, then some more on this side.  This cabin also has its own separate shower and head.  We are going to have custom made Belle Vie shampoo conditioner and sun screen products that will all be eco-friendly.  So those will be provided onboard.
Here you have the head, which is also quite spacious.  These toilets are fresh water, and we make our own water, so you can use water sparingly.
I'm in the starboard forward cabin now.  As you can see the bed is quite high, but they do utilize the space quite well.  So we do have the storage underneath the bed here in a draw and additionally we have baskets under the bed too.  These are our custom water bottles that the guests will be given each week.  They say Belle Vie on them, and they also have a filter in them, so you can serve tea and the guests can take these home at the end of each week.
Another giveaway we have are these little trays that will be next to all the beds, and we also have these two charging pads in each cabin, so you can just rest your phones.  This cabin also has a separate shower and head, and the head is just in here."
Hi guys; this is Cameron.  Now that you've seen the inside of the boat, let me show you around the outside.  The nice feature of the Barley 4.8 is the door from the saloon straight out onto the front deck.  You can see it a great place to have breakfast or a cocktail, or to get your tan on.  We don't have a net but instead we have these really nice, comfy cushions out here.
We have heaps of sports toys.  We've got subwings, wake board, everybody loves to wakeboard – a scim board for those who like to surf.  We've got two stand up paddle boards that we keep on both sides of the boat.  This is a 12 foot lily pad; it's great for hanging out off the back of the boat.  We also have a tube that we can pull behind the tender.  These are a great little feature kind of like little sea bobs, little underwater jets.  while you're snorkeling, you can zoom around the water with that.
In addition to these water toys, we also have hookah diving, which is basically a generator operated oxygen system that stays on the surface, while you breath under water with these long extension parts.  You can spend some time under there, which is a great feature; you don't have to be scuba certified to use it.  We also have a kayak as well.  We also have all the snorkeling gear you could possibly want.
Welcome to the fly bridge on Belle Vie. You can see this is my home; It's where I spend most of my time.  I do like to get guests involved, teach them a little about sailing and how to drive the boat.  What's a really nice feature about the Bali 48 is this great fly bridge area.  You can see this nice wrap around seating area around the back of the boat here.  We've also got two sun lounges at the back here.  It's a wonderful area to enjoy a cocktail when the sun goes down.  We're also in the process of installing a nice table here.
Like every sail boat, we've got a really nice big main sail in addition to the jib.  In addition to those two we have a nice big Code Zero, it's a big sail that comes off the side of the boat like that.  It's really good for down wind sailing.
On the back of Belle Vie we have a nice fresh water shower; you can rinse yourself off coming out of the sea, as well as a really nice boarding ladder down here.  It's really easy to get out of the water after your swim.  We have a great barbeque system here.  I do like to give a hand and cook you guys up something in the evening.  Jade is much better than I am, but I do try to do my best.
If we walk over here, you see we have a great 11′ tender with 40 hp outboard.  It's more than enough power to pull anyone who wants to go tubing or wakeboarding."
Based in Nassau for cruises through the Exumas through May 31, 2021, then in the Virgin Islands for Winter 2021/2022, BELLE VIE charters for:
$17,000 weekly all inclusive for two guests
$17,500 for three
$18,000 for four
$18,500 for five
$19,000 for six
$19,500 for seven
$20,000 for eight
Rates include food, fuel, bar dockage – everything! – except gratuity.  Christmas and New Years weeks are sold at a premium.
2020/2021 CHRISTMAS/NEW YEARS: 7-night minimum, full-board only
CHRISTMAS: 1-8 guests @ $24,000, charter must end on 12/27/21 or earlier
NEW YEARS: 1-8 guests @ $26,000, charter may not start prior to 12/28/21
BELLE VIE  Crew-Guided Walk Through
BELLE VIE E-Brochure, Photos, Specifications, Crew Profile, Sample Menu, Guest Comments, Rates & Bookings
CURRENT SPECIALS:
10% introductory discount good for all dates, excluding holidays, 6 night minimum.
Belle Vie is currently located in Nassau, Bahamas based out of Palm Cay Marina offering Exumas charters through May 1st, 2021.  Bahamas: plus 4% Sales Tax. Charter rates include VAT.
HALF-BOARD RATES: Discount of $150 per person
Includes: 7 breakfasts, 4 lunches & 3 dinners. Requires 3 lunches and 4 dinners ashore at client expense.
LOCAL FARE MEAL PLAN: Discount of $75 per person
Includes: 7 breakfasts, 5 lunches & 6 dinners. Requires 2 lunches and 1 dinner ashore at client expense.
LESS THAN 7 NIGHT CHARTERS: For 6 nights divide by 7N X 6N. For less than 6 nights, divide by 6N X number of nights.
Tortola pick up and drop off available upon request
Sublue Underwater Scooter Demonstration
Information believed correct, but Nicholson's cannot be responsible for content.