CHAOS INTERRUPTED

45' Lagoon
High Rate: $ 17,500 weekly All Inclusive
Low Rate: $ 14,500 weekly All Inclusive
Cabin Configuration:
Sleeps 6 guests in 3 equal cabins, 2 to starboard, 1 forward to port, each with Queen bed, private bathroom, and AC. The crew sleep aft to starboard.
Specifications:
Length:
Builder:
Built/Refit:
Beam:
Draft:
Regions Available:
Locations It Travels:





Special Features:
45'
Lagoon
2016/2020
26'
4'3"
St. Thomas




Scuba Instruction for beginners
Casting for bonefish on the flats of Anagada

Water Toys
13' Rib inflatable tender with 25 hp outboard
tube
floating mats
two stand up paddle boards
underwater still camera
fishing gear - 4 trolling and casting rods
fishing permit in USVI only
scuba instruction - guests rent gear - 2 dives/wk are included in the charter fee per certified diver
snorkel gear
kayak
beach games
onboard Wi-Fi
dog aboard
generator
ice maker
salon stereo
Subwing
Towable tube
2 - beanbag chairs
Couples Hammock
Noodles
3 - Inflatables
Sunshade for foredeck
8 - Snorkeling sets of various sizes
GoPro for underwater photos and video
Safety floating noodle line attached to the stern
Lobster Gear
Zookeeper and Pull Spears for Lionfish
Beach toys
Ladder golf
Glow in the dark bocce ball
Football
Can Jam
Frisbee
Aerobie
Waboba water bouncing balls
2 small kites
Board Games
Mexican Train Dominoes
Taboo
Scattegories
Catch Phrase
Phase Ten
Jenga
Pass the Pigs
What the Meme
Uno (waterproof)
Left
Center
Right
Five Crowns
Dice
Playing cards (waterproof)
And more! Wi-Fi and Bluetooth connectivity
USB sockets in cabins
Fans in Cabins
Galley and Salon
Cockpit enclosures
Personal Hair dryer
Complimentary Shampoo
Complimentary Conditioner
Complimentary Shower Gel
Complimentary Reef Safe Sunscreen
Turkish swim/beach towels
Fish ID books
Cruising Guides
AED onboard
EPIRB onboard
Medical kit to MCA coding
Virgin Island History Books
Have a Question About This Yacht?
Fill out the form below and we will get back to you quickly!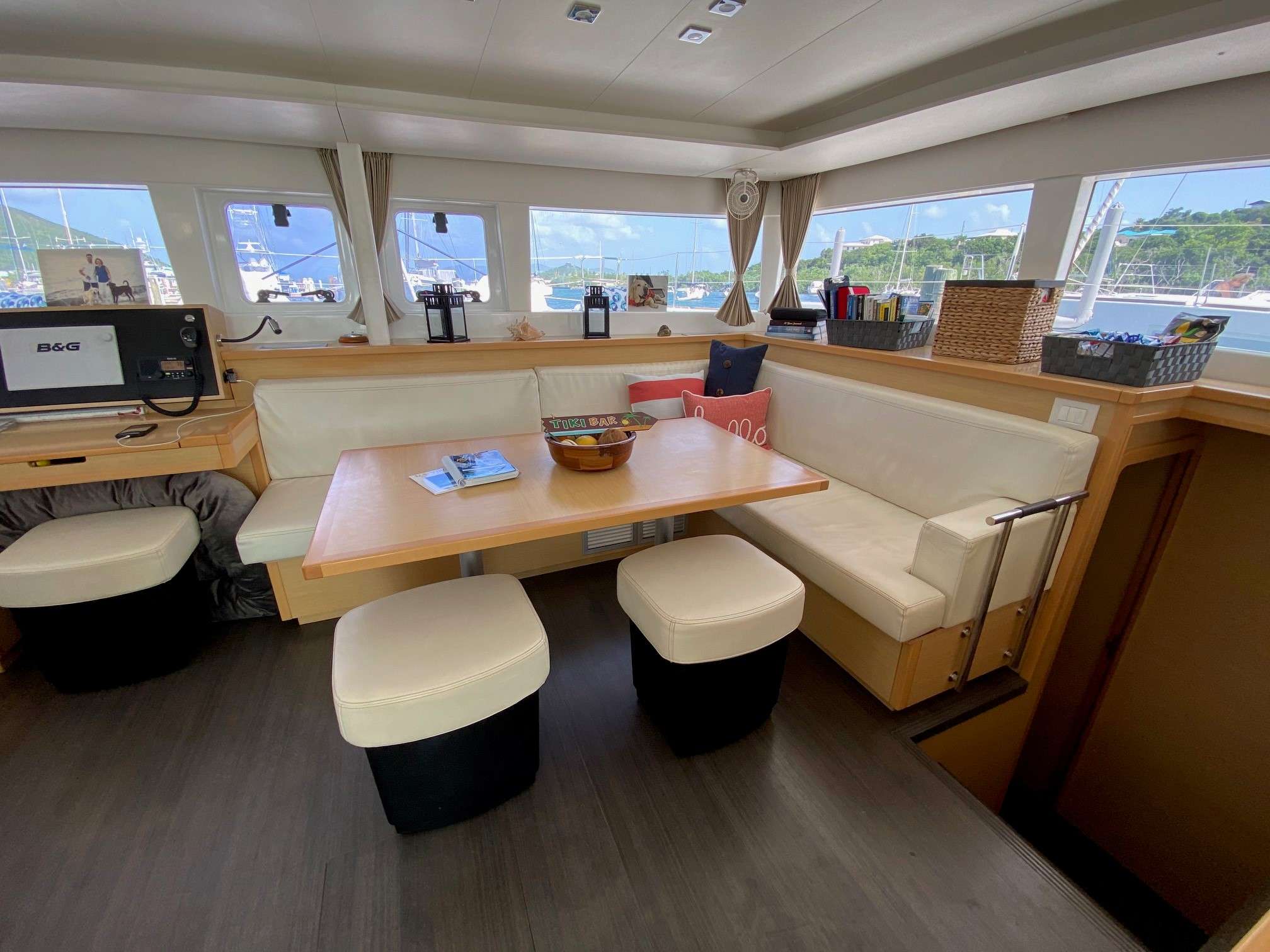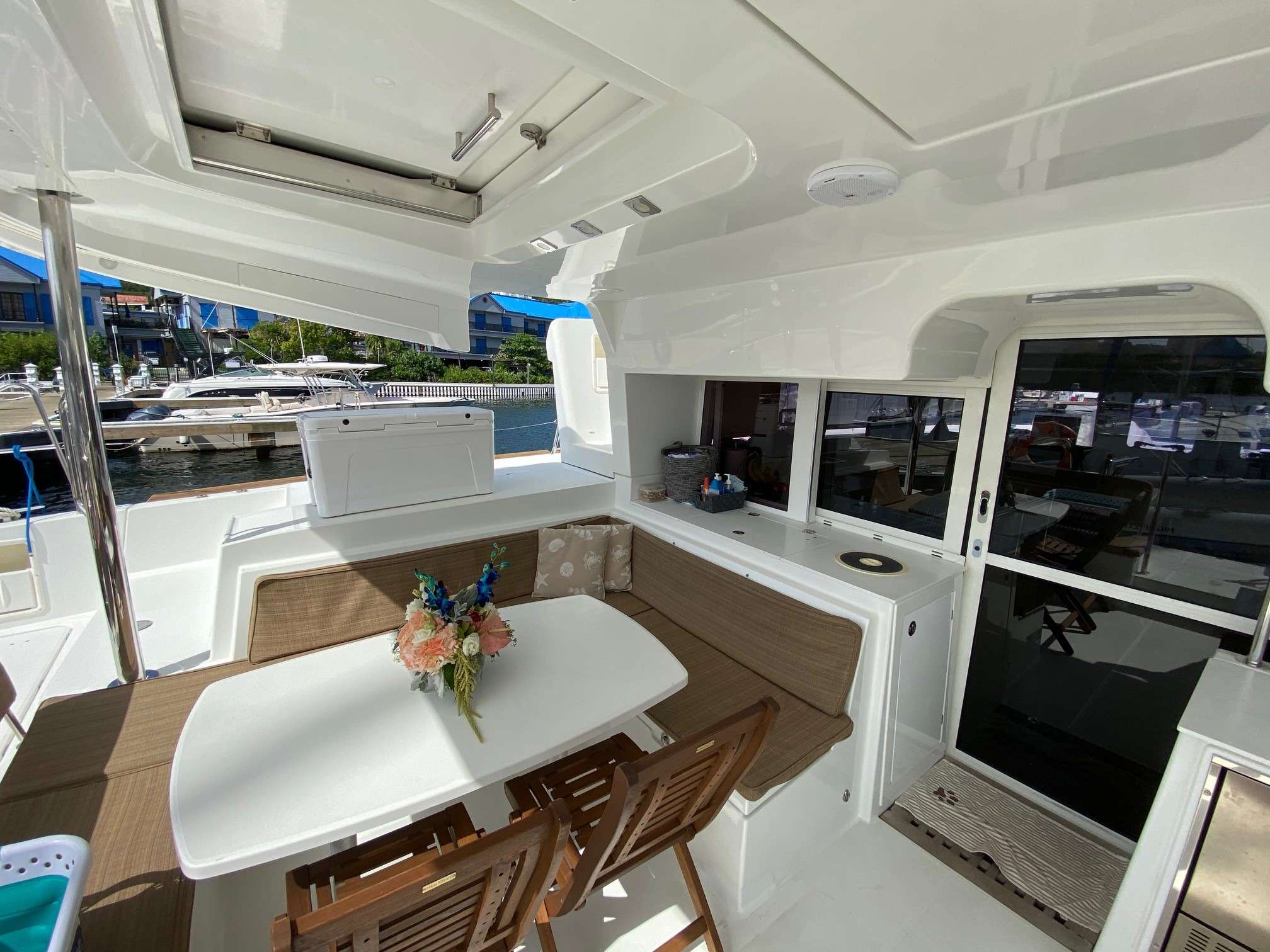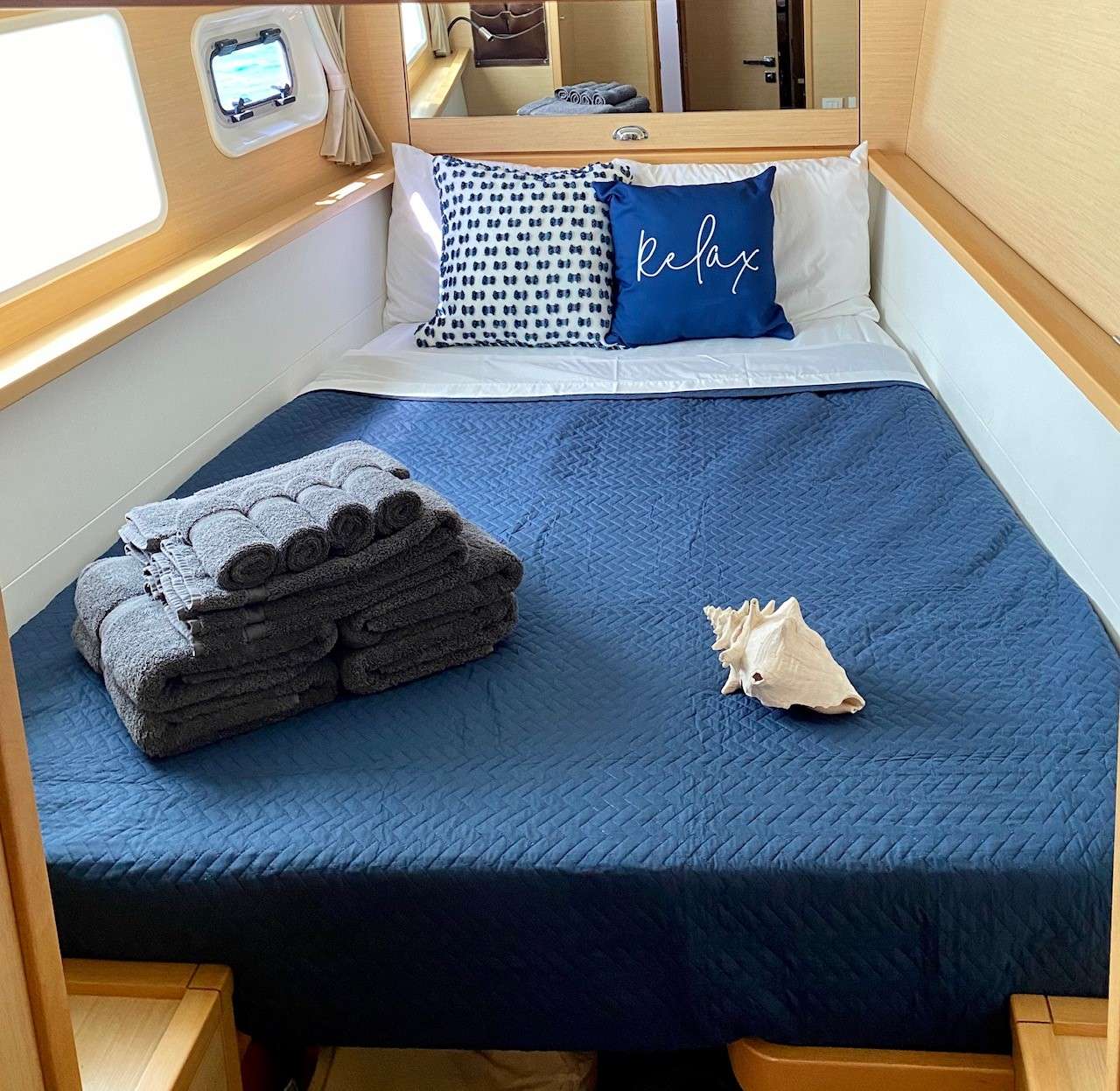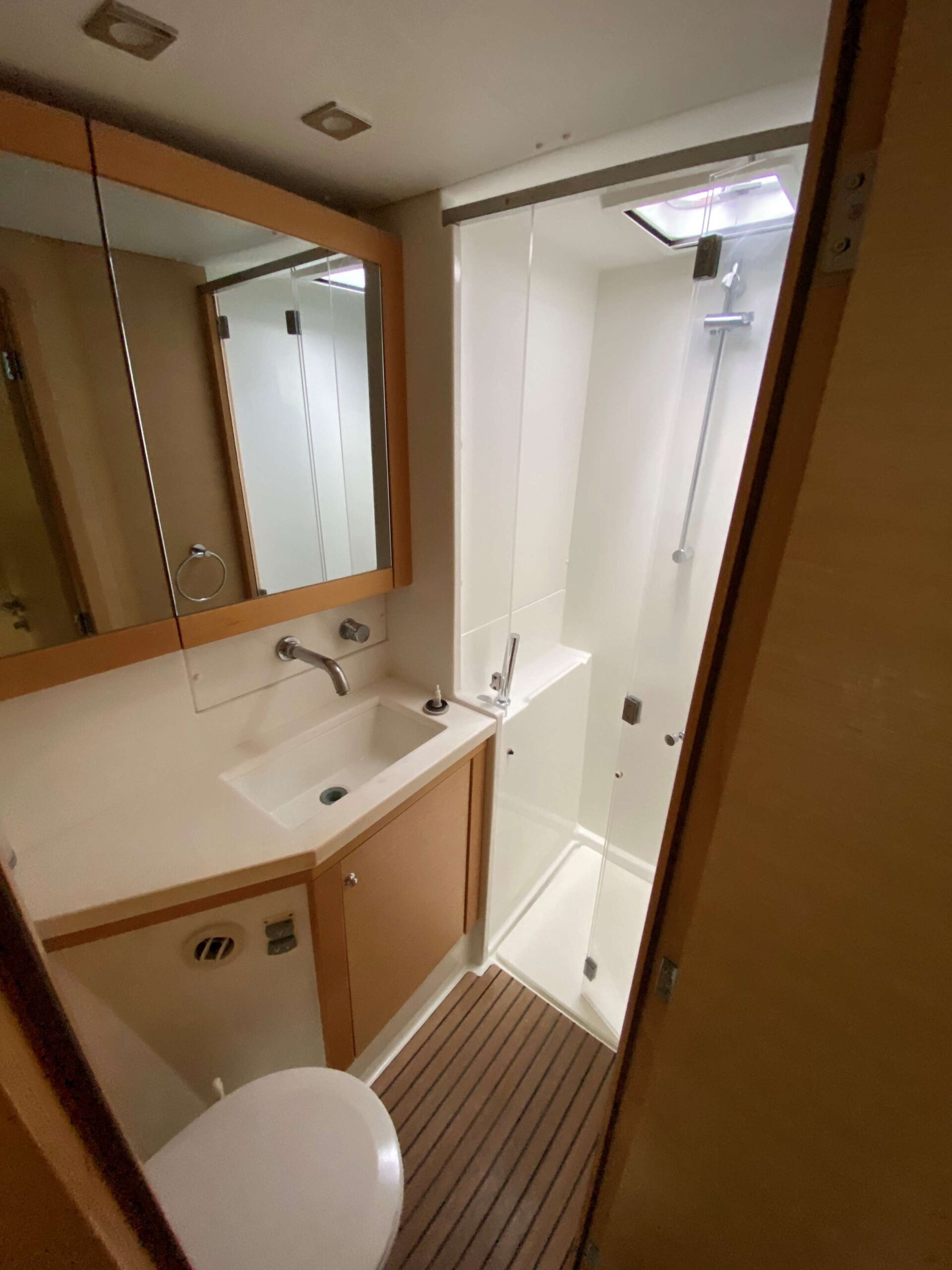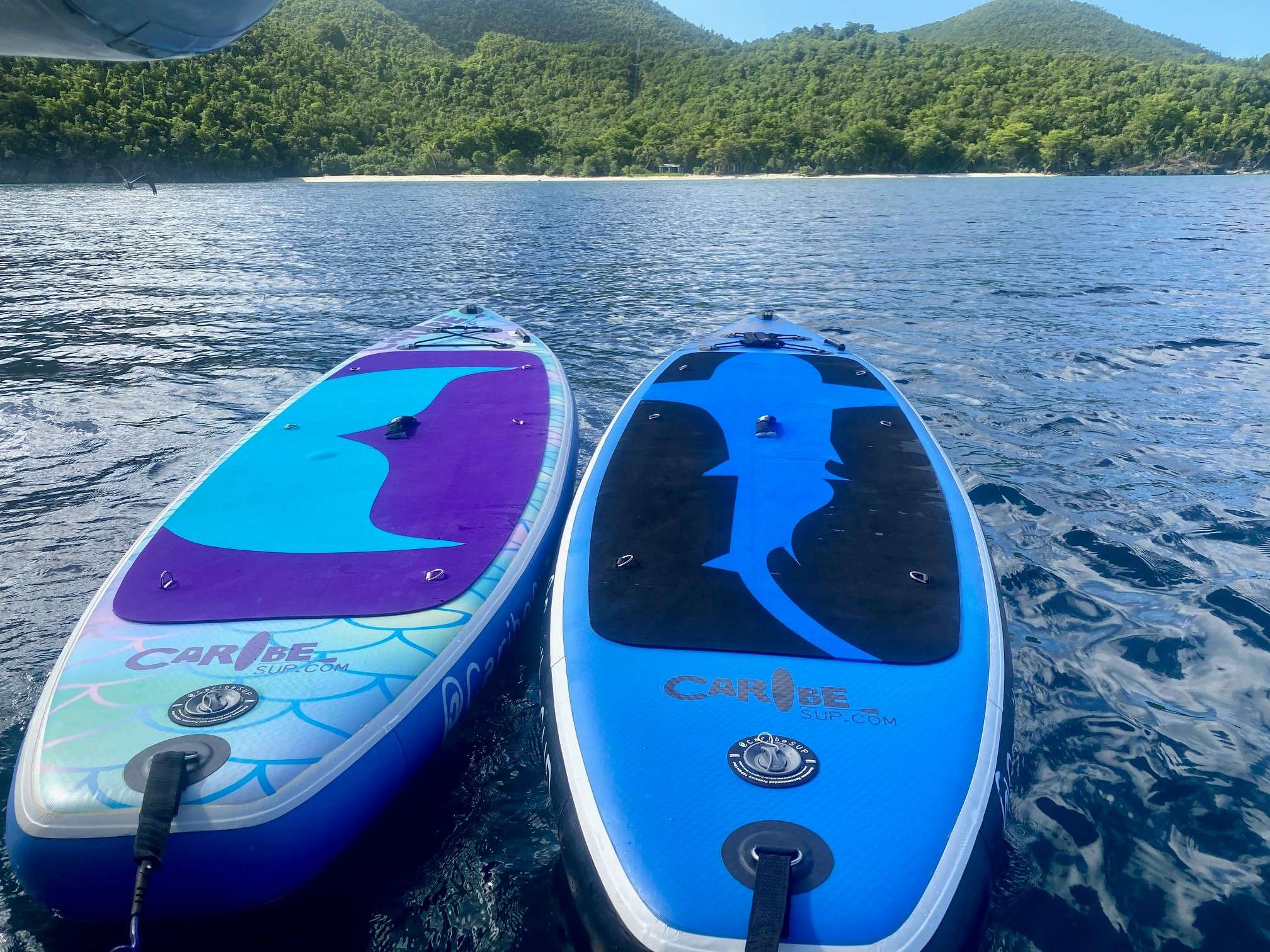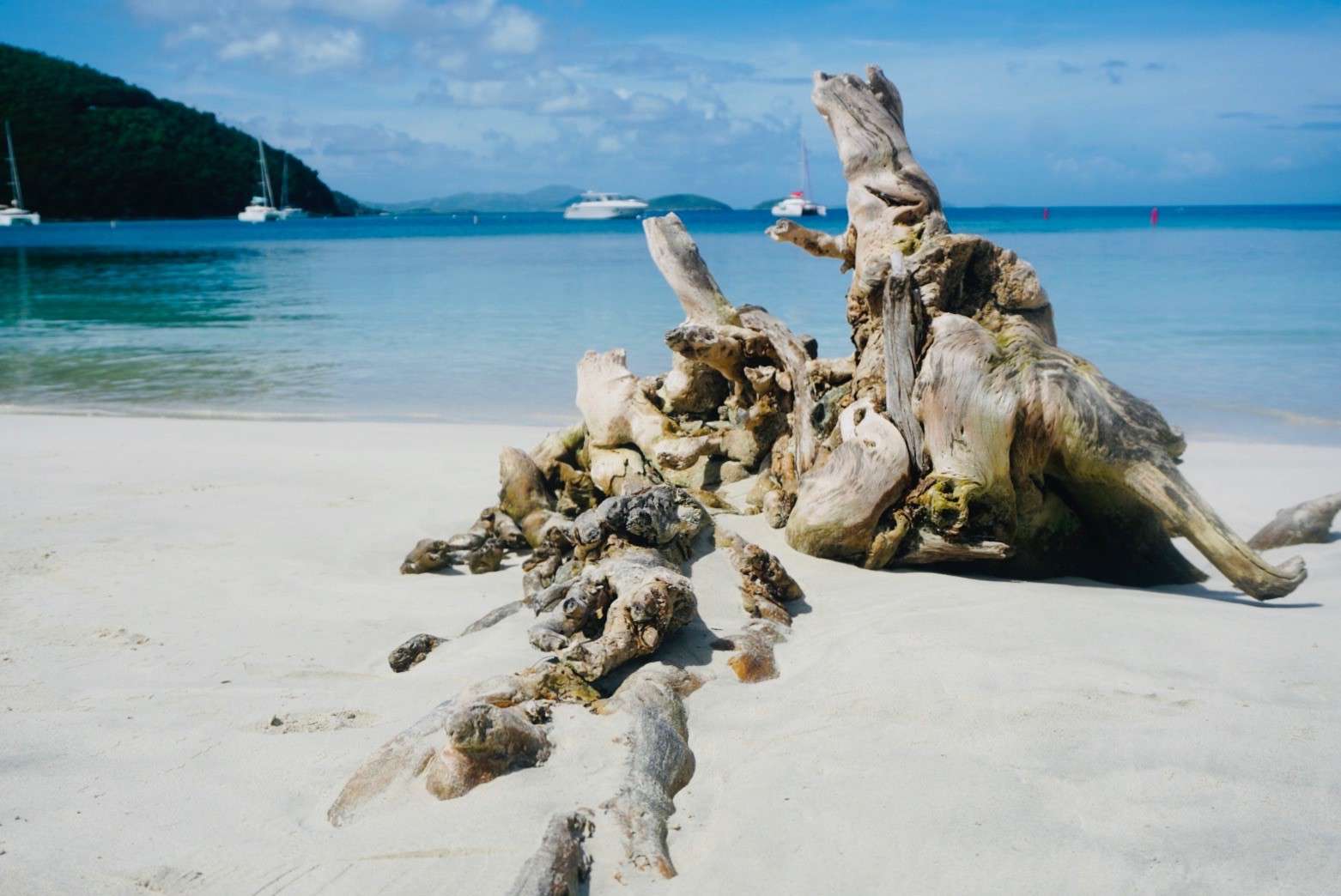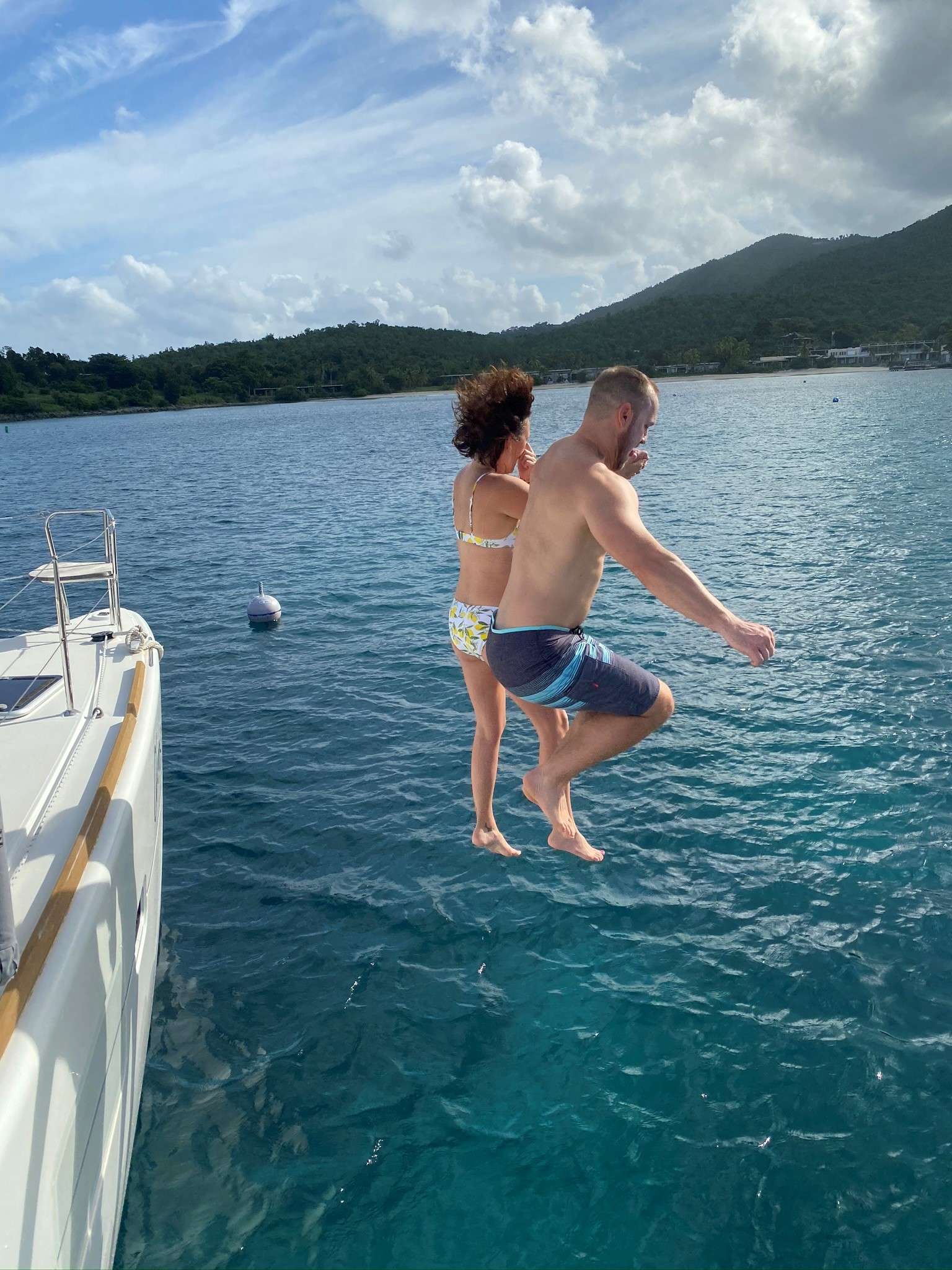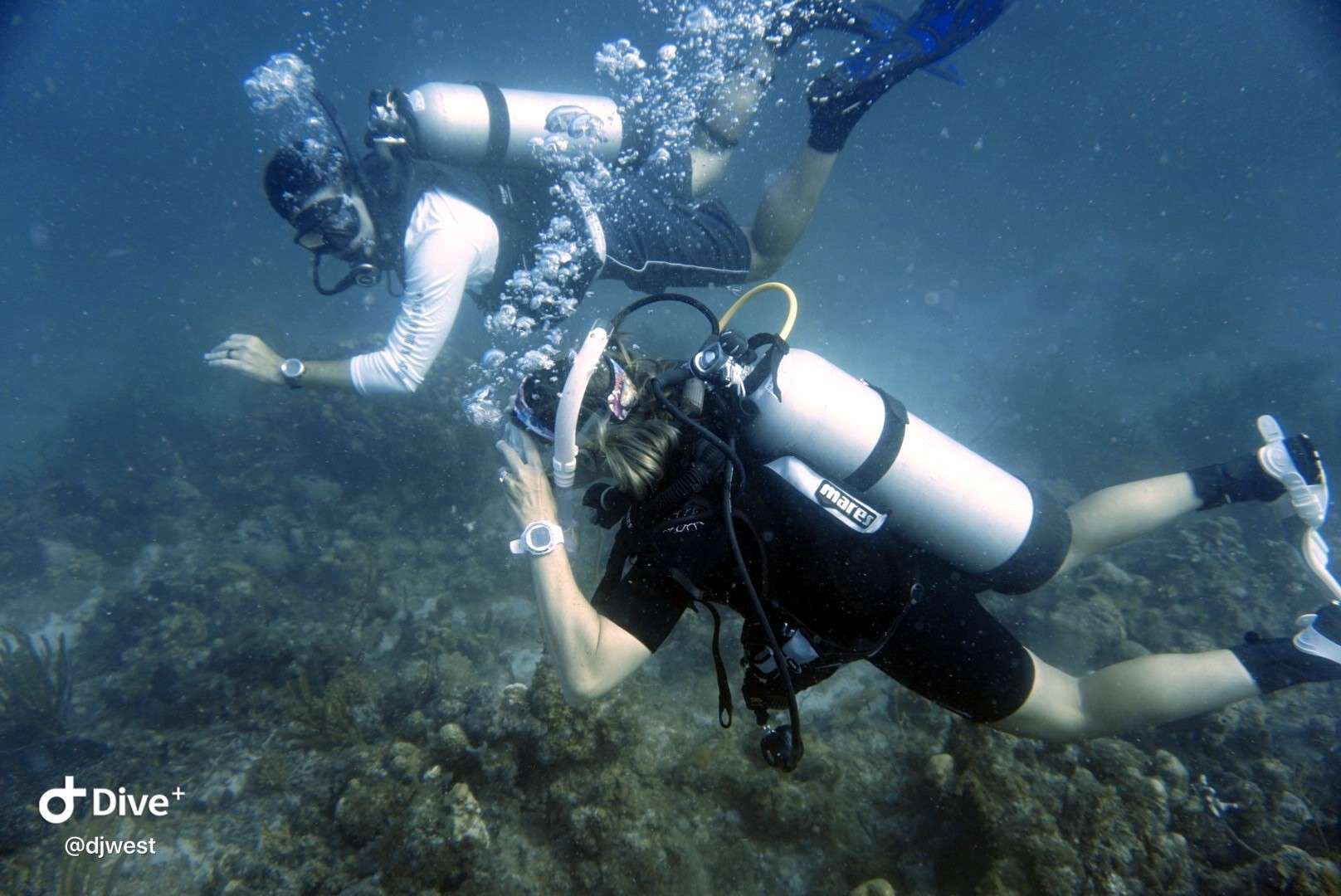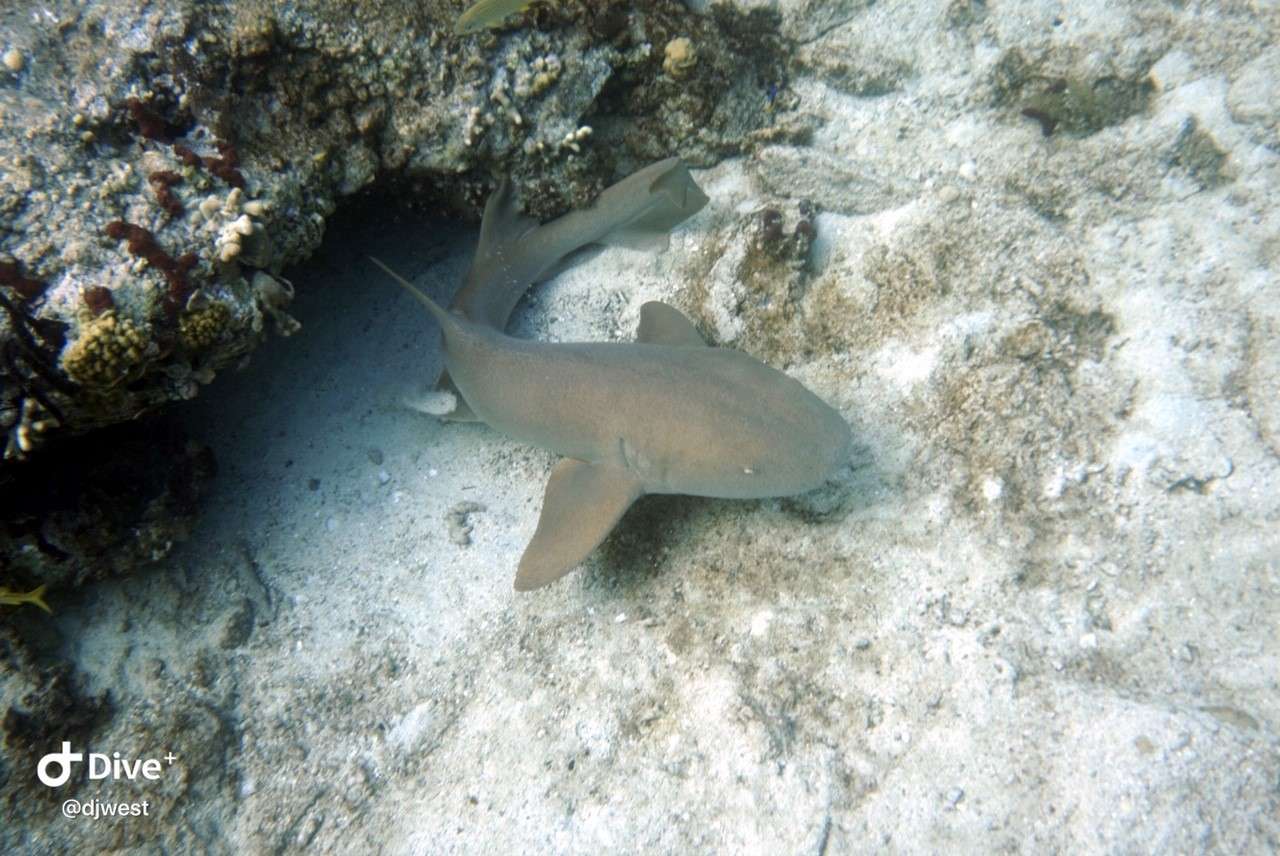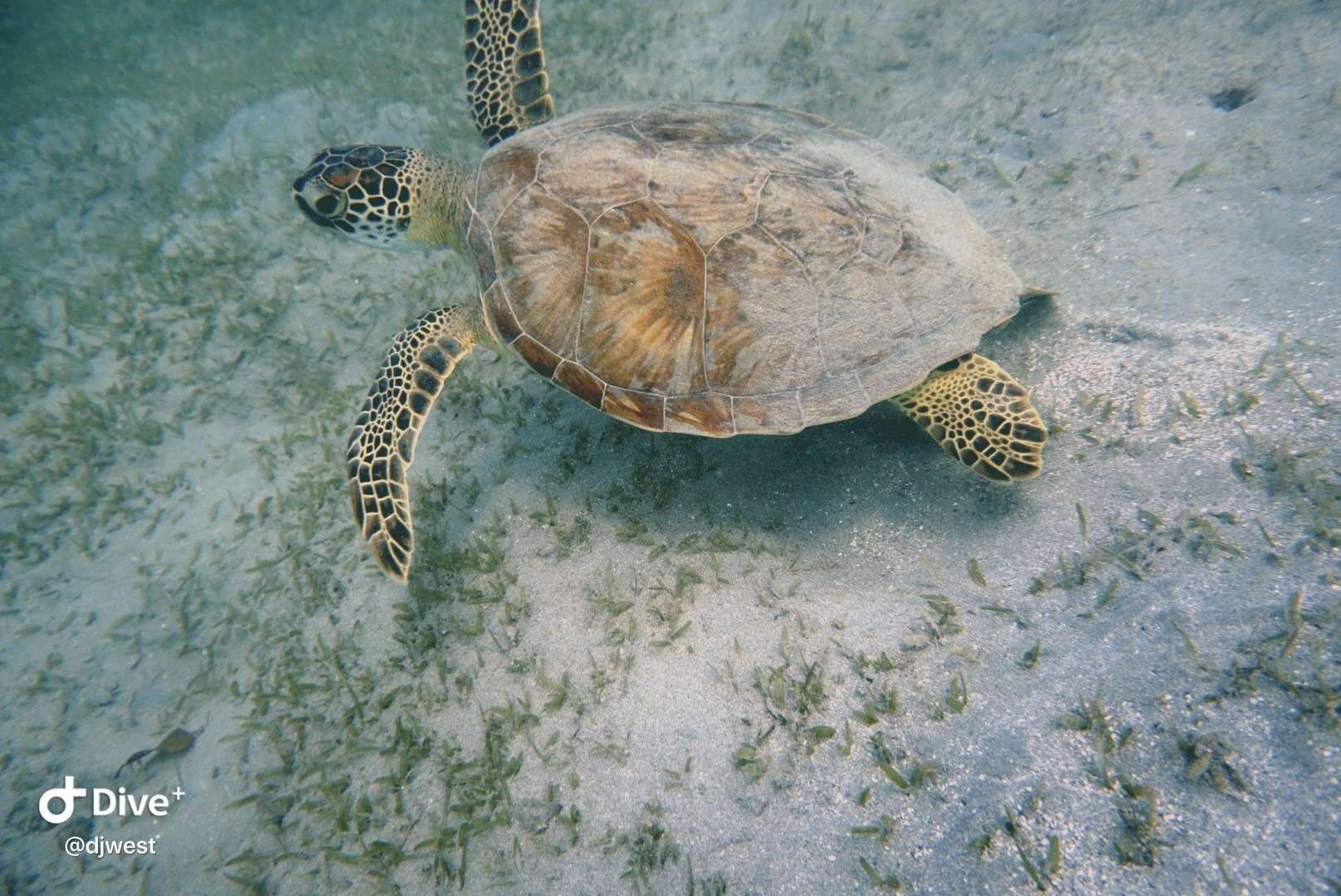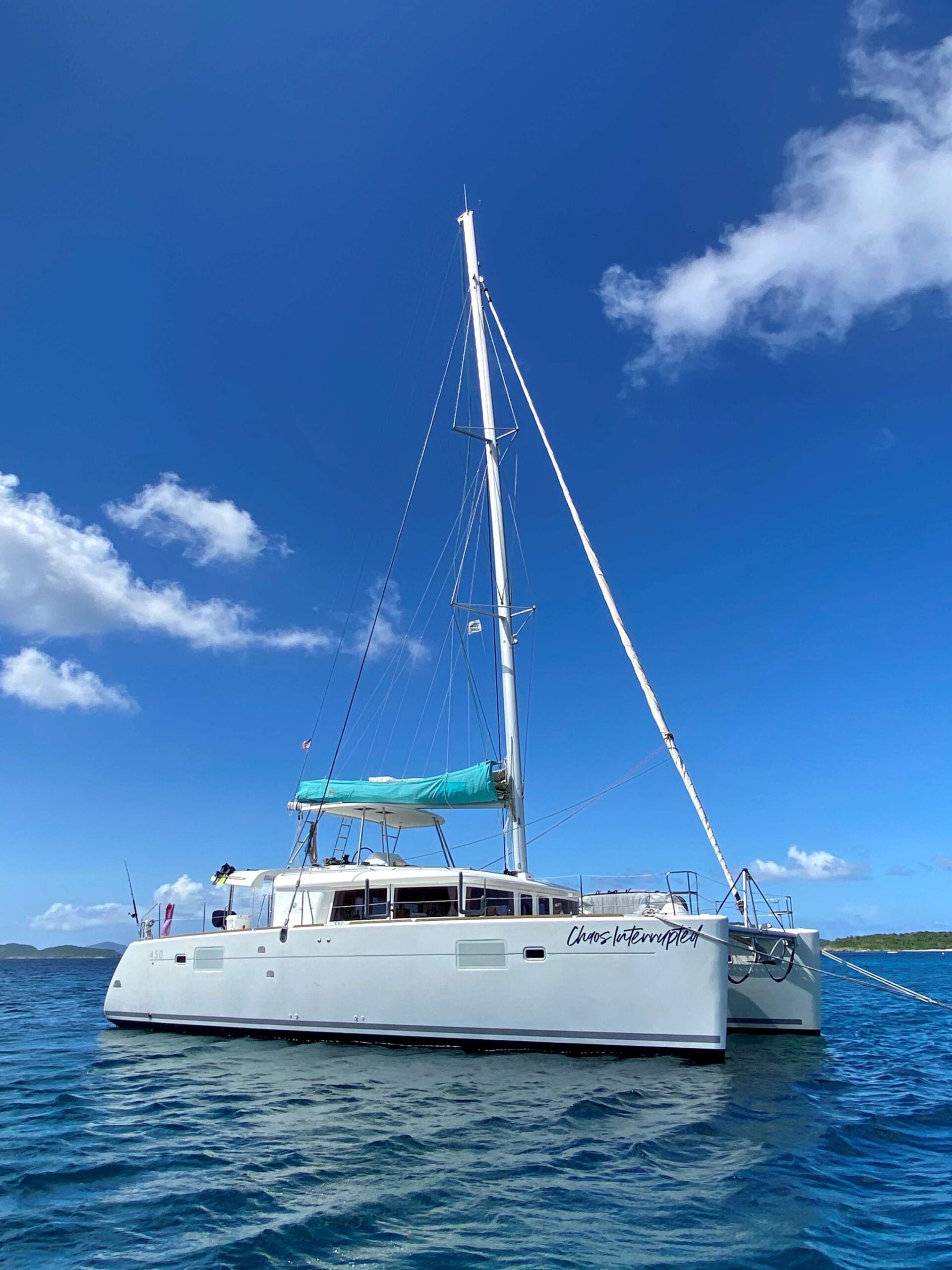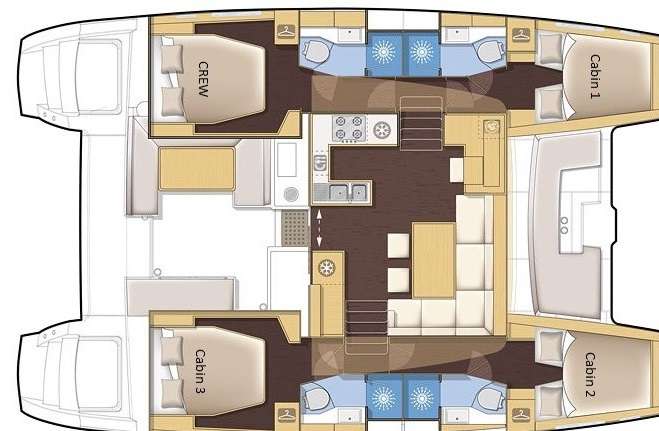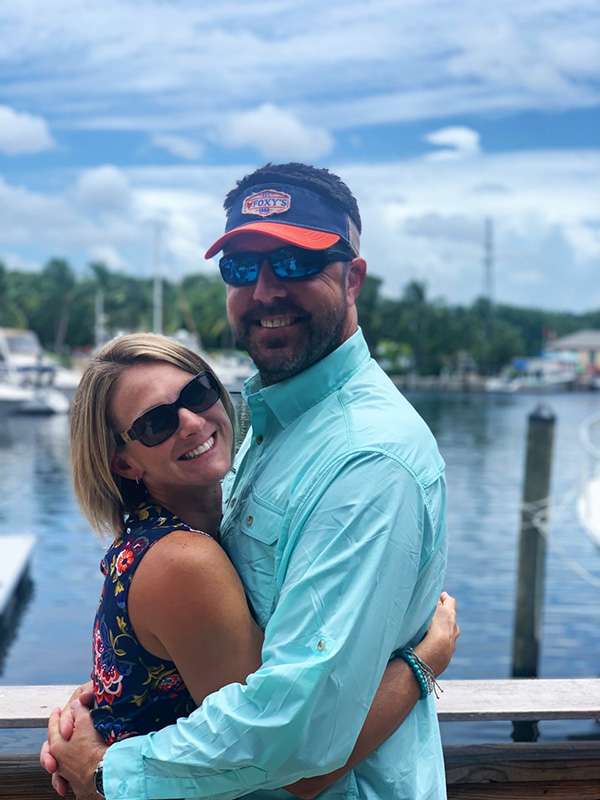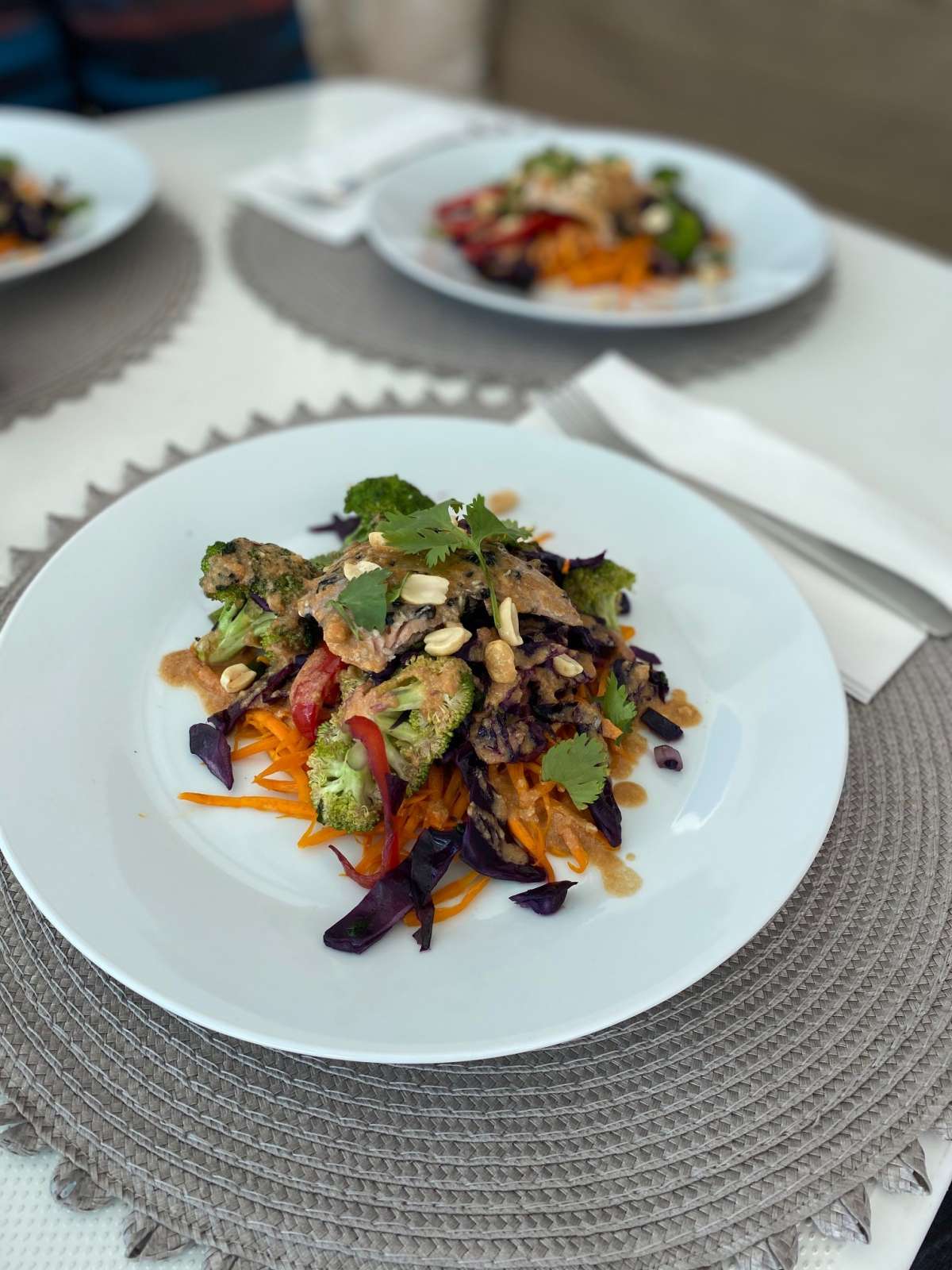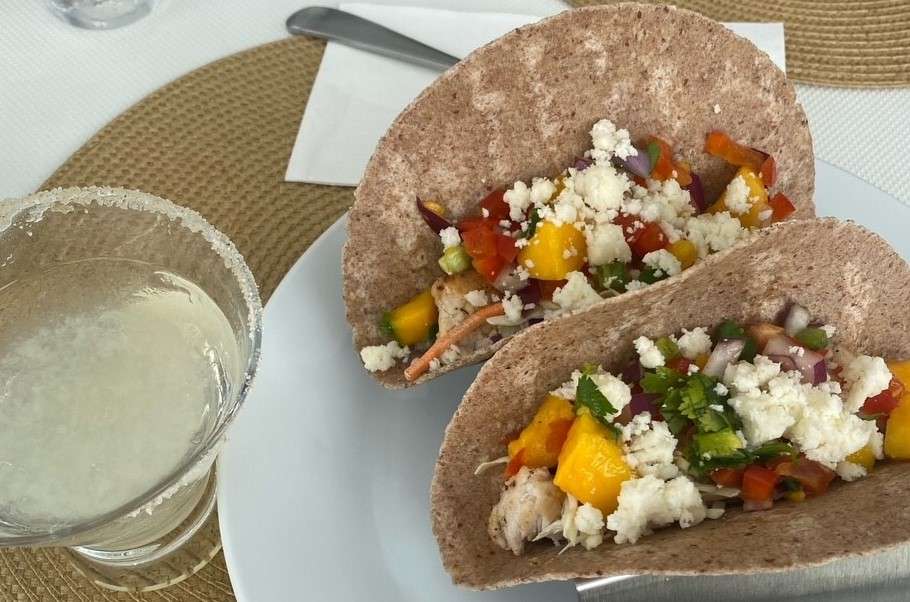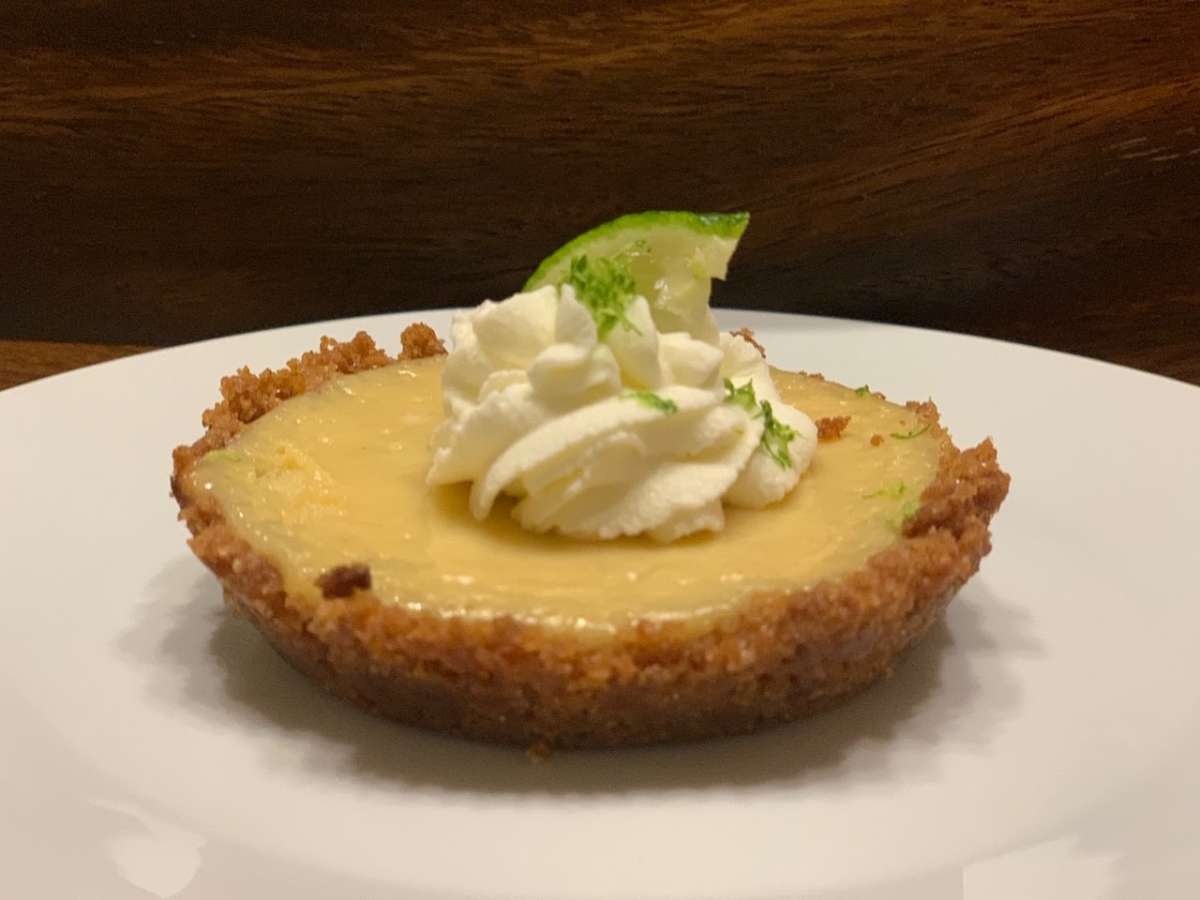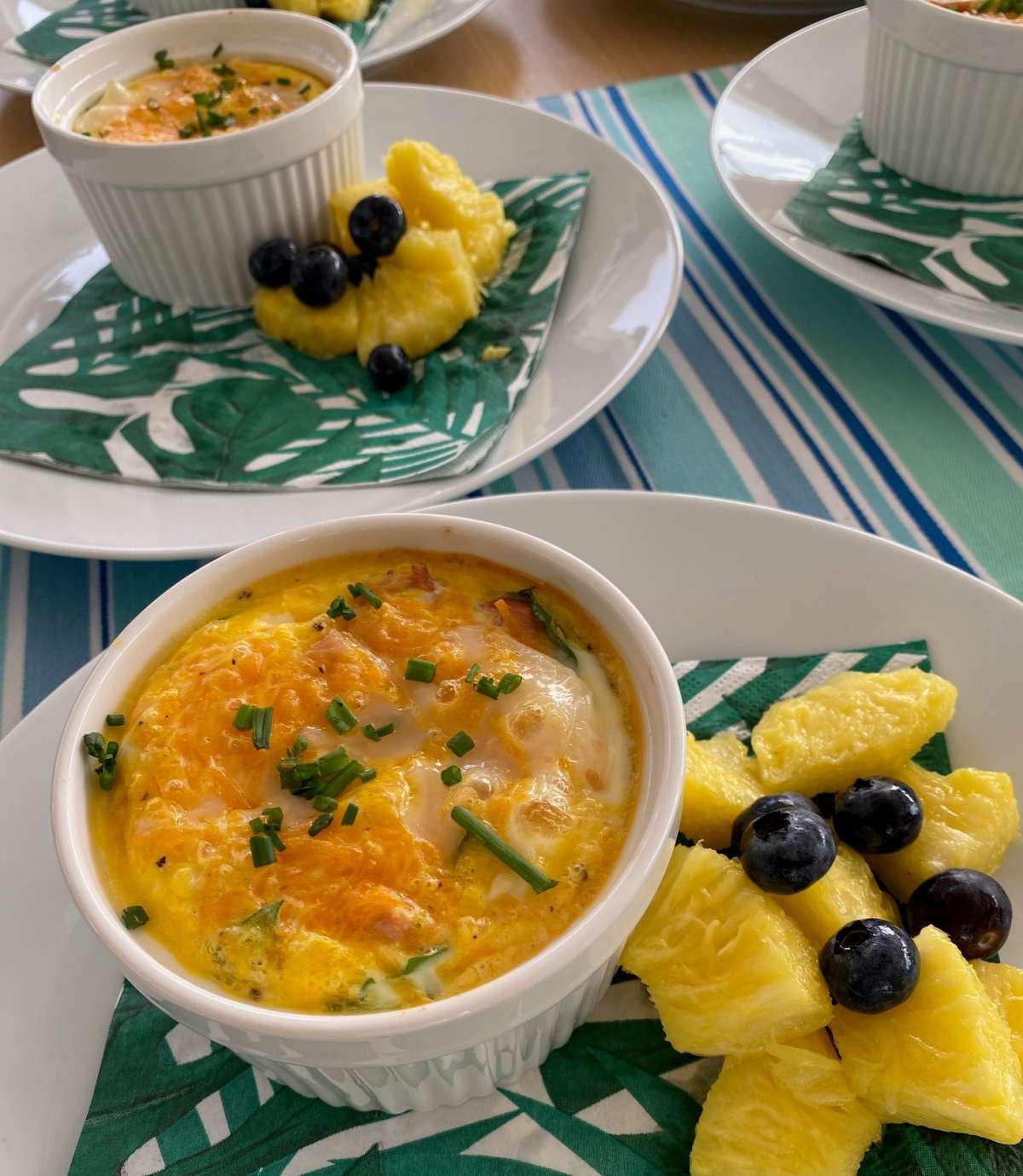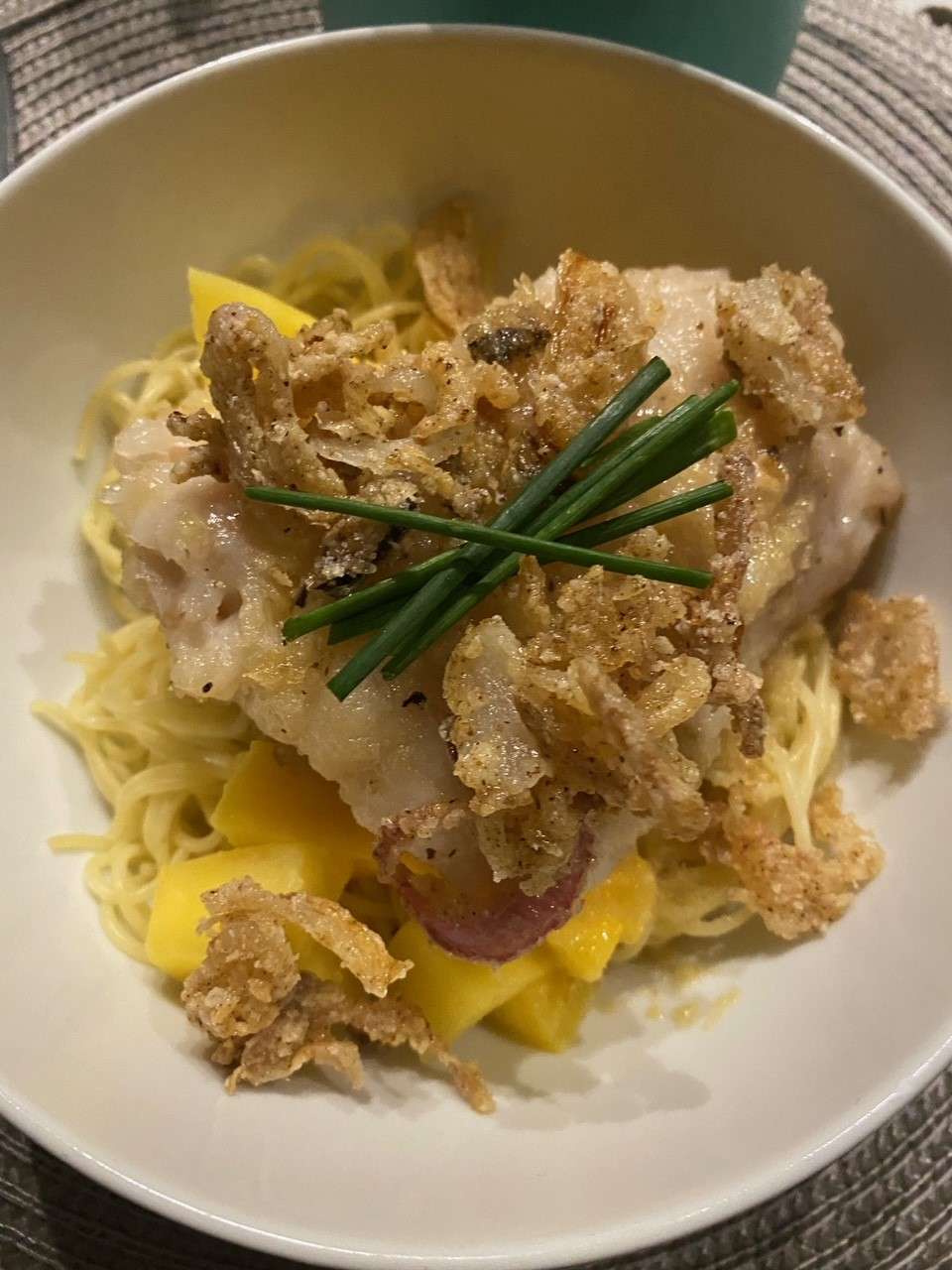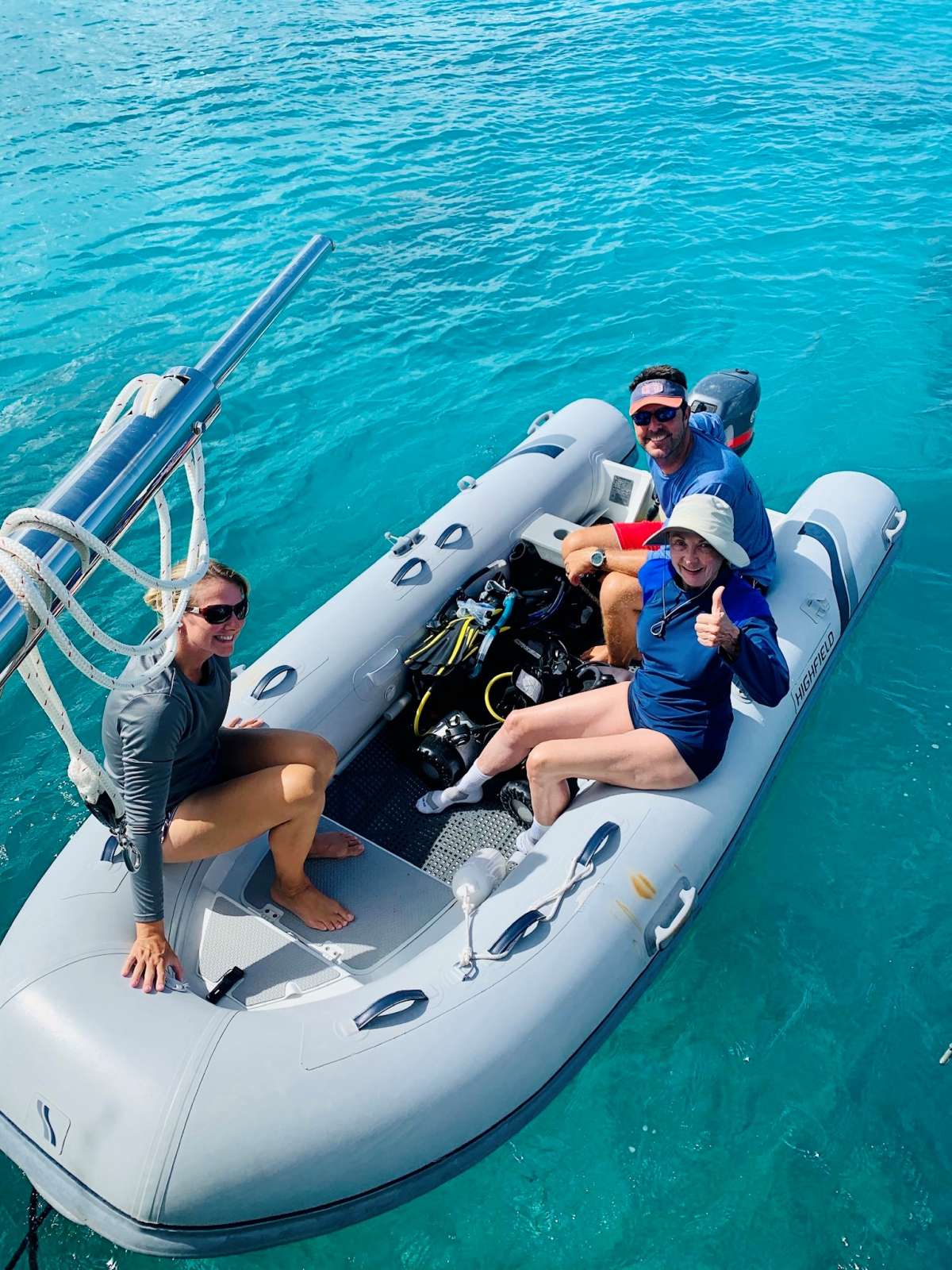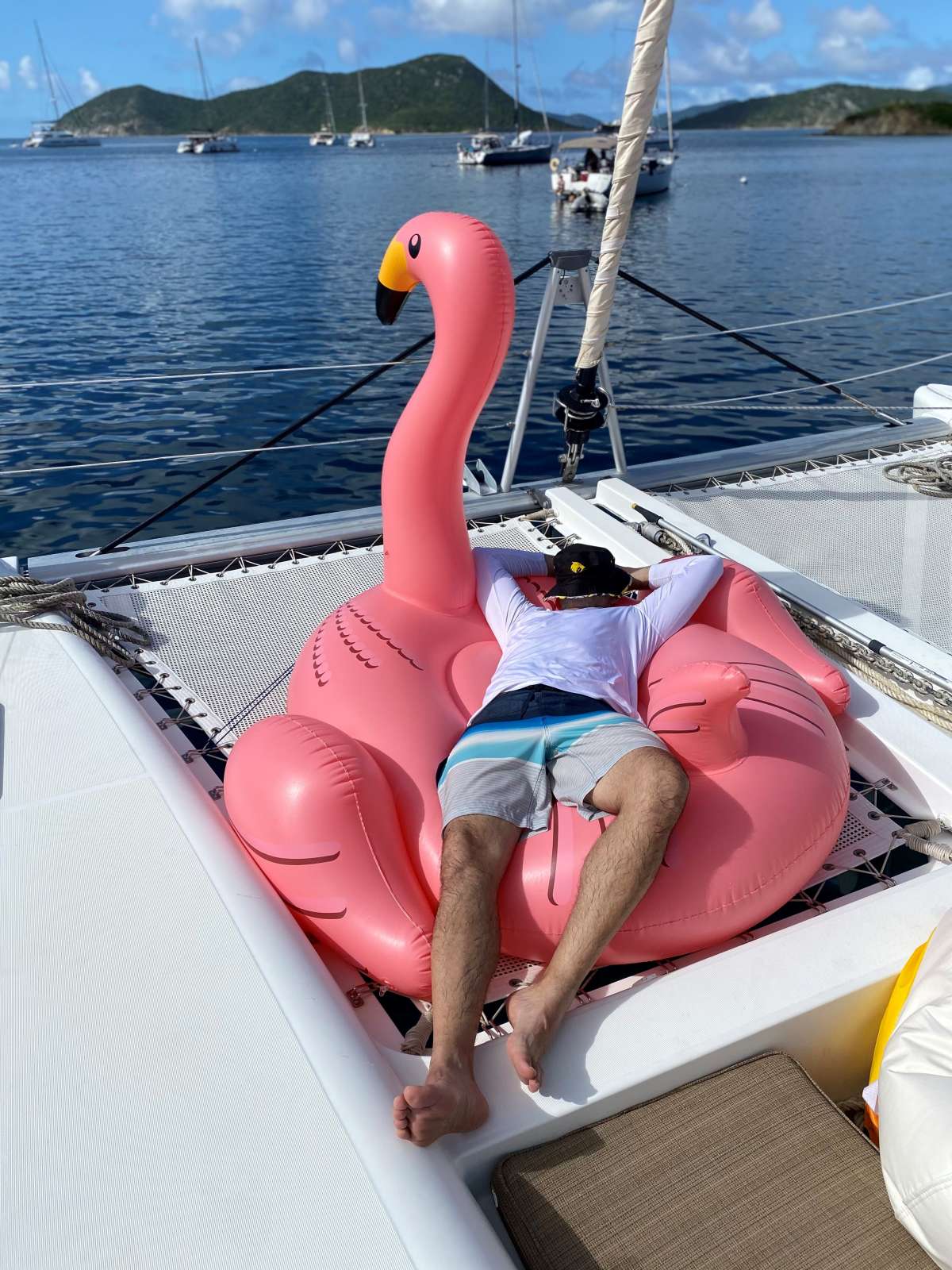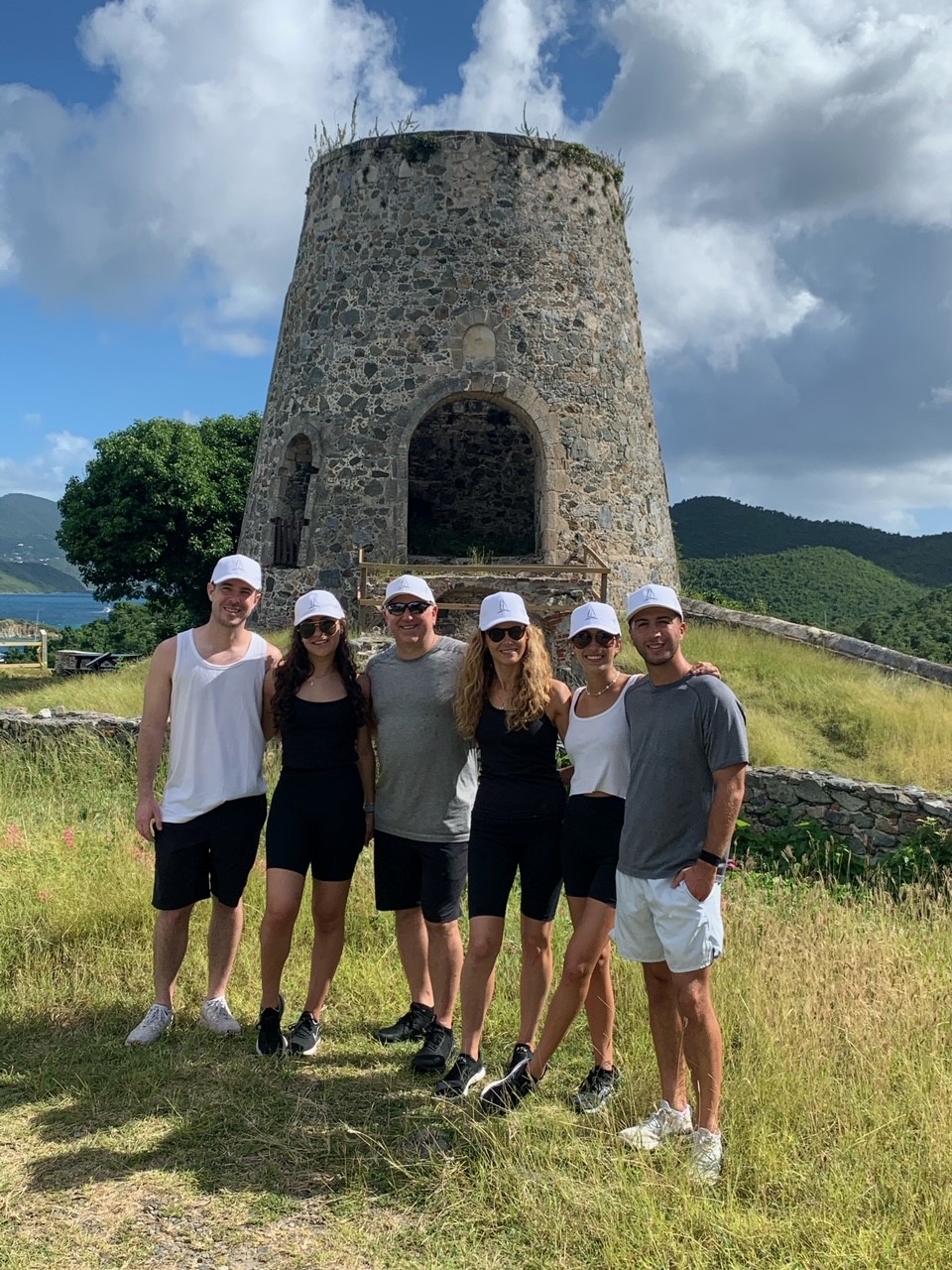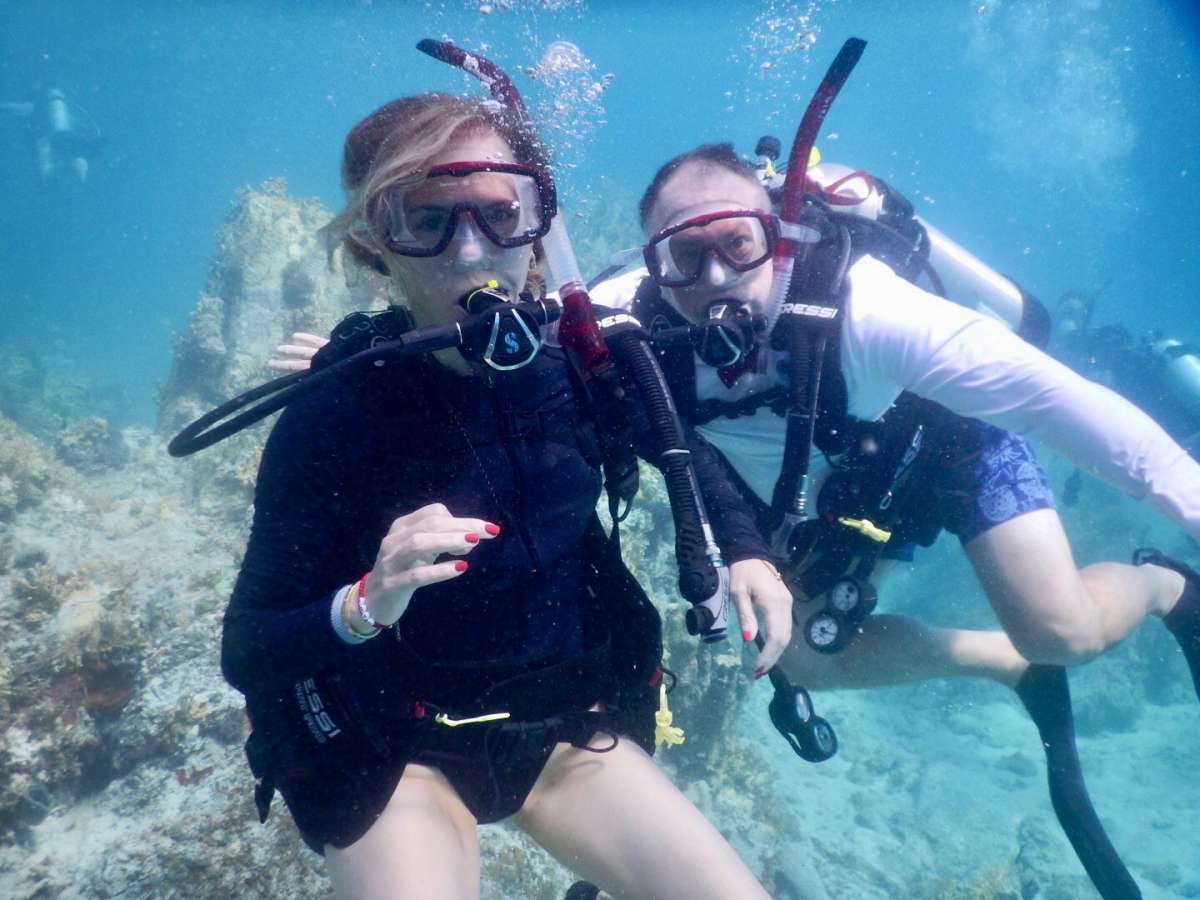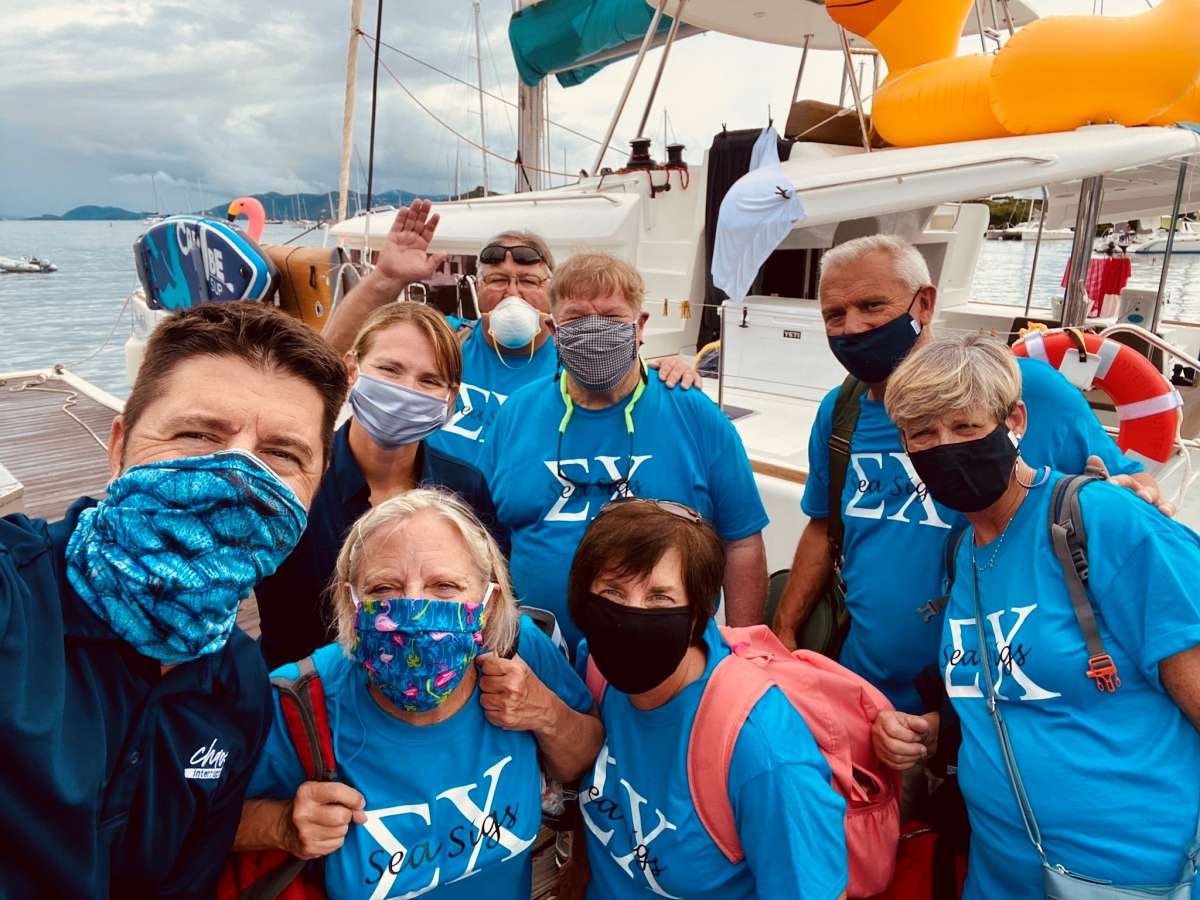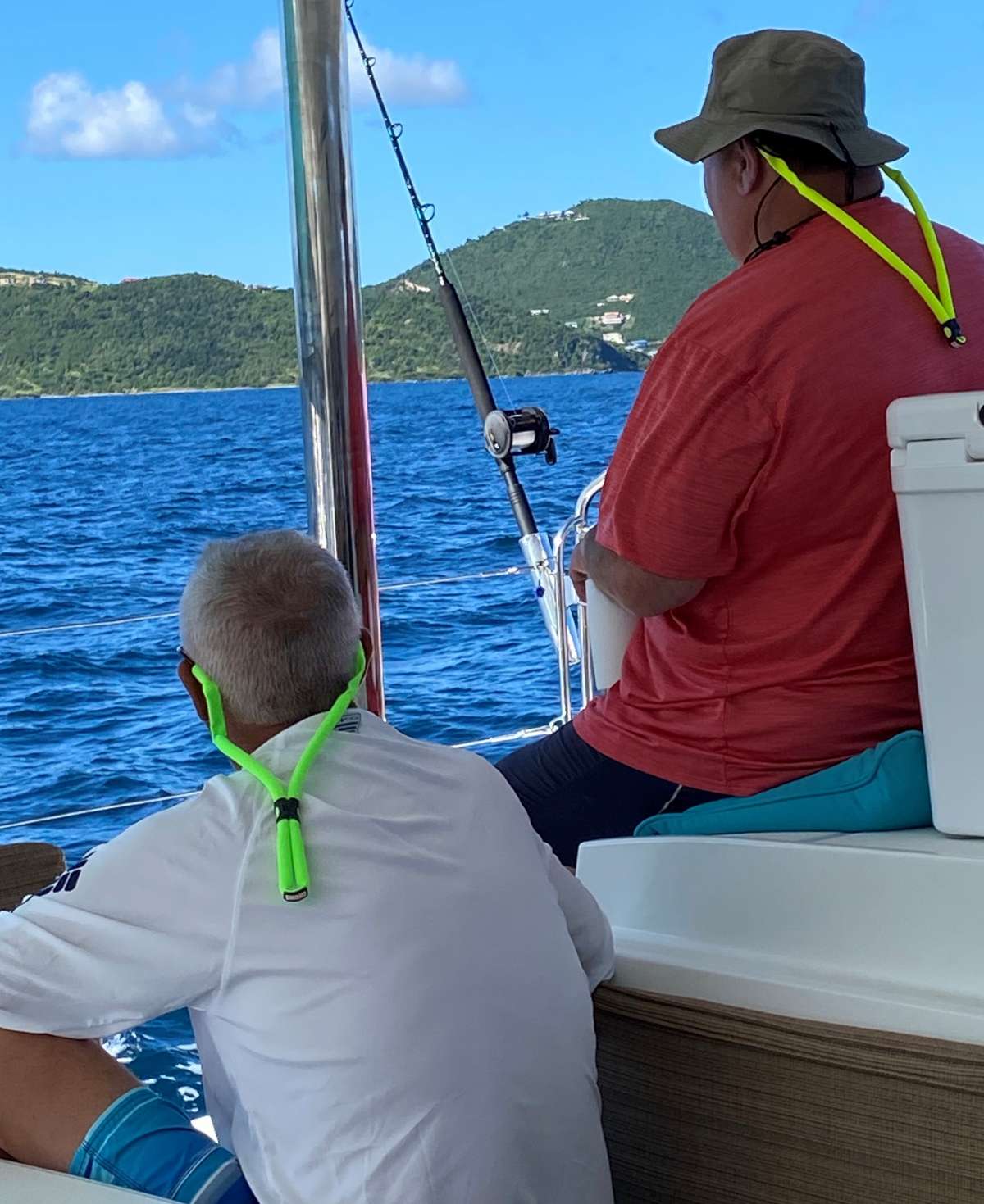 Description:
Good afternoon.  I'm Captain Vince; this is first mate, Judy, and this is Jake, the boat dog, who is part of our crew.  He's an 8 lb Labradame.  I'll take you guys on a tour of the boat real quick.  We'll make our way up the port side.  Both Judy and I are Padi scuba instructors, so we have our tanks here for scuba diving on the boat.  We ask that our guests coordinate the gear with an outside company, but we'll have it here on the boat for your arrival.
We have two paddle boards.  We love to do stand up paddle boarding and have people enjoy it too.
We have tons of board games.  We have two bean bags here to enjoy the sunsets.  As you can see we have a hammock.  We have a shade that we can put up over the deck here and actually cover this entire area.  So we've some nice shaded area up front on the boat.
We've got some cool beach games.  We've got Glow in the Dark Bocci Balls; we've got Kan Jam; we've got Aerobies and Paddle Ball Football, that type of stuff.  We've got all of our snorkeling gear onboard.  We've got a towable raft here that we tow behind the dinghy with a 25 hp motor on the dinghy.
We've got our subwing over there that we can tow behind the dinghy.  We'll go a little bit slower with the Subwing though; we don't want to pull your mask off.
Making our way across the starboard side, we've got our kayak over here, and then one of my favorite parts about the boat, not necessarily the Flamingo "Louisa" – and then we've got two ducks "Huey and Louie" – the second duck's not inflated right now, but we can inflate him if we need to.  My favorite part of the boat is the fly bridge.  Working our way up there now, this is the most beautiful, peaceful area.  You've got great views.  Sunsets up here are amazing, and having Jake the boat dog next to you, watching the sunset is awesome.  We've got two sunning locations out here for people who want to lay out and have a couple of cold beverages and get a little bit of a tan.  We've got all of our lines up here for running the catamaran.
Let's make our way back around to the cockpit.  We've got two trolling rods and two casting rods onboard for people who want to fish, while we're underway.  There's our dinghy back there with the upgraded 25 hp engine.  It's able to seat everybody onboard.  We've got our grill here; we love to grill outside; we cook a lot of our meals on the grill.  We've got cockpit seating for six around the table here.  We've got Judy and Jake the boat dog, chilling out in his favorite spot.  We upgraded and got an ice maker and a new cockpit fridge here with a water maker onboard as well.  We've got Yeti's for everyone, along with reef-safe sunscreen, bug repellent, things like that, hand sanitizer, all that good stuff.  And a fully stocked bar, which is the most important part.
I think I'll turn it over to Judy now, who can tour the interior for us.  Judy says, "I'm not sure whether Vince mentioned it or not, but as a 2016 Lagoon 450S, we've been working to do a refit this year.  So we've got a solar gantry that's going to be coming off the back of the fly bridge area.  We're adding solar.  We do have a water maker, so we're going to be trying to do as many things as we can to power ourselves with an eco-friendly boat.
If you would like to follow us in, this is our galley and salon area.  My galley over here in the corner is great, and when we downsized from our move from the States, I got to add as much to the kitchen as I wanted.  So I got to keep the Kitchen Aid and the Vitamix blender.  I even have a CD Cooker in here.  We do have our coffee station.  Sometimes people want to get up early and have some coffee and go sit on the fly bridge.  This one does a single serve.  If I'm not up yet, they can go ahead and make coffee for themselves.
We've got an upgraded radio in here, so that our guests can connect to the radio; they've got Apple Carplay and all sorts of issues and activities.  Vince and I love games, so in the interior we have lots of board games available from Bingo to Cards and some Touch Phrases that we've put in some plastic bags, so we can play in the water.  We've got books – reef identification books, so after we go snorkeling and haven't been able to figure out what that fish was, we can come back and look at that together.  We've got some snacks for people to help themselves, and we continue to have more alcohol; that's a part of it.
The Lagoon 450S has four cabins.  We are in one of them.  The other three Queen cabins are available for our guests use.  They all have their own ensuite bathroom, and the bathrooms are all dry heads, which is very exciting for our guests.  So I'll take you down and I'll show you one of the heads, and we'll go into the different cabins.  Our color scheme if you can't tell yet, we did turquoise, navy, and coral, so we have incorporated that into the cabins.
So if we head over to the starboard side aft, this is our turquoise cabin.  We've got it turned down for the evening.  We added some really nice cushioning.  It's a cooling gel mat that's a part of the mattress which are guests are finding really soft and enjoyable, along with some high thread count sheets.  So a great night's sleep is a part of it, and then we've got plenty of storage.  The Lagoons come with some great storage.  Hopefully our guests won't overpack, but if they do, we can get as much in here as we can.  As far as the bathrooms go, we've got their own separate shower here.  We provide shampoo, condition, shower gel; they're all vegan and earth-safe.  We've got the towels and everything that's comfortable for people to use.
All of our cabins have their own AC controllers.  That way if one person is more hot natured and the other person is not, the different cabins can be adjusted as people prefer them.  This is our coral cabin, so again it has a really cushy mattress topper, very comfortable.  Shout-out to my sister in law, who painted the artwork over on the left hand side here, she was able to incorporate all the colors.  That is just a little piece of home that we have here also.
We can continue back up to go down to the other side.  We go through the salon, and I will show you our one other cabin.  I guess before we do I have to show you a very important place, the bed for Jake.  Jake got his own upgraded bed.  For this adventure, we wanted to make sure it coordinated with our color scheme.  He does sleep in the cabin with us.  As you can imagine there's probably not a lot of room for all of us, but that's part of it.  We're a pack.  So he sleeps with us in the evening.
So then our last cabin here.  This is our navy cabin, our relax cabin.  You can see the color scheme that we've woven throughout the boat.  We've got all the comfortable amenities here, and again some really nice storage for our guests.
We'll head on back into the saloon and galley area.  As you guys see, this is our home.  It's owner operators, so we are now living on the boat, and we're happy and we're proud of what we have been able to put together and pull together, and we're happy to share with our guests.  Thank you for joining us on this tour.
Based year round in St. Thomas, US Virgin Islands, CHAOS INTERRUPTED charters for:
$14,500 weekly all inclusive for two guests
$15,250 for three
$16,000 for four
$16,750 for five
$17,500 for six
Rates include food, fuel, bar and dockage – everything except gratuity.  Christmas and New Years sold at a premium.
CHRISTMAS/NEW YEARS:
CHRISTMAS: 1-6 guests @ $21,000 – charter needs to end no later than 12/26
NEW YEARS: 1-6 guests @ $22,000 – charter may not start prior to 12/27
Crew-Guided Video Walkthrough of CHAOS INTERRUPTED
CHAOS INTERRUPTED E-Brochure, Crew Profile, Sample Menu, Guest Comments, Rates & Bookings
Information believed correct but Nicholsons cannot be responsible for content.