DREAMING ON

47' Robertson & Caine
High Rate: $ 14,000 weekly All Inclusive
Low Rate: $ 11,100 weekly All Inclusive
Cabin Configuration:
DREAMING ON has three identical queen cabins, each with ensuite bathroom. The crew of two occupy a fourth cabin with its own bathroom.
Specifications:
Length:
Builder:
Built/Refit:
Beam:
Draft:
Regions Available:
Locations It Travels:





Special Features:
47'
Robertson & Caine
2003
24'
4'5"
Placencia, Belize




Cockpit Hardtop with sun awning.
Hair dryers provided.
Cockpit ice maker and drinking water station.
Wifi for emails Telephone Printer Sirius Satellite Weather AIS (Automatic Identification System) Single Side Band Radio
Water Toys
13' dinghy with 30 hp outboard
water skis - adult & children's
knee board
2 windsurfers
6 sets snorkling gear
tube
scurfer wake board
2 kayaks
floating mats
3 fishing rods
Two bean bags for the deck or bow
Inflatable Island Lounge
(2) Stand-up paddle and windsurf board for adult beginners and children
Windsurf board for the more advanced
Choice of 4 sail sizes for each of the boards
Have a Question About This Yacht?
Fill out the form below and we will get back to you quickly!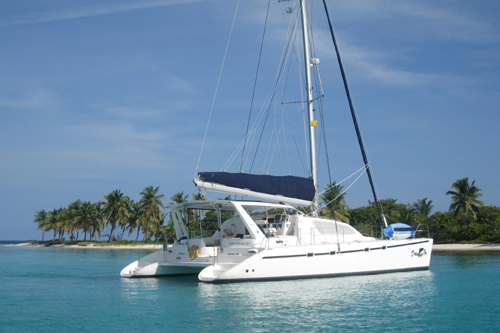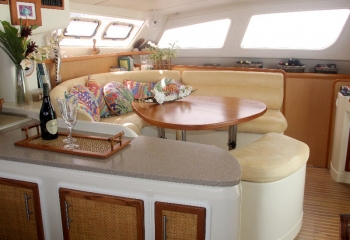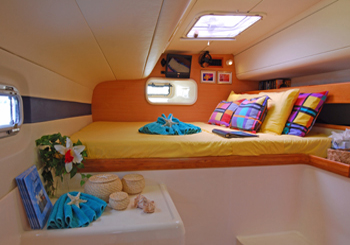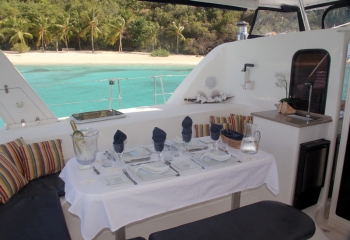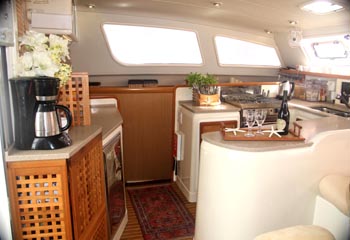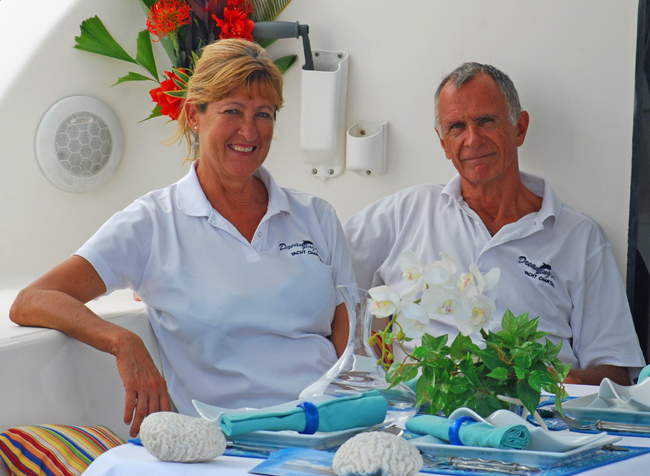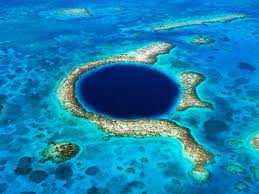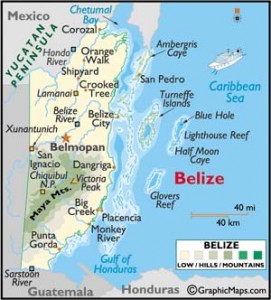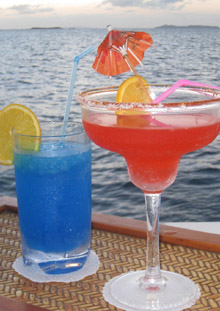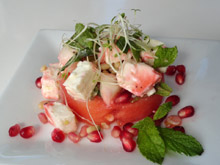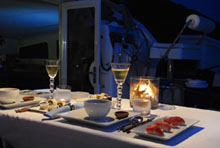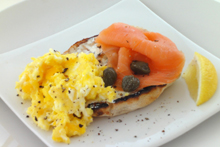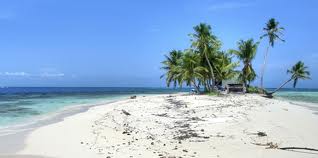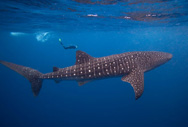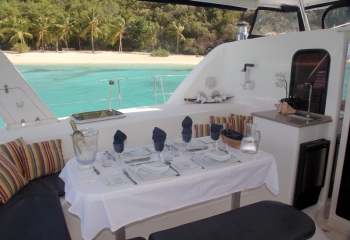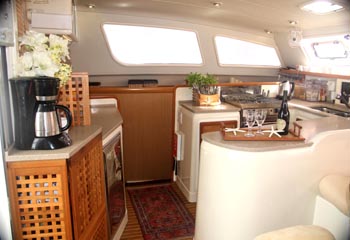 Description:
The Annual WHALE SHARK migration in BELIZE is on….  There is still time to snorkel or dive with Whale Sharks off the southern barrier reef of Belize. The annual migration of these huge, but gentle creatures has started.  Join Dreaming On for an unforgettable sail around the southern islands of Belize and the possibility of a Whale Shark sighting. DATES:  Migration is between April to June and best chance of spotting the sharks is 4-5 days after a full moon.  Full moon dates are: …April 11, 2017 …May 10, 2017 …June 9, 2017
Available year round out of Belize (except from July 1 to October 31, 2017), the 47′ catamaran DREAMING ON is one of our best run, most beautifully decorated, and sucessful charter yachts from the Virgin Islands, which is now available for charter in Belize.  Geoffrey and Izr Prower are the yacht's British owner operators, who do a great job of giving their guests a fine holiday, sailing along Belize's barrier reef.
Dreaming On is a luxurious Leopard 47 catamaran offering a very spacious interior with 3 queen size guest cabins, all with en suite facilities. And outside, a large cockpit for socialising, relaxing and dining in comfort, plus loads of deck and trampoline space for sunning and relaxing in our double hammock.
Dreaming On offers an array of water toys and water sports for your enjoyment. Her professional crew are ready to take you on a voyage of discovery in the beautiful unspoiled crystal clear waters around Belize. Join Dreaming On for a vacation of a lifetime. Children of all ages are welcome.
Accommodations:
All three queen size guest cabins are fully air conditioned and have en suite facilities with electric toilets.
Spacious cockpit with hardtop bimini, dining table and cushioned seating area and outdoor ice making and drinking water station.
Large, full width trampoline with double hammock for sunning or relaxing.
Geoff & Iza are an outgoing British couple, who love the outdoors, the sea, the cruising life and meeting new friends. Their Caribbean cruising started in 2003 on their first boat, Dream On, a sailing monohull, and they have been cruising the Caribbean and East Coast USA for 6 years and for over 12,000 miles.
Dreaming On is their second boat, having made the leap from monohull to multihull in 2008.
Separately or together they have lived and worked in the Lebanon, Yemen Arab Republic, Seychelles, Nairobi in Kenya, South Africa, Saudi Arabia and Dubai in the UAE.
Geoff has enjoyed a varied career in aviation, mostly in East Africa and Saudi Arabia. Assisted by Iza, he managed the creation of a new tourist seaplane service in Dubai during 2007.
Now as owner/operators of their Leopard 47 catamaran they want to share their enjoyment of cruising the unspoiled waters of Belize with you.
Geoff and Iza combine their talents and experience to create an unforgettable sailing vacation for guests of all ages.
WHY BELIZE??
BELIZE is truly one of the world's last, relatively undiscovered travel destinations. The waters of Belize have so much to offer. Incredible diving, snorkeling, island hopping, beaches, eco tours and a wonderful sailing ground protected by the world's second largest continuous barrier reef.
An average temperature of 84 degrees throughout the year and warm water year round makes this a sailing destination that is hard to beat.
Fantastic natural features such as the Blue Hole and deserted lagoons and cayes abound. Time it right, March to early June and your clients could watch the whale sharks migrating along the coast.
For the US and Canadian traveler, Belize also offers the distinct advantage of being the only country in Central America with English as the national language.
And remember…No Christmas winds or over-crowded anchorages!
ITINERARY AND RATES 
With over 70 charters operated in the BVI, Dreaming On has never operated the same itinerary twice. We always tailor our itineraries to our guests' preferences and pace. The same will apply in BELIZE.
Our rates in BELIZE will be the same as our current BVI rates, and we will be providing updates on our BELIZE program shortly.  One evening meal is not included in the charter rates in Belize….
Rest assured that we will continue to offer the high quality customer service and hospitality that your clients have enjoyed on board Dreaming On in the BVI.
SPRING 2017 SPECIAL OFFER
DREAMING ON  is offering FREE domestic air shuttle for up to 4 guests from Belize City International Airport to Placencia and back. Value is $210 per guest.  Guests may also opt for a mix of one- way air shuttle and return by chauffeured mini van.
EXPIRES:  30-JUNE-17
MAXIMUM CREDIT:  $210 per guest, maximum 4 guests per charter
Dreaming On has been cruising around the fabulous blue water of Belize for the past 3 months.  Belize has approximately 450 cays, mostly scattered along the inside of the barrier reef offering an endless variety of  itineraries.  The snorkeling and diving are absolutely superb.
We have decided that Belize offers tremendous potential and have purchased a small island some 18 miles off the coast of Belize, close to the Barrier Reef, the second longest barrier reef in the world!  Funk Caye is surrounded by beautiful reefs and is only 3 miles inside the Barrier Reef. Long term plans will be to develop the island but still provide facilities for conservation and re-generation of coral for the local reefs and mangroves around the island.
Meanwhile Dreaming On has reopened their calendar for charters for all of 2016 through to June 2017 in Belize.
The Whale Shark Migration takes place every year between the months of March and June off the Barrier Reef in the area of Gladden Spit. Whale sharks are the world's largest fish growing to 50ft+. They are plankton eaters so present no threat to humans and are also curious, occasionally swimming right up to divers and snorkelers.  While we aren't allowed to search for Whale Sharks, we can easily arrange for rendezvous trips with the experts for your clients.
Please inquire for DREAMING ON's SAMPLE ITINERARY
If your guests would like fantastic snorkeling, diving, blue water and unspoilt uncrowded anchorages, this is the place.