High Rate: $ 69,500 weekly Plus Expenses
Low Rate: $ 59,500 weekly Plus Expenses
Cabin Configuration:
Sleeps 10 guests in 4 Staterooms, 1 full beam master with King, + 1 V-berth VIP with Queen in its own compartment + 2 identical Convertible Twin Cabins, both with Upper foldaway Pullman for children. All have private bathroom, AC, Direct TV. The crew sleep aft.
Specifications:
Length:
Builder:
Built/Refit:
Beam:
Cruising Speed:
Regions Available:
Locations It Travels:





Special Features:
92'
Sunseeker
2016/2020
24'
23 knots
St. Thomas St. Maarten, St. Kitts, Antigua




Fly Bridge dining with retractable moon roof
Hot Tub on deck
Large Beach Club
Lounge with Umbrella on bow
Sea Balcony
Zoned music area
4 Crew
2020 Refit
Large Screen TV on aft deck with Direct TV for watching Football and Sports Events
Water Toys
15' Highfield Deluxe Center Console Rib Inflatable tender with 70 hp outboard
tube
two floating mats
four stand up paddle boards
underwater still camera
swim platform
wake board
snorkel gear
see scooters
Floating Island
Floating Bar
3 person towable tube
Concept 2 Rower
Weights
Ab mats
Brand New Jacuzzi installed October 2020
Zero spot water maker
Super clear ice makers
Fully Air conditioned
Onboard Wi-Fi
Jacuzzi
Have a Question About This Yacht?
Fill out the form below and we will get back to you quickly!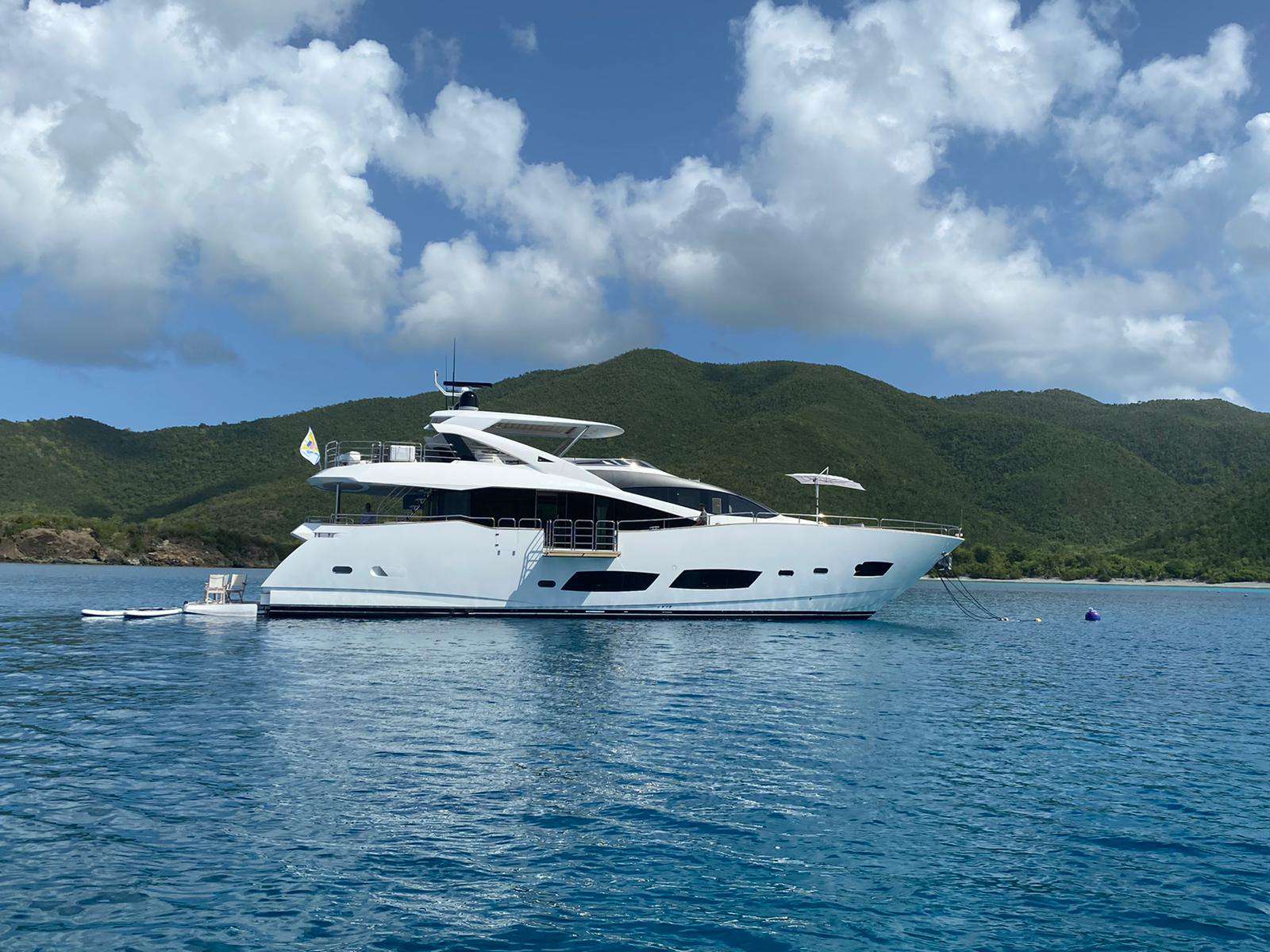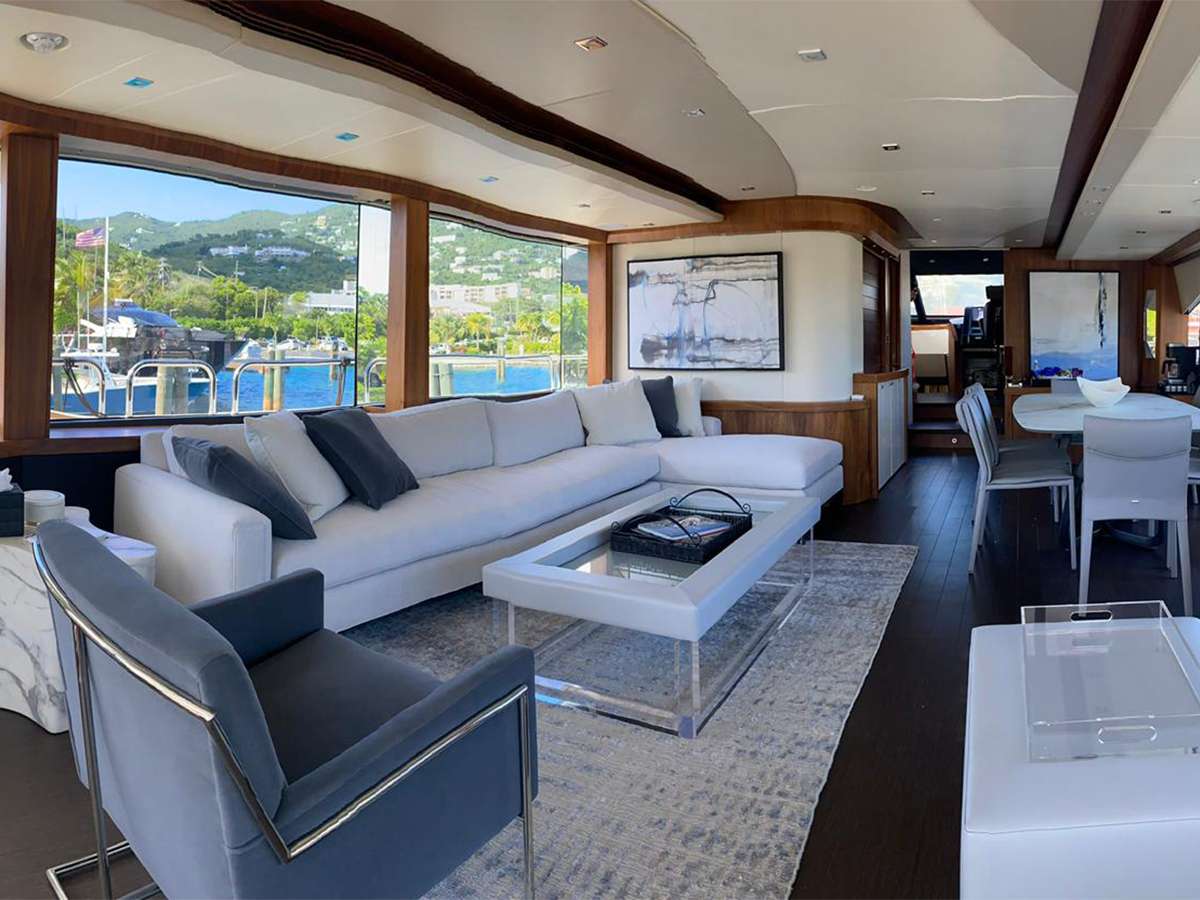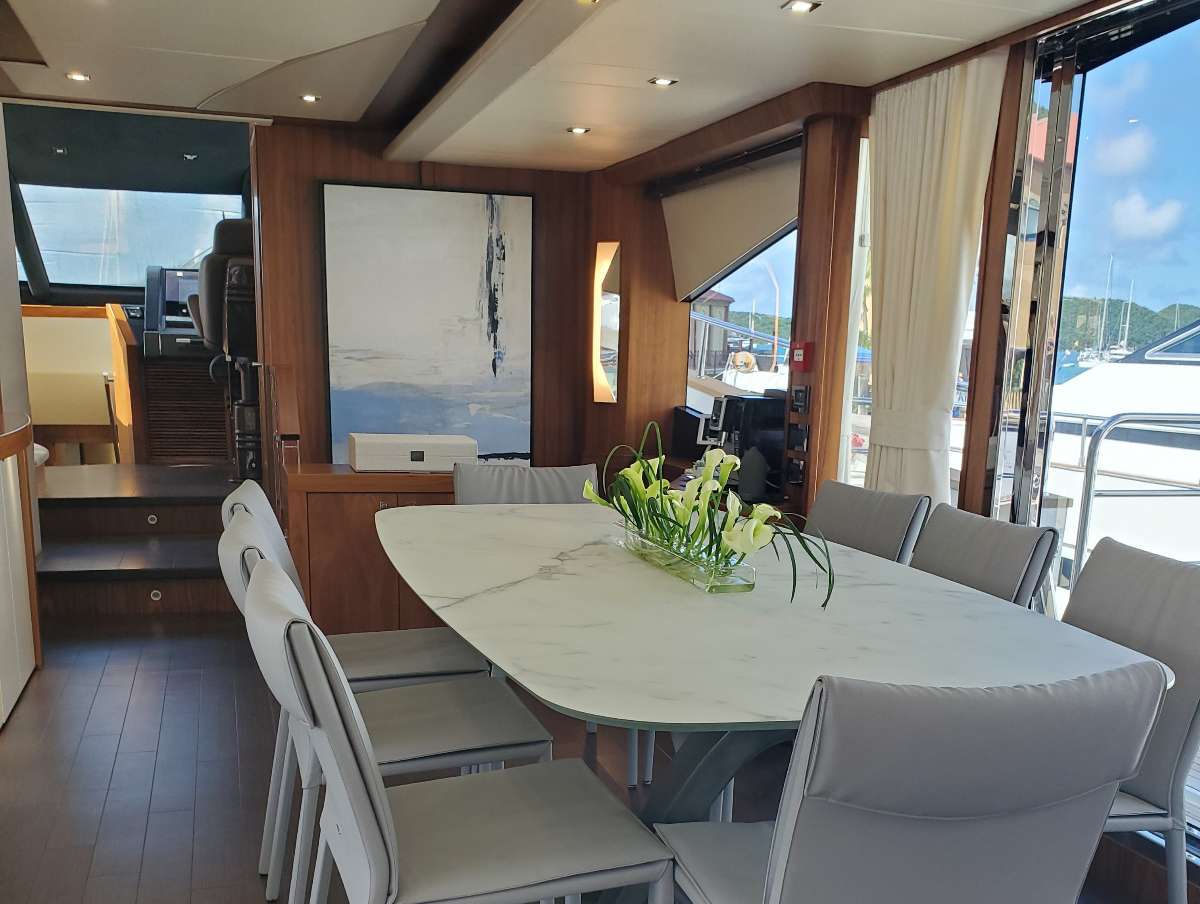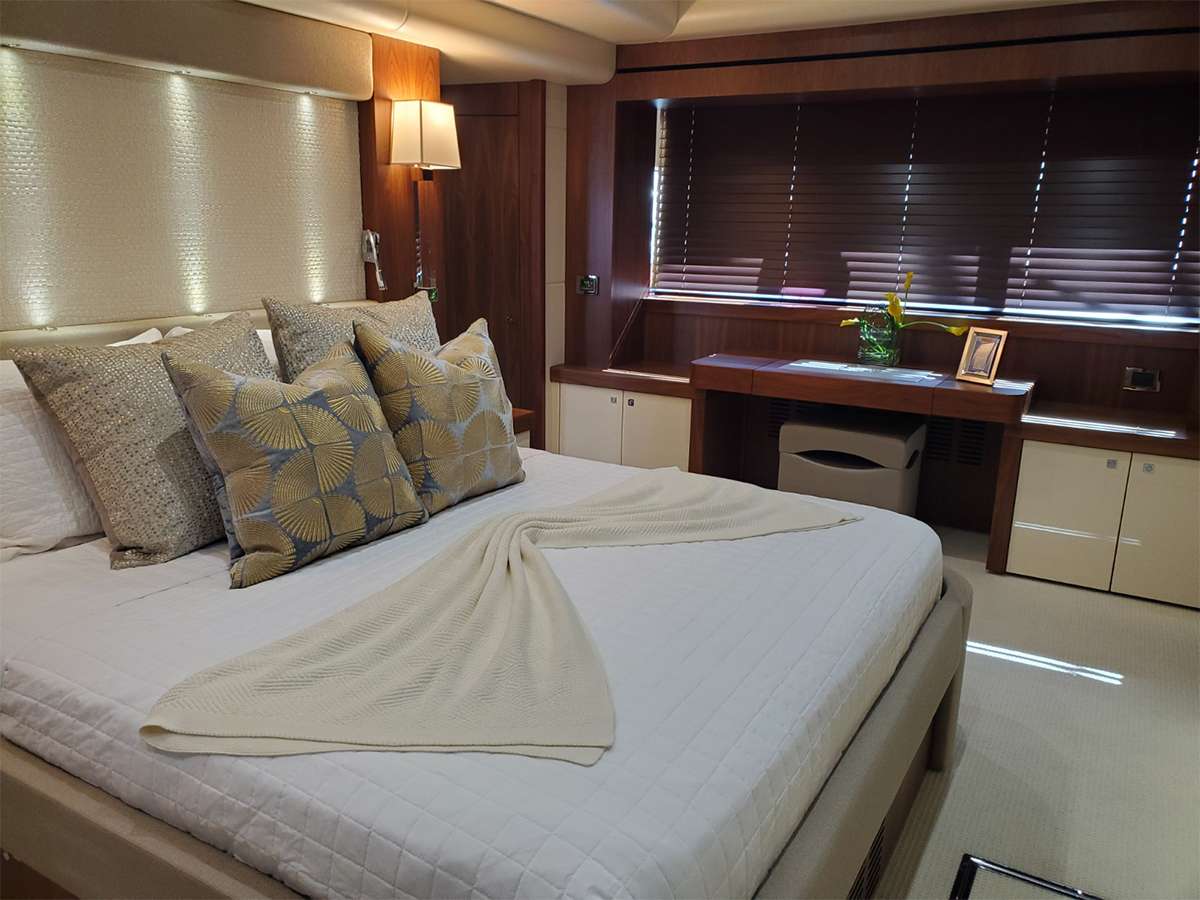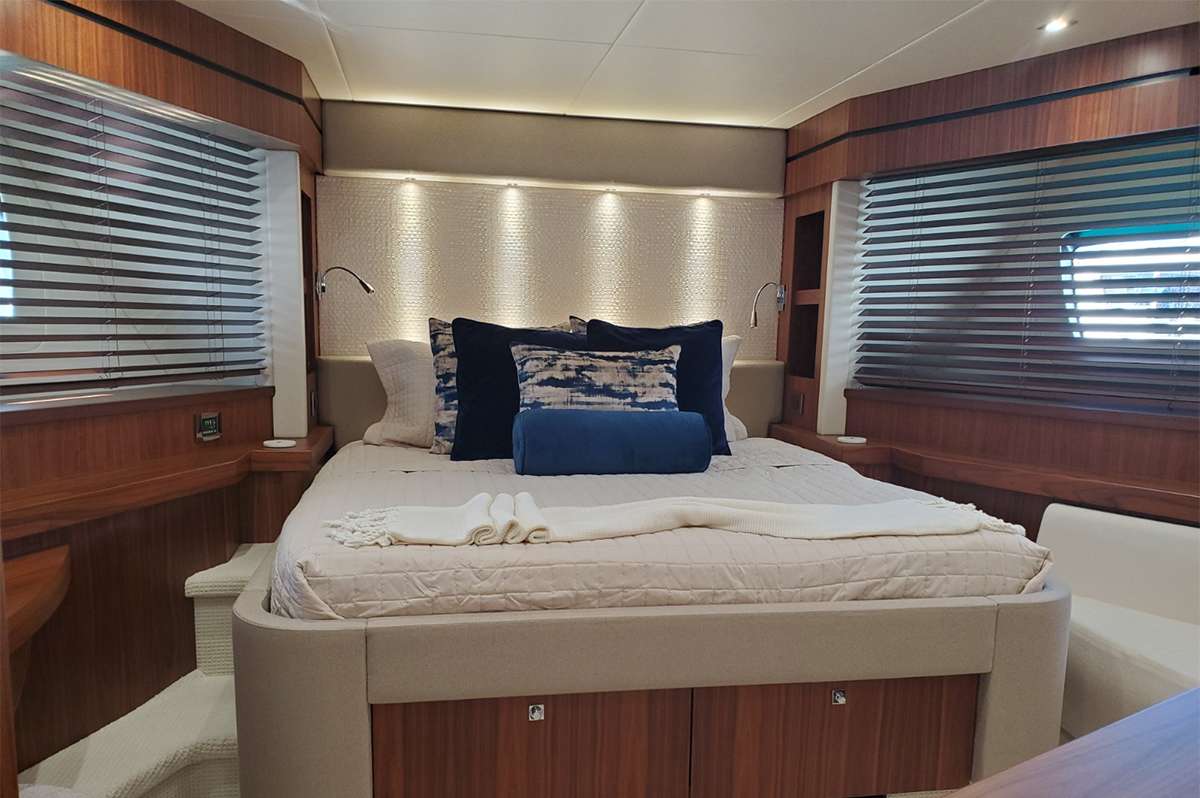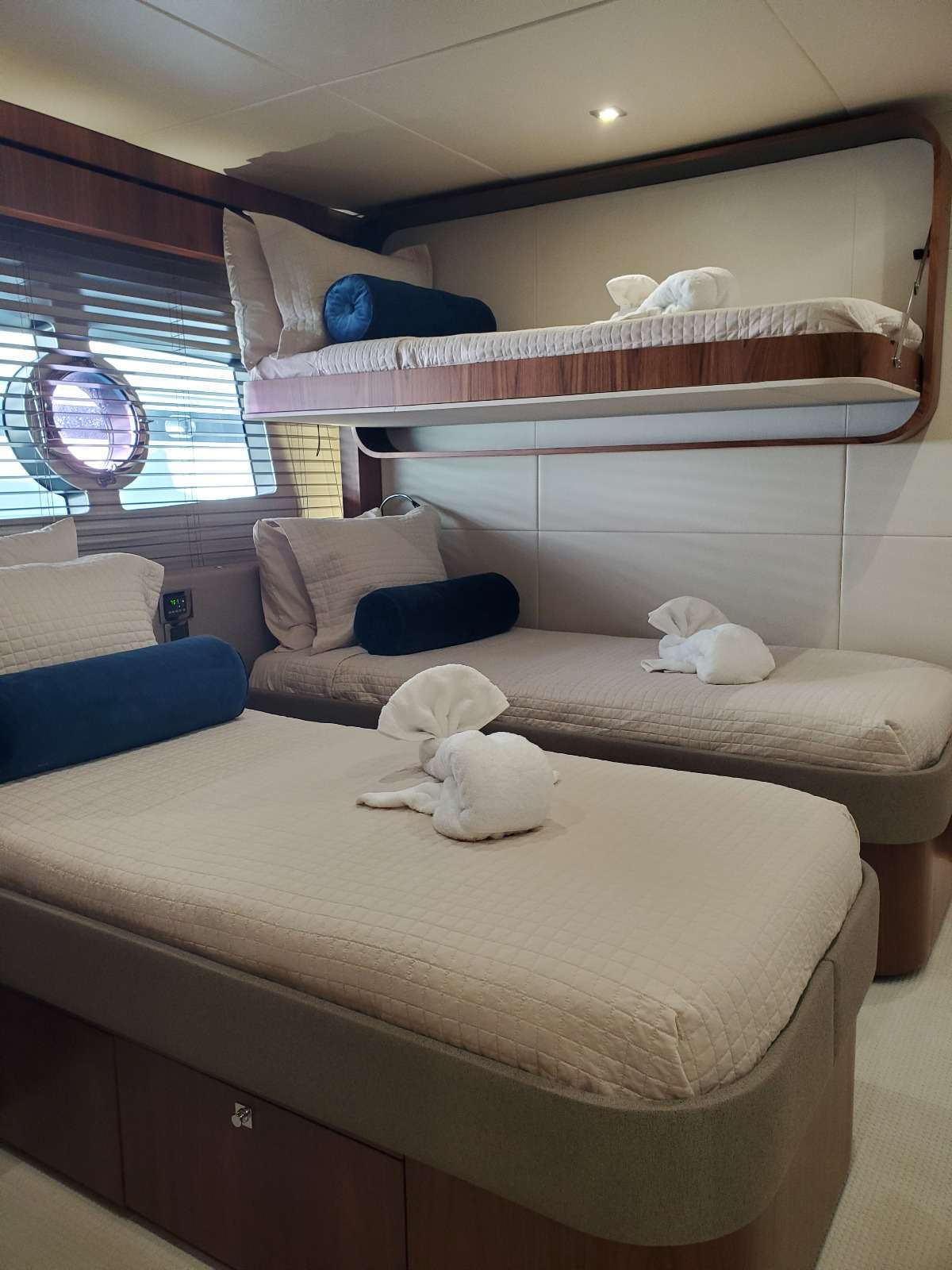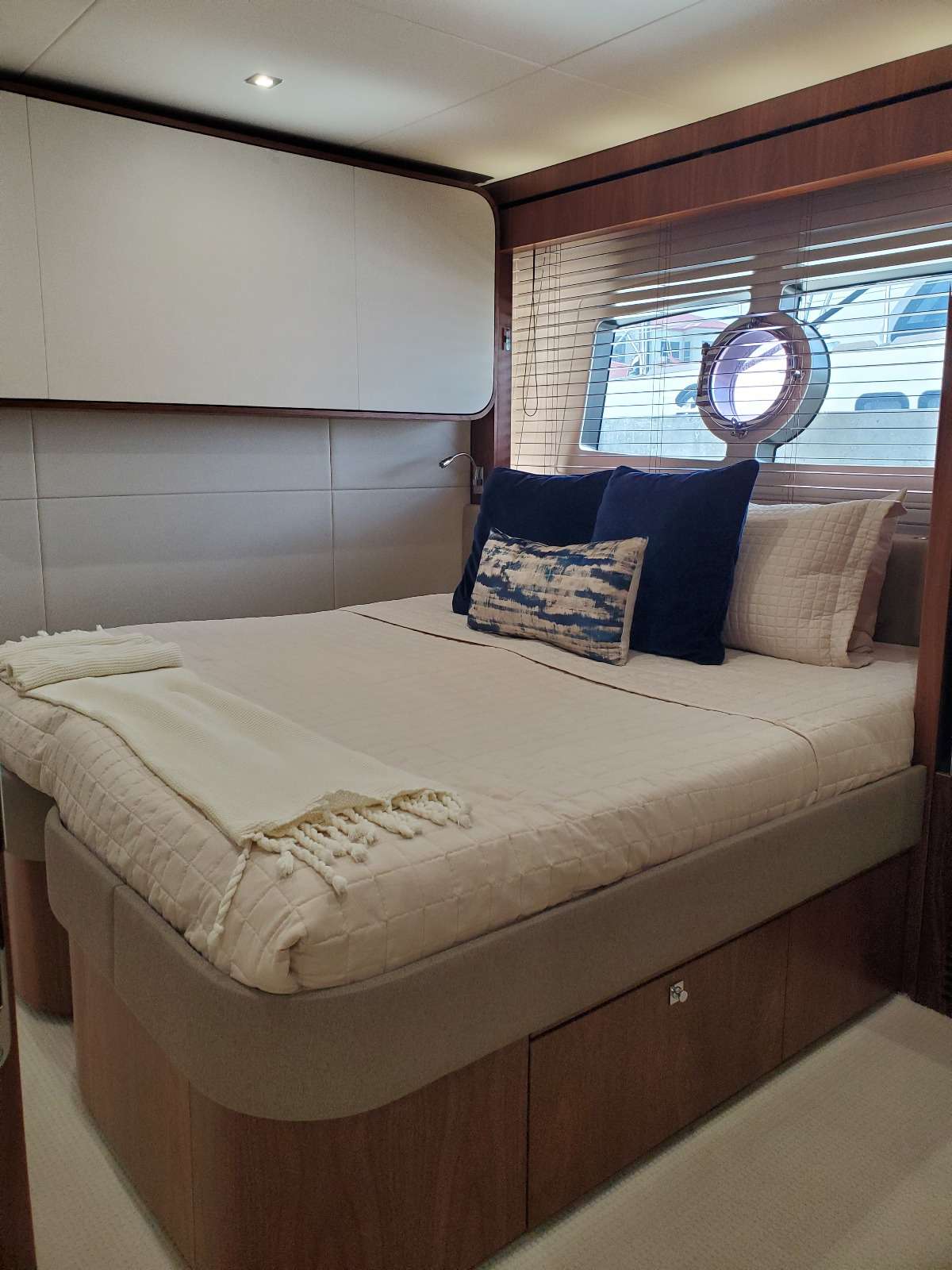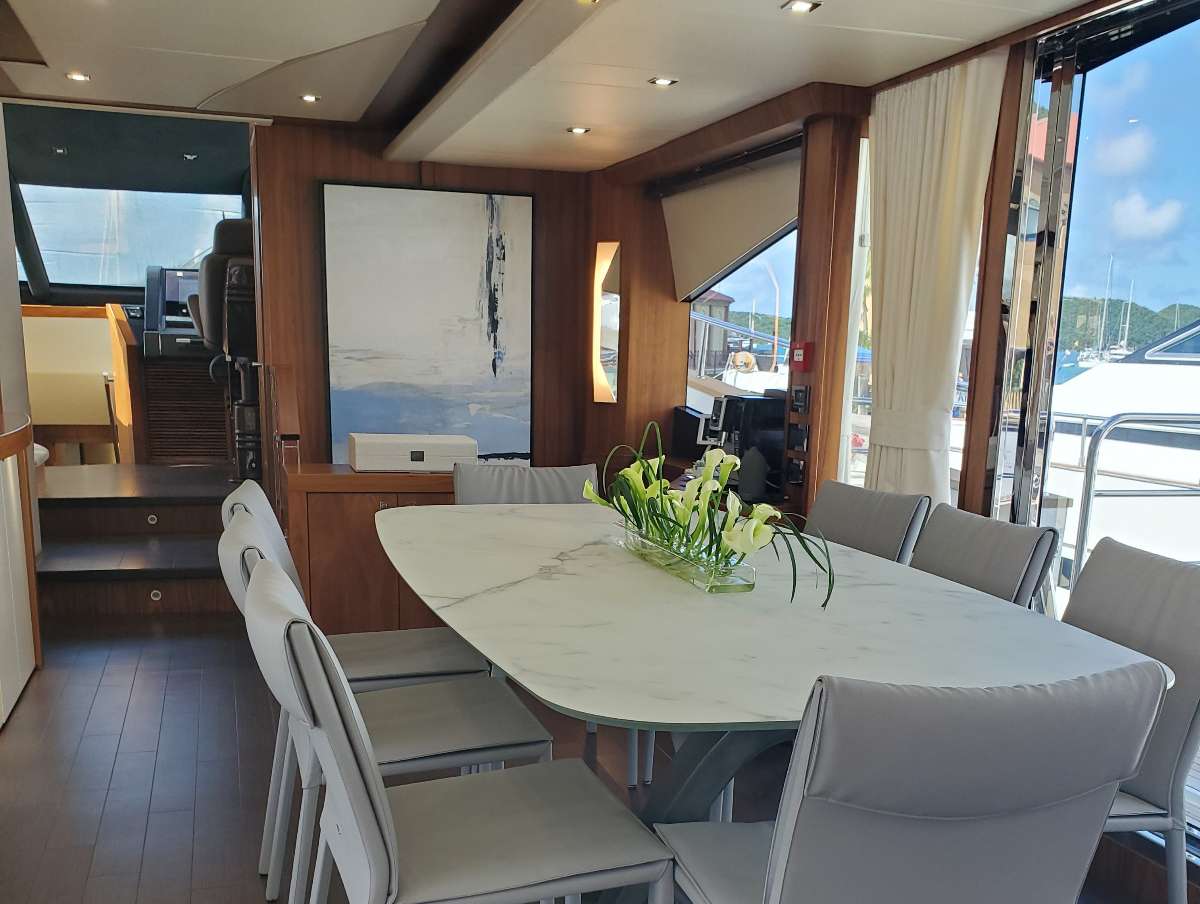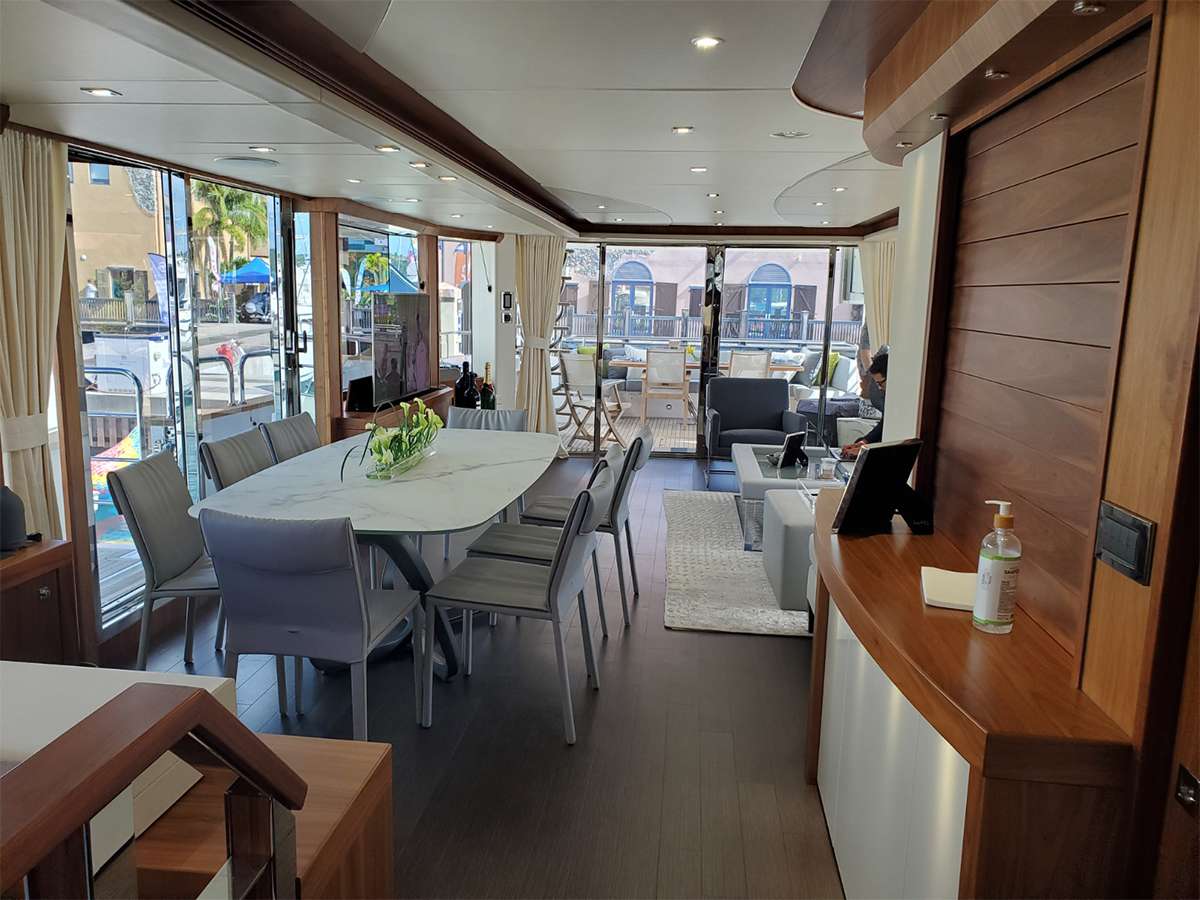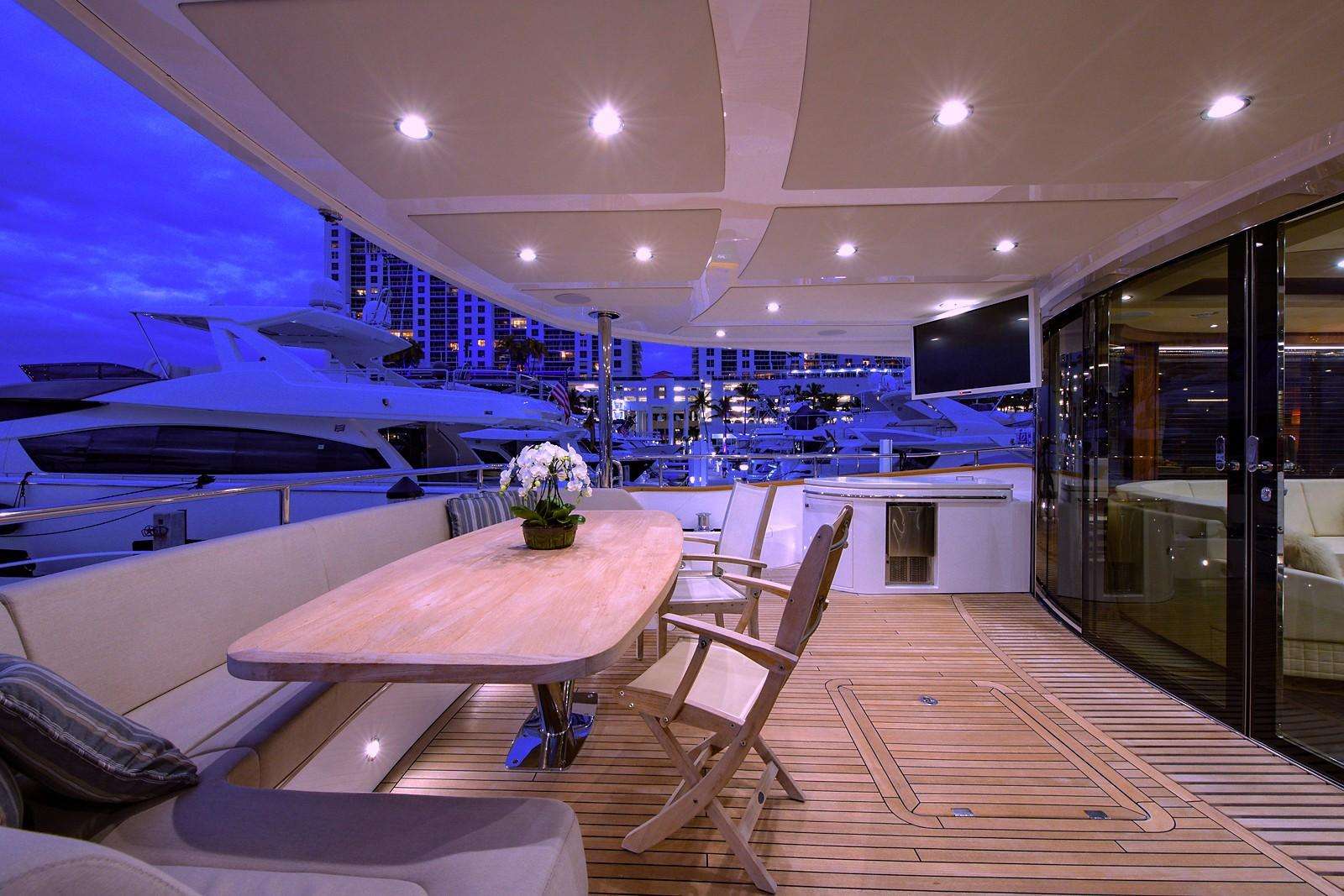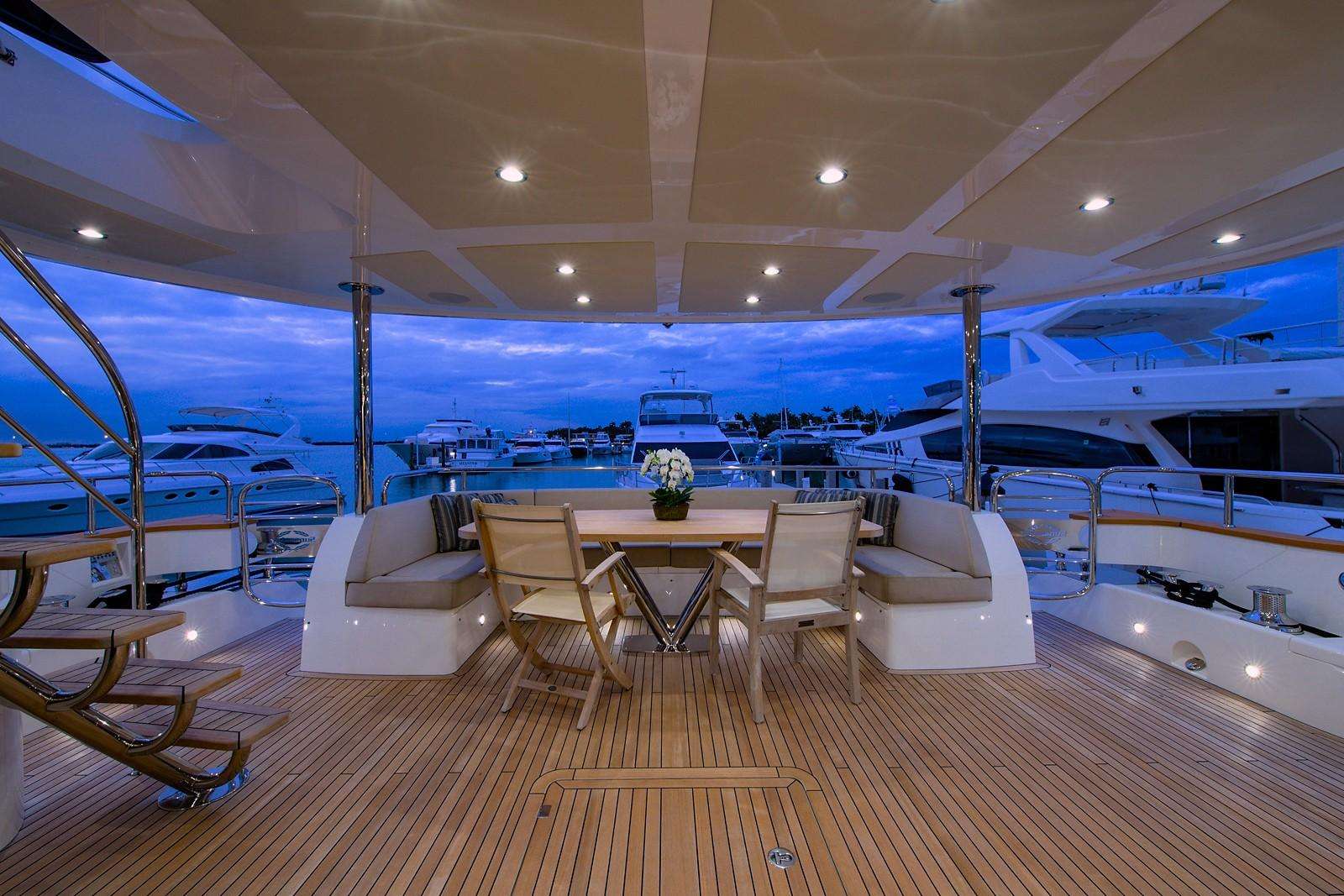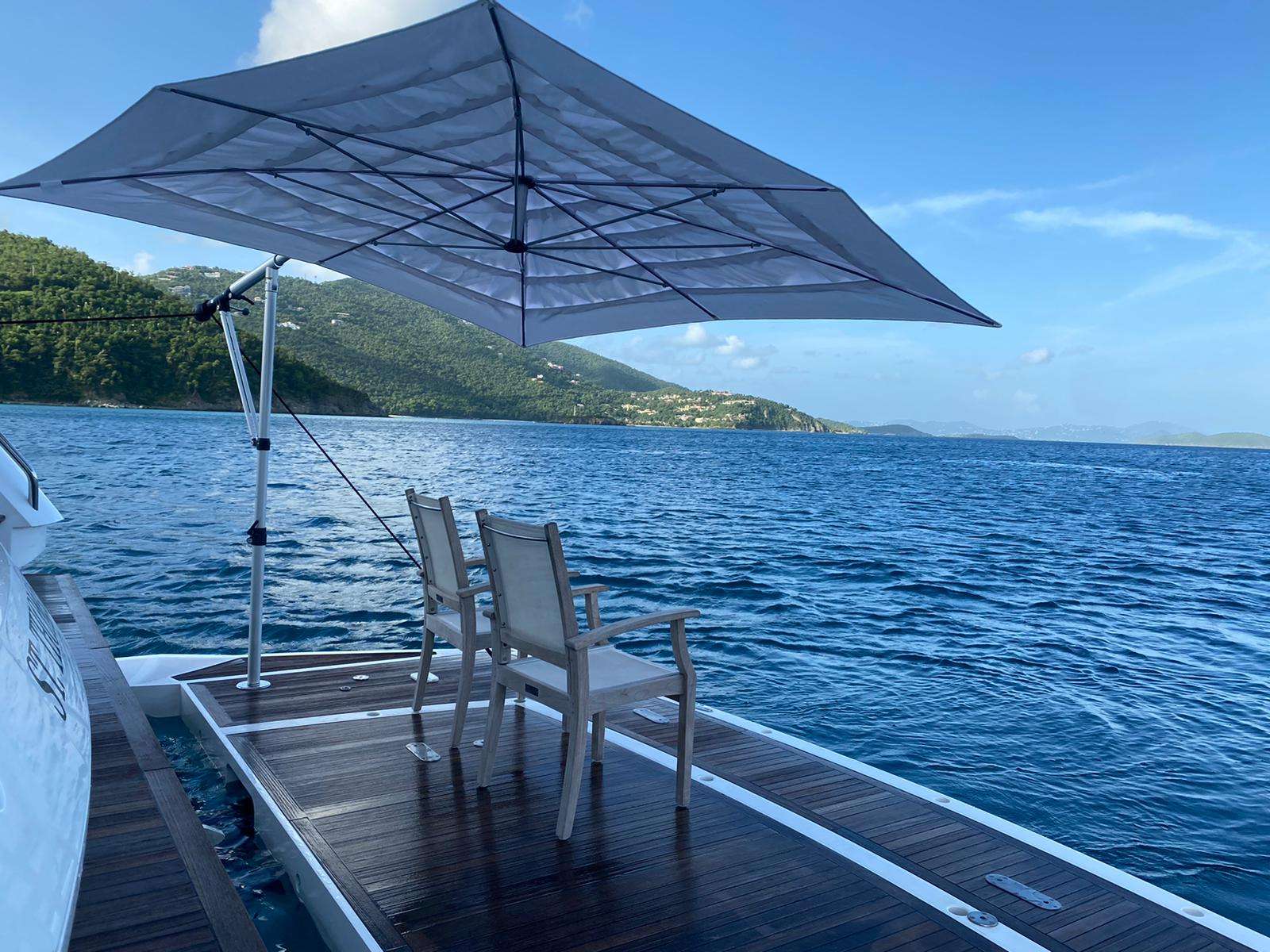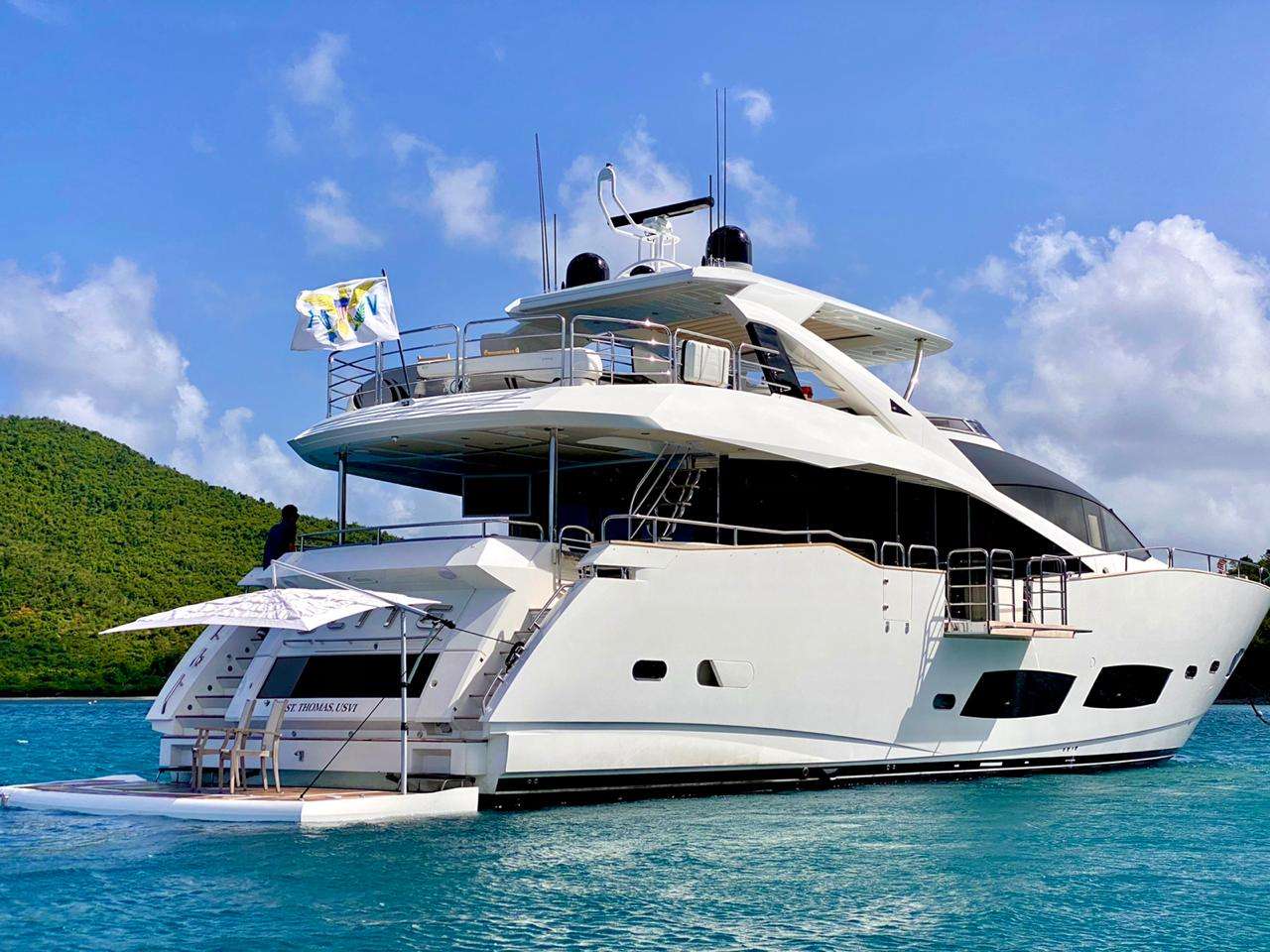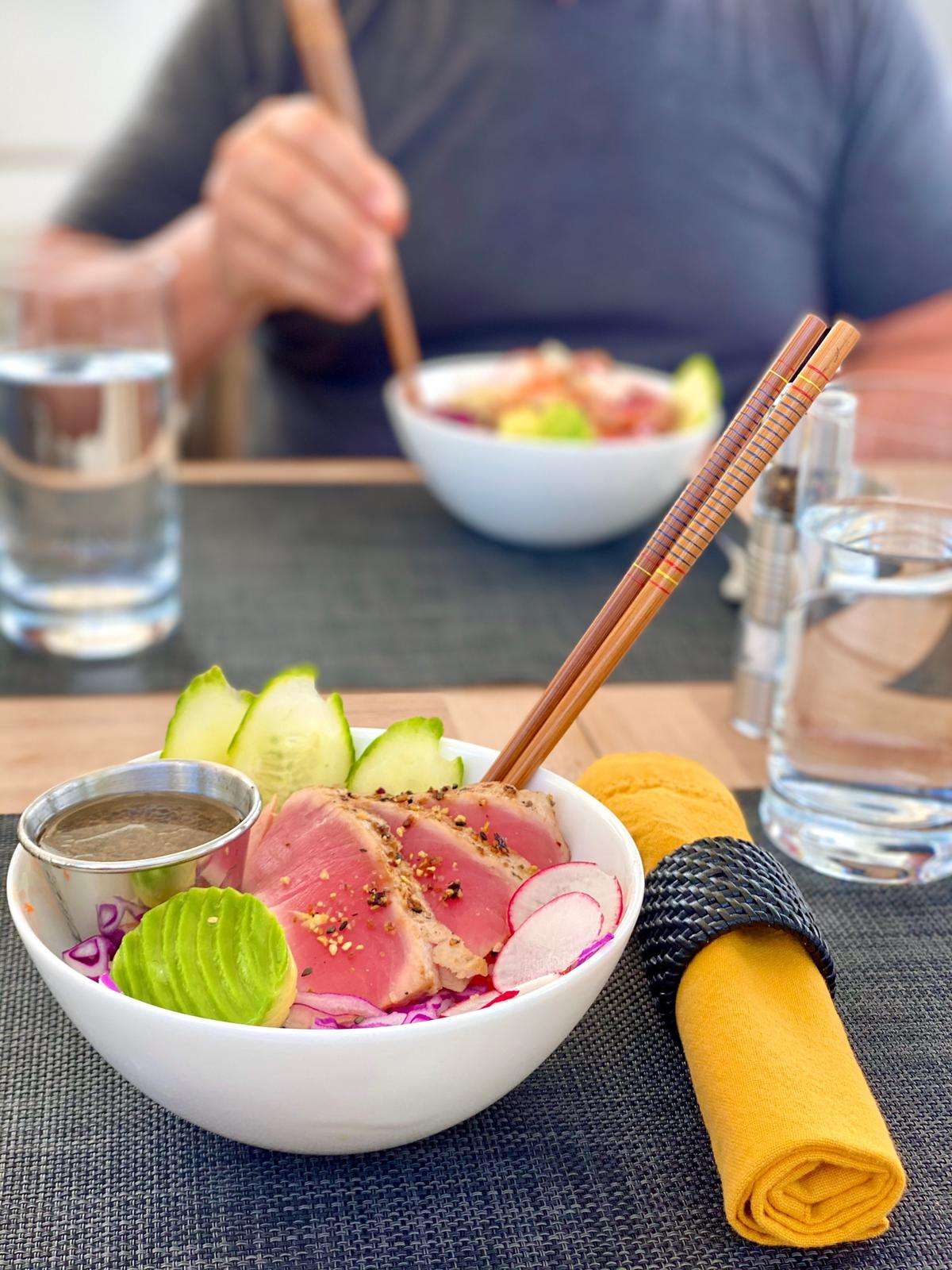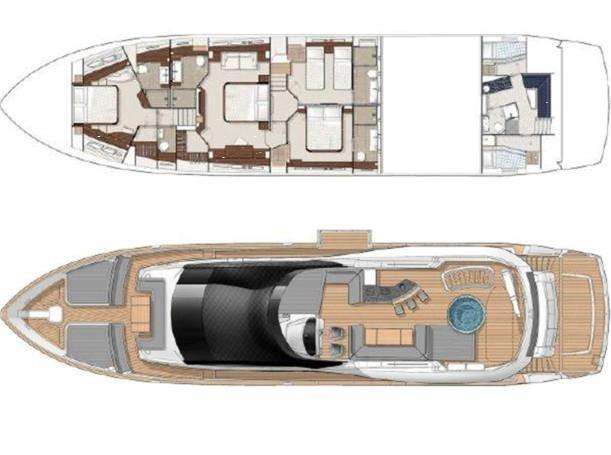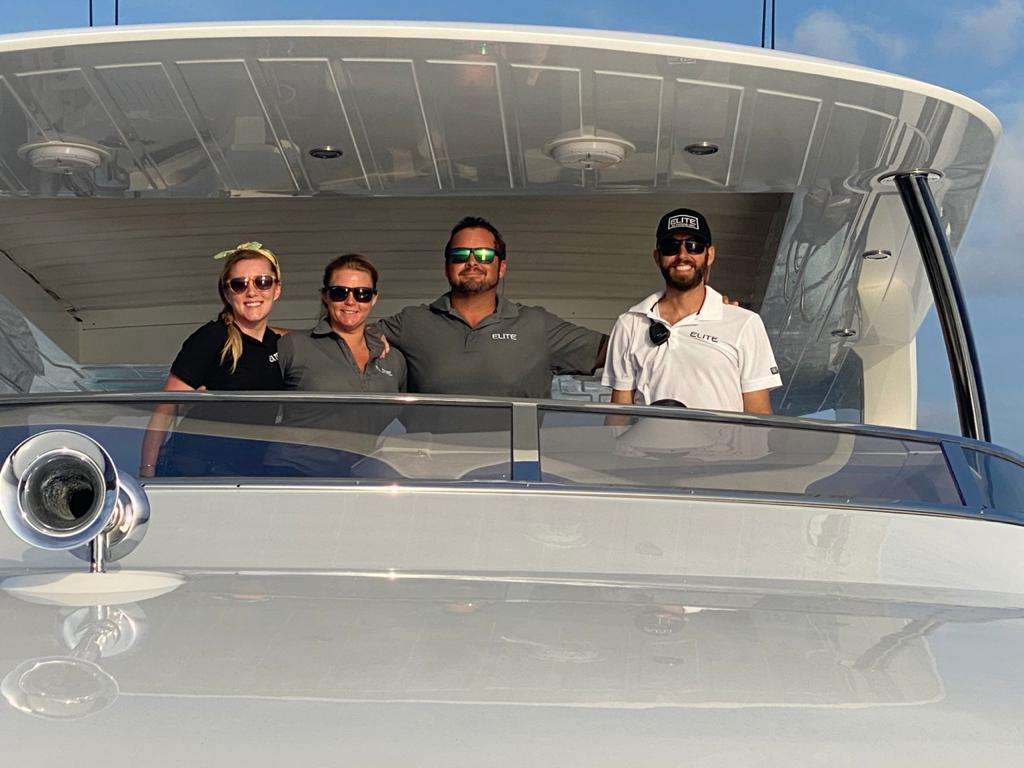 Description:
Welcome aboard motor yacht ELITE. My name is Gus Bolanos.  My crew here are Jonathan Hardin and Katie Saunders.  We run with a crew of four.
The fly bridge is where we spend a lot of time aboard ELITE.  It is definitely my favorite spot to be.  It's an absolutely beautiful open space.  All around us is the US Virgin Islands.  We have this hot tub.  We just did a refit aboard, and this hot tub came aboard a few months ago from Spain.  It is a massage hot tub.  It also has an aromatic stream build in.  When air bubbles are coming up, you can actually have a lavender scent in there.  It's very relaxing and nice.  It's just a great spot to spend away your day here on ELITE.
The hard top covering the Fly bridge is great.  We do most of our dining up here.  We retract the hard top at night.  You're under the moon and stars, enjoying all we have to offer.
We have ample seating up here, lots of sun mattresses.  Here we have a beautiful sit down bar.  We can make all sorts of fresh local drinks, including passion fruit, sorrel, mango, and our engineer whom you just met, Jonathan Hardin, he's also a master mixologist.  He makes some absolutely delicious cocktails up here for us.
We have a little grill here for chef Saunders.  She makes delicious filet mignon, various fish dishes, anything your heart desires right here on our grill.
Let's take a walk down back here on the aft part of the sun deck.  You see we have a canape that goes over the hot tub and even further.  When the canape is out, you can get some nice protection from the sun during the day.
We also have a rower here.  In the mornings we like to set up, if the guests so desire, a work out area for them.  We have the rower here.  We have some weights we'll bring up, some yoga mats, and we even have a cross fit trainer that we can stream for you, and she'll give you some training and do a nice little circuit for you and your guests for your family right up here on the sun deck.
Let's go ahead and we'll go back down below to our main deck.  This main aft deck is awesome.  It's really nice and shaded spot for a lunch out here.  We have seating for ten.  We have a sun bright TV right behind me.  With the Sun bright TV, you could be watching a football game back here; up top you could be in the hot tub, listening to whatever they want, and other folks can be up on the bow listening to what they want.  We have many different zones for all of the music and entertainment onboard.
If you look toward the beach club here, you can see we have a nice big raft with a couple of toys out there.  We do some wakeboarding, waterskiing, tubing.  We've got a 15′ Highfield tender over there to our left.  Out there on our Passarelle, we've got sea bobs.  Sea bobs are awesome underwater scooters, fun for all ages.  It takes you about five miles an hour right over the water with your snorkel and mask on, just taking in all the beauty.
As we walk forward here, we've got lots of refrigeration..  We've got reach down coolers here.  We've got ice makers, another large refrigerator and freezer back here to keep all your drinks cold.  It's a nice refreshing day here aboard ELITE.
We walk forward, and the beautiful sun here in the Virgin Islands, another beautiful day.  And here's our foredeck area.  There's tons of beautiful seating for our guests to enjoy aboard ELITE.  There are two large sun pads with back rests, this couch here and table.  It's really a nice area.  We can set the zones of music, so the guests can be up here and have their own independent party going on, and the guys can be anywhere else, aft deck, sun deck, everybody can be listening to different tunes.
We've got this large parasol here; there's one on either side of the couch.  It's an awesome spot for breakfast.  It's a nice little breakfast area.  We can put the parasol up and give everybody some nice ample shade.
We're getting to one of my favorite, favorite parts of the boat.  This is the sea balcony.  I love the sea balcony.  We open it up in the morning.  The guests can come out here.  We'll set the chairs up. They sip their coffee, and just take in the St. John National Park or St. Barths, wherever we are.  It gives a nice feel for their surroundings.
It's also a really nice extension of our indoor dining space.  So as we enter the main salon, we have our dining table.  We just got this dining table.  It's part of our refit.  It is designed by Camparino, the same designer as the Ferrari.  It's really cool.  We have these nice Italian leather chairs, very comfortable.  Part of our interior refit here by Sherri Pillows out of Boston – she did an amazing job with a brand new couch, new flooring.  It just really lightens up the room.  It's a very nice, modern feel, extremely comfortable.
It's got a nice TV that pops up out of the bulkhead here.  We have all kinds of different entertainment options for our guests aboard ELITE.  We have Apple TV; if people like watching their Netflix account, Hulu account, we have Direct TV as well.  So if they want to watch the latest football game, anything like that that's going on, we have it for you.
As we walk forward, we're going to take a trip up to the VIP stateroom; this is our second largest of the four staterooms aboard ELITE.  All of our staterooms are ensuite.  It's a really nice room.  We have our lavatory here.  The room has beautiful wood finishes, a beautiful stone shower; the lavatory is actually equipped with a bidet as well.  Here's a nice cedar closet with some robes for you.
All the entertainment systems onboard are independent in each room but can be controlled by your cell phone or a tablet.  We'll give you the app with the control for it, and you're able to watch whatever you like in each room.  It's a lot of run.
This is our bridge area.  It's the command center of the boat.  This is a smart vessel, fully automated.  We have control of all the generators, tanks, septic systems.  It's equipped with the latest radar, plotting, and also the chart plotters and the depth sounders, all top of the line.  It's also a nice spot if you want to just come up and have a cup of coffee in the morning, or a nice little breakfast.
As we go back into the salon, we're going to take a little trip down into the main accommodation area here.  We have three staterooms down below.  The port and starboard guest suites are convertible.  So they can change either from a King size bed to Twin cabins, so we can actually hold ten folks, as long as two of those folks are children.  Uppers berths in both cabins fold into the bulkhead.
Everybody's favorite stateroom aboard ELITE is the master.  The master stateroom is full beam.  It has a really nice entertainment system.  Extremely comfortable bed.  Very comfortable space.  All the showers aboard ELITE have spa shower heads, as well as a bidet for the master and VIP.
Welcome back to the comfortable salon.
Based year round in St. Thomas or Tortola, ELITE will travel to St. Maarten, St. Kitts, and Antigua for a relocation fee.  She charters for $59,500 weekly + expenses; it is customary to collect a 30% APA (Advance Provisioning Allowance) to cover food, fuel, bar, and dockage, sold at cost price.  Christmas and New Years weeks are sold at a premium of $69,500 weekly + expenses.  Gratuity is not included.
CREW-GUIDED VIDEO TOUR OF ELITE
ELITE 92′ E-Brochure, Spec Sheet, Crew Profile, Sample Menu, Rates, Guest Comments, Bookings LIst
Information believed to be correct but Nicholsons cannot be responsible for innacuracy.  Please consult Elite E-Brochure for accuracy.