GREAT ADVENTURE

45' Lagoon
High Rate: $ 17,500 weekly All Inclusive
Low Rate: $ 14,500 weekly All Inclusive
Cabin Configuration:
3 Queen Staterooms for guests that include en-suite bathrooms with separate head and showers
Specifications:
Length:
Builder:
Built/Refit:
Beam:
Draft:
Regions Available:
Locations It Travels:





Special Features:
45'
Lagoon
2014
27'
5'
St. Thomas




luxury
amenities
stylish design
natural light
private bathrooms
stall showers
fun crew
Water Toys
12' tender with 15 hp outboard
snorkel gear
two-pax kayak
two stand up paddle boards
fishing gear USVI pemit only
underwater still camera
Scuba gear and dive master - captain dives with guests - 3 dives/week included for certified divers
Have a Question About This Yacht?
Fill out the form below and we will get back to you quickly!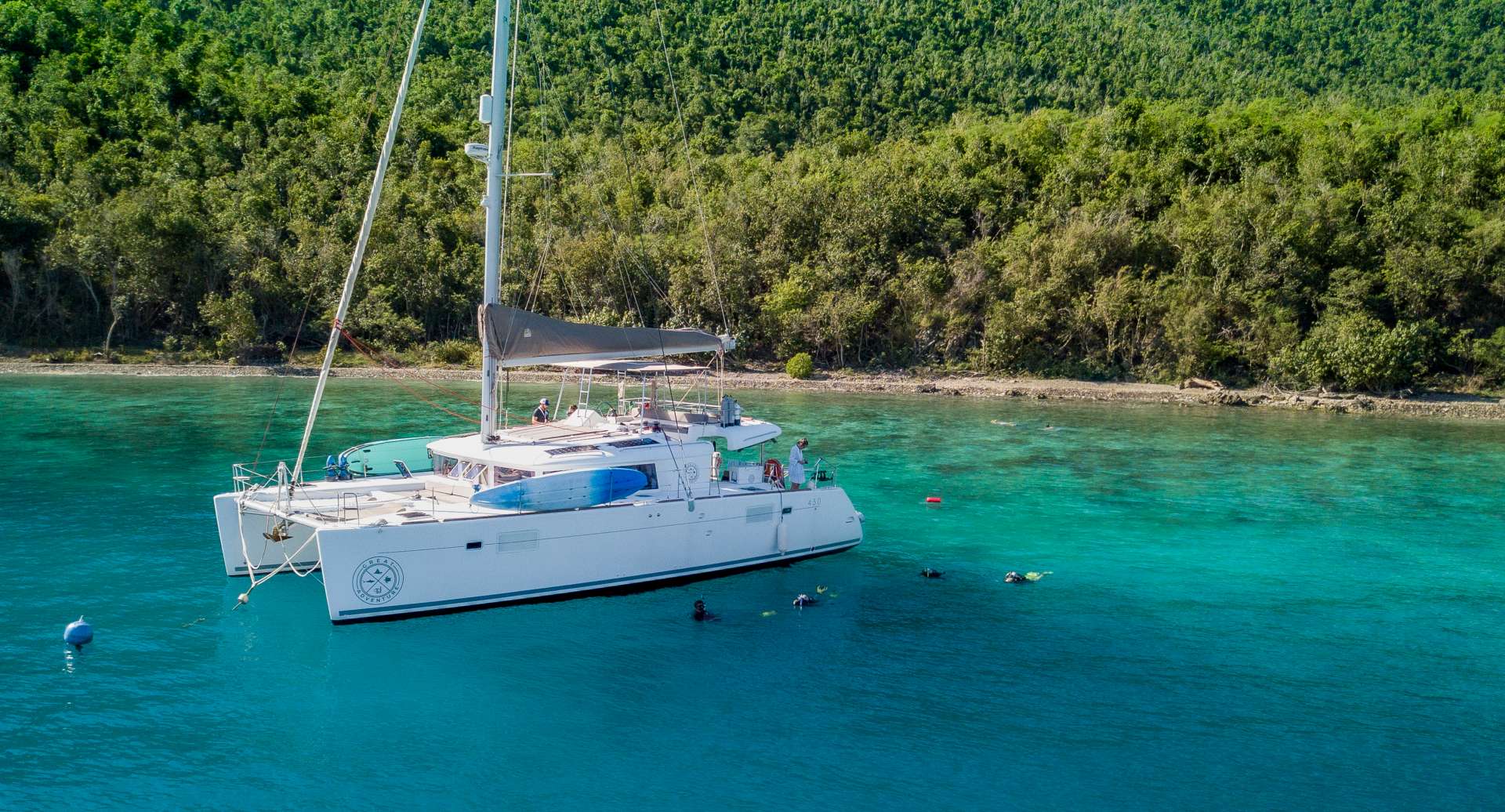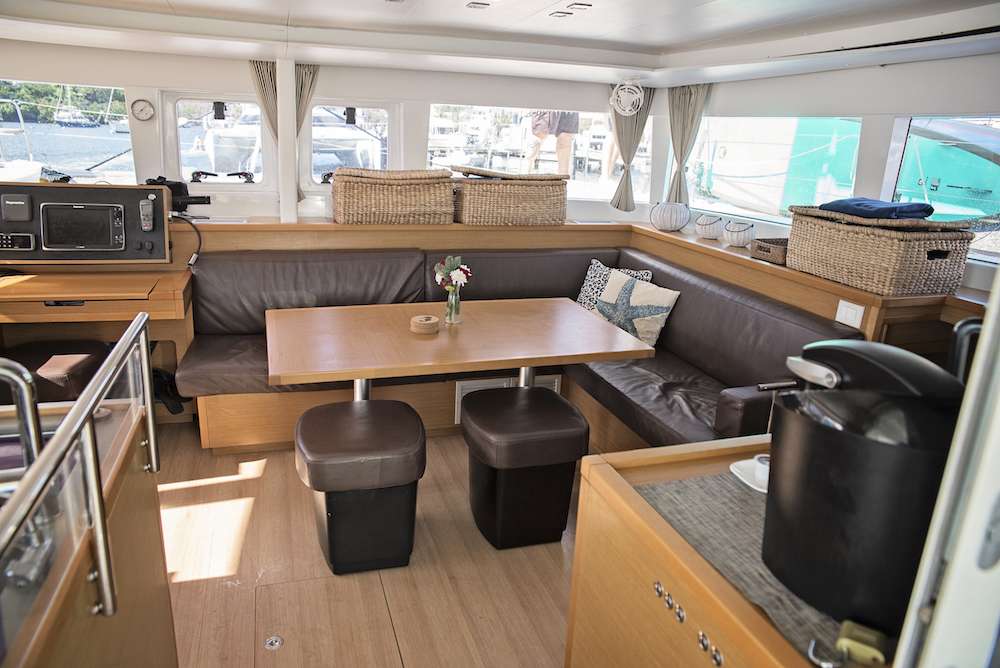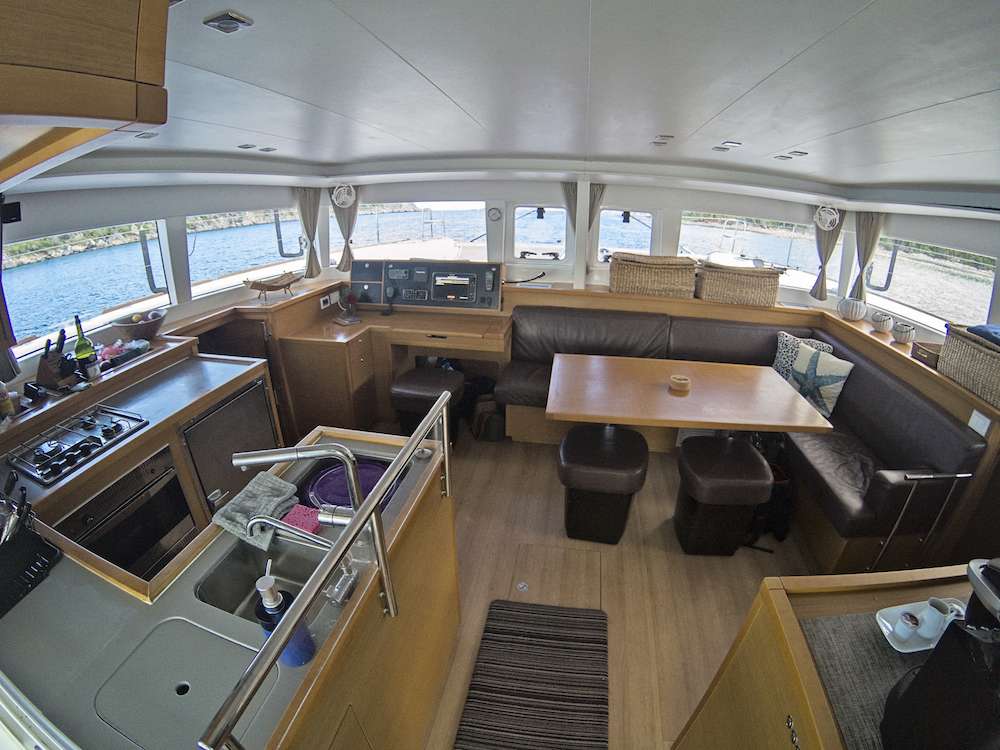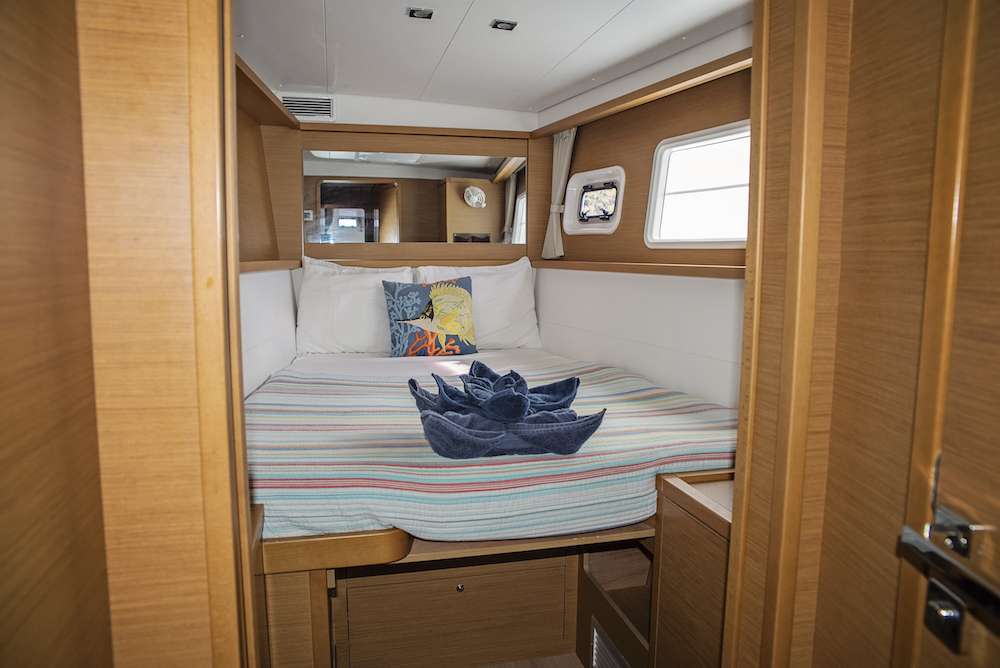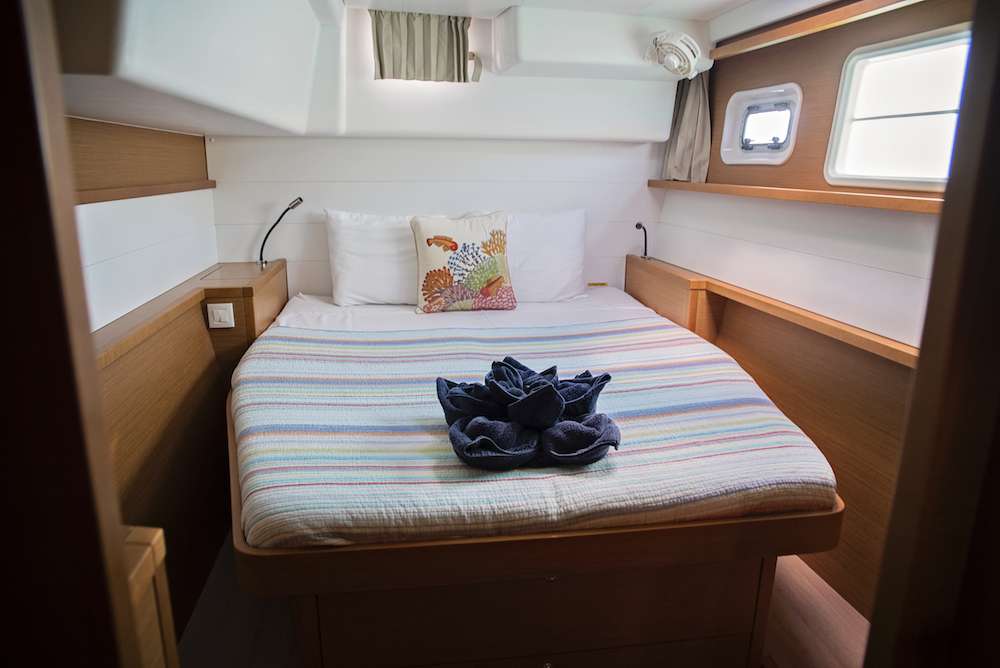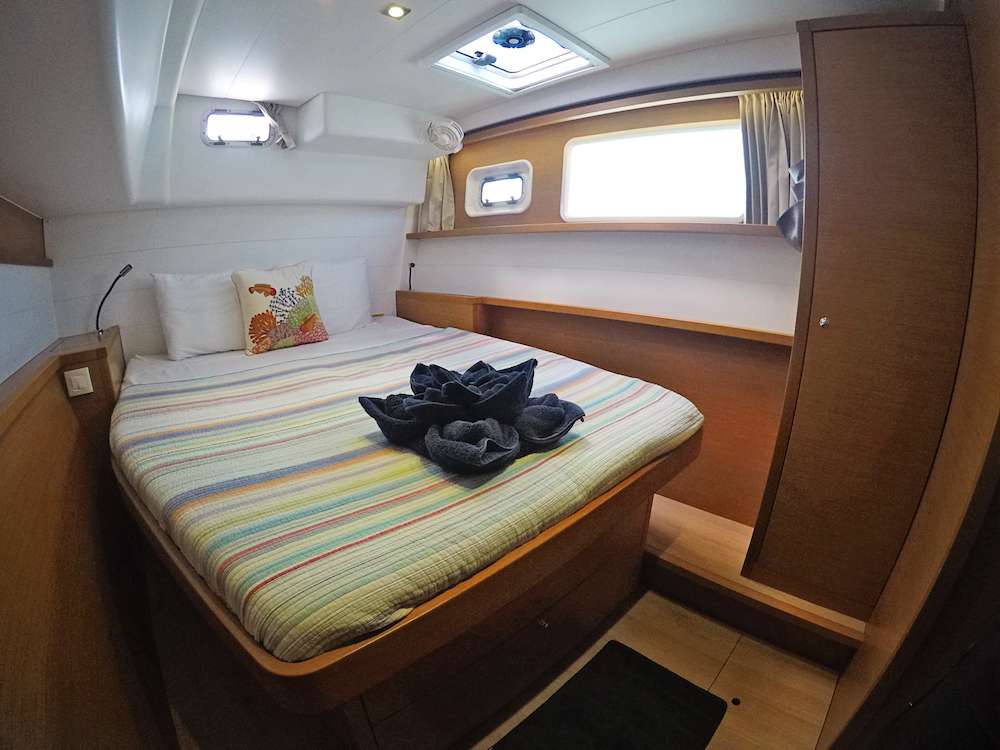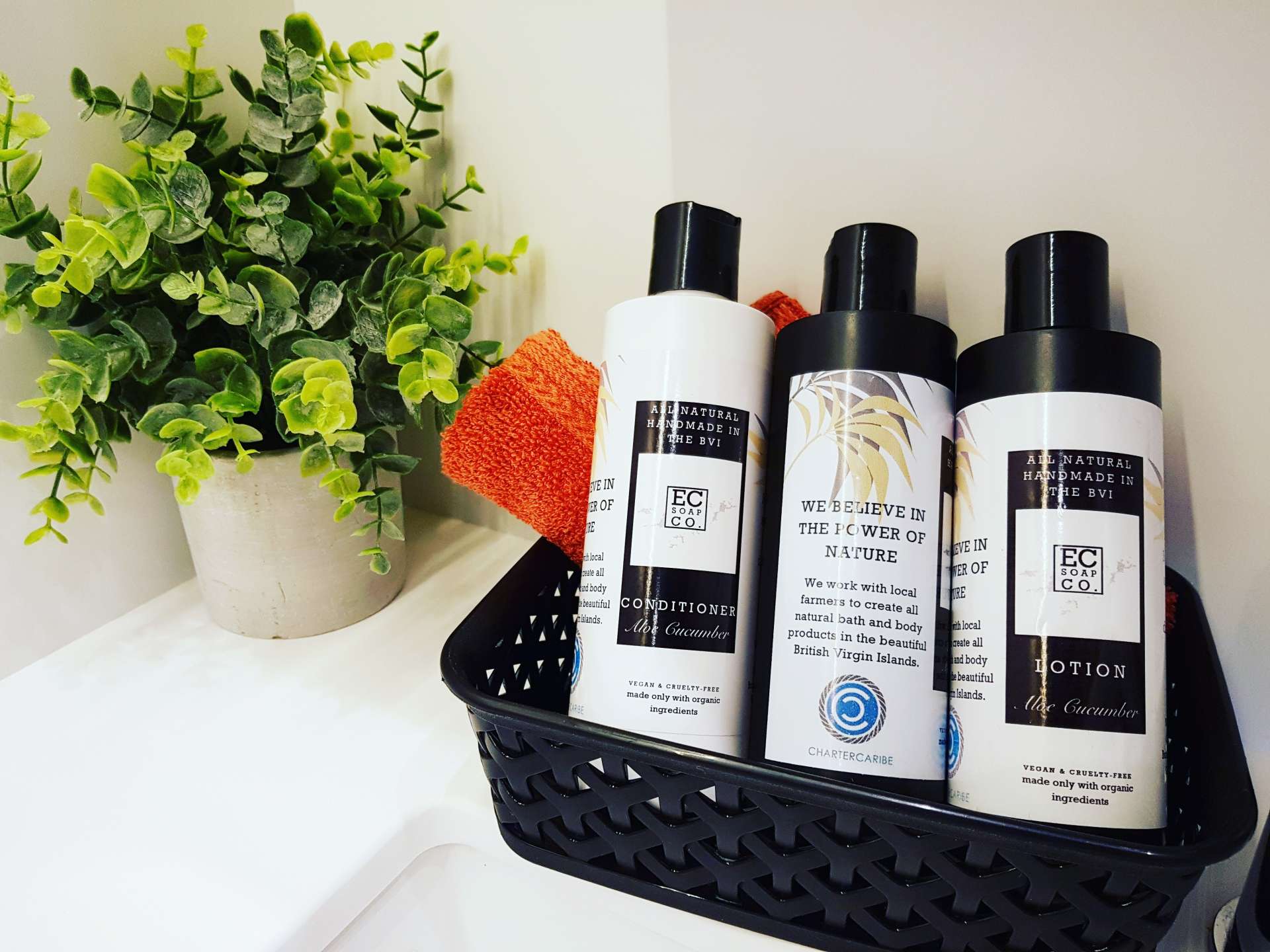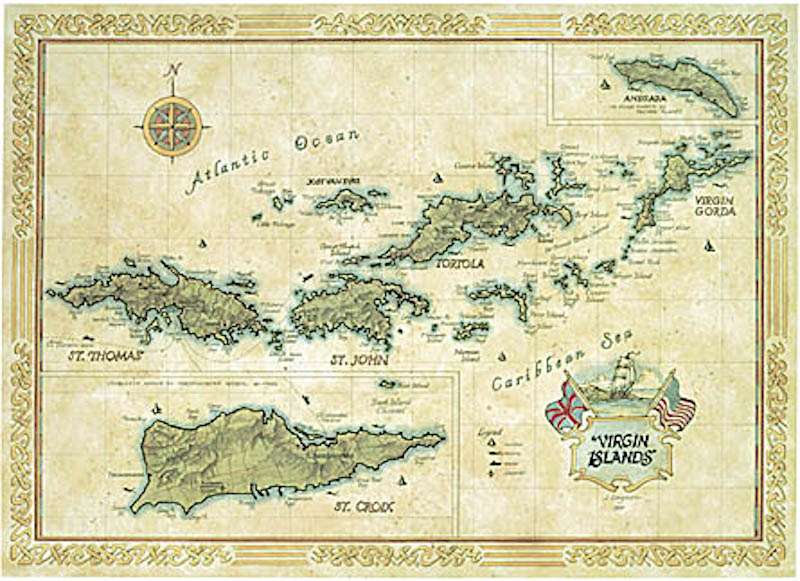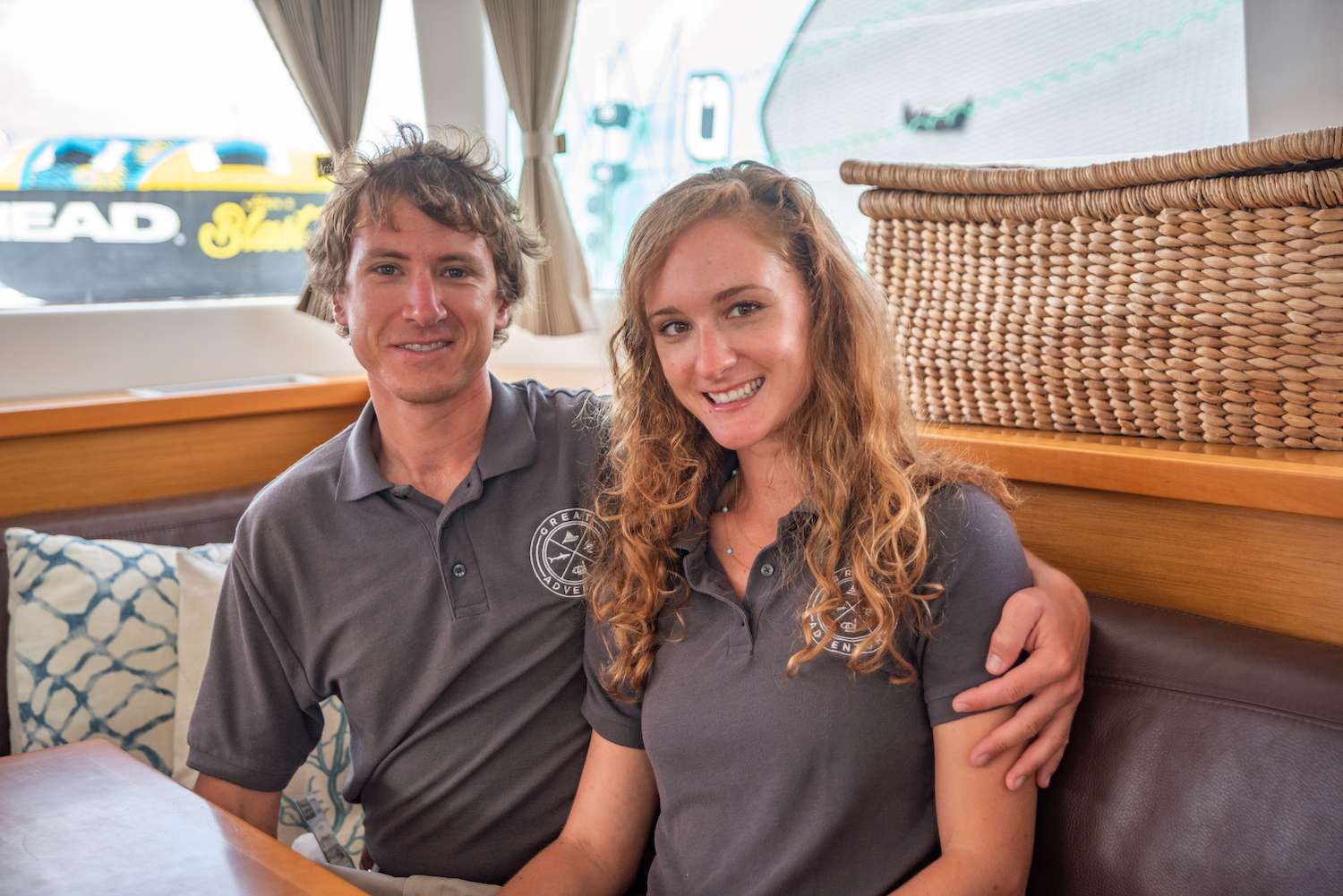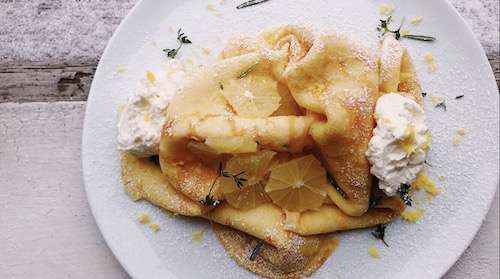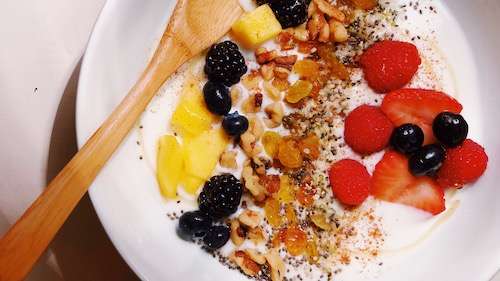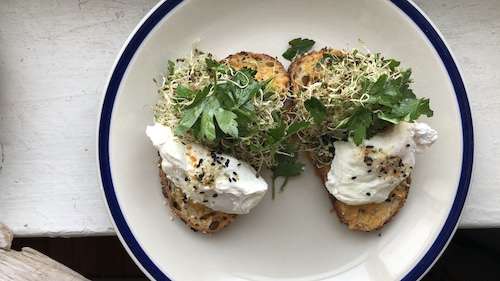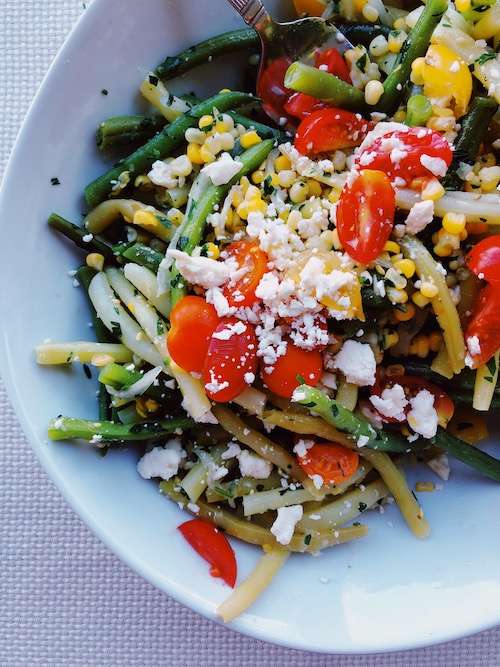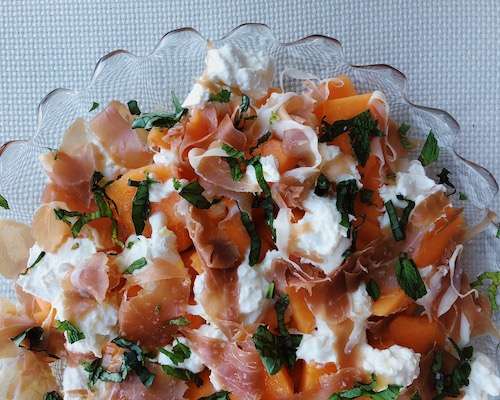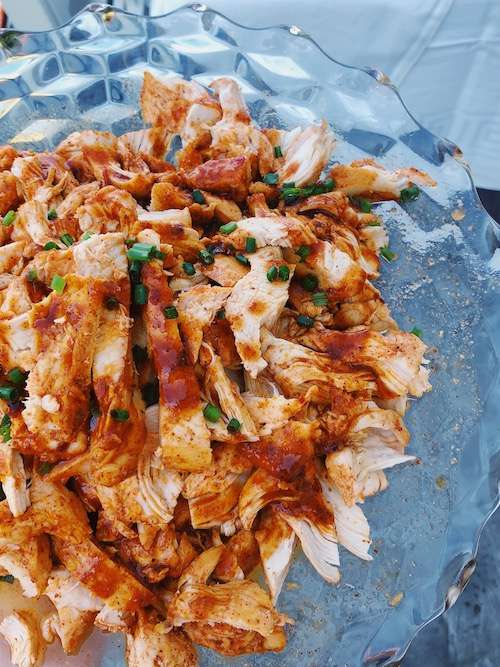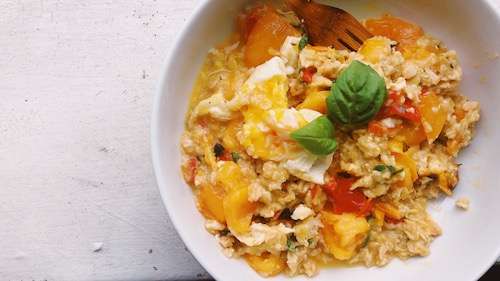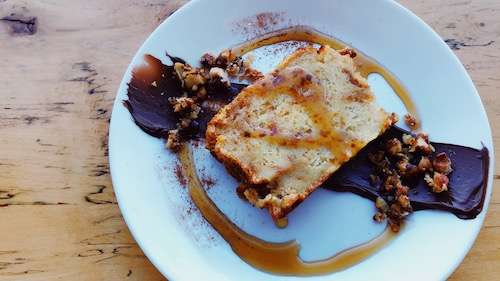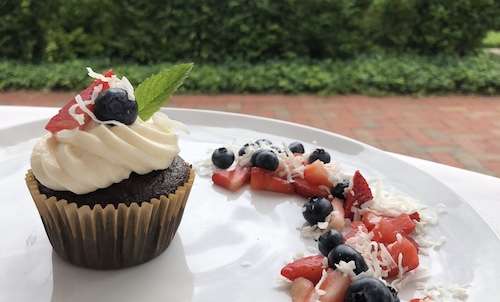 Description:
Welcome to Great Adventure, everyone.  I'm Captain Sean, and this is Liz." An attractive young American couple, Sean says, "I'm going to show you around and tell what you can expect on a charter aboard Great Adventure.  Let's start outside.  Right now we have this beautiful table set for a party of four.  You all are really going to enjoy having dinner out here in the cockpit, watching the sun set, while we're sailing around St. John, St. Croix, and St. Thomas.
Let's take a look around the deck.  Coming up on the fly bridge here, Great Adventure is a Lagoon 450.  So she sails really well, whether its up wind or downwind.  We like both points of sail; she sails well on both.  We do anticipate many St. Croix trips, so that's a good beam reach over there, and then we're going to do a lot of snorkeling or diving.  We've got a set of eight dive tanks aboard, as well as all the gear to go along with it.
This little area on the fly bridge is protected by a soft cover and has plenty of space for all six guests that could be aboard GREAT ADVENTURE, as well as a nice little area to sunbathe while you're out here.  I do have a very good sailing back ground, so I do like to give the helm over to folks and train them up on sailing if they would like to.  If not, we're more than happy to do all the sailing ourselves and have everybody sit back and relax and enjoy some cocktails in the Caribbean.
We can keep going here.  We do have two sails – main sail and a jib.  Both of those power Great Adventure very well.
One new feature we have are some brand new solar panels.  We just got these installed this past week, so we really are excited to get them powered up.  They should let us run the generator a little less during the day and be able to provide some battery power to bridge the gap between morning shutting off the generator and evening turning it back on.
Also we've got some toys on Great Adventure.  We've got a nice little dual kayak here, as well as a couple of paddle boards on the other side.  We also have plenty of space up forward to go ahead and lounge and enjoy the beautiful Caribbean skies and sunsets.
Up forward these trampolines between the hulls provide a great place to lay out and sun bathe if you'd like to lay down on our moveable cushions there.  We just really enjoy a nice little cocktail out here on the bow for evenings or morning.  If you're a morning person who likes to get up with the sunrise, we have some breakfast and coffee ready for you in the morning to bring up here.
We really do enjoy the nature.  I have an environmental science wildlife habitat management back ground, so sailing around St. John and exploring some of the local snorkeling spots as well as diving spots are definitely high on our list.  There are beautiful hikes around St. John.  I can tell you all about the flora and fauna and all the wild life that's on land, or while we're sailing that are flying around us and swimming throughout the sea here.  On our transit up from down island, between Guadeloupe and St. Thomas, we got a pod of killer whales that came and said hello for about thirty minutes.  So we're really excited for that and hope there will be more.
We've got a nice little grill onboard to cook up whatever you would like.  At this point I will hand it over to chef Liz, who does all of the meal prep and help you in the galley and down below.
So we've got my precious little galley here.  It's super nice to have this window so I can take a peep to see how the guests are doing while they're eating their meals.  I can have conversations with them and also to see if they need any refills or need anything.  I just really love the positioning of this galley.
We have our salon here, and I'll take you down to the cabins.  Our master cabin is our starboard aft cabin, and we have plenty of space for storage and luggage for guests.  We have our fridge here.  I can show you the head in the forward cabin; it's a little bit easier with the positioning.
So here's our forward cabin.  It's super comfortable, as we have foam mattresses.  So they are super comfortable beds to sleep on.
We have our head here, so if you would like to swing around here to see it.  We do have a water maker aboard, so showers are plentiful and we have very hot water, which is really nice after coming in from swimming.  We are super comfortable with our head space.
I'll take you over to the port aft cabin, our third guest stateroom.  We have everything, and they're set up with new comforters, new linen, and we'll be getting some new pillows in for this season.  That will be a pop of color for our guests.
Thank you for visiting the cabins with me, and I hope we'll be able to take you sailing.
Based in St.Thomas, GREAT ADVENTURE charters year round for:
$14,500 weekly all inclusive for two guests
$15,250 for three
$16,000 for four
$16,750 for five
$17,500 for six
Rates include food, fuel, bar and dockage – everything except gratuity from St. Thomas.  Christmas and New Years are sold at a premium.
HOLIDAYS:
2021
Christmas Flat Rate $20,000 St Thomas pick up and drop off. 7 night minimum. Charter must end on or before 12/26/2020
New Years Flat Rate $21,000 St Thomas pick up. 7 night minimum. Charter must start no earlier than 12/27/2020
Crew-Guided Video Tour of Yacht
GREAT ADVENTURE E-Brochure, Crew Profile, Sample Menu, Guest Comments, Rates & Bookings
Information believed correct but Nicholsons cannot be responsible for content.