High Rate: $ 18,000 weekly All Inclusive
Low Rate: $ 15,000 weekly All Inclusive
Cabin Configuration:
3 equal, Queen guest cabins, each with private bathroom and shower, AC, and electric heads, plus crew quarters. Nobody need sleep in the saloon.
Specifications:
Length:
Builder:
Built/Refit:
Beam:
Draft:
Regions Available:
Locations It Travels:





Special Features:
46'
Lagoon
2020
25'
5'
St. Thomas




2020 Model
Equal Cabins
Fully Air conditioned
Spacious salon
Aft Cockpit
Forward Cockpit
Flybridge for lounging options
Water Toys
13' Highfield inflatable tender with 20 hp outboard
tube
two stand up paddle boards
underwater still camera
scurfer
fishing gear
trolling and spinning fishing gear
one kayak
two fishing rods
eight sets of snorkel gear
rendez-vous diving only
USB sockets in saloon and all the guest cabins
full air conditioning
iPod/device hookups
salon stereo
onboard Wi-Fi
water maker
deck shower
Have a Question About This Yacht?
Fill out the form below and we will get back to you quickly!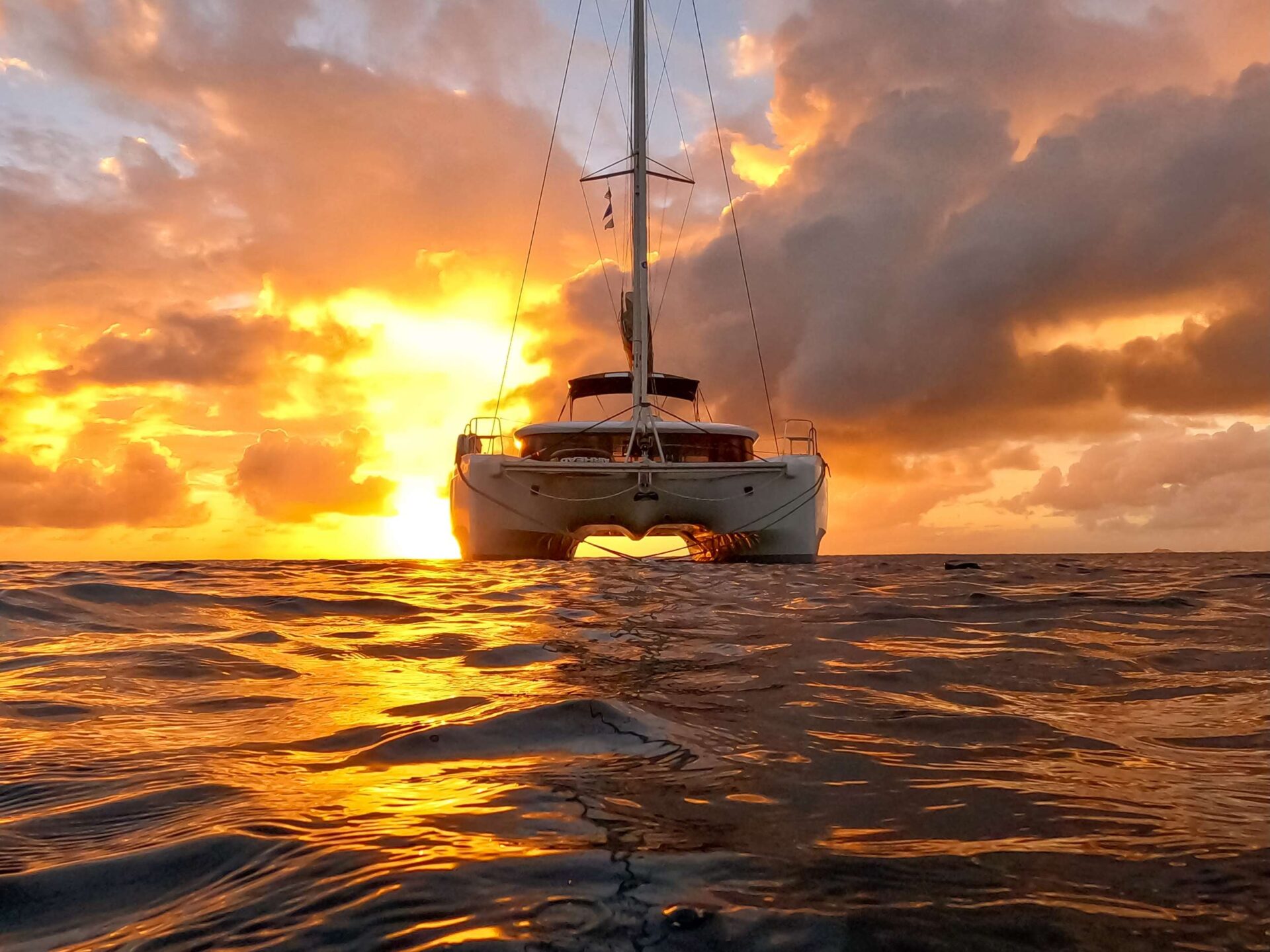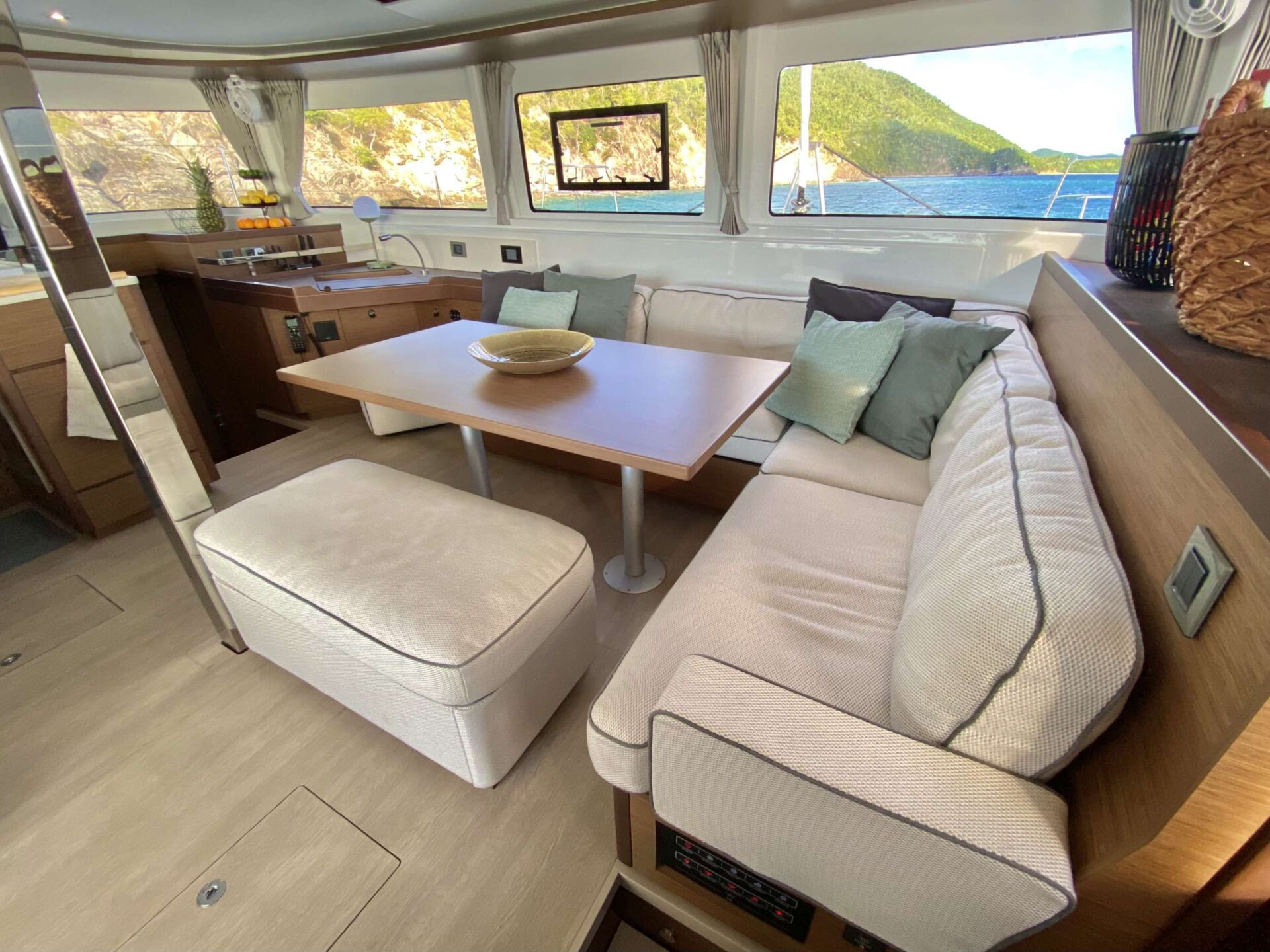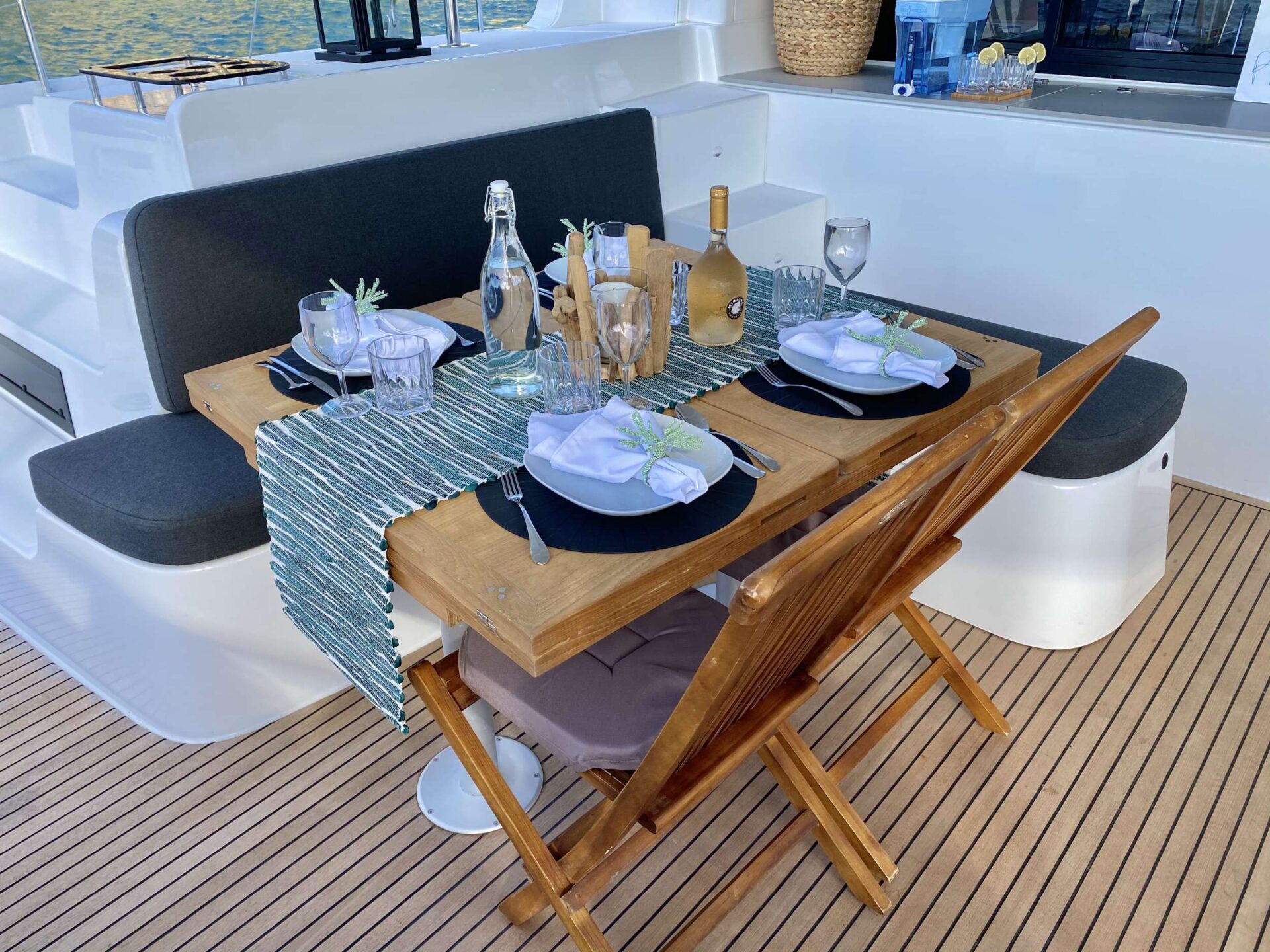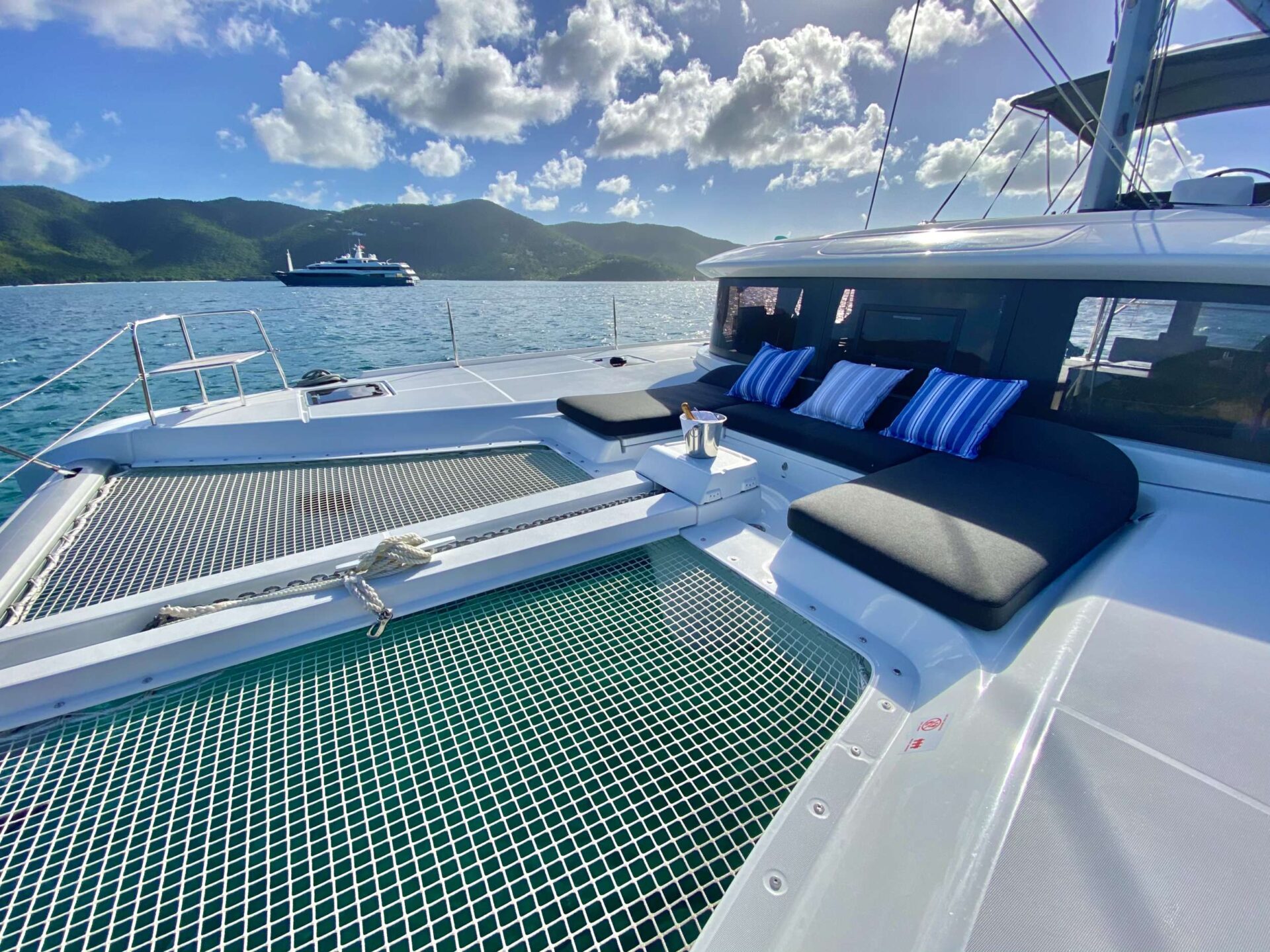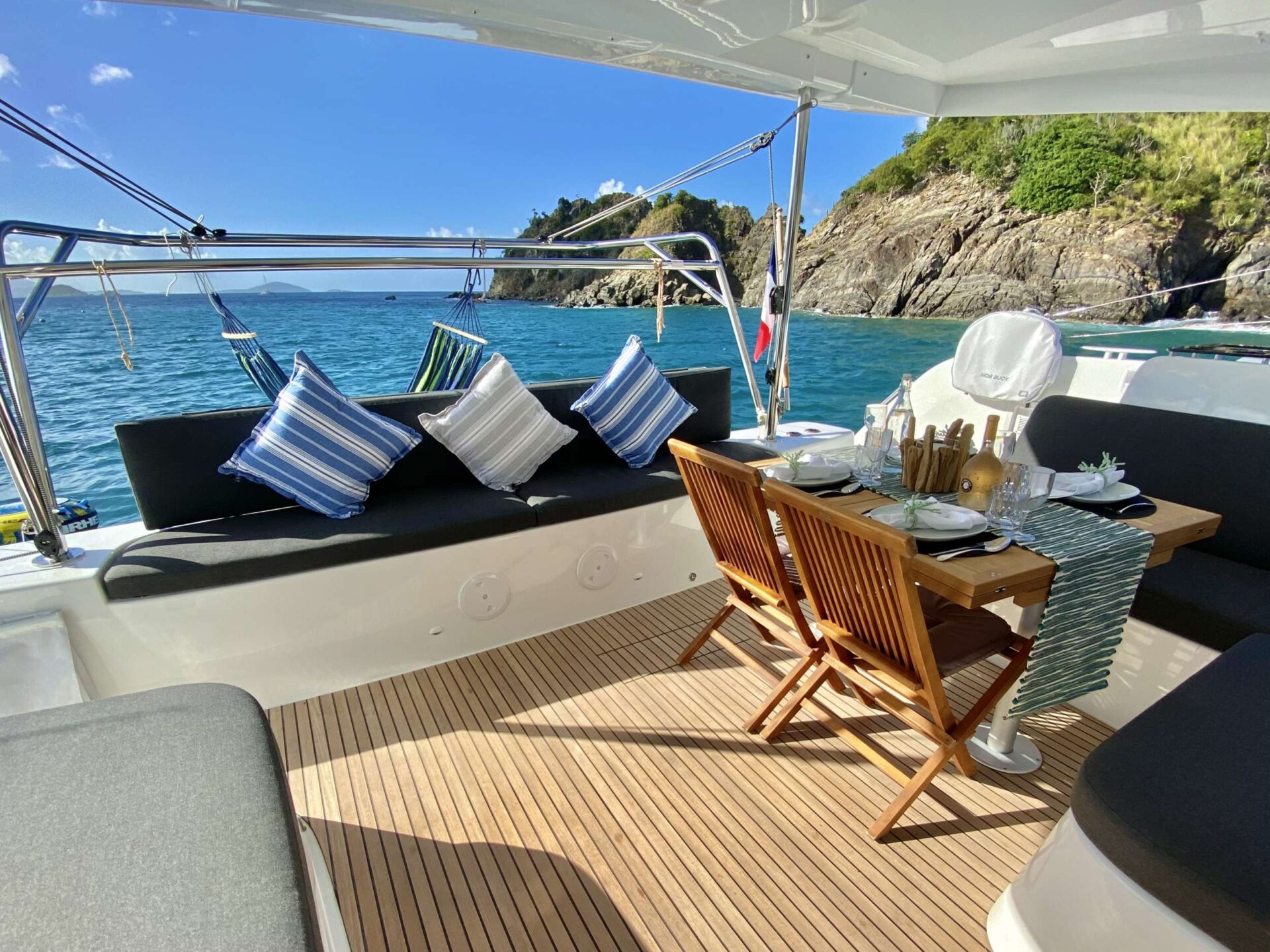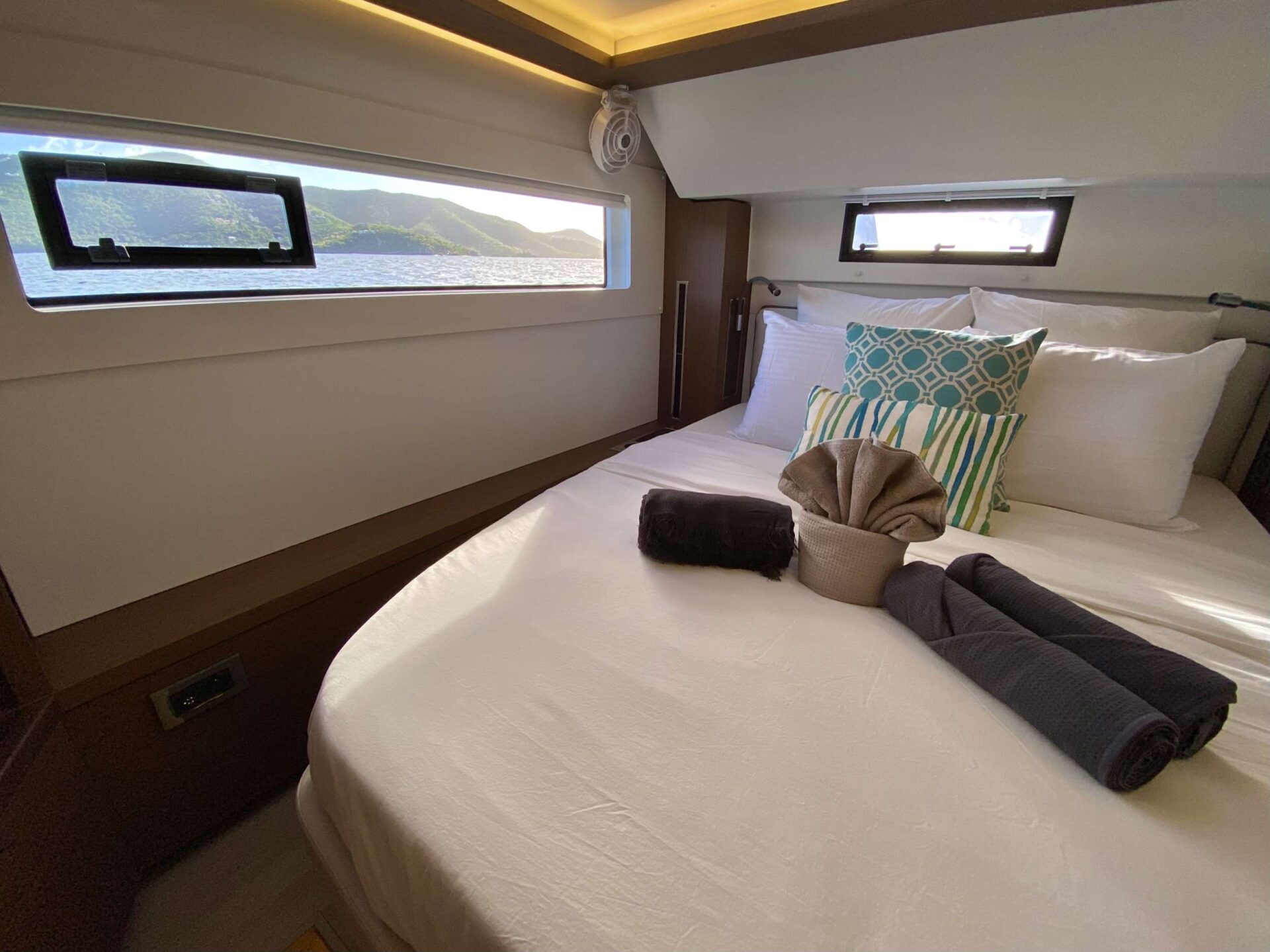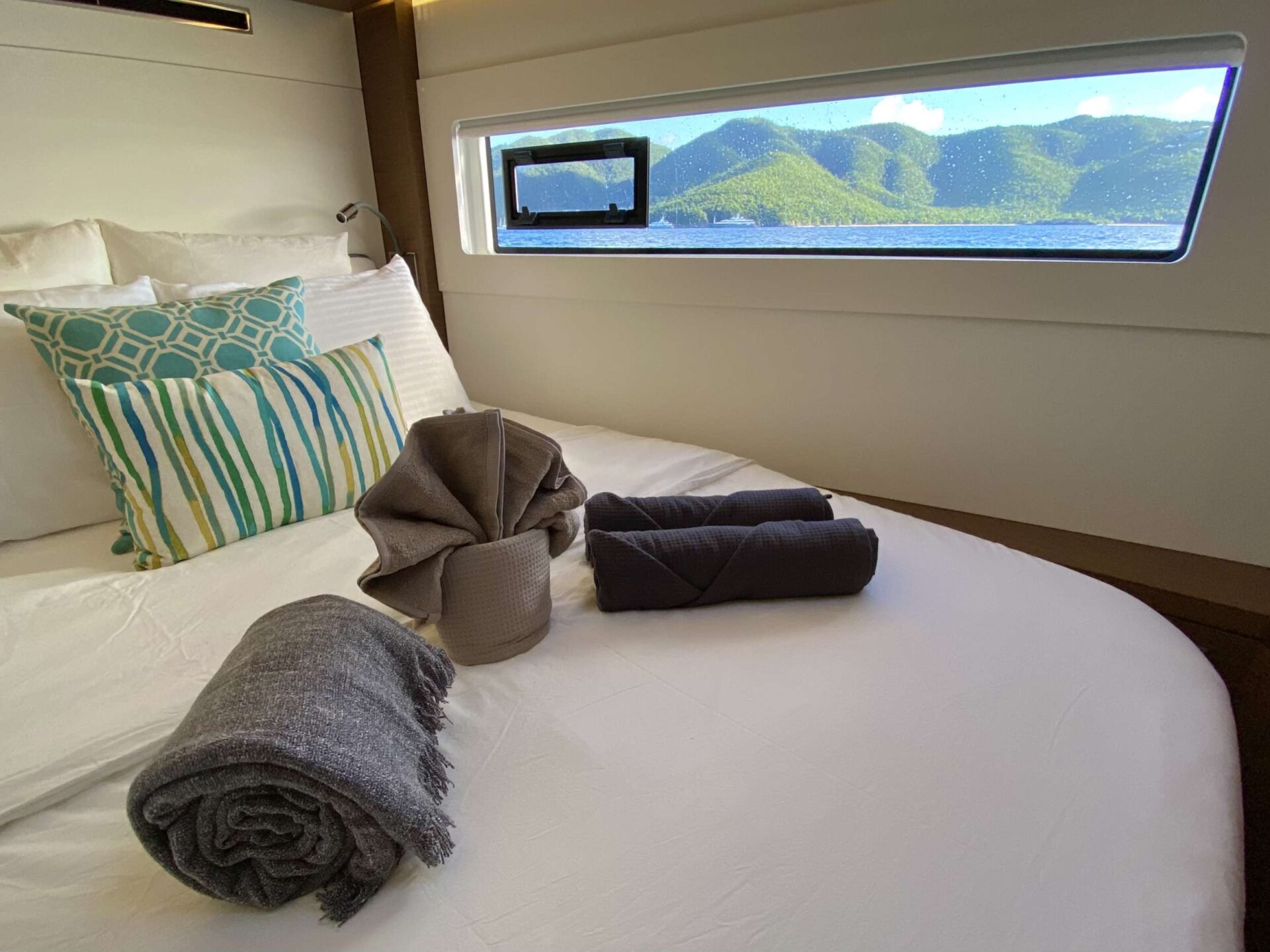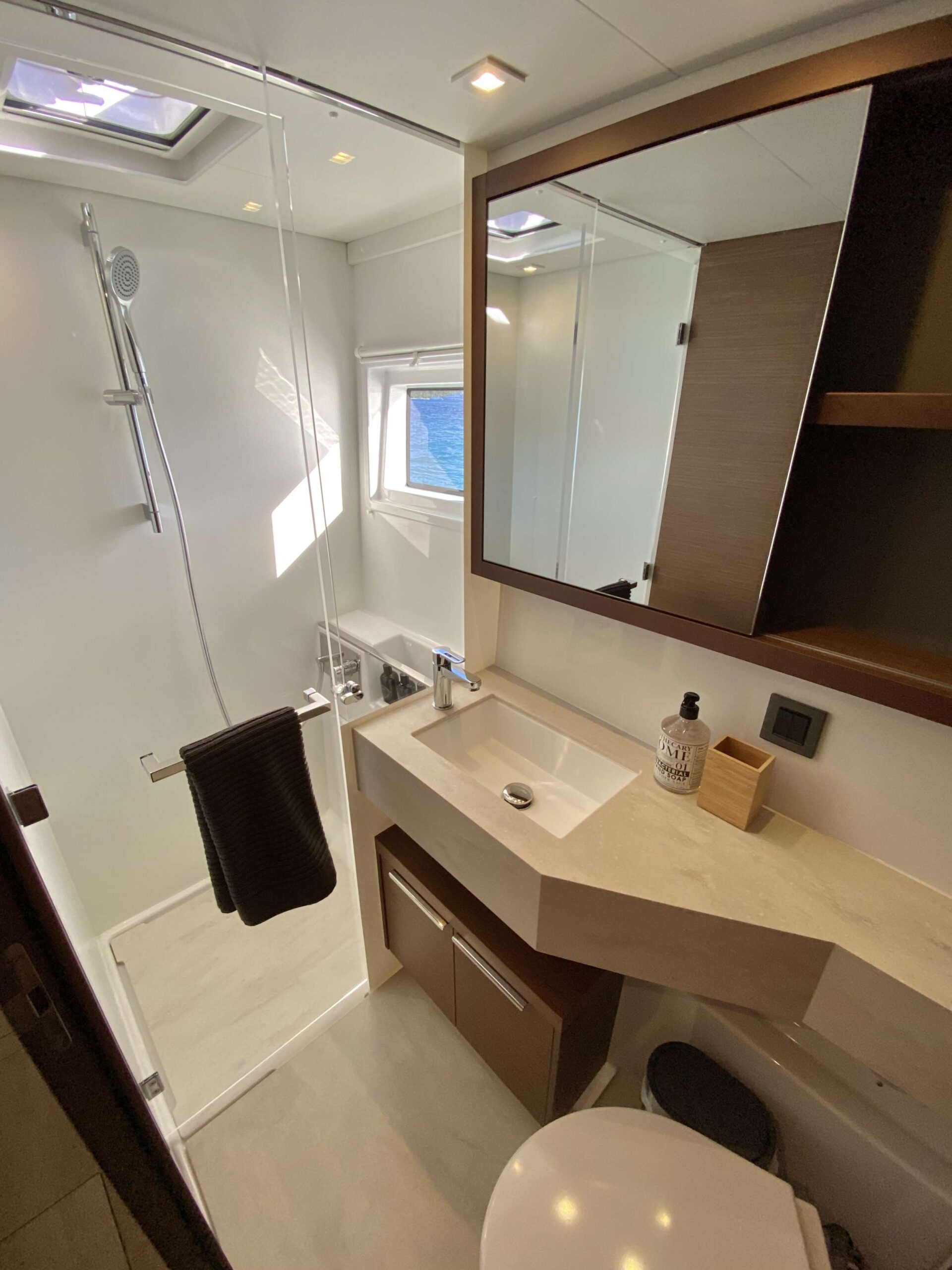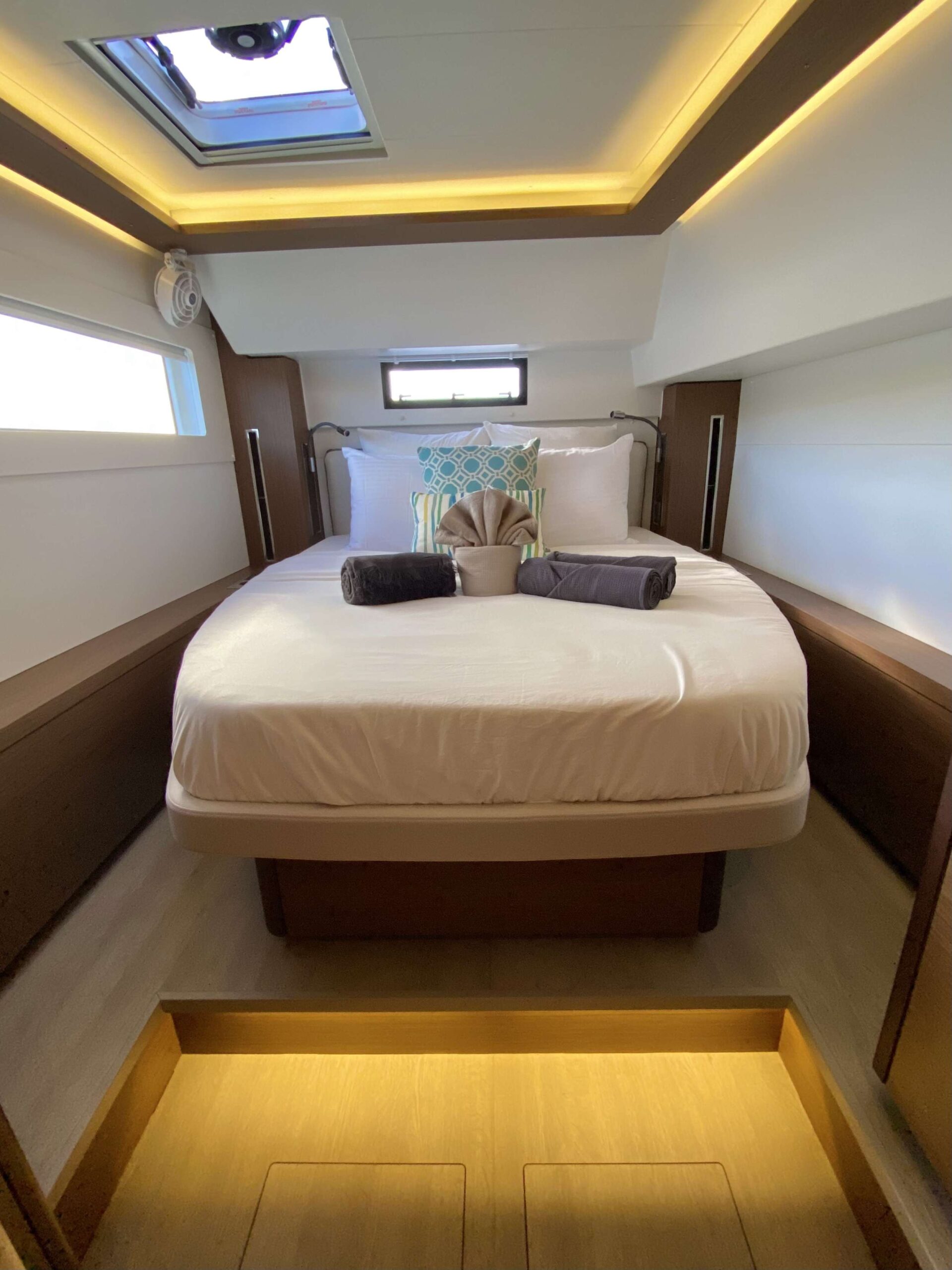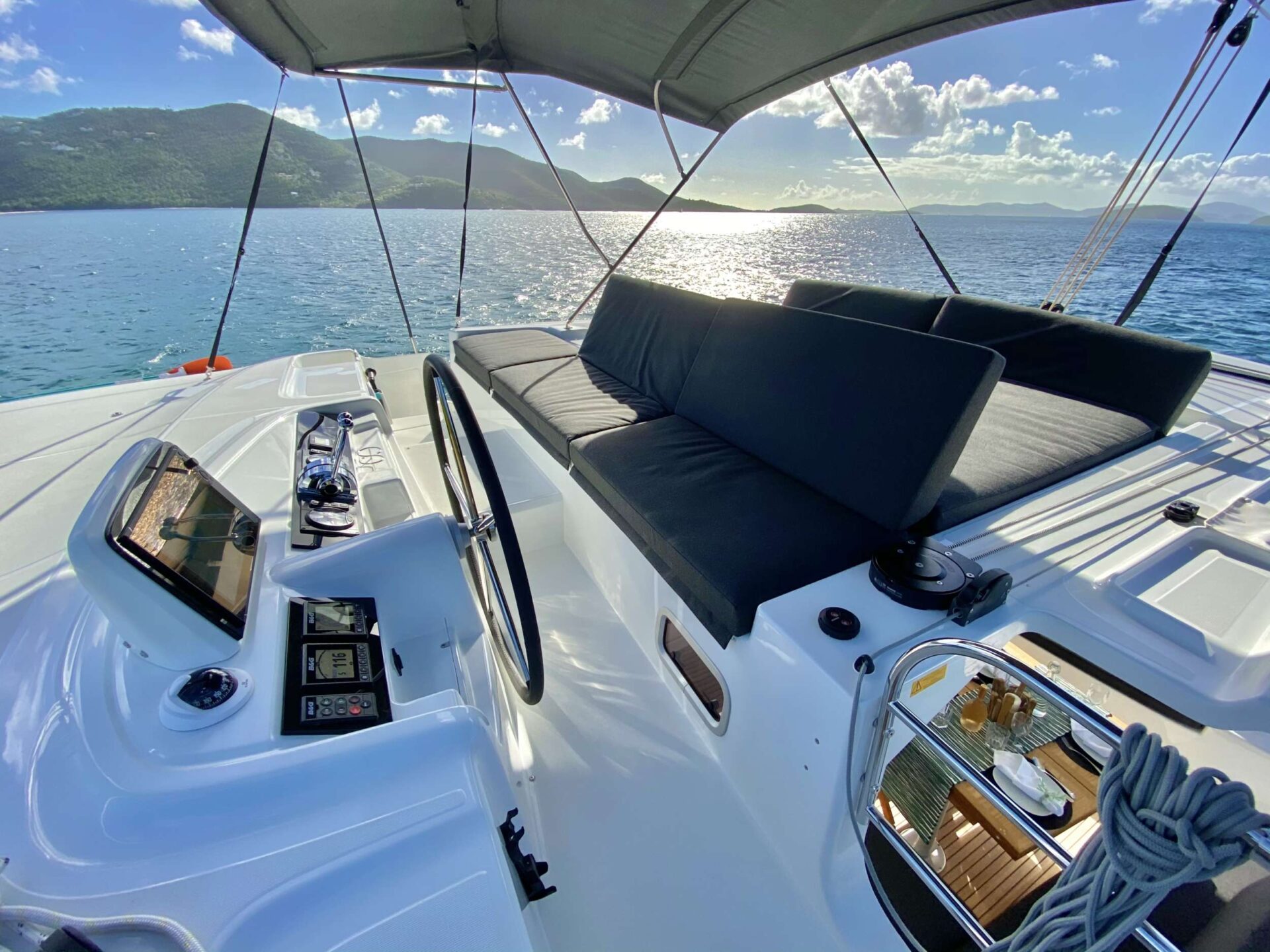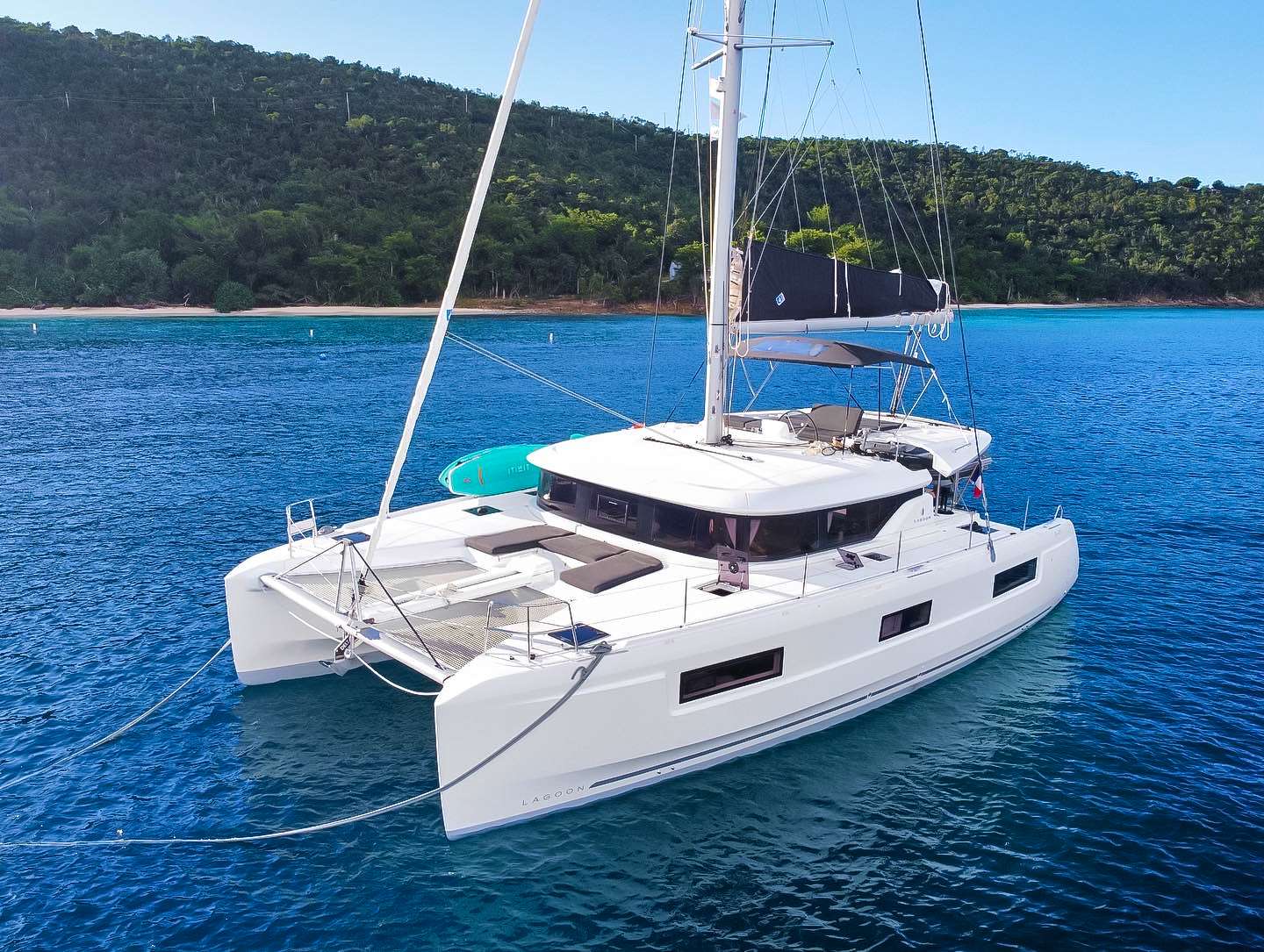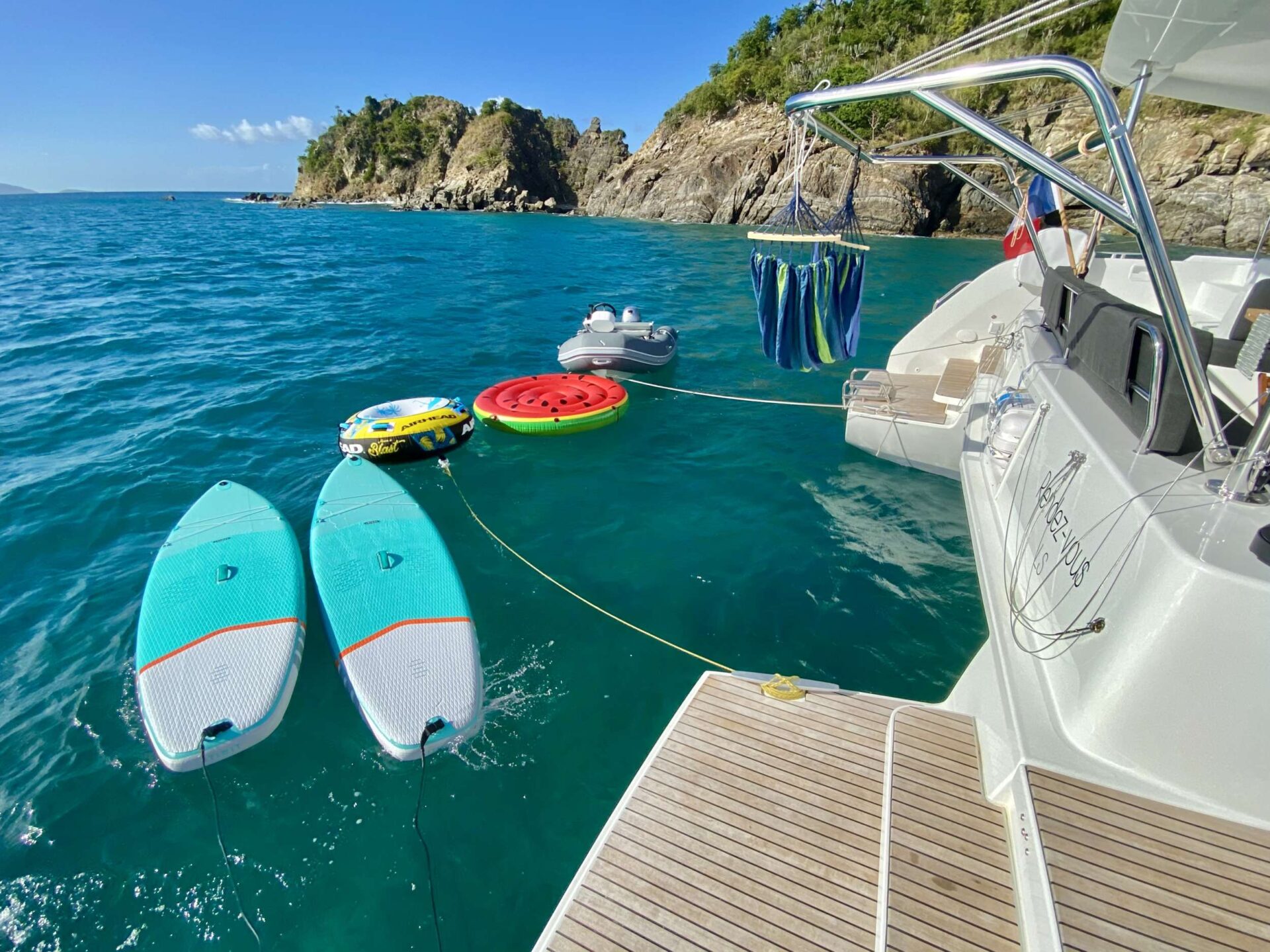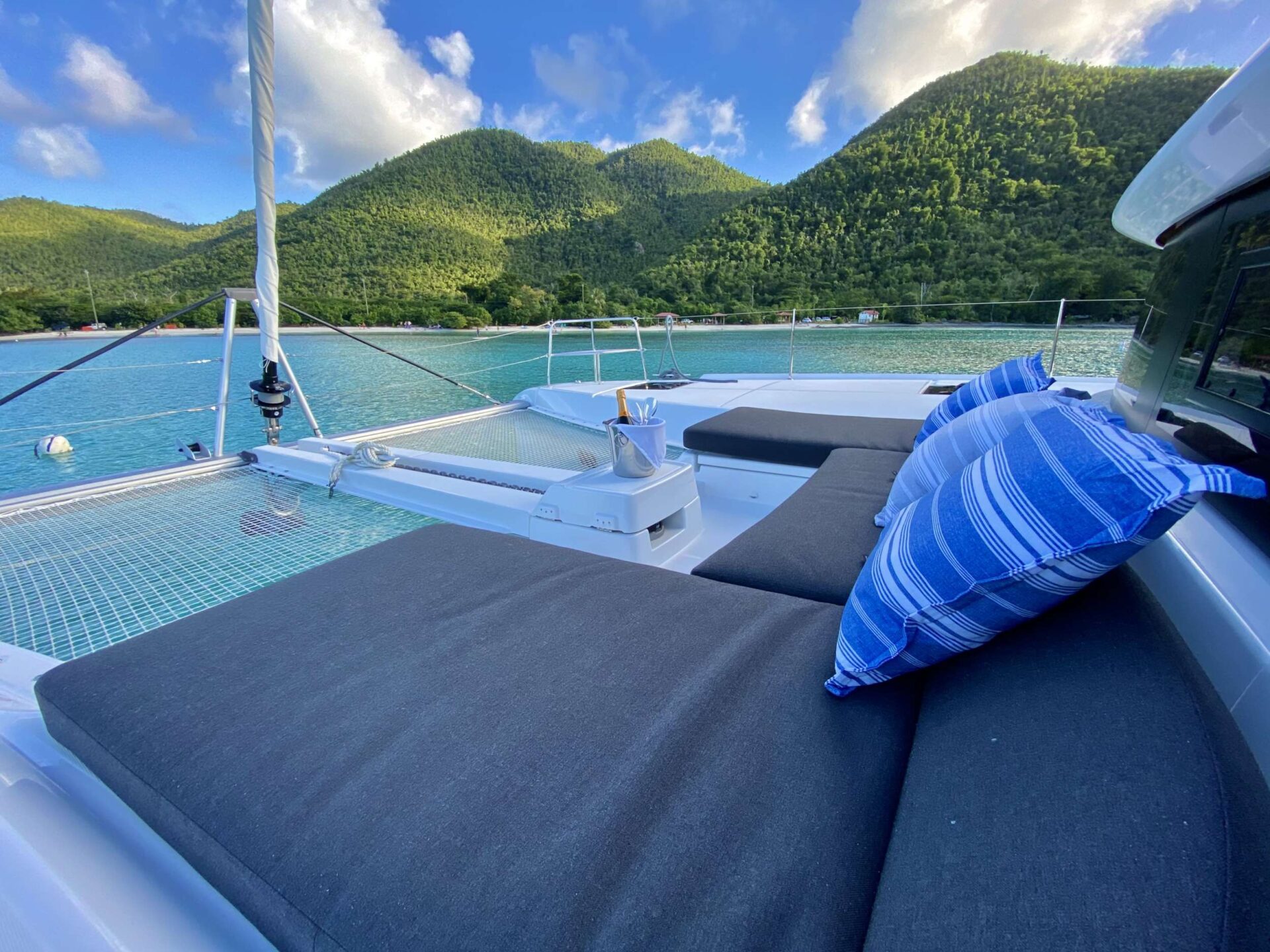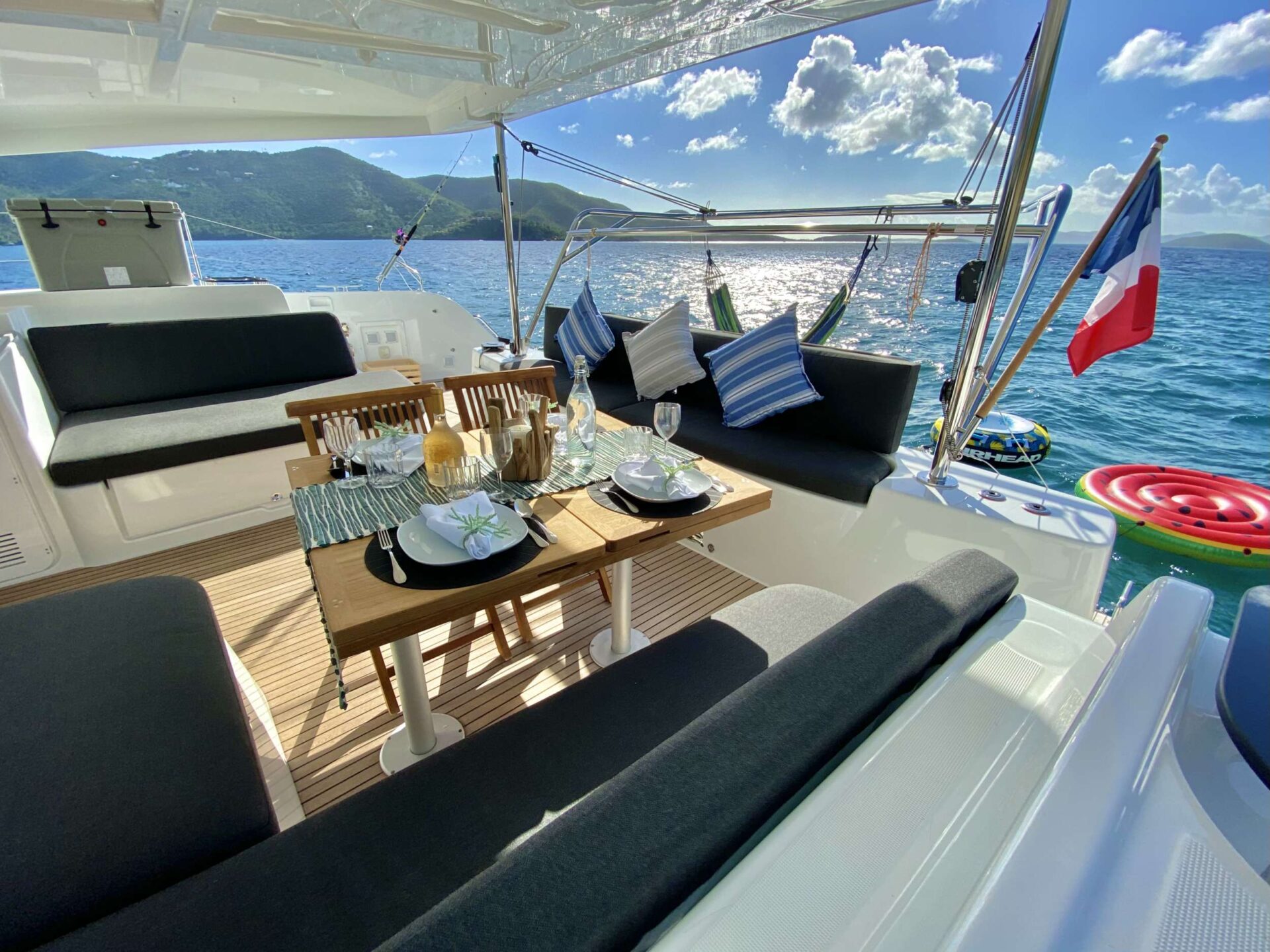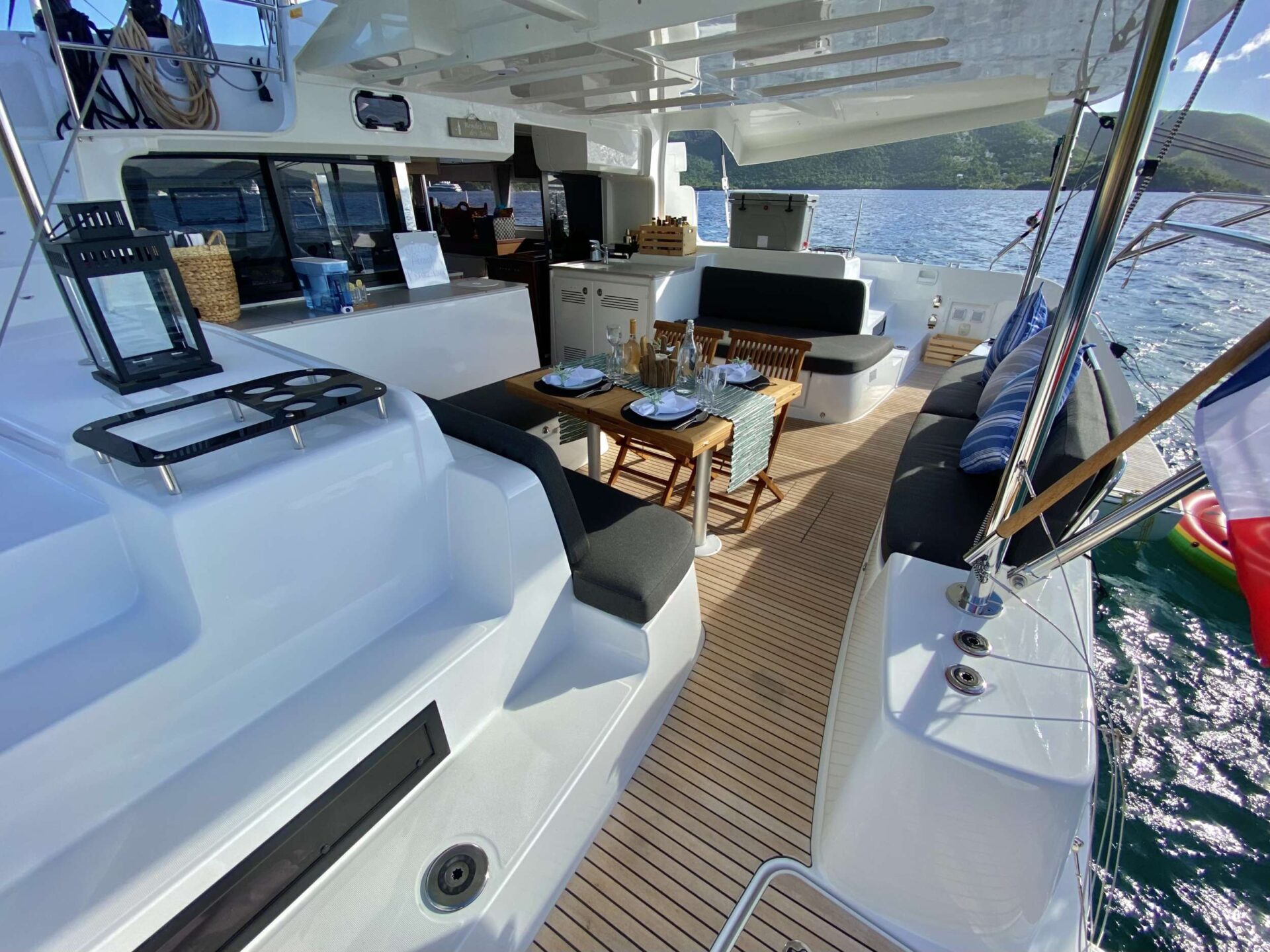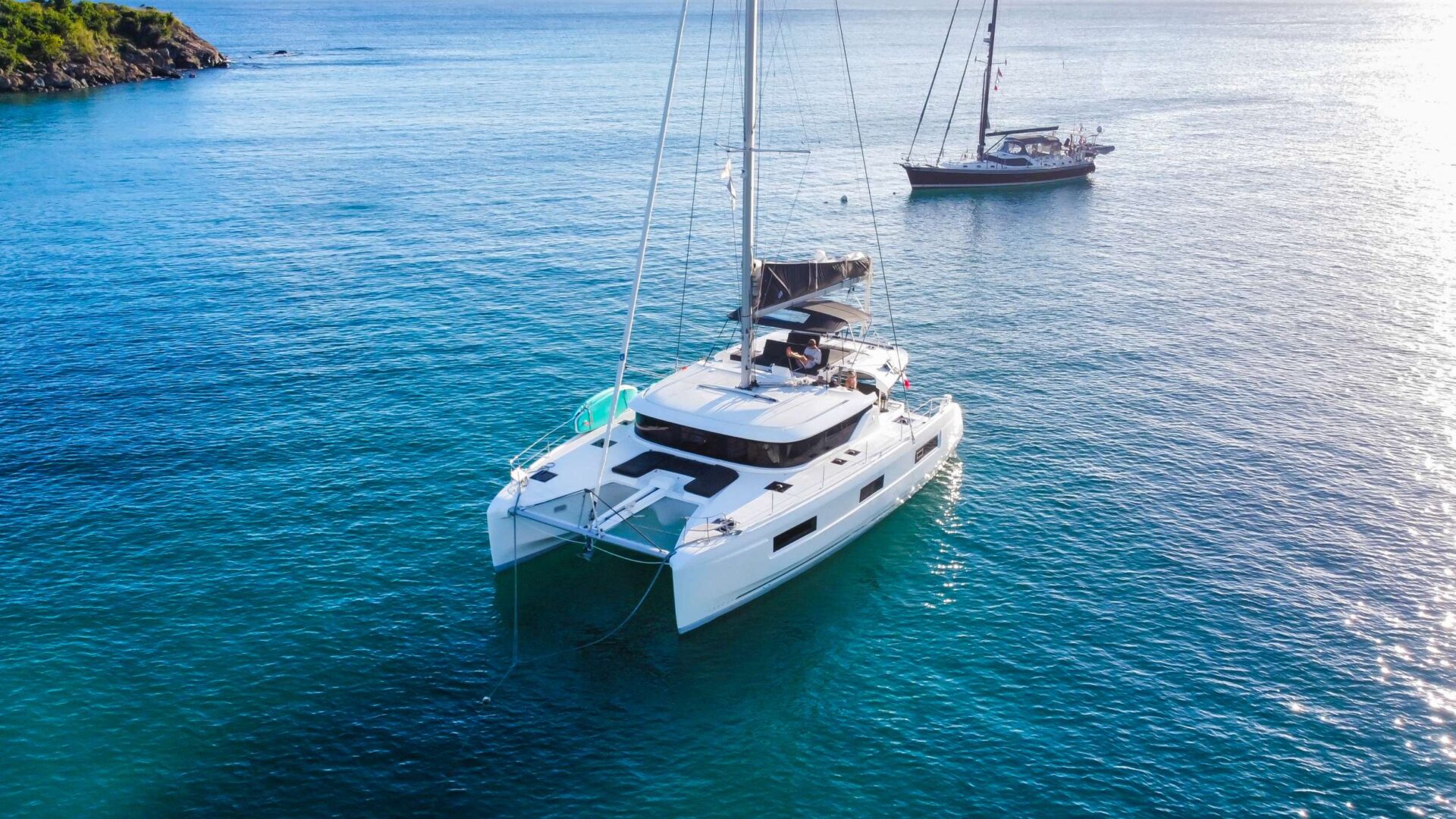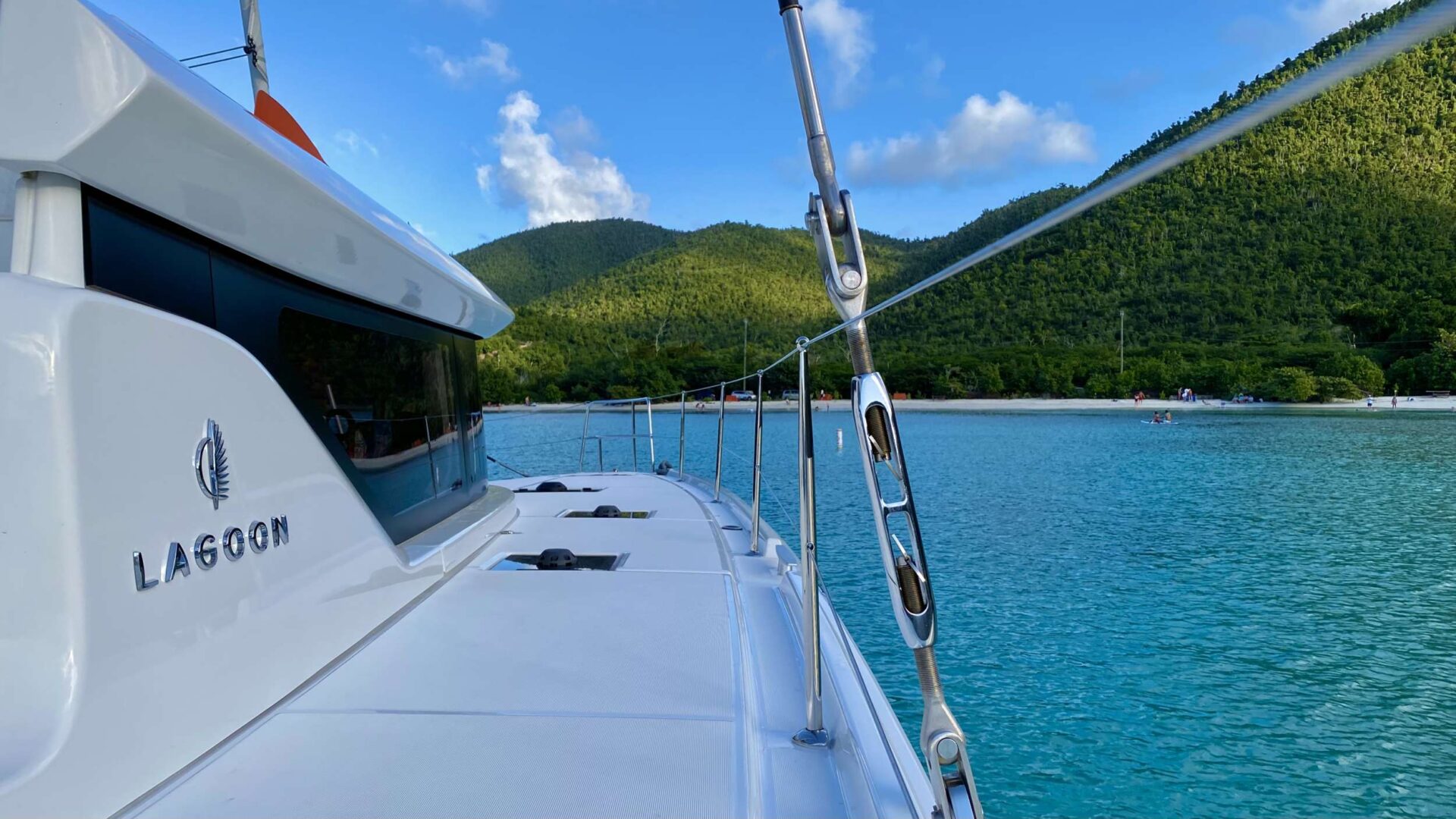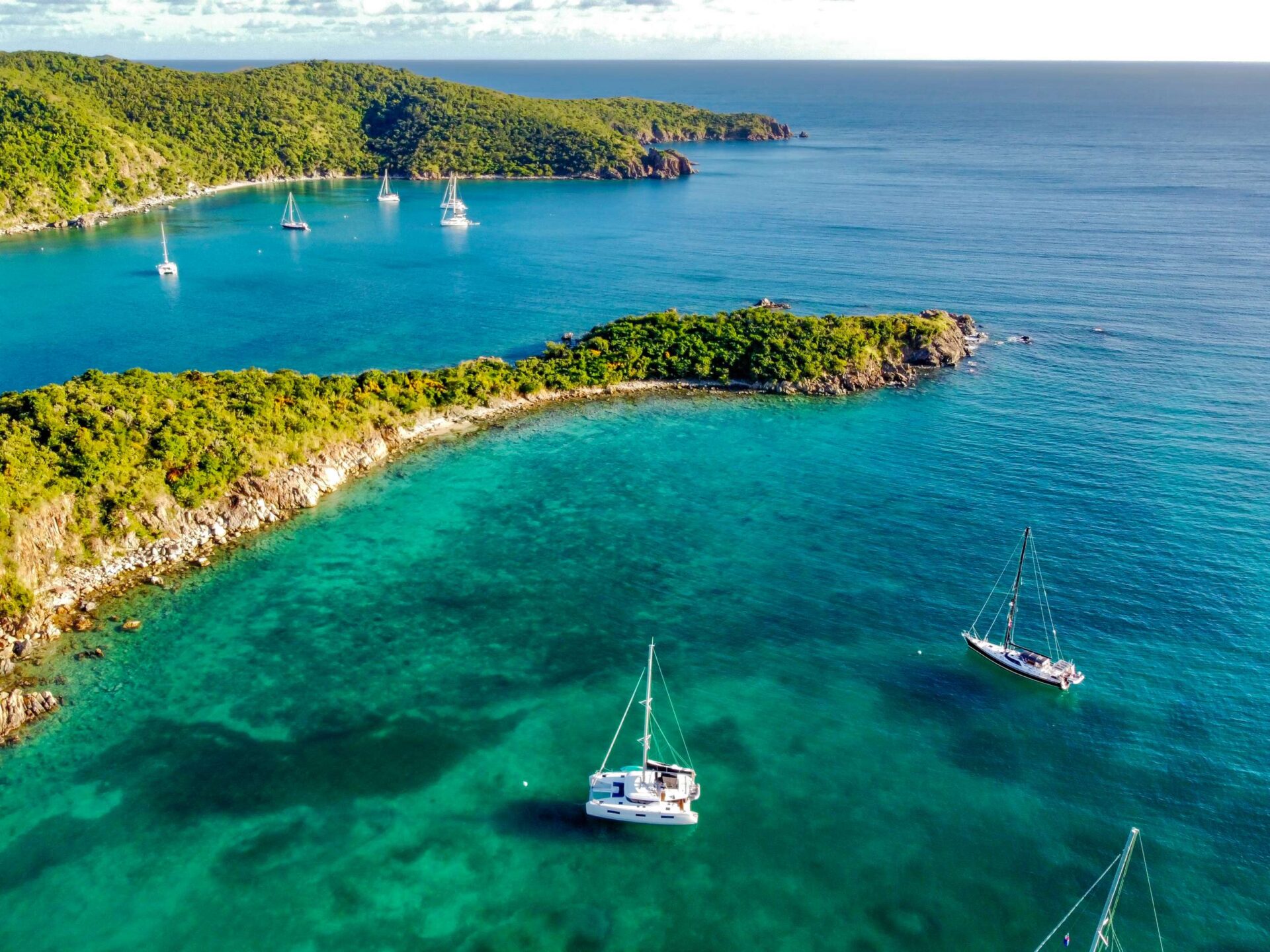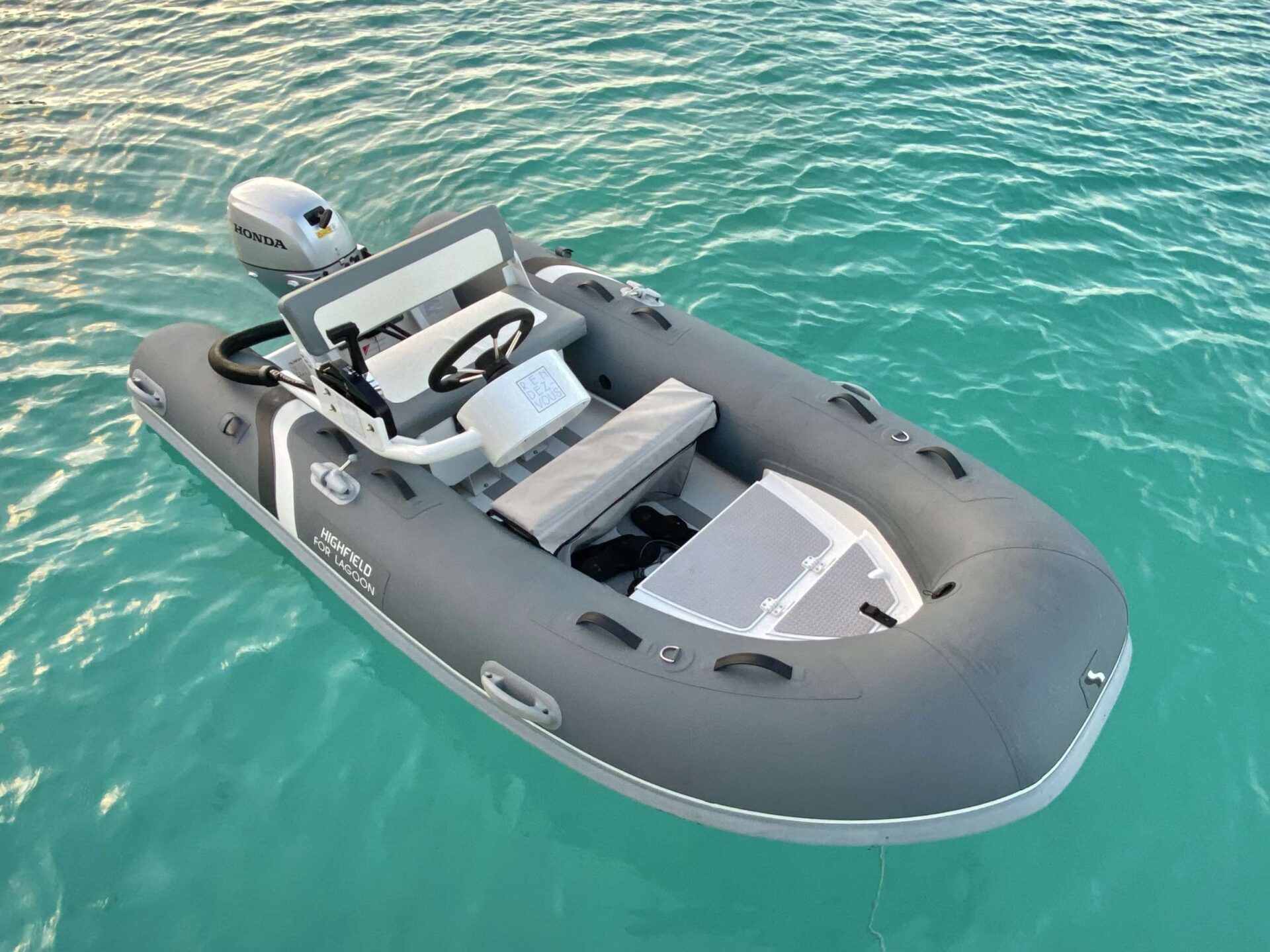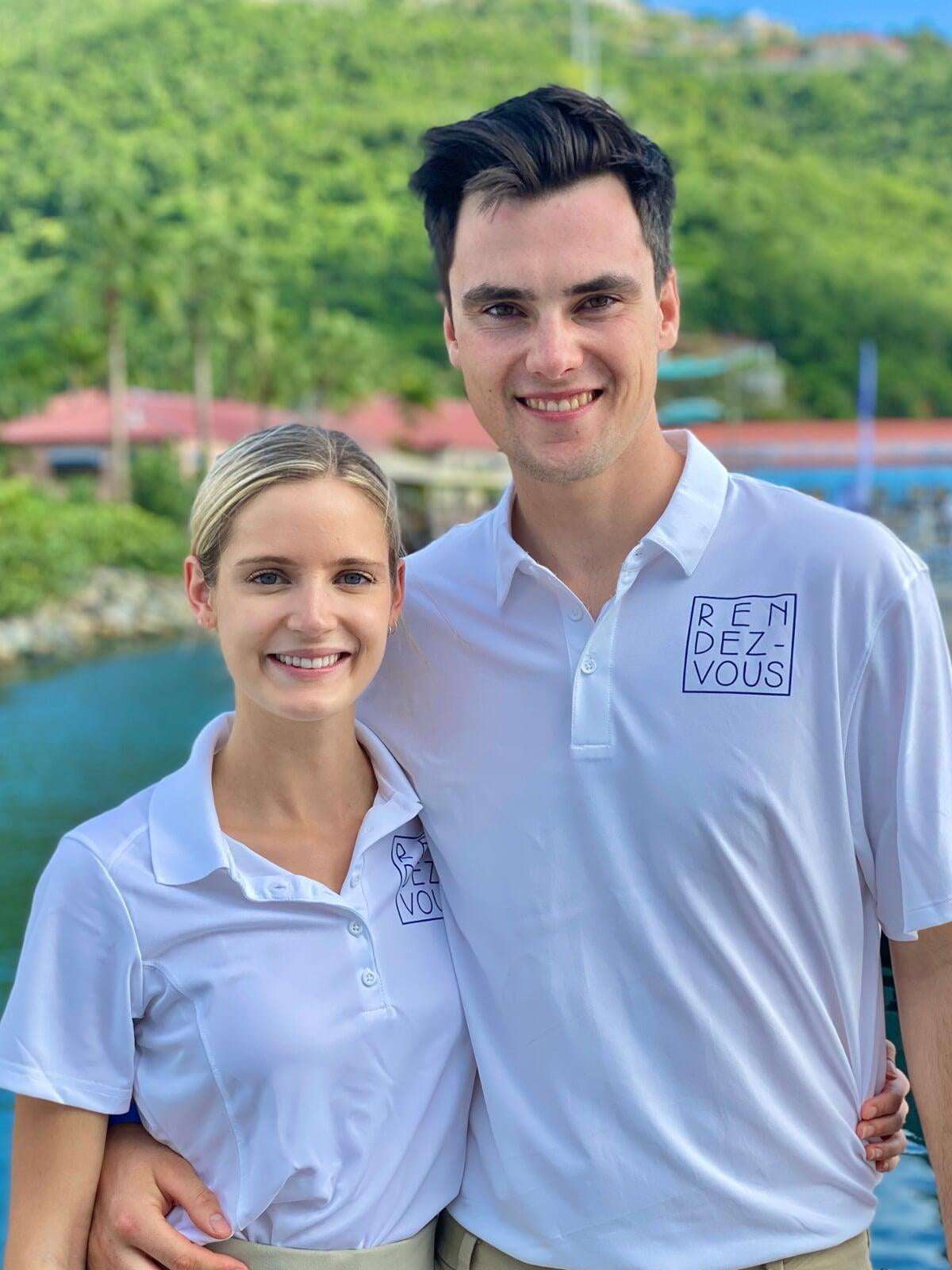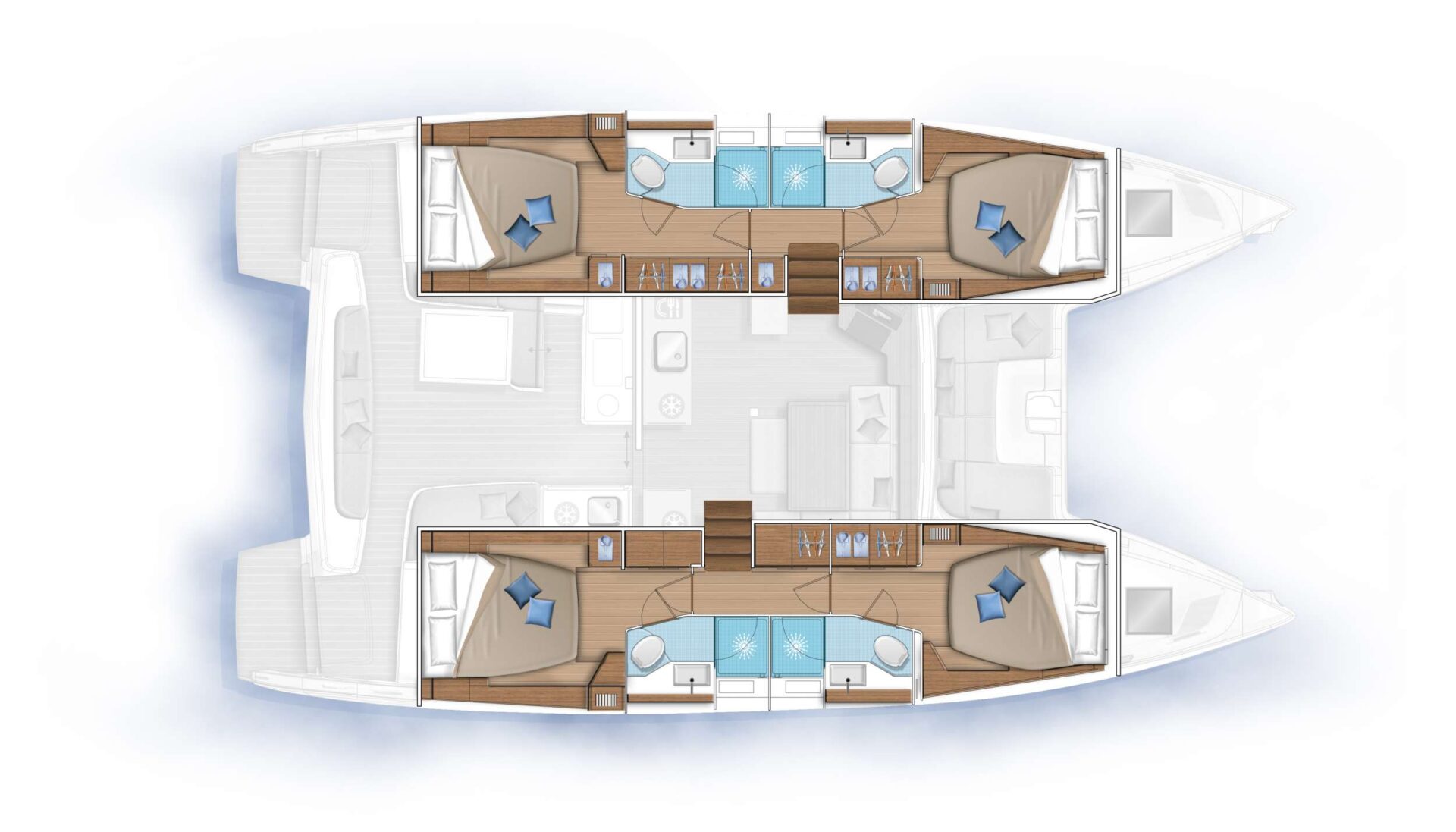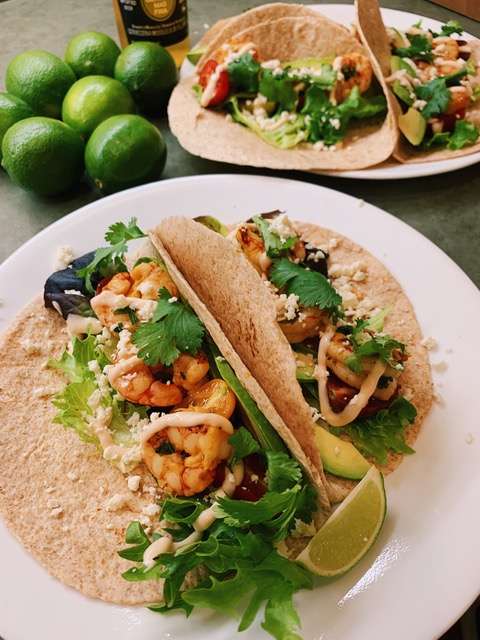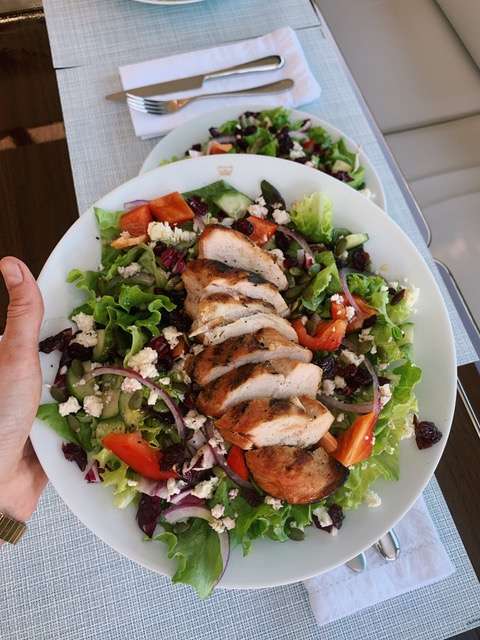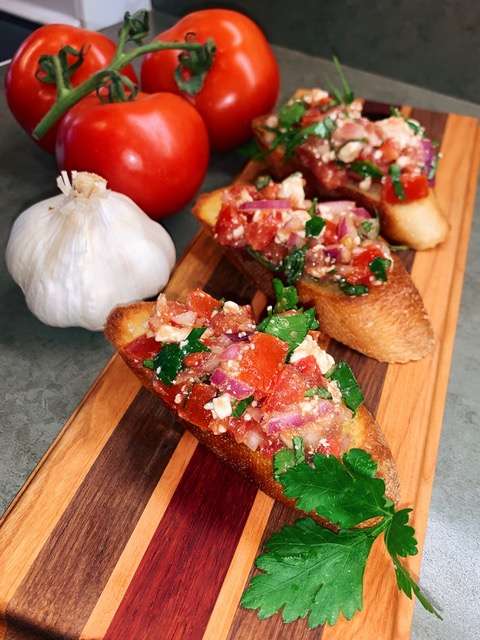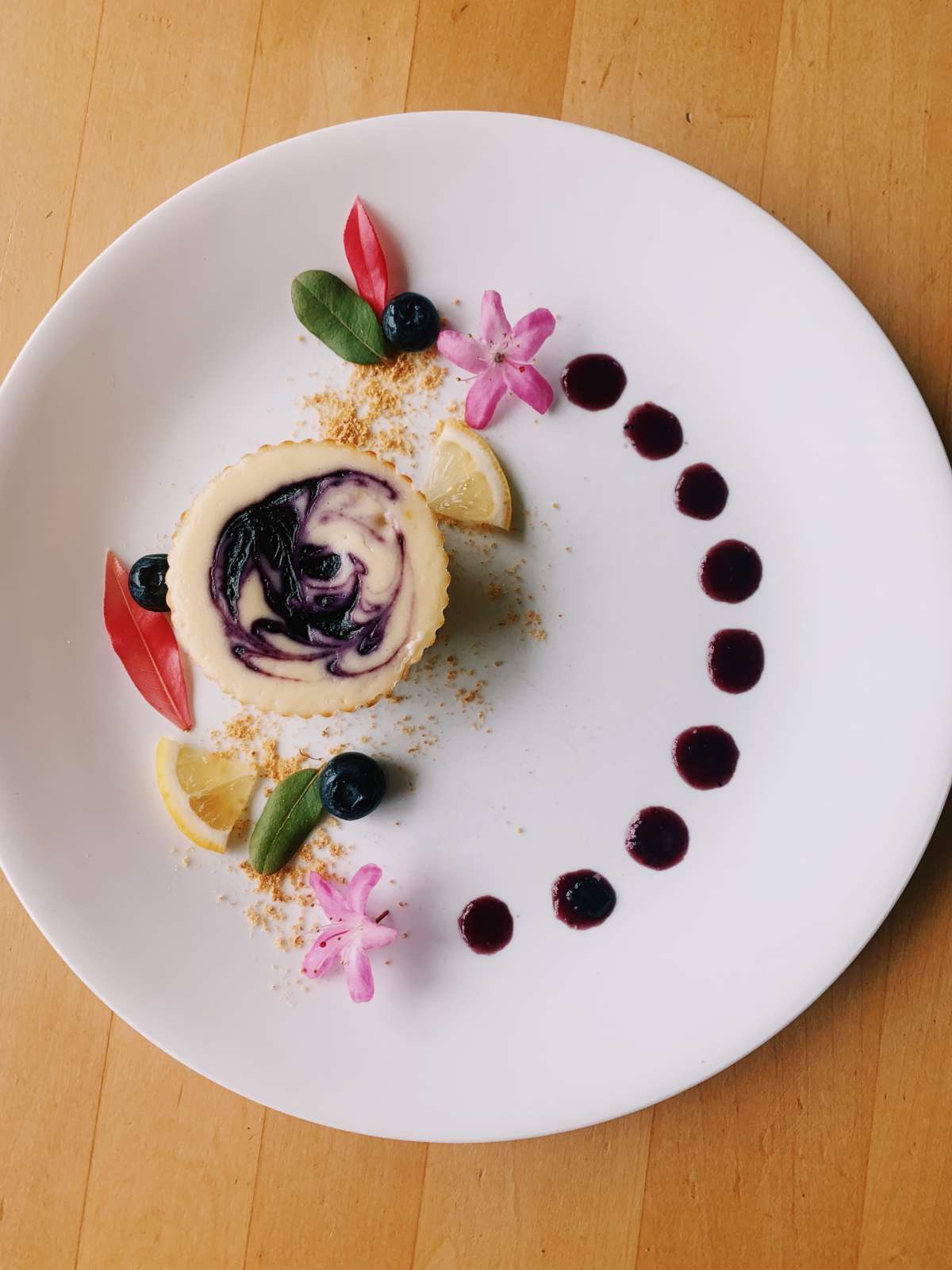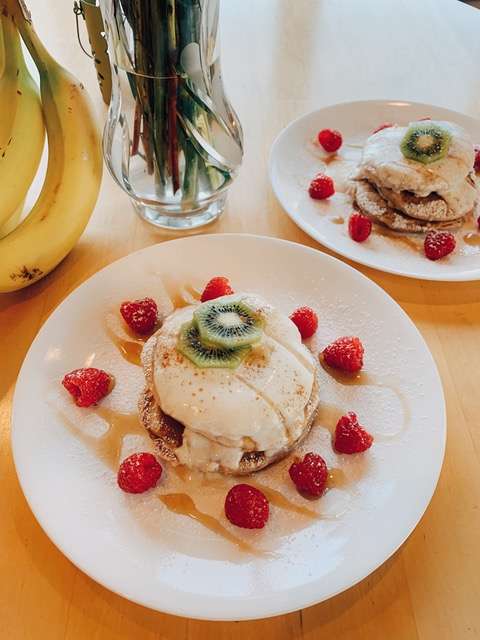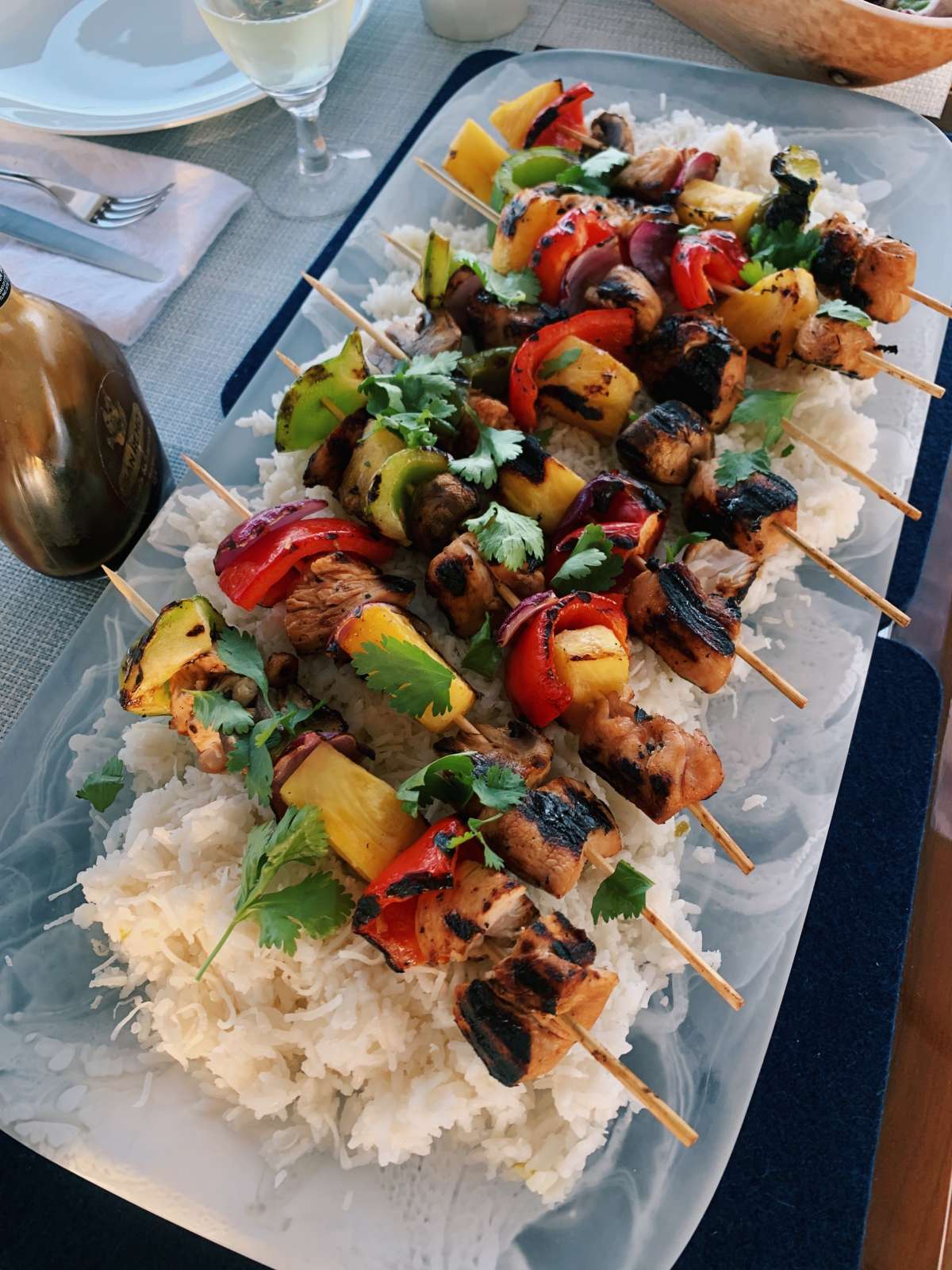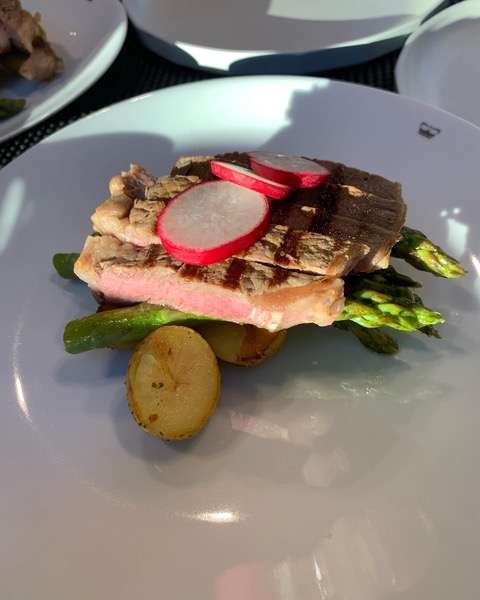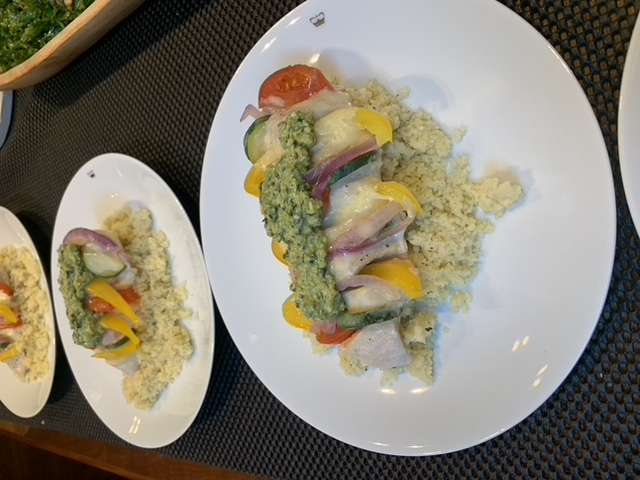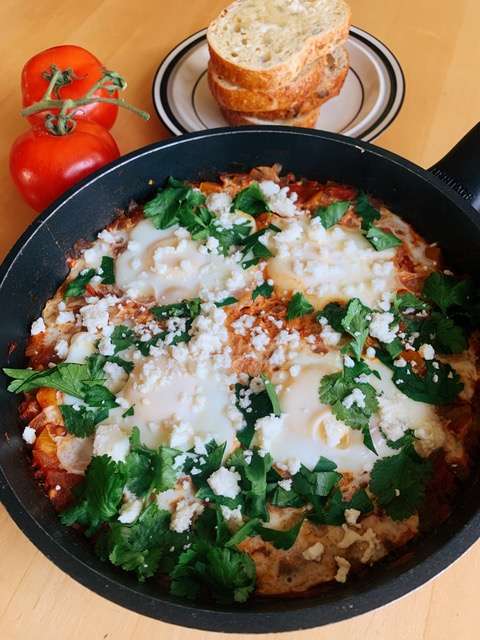 Description:
John and Shannon are the young Canadian couple who run the Lagoon 46 called RENDEZ-VOUS.  Shannon says, "Rendez-vous is a special boat, because it's brand new.  With a new boat comes new amenities, and a very excited crew.  So we're thrilled to take you around the Virgin Islands on our brand new boat.  In addition, we have lots of toys on it, so we're going to kayak, paddle board; we're going to do some sailing, some fishing.  We've got a lot to do, and we're very excited for the new boat to be here and to entertain guests."
John says, "Shannon's personality is great for charter.  She's very outgoing, very sociable, easy talking with the guests; it never feels awkward.  My favorite thing to do is catch seafood, or get something fresh like that, and we can go straight from the water to the plate.  It's cool seeing what she can do with what we've got. Shannon adds, "Being in the Caribbean too, I definitely love to pull inspiration from the culture and cuisine here, because there's fish and seafood, so we buy things like plantains and fresh fruit from the islands in the Caribbean."
Regarding John as a captain, Shannon says, "John is a great captain, because he has a calming presence, and we've chartered for past guests and previous owners, but they are just at ease with John as a captain.  So John's been on the water since a young age and with that comes a certain competency and it definitely shows.  So you'll see like you're in good hands on the charter, and you can just sit back and relax and enjoy everything."
Shannon continues, "John and I have been working together in different roles in numerous destinations in different capacities for the past two years.  So we've been in Whistler; we've been on yachts in the Pacific Northwest, and now we're in the Caribbean.  So team work makes the dream work; we make a great team, and we definitely have the experience to back it up."
John got into sailing since he was young.  "My dad was a big sailor growing up and got me started when I was young.  I got into racing sailboats when I was young at home in Victoria, Canada.  From there I spent a good ten years racing and then decided that I should try and make it more of a job.  So I got my yacht master's license in Europe, and then I was working in Croatia last summer, and then this summer we were up near Vancouver, Canada, and that was really awesome."
Referring to what our ideal charter group would be, John said, "We're happy to have everybody. No restrictions or anything.  We love to have them all, but our favorite would have to be an active and adventurous crew that wants to do the water sports, do the hikes, do the snorkeling, and all that kind of stuff.  It's exciting to share with people like that."
Loving children, Shannon says, "Every charter that we book, we contact you after the charter has been booked, and we'll be staying in contact and then contact you again before the charter begins.  And we do this so that we can get an idea of who the group is and what your expectations are, any food restrictions or things that you are really looking forward to, the activities you want to do.  We get a general idea of who you are, so that we can tailor the experience so it's exactly what you're looking for.  So with kids, it's kind of the same thing.  If you're a family, we will ask what they would like to do, what they would like to eat, or if there is somewhere they've seen they want to go, we'll definitely make sure that happens.  Things like scavenger hunts, playing pirates, doing water activities that they love is definitely how we'll do it.  I play board games with our guests and with the kids."
RENDEZ-VOUS is a French word, and the owner is French, the boat is made in France, so it's quite a French boat, so Rendez-Vous in French means a gathering place, a place for people to meet up.  The owner's named it.  I think it's a great name, because it's nice to be able to meet up.  "Yes," says Shannon, "it's a place for everybody to come together here in the Virgin Islands."
John likes to sail for work.  "It's also my favorite past time.  Beyond that I am really into kite surfing and scuba diving as well.  So I'm just really excited to be able to share that with everybody."
Shannon is a very competitive board game player.  "Please feel free to challenge me on charters to some monopoly or Catan, or Crazy Eights, and I will not be able to turn that down."
After much debate, John and Shannon have decided they would return as dolphins.  "They're friendly, super fast swimmers, very intelligent, and we love on charter when dolphins come up and swim beside the boat.  So I think that is why dolphins would have to be our double up."
Based year round in St. Thomas, RENDEZ-VOUS charters for:
$18,000 weekly for six guests
$17,250 weekly for five guests
$16,500 weekly for four guests
$15,750 weekly for three guests
$15,000 weekly for two guests
Rates include food, fuel bar, and dockage – all inclusive – except gratuity.
CHRISTMAS/NEW YEARS: 7 night minimum, VIRGIN ISLANDS
CHRISTMAS: 1-6 pax $20,000
NEW YEARS: 1-6 pax $23,500
RENDEZVOUS Crew Interview Video
RENDEZ-VOUS's online E-brochure, Rates and Bookings
Information believed correct, but Nicholsons cannot be responsible for content.  Please consult RENDEZ-VOUS's online E-brochure, Rates and Bookings for up to date information.