RESPITE AT SEA

56' Lagoon
High Rate: $ 26,500 weekly All Inclusive
Low Rate: $ 23,500 weekly All Inclusive
Cabin Configuration:
Sleeps 6 in 3 enormous Queen cabins, 2 with access from the cockpit, 1 a master, 1 a VIP, 1 a Guest Queen, all with private bathroom, AC & Wi-Fi. The crew sleep in the forepeaks.
Specifications:
Length:
Builder:
Built/Refit:
Beam:
Draft:
Regions Available:
Locations It Travels:





Special Features:
56'
Lagoon
2018
31'
5'
St. Thomas




Flybridge dining
Saloon TV & Stereo
Deck shower
Sailing Awning
Special Diets
Kosher
Barbecue
3 dining tables, each seating 6
hair dryer
generator
ice maker
water maker
onboard Wi-Fi
Water Toys
2 Seabobs
adult water skis available on request
two paddleboards that convert to Kayaks
2 floating chairs
onboard SCUBA with compressor - Ross is a dive master - three dives included per week for certified divers - $25 for each additional dive/diver
15' dinghy with 50 hp outboard seats 8
kids waterskis
snorkel gear
tube
wake board
swim platform
beach games
fishing gear
Have a Question About This Yacht?
Fill out the form below and we will get back to you quickly!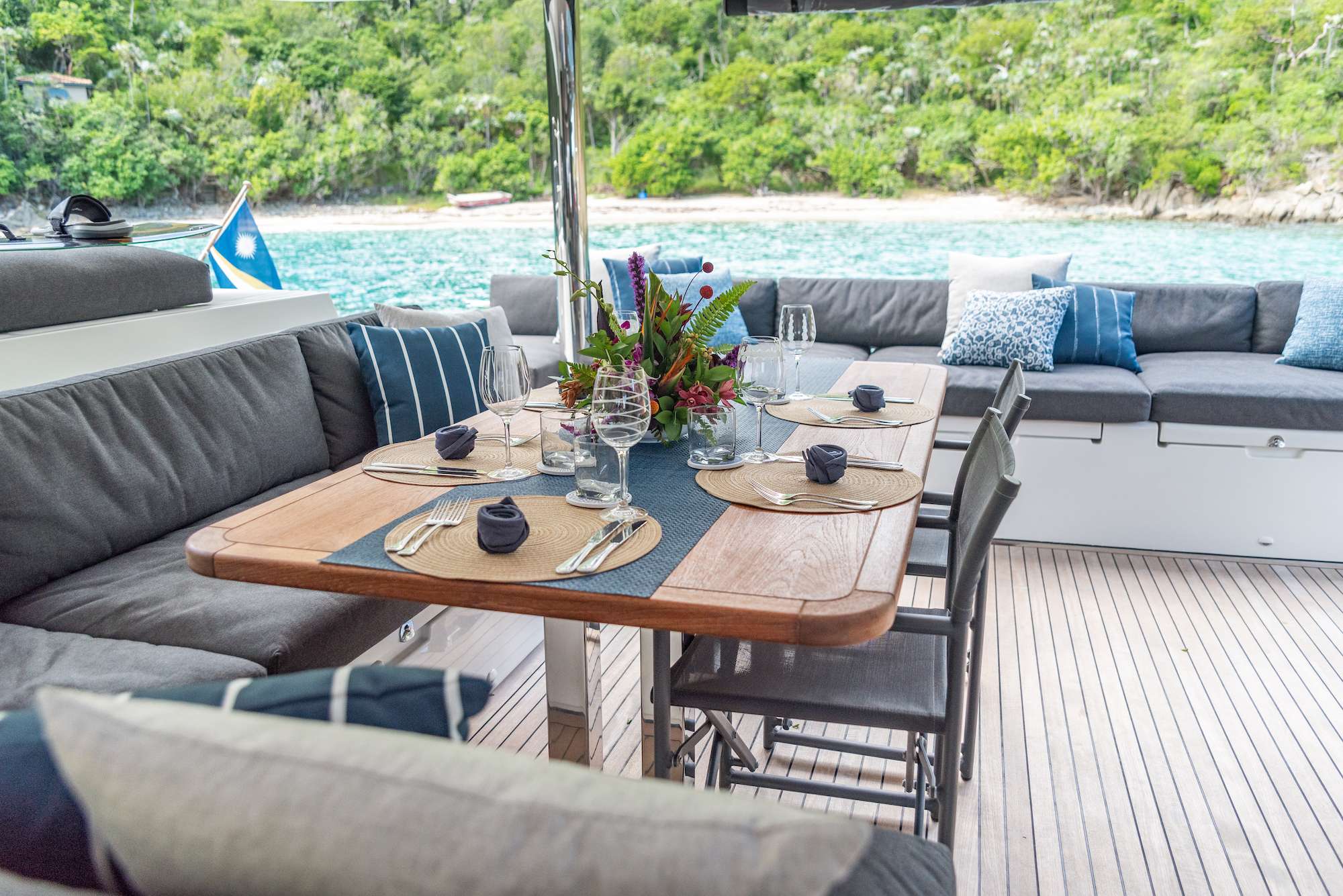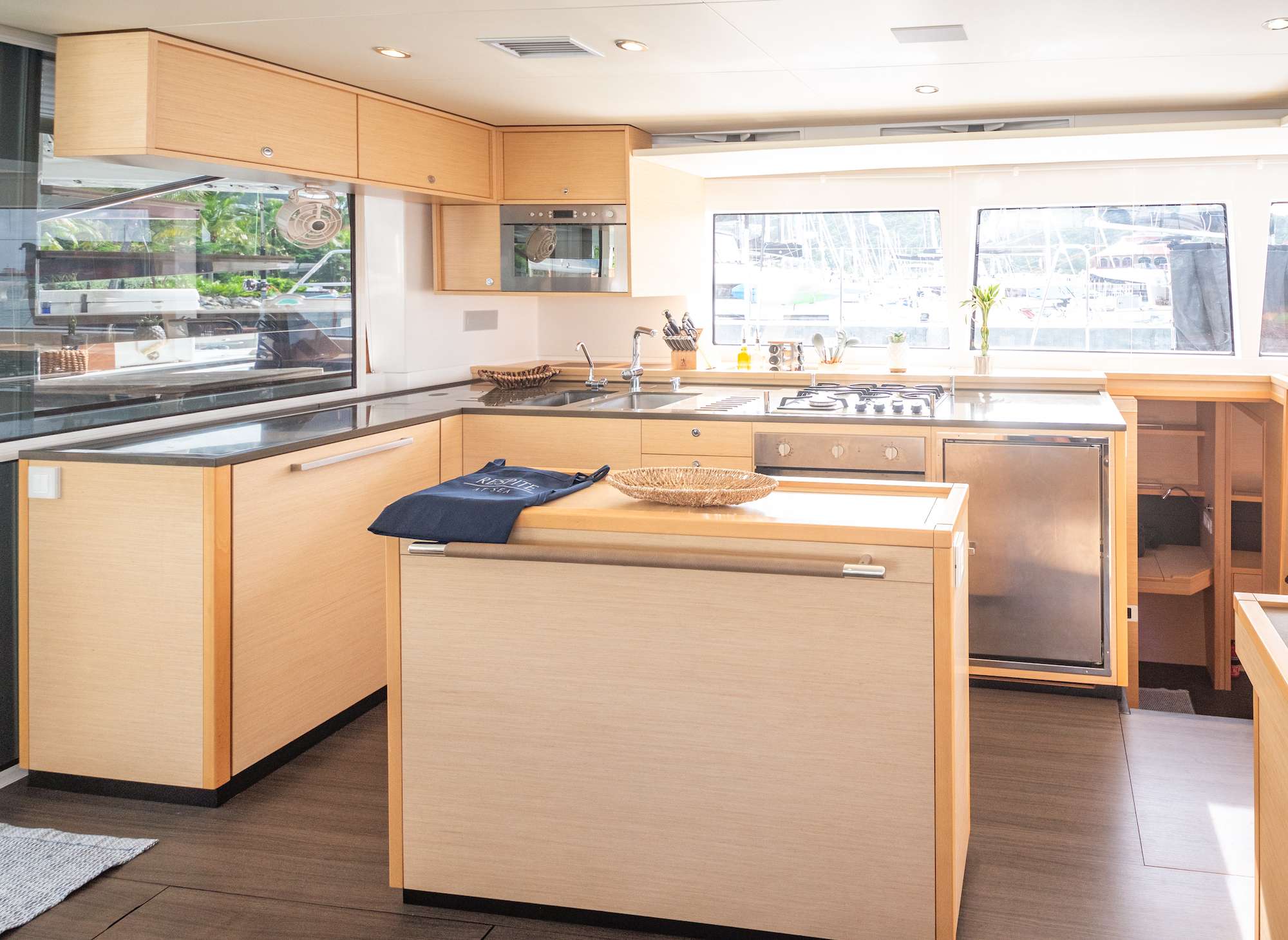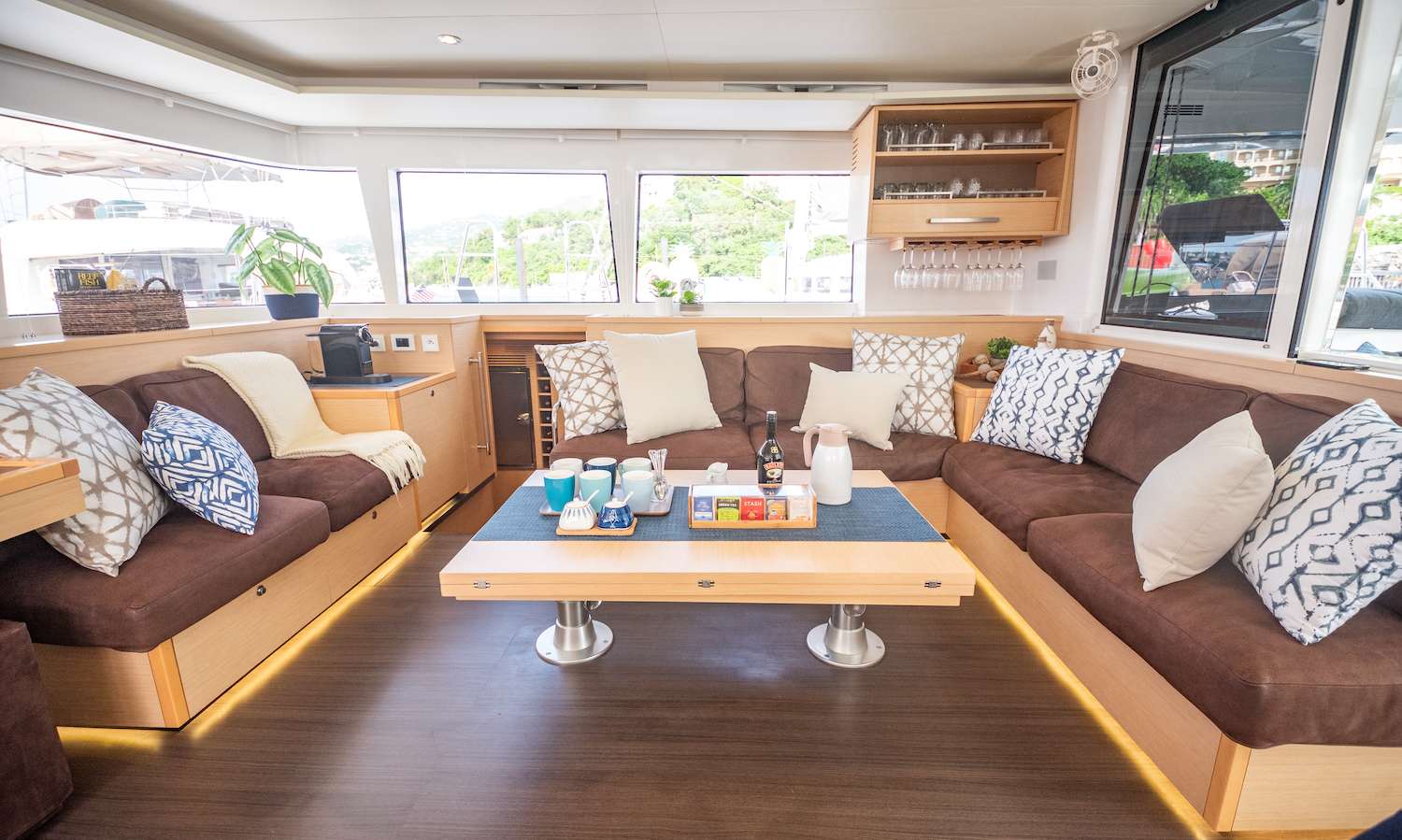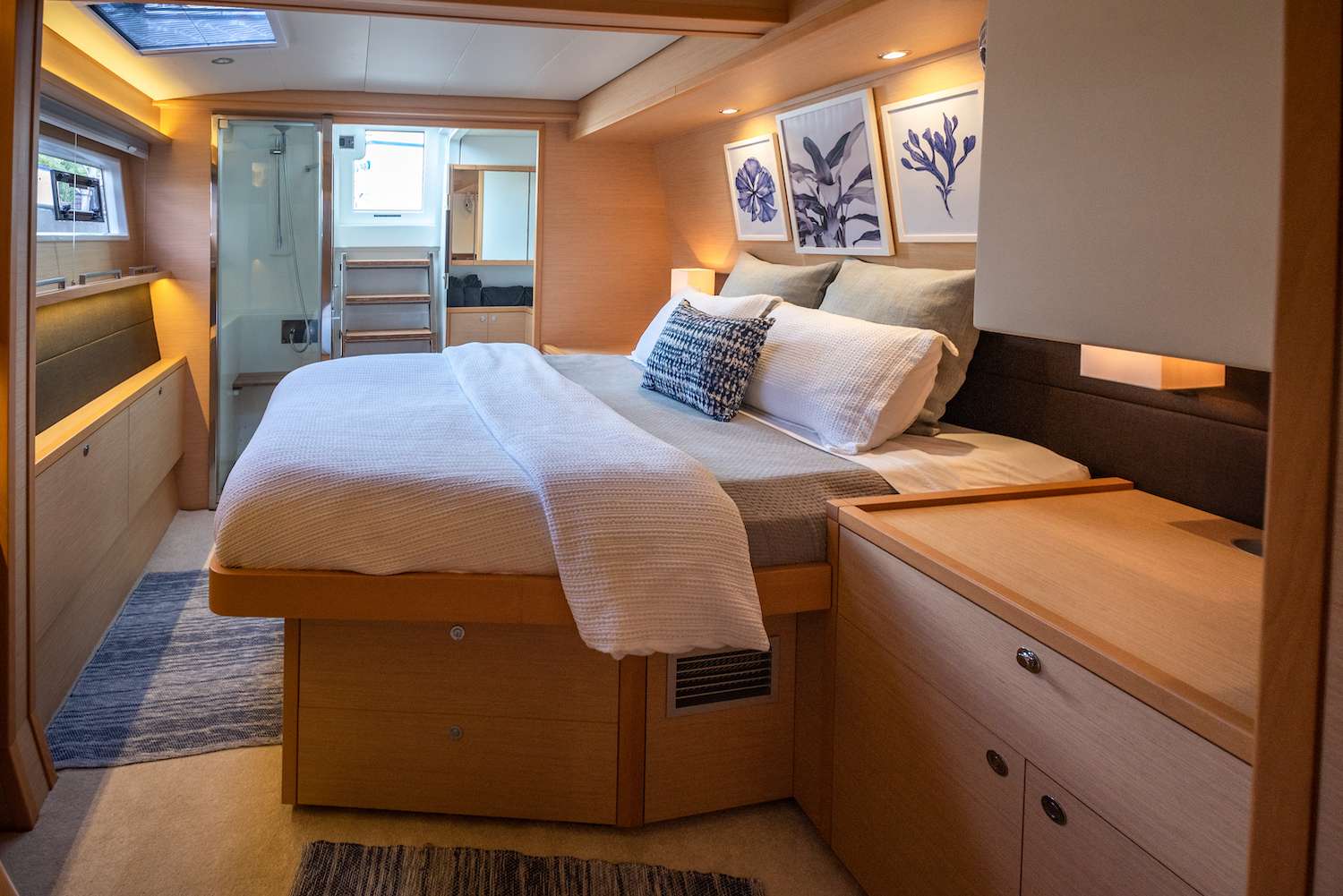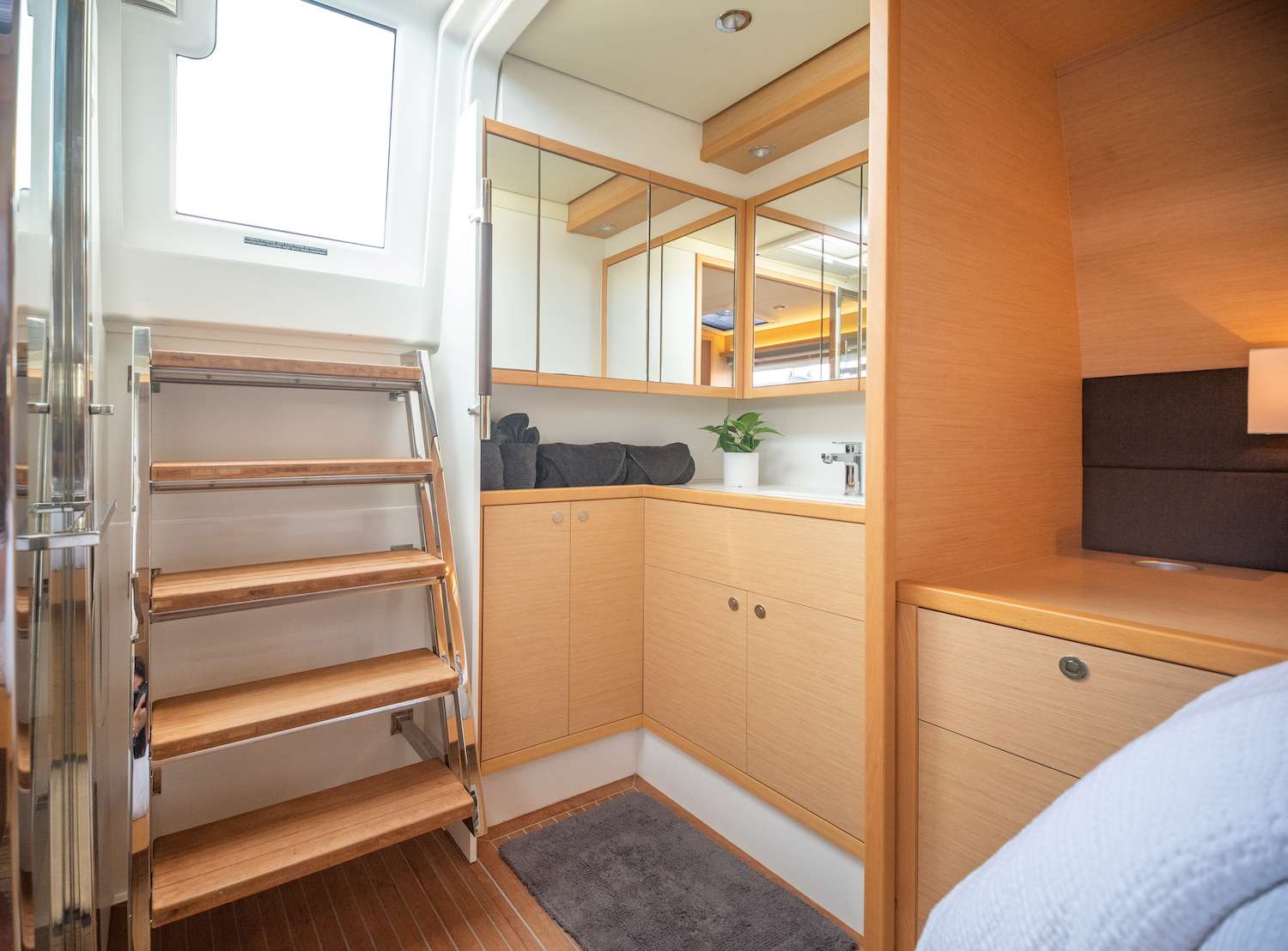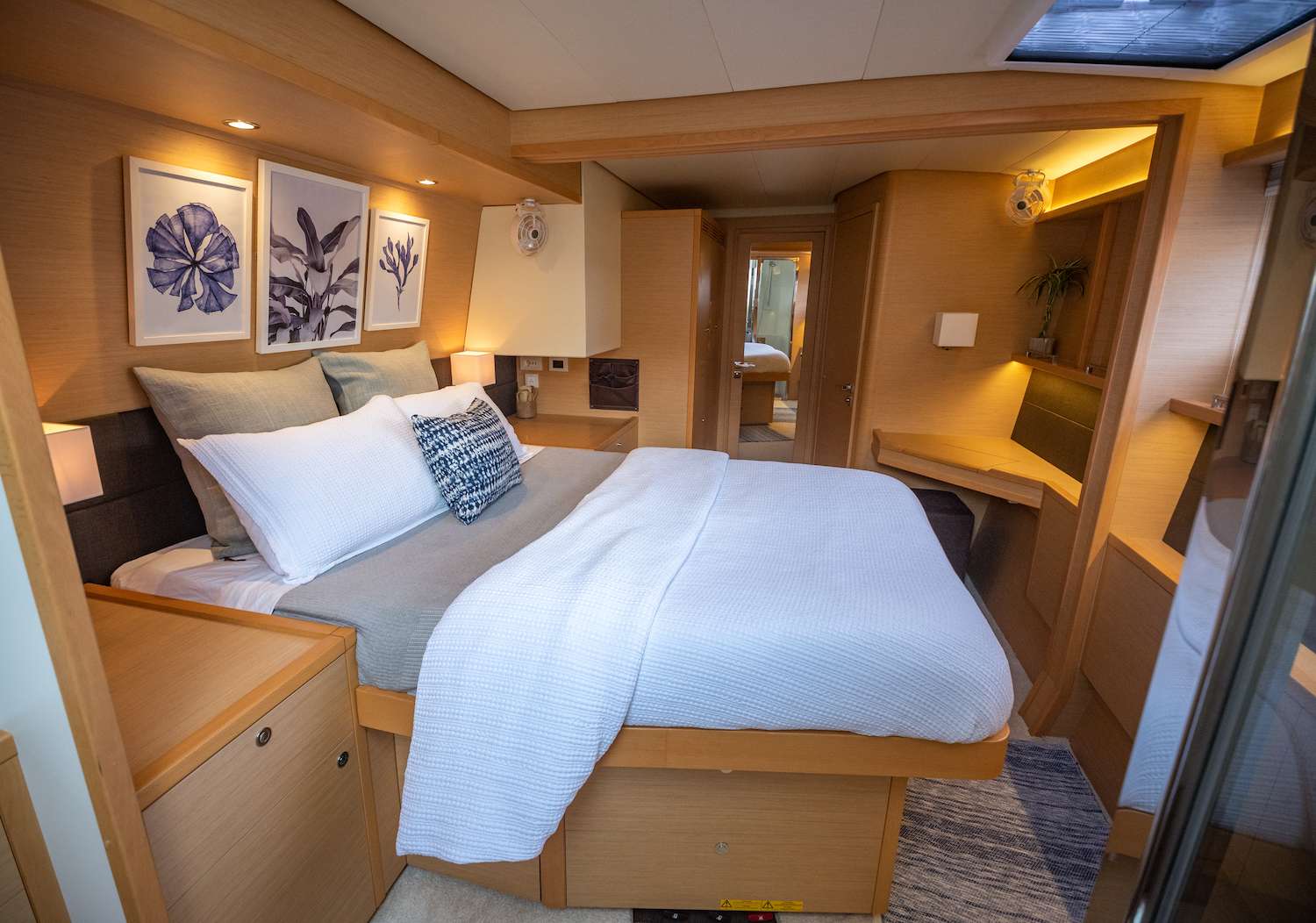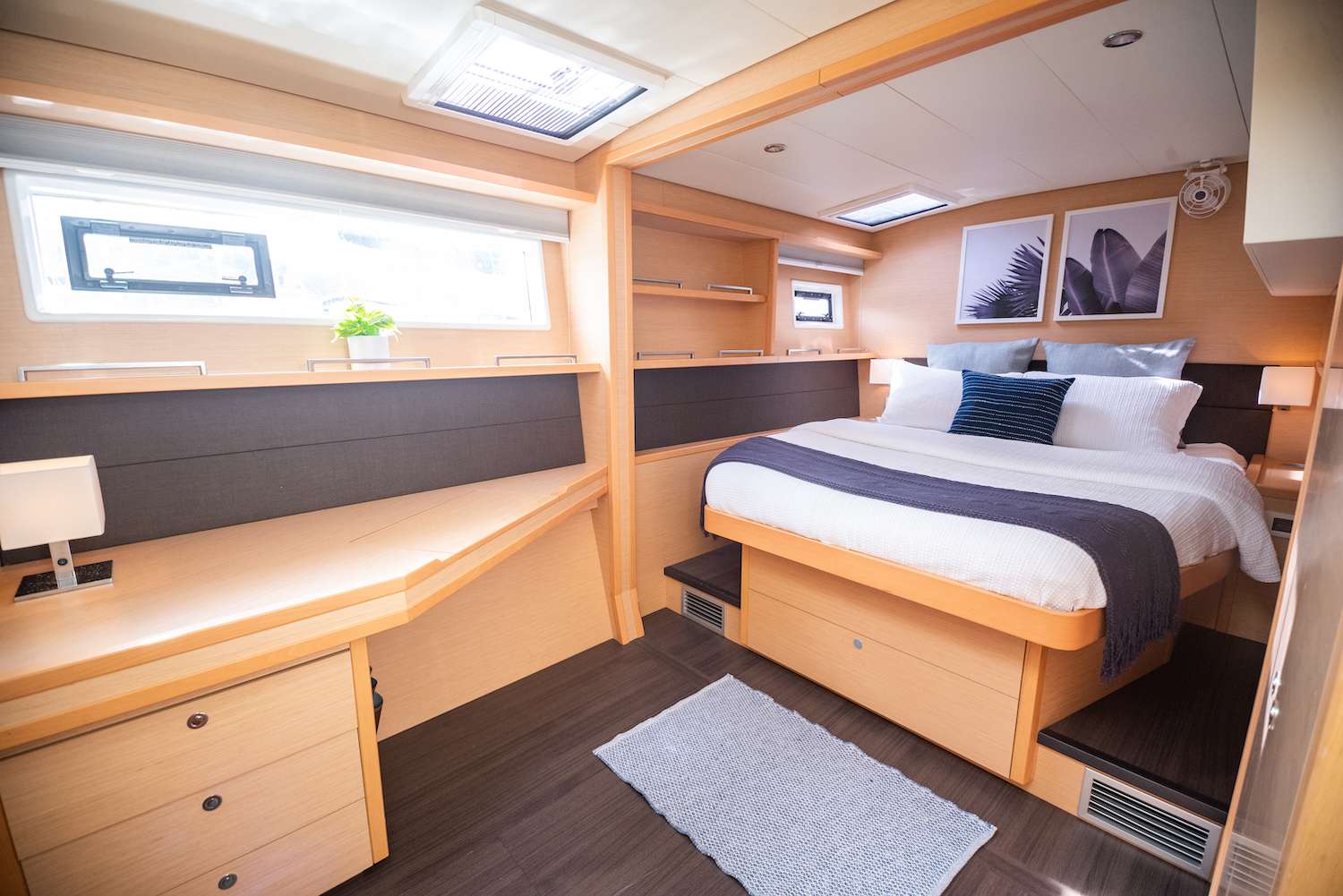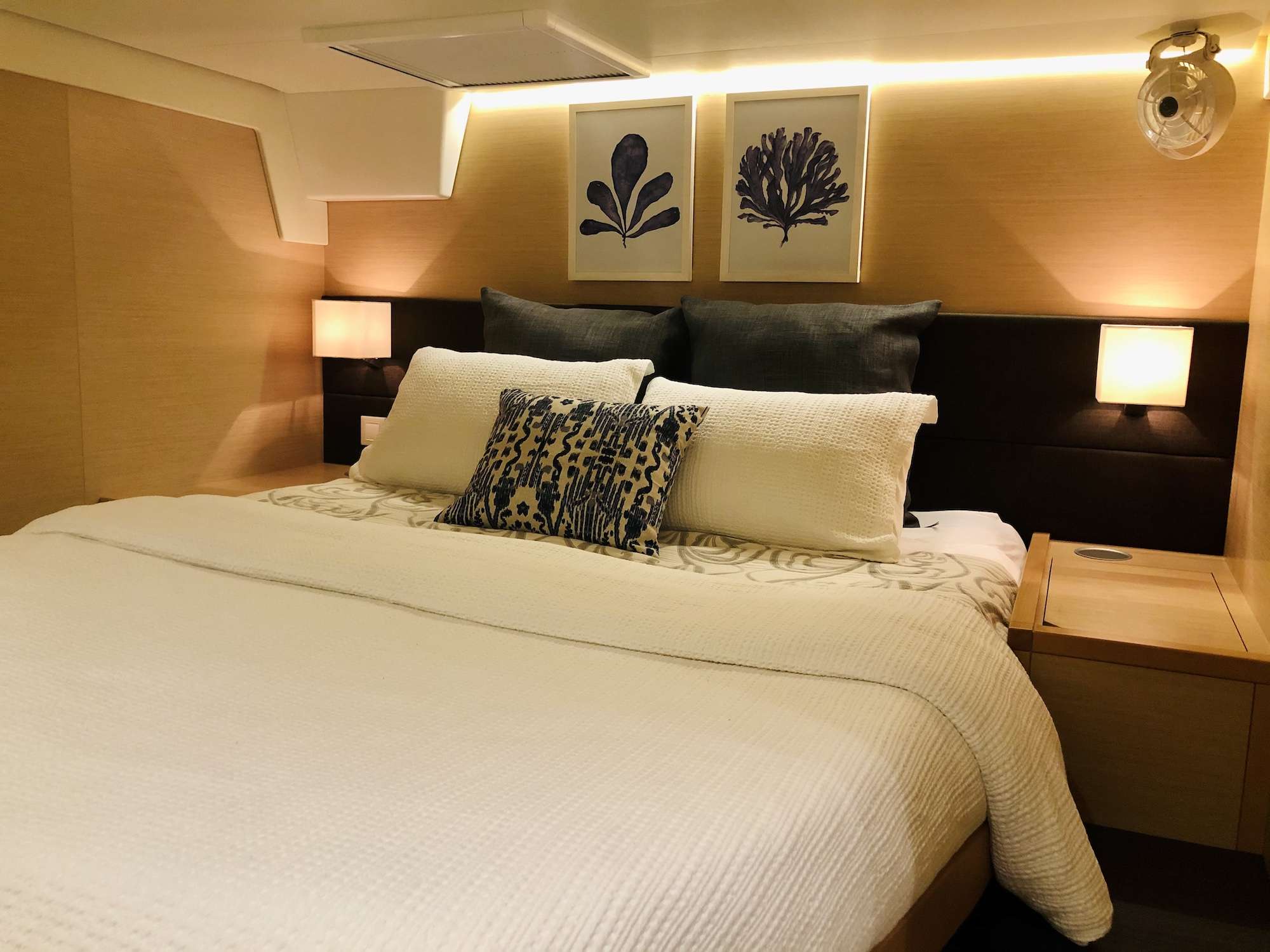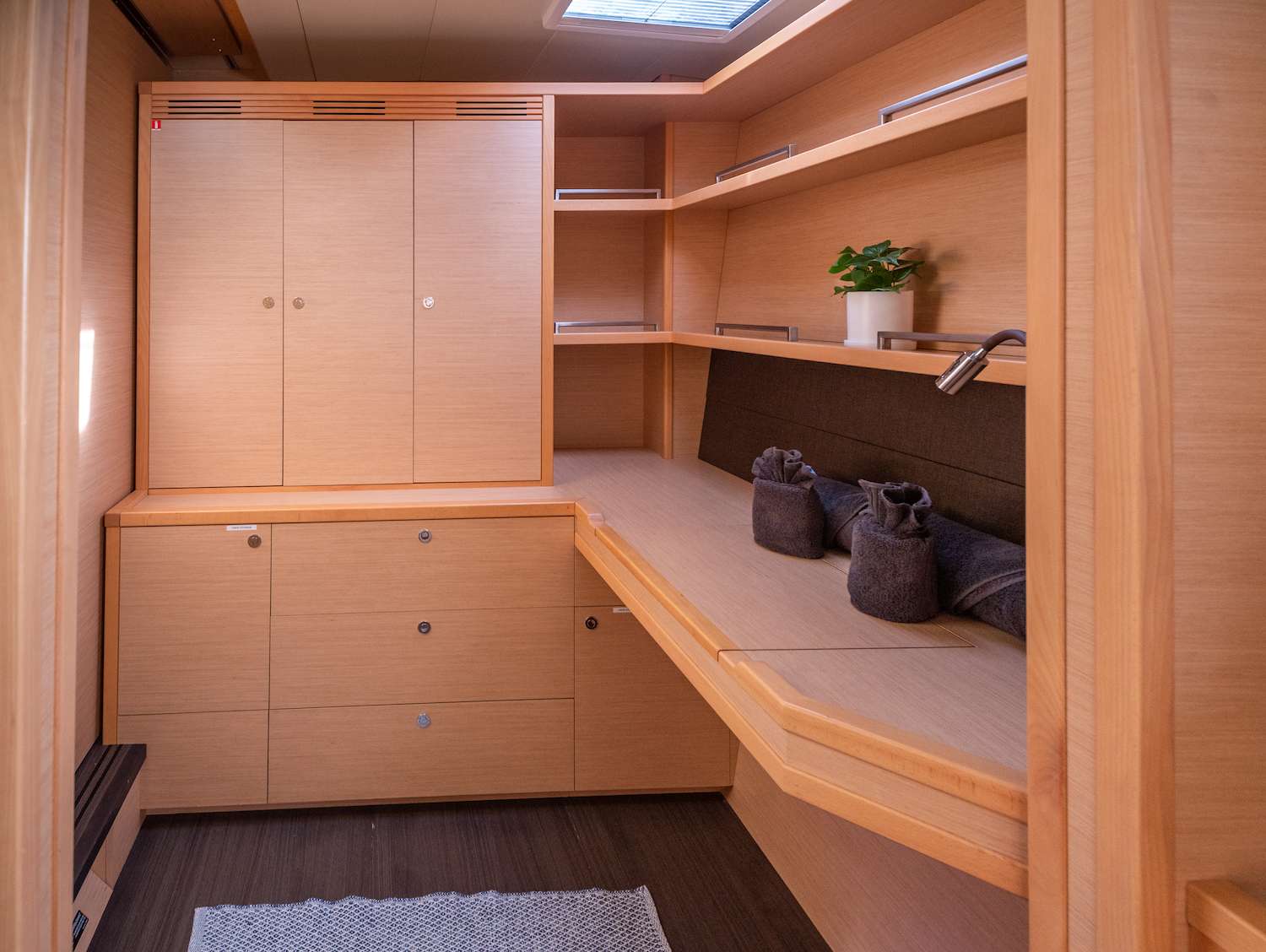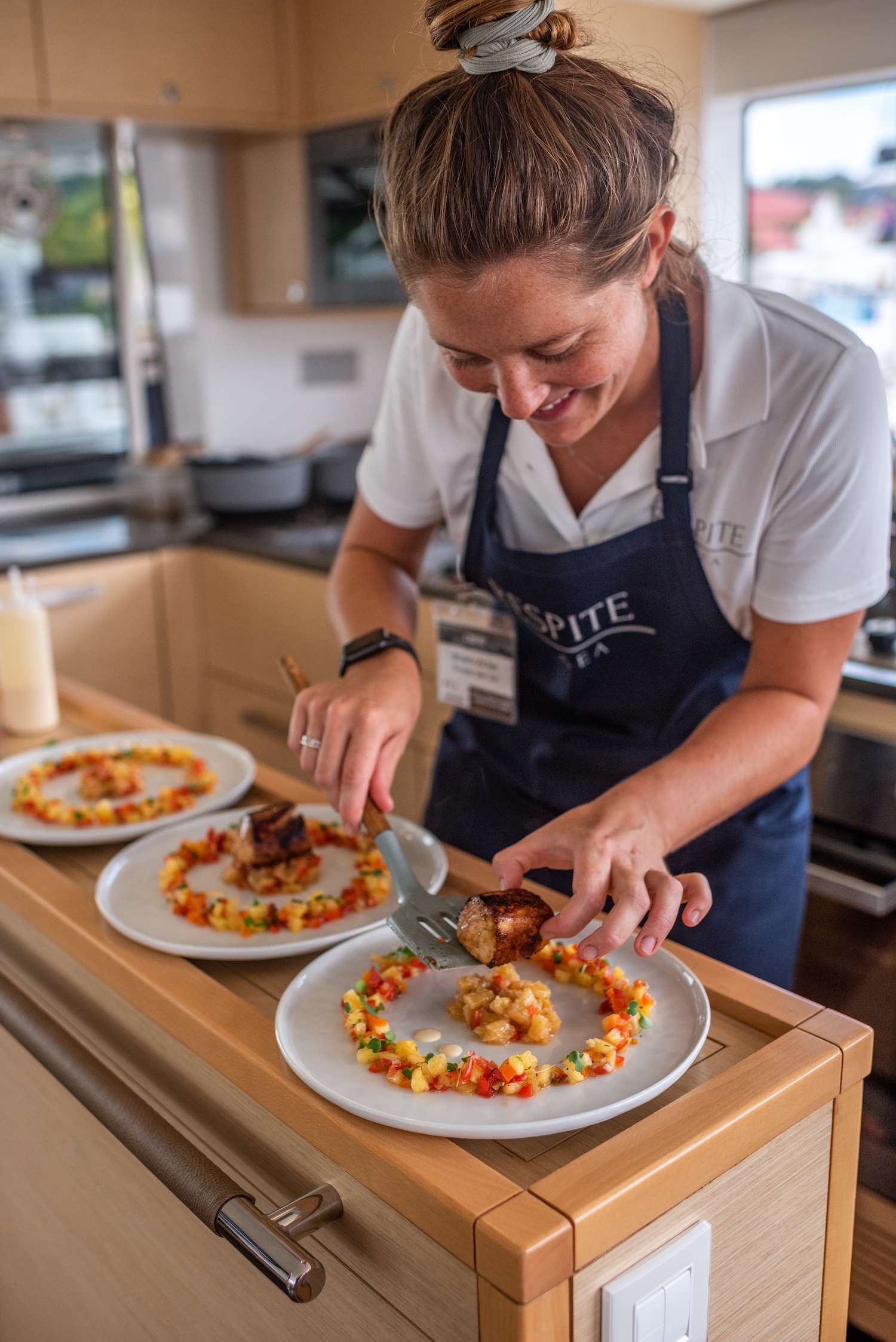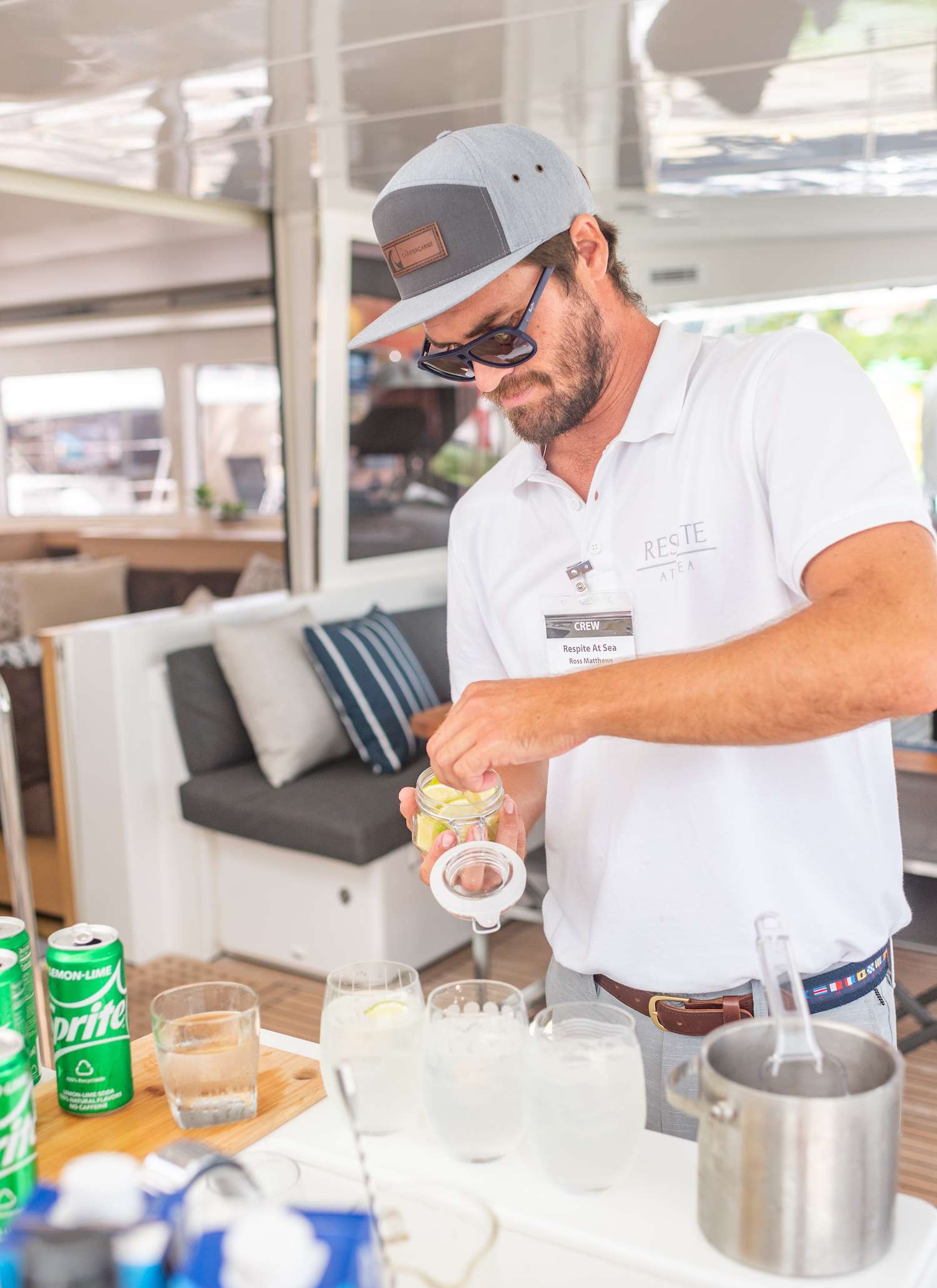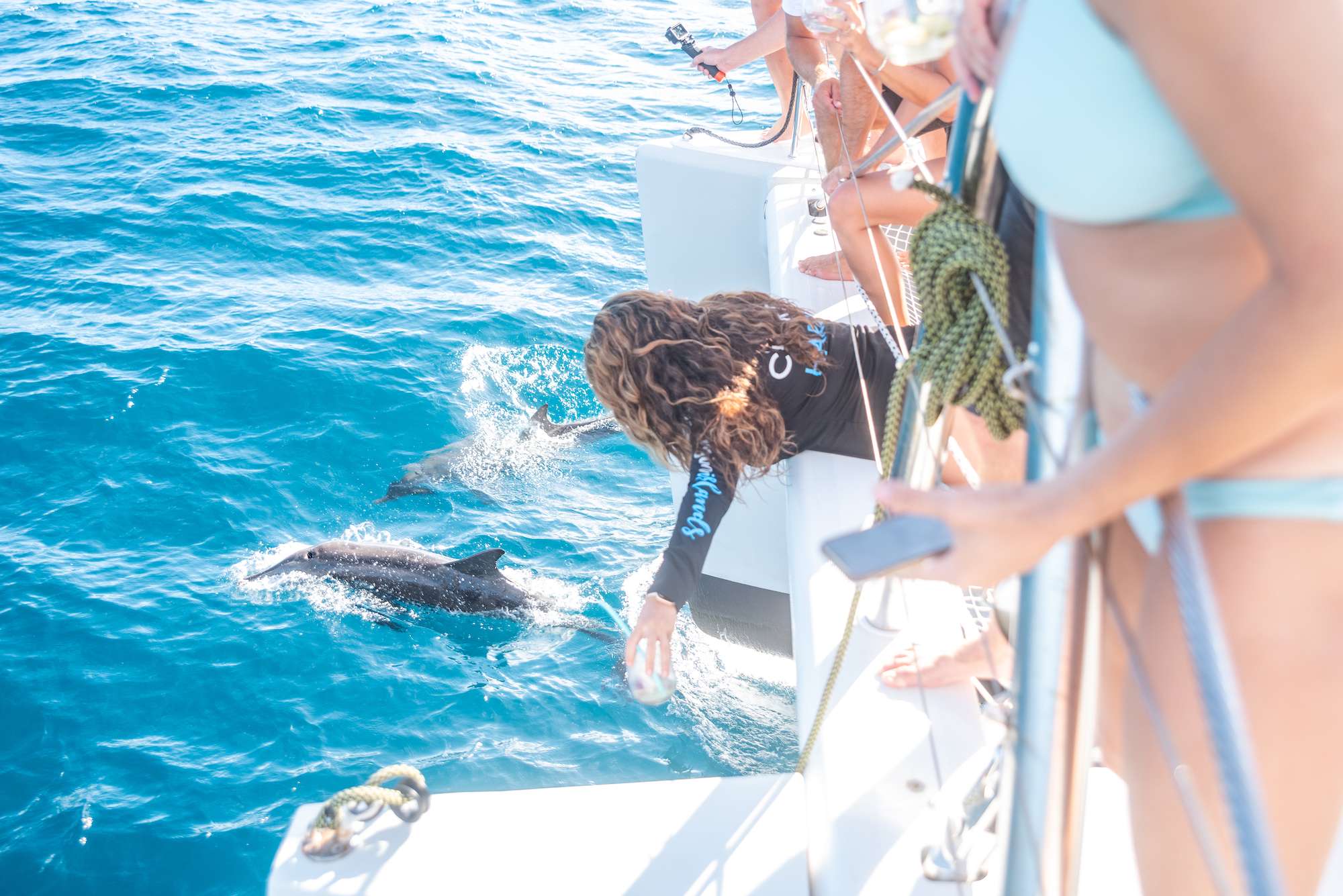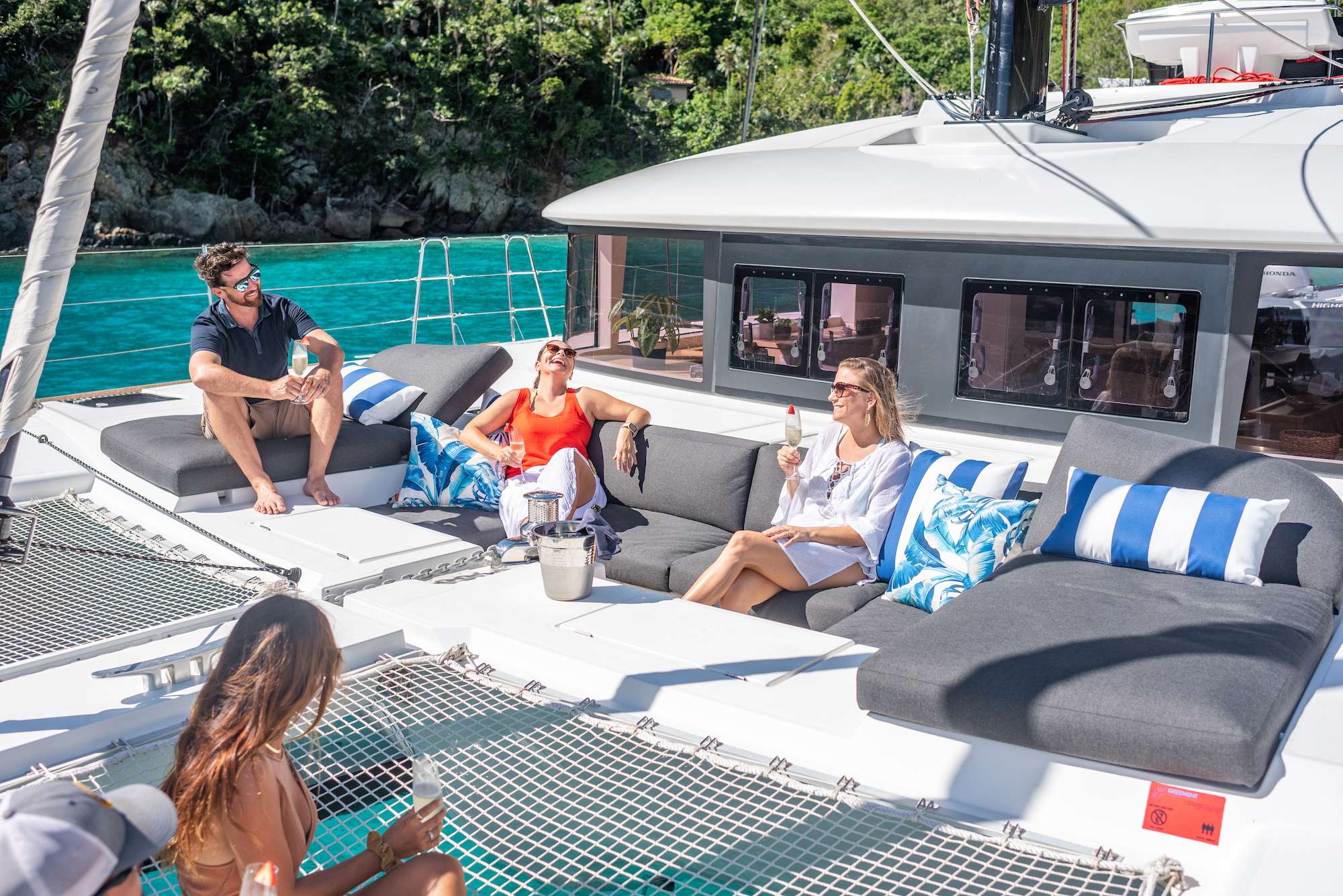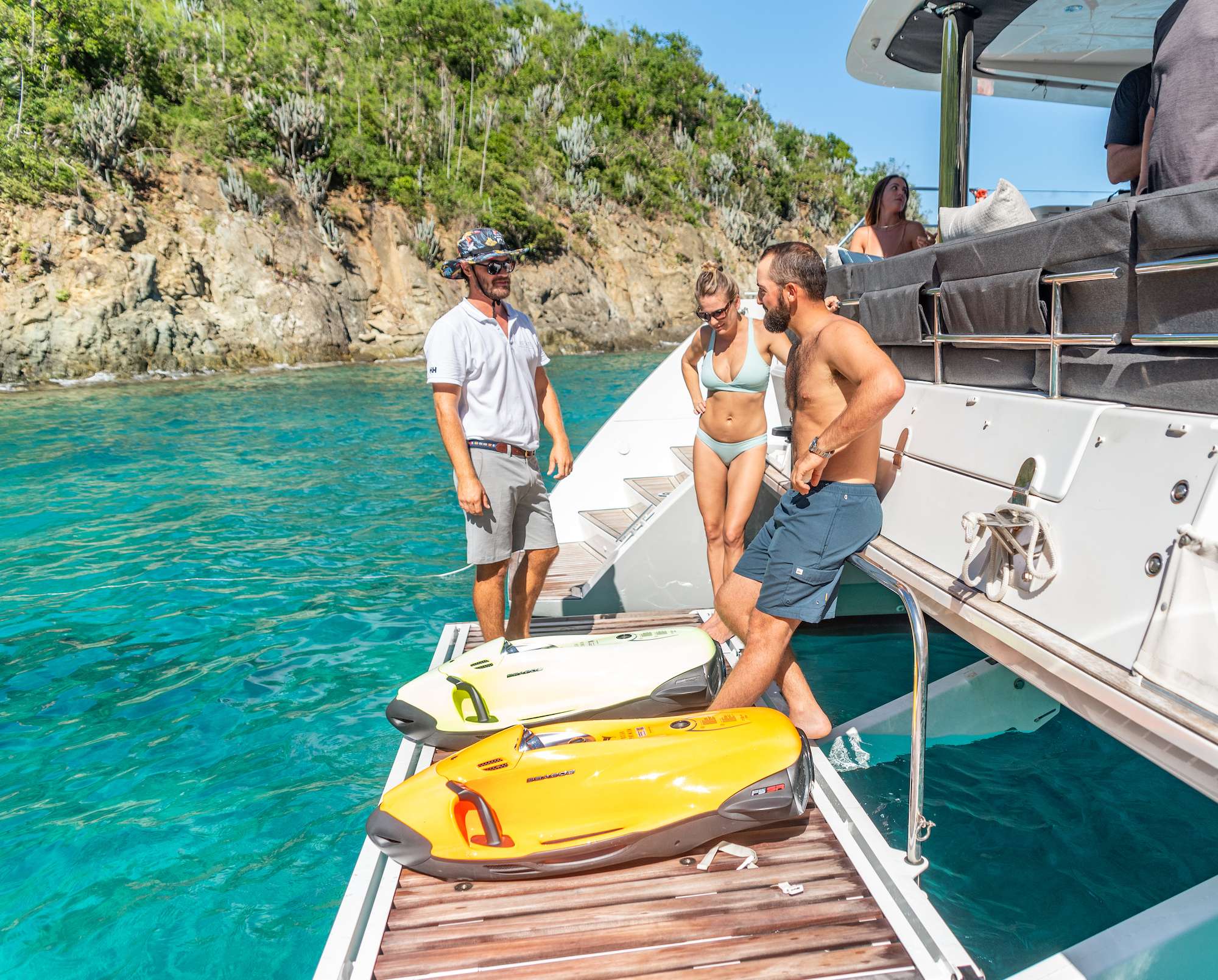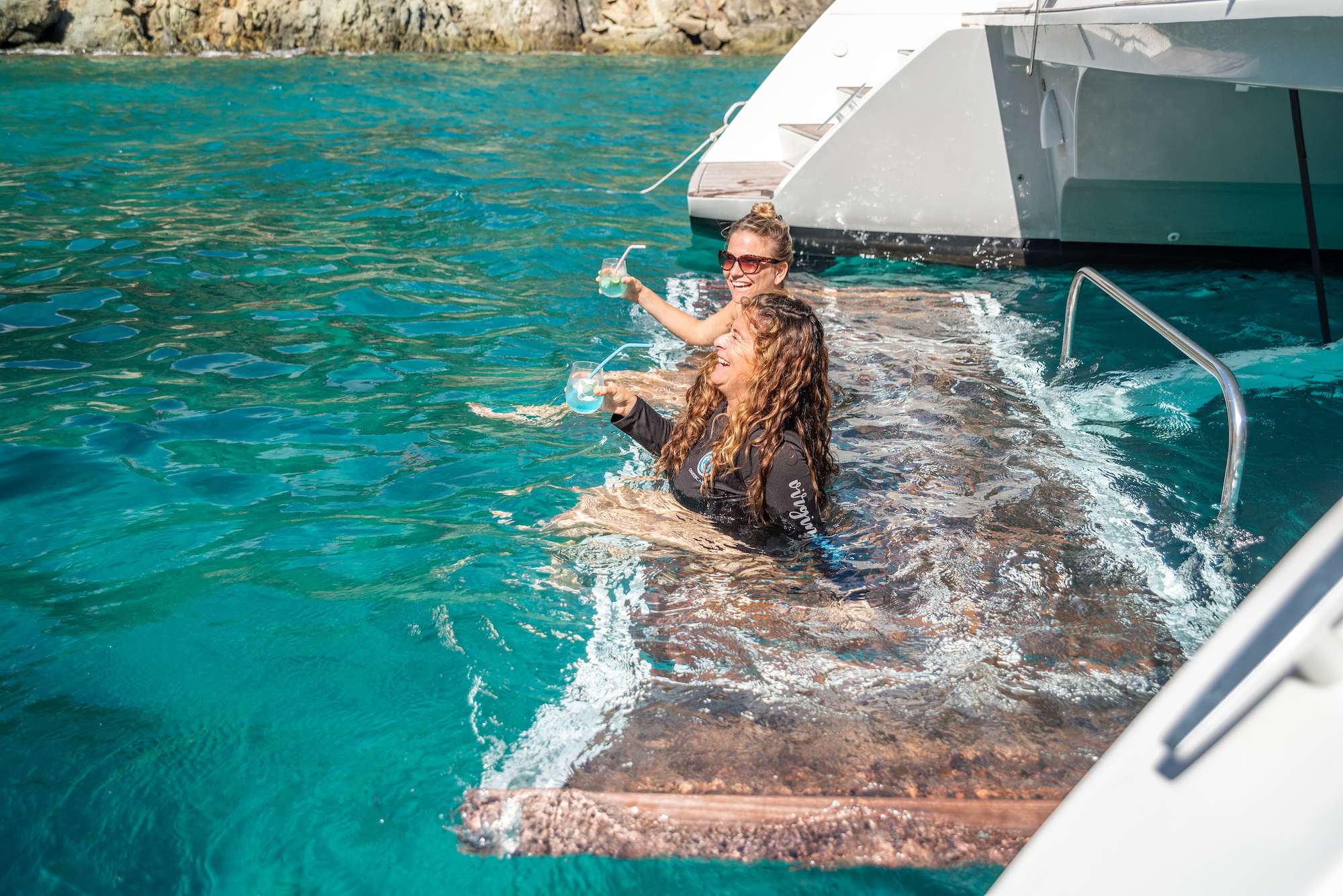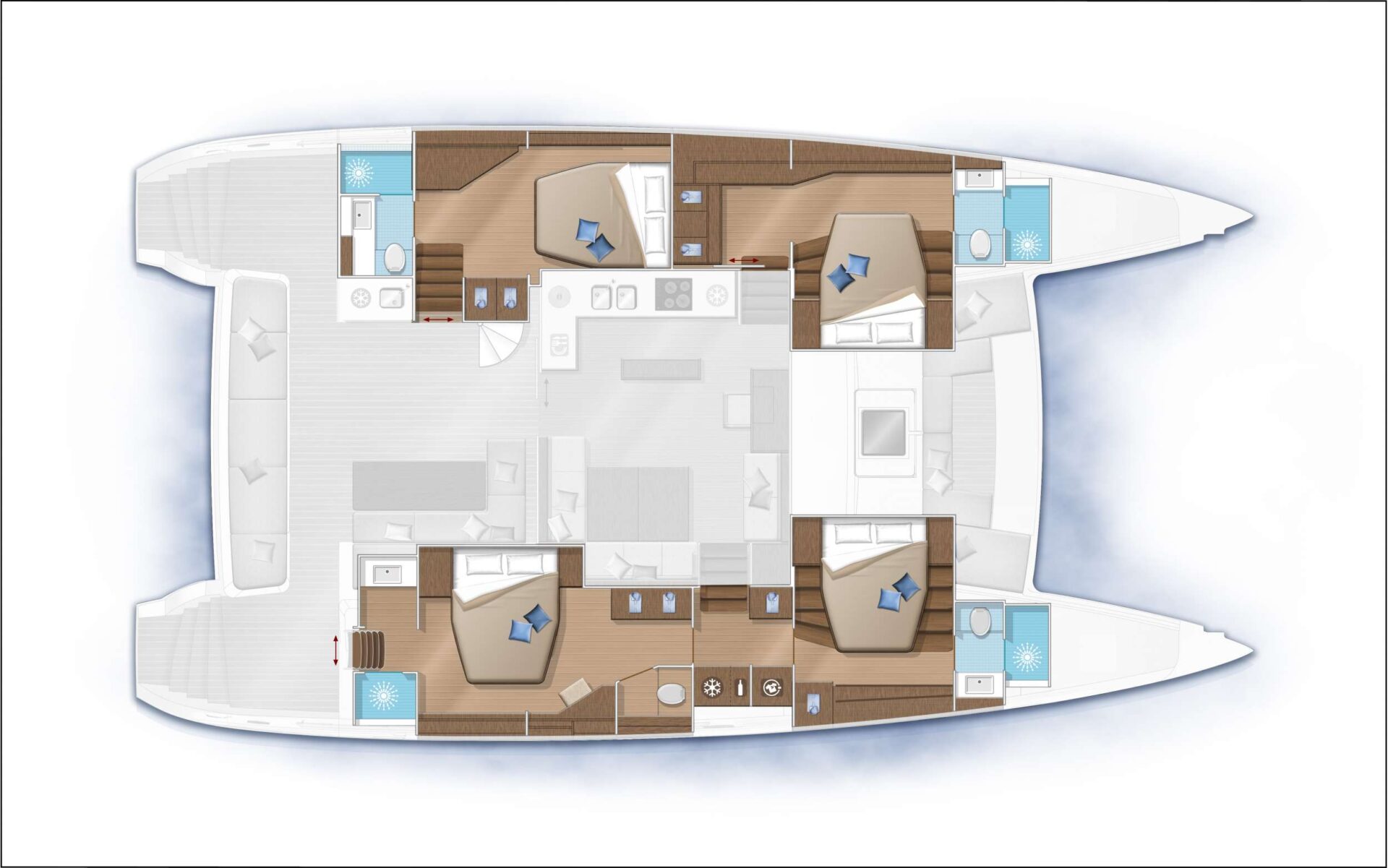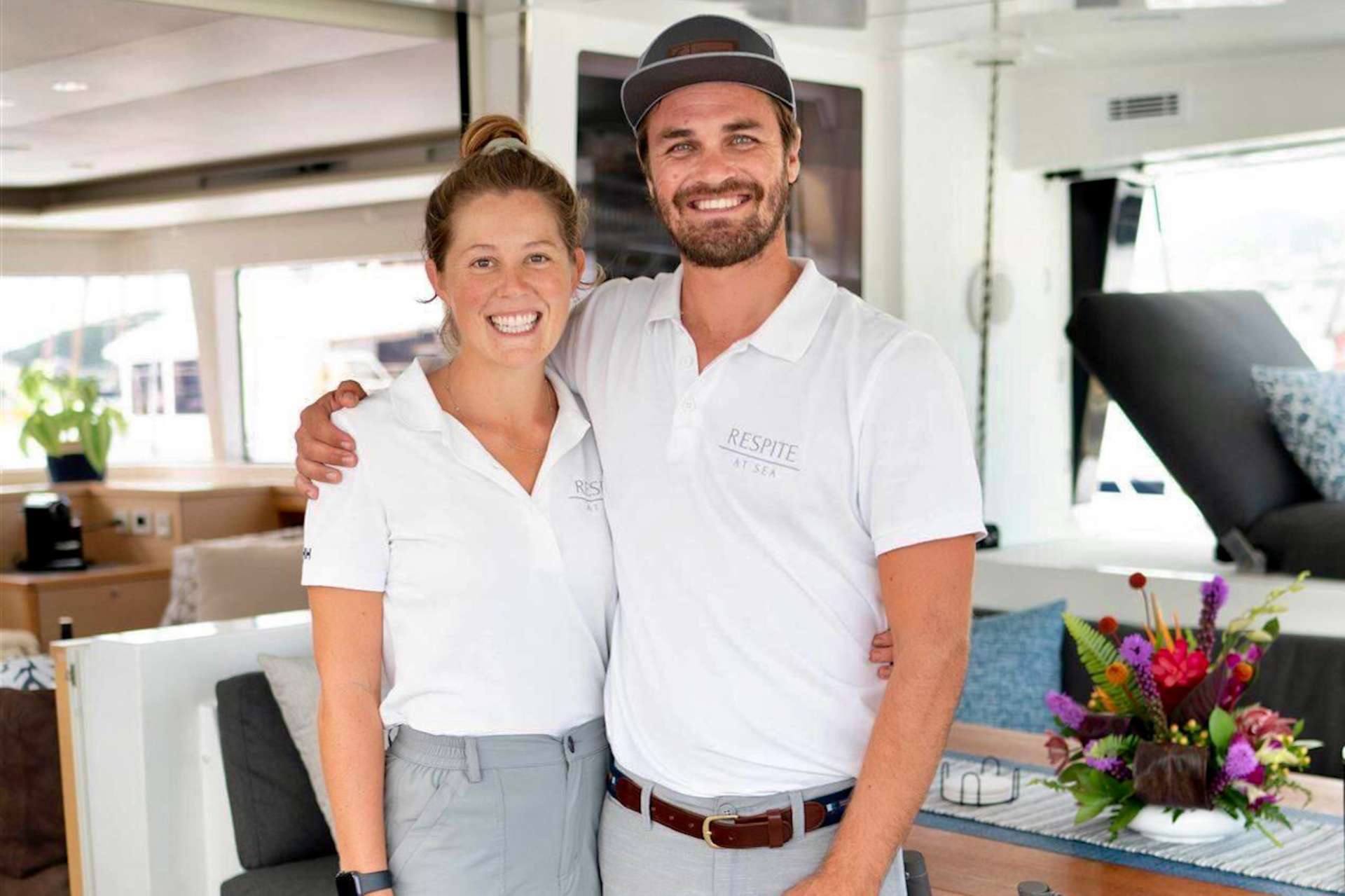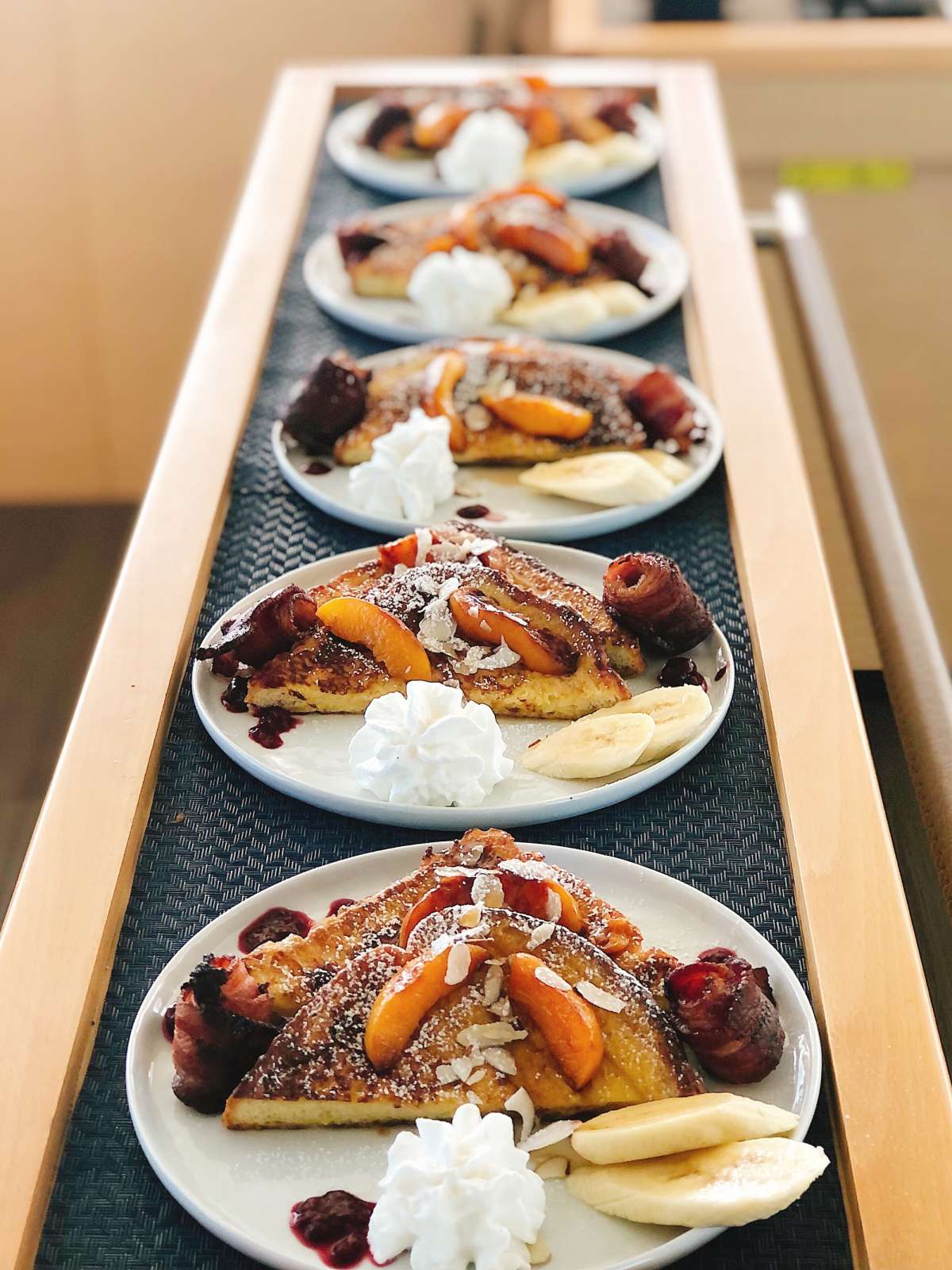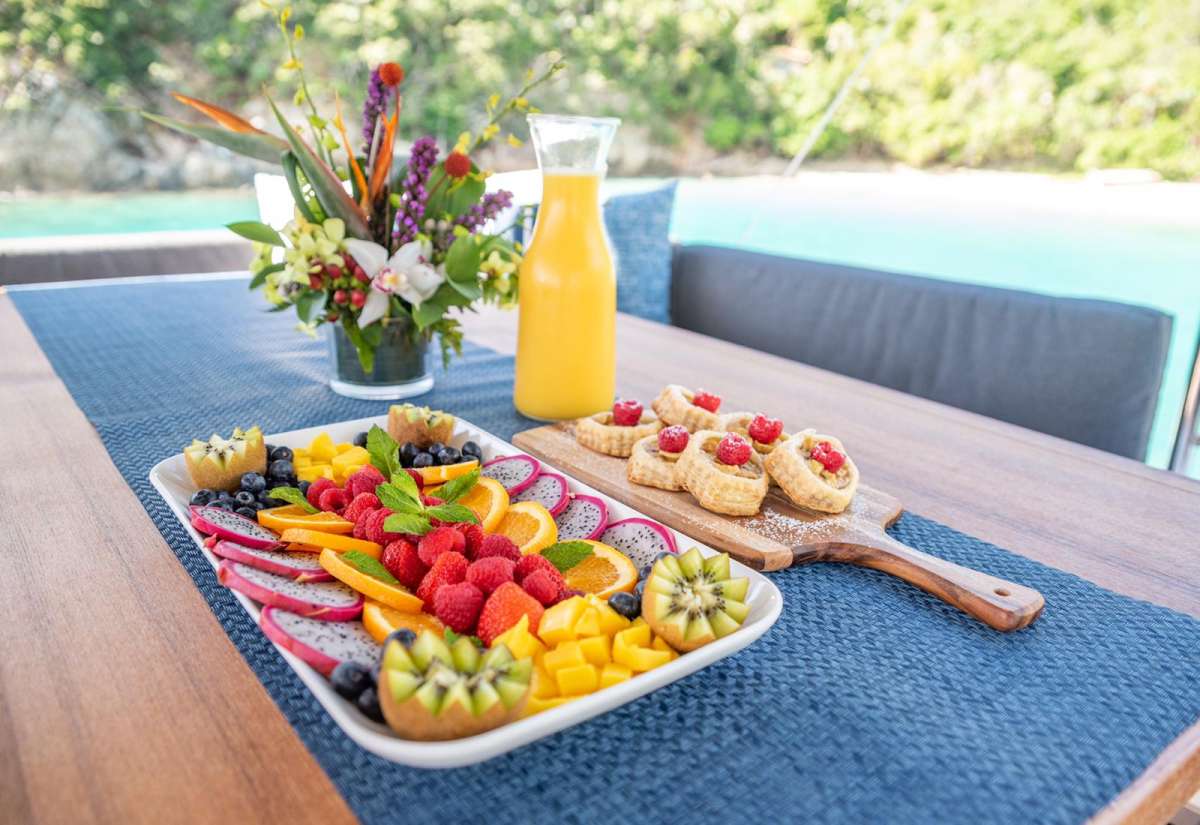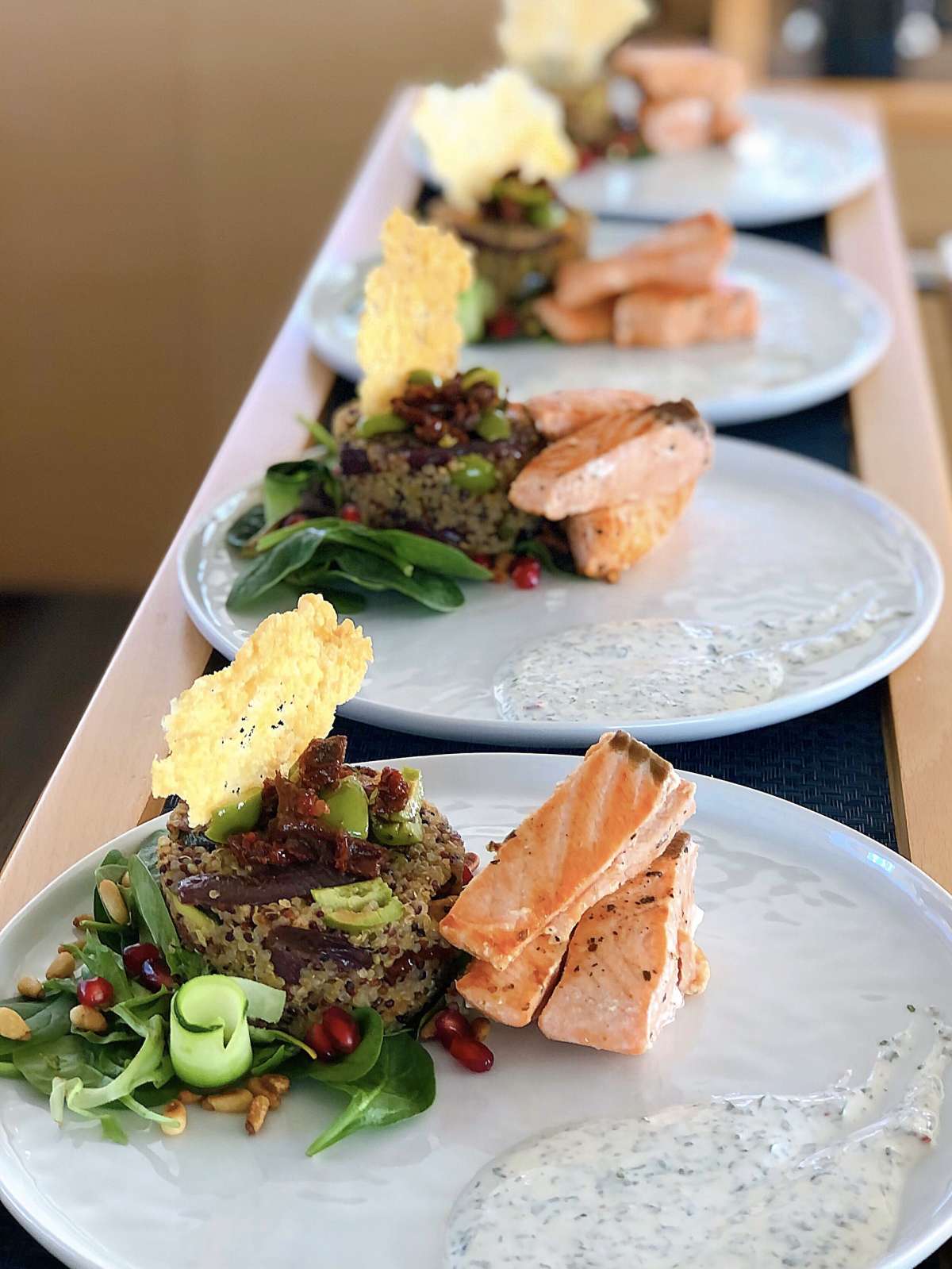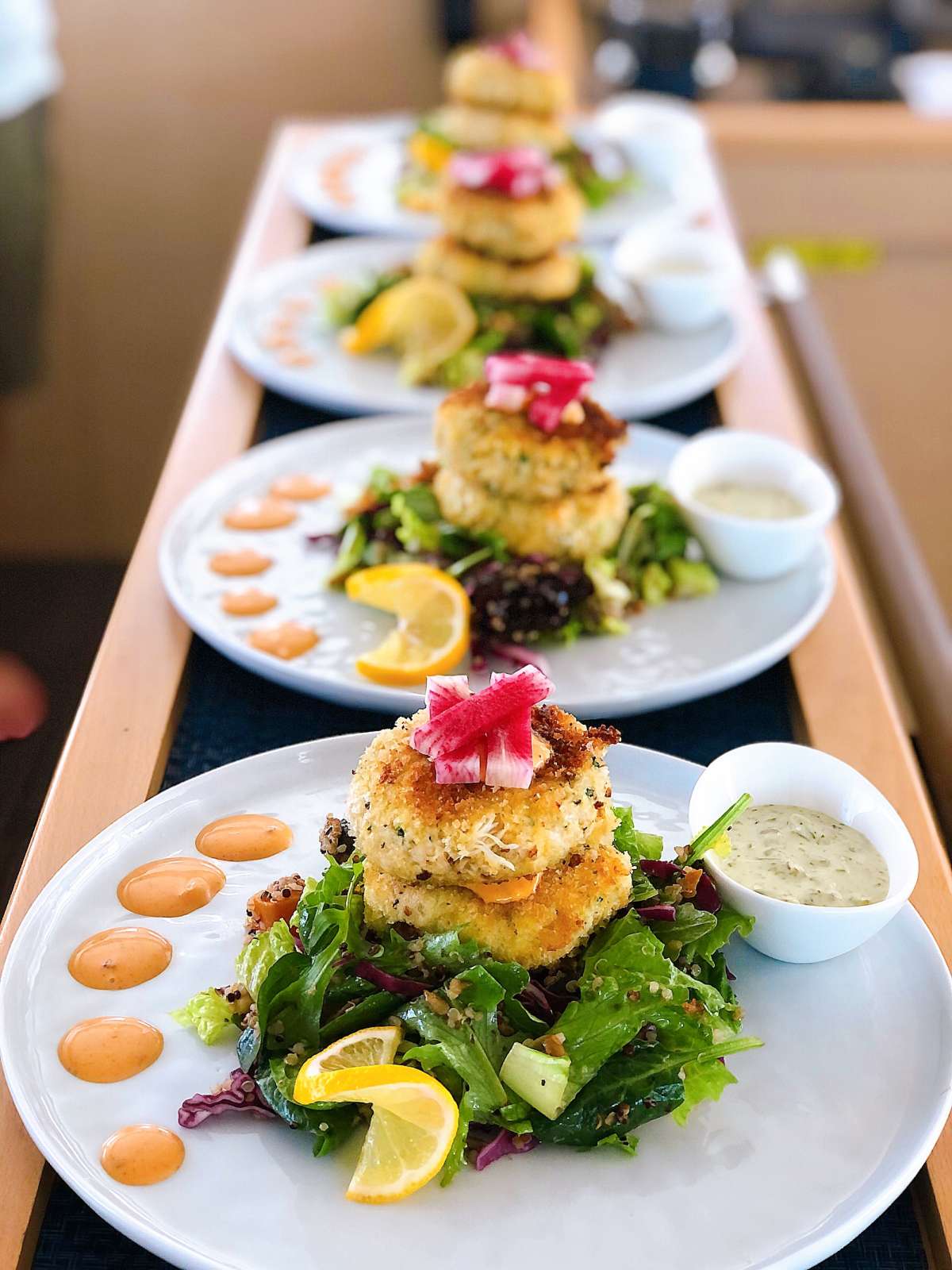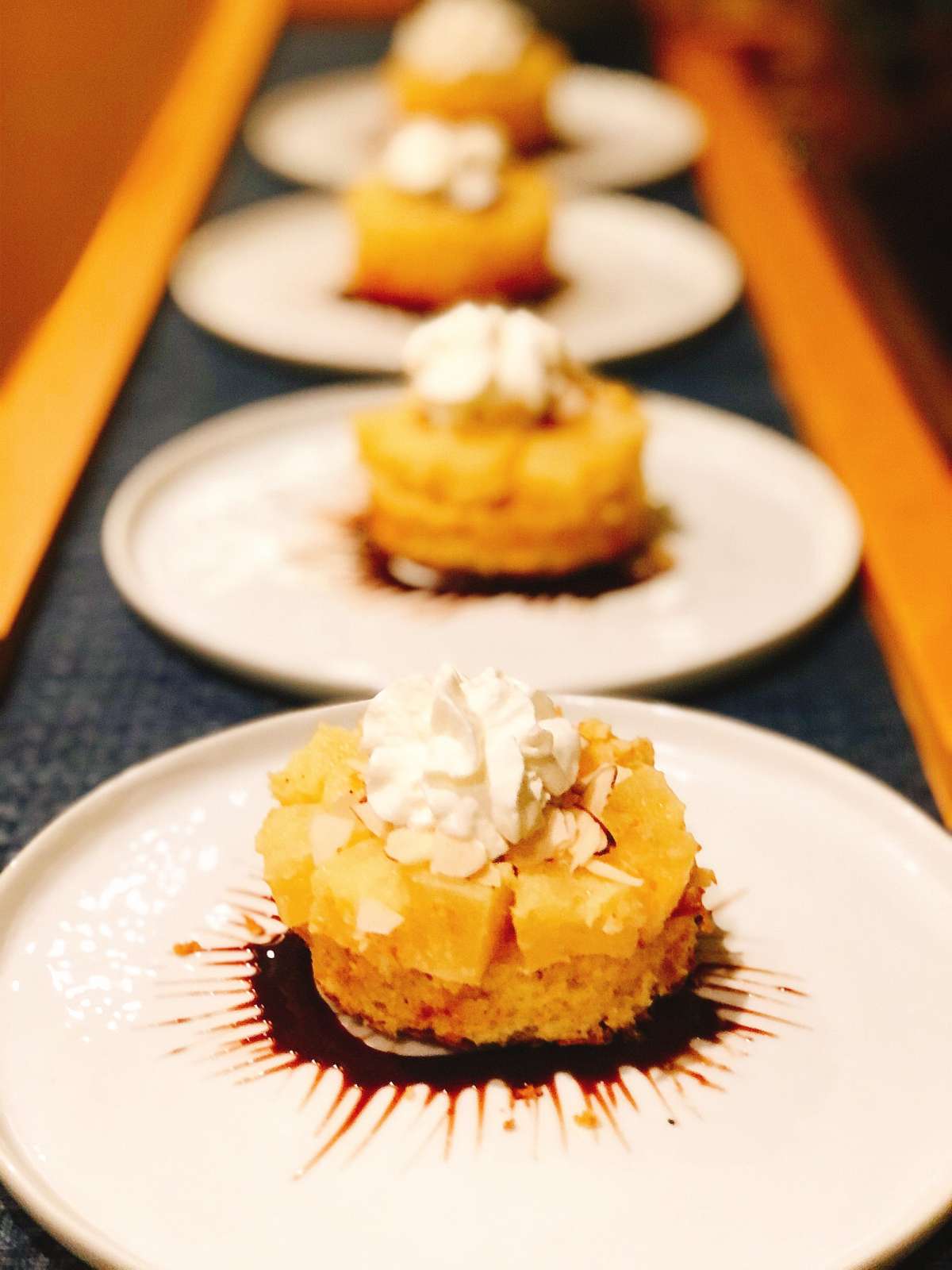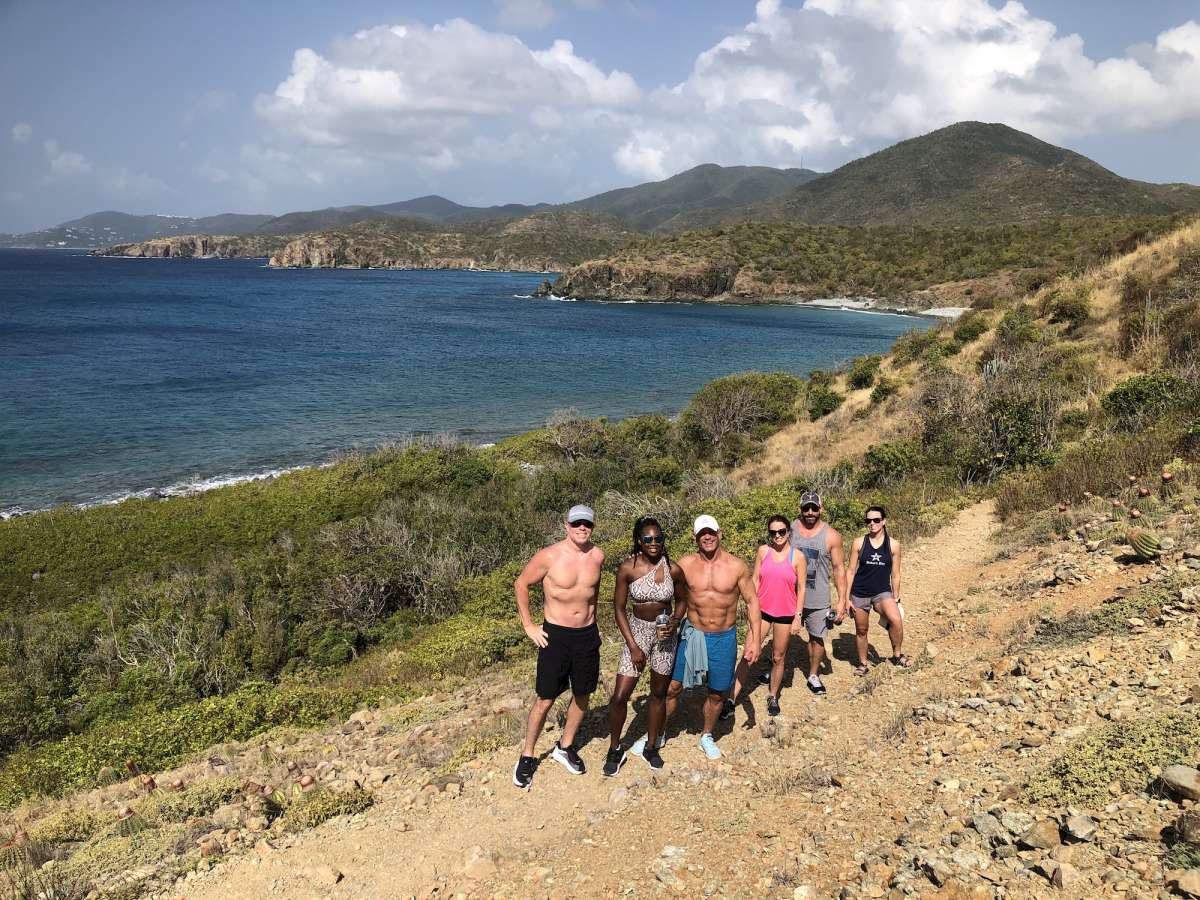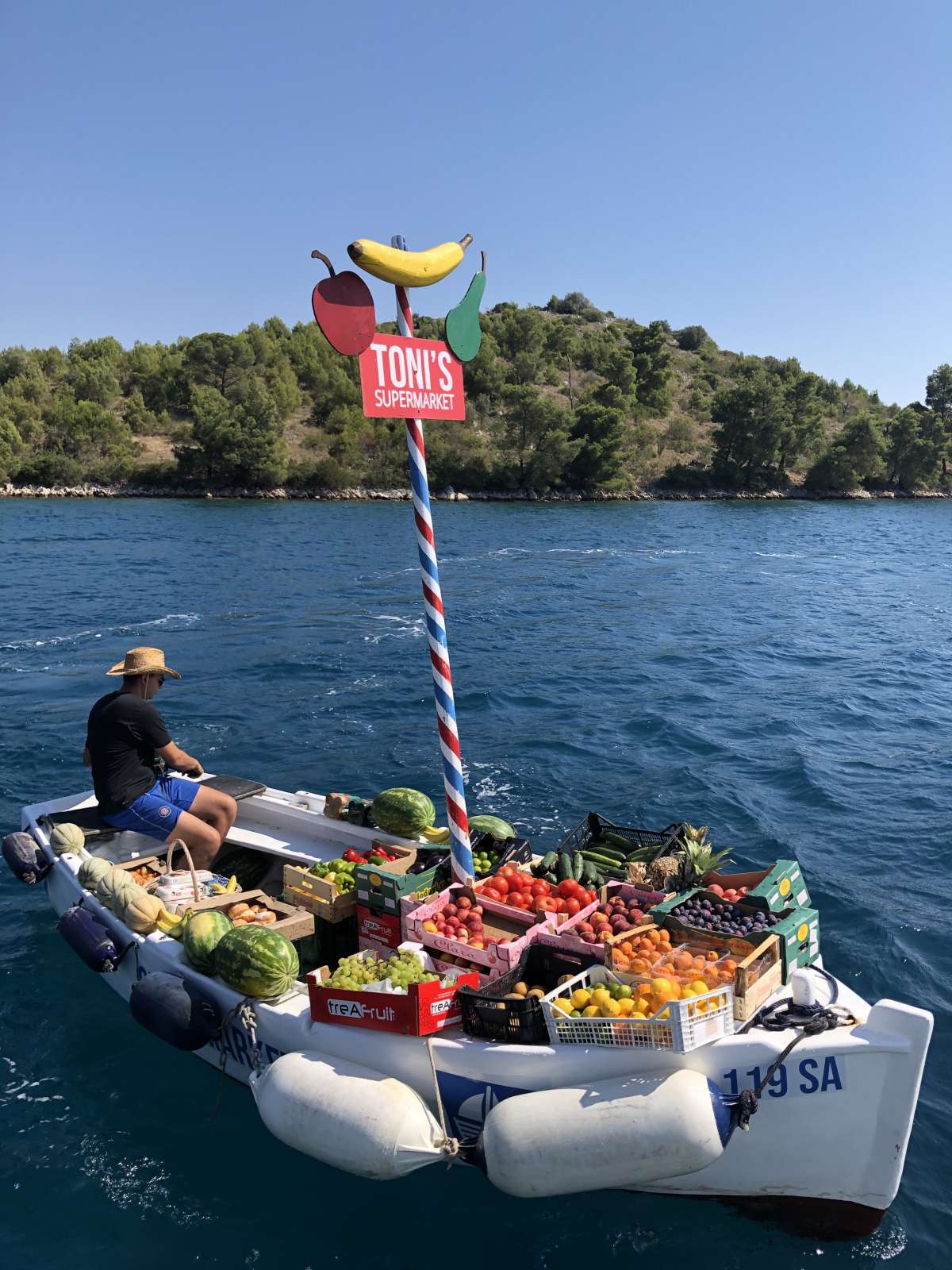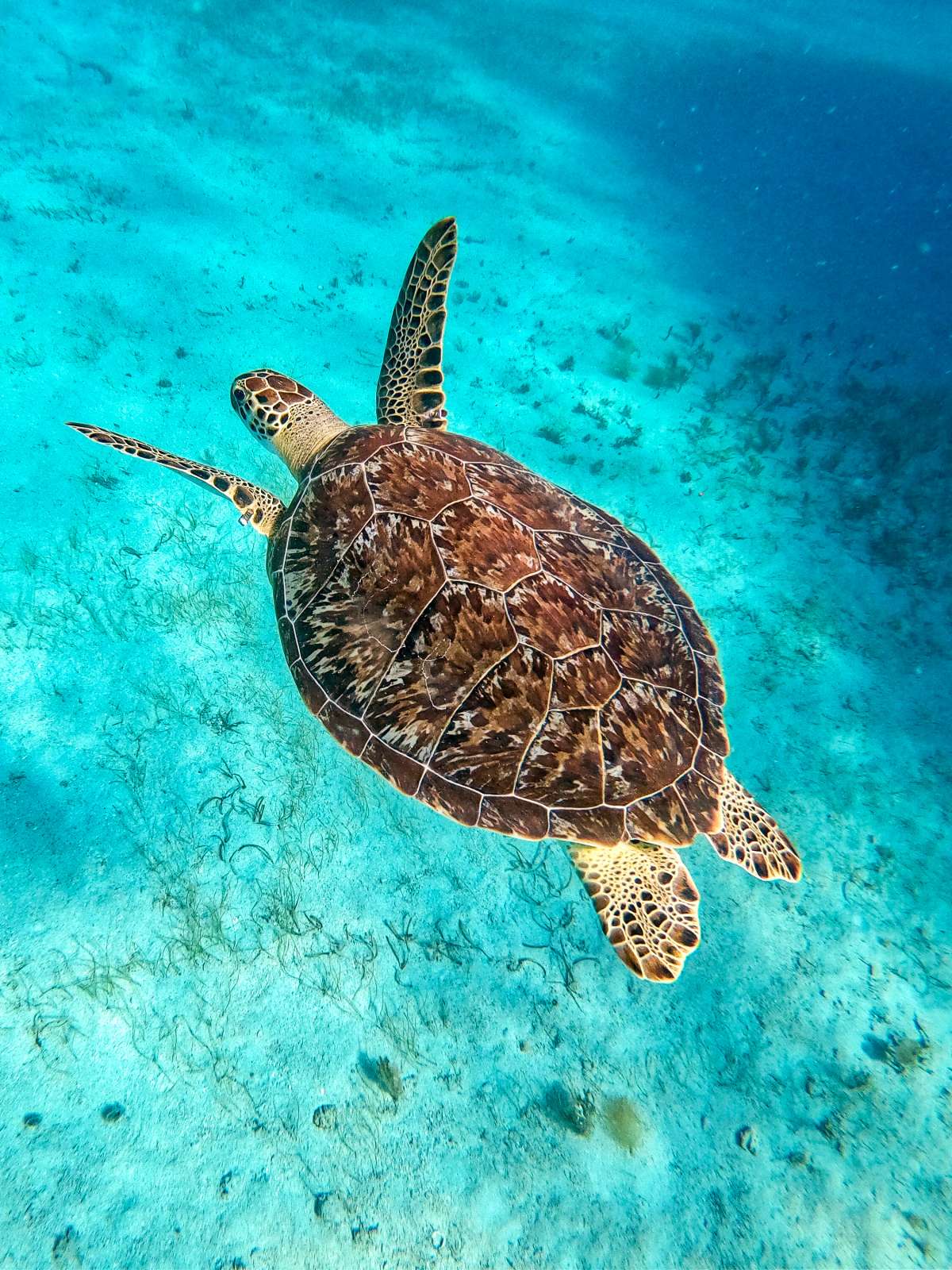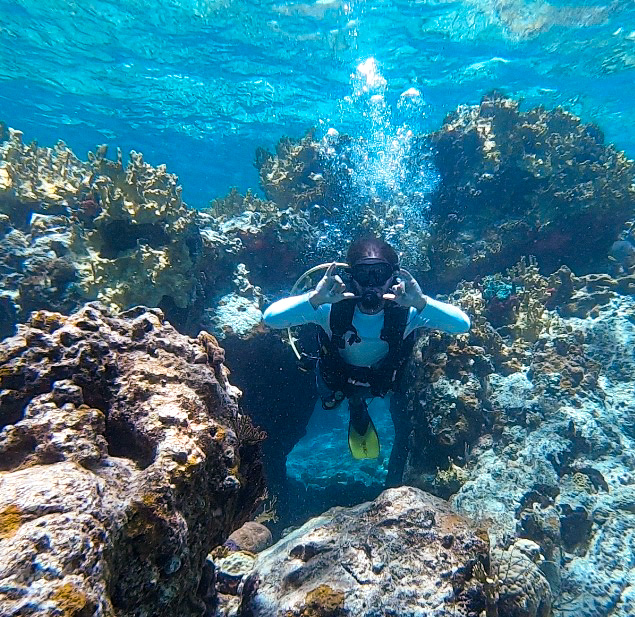 Description:
Hello guys, welcome aboard RESPITE AT SEA, a beautiful, luxury Lagoon 57; follow me; I'll take you for a tour of the boat.  Starting in the cockpit, we've got a beautiful dining area here; this is probably where the majority of the dining will take place.  While onboard charter, it's a stunning place to view the bays and areas of the Virgin Islands that we see every day.
Back here along the aft end of the cockpit, we have comfortable seating throughout, great for use on passages between islands and bays.  And you can see our awesome 50 hp Honda dinghy off the transom here.  It fits all the guests onboard and it's good for water sports.  We've got the bar area here; we've got this great drinks cooler here for beer on ice onboard."  Captain Ross, a young South African, who won "Best Captain in Show, November 2020," picked up a cold beer in his hands and showed it to us.  "Alright," he said, putting it back….
"Let's take a quick look down the front at some of the toys we have.  Here are a couple of Seabobs that we've got onboard; these bad boys are always good fun.  We'll give you guys all the demonstrations to use them and on we go.  It's loads of fun."
At the front we've got all sorts of toys onboard.  This is our forward sports – masks and snorkels.  And we're a dive boat, so we have eight dive tanks and all the gear, and experience for a dive charter.  We do three dives a week, and we have a dive compressor onboard, so we can top up the tanks and go.
A couple more toys – we have a stand up paddle board; they convert to kayaks.  So yes, they are very comfortable.  We like to go on hikes; we go to the beach, so we have some beach toys.  We take refreshments on the hike and end up playing the beach toys on the beach.
One of our favorite areas on the boat while on passages,  especially down wind we have a forward cockpit here on the foredeck with table for cocktails, or maybe a morning coffee; it's a great spot.
Let's head up to the flybridge.  Here we are, there's lots of seating, a sailing awning; it's everybody's favorite part of the boat; it's fit for many occasions, and with its dining table, we will prepare a couple of meals here.  We like to dine up here.  We have a beautiful dining area, and there are weather curtains, so we can close off the area, and here is it's amazing day bed.  We've got some custom pillows that make it really, really comfortable to hang out.  So yes, you can get up easily from the cockpit.  We serve great pina coladas.
This helm area is where all the magic happens.  This is my area of the boat.  We are enthusiastic about sailing, usually once a day at least, and we like to do a couple of sunset sails as well.
Lets head on downstairs and Daniella will show you the interior.  "Hi, everybody; I'm Dee.  I'm going to show you the interior and our beautiful cabins.  So this is the first of three guest cabins.  Come on down.  Located off the cockpit, it has its access off the cockpit.  "It's maybe my favorite cabin onboard," Dee says, "but it may be my second favorite; they're all beautiful cabins, so it's hard to choose, but definitely one of the three spacious beautiful cabins onboard, each with lots of space for three couples.  I'll take you into the bathroom here; even a seat in the shower to put shampoos and gels on."
Back on up through the cockpit, Daniella led us into the salon and the galley.  "Here is where the magic happens," Daniella said, referring to the galley.  A graduate of Ashburton's cooking school, she is very creative.  Wearing light gray skirt and white top, similar colors as Ross, she met Ross on the Great Barrier Reef where they worked on charter yachts together, then moved to the Mediterranean to work yachts there; now they are in the Virgin Islands.  "Breakfast, lunch, dinner, this is where it all gets cooked up and then we've got the Barbecue off the back of the stern too.  We use it a lot for the cooking.
Our saloon area has table in the middle, now set up as a coffee table, but it can be used as a dining table, if needed, but primarily we do like to dine outside.
Now I'll take you down to the second of three guest cabins.  Again, this one is very, very spacious with lots of storage.  All of our cabins have plenty of storage, so it's very nice.  It has its own bathroom here.  Again, shower with the seat to rest things on…..
Now I'll take you to the master cabin.  I think this one is probably my favorite cabin, and the reason for it is it's probably the most beautiful cabin around.  It just gives you that little more luxurious feel.  Again lots of space and it's going to have the beautiful access onto the deck, and in here is your head and a small basin as well for handwashing, everything you need.  And then you have your in-room shower around glass, opposite of which is a roomier area with bigger wash basin for make up, seating, everything you need.  This is definitely a selling feature of this cabin, we can go straight out onto the deck through this hatch here.
Based year round in St. Thomas, RESPITE AT SEA charters for:
$23,500 weekly all inclusive for two guests
$24,250 for three
$25,000 for four
$25,750 for five
$26,500 for six
Rates include food, fuel, bar, and dockage – everything! – except gratuity.  Christmas and New Years are sold at a premium.
HOLIDAYS:
2021
Christmas Flat Rate $34,000 St Thomas pick up and drop off. 7 night minimum. Charter must end on or before 12/26.
New Years Flat Rate $34,000 St Thomas pick up. 7 night minimum. Charter must start no earlier than 12/27.
RESPITE AT SEA E-brochure, PHotos, Crew Profile, Sample Menu, Guest Comments, Rates & Bookings
Information believed correct but Nicholsons cannot be responsible for content.