SOUTHERN CHARM

50' Leopard
High Rate: $ 20,900 weekly All Inclusive
Low Rate: $ 18,500 weekly All Inclusive
Cabin Configuration:
3 equal guest Queen cabins, each with AC, private bathroom, stall shower, Molton Brown products + private crew quarters.
Specifications:
Length:
Builder:
Built/Refit:
Beam:
Draft:
Regions Available:
Locations It Travels:





Special Features:
50'
Leopard
2020
26.5'
5.5'
St. Thomas




Voted Best Yacht at St. Thomas Show 2020
Brand New 2020 yacht
Linen Sheets
4 Outside Seating areas
Water Toys
13' Highfield Rib inflatable dinghy with 25 hp outboard seats 8
tube
floating mats
two stand up paddle boards
swimming ladder
snorkel gear
one kayak
beach games
Rendezvous scuba diving
one floating dock
projector TV for indoor/outdoor viewing
onboard Wi-Fi
Air conditioning
Have a Question About This Yacht?
Fill out the form below and we will get back to you quickly!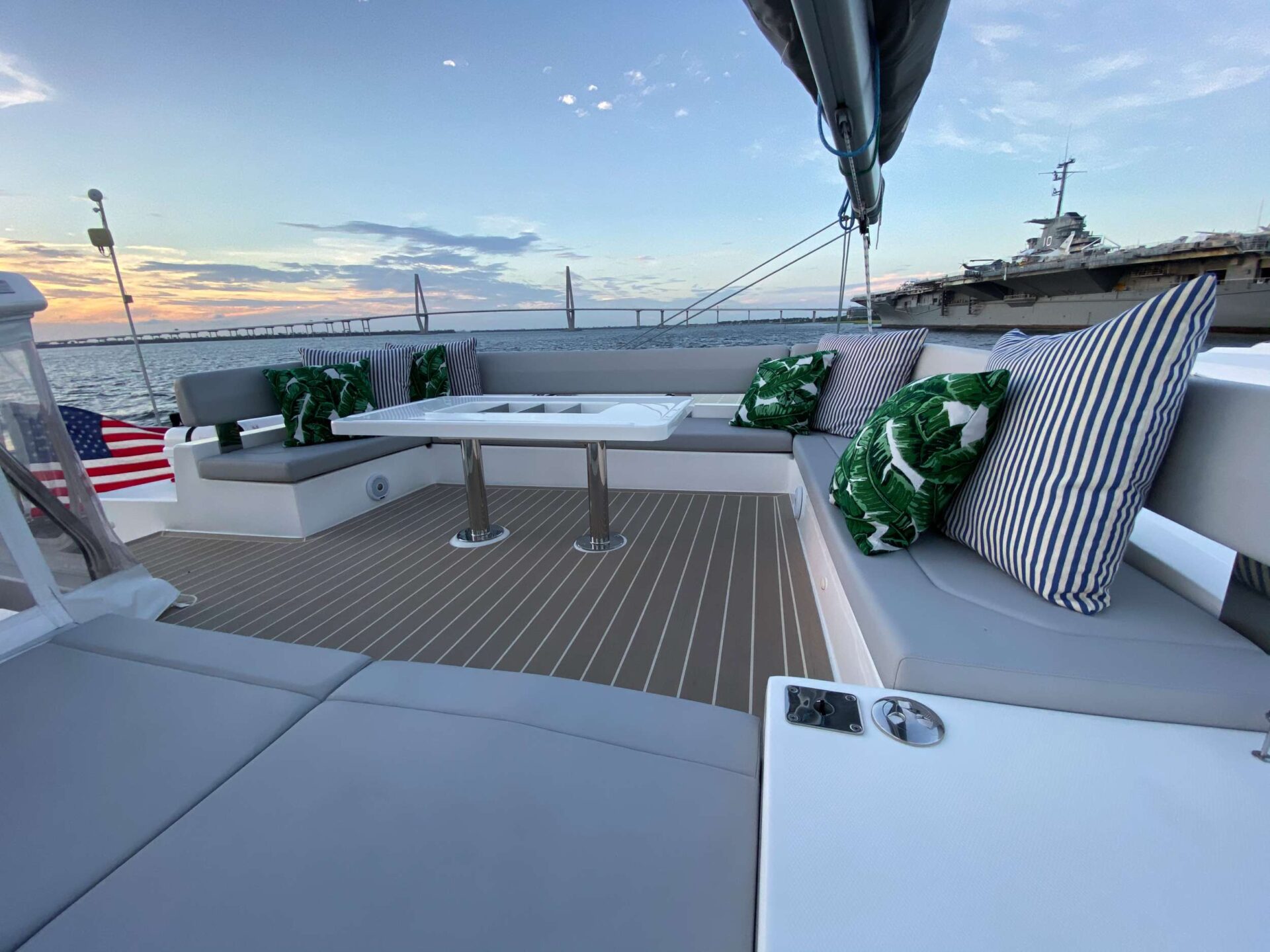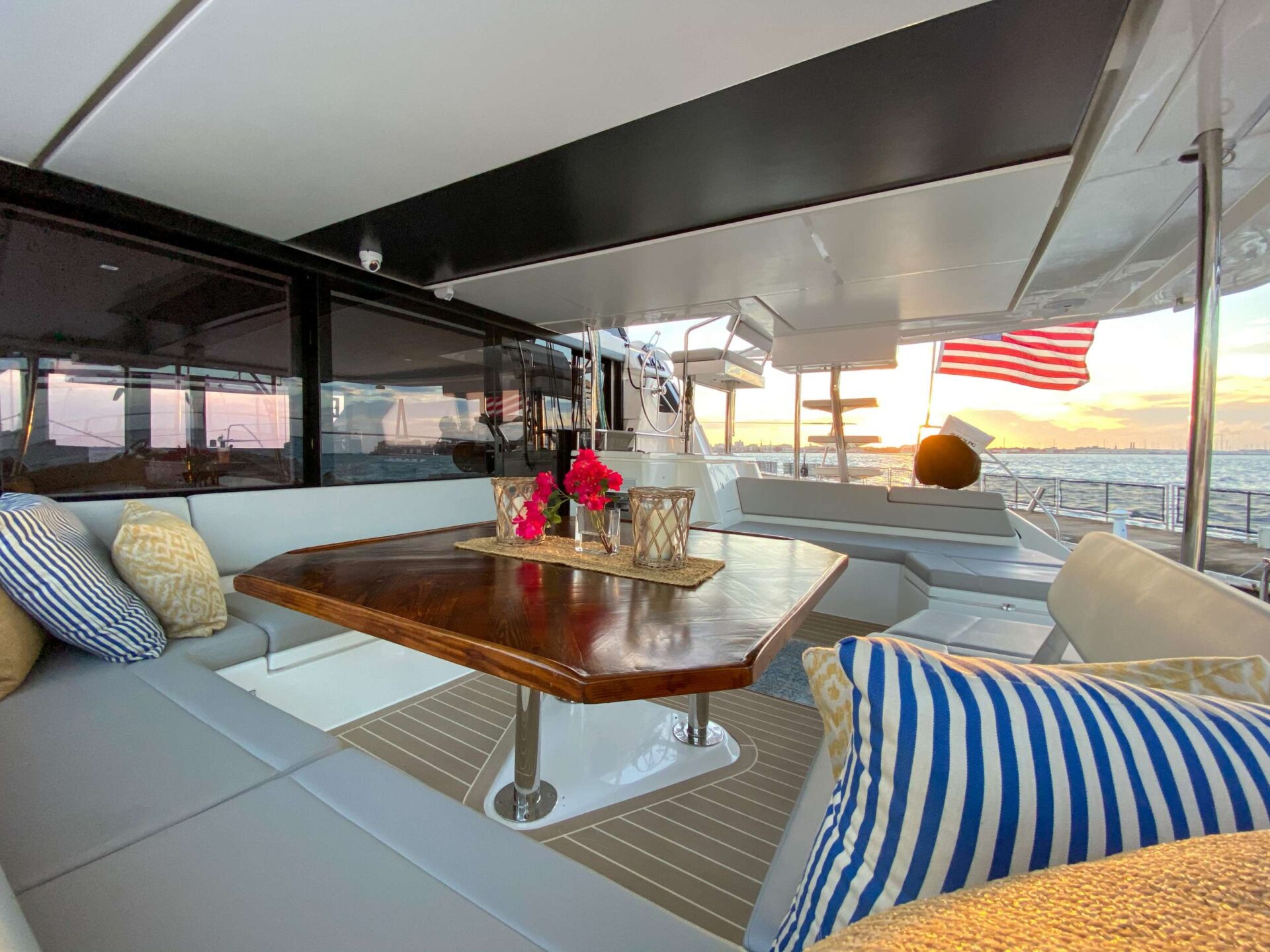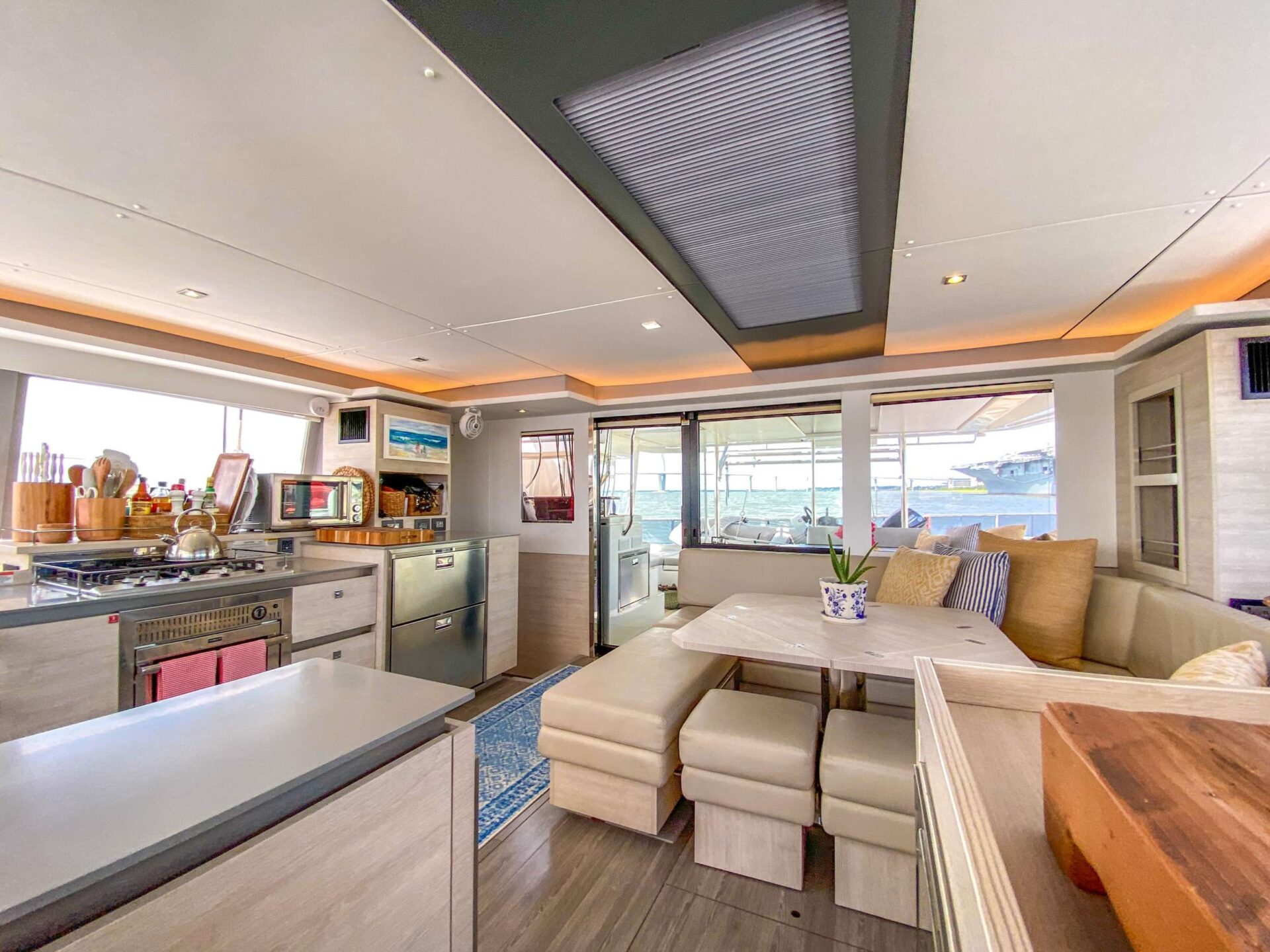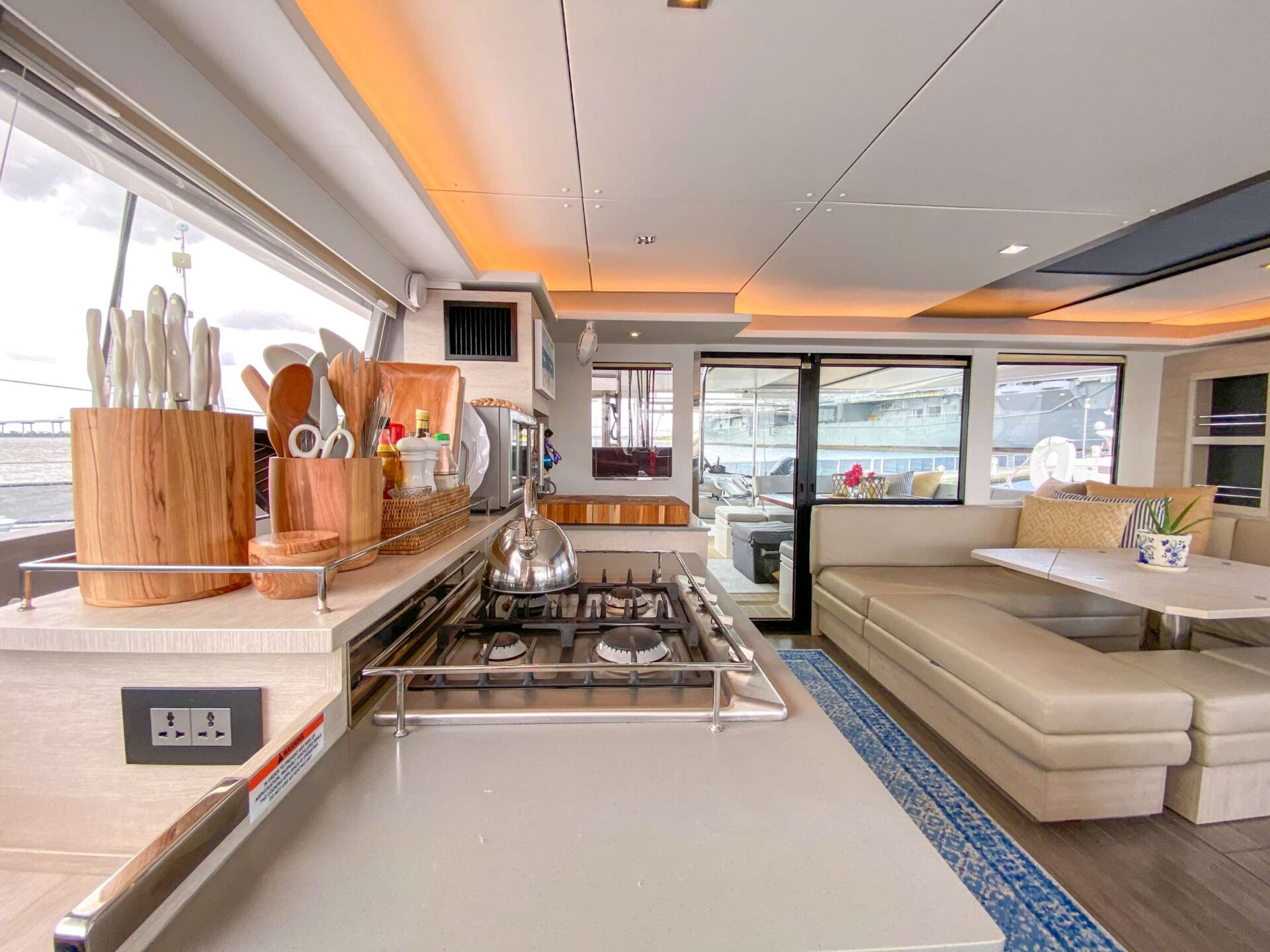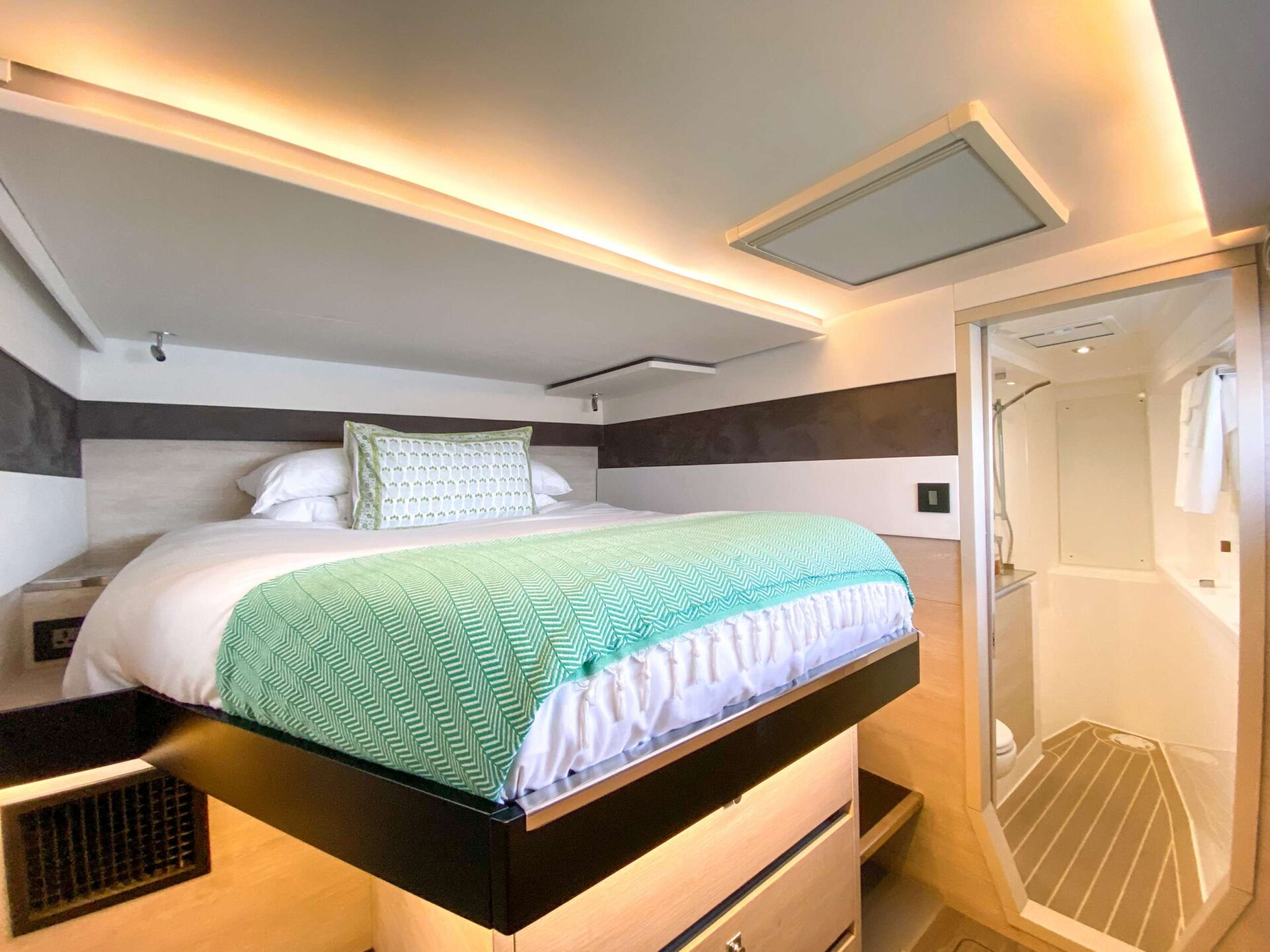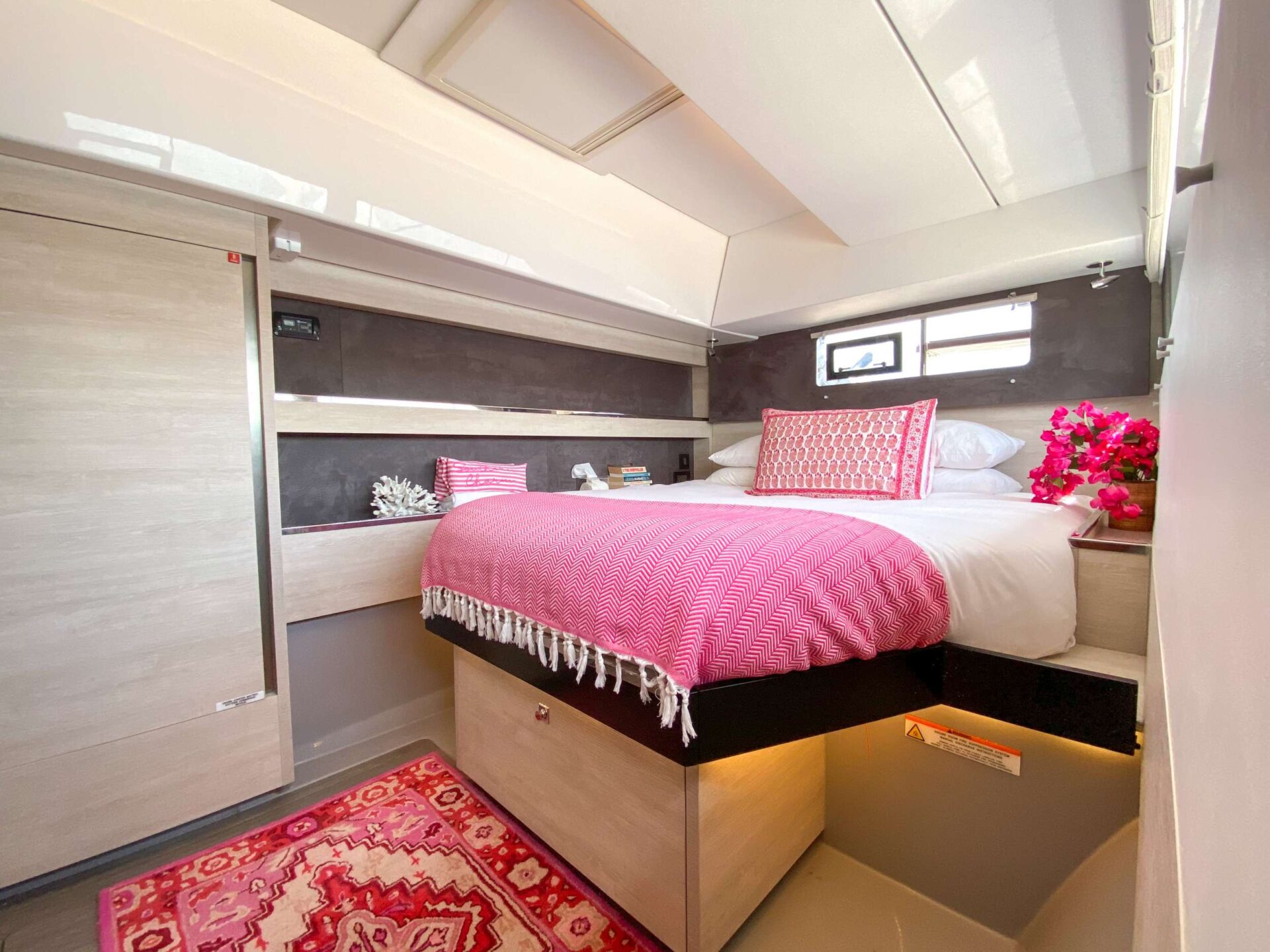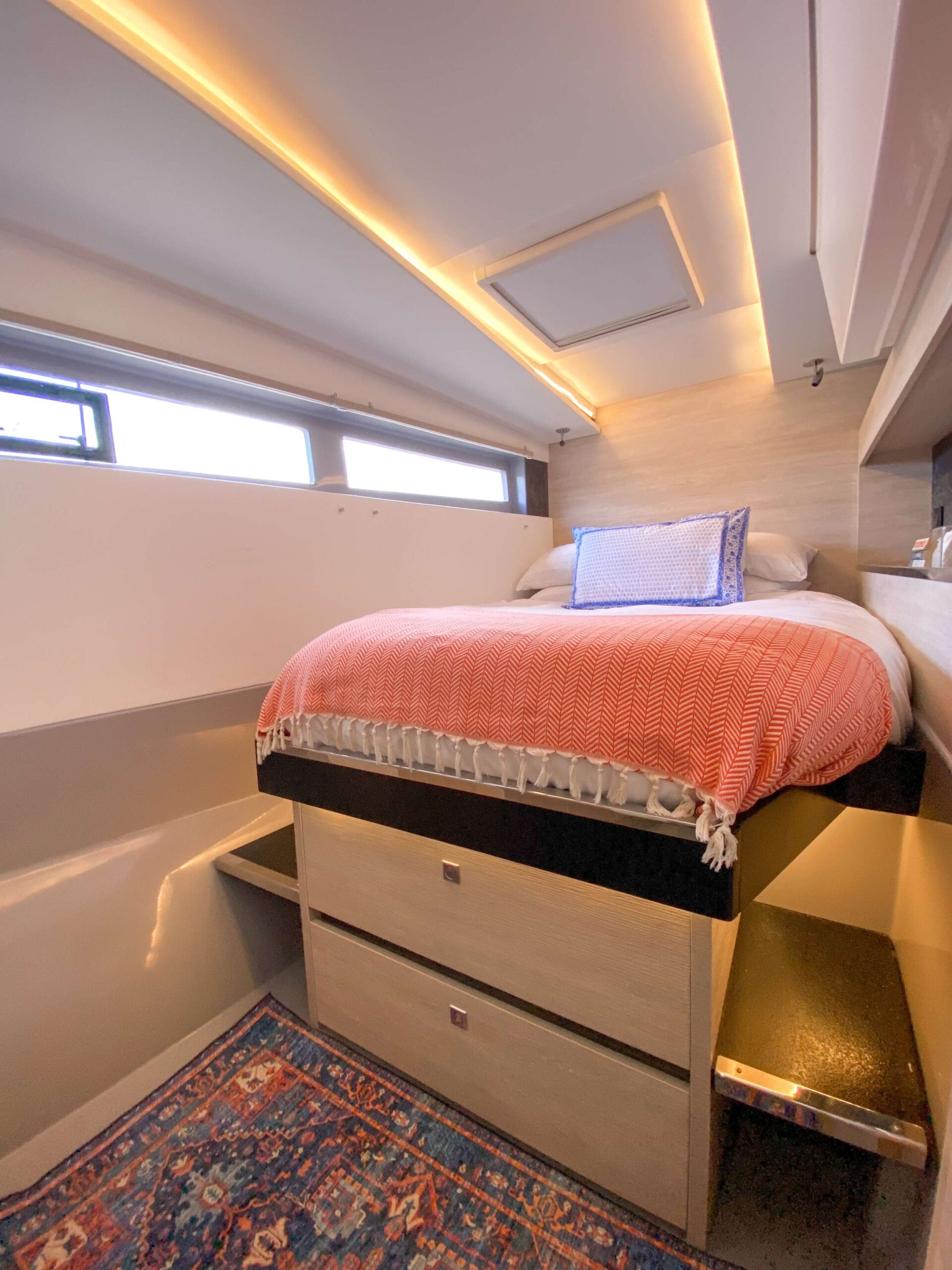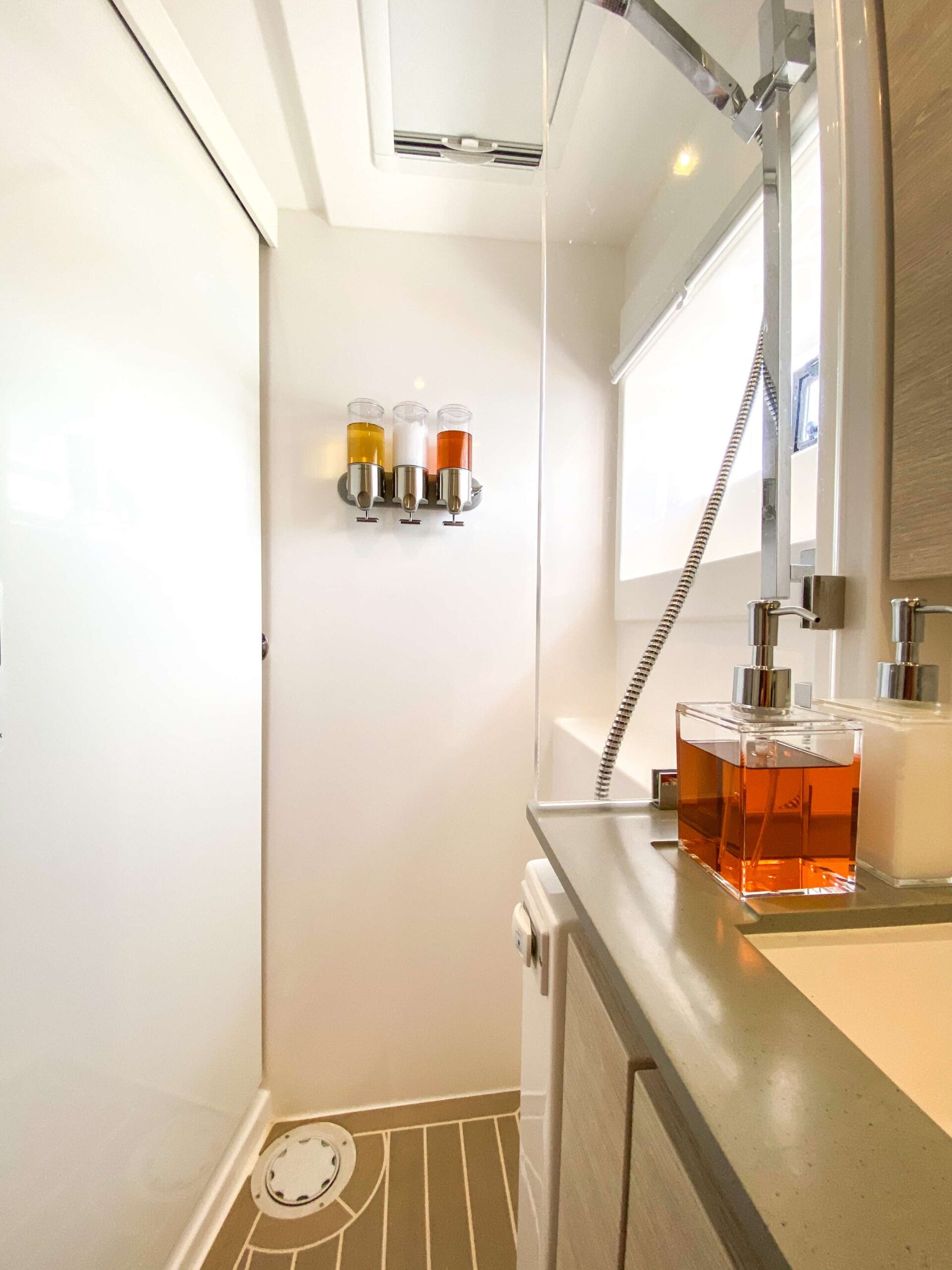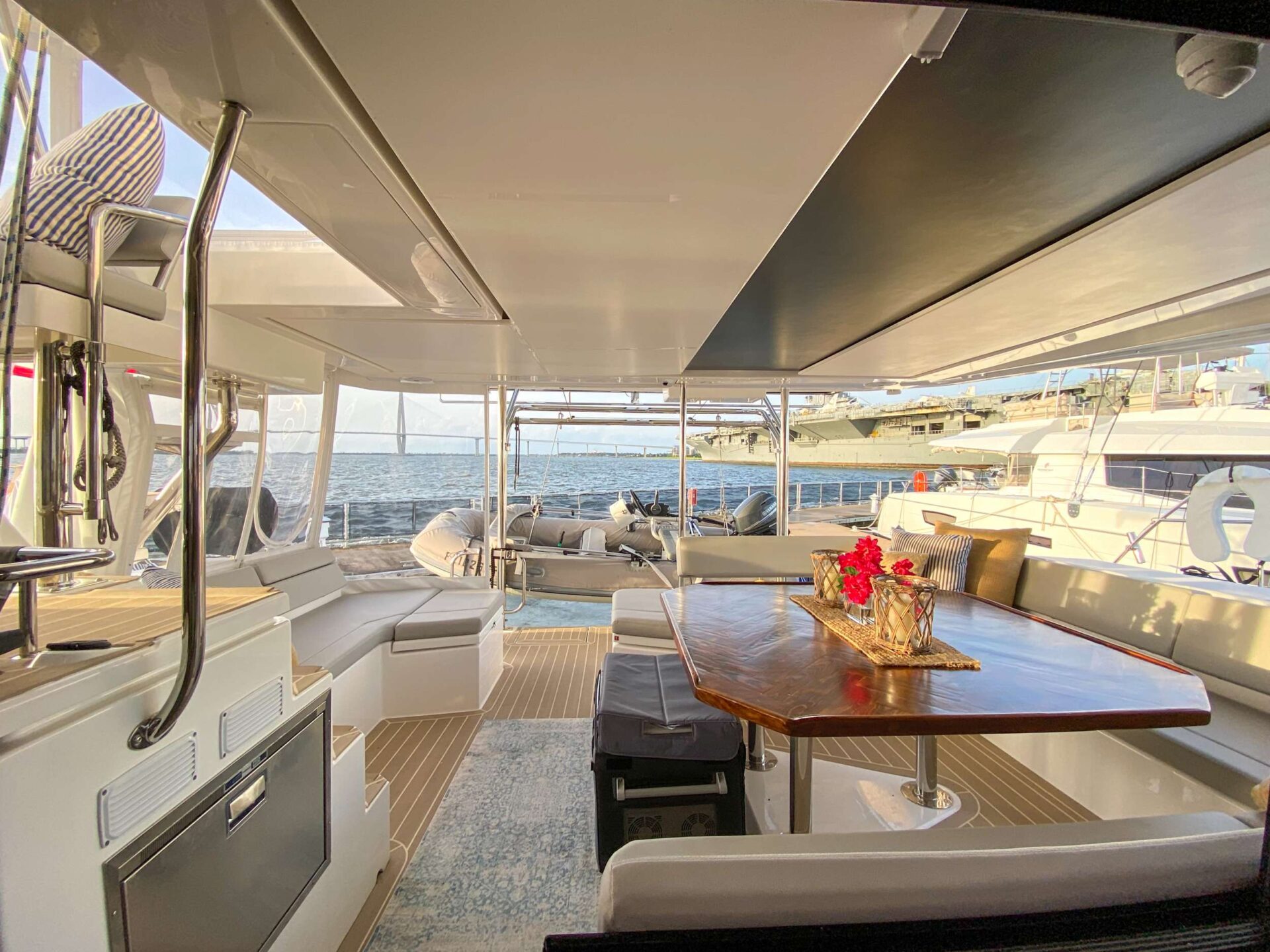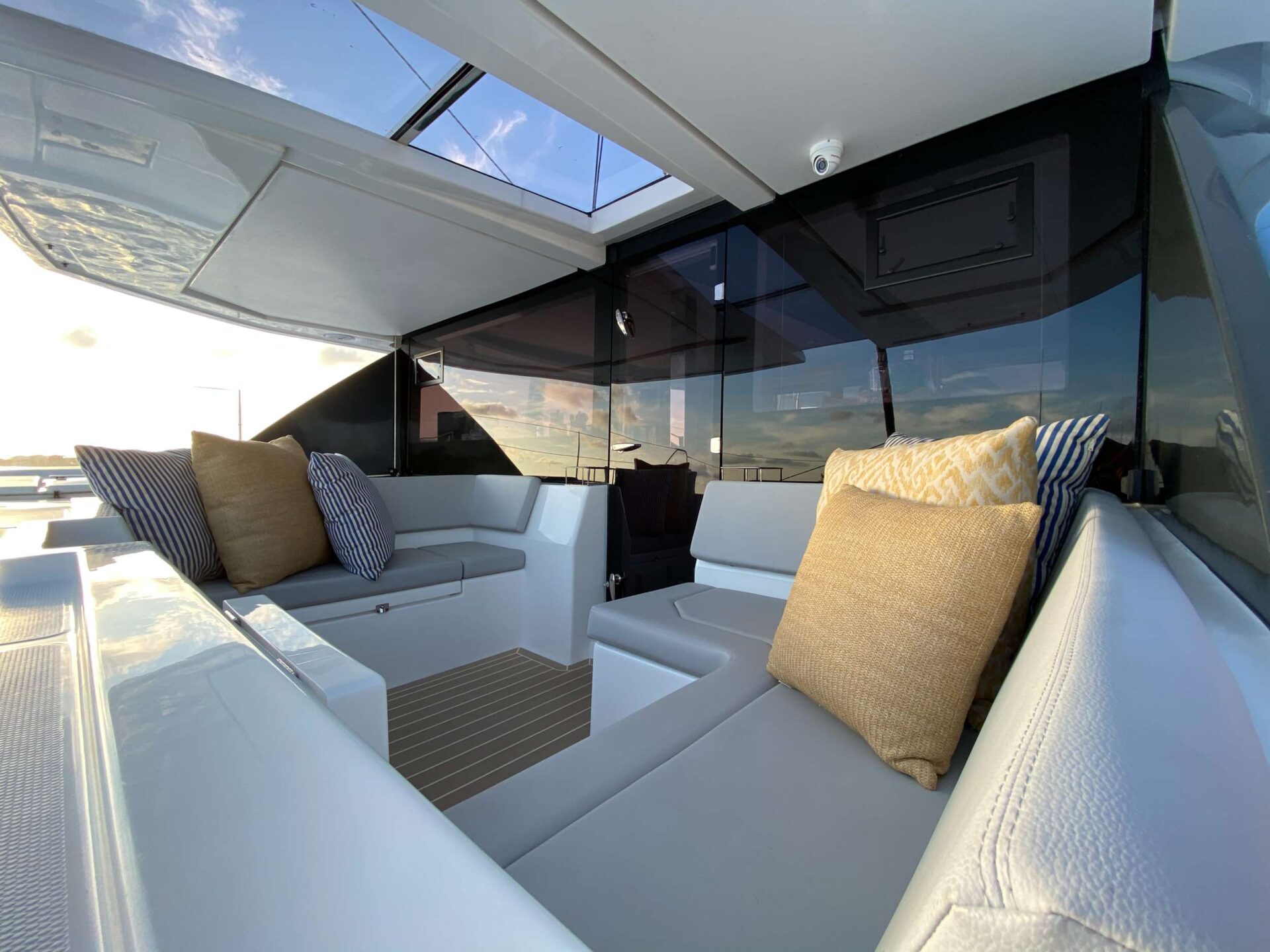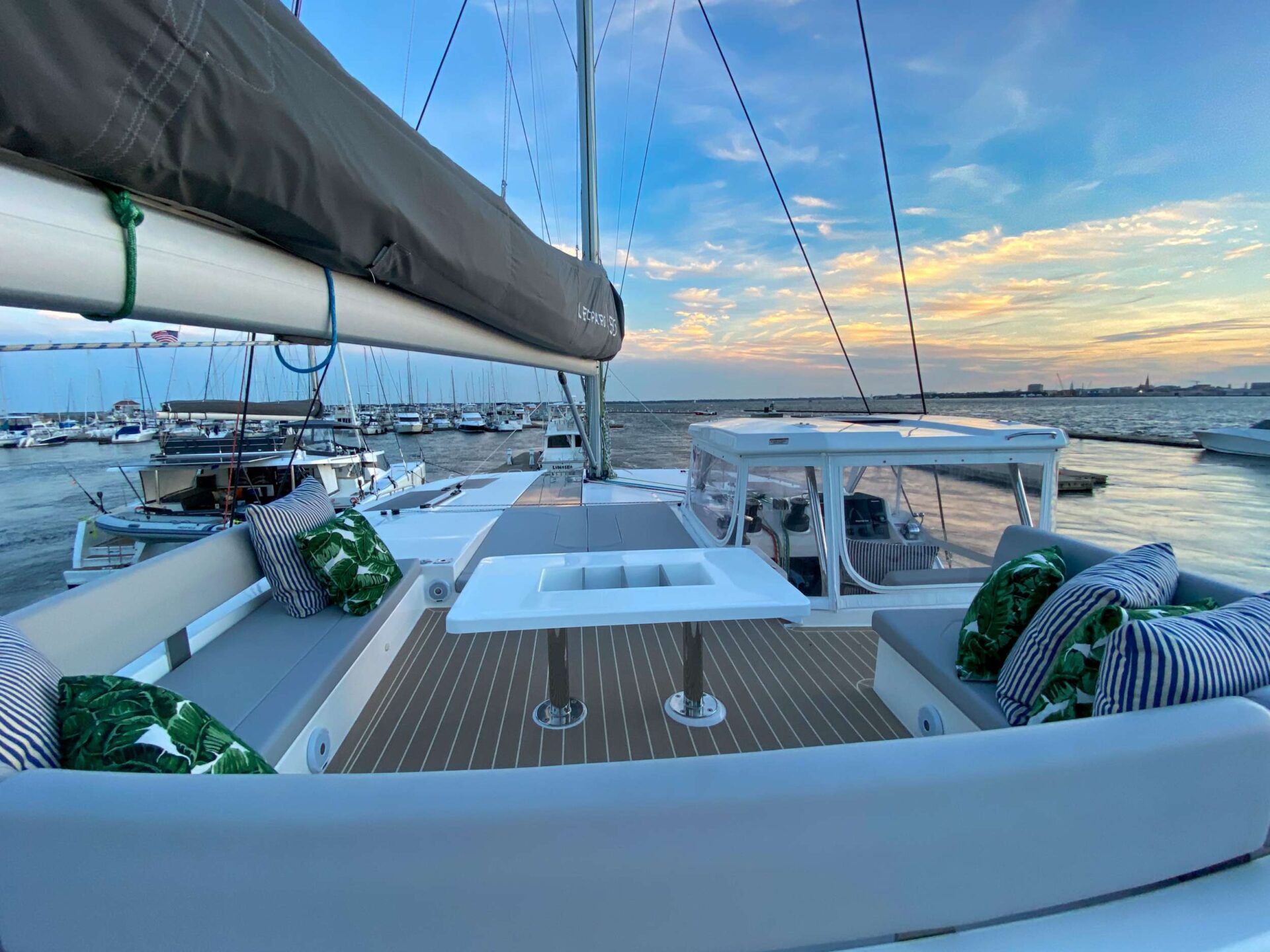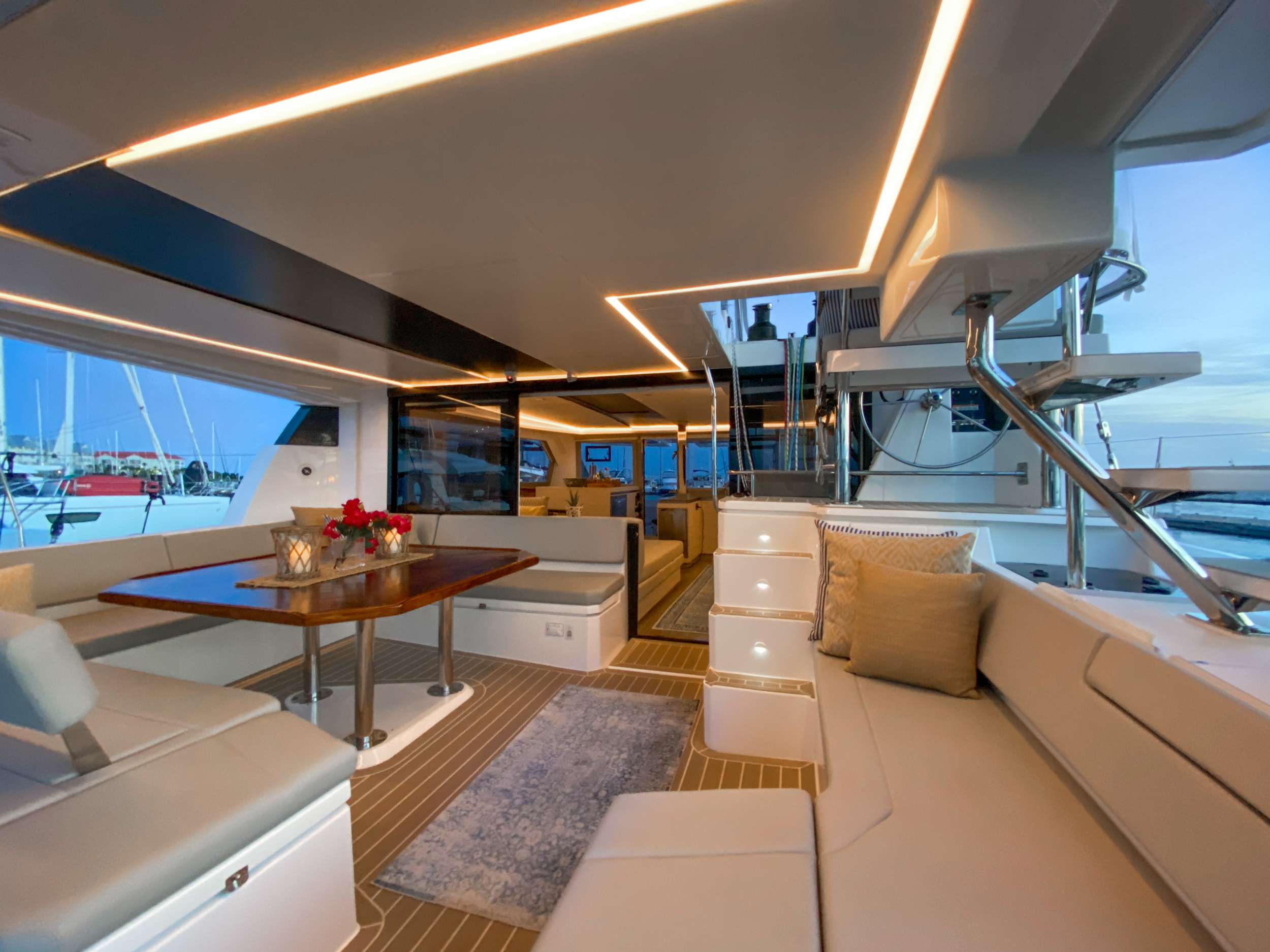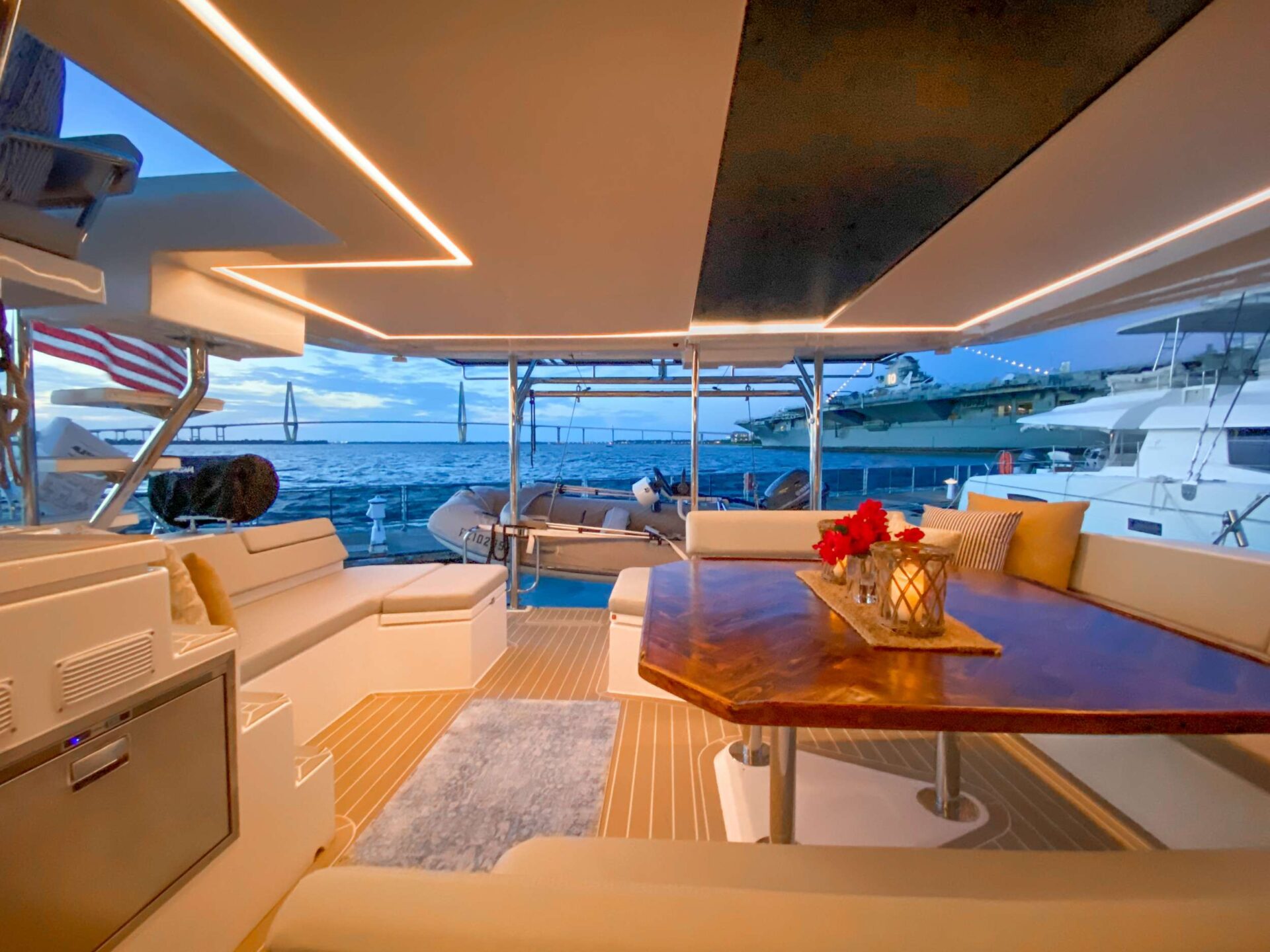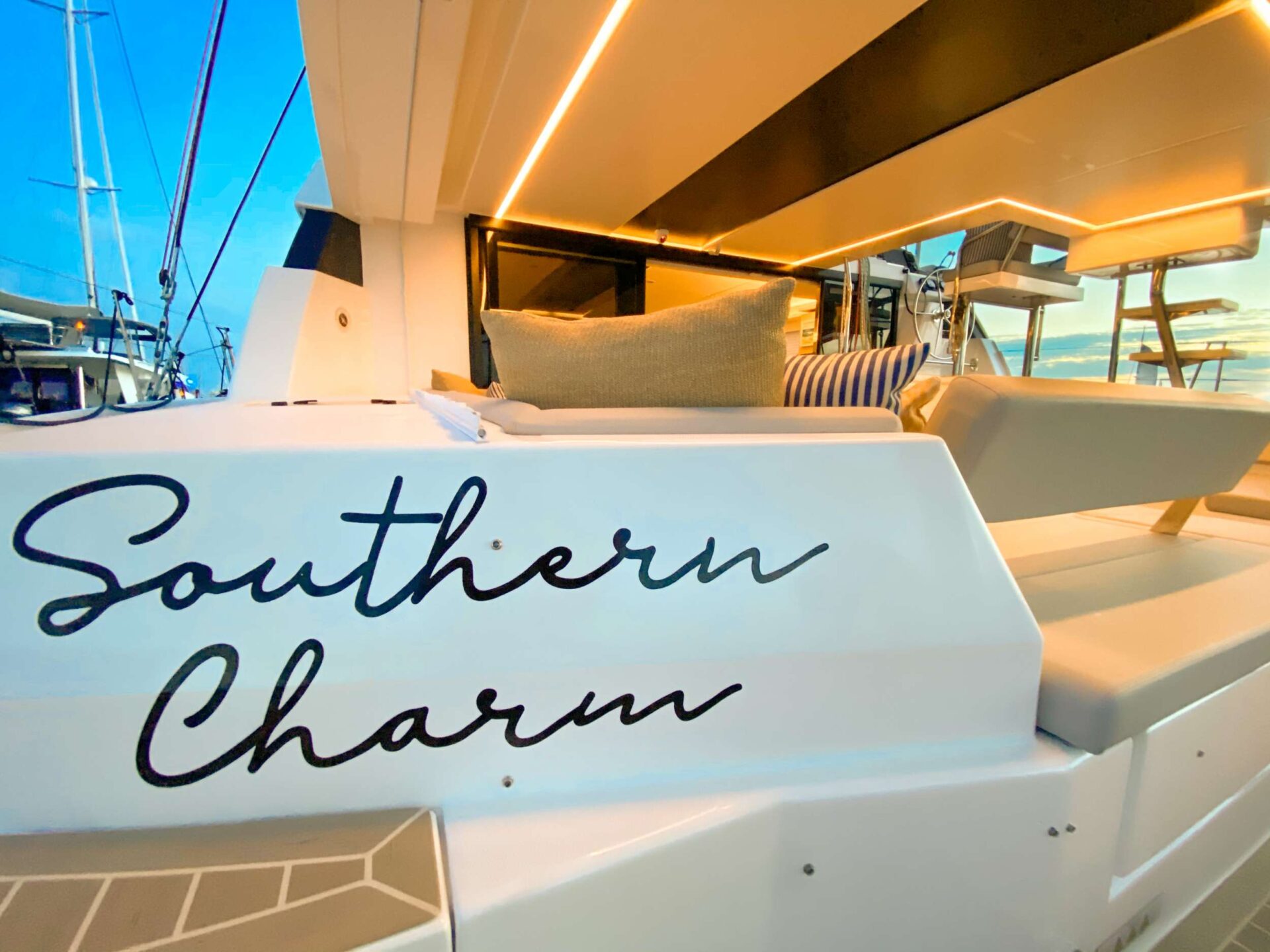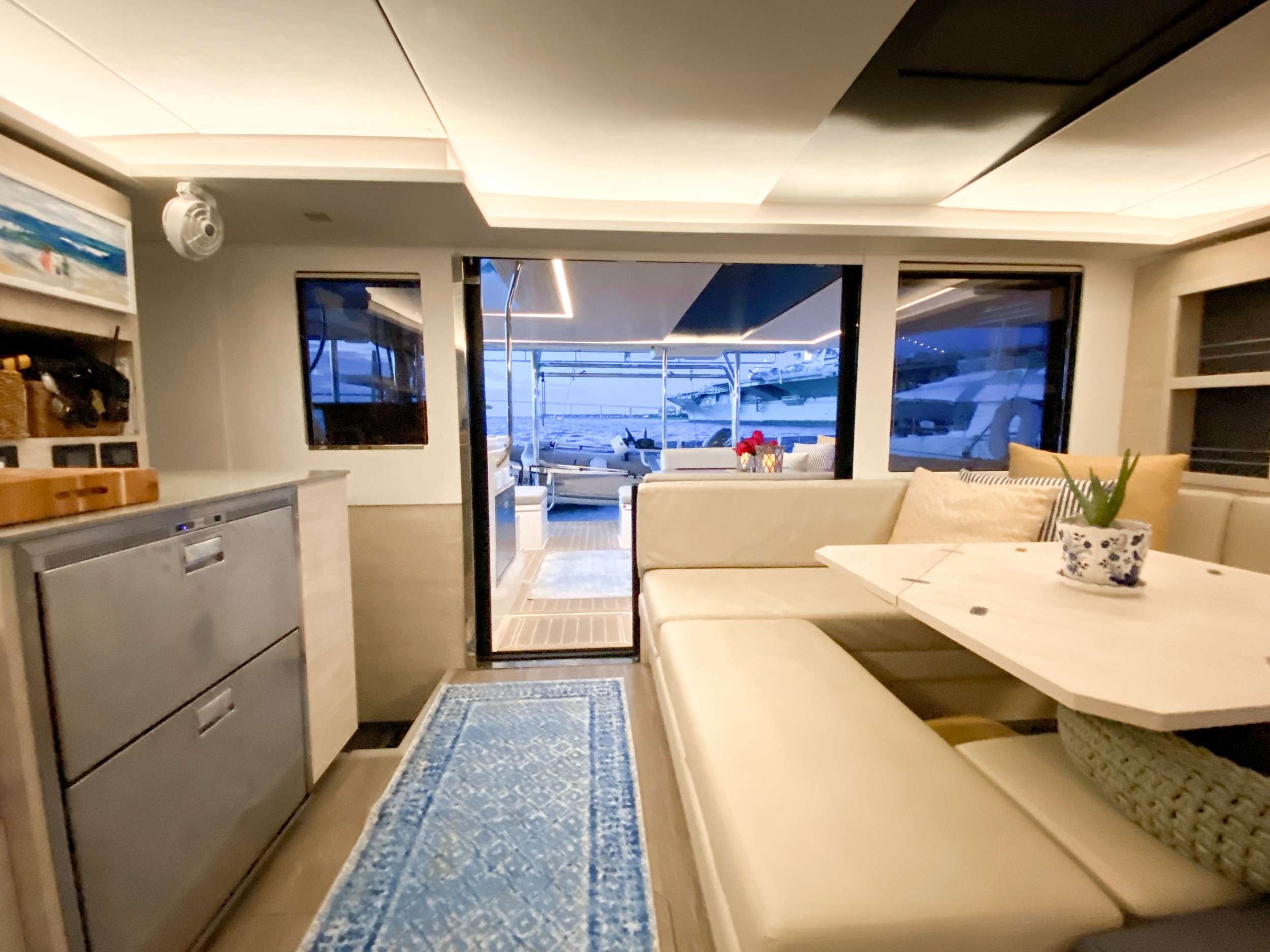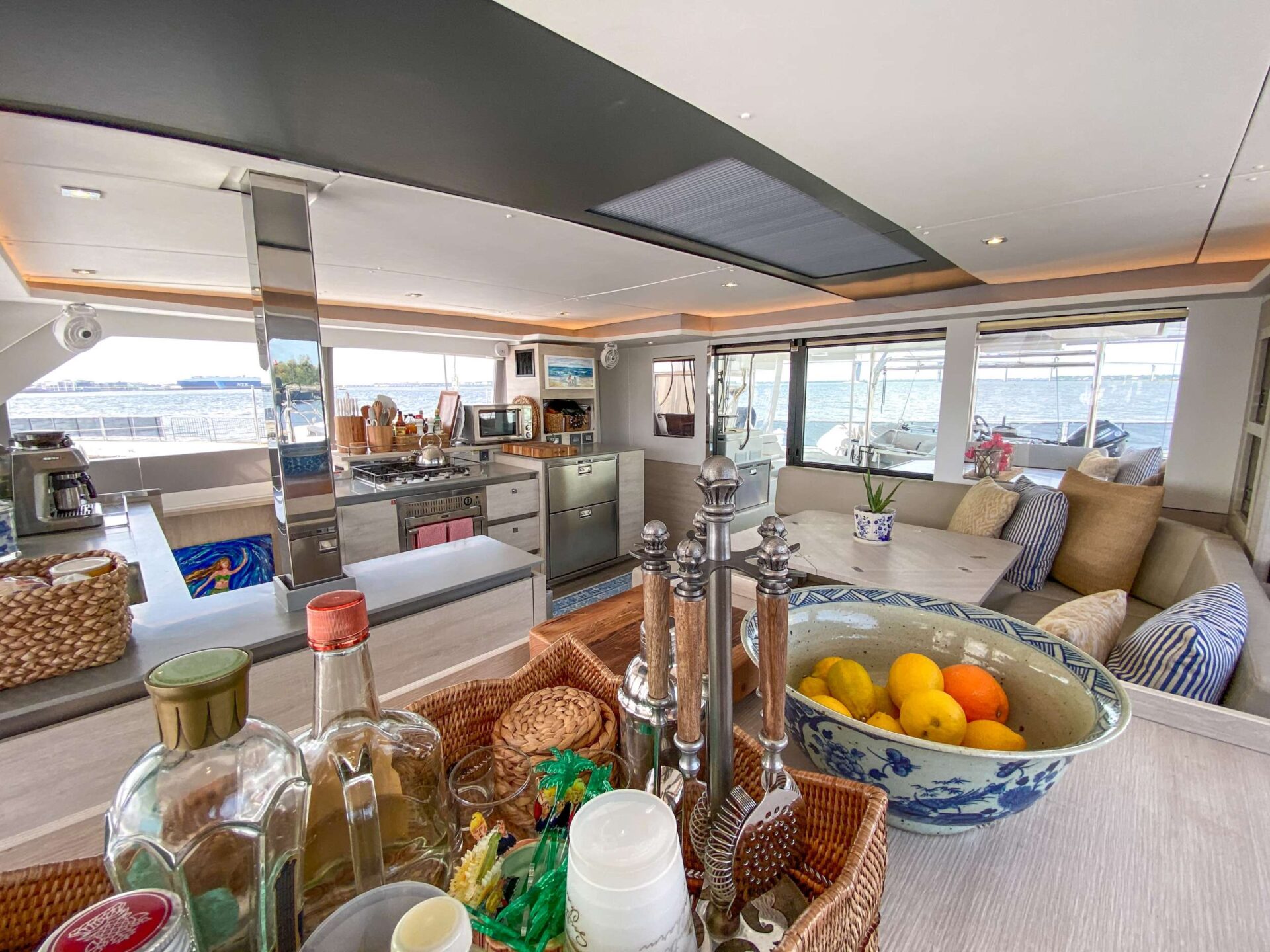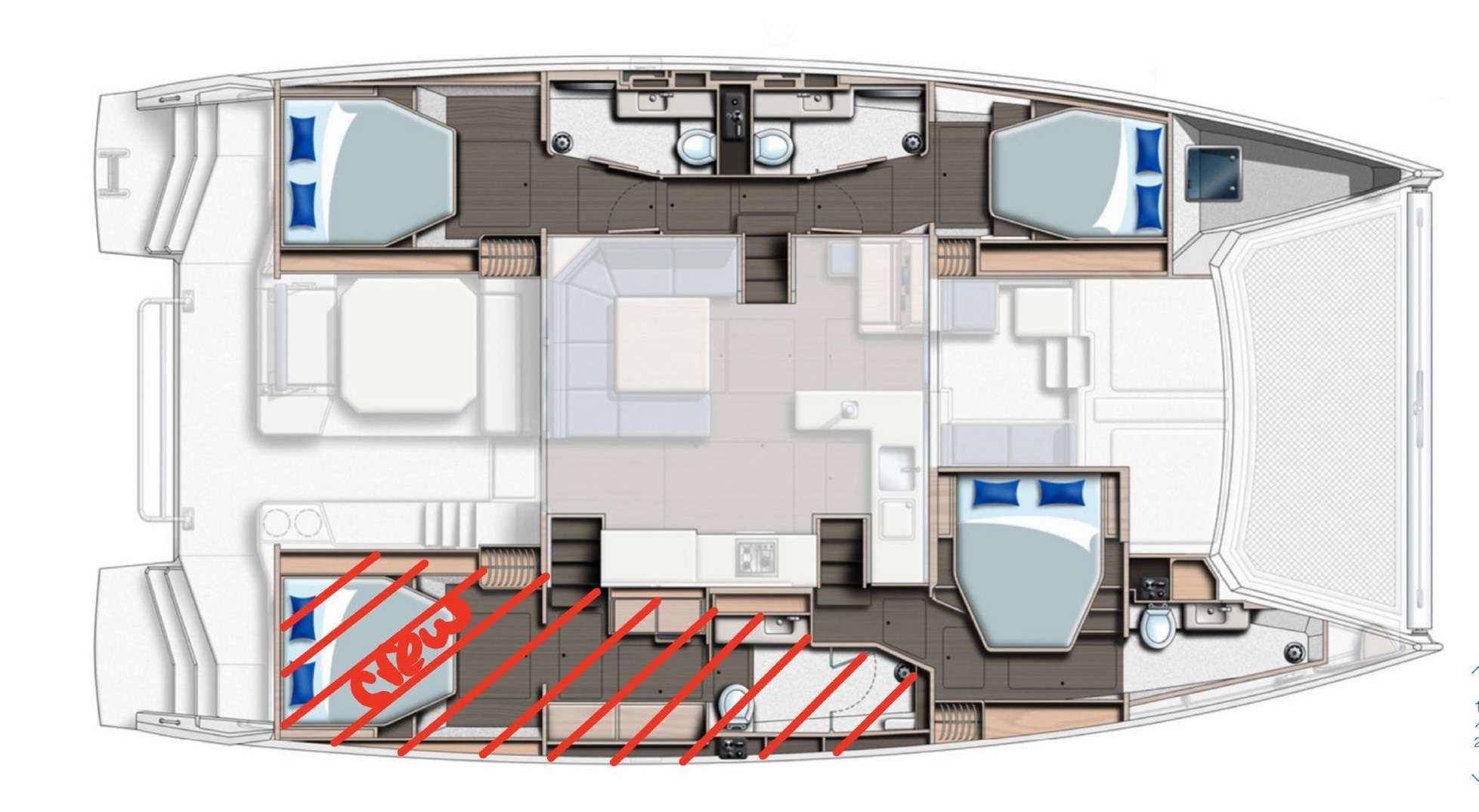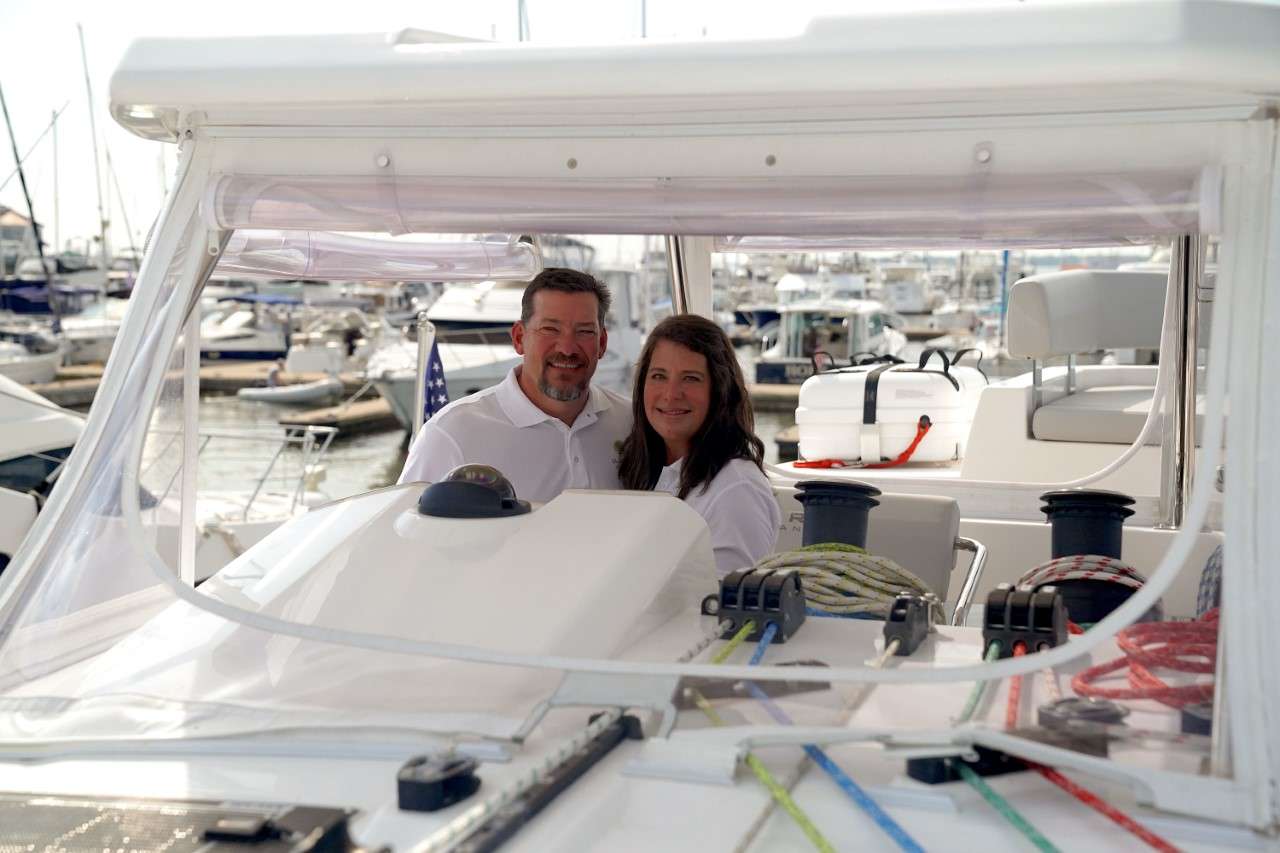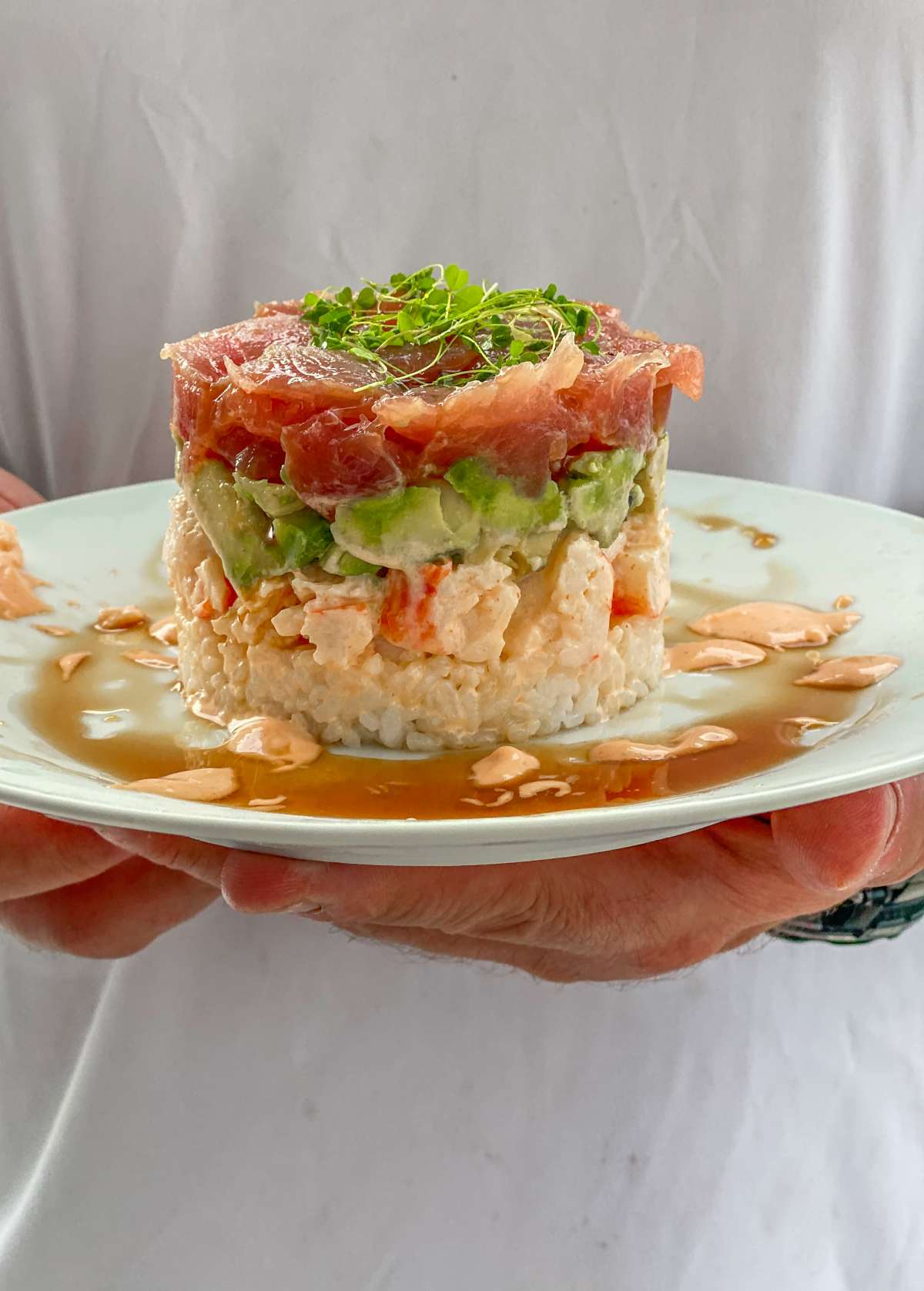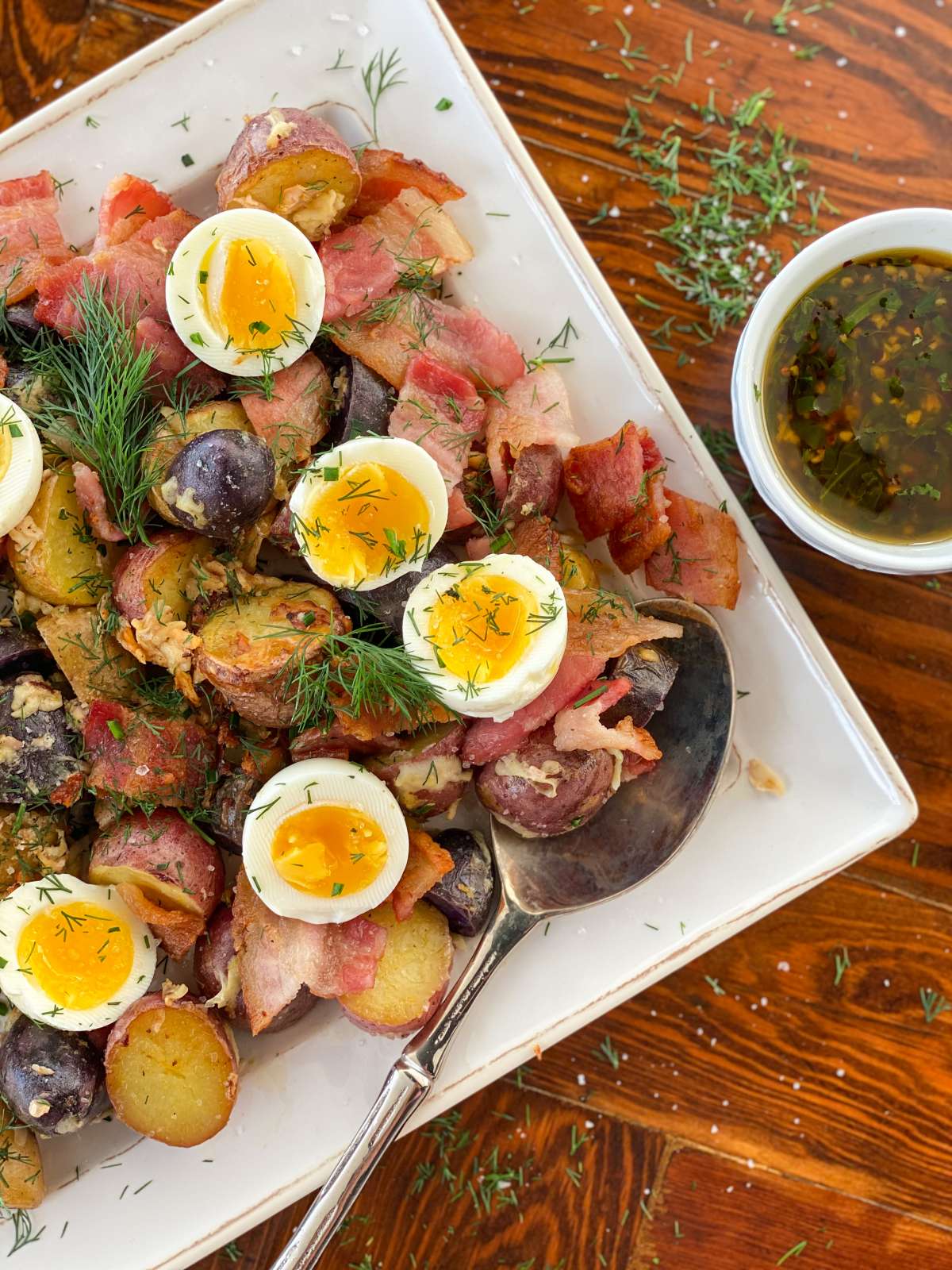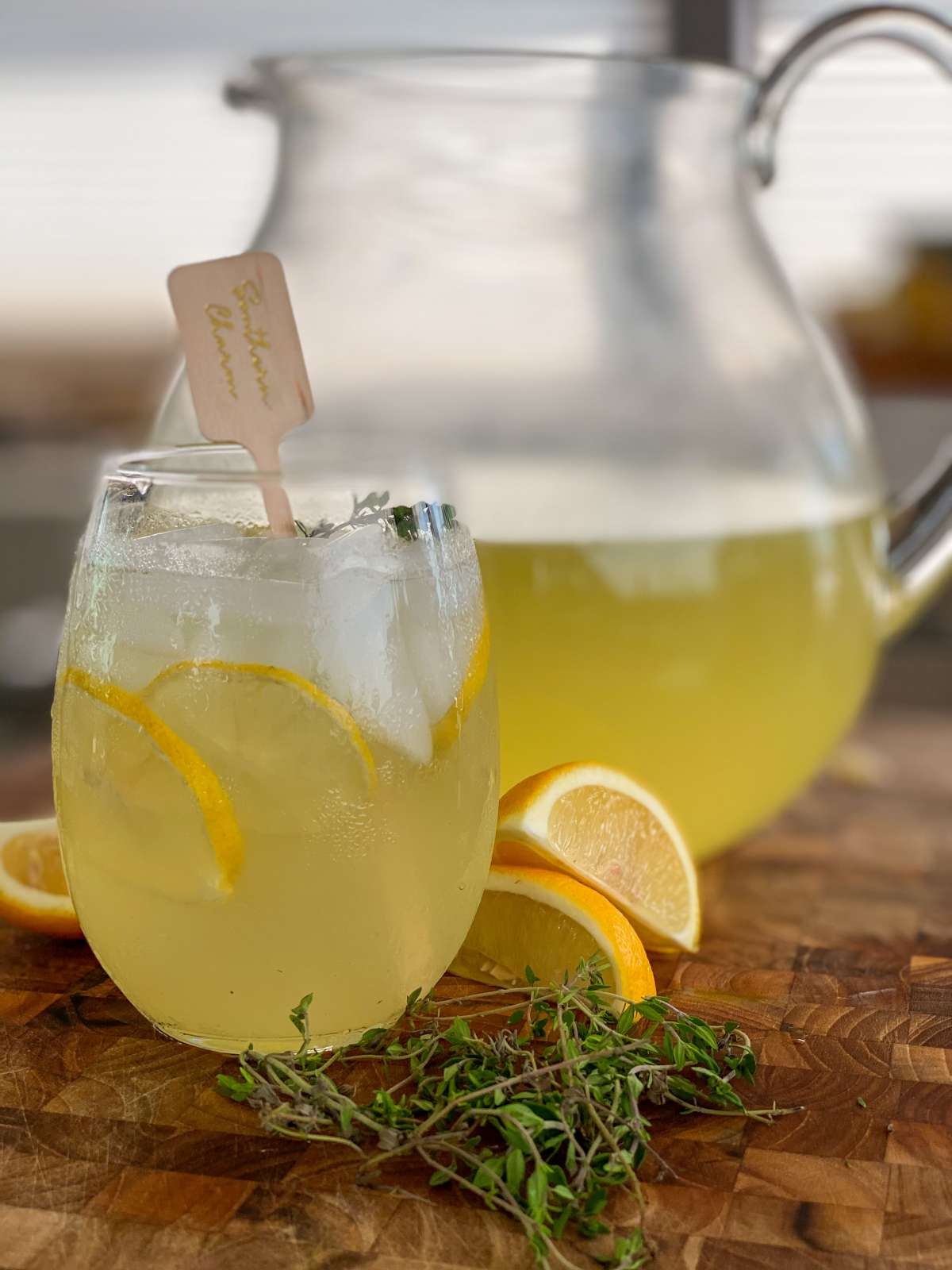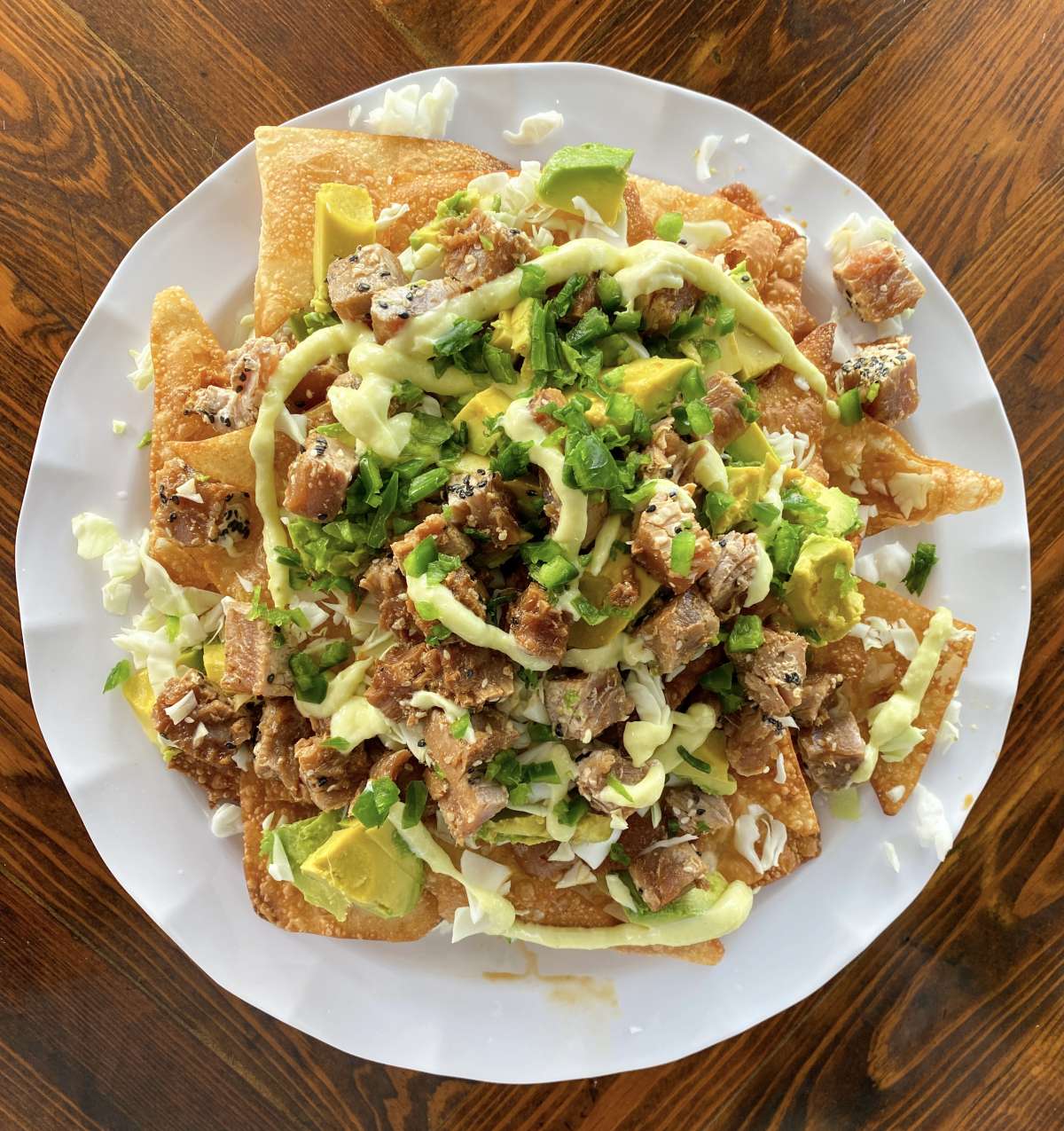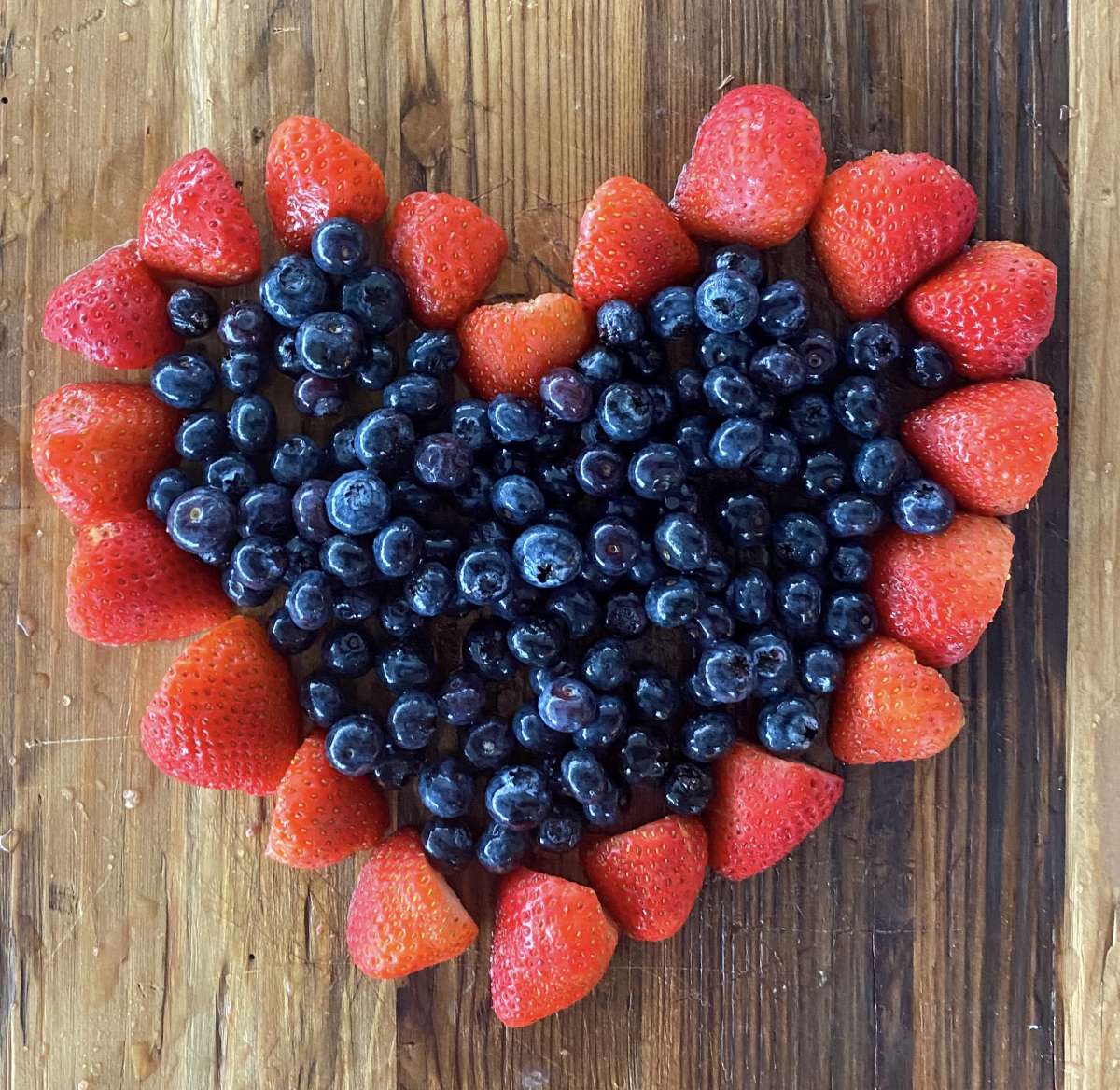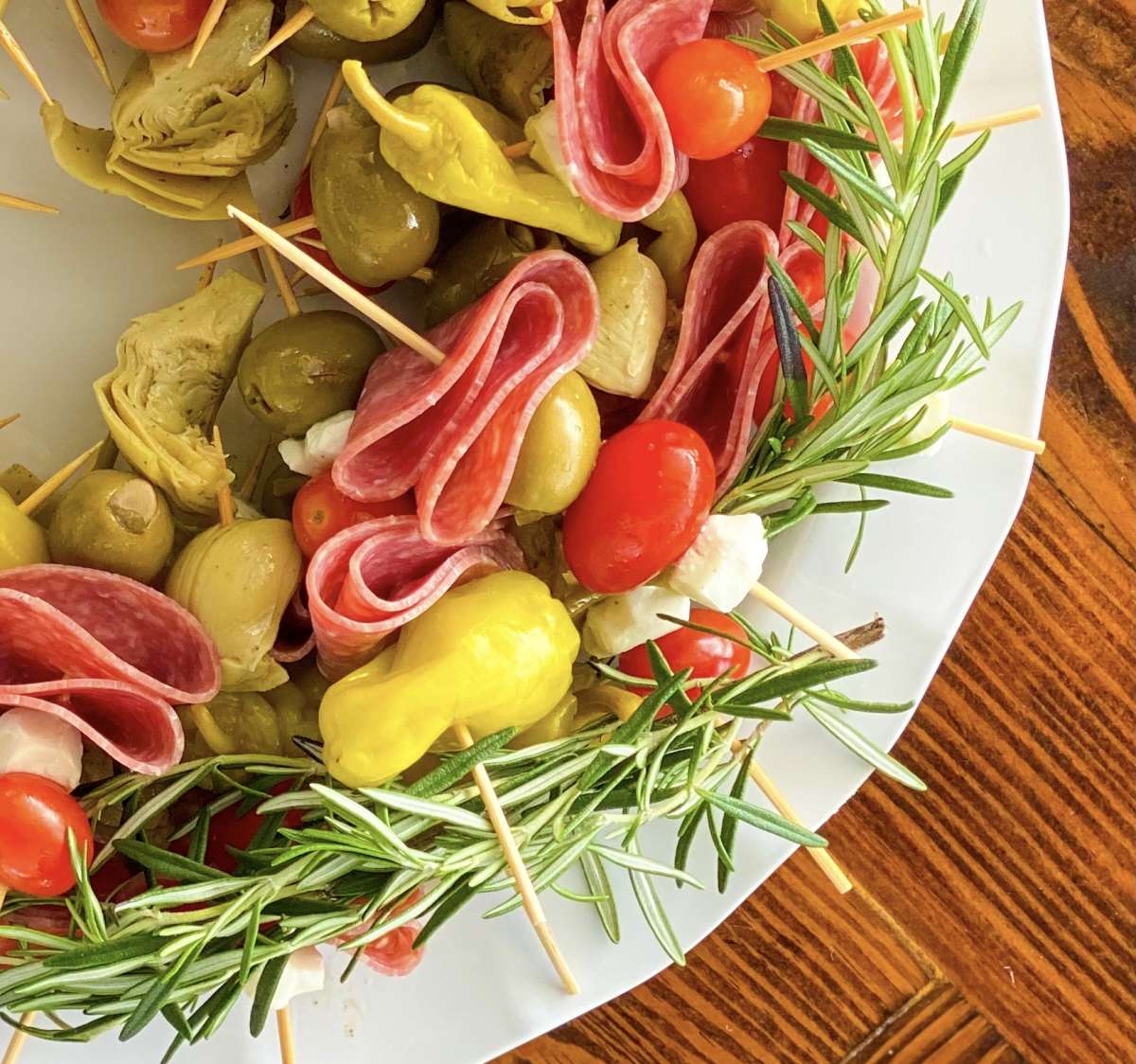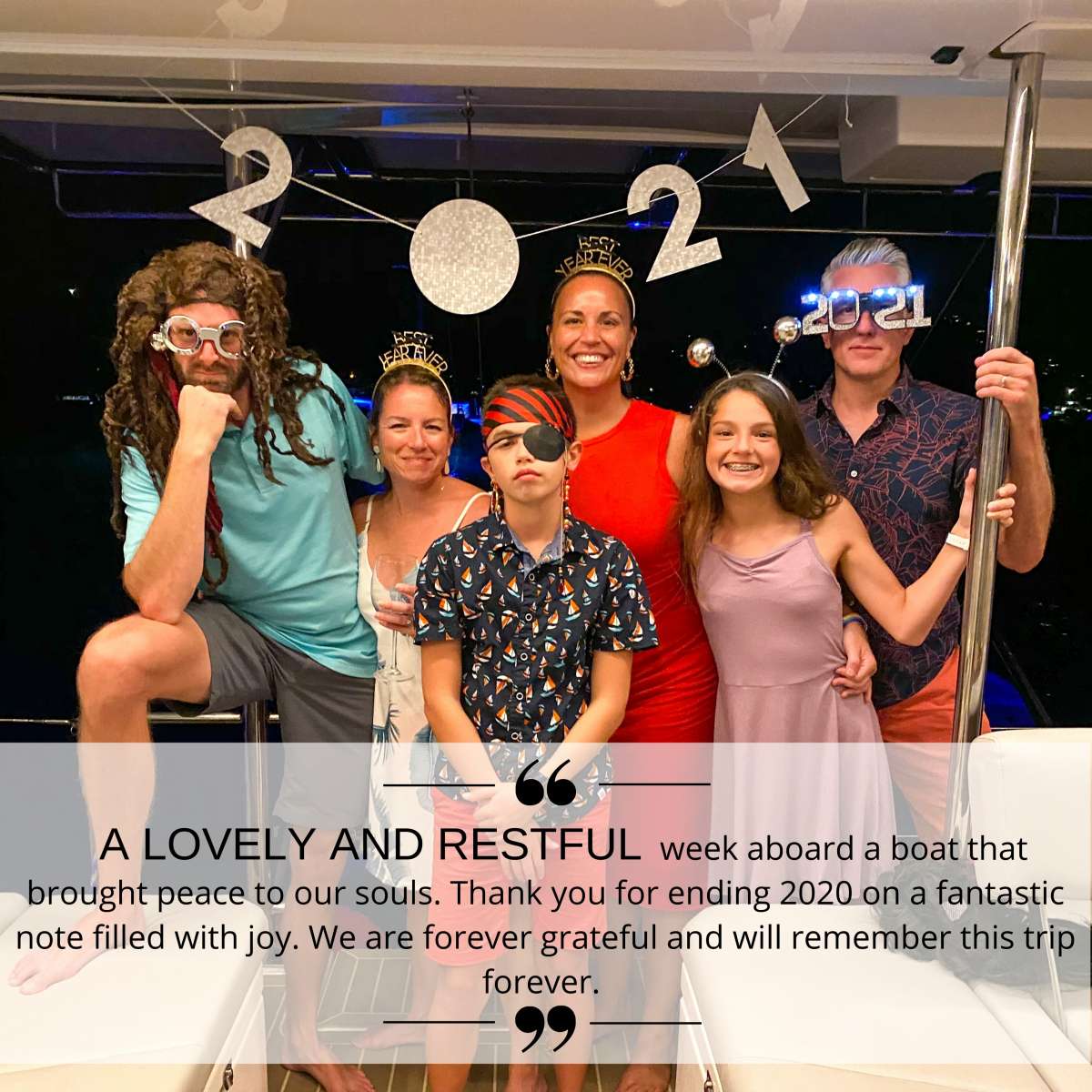 Description:
Hi, I'm captain Kevin King, and I'm Elizabeth King.  We are on SOUTHERN CHARM, a 2020 Leopard 50 footer that we received in March, 2020 for charter in the Virgin Islands.  Let me show you some of our favorite things about the boat, starting with the aft cockpit.  It's a great roomy area to sit in with multiple people.  In addition to just our guests, we can have friends of guests aboard and have plenty of space to sit.  One of Elizabeth's favorite features is our table, which I custom-built out of reclaimed wood from a downtown building in Portsmouth, Arkansas, which is our home town.  It's a herring bone pattern, and we get lots of compliments on this.  A lot of people like it; it makes it a little different from a plain old fiberglass table.
Let me take you up to the fly bridge, and I'll show you one of my favorite features of the boat.  Up top here we have seating for at least ten or more people, and we can move the boom out of the way and make plenty of room for sundowners.  There's a spot to lay out here in the sun or just relax and take a nap in the afternoon sun and plenty of deck space to roam around in this little space over here and converse and have fun with friends and drinks.  This is just one of the four different seating areas that we have onboard. Next to the aft cockpit, we have the fly bridge, and so this is a great spot.  It's most people's favorite spots to hang out, as long as it's not too midday sun hot.
Let's go down and lets go forward.  Another unique feature on the boat is it sa forward cockpit version as well, so we have a hatch that goes from the forward cockpit into the galley, and it's another point sitting area.  This is the forward cockpit.  It can seat four to six people in shade.  It's a great place to drink coffee in the morning, and there is a full solid waterproof door that keeps the water out of the boat when necessary.
We also have tons of water toys.  We have a floating dock that's a ten by fourteen foot.  In front of it is a six man stand up paddle board, which is a lot of fun.  The kids enjoy that playing king of the hill, knocking each other off.  We also have an inner tube we pull behind the dinghy, a two man inflatable kayak, as well as snorkel gear for everybody onboard and swim noodles, bean bag chairs, and we even have the water bean bag chairs that can be tied together in a chair set up or just used as a float.  We also have two regular stand up paddle boards and a little bit of extra equipment here, kite boarding equipment if anybody's already experienced.  And we keep these ready and aired up any moment somebody wants to jump in the water and go have some fun with the water toys.
We also have fishing gear onboard.  We love to fish.  On our last trip we caught six mahi mahis and had fish tacos that day.  We have a 13′ dinghy with a 25 hp Yanmar motor, and we also have a subwing that goes behind the dinghy.  You drag it behind the dinghy and go underwater with a mask on and kind of see the underwater world in a brief glimpse and just dragging behind the dinghy, which is a lot of fun.  You twist and dive and come back up.
Let's go inside.  This is the galley and saloon area.  We actually have a table area here that folds down like a coffee table.  We can also open it up to a full size dining table, and it even drops down to make another extra bed if it was needed, not the most ideal on a charter situation but it is available if we need it.  We also made some modifications from the factory.  In addition to the normal freezer and fridge, we actually added an additional freezer and fridge to help us on the charter week to carry more food and the likes of it.  It was originally a navigation station for charts, and we adapted it to be a serving table.  We also added an ice maker, so we do have lots of ice on the boat.  That's a feature a lot of people like.  In addition to these fridges and freezers, we have a fridge outside for the drinks for keeping it outside and available for anybody anytime.
That's the galley and saloon area.  The first cabin I'll show you is what is called the VIP Cabin forward to starboard.  This boat does feature air conditioning; it's a chiller system where each room has its own air handler, so each guest can turn the air up or down as much as they want and control the amount of air that comes into the room, if they like it more cold at night or if they like it warmer.  All of our beds feature four inch topper.  IN addition we have linen sheets, and linen pillow cases, and then we have the lightest down comforters that you can get on the market available today.  So it makes for a very comfortable night sleep in the tropics.  If you've never slept with linen sheets, I strongly recommend it, especially in the Caribbean.
The forward head features a walk in shower.  It's an adjustable shower head.  We have fresh water flushing toilets, and our products in the shower are Molton Brown shampoo, conditioner, and body wash.  Molton Brown is a well known product; it's very popular with a lot of the ladies.
We do provide our guests with swim towels.  These are the light weight Turkish towels that dry quickly, an additional blanket, hydro flask for each of the guests in each cabin, and there's plenty of room for storage and a closet, and this particular cabin features three shelves underneath the bed, which is just a quick step up and a hop to get into, and both sides of the bed do have two electrical outlets; one was factory, the other we added.  That makes it a little bit more comfortable when needed.
Moving over to the port side, we'll show you the master cabin….  The bed is in between a Queen and a King size bed.  Again, linen sheets.  This does have a large drawer underneath the bed for storage and the same size closet here, again the Turkish towels, extra blanket, hydro flask, and outlets on both sides of the bed.  You have hatches for cross flow breezes and a large nice hatch above the bed, if you want the nice air flow on those breezy days.  Again, you have your own ensuite bathroom, fresh water flush toilets, Molton Brown products, and we do actually have a washer and dryer on the boat.  It doesn't hold the largest load, and it does take a while to process and get through a whole cycle, but it is available to do some laundry for any guests.
Port forward is the third guest cabin, still a large bed but it is the smallest on the boat.  This is a Queen size bed.  You have two drawers for storage below the bed and then the closet here as well, and again Turkish towels, extra blanket, and air control inside the room that you can control yourself to your liking.
The main thing we want guests to know is that when they come aboard, they want to feel as comfortable as they were in their own home, and you can tell that by the detail Liz has put into outfitting the boat with the linen sheets and the special products and the attention to detail that she has.  It really shines through in everything that we do on this boat.  So we just look forward to have people experience this vacation of a lifetime like they've never had before.
Based year round in St. Thomas, SOUTHERN CHARM charters for $18,500 weekly all inclusive for two guests, $19,200 weekly for three guests, $19,900 for four, $20,400 for five, and $20,900 weekly for six – includes food, fuel, bar and dockage.  Gratuity extra.  Christmas and New Years weeks sold at a premium.
CHRISTMAS/NEW YEARS: 7 night minimum
CHRISTMAS: 1-6 guests @ $25,000 must end on 12/26 or earlier
NEW YEARS: 1-6 guests @ $25,000 may not start prior to 12/27
SOUTHERN CHARM Crew-Guided Video Walkthrough of Yacht
SOUTHERN CHARM E-Brochure, Photos, Specifications, Crew Profile, Sample Menu, Guest Comments, Rates & Bookings
Information believed correct but Nicholsons cannot be responsible for content.  Please consult online e-brochure & Rates SOUTHERN CHARM.