Clients often ask us which part of the Mediterranean they should cruise first…. Italy? Croatia? Greece? The answer is yes, yes and yes. It is difficult to choose among France Italy, Spain, Greece or Turkey. We always suggest you go with your heart. Or go with all five cruising grounds over a course of five years. Each country offers highlight after highlight.
To make your choice, here is a good guide: the coast of Turkey is only fifteen miles from Greece, yet Turkey is Muslim and Greece is Orthodox Greek. Therefore, if you want to see two of the Mediterranean's three major civilizations in one cruise, choose a cruise in Turkey. Visits to Greece offer a fine contrast, and Turkey's elected democratic government has had a Western constitution since Ataturk adopted the Swiss constitution to Turkey's in 1936.
Here's another tip: Croatia offers the least risk of encountering the Meltemi winds that Greece experiences periodically during July and August. That is, Croatia is not affected by the weather system that Greece experiences during July and August. For protected waters, choose Croatia.
A country with great character is Italy. Where else can you sit in a restaurant at 5 o'clock for hours on end, enjoying la dolce vita, and not be expected to order anything, because you've had your main meal at lunch and are waiting for 9 o'clock to eat your evening meal? Italy is also famous for its Patron Saint Festivals and fireworks displays, reminiscent of the Roman Gods and fiery volcanoes.
Greece, on the other hand, supports its local economy by featuring what's fresh in season at every single moment. When a crop finishes producing for the year, the Greeks move on to the next crop, and the country is famous for not importing anything. That's just the way it is.
France is a stunning and a beautiful country…… Nicholson Yacht Charters embraces all the cultures of the Mediterranean, and choosing which country to visit first is a difficult decision. Perhaps taking a closer look at each country below will help.
Best time to Sail: May through October. July & August is high season.
FEATURED LOCATIONS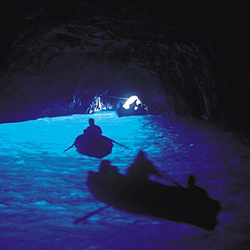 Italy
(Rome to Sicily)
The islands off the west coast of Italy allow you get away from it all, without having to go far. Prevailing winds blow from the southwest, but are generally light. The water is incredibly clear, and there are grottos galore to explore by boat. Swimming and kayaking is ideal. Many of the islands have geothermal activity, including thermal waters, and Stromboli has a smoking volcano. The Romans initially inhabited these islands, and you can still see their engineering feats.
The North West part of the Italian coast line is known as the Italian Riviera. It incorporates picturesque Portofino and Cinque Terre. We suggest a cruise starting in Monaco and ending in Naples to see this lovely area, which will include one overnight passage. Shorten it by ending in Corsica instead. Another possibility is to start your cruise in Corsica and end it in Naples, island hopping the Pontine Islands, which include Ponza and Elba, and numerous others. These islands are ridiculously romantic (with walled cities) and authentically Italian. Capri and Ischia are located on the Amalfi Coast, stunning islands that give you a taste of Italy without the crowds. A stop at Positano and Sorrento completes this circuit that begins and ends in Naples. Finally, the Aeolian Islands are located between Sicily and Naples; Smoking Stromboli is fantastic to see from the deck of a ship, and Panorea offers dramatic coves and breathtaking scenery.
Available Yacht Types: Catamarans | Sailing Yachts | Power Yachts | Mega Yachts | Gulets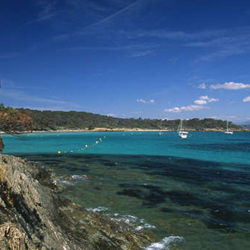 France
(Cote D'Azur)
The French Riviera has many treats in store. Glittering store fronts, casinos, the powerful mountains in the distance, exciting marinas – it's the energy of the place, the glittering bright lights at night. There are ancient towns perched on mountain-top pinnacles and walled cities. It has a lot of pep and energy – sophistication galore! – the date palms and the manicured gardens and architecture. The bay waters are sparkling and clear with sand and rock bottoms.
The French Riviera is where the Mediterranean fleet bases. Cruises can combine visits to nearby Corsica and Sardinia, or the northern coast of Italy and Monaco. It hosts the Cannes Film Festival during April, the Monaco Grand Prix in May, and Les Voiles de San Tropez yacht regatta in September. Fly into Nice Côte d'Azur Airport.
Available Yacht Types: Catamarans | Sailing Yachts | Power Yachts | Mega Yachts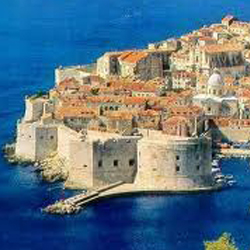 Croatia
When I think of Croatia – and Dubrovnik in particular, I see a thickly settled town with red tiled roofs set amidst ancient fortresses surrounded by a deep blue sky and tall green mountains. Dubrovnik is Europe's best preserved medieval site, a UNESCO World Heritage Site, along with nearby Kotor and Trogir, both of which you'll likely also see on a yacht charter through Dalmatia.
Croatia and Montenegro offer so much to the cruising yachtsman – wonderful food, modern marinas, cobblestone streets, old squares, white sand beaches, 1,180 islands, night clubs, walled cities, festivals of all kinds, a fantastic climate, and remarkable scenery. Croatia's history comes largely from the days of the Republic of Venice in the 9th to 12th centuries, when merchants used the Dalmatian Coast as shipping lanes to the Byzantine Empire and Islamic World, but the Crusades figure into it also. North of Split, the islands are mostly uninhabited and take on the form of sand and dune, an endless archipelago, each island circular in shape – extraordinary! The islands between Kotor in nearby Montenegro and Split are more popular among cruising yachtsmen.. They are wooded with old towns and squares, and they offer abundant night life and good food.
Although cruises may begin and end anywhere guests want, only Croatian-registered yachts can begin and end cruises in Croatia. Hence, many foreign-flag yachts begin charters in nearby Montenegro, or cruises may begin in Venice, but then they can end in either Dubrovnik or Split or further north in Pula. The advantage to including Kotor in your cruise is it makes the ports 'international." Thus, guests don't have to pay the 6.5% Croatian VAT tax. Kotor is also a UNESCO World Heritage Site. Kotor is serviced by Tivat International Airport, and Split and Dubrovnik airports are connected by efficient bus and Limousine service.
Available Yacht Types: Catamarans | Sailing Yachts | Power Yachts | Mega Yachts | Gulets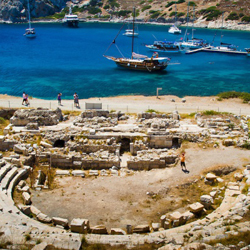 The Turkish Coast
The Coast of Turkey offers unimaginable delights. The area between Bodrum and Gocek is a yachtsman's dream. Snow-capped mountains rise sheer from the sea. The bays are tranquil and scenic, abounding in antiquity. The land is Biblical and pastoral with sheep farmers and ladies in colorful pantaloons, who bend at the waist to plant their tobacco fields. Yachtsmen can visit a sunken city, the ancient city of Caunos, the Lycian tombs of Dalyan dating back some 2000 years…The bays sparkle with hues of blue and green. Stop for a mid-afternoon swim and explore a cave. Experience peace and tranquility when anchoring for the night in an uninhabited cove with olive trees ashore and the sound of goat bells in the distance. Turkish cuisine is delectable either aboard your yacht or ashore, and you can enjoy local music and nightlife when your yacht anchors stern to a bustling village with cobble stone streets and colorful boutiques and bizarres. Turkey assails the senses. Turkey has it all.
A visit to a nearby Greek Island offers a fine contrast: Greece is Christian, and Turkey is Muslim. Greece has black-robed priests, and Turkey has mosques with minarets and calls to worship. Greece has white-washed villages, while Turkey has camels, tobacco fields and women, who wear veils over their faces, and Greece is only fifteen miles away.
Available Yacht Types: Catamarans | Sailing Yachts | Power Yachts | Mega Yachts | Gulets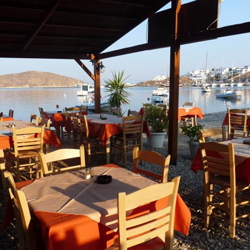 The Greek Islands
When you cruise the Greek Isles and Turkey, you follow in the wake of millennia of travelers. Starting with such legendary figures as Odysseus, sailing around these rugged islands amongst deep blue waters has been a romantic, idealized venture. As you island-hop from ancient cities to ruined temples, among cyprus andolive groves, from sandy beaches to rocky cliff walls, from lively waterfront towns to lonely mountains, you are tracing the steps of those before you, rediscovering the same lands that have been known for much of human history. There's a reason this part of the world has remained so beloved and magical for so long.
Although a few sailing yachts base strategically in Mykonos in the Cyclades, or in Kefalonia in the Ionian Sea, or in Skiathos in the Sporades, most yachts in Greece base in Athens, from where it's also possible to sail to all these areas. From Athens, there are four general cruising areas: the Cyclades, being the most popular and the area most affected by adverse weather; the wooded Ionian, which is reached through the Corinth Canal; the Sporades, a beautiful destination with white sand beaches and turquoise waters and a great destination to visit during July and August when the Cyclades are more windy, and the Argo Saronic Peninsula, which offers islands with donkey traffic only, popular folk dances, seafood restaurants featuring the popular calamari salads, and these are very close to Athens. The Dodecanese Islands are best explored by starting and ending your cruise in Turkey.
Yachts have to be registered in Greece to cruise the Greek Islands, and the government imposes a 6.5% VAT TAX. Yachts not registered in Greece can cruise in Greece if the charter starts or ends outside of Greece, which means Turkey….and then no VAT is required. If you are considering a cruise through the Greek Islands starting in Turkey, the two countries offer a fine contrast: Greece is Christian, and Turkey is Muslim. Greece has black-robed priests, and Turkey has mosques with minarets and calls to worship. Greece has white-washed villages, while Turkey has camels, tobacco fields and women, who wear veils over their faces, and Greece is only fifteen miles away.
Available Yacht Types: Catamarans | Sailing Yachts | Power Yachts | Mega Yachts | Gulet