FEATURED LOCATIONS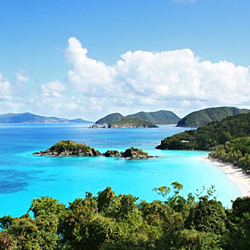 Newport, Rhode Island & Cape Cod
Don't underestimate New England as a premier cruising ground of the world. Picture Newport harbor with its inky calm harbor in the setting sun. Seagulls squawk overhead; long legged jetties have stacked up lobster traps on them; fishing boats and luxury yachts are tied to the piers. Not far away are the crisp green awnings of trendy seafood restaurants.
Visit the Astor Living Museum ashore and the Vanderbilt Mansion. Later in the evening the bars will hop with young people. Launches buzz around you as you take in the lighthouse at the entrance of the harbor, ready to guide you to nearby Block Island, which is one of the highlights of a Southern New England cruise. Completely unspoiled, Block Island takes you back to a time gone by… Rhode Island is home to the America's Cup and the New England charter fleet; Newport Harbor bustles with boating activity. The coast of Rhode Island is famous for its national seashore. Westerly and Watch Hill offer swank, snug harbors.
Nantucket and Martha's Vineyard are highlights. Nantucket is one of the unique historical and visually stunning places in the world. Originally a booming whaling port, Nantucket has been named a National Historic District and has architecturally changed little since the 17th century, as seaside cottages and old-fashioned lamps still line its streets. There is plenty to experience in Nantucket including endless beaches, championship golf, and incredible cuisine. Located just seven miles off the Massachusetts coastline, the beautiful island of Martha's Vineyard is a world apart, offering a vacation ambiance unlike any other. Explore the diversity of six towns, take long walks along pristine shores, and step back in time to a more leisurely pace. The busy main port, Vineyard Haven, welcomes private yachts and its guest to browse in its own array of shops. Oak Bluffs, where pizza and ice cream emporiums reign supreme, attracts diverse crowds with its boardwalks and night spots that cater to high-spirited, carefree youth.
All this can be visited in a week's cruise beginning and ending in Newport, Rhode Island. Connecticut and Long Island Sound are popular destinations as well. Cape Cod is famous for its endless days of constant sun.
Best time to sail: June through early September
Available Yacht Types: Catamarans | Sailing Yachts | Power Yachts | Mega Yachts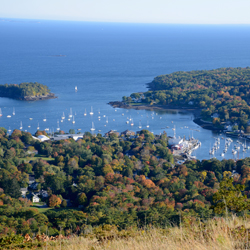 The Coast of Maine
Set against a back drop of natural beauty, the coast of Maine offers a stark contrast to the hustle and bustle of Southern New England. For people wanting to get away from suburbia, the Maine coast offers pine-clad islands, lobster boats, wheeling birds, seals, lighthouses, church steeples, and a few towns. Most islands are small and uninhabited with deserted beaches where it's possible to have a campfire ashore, but other islands have fisherman settlements on them, where it's fun to sample the local catch of the day or bring it back to your yacht's chef to prepare for you. All the islands are ideal for kayaking, bird watching, and enjoying the serenity of the place.
When you look at a chart of Northern New England, you understand that the Coast of Maine is north of Boston but you see that the Coast of Maine juts out to the East. Prevailing winds blow from the southwest. This is why sailing the coast of Maine is known as sailing "down east". You're sailing down wind, going east (not North, ironically). We recommend a one-way cruise from Portland to Bar Harbor, where coastal Maine is a series of long peninsulas that jut into the North Atlantic, offering some 3000 miles of coastline and indentations. Popular destinations include Monhegan island, the Kennebec river, the Vinalhaven & North Haven thoroughfare, Tenants Harbor, Penobscot Bay, Camden, and Northeast and Southwest Harbors on Mt. Desert island. Fly into Portland International Jetport and out of Bangor International Airport, a 45 minute taxi from Bar Harbor. Or sail round trip from Bar Harbor.
Best time to sail: June through early September
Available Yacht Types: Catamarans | Sailing Yachts | Power Yachts | Mega Yachts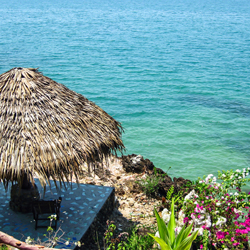 Florida & Bahamas
Nassau is the central-most city in the Bahamas from which to start your cruise through these idyllic sand bars that are famous for their turquoise waters, white sand beaches, fantastic reefs, snorkeling and diving. From Nassau you have access to reach the five basic cruising grounds that make up the 700 mile long archipelago, known collectively as the Bahamas…. The Berry Islands is one such cruising ground, accessible from Nassau. They are a chain of low-lying islands with quiet anchorages and picture-perfect reefs for snorkeling and diving, ideal for cruising yachtsmen who want to get away from it all…
For history lovers, Eleuthera (Spanish Wells) and Harbour Island offer a week of visiting the one time capital of the Bahamas, which is Spanish Wells and the pretty architecture and historic homes of Harbour Island.
Bimini, located just 50 miles south of Miami, offers world-class fishing and scuba diving; there are spas, thermal waters, Ernest Hemingway's house, and "Bimini Roads," a block of granite bricks cemented together like a Roman road that's located in 35 feet of water ¼ mile offshore. Nobody knows how they got there! End in nearby Grand Bahama (Freeport), famous for its night life.
The archipelago that is known as the Abacos from Walkers Cay to Hope Town offers numerous anchorages for deep-keeled sailing yachts. They also offer tournament fishing, beach bars, and uninhabited bays, perfect for people who want a little bit of history as well as the feel of a resort, plus quiet bays for scuba diving and snorkeling and fishing.
Lastly, the Exumas from Highbourne Cay to Georgetown, 35 miles from Nassau are what everybody thinks of when they picture the Bahamas: white sand beaches stretching for miles; few marinas; most of the islands are uninhabited, but a few have private estates on them, and the Exumas Land & Sea Park offer a wonderland of exotic marine life.
Best time to Cruise: Year Round, but January to May is ideal; June through September are hot and humid.
Available Yacht Types: Catamarans | Sailing Yachts | Power Yachts | Mega Yachts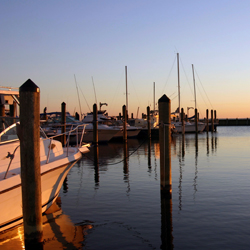 The Chesapeake
The Chesapeake has many historical ports of call, fishing villages, small towns, deserted rivers and estuaries, delicious dining oon local crabs & seafood , all within one to two hours sail of Annapolis.
Best time to Cruise: May, June, September, October
Available Yacht Types: Catamarans | Sailing Yachts | Power Yachts | Mega Yachts
Sea of Cortez
A relaxed itinerary from La Paz, Mexico offers short sails and lots of beaches, snorkeling and diving in an area protected under UNESCO as a biosphere and eco-tourism destination. Sail from La Paz to Puerto Ballandra for beaches, snorkeling and sunsets. Cross La Paz bay to swim with whale sharks, then sail to Puerto Ballena on Isla Espiritu Santo. Snorkel or dive around Puerto Ballena, then sail to Calita Partida for kayaking, paddle boarding, hiking and beaches. Sail La Paz bay once more for Ensenada Grande, voted one of the top 12 beaches in the world. Visit the blue-footed booby colony there. Dive or snorkel Los Islotes' famous friendly sea lion colony, then continue to Playa La Bonanza for sunset and a walk on the beach. Next day dive the nearby wreck, hike the island, or relax on the beach before returning to the marina for sundowners. Before departure, explore the wonderful town of La Paz.
Best time to Visit: December to April. Late summer and early fall are hurricane season.
Available Yacht Types: Catamarans | Sailing Yachts | Power Yachts | Mega Yachts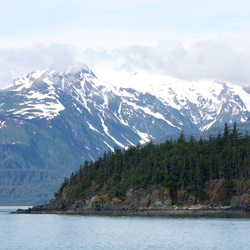 Pacific Northwest & Alaska
The Pacific Coast is long and straight from California to Washington State until you reach the border of Canada at Vancouver, where there is a large bay into which Vancouver Island fits its southern end, creating the Strait of Georgia, the San Juan Islands, and Puget Sound, containing Seattle Harbor. Alaska's Glacier National Park is just up the way. Cruising inside this broad reach of 80 degree water during summer is a near perfect experience of sunshine, bear, caribou, salmon fishing, orca whales, waterfalls, sea lions, dolphins and local tribes, but don't underestimate the distances in this area. For this reason, we break the cruising ground down into four main areas:
1) A cruise up the Strait of Georgia to Desolation Sound starting in the city of Victoria on Vancouver Island by way of Sydney, Saltspring Island, Nanaimo, Princess Louisa Inlet, and April Point.
2) Puget Sound and the San Juan Islands, closer to Seattle, starting in Anacortes.
3) A cruise around the outside of Vancouver Island up its rugged Pacific coast of uncommon beauty, calling at Sooke, where you might catch the Fall Fair, Bamfield, fjordlike Alberni Inlet and Tofino before heading back south and around to end the trip in Vancouver.
4) Alaska's Glacier National Park, starting in Juneau. There's no better way to introduce yourself to Sound history and the personal stories of local tribes, pioneers, immigrants and loggers than through a private yacht charter through the Pacific Northwest.
Best time to visit: June through September; Spring and Fall are best; the Strait is crowded during mid-summer.
Available Yacht Types: Catamarans | Sailing Yachts | Power Yachts | Mega Yachts