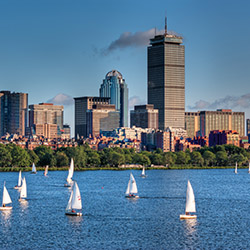 Journey to your own little paradise aboard a private yacht chartered for you and your loved ones! Nicholson Yacht Charters has a wide selection of boat charters and private yacht rentals available out of Newport, Rhode Island ready to carry you away to beautiful destinations, such as the Cape Islands, Block Island, and the coast of Maine.
Nicholson Yacht Charters provides everything you need for a private week-long cruise.
With offices in New England, every member of the Nicholson Yacht Charter family is an expert in luxury cruise travel and will happily help you settle on the right vessel, destination, and itinerary. It is our goal to ensure your dream cruise becomes a reality; that from the moment you leave the docks, you embark upon a journey specifically tailored to you.
More about our private yacht charters
Please note, we do not offer single day charters at this time. The yacht charters we arrange out of Newport are designed for private parties of two to twelve individuals looking for a lavish week-long cruise (four nights, minimum). Our fleet of sailboats, catamarans, and luxury power yachts ranging from 50-200 feet will be equipped with an experienced captain and crew dedicated to making your vacation unforgettable! Just tell us what you're looking for and we'll pair your group with the most suitable type of vessel.
Planning your private party aboard our overnight charter
Nicholson Yacht Charters offers several scenic and alluring locations for you to explore during your week on the water, including Block Island, the Cape Islands, and occasionally the coast of Maine during the month of August.
Allow us to help you plan private charter events for any occasion—weddings, honeymoons, corporate excursions, and more. Take the opportunity to relax on the water, cross something new off your bucket list, and celebrate the most important moments of your life with your close friends, family, or coworkers aboard a private luxury cruise!
Scheduling your private yacht charter with us
The professionals at Nicholson Yacht Charters are devoted to making your cruise experience as luxurious and satisfying as you've always imagined. Just tell us what your party is looking to gain from your charter experience, and we'll take care of the rest! We'll design and arrange a schedule that fulfills your deepest travel desires and select the best captain and crew to execute it.
Contact Nicholson Yacht Charters today to arrange your private boat charter out of Newport, RI and start counting down the days until your luxurious retreat!