ASOLARE

153' Hodgdon Ketch
High Rate: $ 82,000 weekly Plus Expenses
Low Rate: $ 82,000 weekly Plus Expenses
Cabin Configuration:
Full Beam Master King aft with private den, sitting room and cockpit + 2 Guest Twin cabins, each with additional Pullman Berth, all with private bathroom
Specifications:
Length:
Builder:
Built/Refit:
Regions Available:
Locations It Travels:





Special Features:
153'
Hodgdon Ketch
2003
Antigua, St. Maarten, St.Vincent, Martinique, Tortola, Monaco, Corsica, France, Italy




4-8 course meals
Sailing
Out of door dining
Shade at sea
Upper and Lower Saloons
Crew of 6
Signature Cocktails
Versatile layout for families
Master Suite with private den, sitting room, and cockpit
Water Toys
4.8m Defender Tender with 40hp engine
2 x Kayaks (inflatable)
Water-skis (one set double and one single)
Wakeboard
2 x stand up Paddle Boards (inflatable)
Snorkelling Gear
Fishing Gear (2 x Trawling Rods off the back of the boat)
Have a Question About This Yacht?
Fill out the form below and we will get back to you quickly!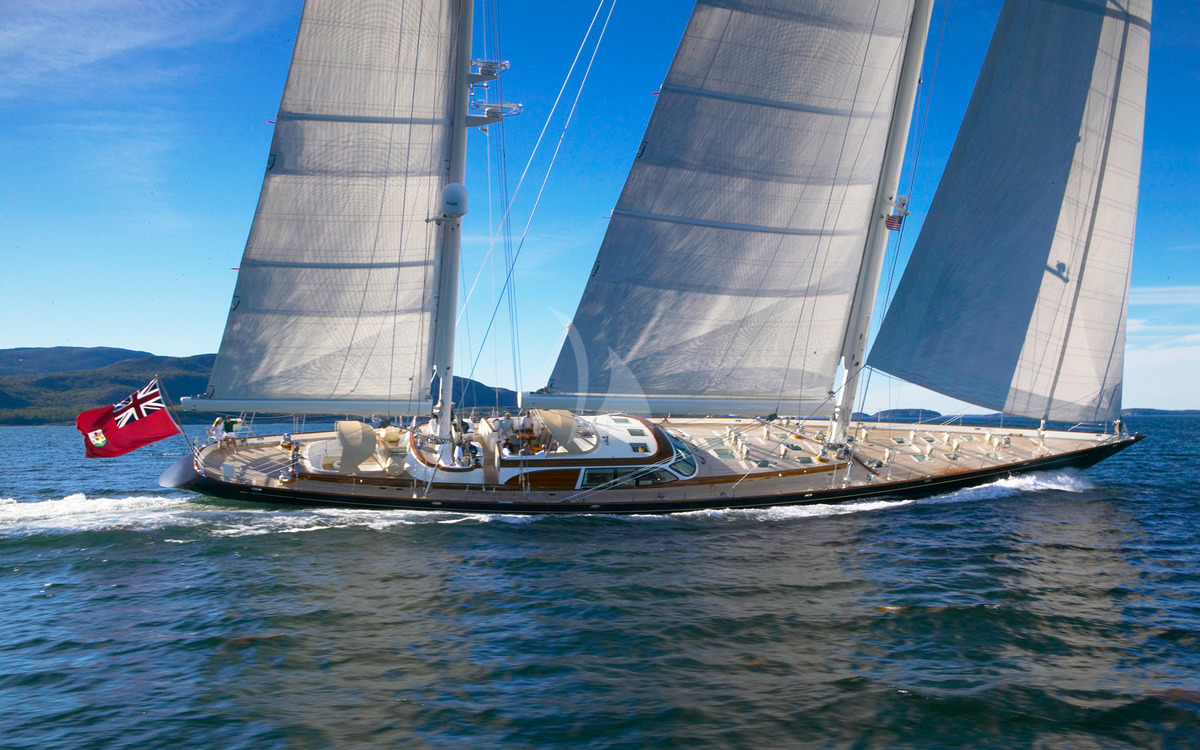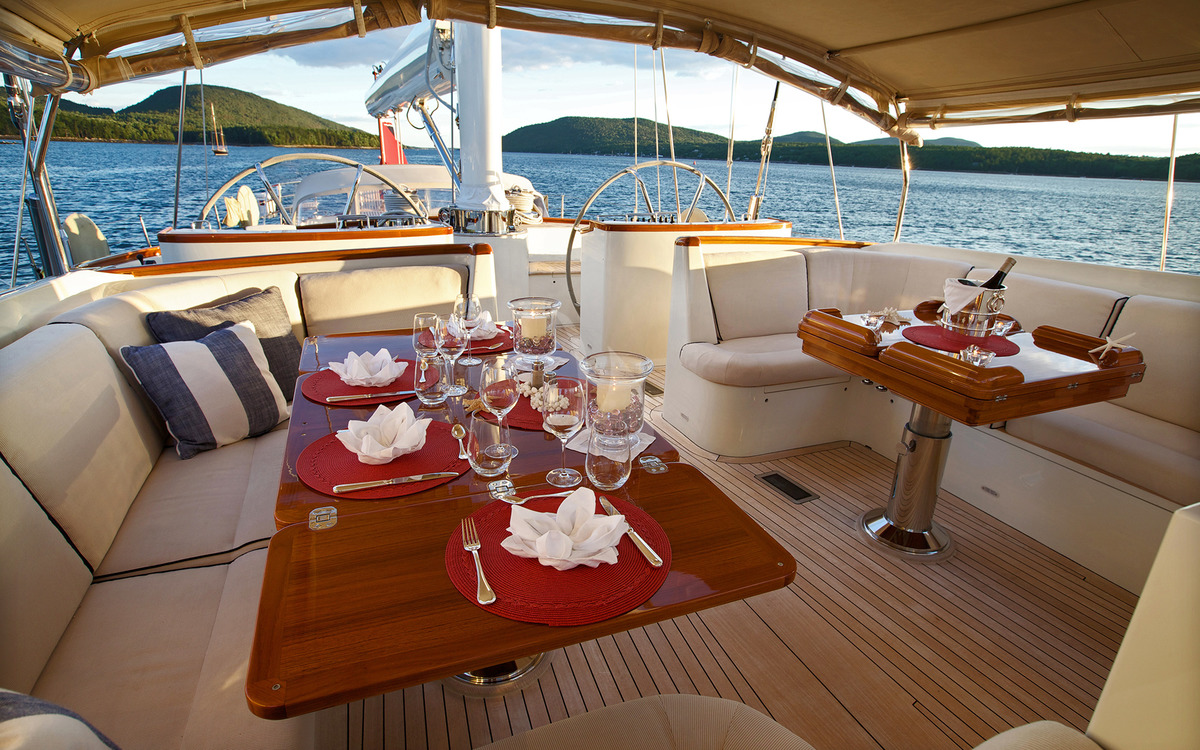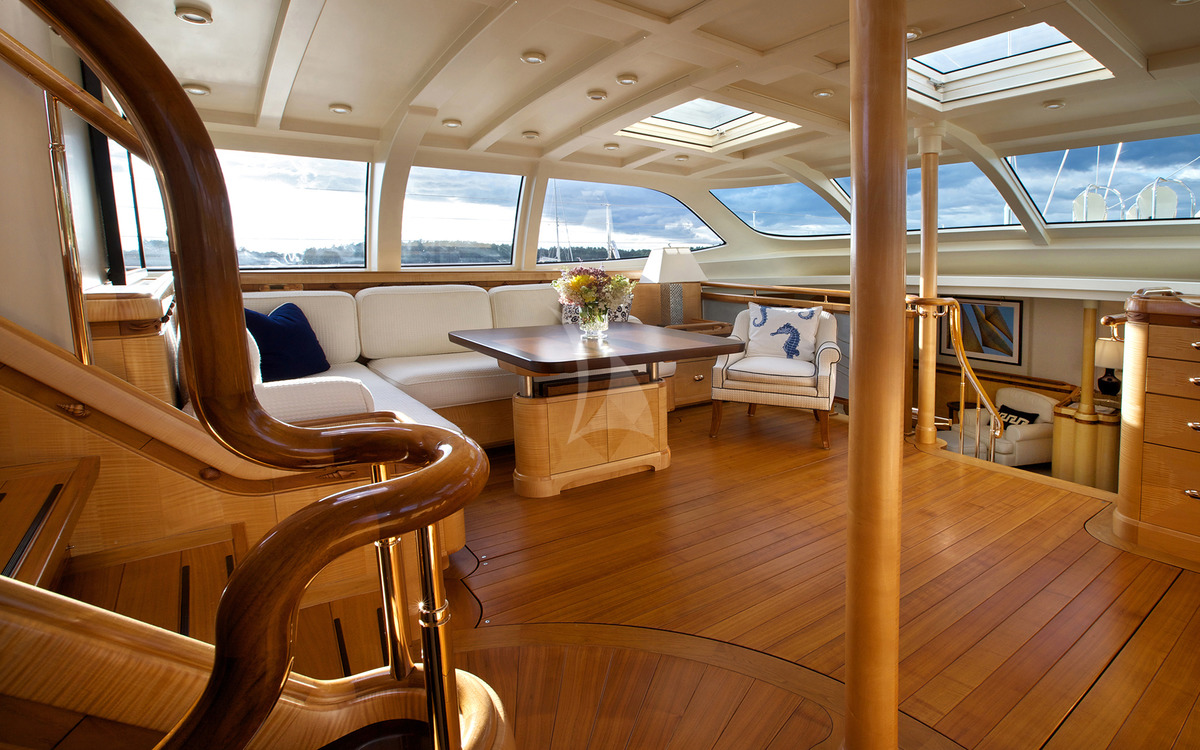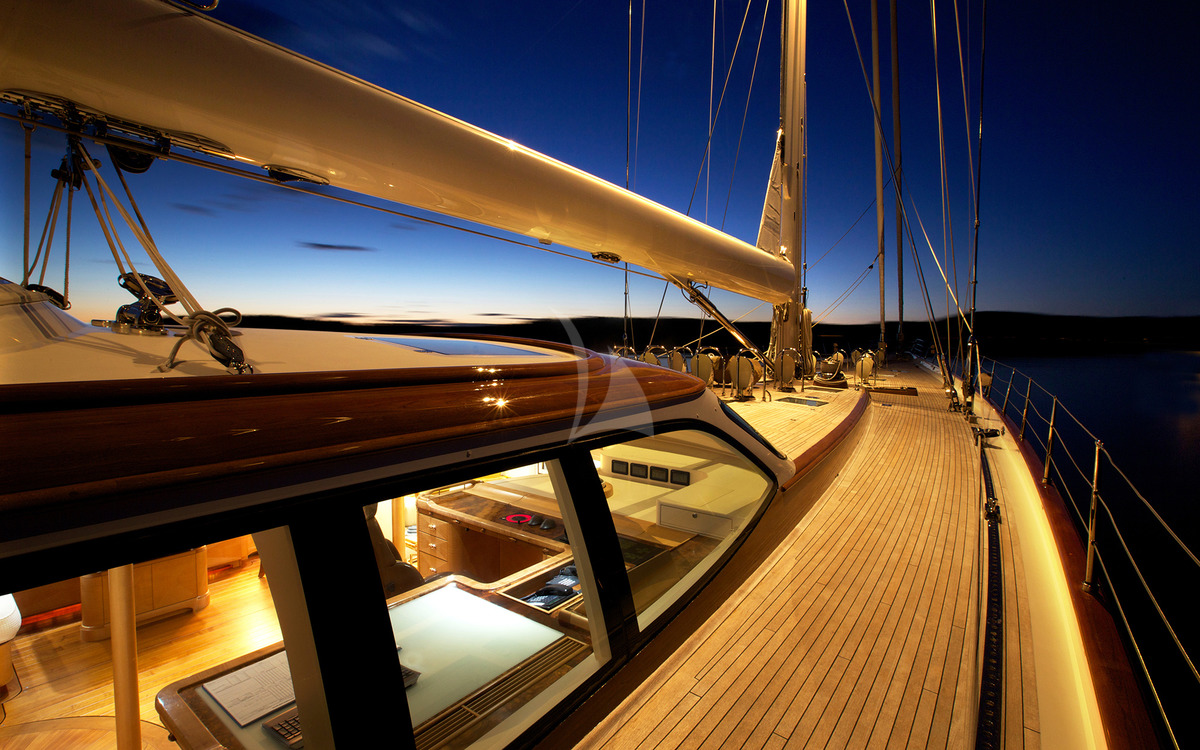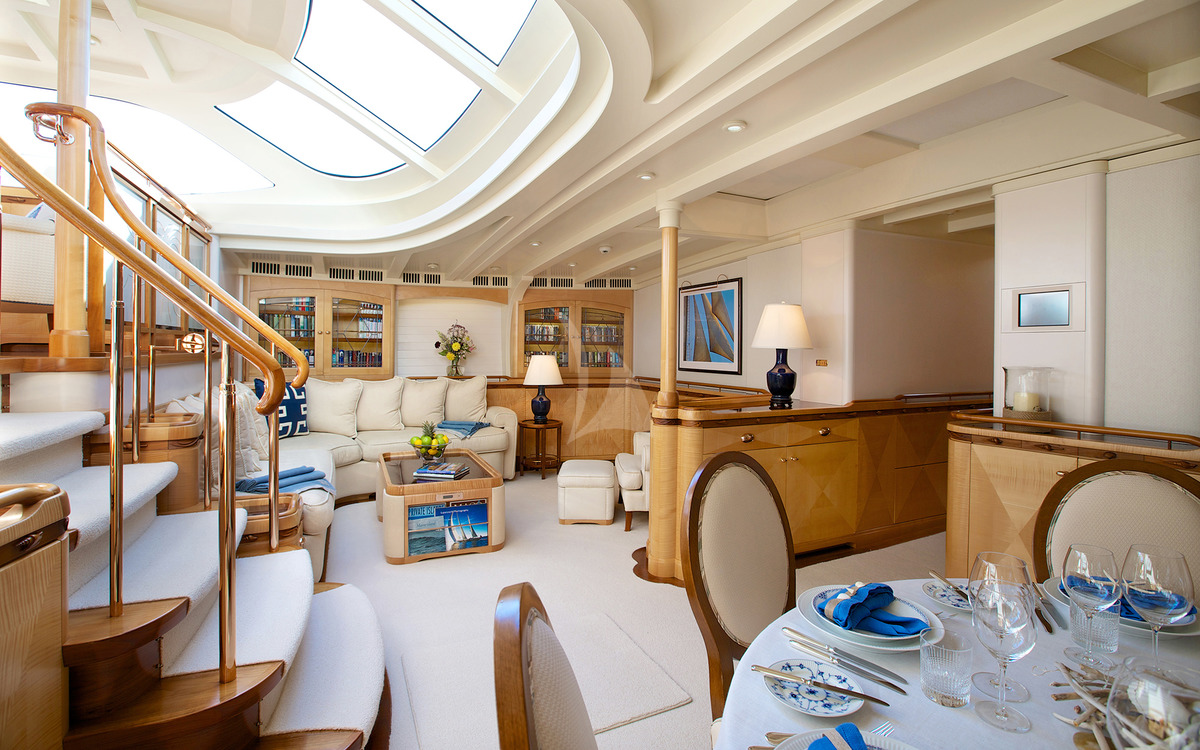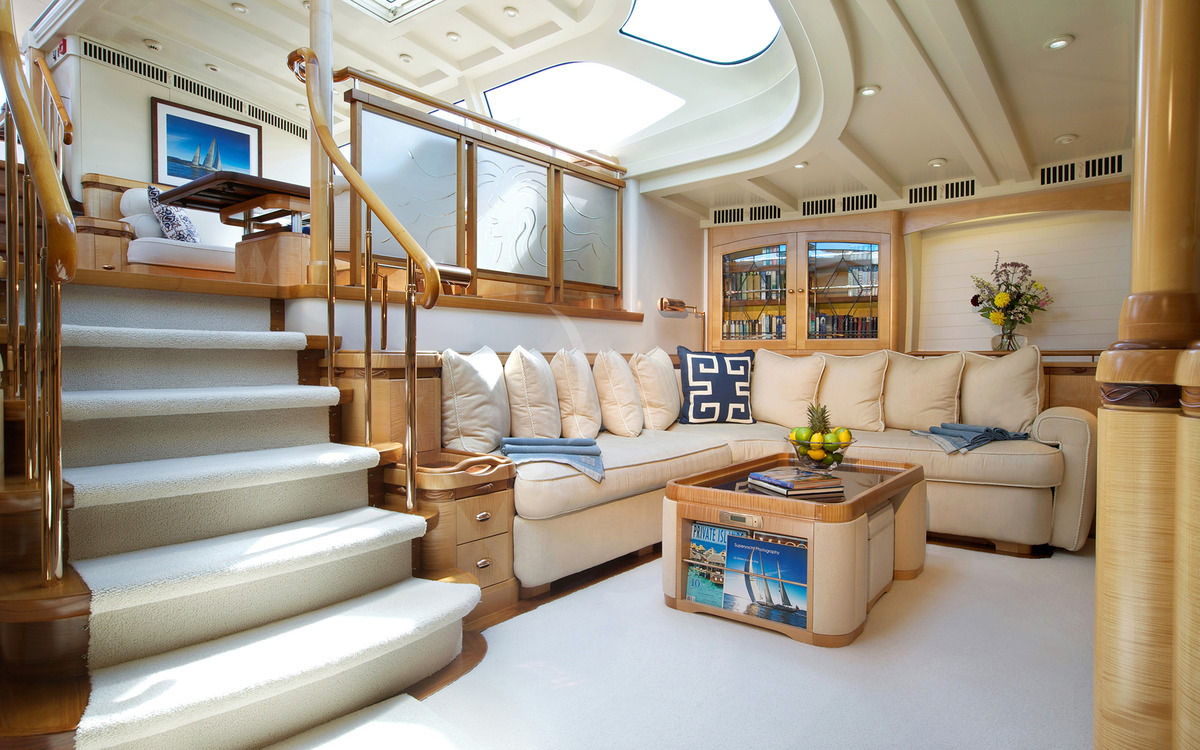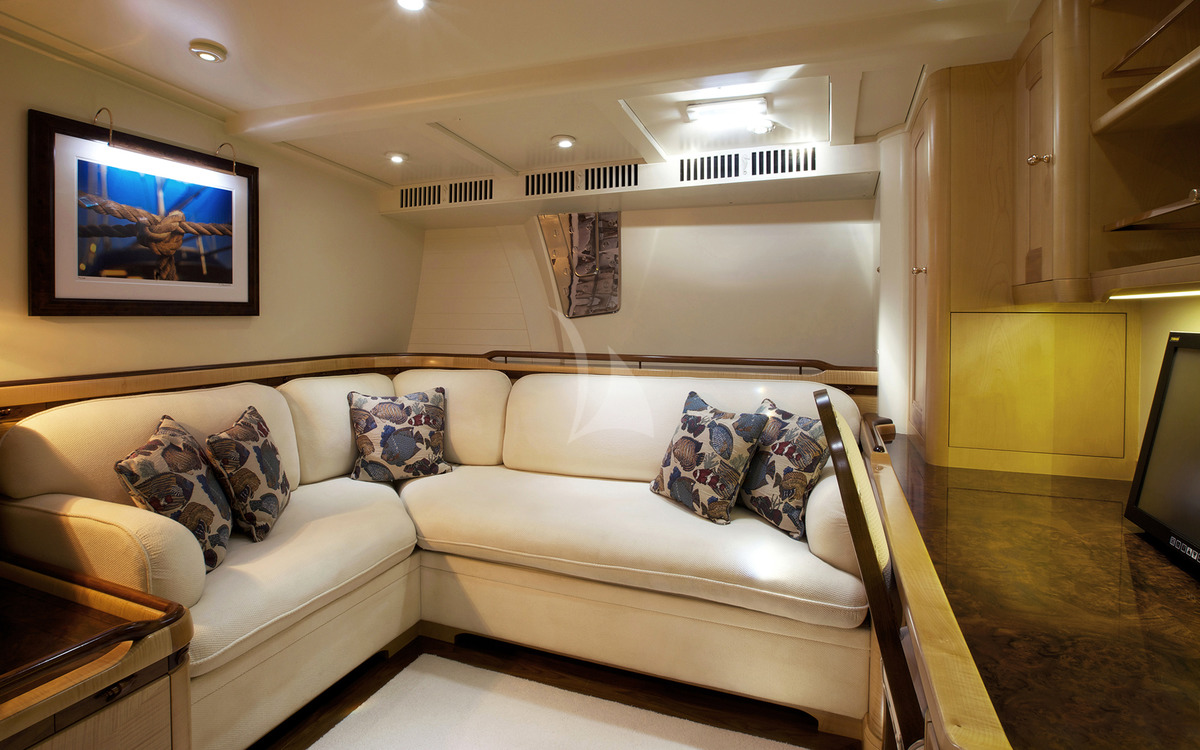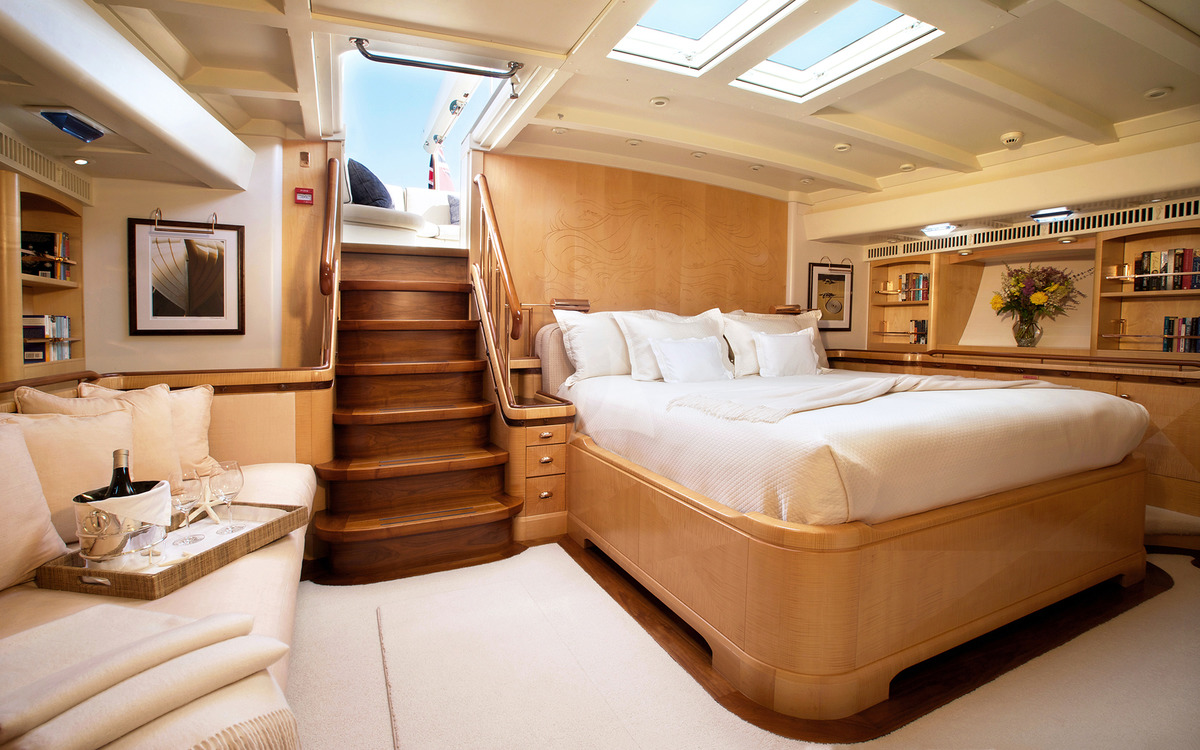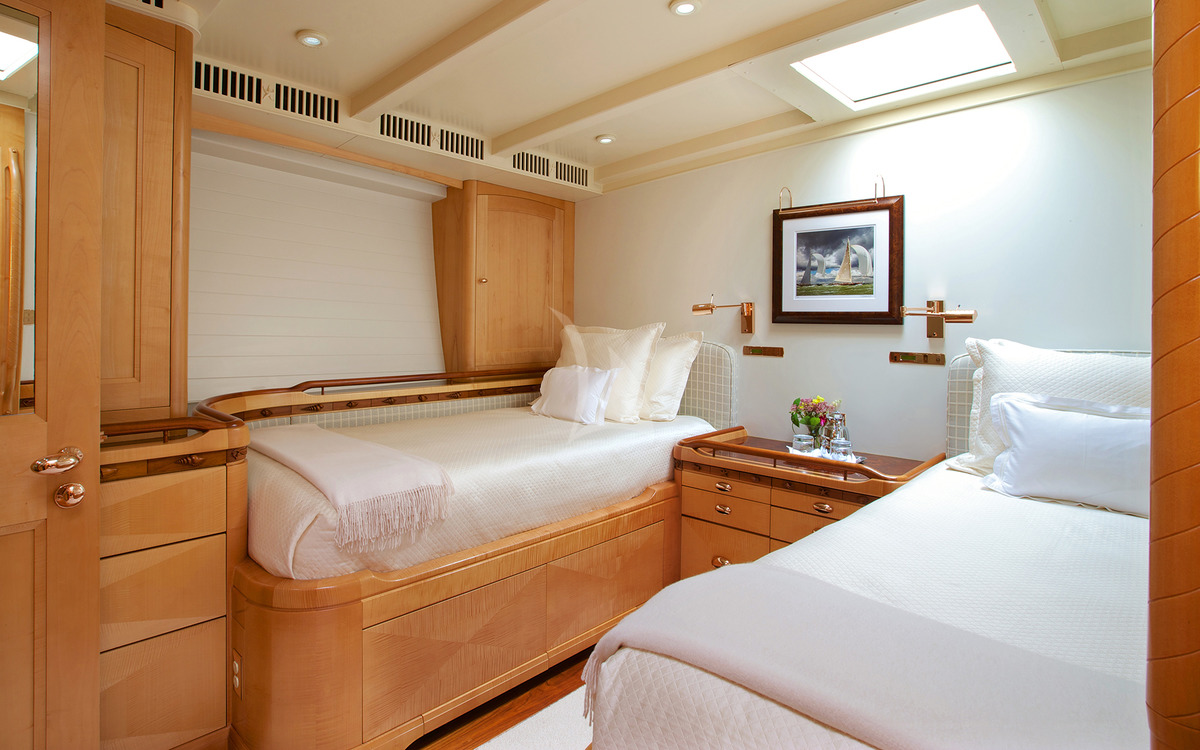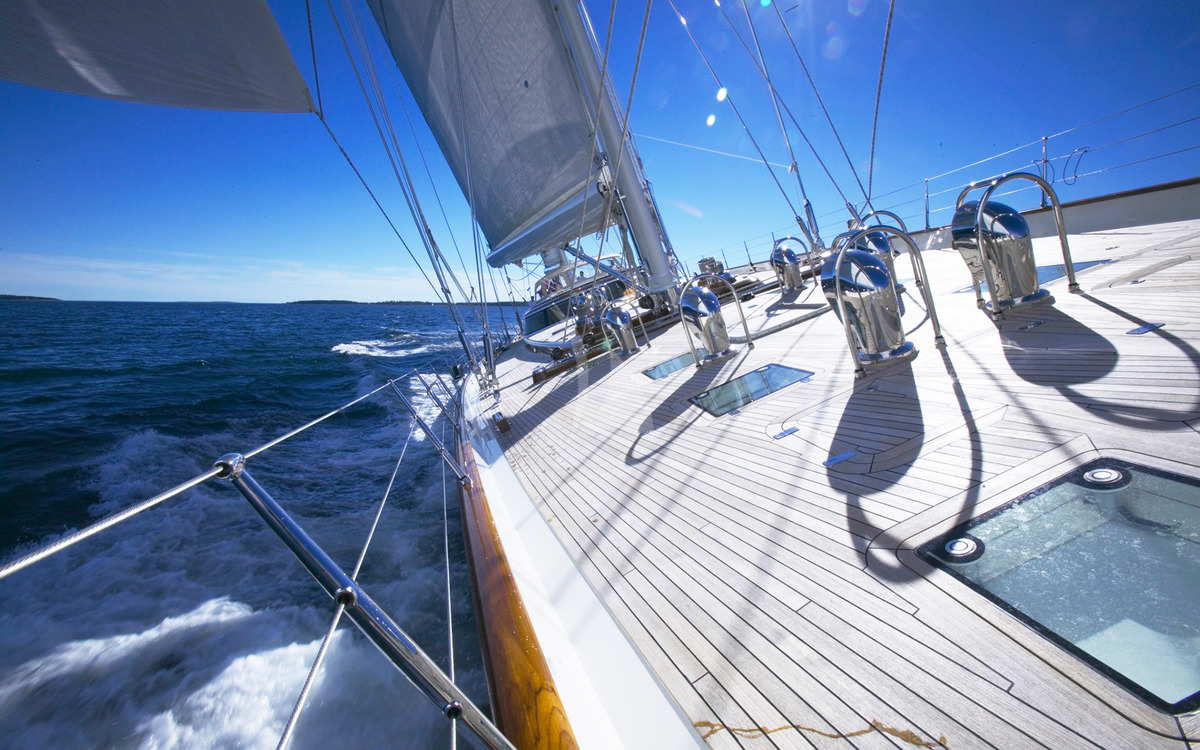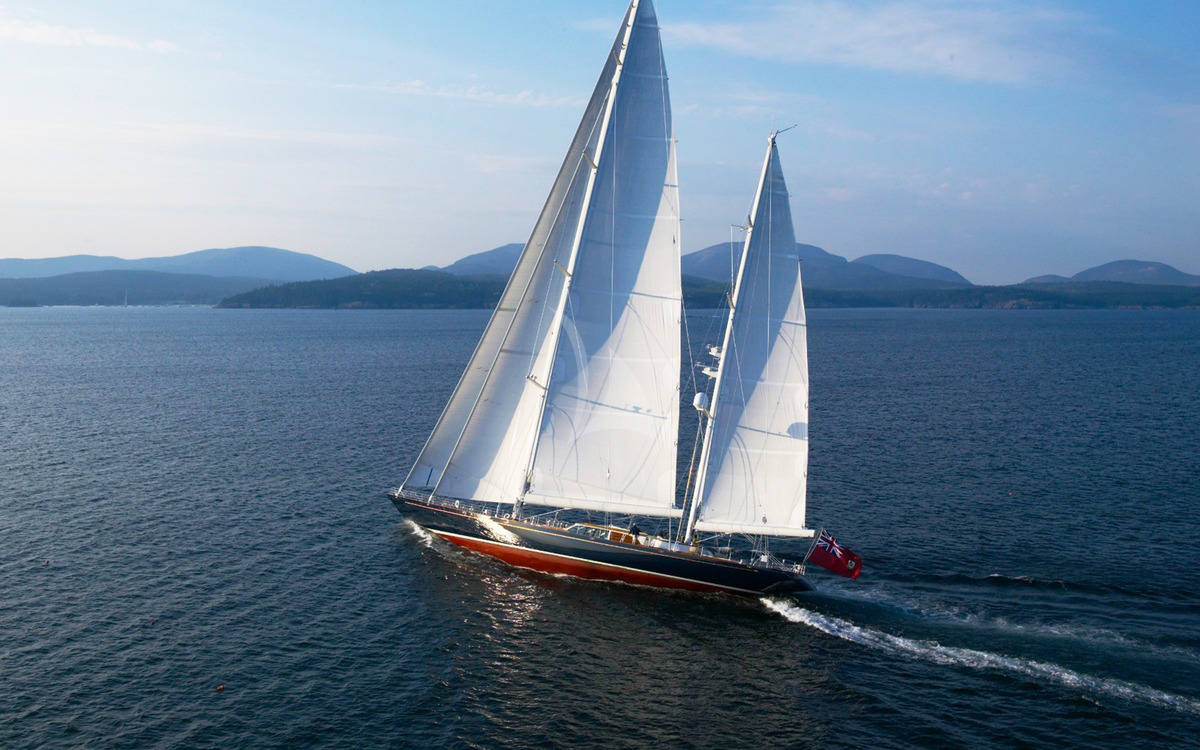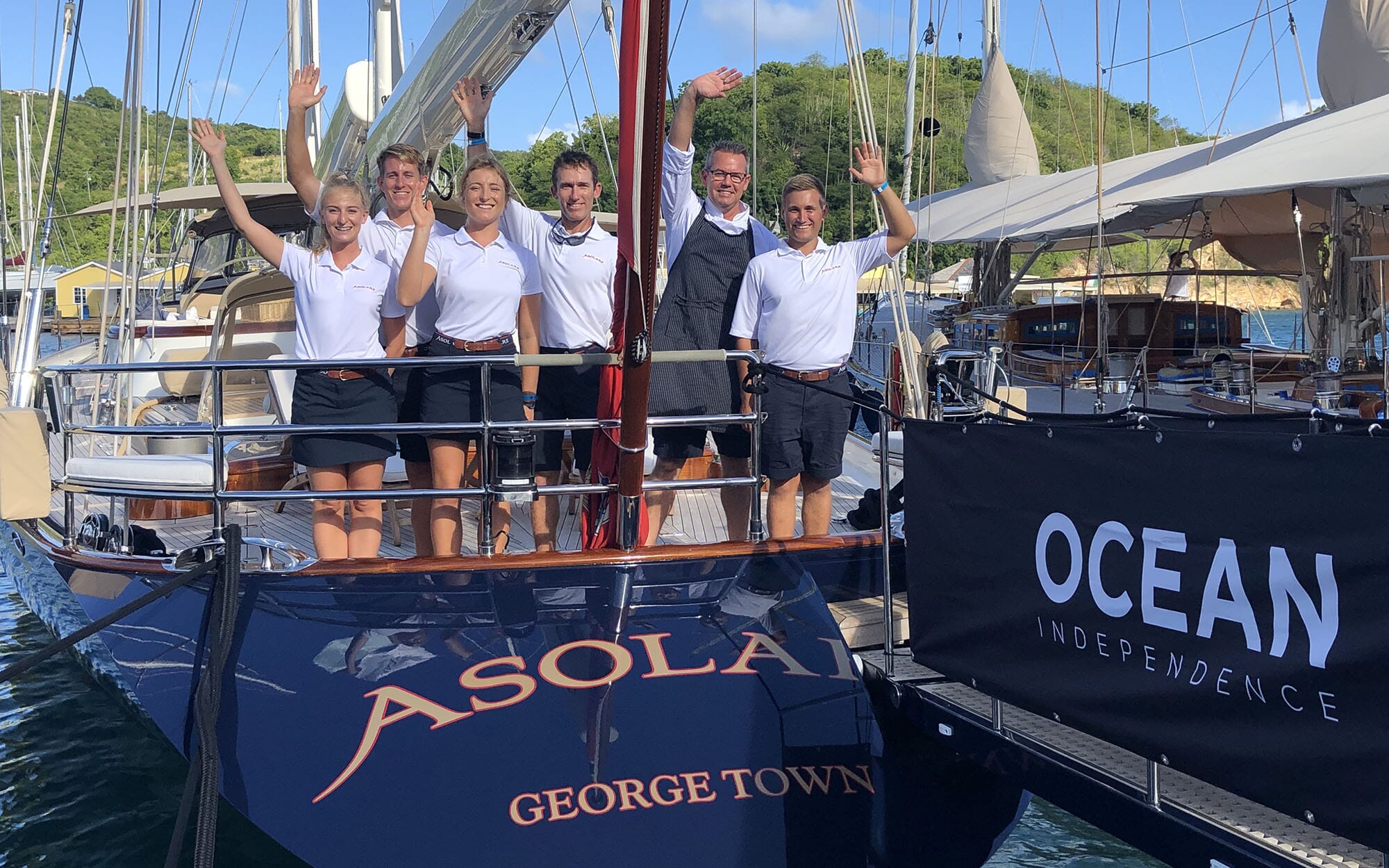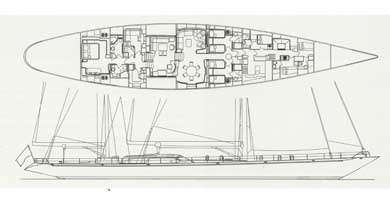 Description:
ASOLARE – This sleek, 153' Hodgdon ketch with Navy blue hull was built in 2003 in Maine of wood and is heavy, cutting through the seas, offering a comfortable ride for guests who like to sail!
2020 Rates & Plans – Available for Winter 2019/2020 in the Eastern Caribbean from St.Vincent, Martinique, Antigua, St. Maarten and Tortola, ASOLARE will set sail for Corsica, France, Italy and Monaco in April, 2020, where she will charter through the Summer of 2020 for EUR 98,000/wk during July, August & EUR 82,000/wk during June and September + 30% APA + VAT.  Prices do not include gratuity.  Prices in the Caribbean are $82,000 weekly + 30% APA & Gratuity.
Fine Dining – Long pretty hull with teak decks, the yacht has two deck chairs aft for sunbathing, and two cockpits, one aft with spray dodger, adjoining the master stateroom, and one amidships for guests' dining and sailing.  A large Bimini covers the mid-ship cockpit, where two u-shaped settees surround two dining tables, where first and second stewardesses serve four to eight course meals. ASOLARE is a very much a 'food' boat.  The crew love theatre!
On Deck – Once anchored, the crew set up additional awnings, covering the teak decks forward.
Crew of Six – Captain Clive Walker from South African is in his late 30s and tops a large, hard-working crew; six in total, including himself.  Aboard 8 months, he loves to sail and tells me that his crew excel in fine dining, offering four to eight course meals in various dining places aboard the yacht, including the upper and lower saloons, and mid-ship cockpit. In white shirts and crisp, navy blue uniforms Carl and Anastasia, the deckhand and stewardess respectively, showed us around.  Nice looking and young, from Europe, they offered us water from jugs of infused juice nearby and plates of delicious hors d'oeurves.  The chief stewardess and chef have been aboard much longer than the captain and rest of the crew…  Cheerful, easy and friendly, Kylie, the chief stewardess, loves her job, they had just finished a cruise with the owner, and before that the Mediterranean season.  They love kids and take care of them with crafts on the saloon table.  "We run a happy boat."  As it was near Christmas, the second stewardess had decorated a Christmas tree in the lower saloon and told us that the first mate loves taking guests out in the large tender.  The crew love to sail!
Upper and Lower Saloons – Choice of upper and lower saloons allow guests a day saloon and an evening saloon, both of which offer dining.  The upper saloon has windows all about and is a nice place to come in from the wind at sea.  The lower saloon is formal with lounge to port and dining table to starboard.  Stewardesses set up crafts for children here, and as it was Christmas, there was a Christmas tree set up in the lounge, which has tons of room.
Signature Cocktails – In the Caribbean the signature cocktail of the yacht is called "Caribbean Mood," made with rum and Frangelico, an elixir.  In the Mediterranean it's a different drink, made with gin….they are signature cocktails of the yacht.
Sleeps 6 guests in 3 cabins + 2 Pullmans + den + convertible office + the couch in the master stateroom converts to a single….  With all this space, the yacht offers lots of flexibility for additional guests and family.  Two twin cabins located forward of the lower saloon each have additional Pullman berth and private bathrooms, lots of headroom, and lovely vanished, oak paneling with shell designs, and wool carpets in white – beautiful staterooms!
Master Suite aft with private sitting room and private office – has two large, his and her, oak bathrooms, enormous king bed, sitting room opposite with couch that folds out to an additional bed and stairs to its own, private cockpit; if guests want to wake up early and do their own thing, they can take tea and coffee there.
Private Den and Office – The master cabin also has a private sitting room and office across the hall.  The den is a private sitting room with L-shaped couch and desk, and the private office is in its own dedicated space across the hall.  These two rooms share a private bathroom, often used as a day head for all.
Welcome to ASOLARE!  She's quite a yacht!  And she'd love to take you for a cruise through the beautiful Windward and Leeward Islands of the Caribbean from Martinique to Grenada – make it ten days – or for a cruise from the South of France to Corsica or Sardinia….
E-Brochure:  https://yachtfolio.com/e-brochure/ASOLARE/91TAkkzbg-ZQ
Please inquire for the password.