FLOATATION THERAPY

45' Lagoon
High Rate: $ 18,000 weekly All Inclusive
Low Rate: $ 15,000 weekly All Inclusive
Cabin Configuration:
3 Queen Cabins, each with private bathroom
Specifications:
Length:
Builder:
Built/Refit:
Beam:
Draft:
Regions Available:
Locations It Travels:





Special Features:
45'
Lagoon
2018
26'
5'
Virgin Islands




Casting for Bone Fish in Anegada
Fully Air Conditioned
Electric heads
2018 Build
3 Dives per week included for certified divers
Watermaker
Onboard Wifi
iPod hookups
Generator
Satellite TV
Water Toys
SCUBA gear & compressor
12' dinghy with 20 hp outboard
tube
floating mats
2 stand up paddle boards
underwater camera
fishing gear including trawling gear casting rods and lures; 1 single kayak
1 double kayak
kids waterskiis
snorkeling gear
beach games
two subwings
Have a Question About This Yacht?
Fill out the form below and we will get back to you quickly!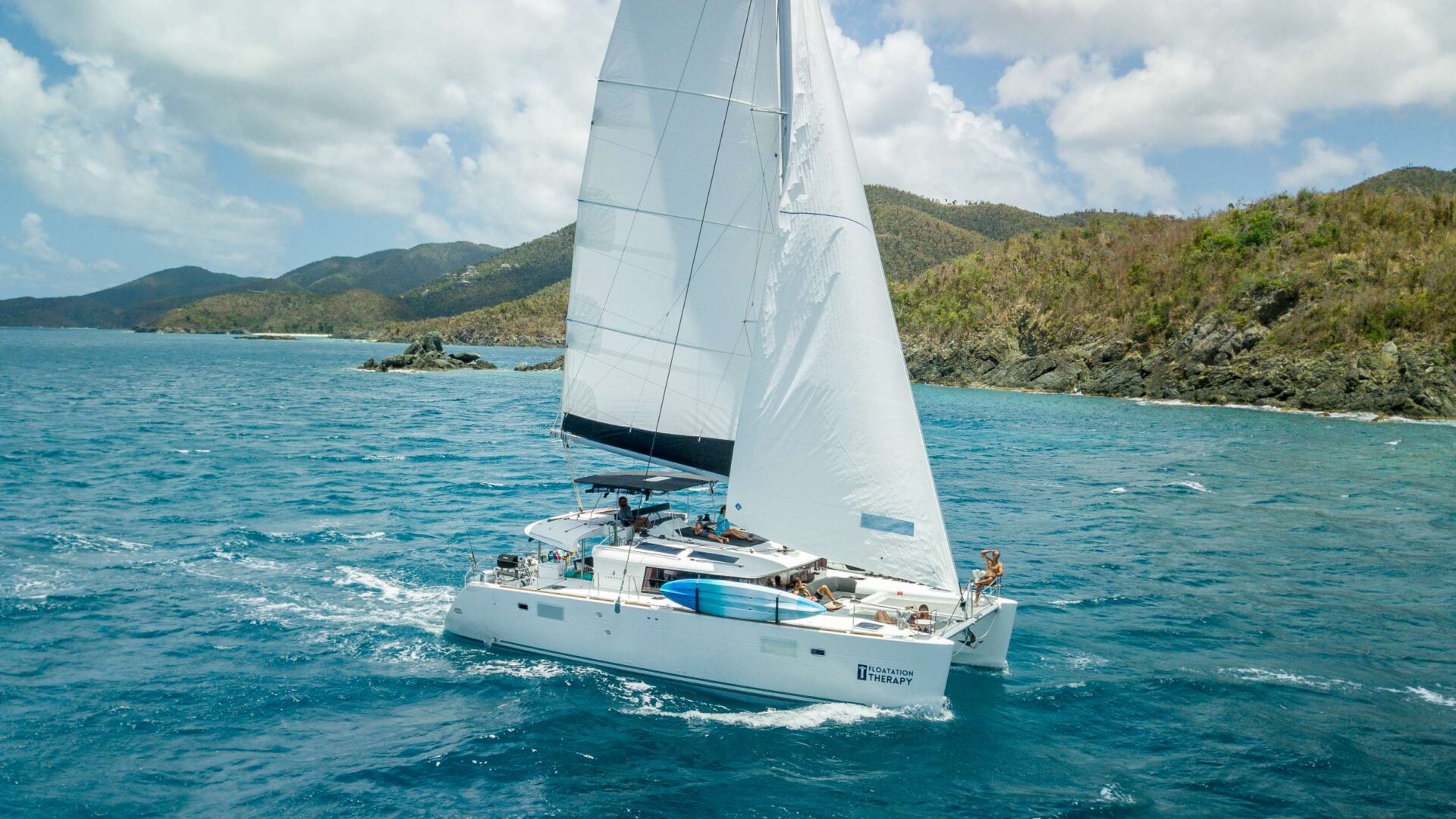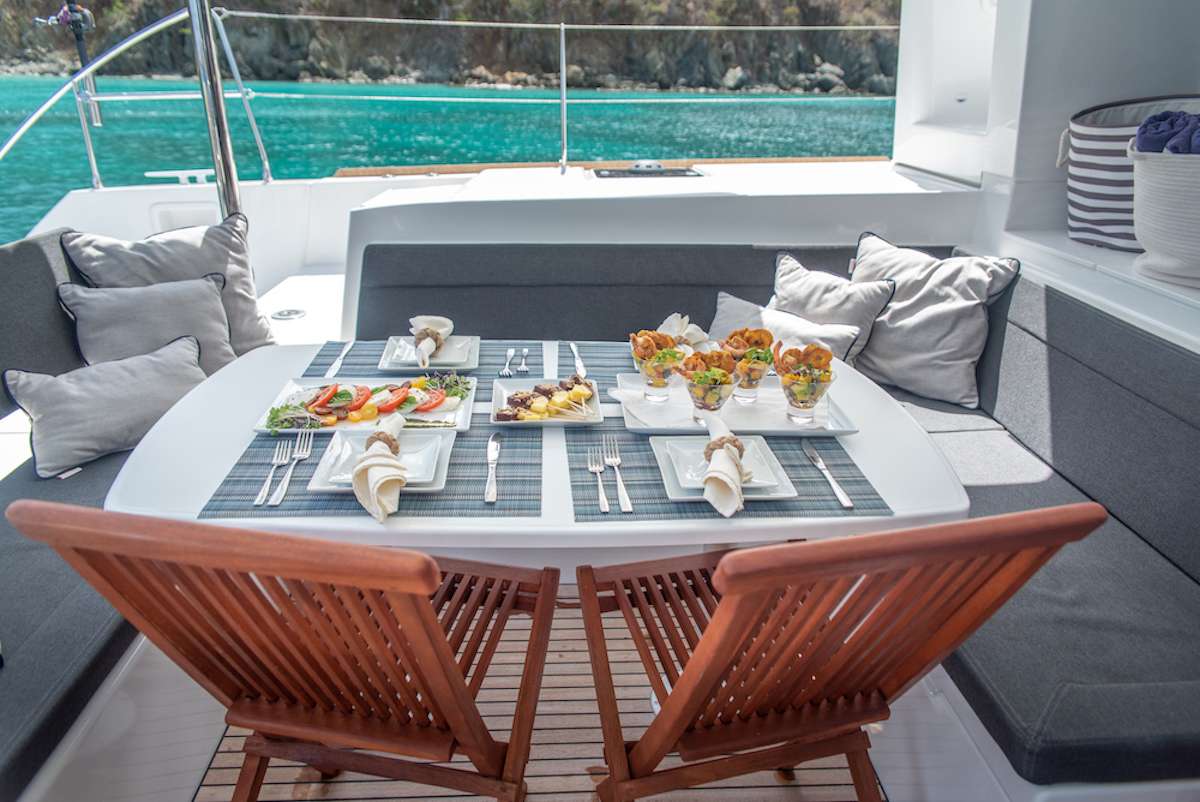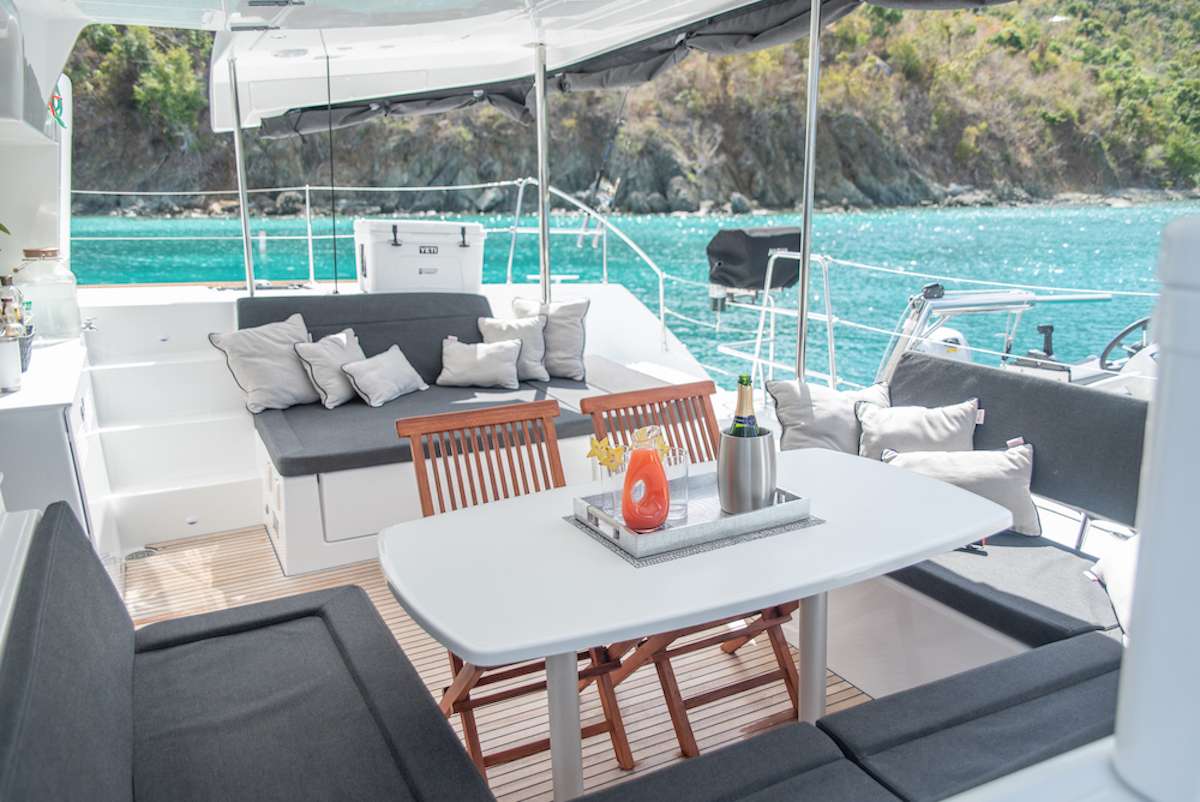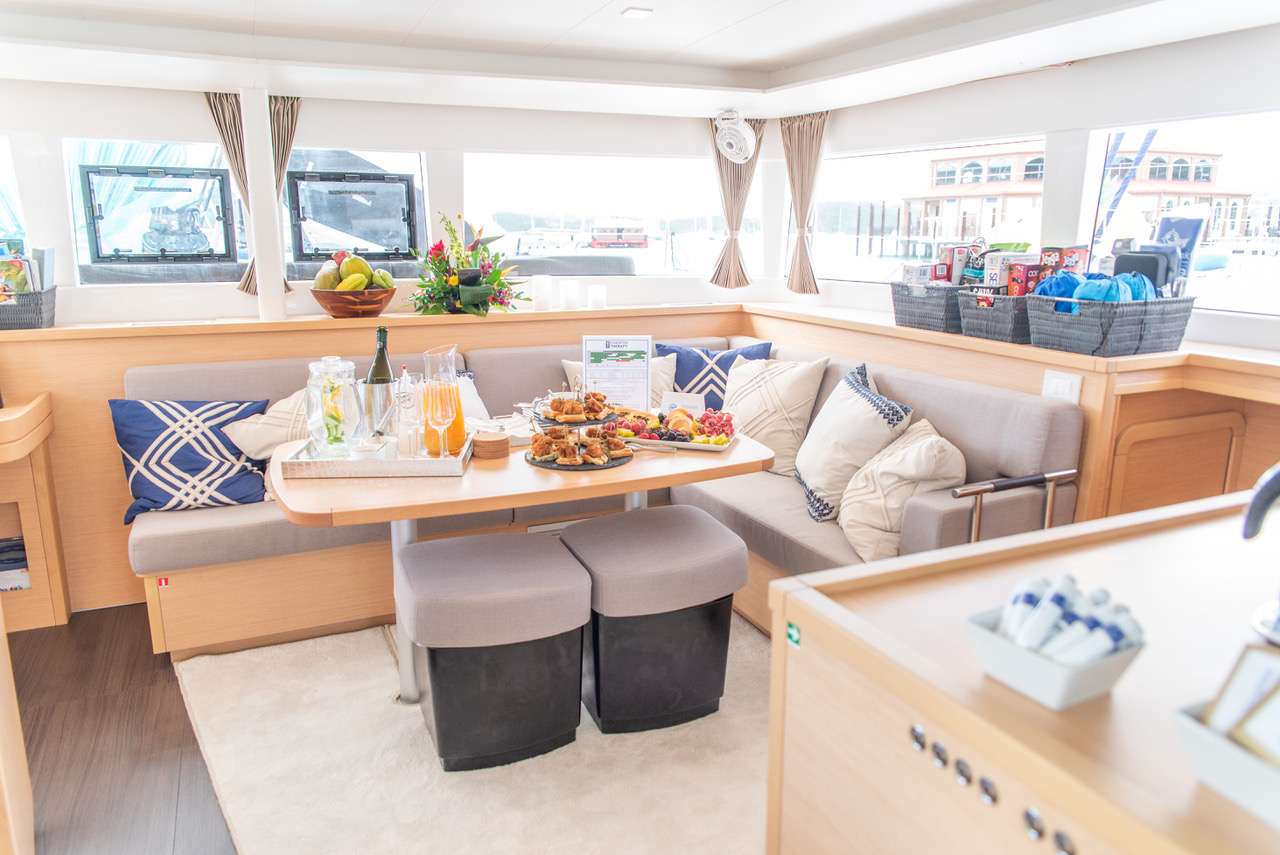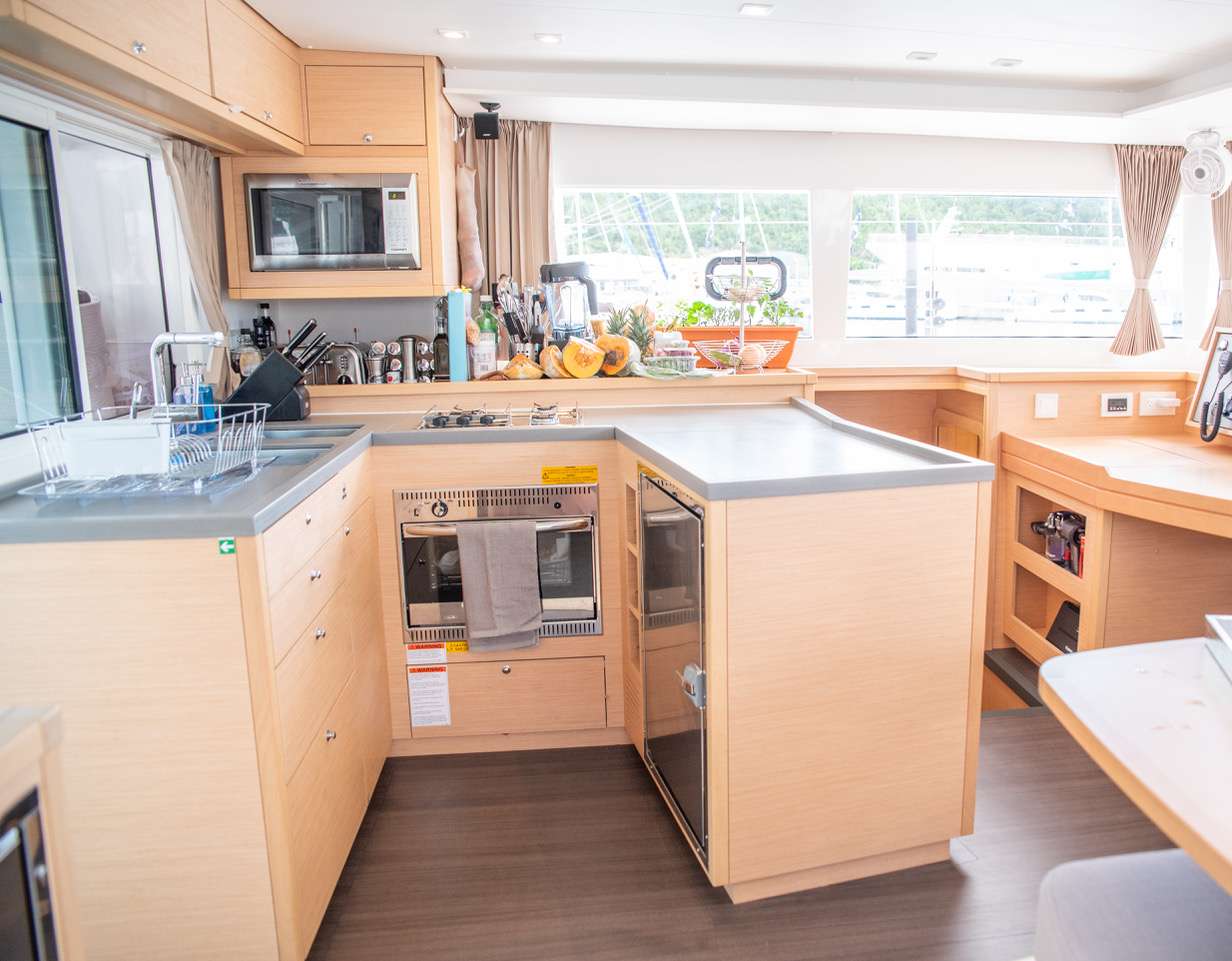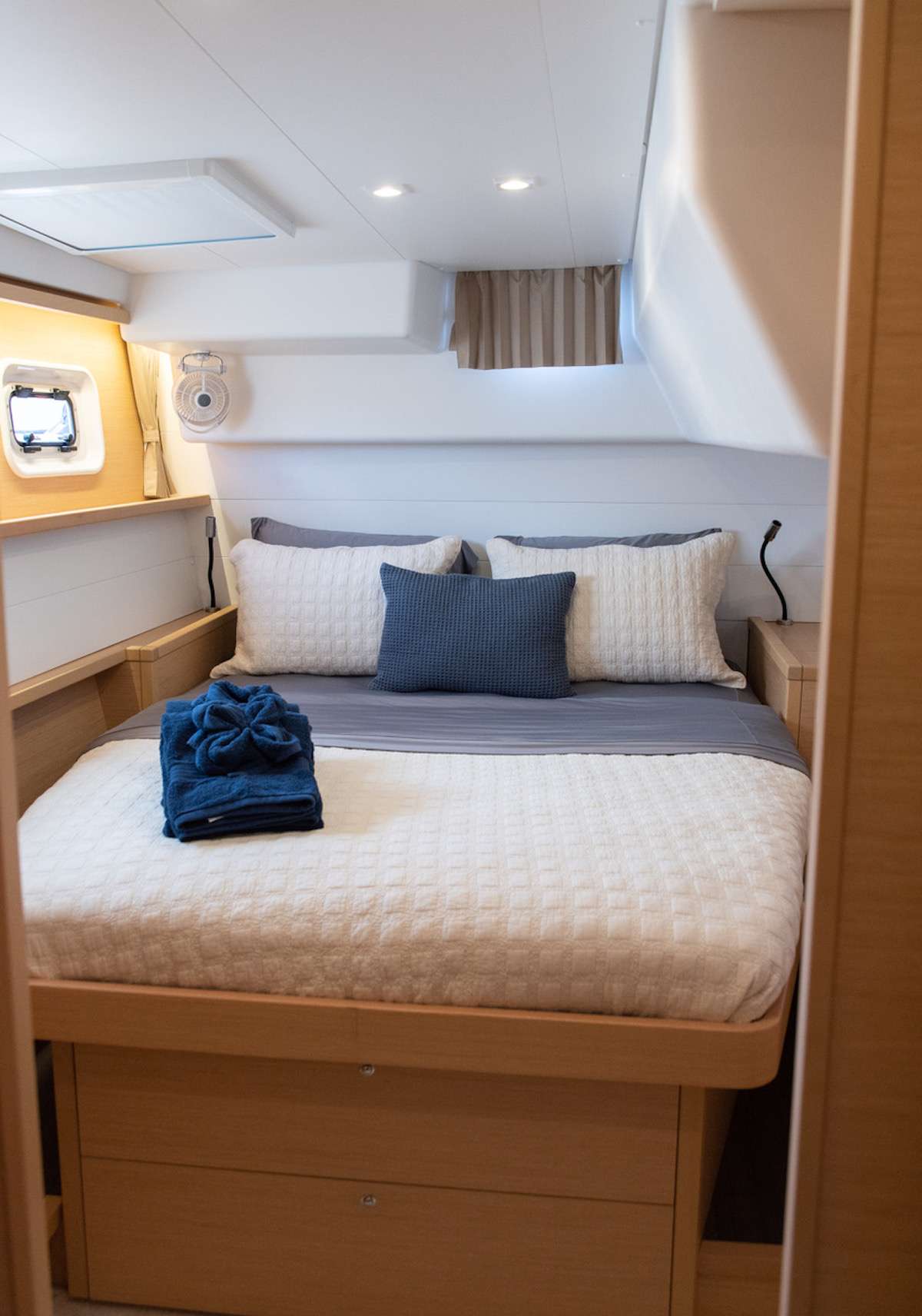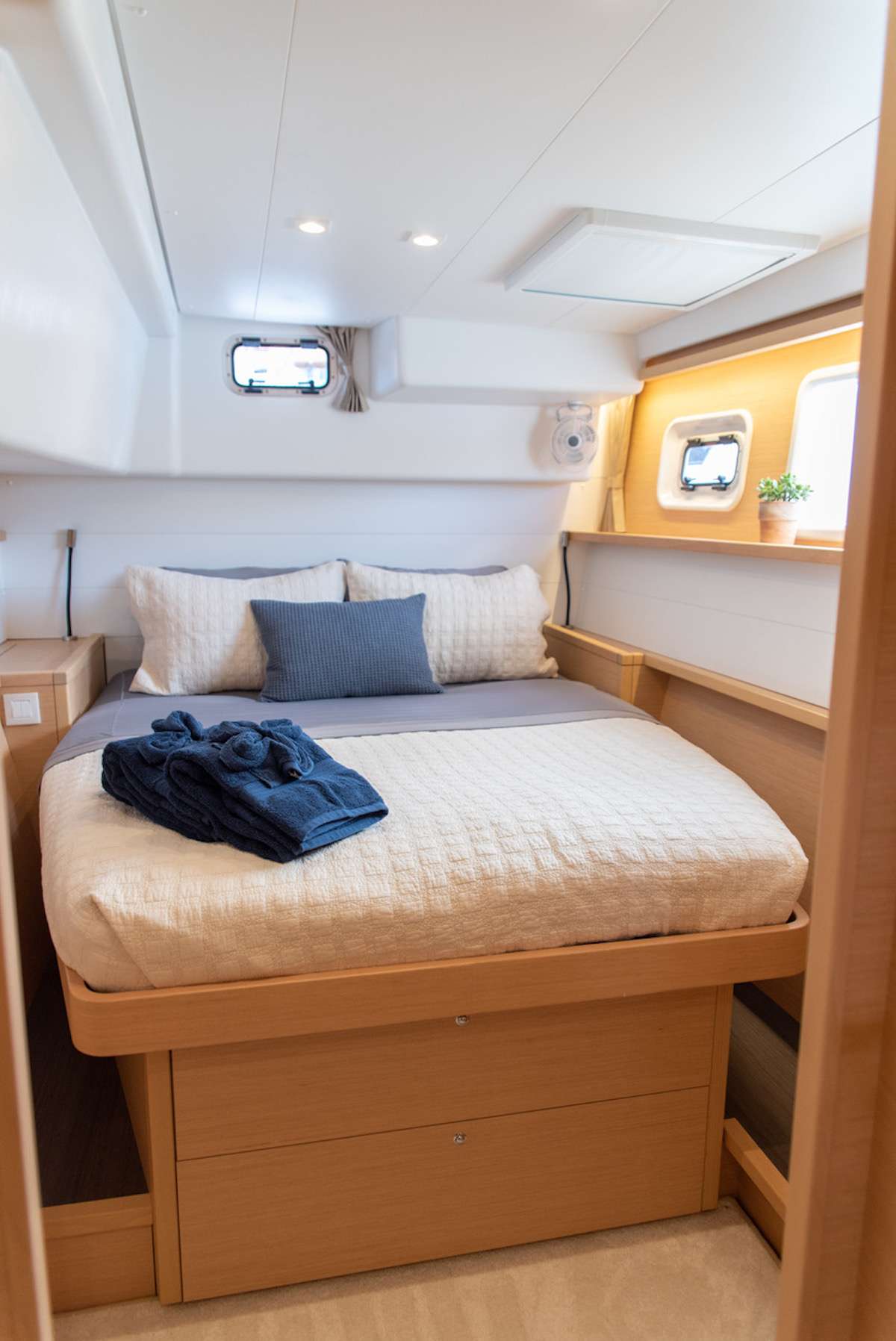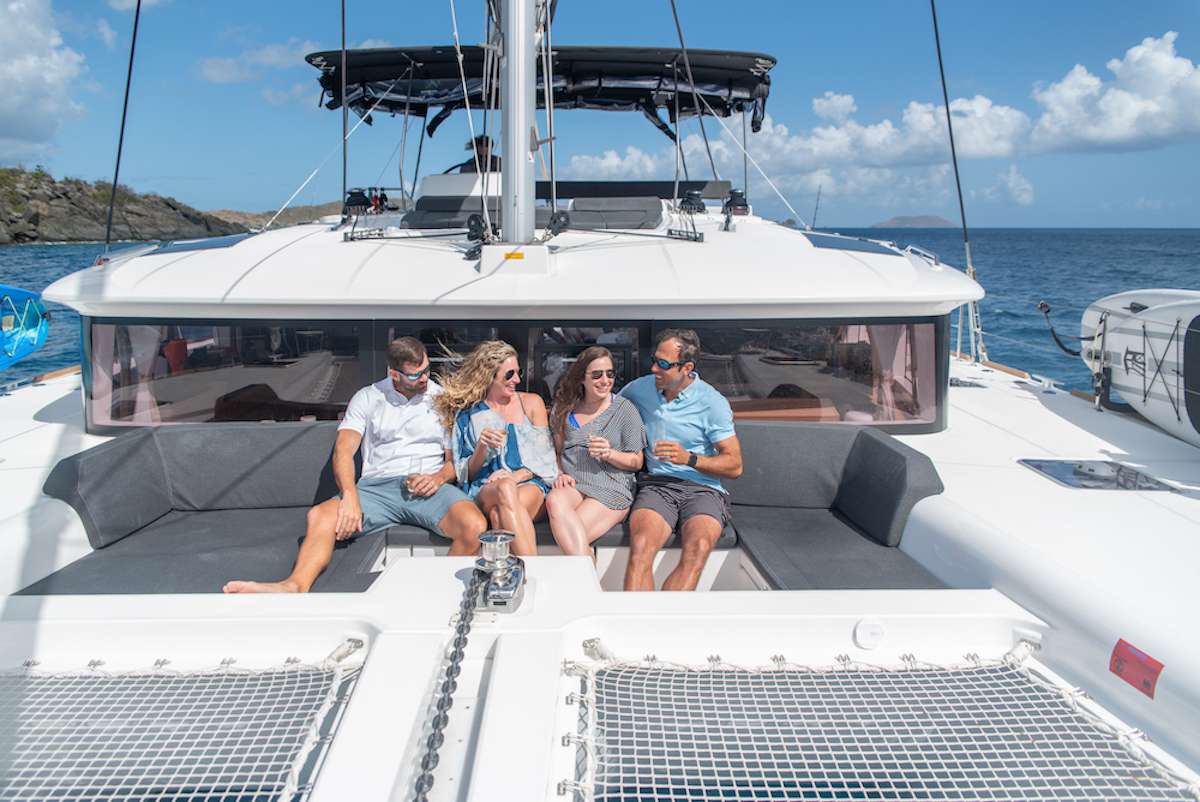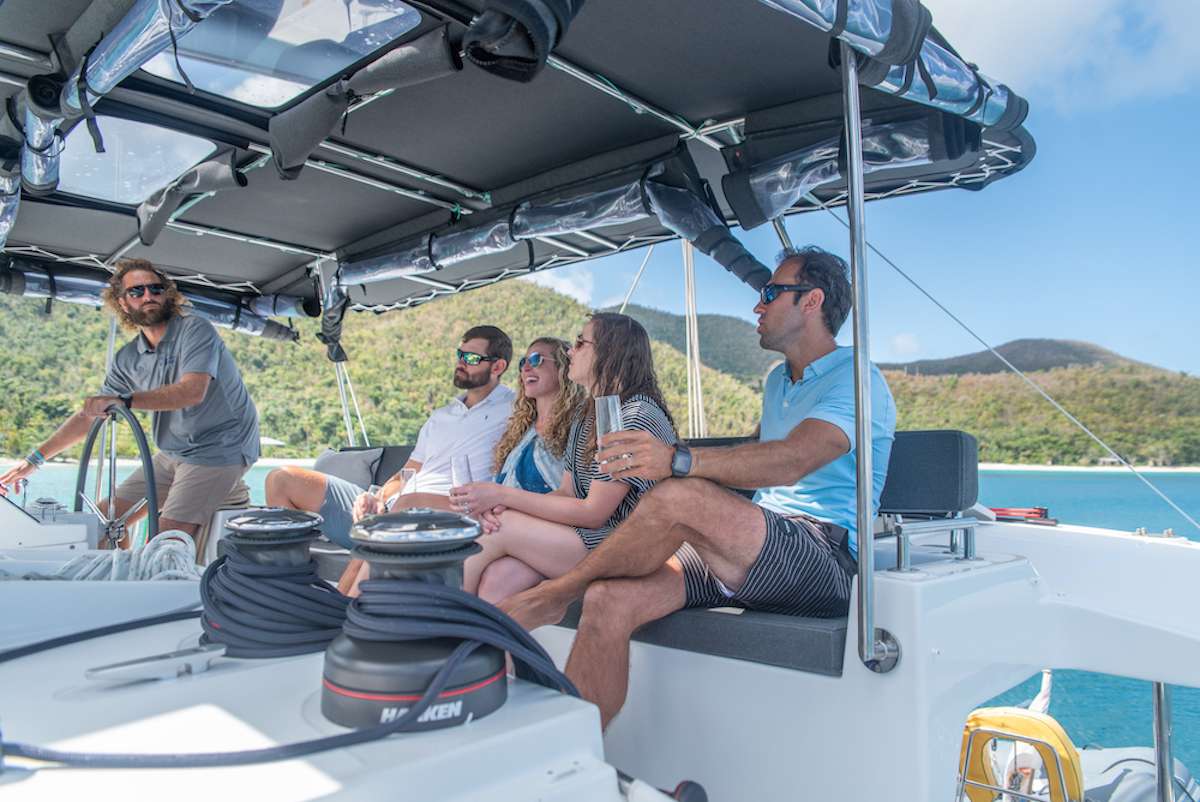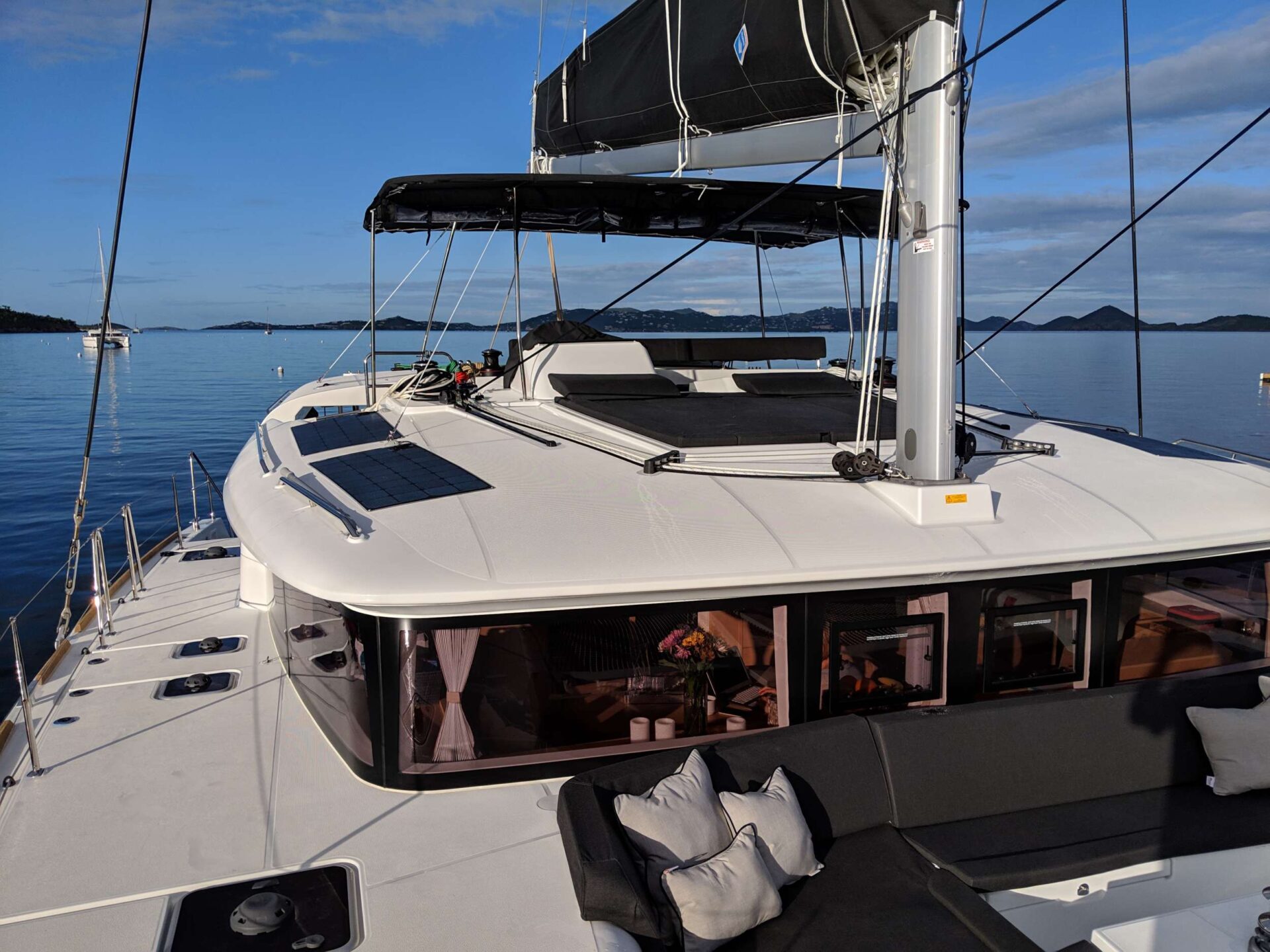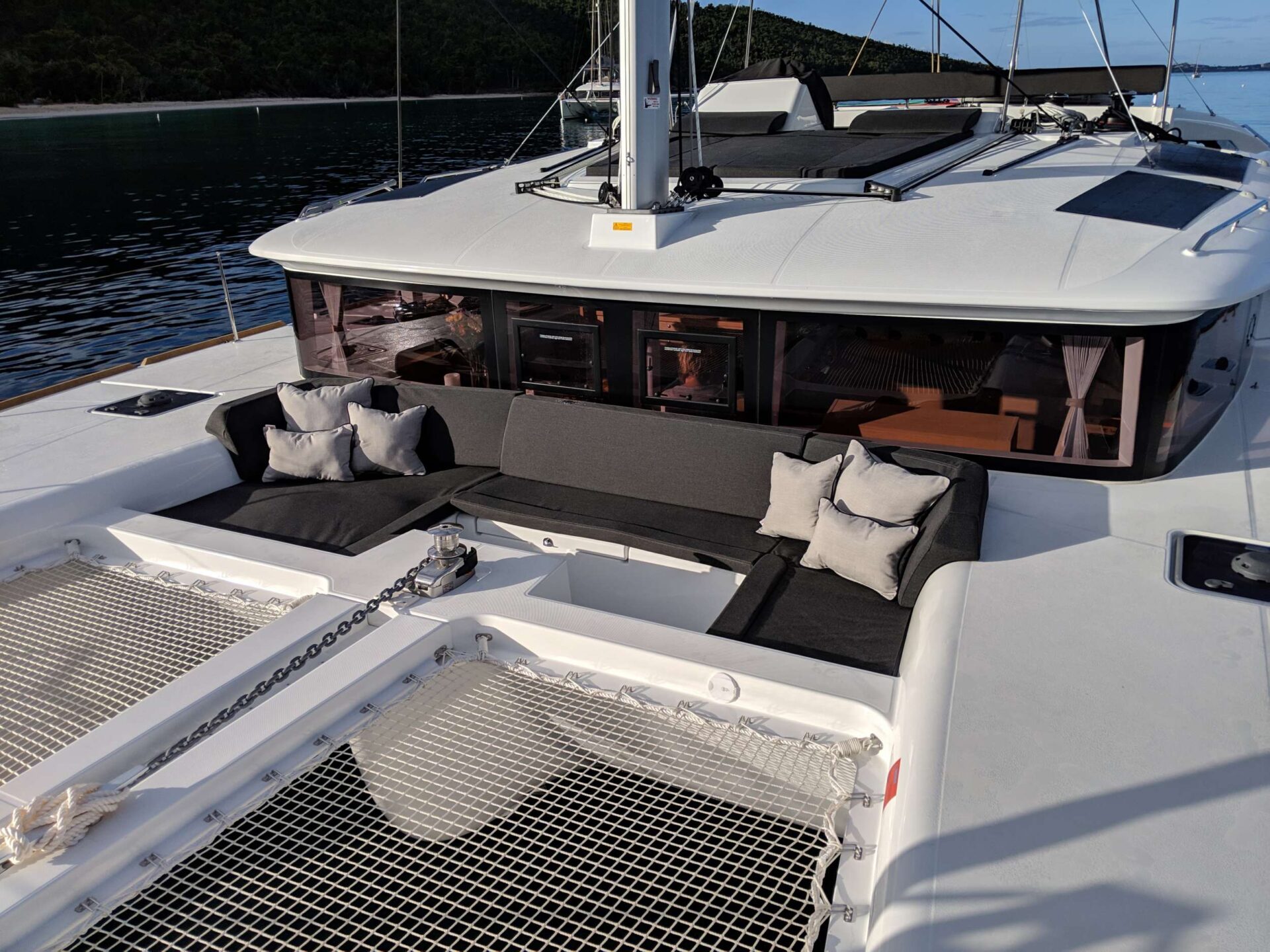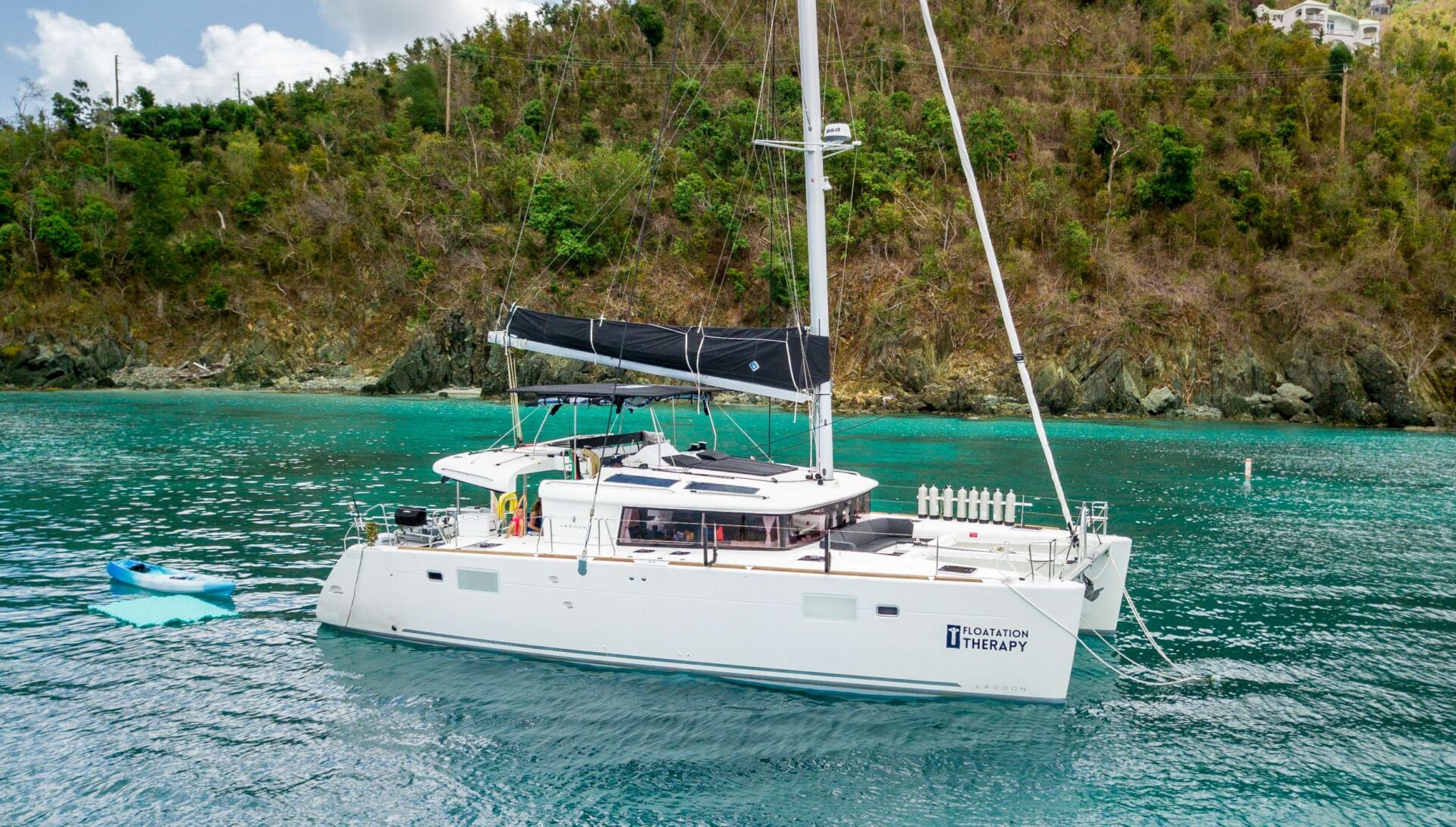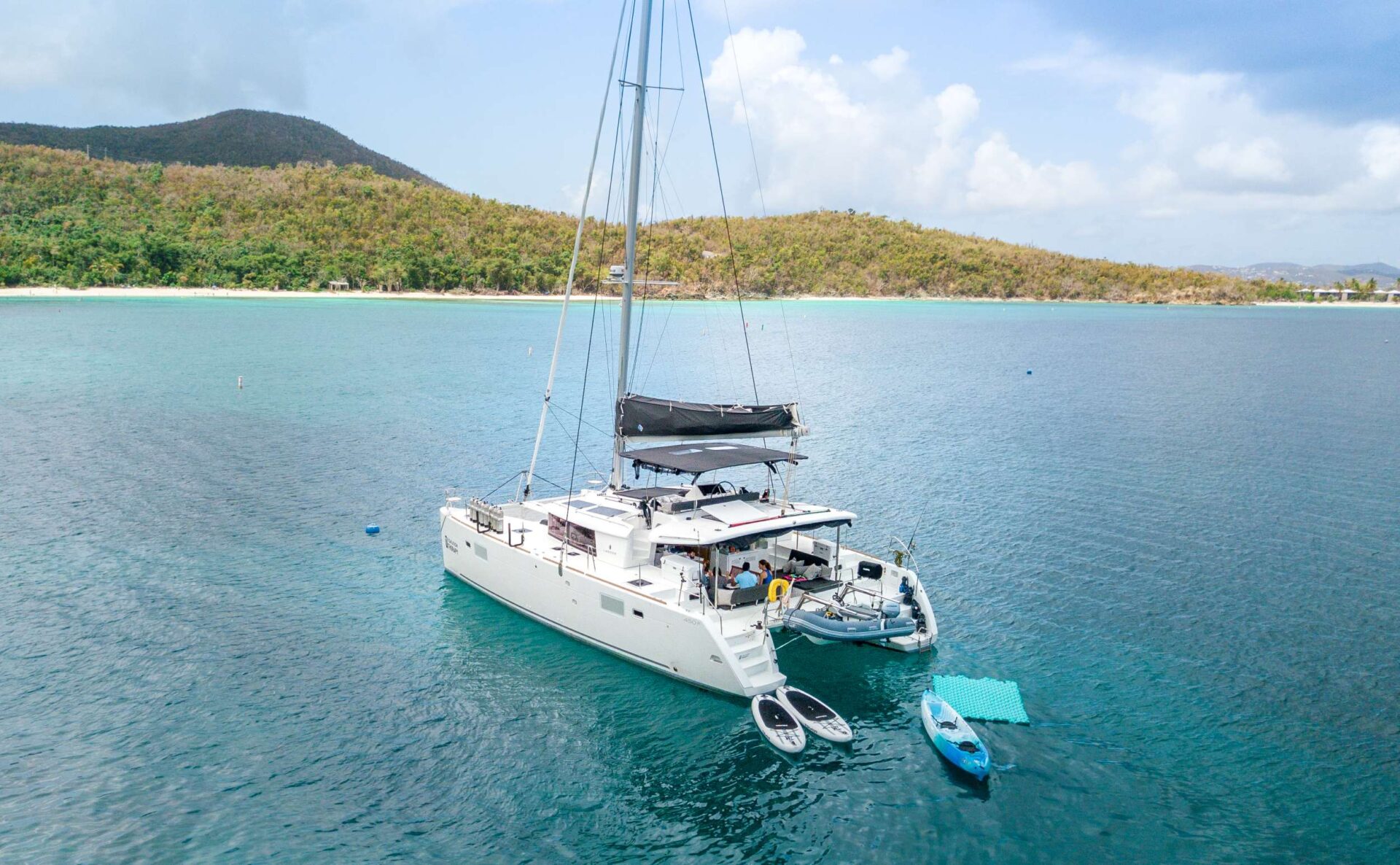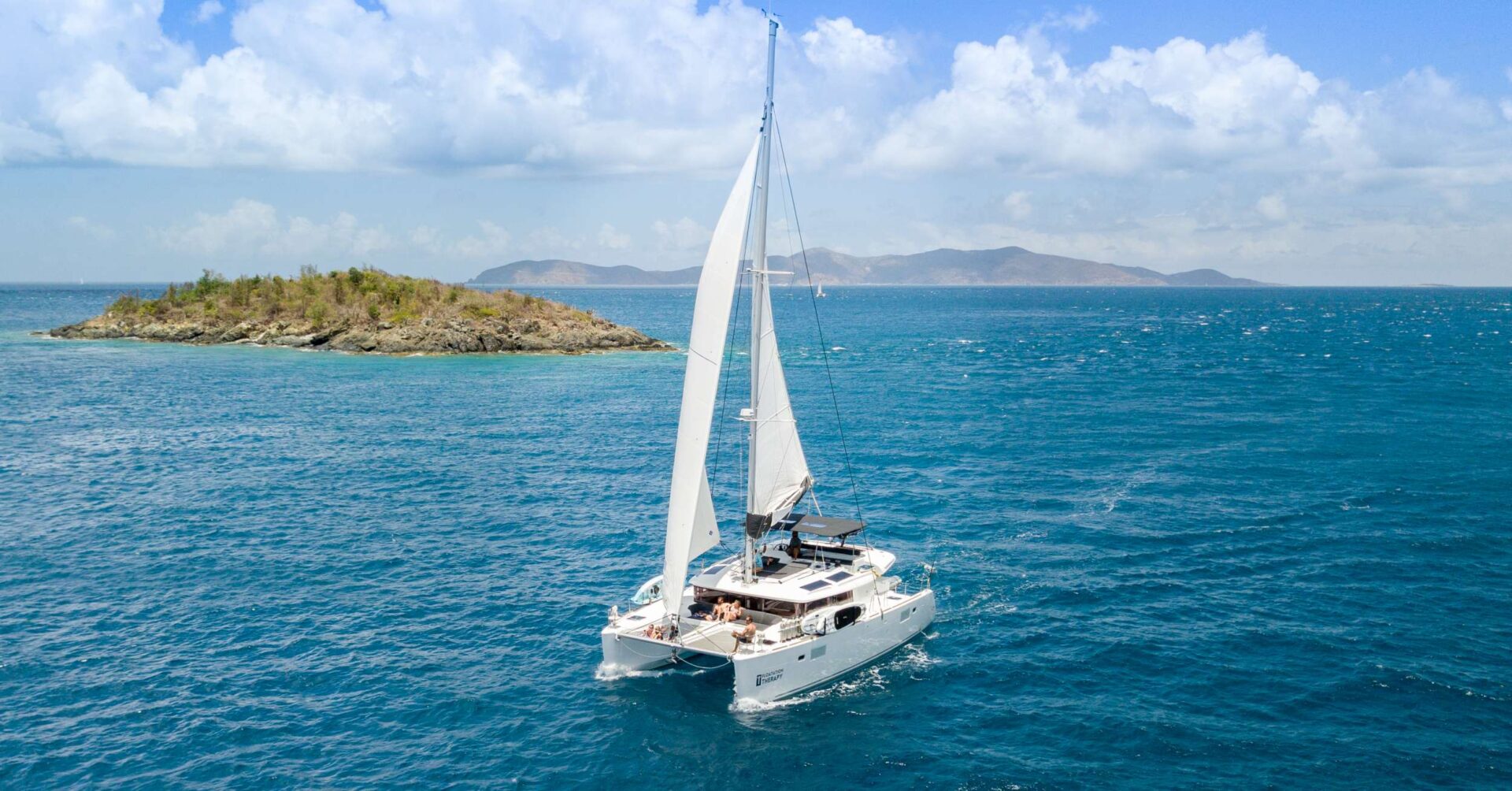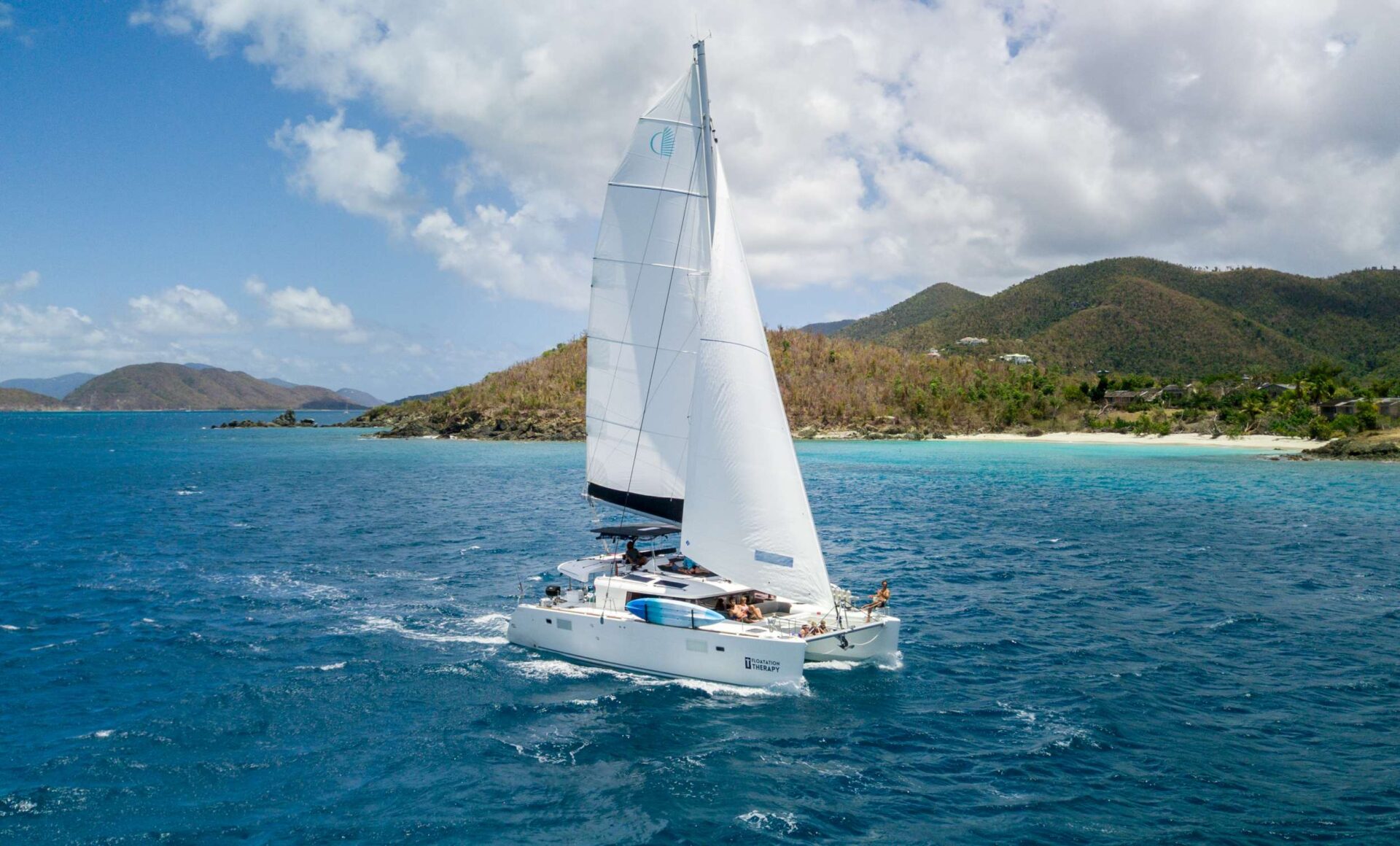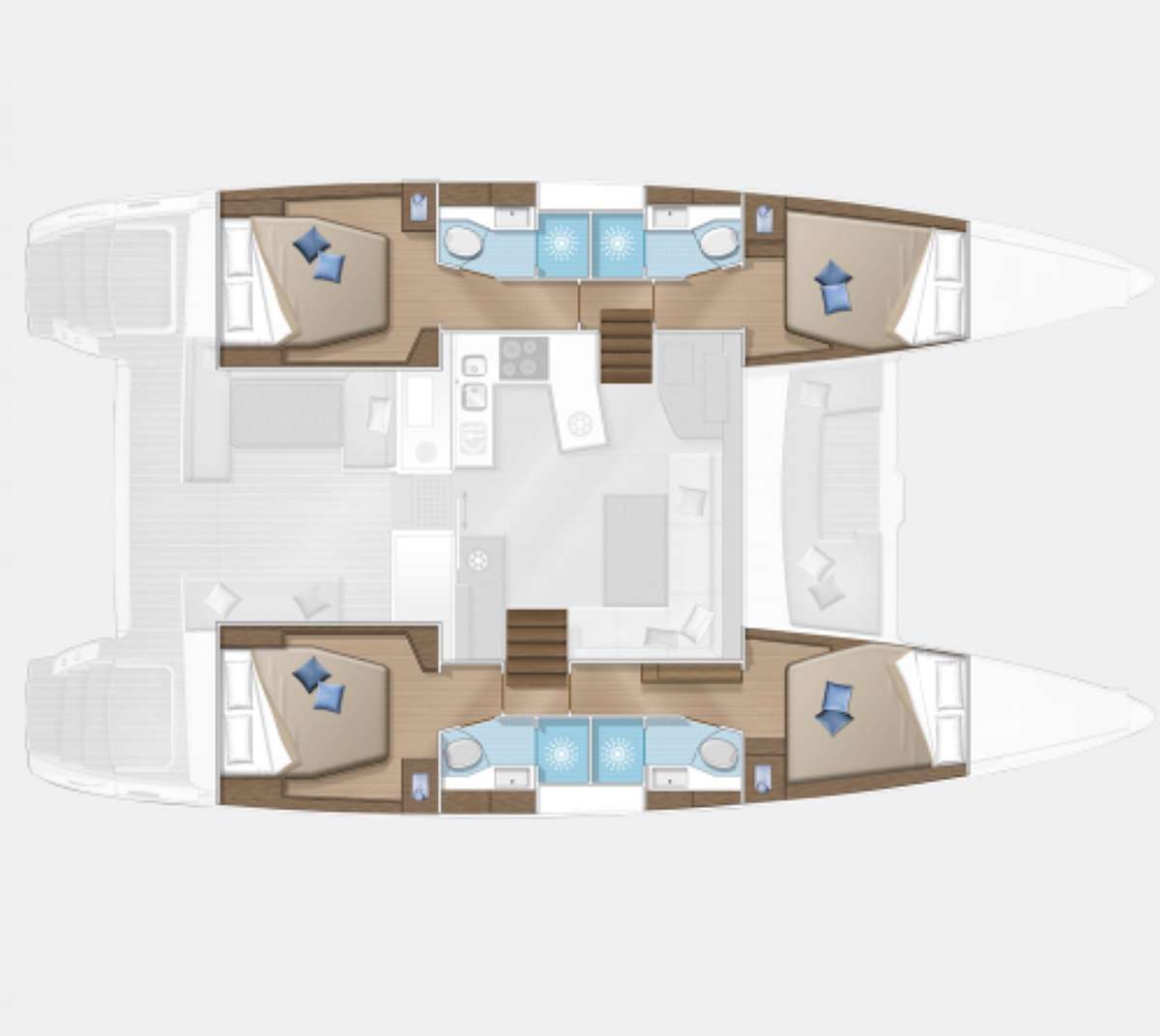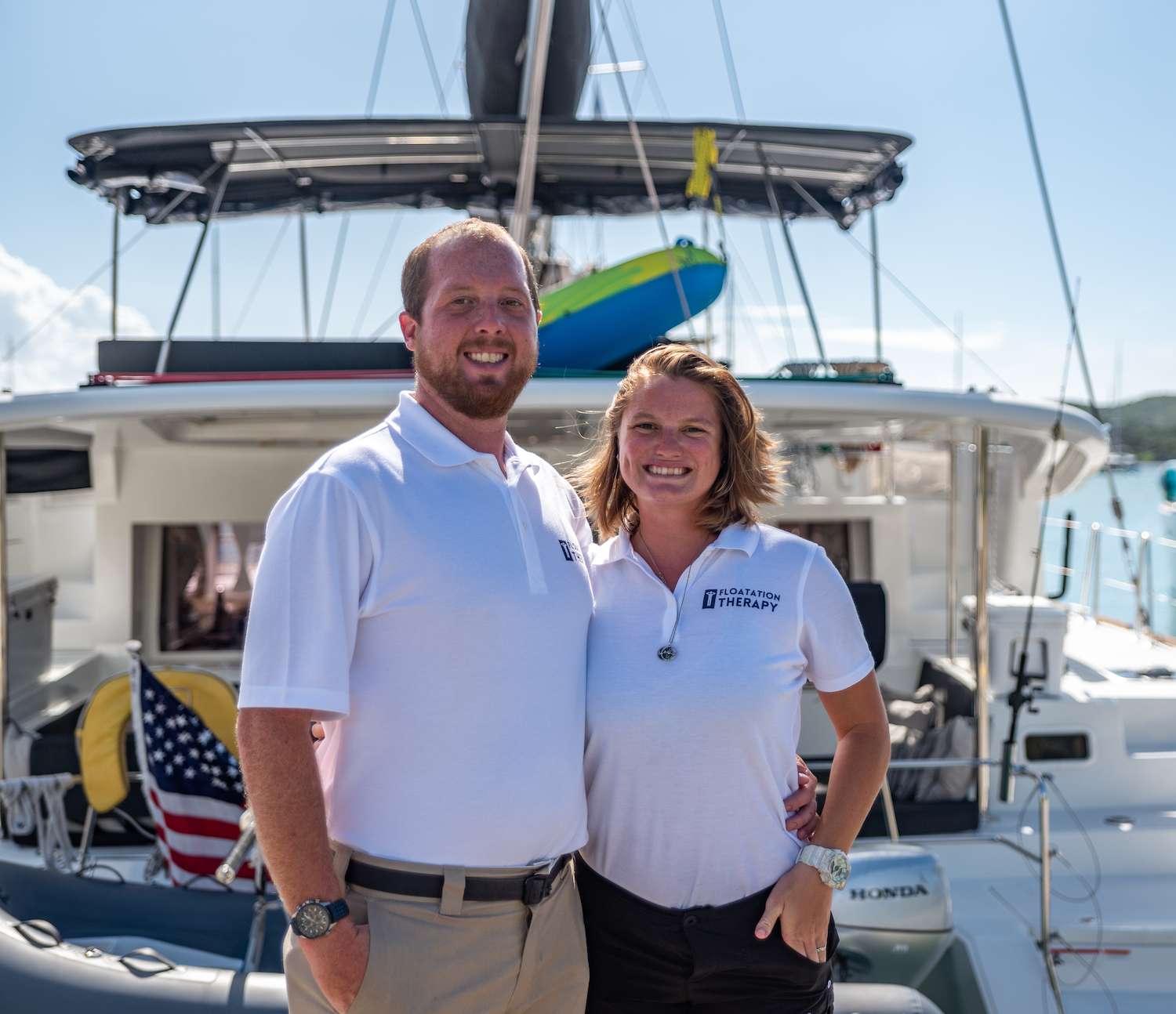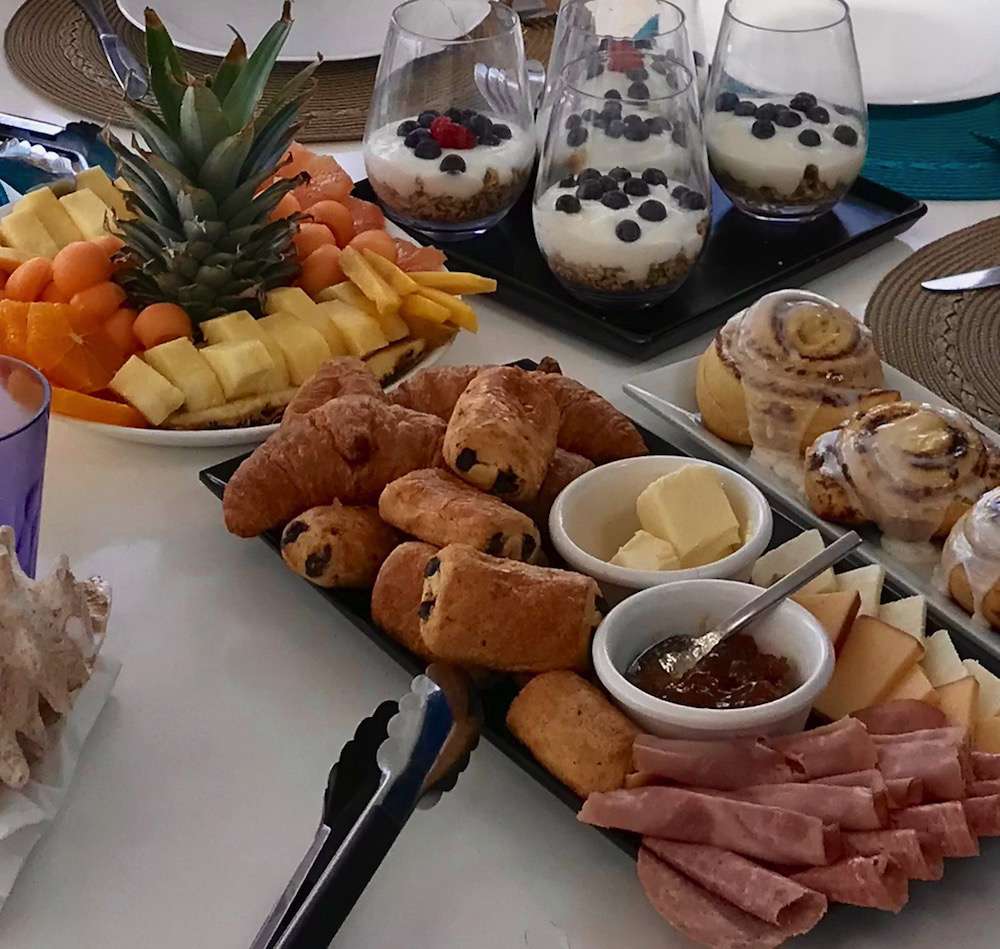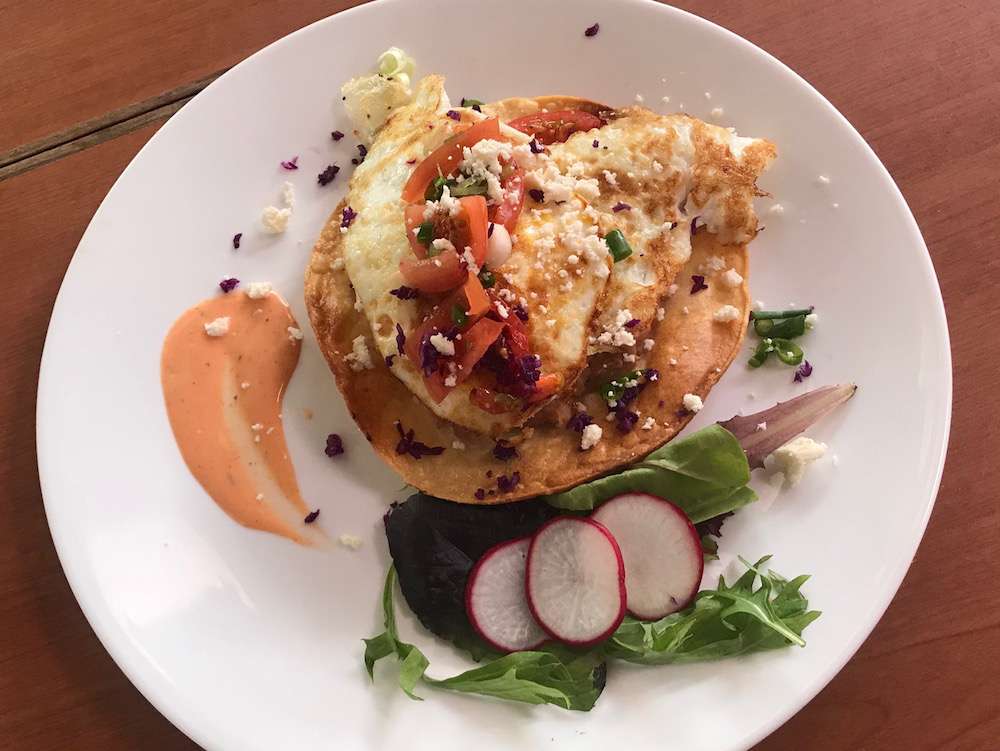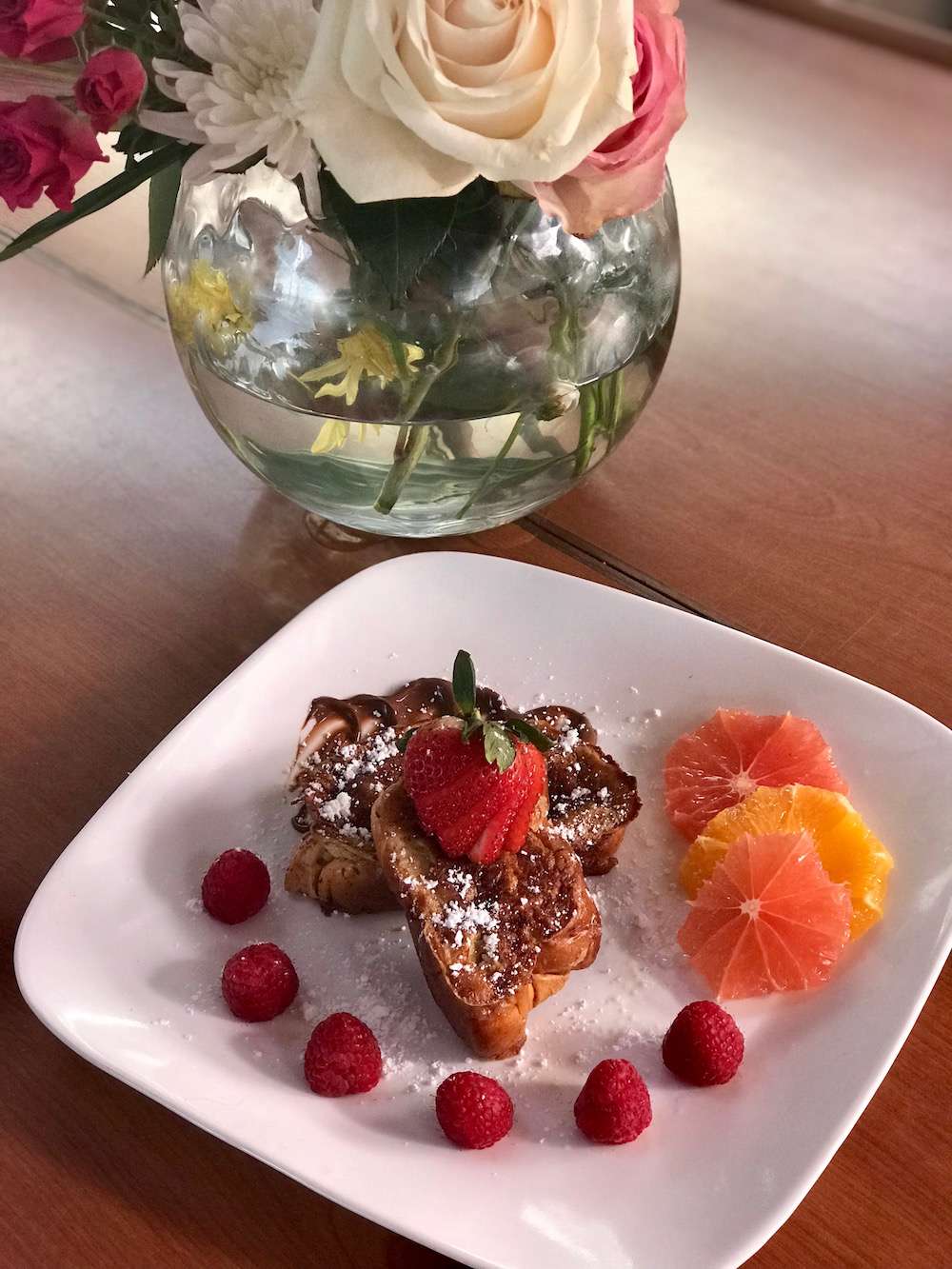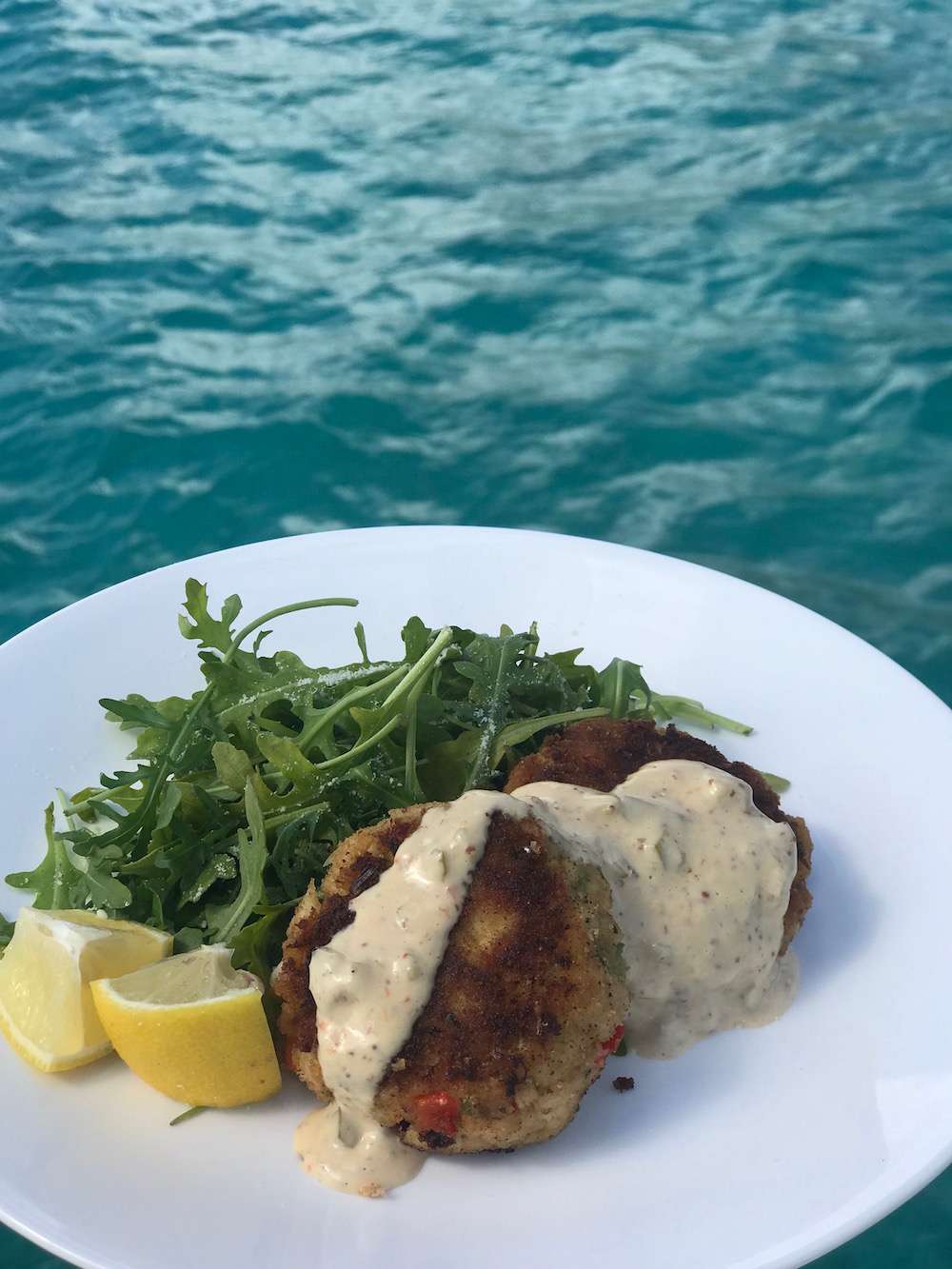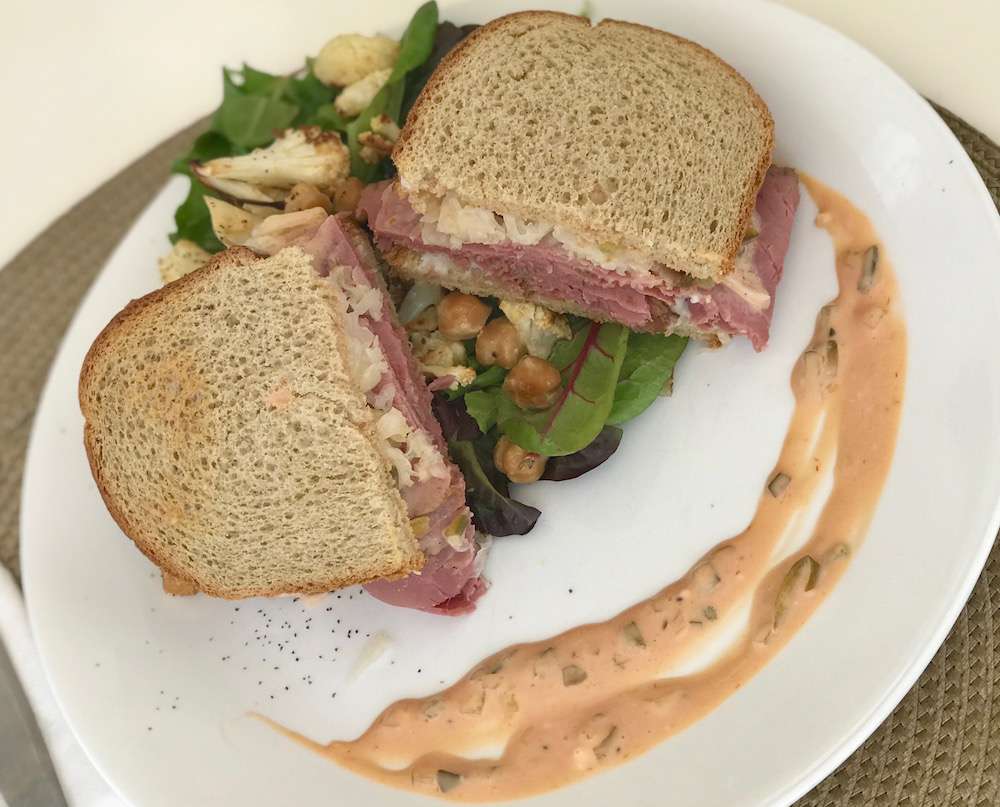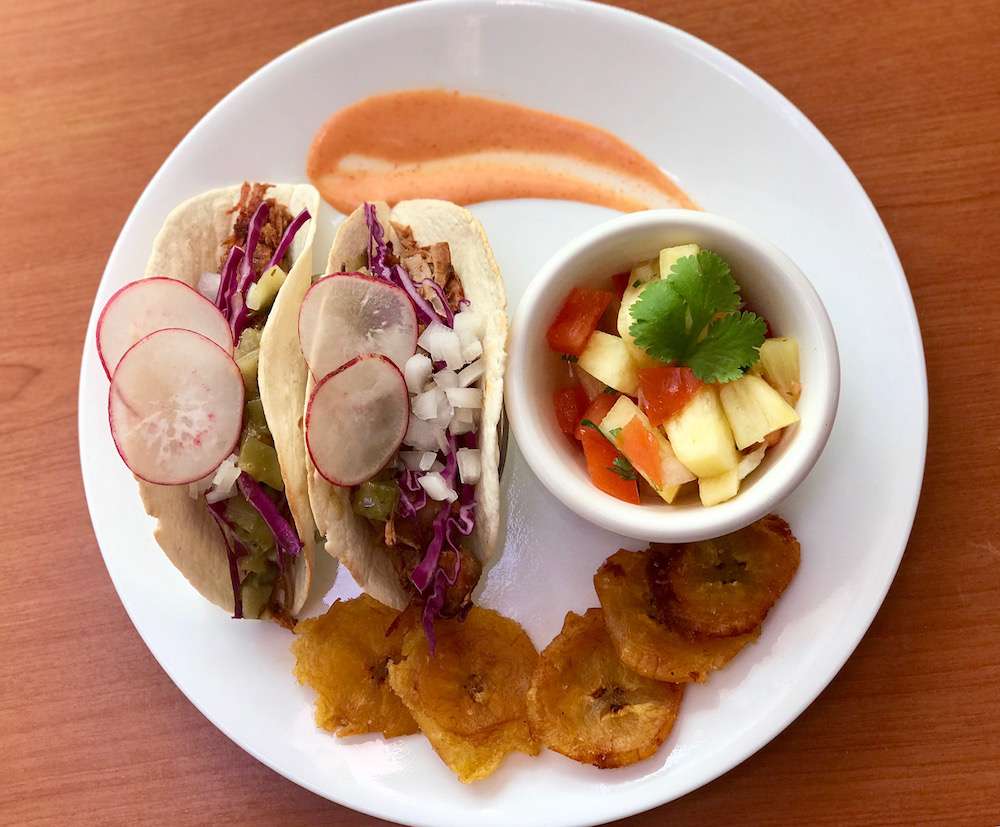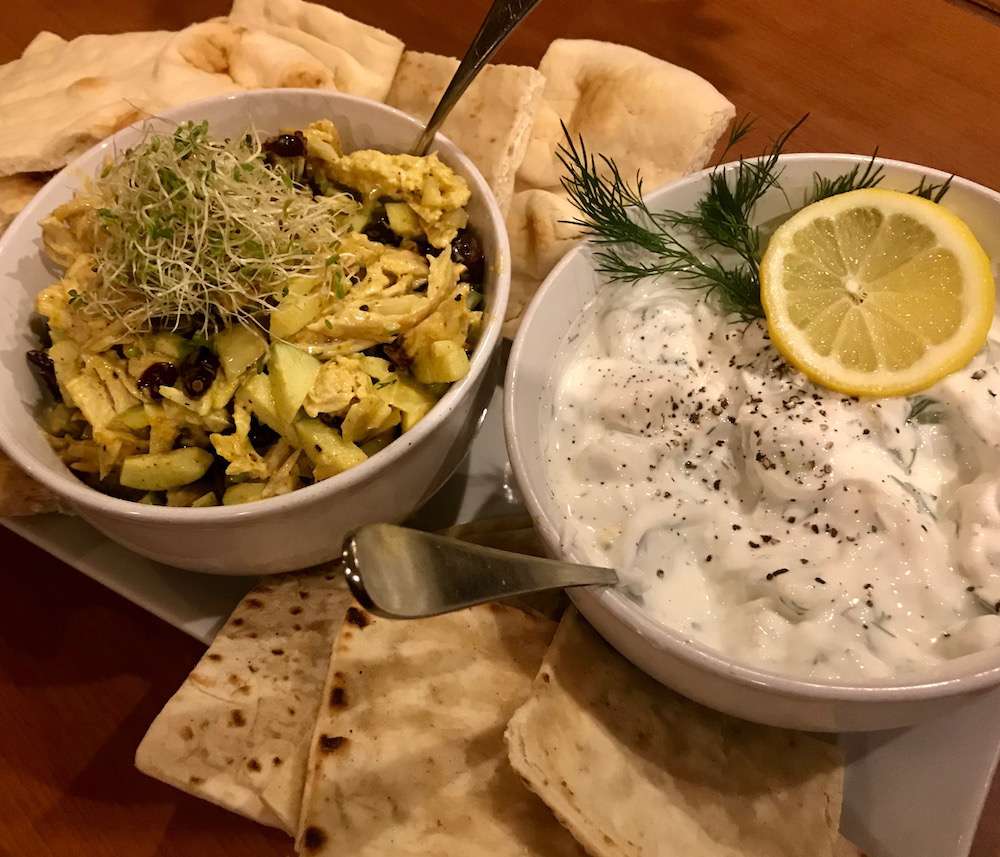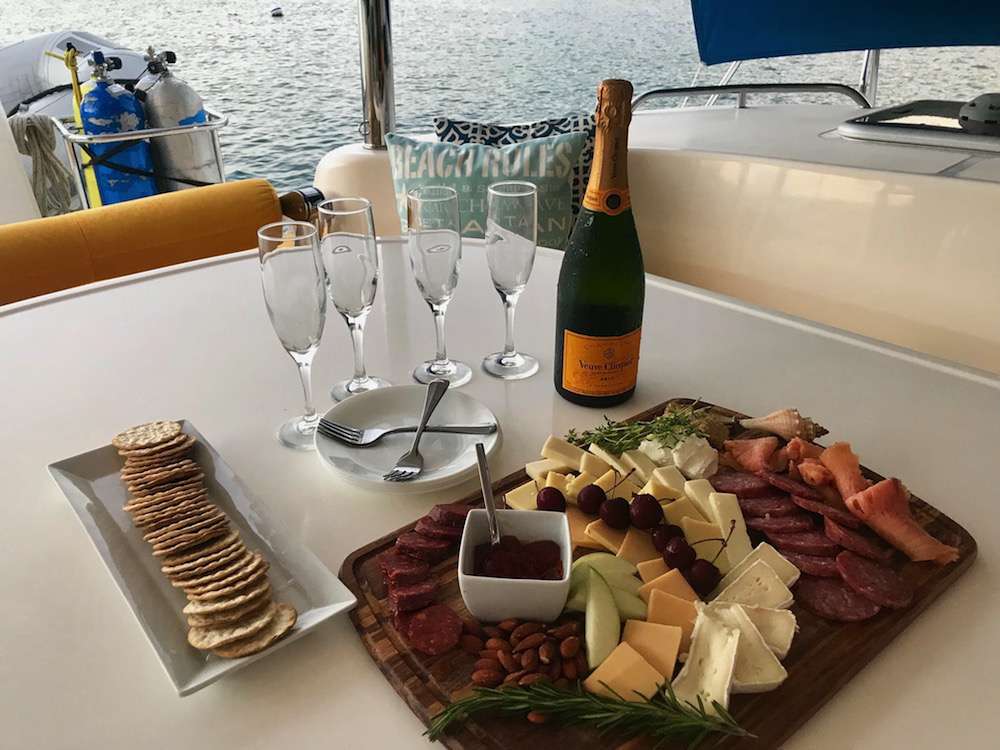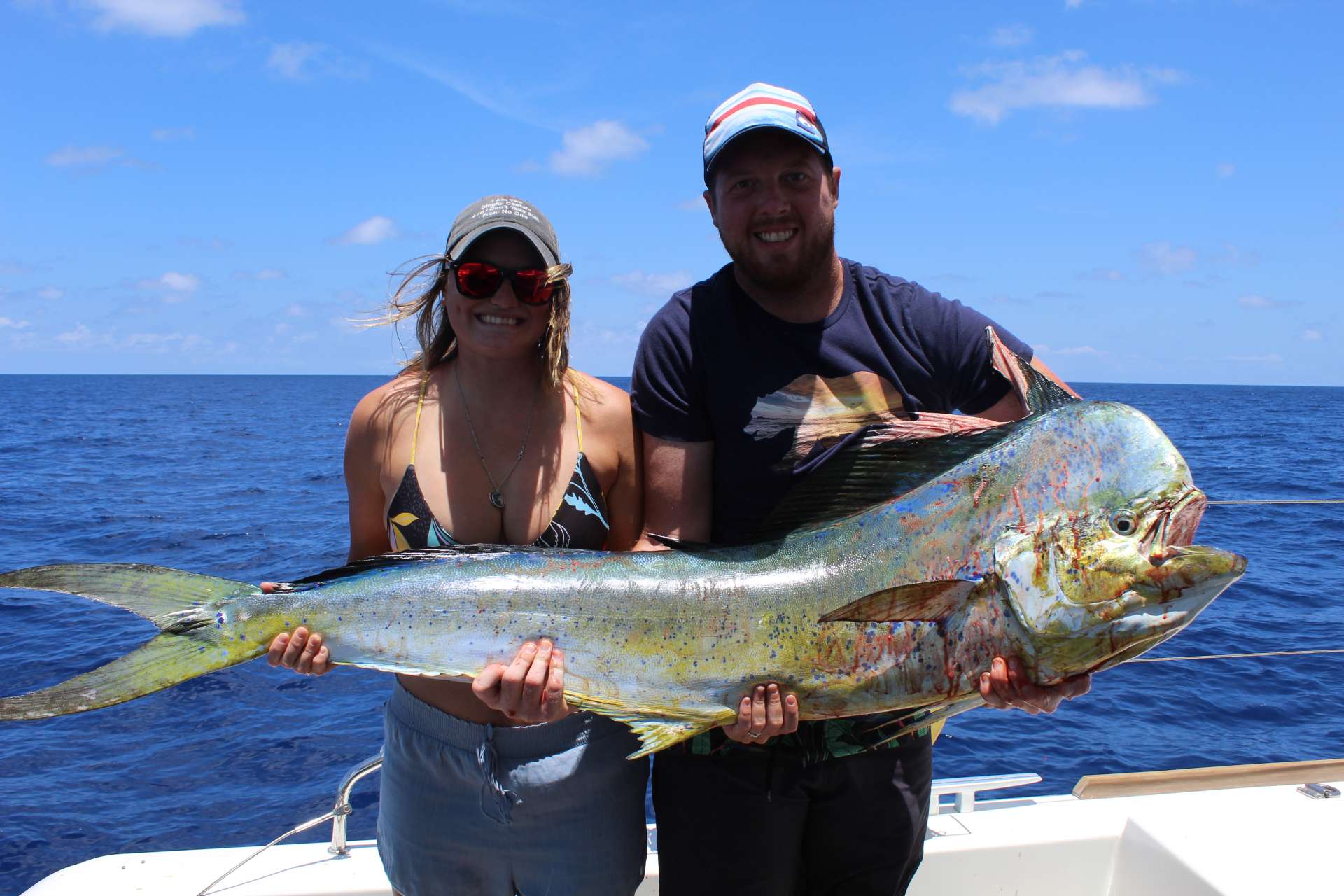 Description:
"Hello.  My name is Michael Flotner.  I'm the captain here on FLOATATION THERAPY, a 45′ Lagoon catamaran, built back in 2018.  Here we have on the aft deck some fishing equipment.  We do a lot of trolling; we can also do fishing on shore on the flats of Anagada.  We can even get some fly fishing out there, if you'd like to.  Over here we have a dining area on the aft deck.  We serve refreshments over there in the bar.  Here is where we host most of our dinners.  There are nice beautiful views out here.
Now if you move around here to the bow, we have our flybridge up over the cockpit.  There's plenty of seating, and we have this nice pad out front here for sunbathing, and plenty of seating at the helm station so guests can join us while we're sailing and moving around.  Electric winches, and pretty much anyone can sail this boat singlehandedly with such an easy set up as this.
Now let's come around to the bow, where we have two sub wings for towing behind the tender.  Two paddle boards, kayaks, dive gear – we have six BCs and regulators total – same as the snorkel gear – we have tons of it, so you can really get out there and a lot of people can get in the water at once.
We have a huge assortment of floaties.  We have a wake board.  Our chef is a surfer.  So we also have surf boards.  We can take people surfing, if they'd like.  We have a nice inner tube up there behind the helm station.  Kids love getting thrown around on that.  That's the exterior.  Now we can move down and go through the interior.  Sarah will show you around."
A competent deck hand by her own right, Sarah was raised aboard a yacht.  She really took to the lifestyle, especially loving watersports.  "Down here we have the master cabin.  It's a nice spacious room.  You have your own head and shower.  All the bathrooms mirror each other; they are all the same.  If you come over here, there is the second bedroom.  They are all pretty much the same.  They all have spacious beds.
Up here you have the saloon, and whenever we have kids onboard, more than six people, this turns into a bed, so kids can sleep here as well.  Here is my galley, where I make all my delicious food.
In the port pontoon, we have the crew cabin and another guest cabin.  It has its own bathroom.
Based year round in St. Thomas for cruises through the US Virgin Islands, FLOATATION THERAPY charters for:
$15,000 weekly all inclusive for two guests
$15,750 weekly all inclusive for three guests
$16,500 weekly all inclusive for four guests
$17,250 weekly all inclusive for five guests
$18,000 weekly all inclusive for six guests
Rates include food, fuel, bar, dockage – everything except gratuity.  10% of the charter fee is typical. Christmas and New Years are sold at a premium.
2021
Christmas Flat Rate $20,000 St Thomas pick up and drop off. 7 night minimum. Charter must end on or before 12/26/2020
New Years Flat Rate $21,000 St Thomas pick up. 7 night minimum. Charter must start no earlier than 12/27/2021
CREW INTERVIEW – Michael Plotner and Sarah
Information believed to be correct but Nicholson Yacht Charters cannot be responsible for content.  Please consult FLOATATION THERAPY E-Brochure online information & rates.