High Rate: $ 15,000 weekly All Inclusive
Low Rate: $ 13,000 weekly All Inclusive
Cabin Configuration:
3 Equal, Queen Cabins, each with private bathroom
Specifications:
Length:
Builder:
Built/Refit:
Regions Available:
Locations It Travels:





Special Features:
46'
Leopard
2008
US & British Virgin Islands - St. Thomas




Onboard WiFi
Fully air conditioned
Watermaker
Generator
Icemaker
Deck Shower
Invertor
iPod hook ups
Water Toys
4 Stand Up Paddleboards
2 man Kayak
Giant floating Lilypad
Inflatable Party Island for 6
SUB Wing (underwater flying device)
Projection Screen that turns the cockpit lounge into a movie theater
Inflatable Swan and Flamingo
Have a Question About This Yacht?
Fill out the form below and we will get back to you quickly!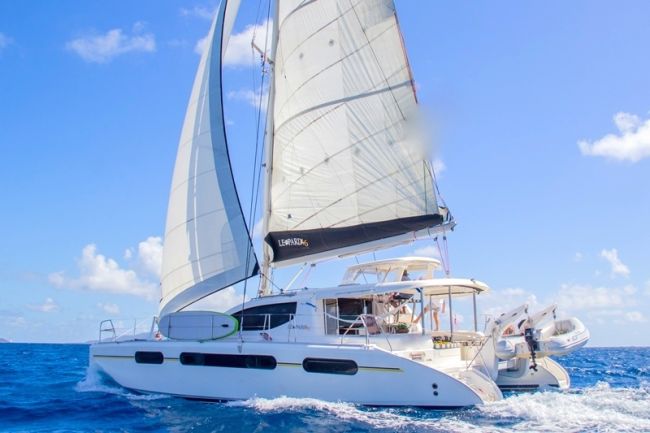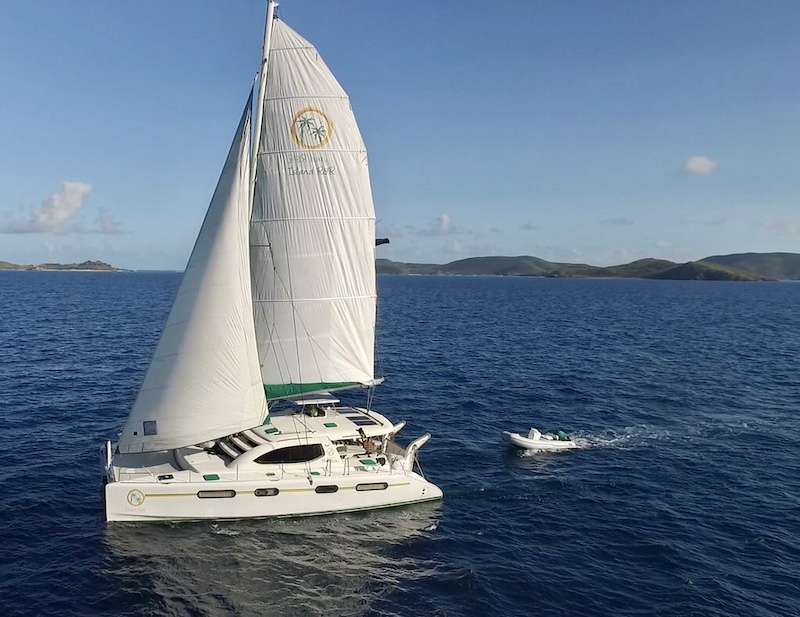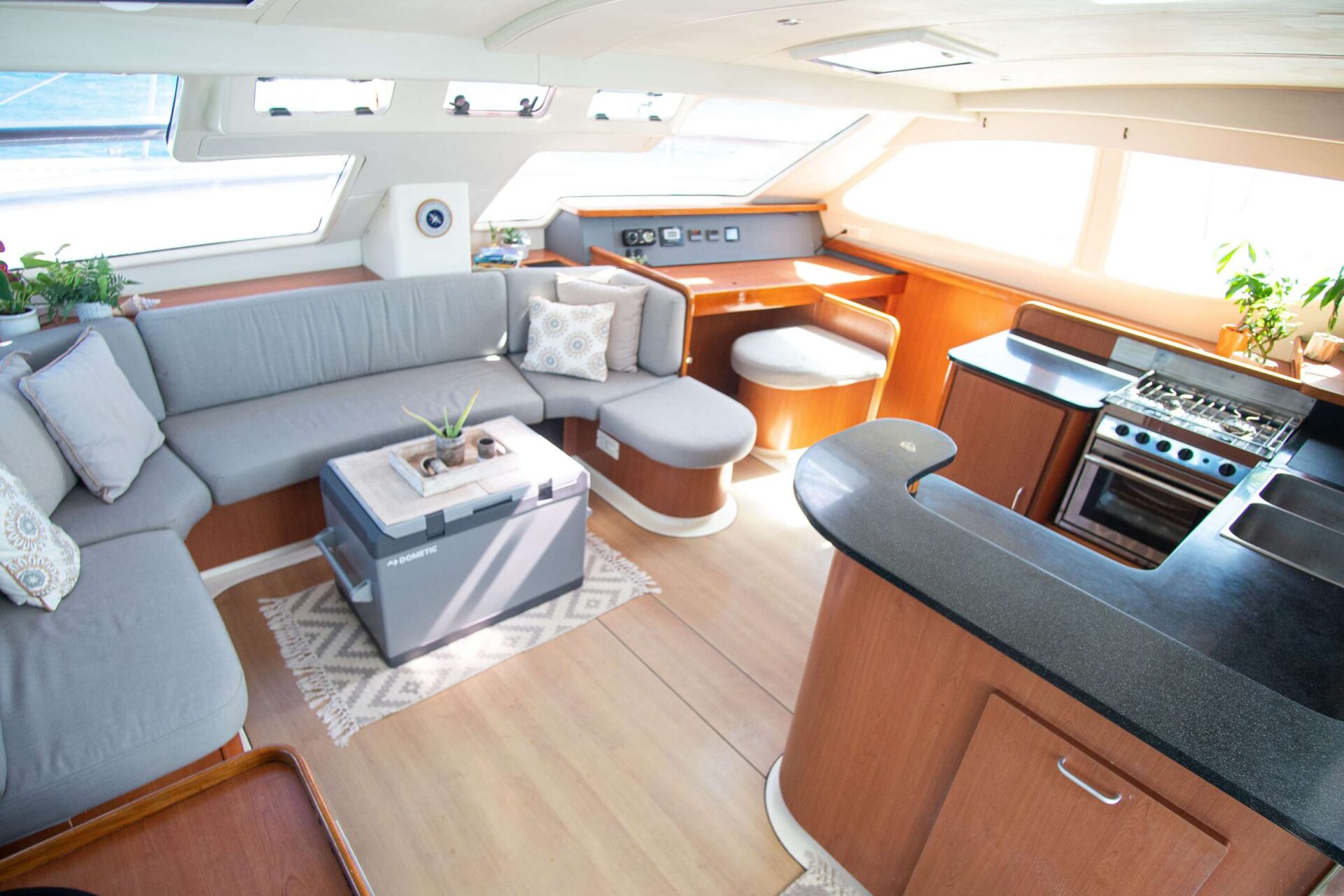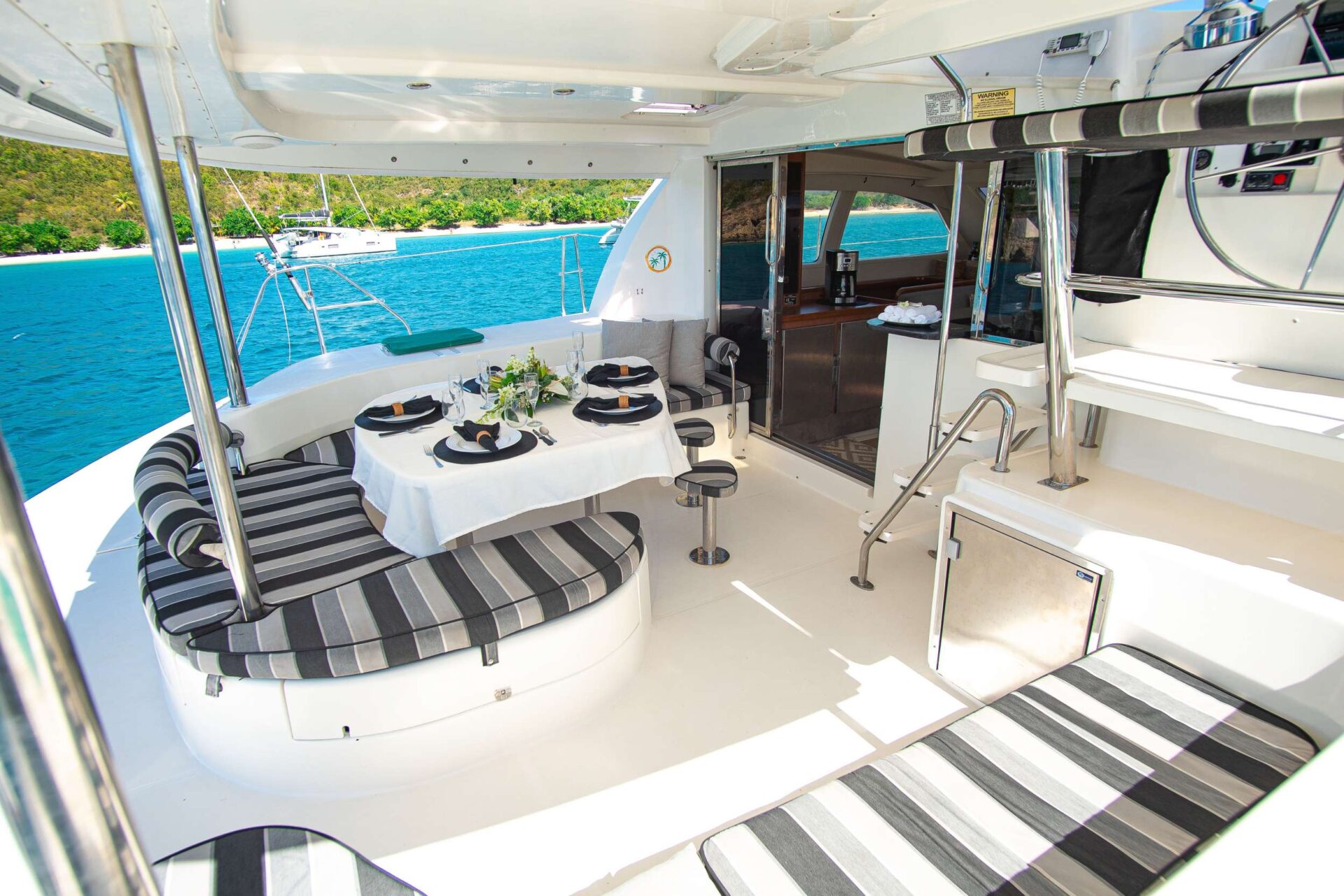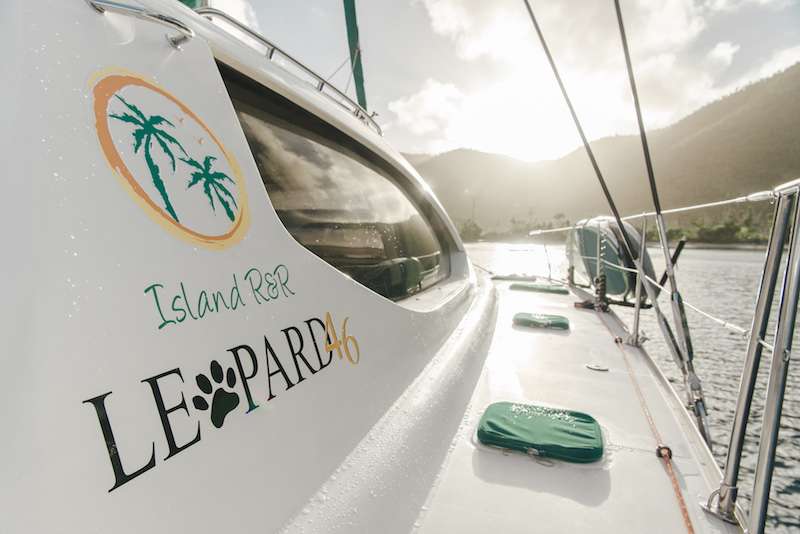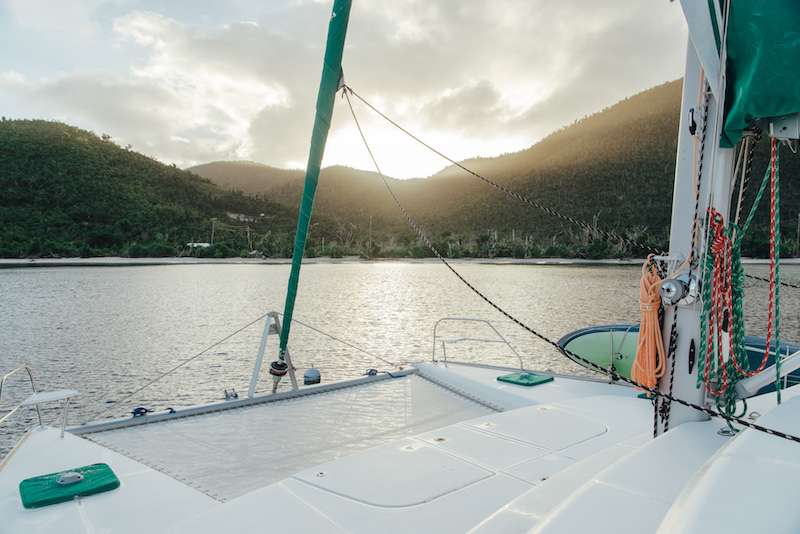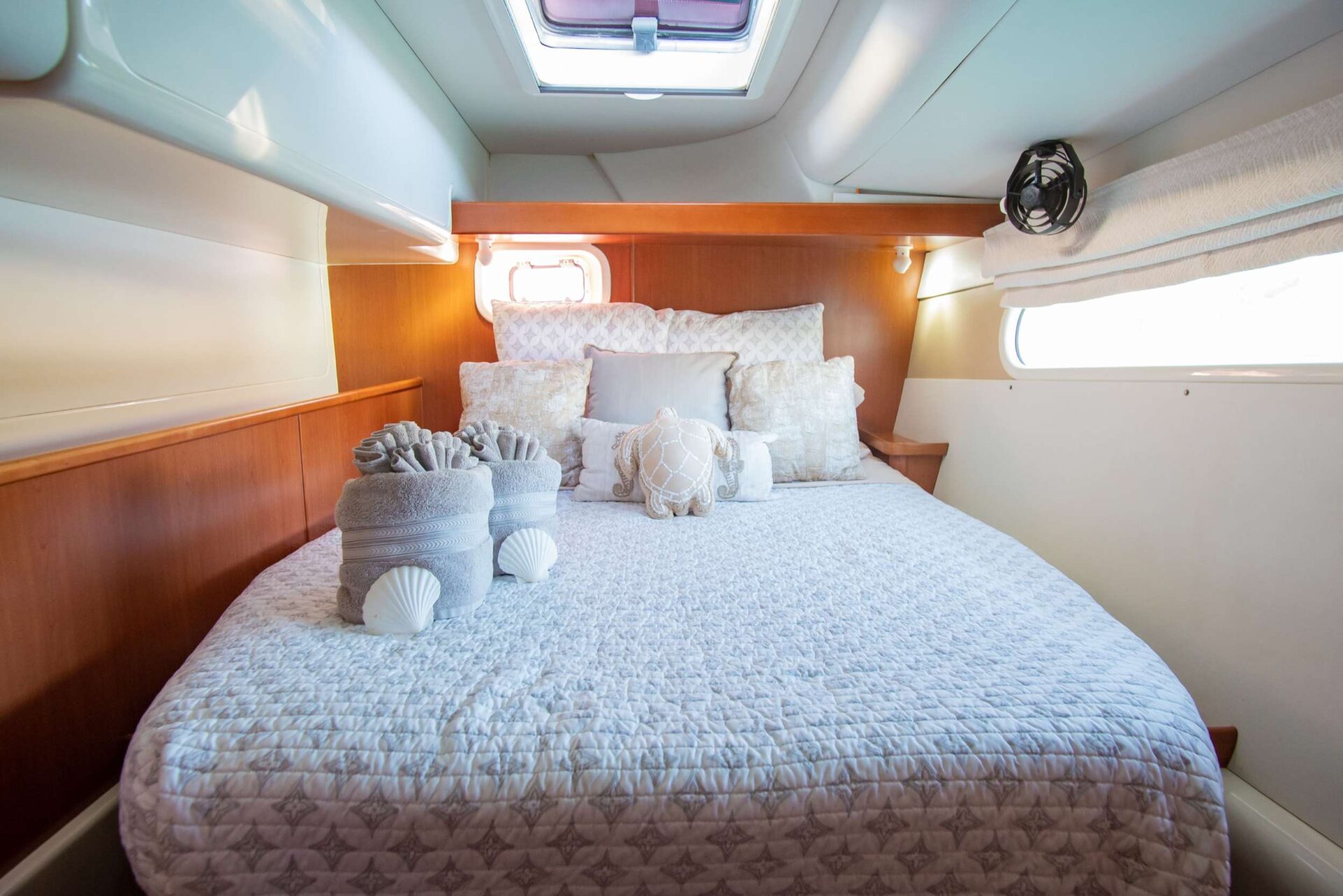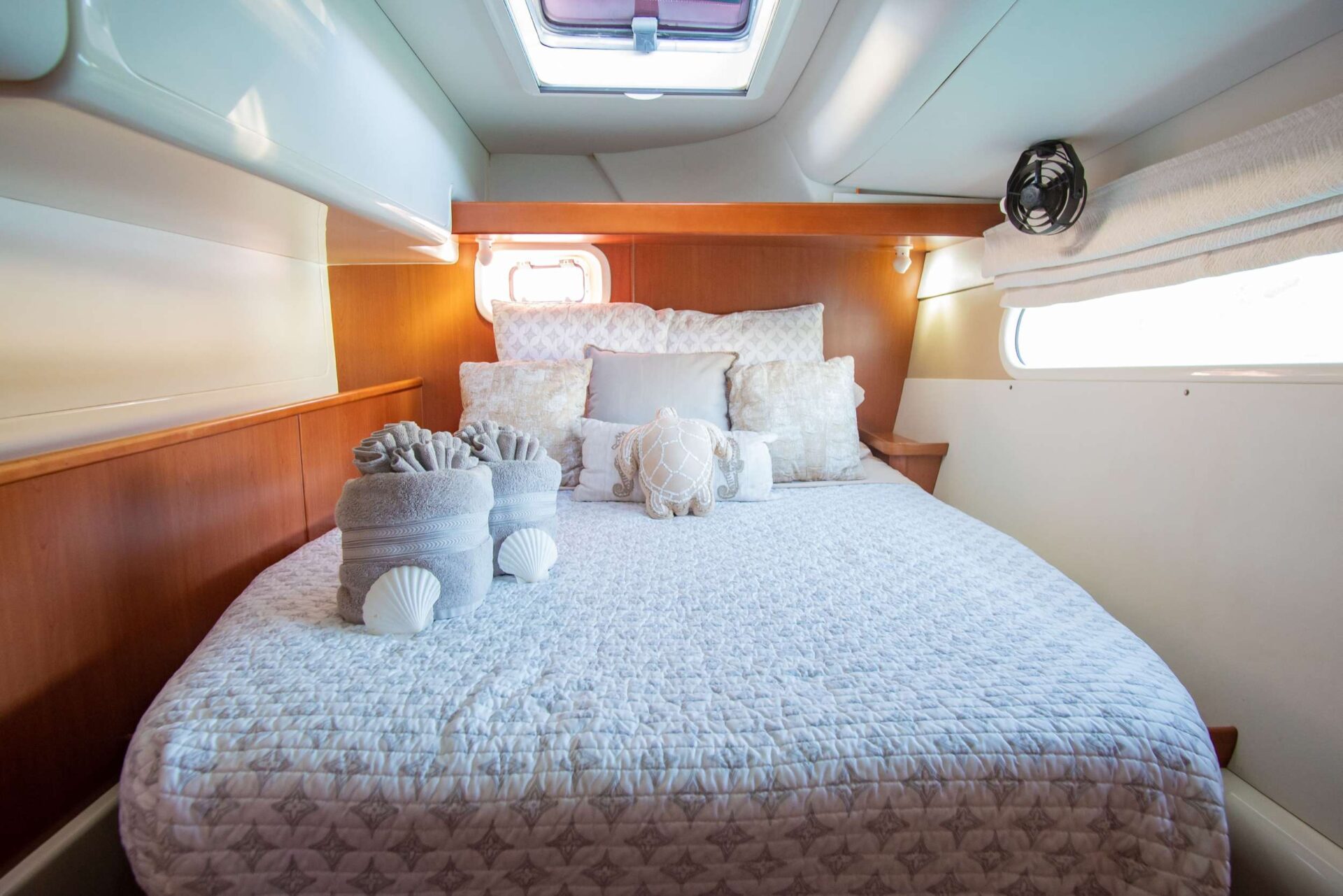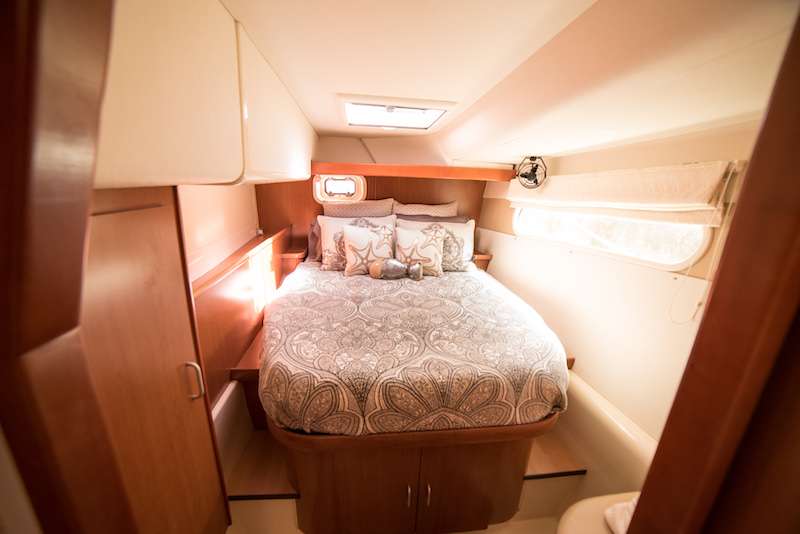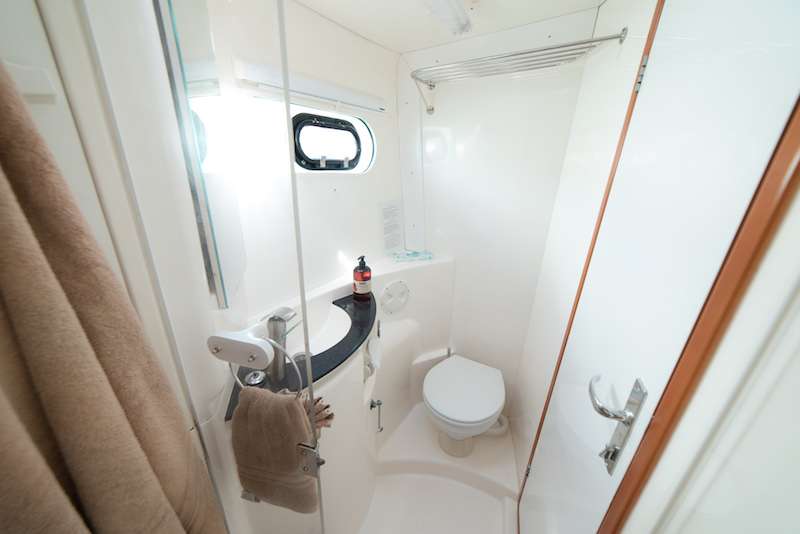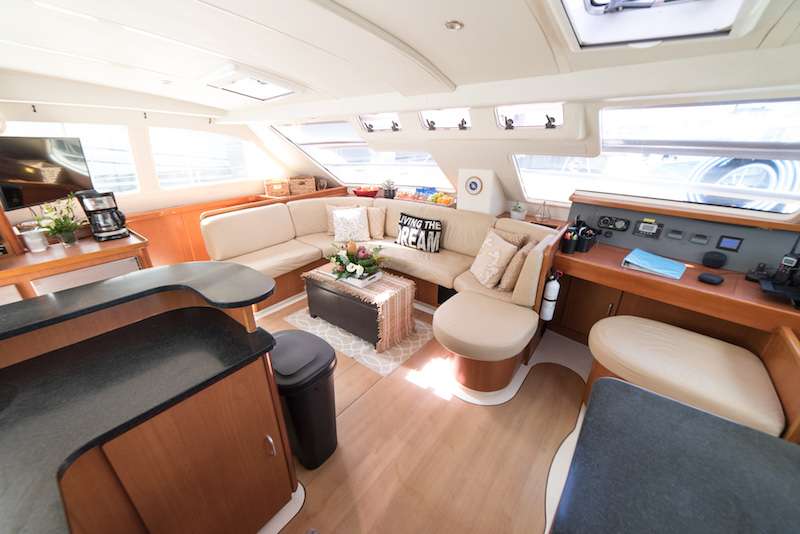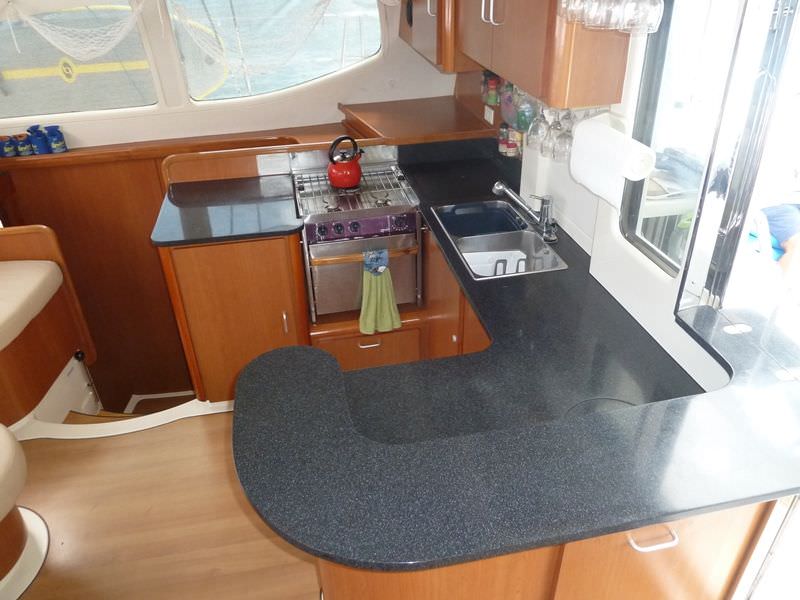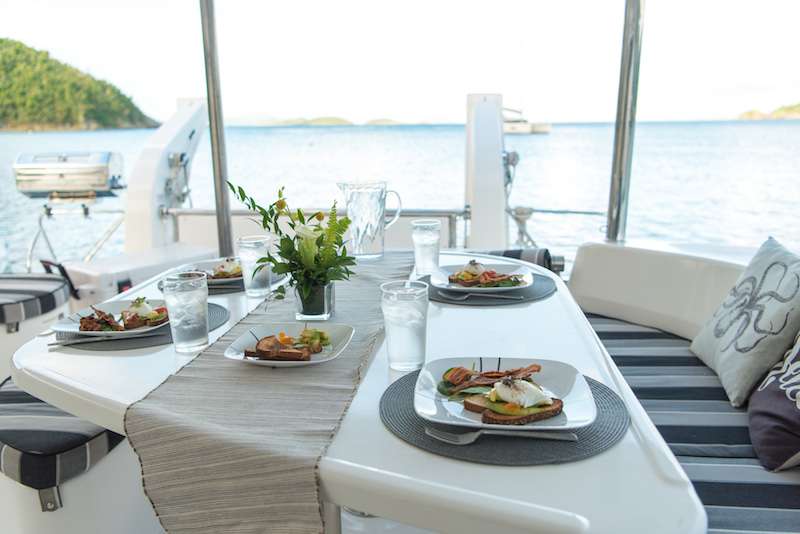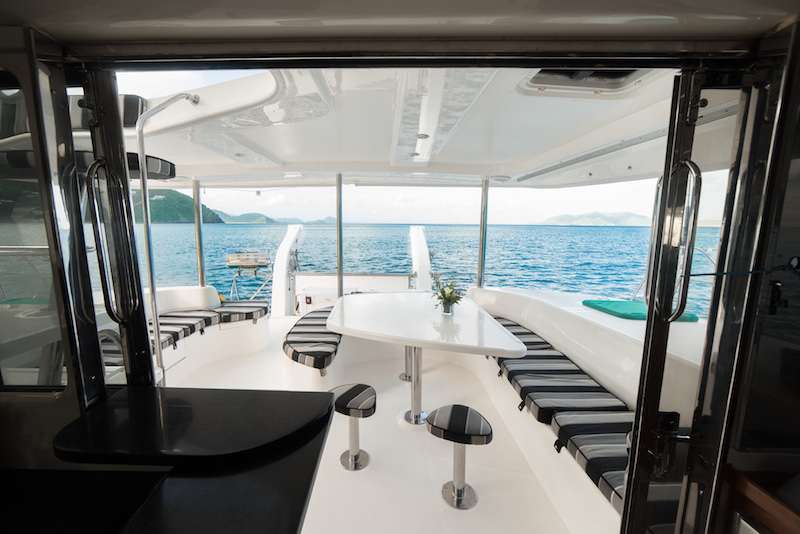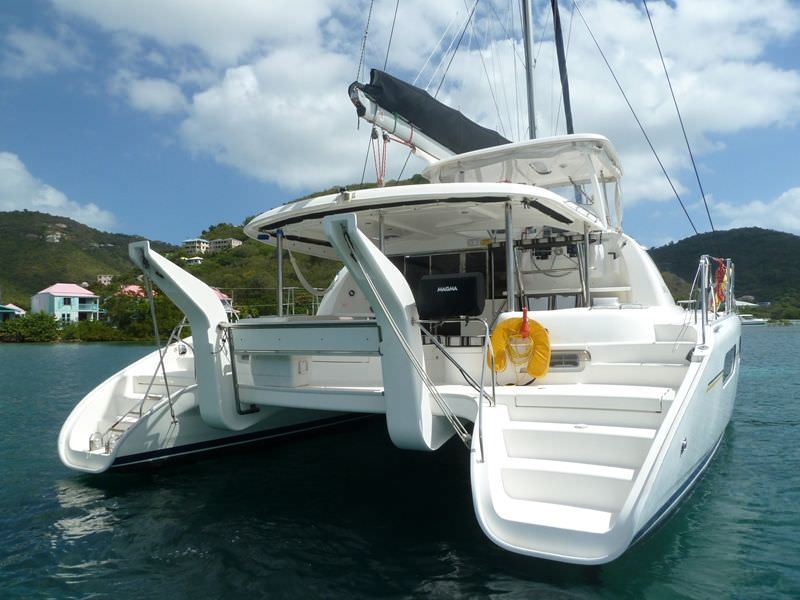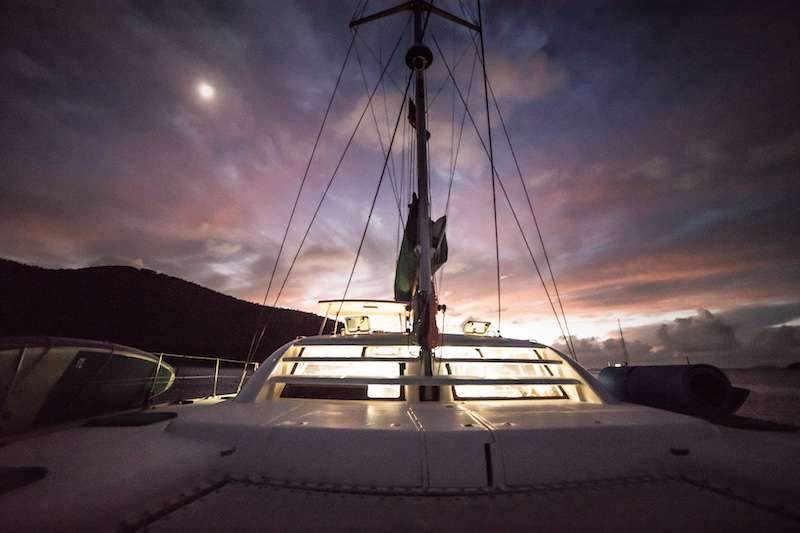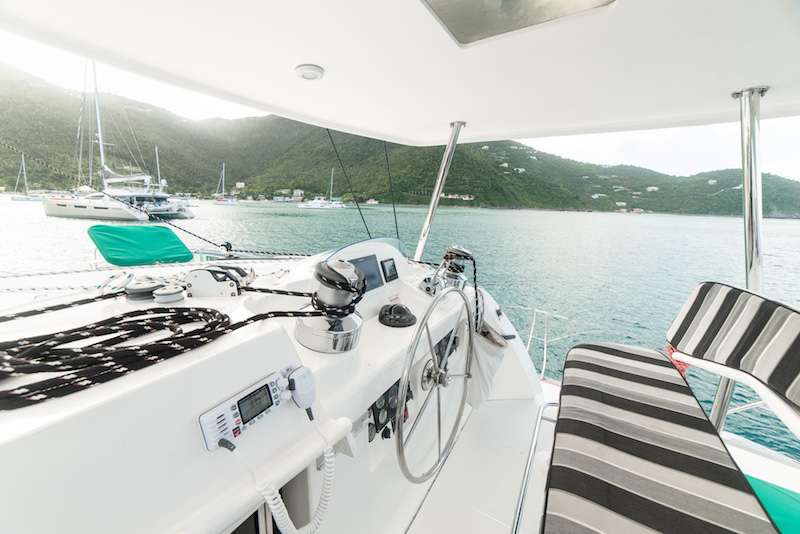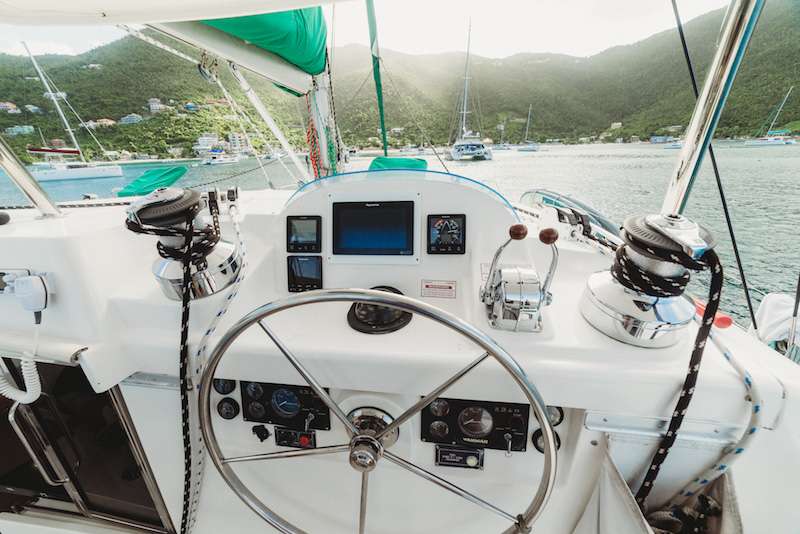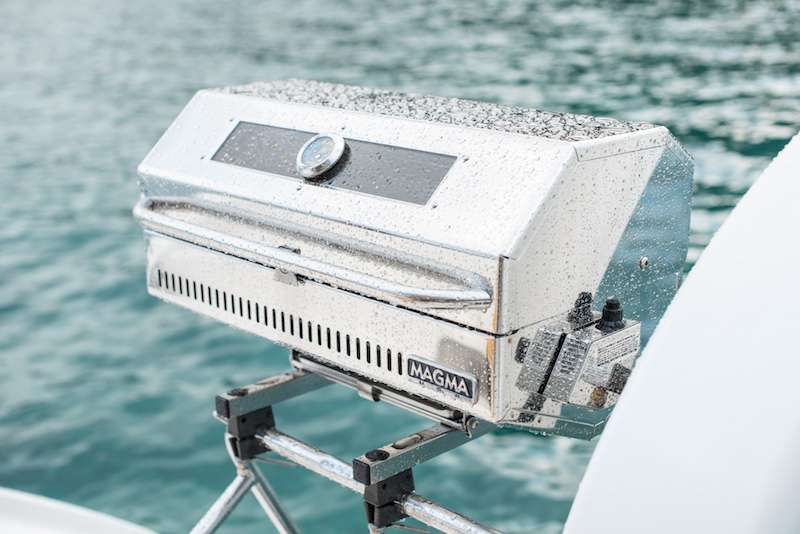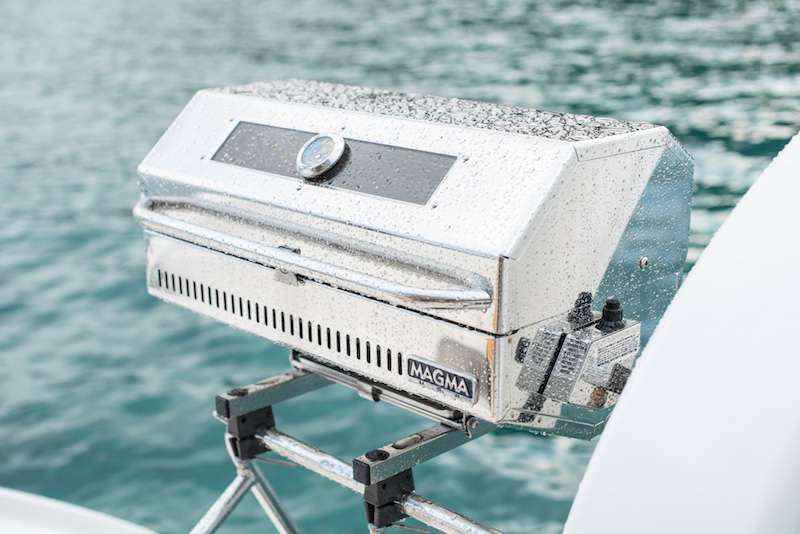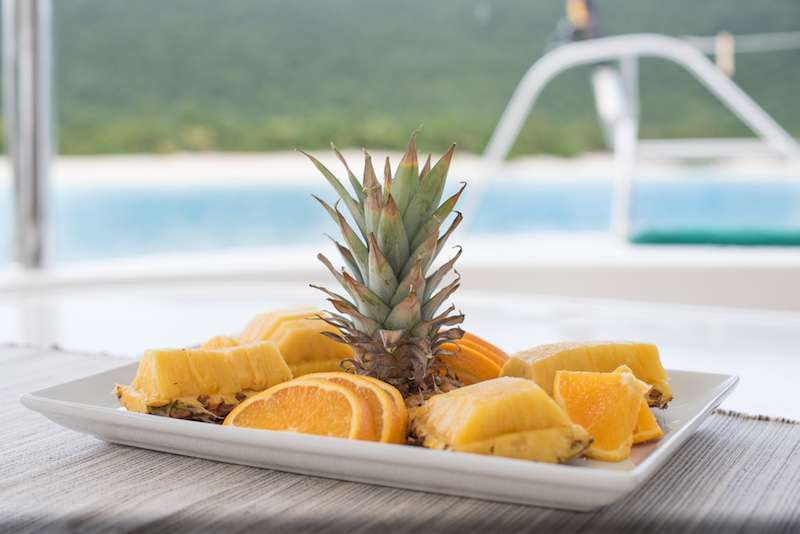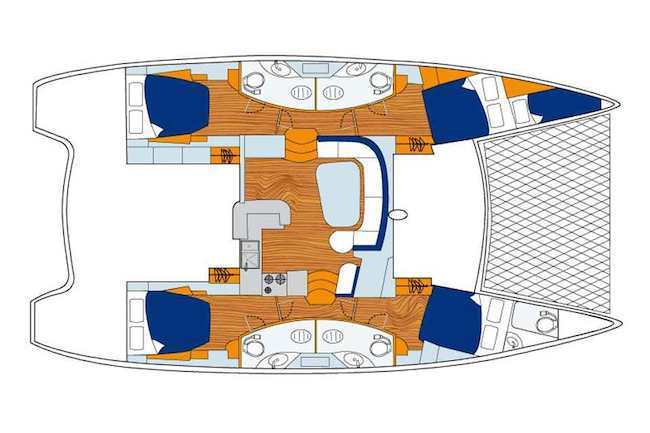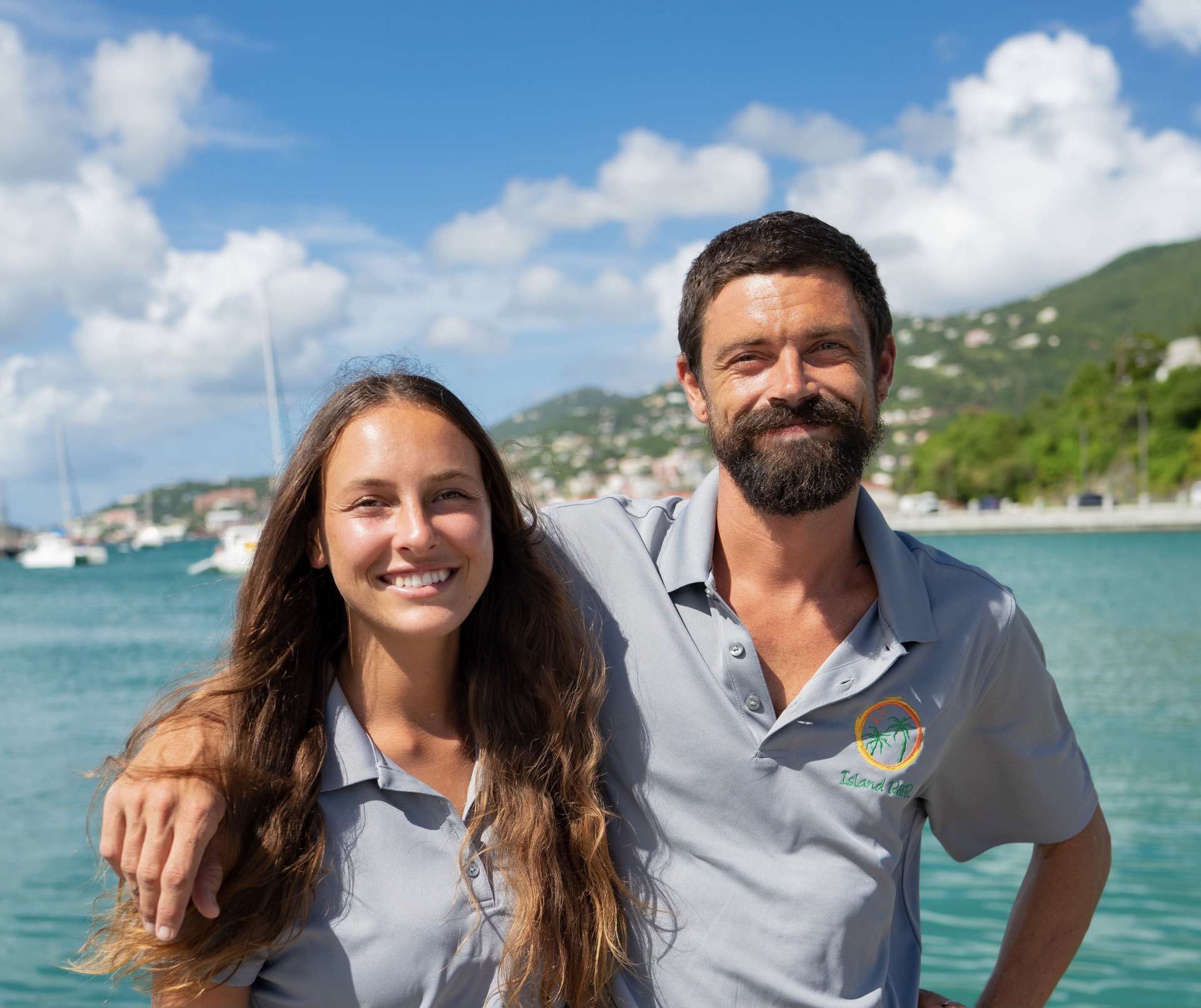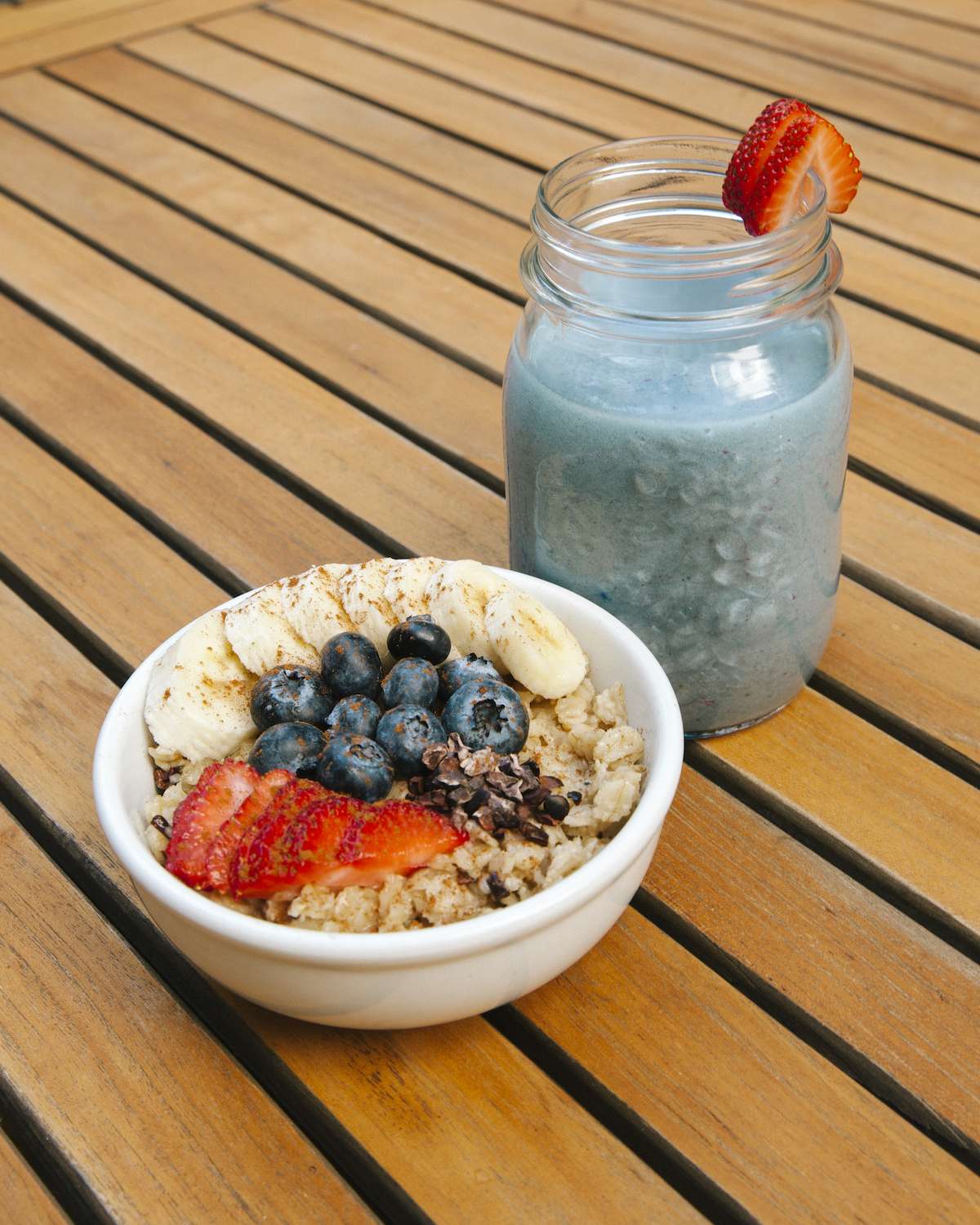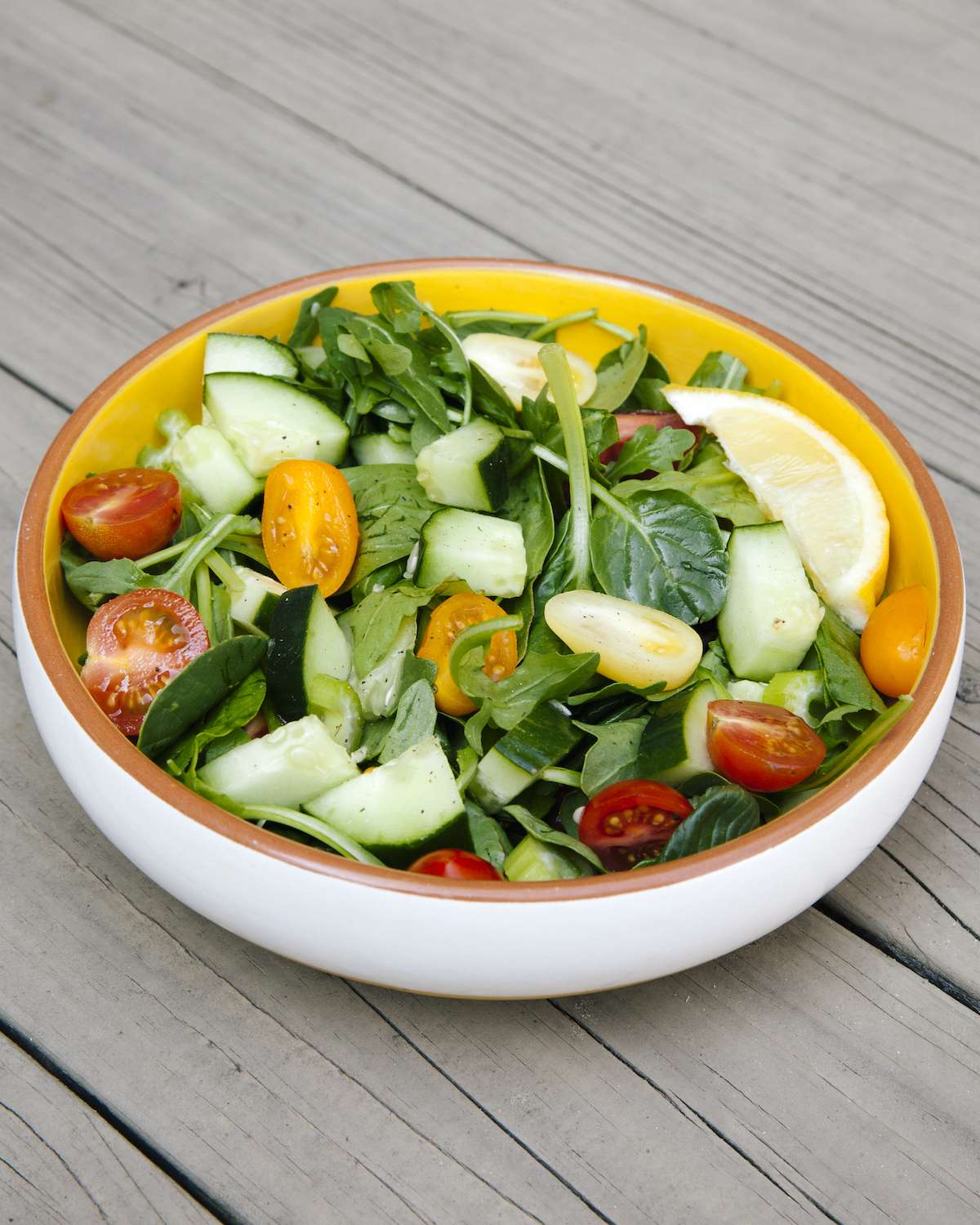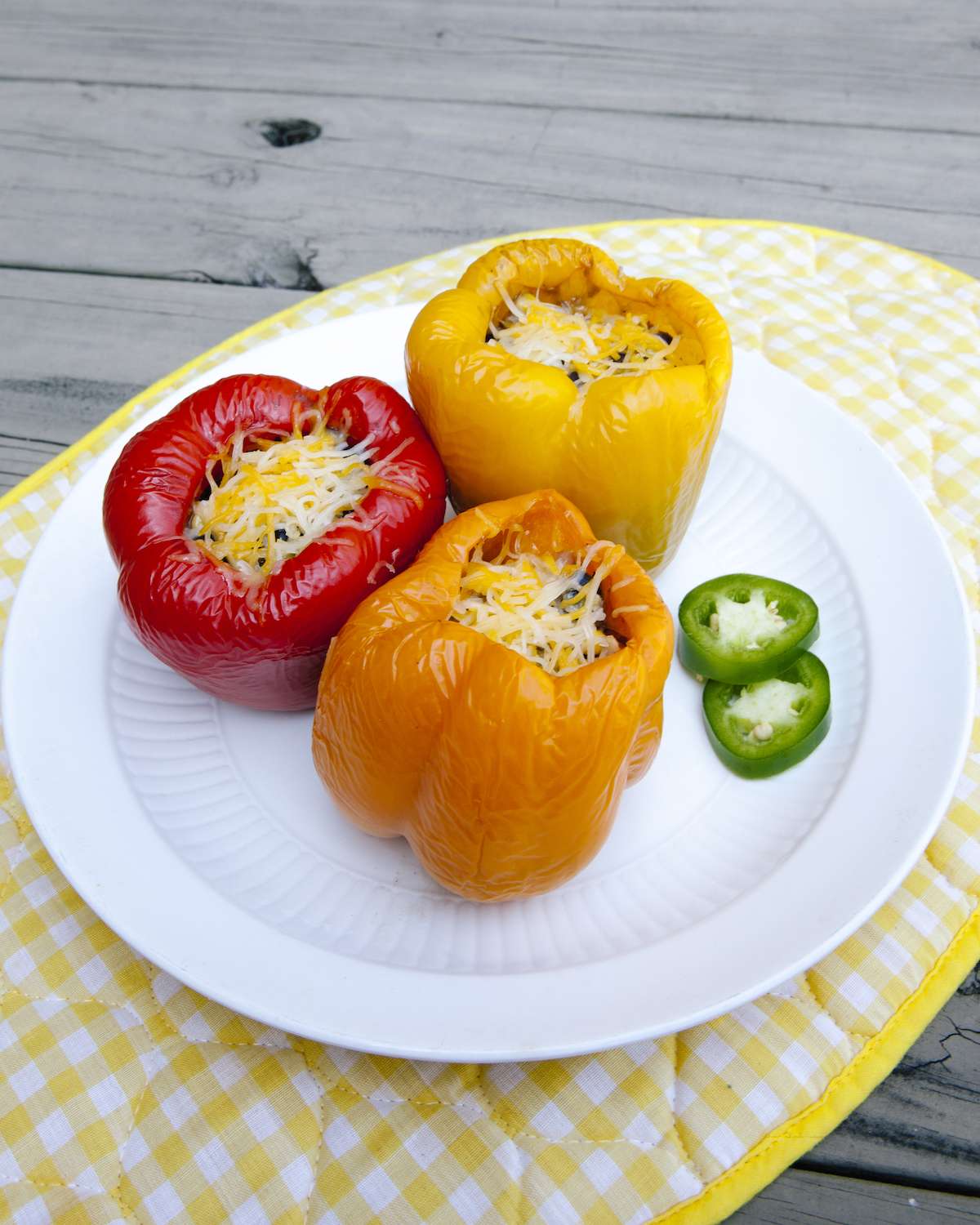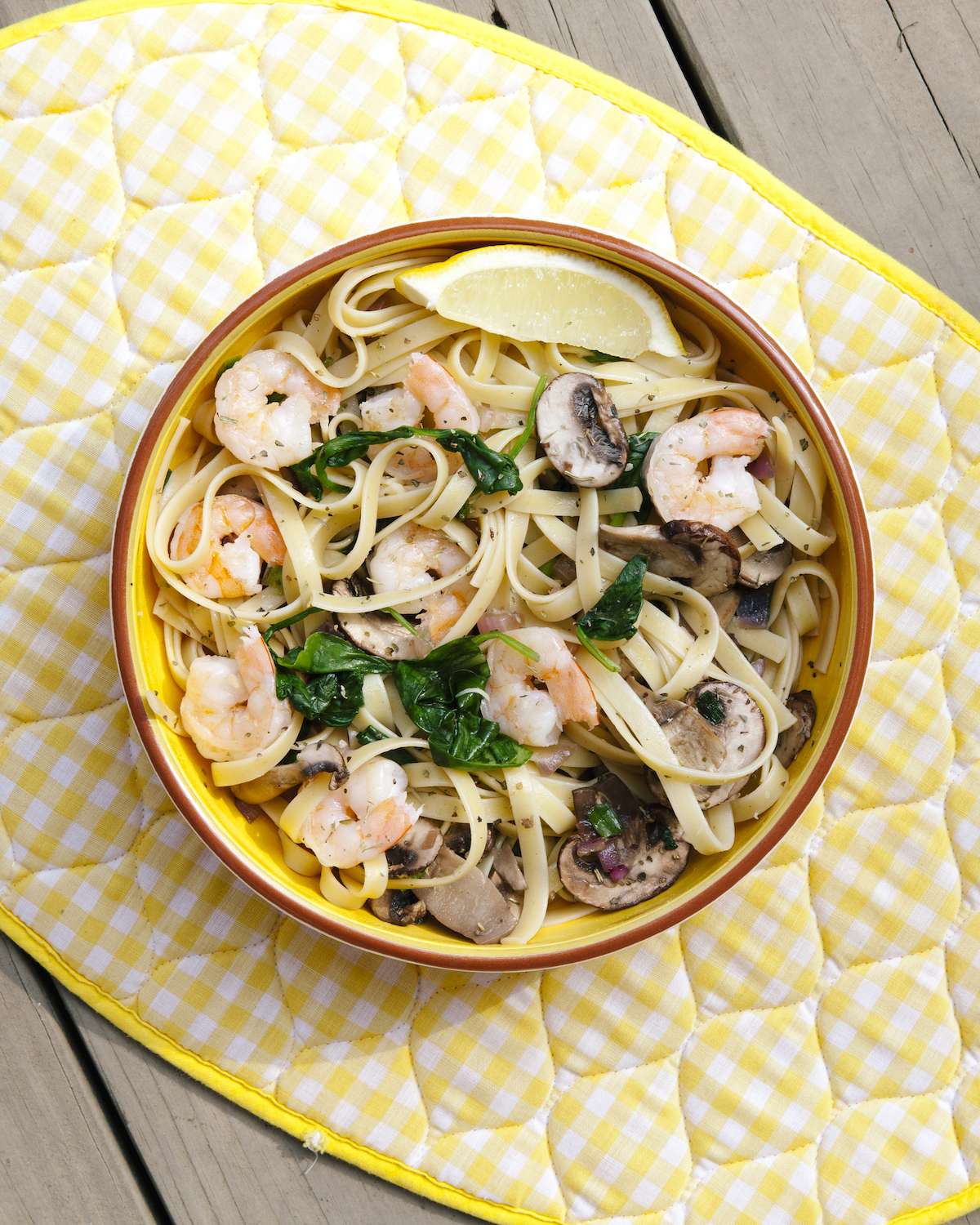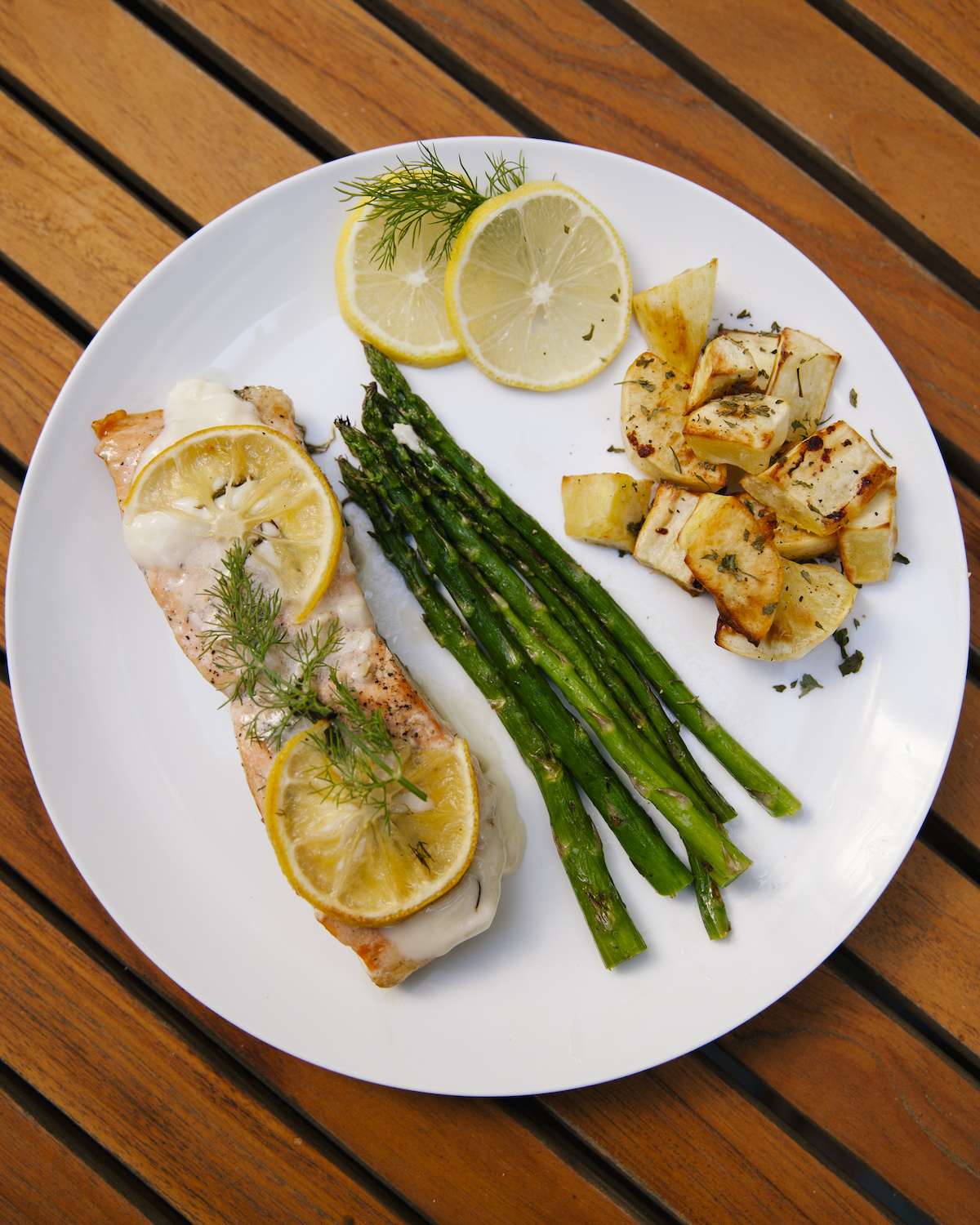 Description:
Welcome to the beautiful Leopard 46′ ISLAND R&R.  She is a sailing machine, quite the tank," says her delightful young American captain, Thomson Moore, from Georgia, who grew up on a farm.  His accent has a pronounced Southern drawl.  "This boat has a long history of doing a good job.  So let's walk around a little bit.  Come on up here to the cut out in the coach roof where the helm is; it's the best part of the boat, because it's where I am!" he jokes.  "But in terms of sailing, for the folks out there who like sailing, she is high performance in a lot of ways."
If you guys want to come on around here, I'll show you all the classic amenities.  If you come down to the Caribbean and you like to get sun, this is a good sun spot on the bow of ISLAND R&R. We've got the trampolines; we've got a lot of snorkel gear; we've got the classic paddle board; we've got the bean bags.  I'm pretty sure that the bean bag was made for the boat,' Thomson paused to say.  "What it allows you to do is just give up and relax!"
"We'll keep on cruising around here.  We've got a massive coach roof, and one of my favorite things here is this luxury limousine tender that goes far and as fast as you want.
Come on around.  Down here in the cockpit, in the lovely shaded area, because shade is very important out here in the ocean, we don't want to get burned up like a piece of bacon, we've got so much space to actually relax.  We've got the outside cooler, which is pretty amazing.  We've got a beautiful table setting, all that fine dining experience.
If you guys want to come on inside and check out the space ship.  Here is Shayna Colvin to show you around."  A young girl with long brown hair dressed in a blue ship's uniform skirt, she is polite and poised and welcomes us aboard.
"As you can see, we have this nice couch set up here," Shayna says,  "and then if you need to do any work onboard, we have this navigation desk table you can use.  We have a full kitchen over here, stove, oven, microwave.
If you want to follow me down here into the starboard pontoon, this is where we have two bedrooms; the port pontoon is a mirror image. There's a lot of storage space; two different closets, as well as under the bed storage, where you can put all your luggage.  Bathroom over here.
If you want to follow me forward, the second cabin is slightly different.  Right here we have some nice shelf storage on the wall, and this bedroom has little walk up steps, accessible for everyone.  This cabin has a hatch with a little net over it, so if you want to open it up at night, you don't have to worry about bugs.
Over on the port side is our third guest cabin.  Again, nice storage space; and nice space on either side of the bed.  This cabin has one of my favorite features; you get a really long shelf that runs the full length of the bed; it's a great place to put things.
The crew cabin is forward to port, and all the guest cabins had beautiful towel art and color coordinated bedspreads and pillows.
ISLAND R&R is available year round from St. Thomas except August and September for:
$13,000 weekly all inclusive for two guests
$13,500 weekly all inclusive for three guests
$14,000 weekly all inclusive for four guests
$14,500 weekly all inclusive for five guests
$15,000 weekly all incusive for six guests
Rates include food, fuel, bar, dockage – everything except gratuity.  Christmas and New Years weeks sold at a premium.
CHRISTMAS: Falt Rate $16,500 Must end no later than Dec 26th
NEW YEARS: Flat Rate $18,000 must begin no sooner than Dec 27th
Video Walk Through of ISLAND R&R
ISLAND R&R Online brochure, crew profile, sample menu, photos, guest comments, Rates & Bookings
Information believed correct but Nicholsons cannot be responsible for content.  Please consult ISLAND R&R's Online Brochure for accurate information.