Lets Play Two

44' Leopard
High Rate: $ 16,000 weekly All Inclusive
Low Rate: $ 14,000 weekly All Inclusive
Cabin Configuration:
3 double guest cabins, each with private bathroom. Crew sleep forward to port and have their own bathroom. The forward guest cabin has access to a forepeak cabin to accommodate single people. Six guests max.
Specifications:
Length:
Builder:
Built/Refit:
Beam:
Draft:
Regions Available:
Locations It Travels:





Special Features:
44'
Leopard
2015
23.9'
4.2'
St. Thomas





Equal Cabins
Water Toys
11' Rib inflatable dinghy with 20 hp outboard
2 floating mats
stand up paddle board
fishing gear
knee board
wake board
swimming ladder
snorkel gear
beach games
clear bottom kayak
air conditioning
onboard Wi-Fi
Have a Question About This Yacht?
Fill out the form below and we will get back to you quickly!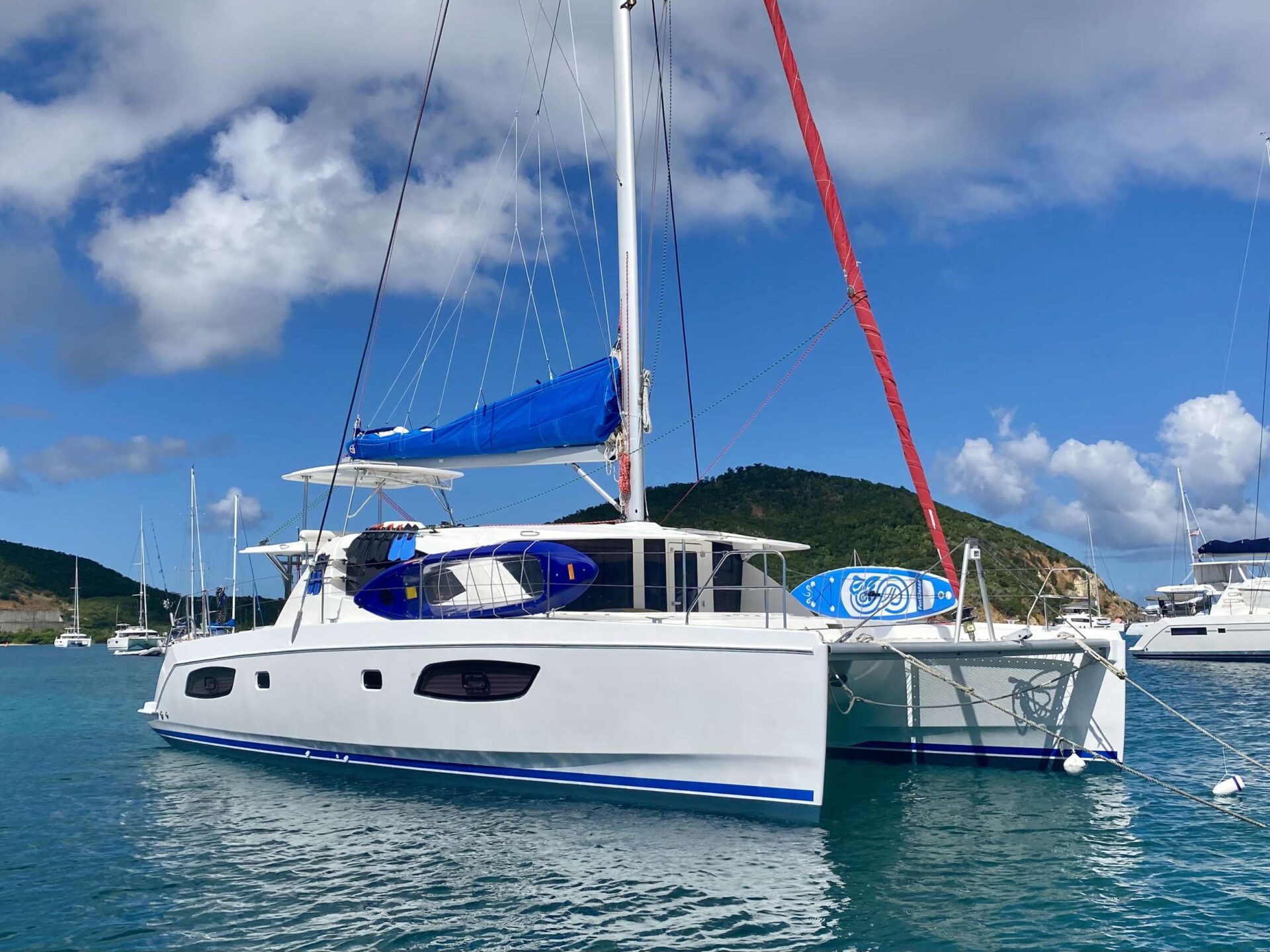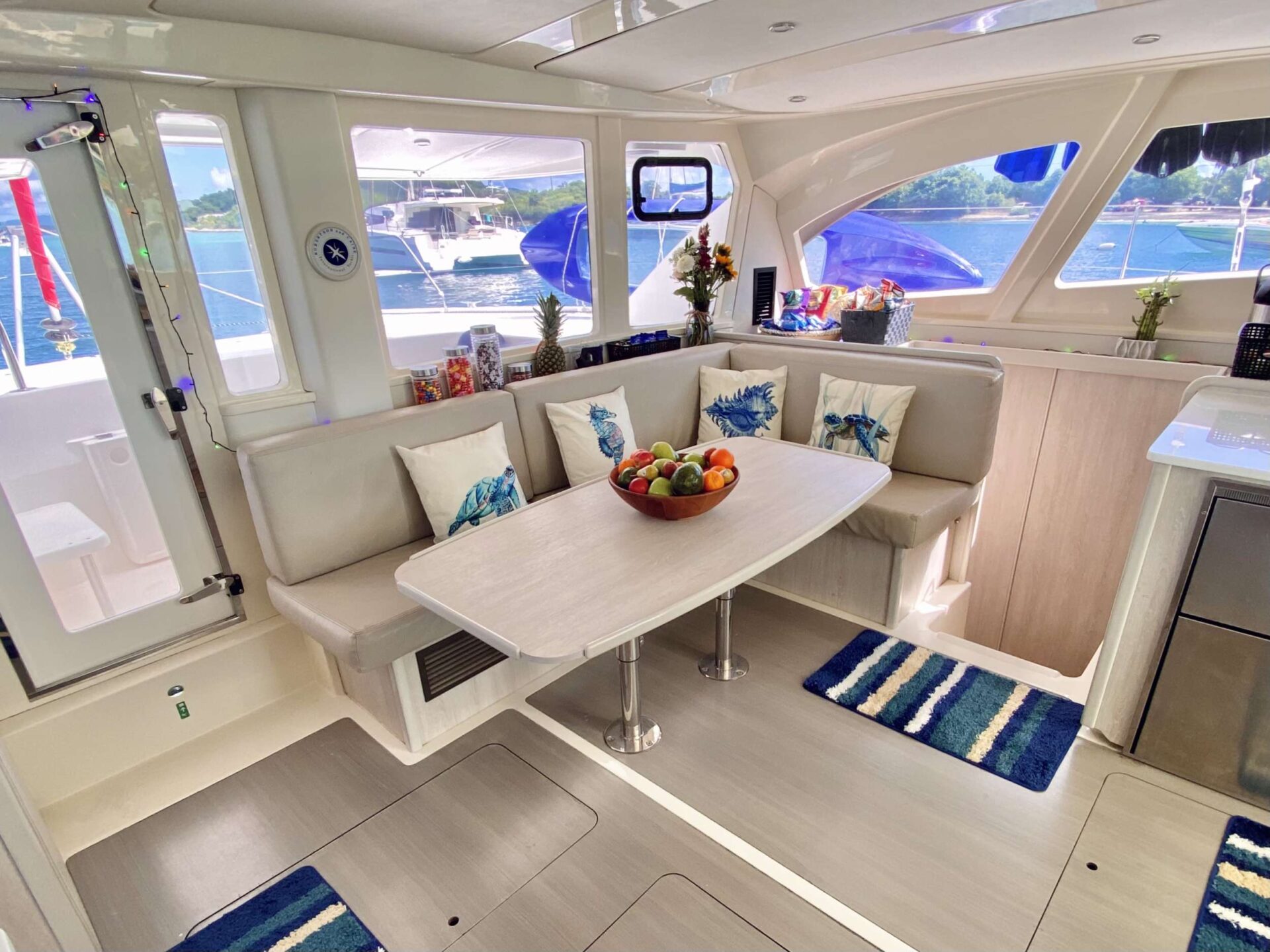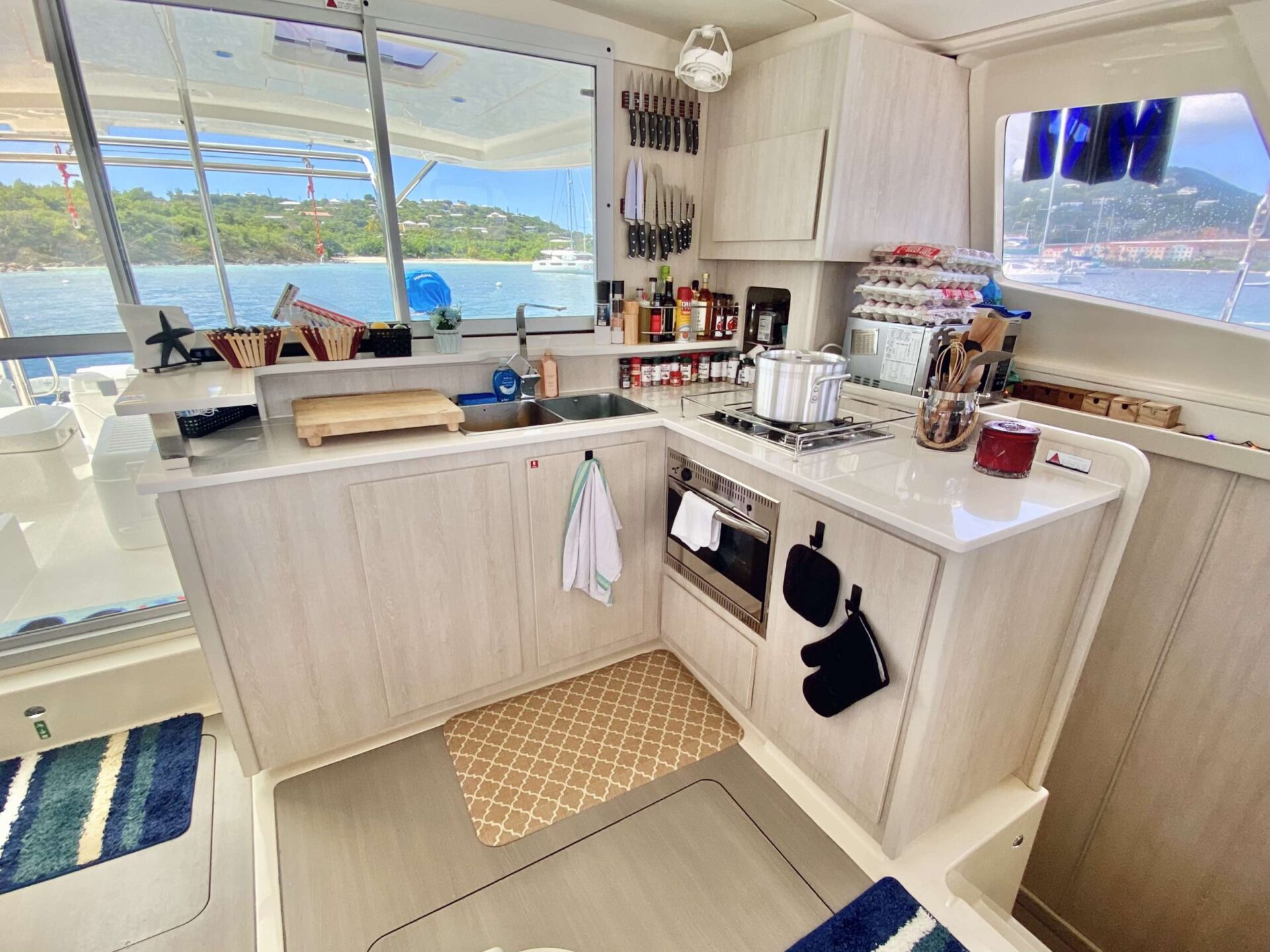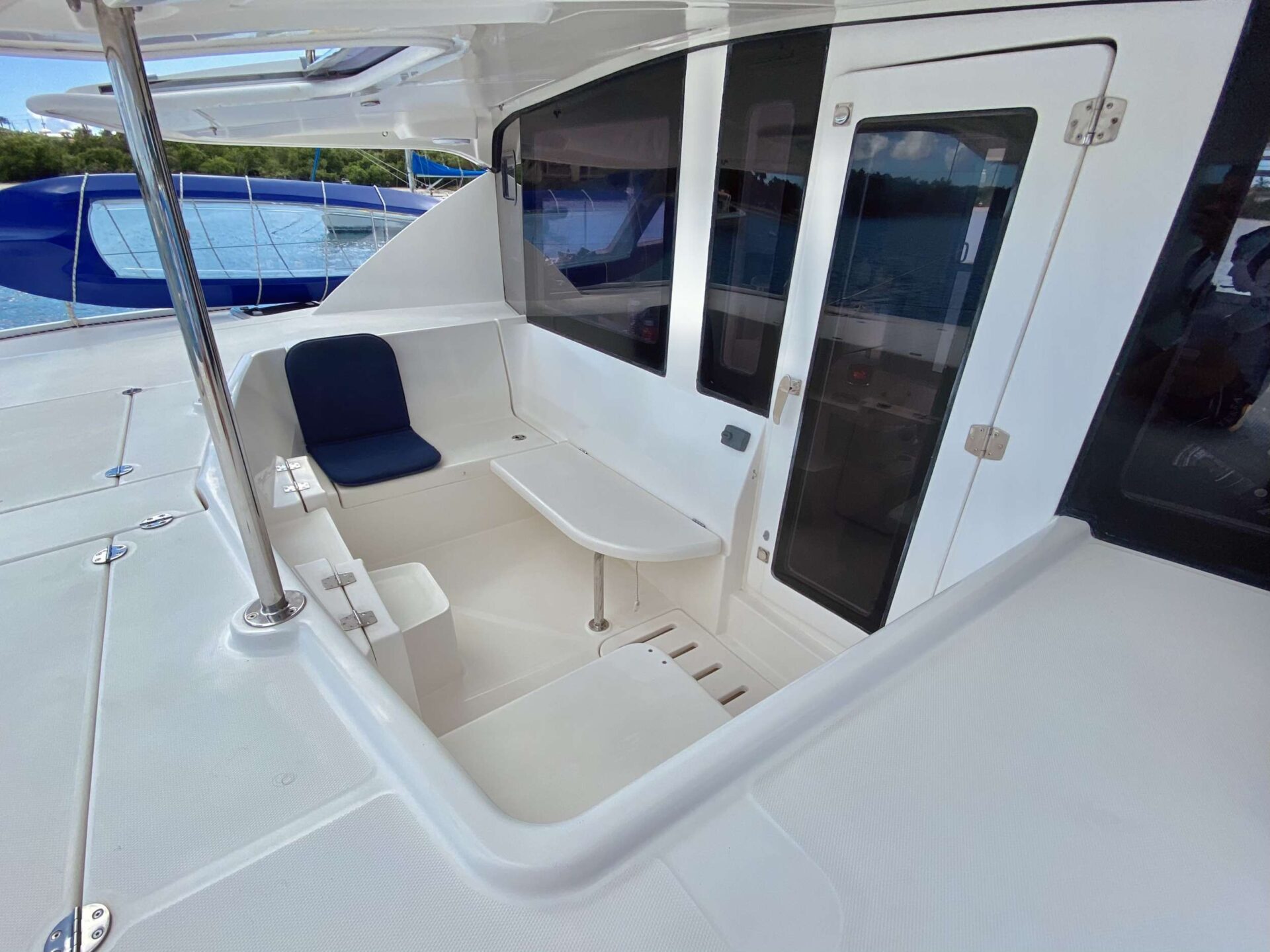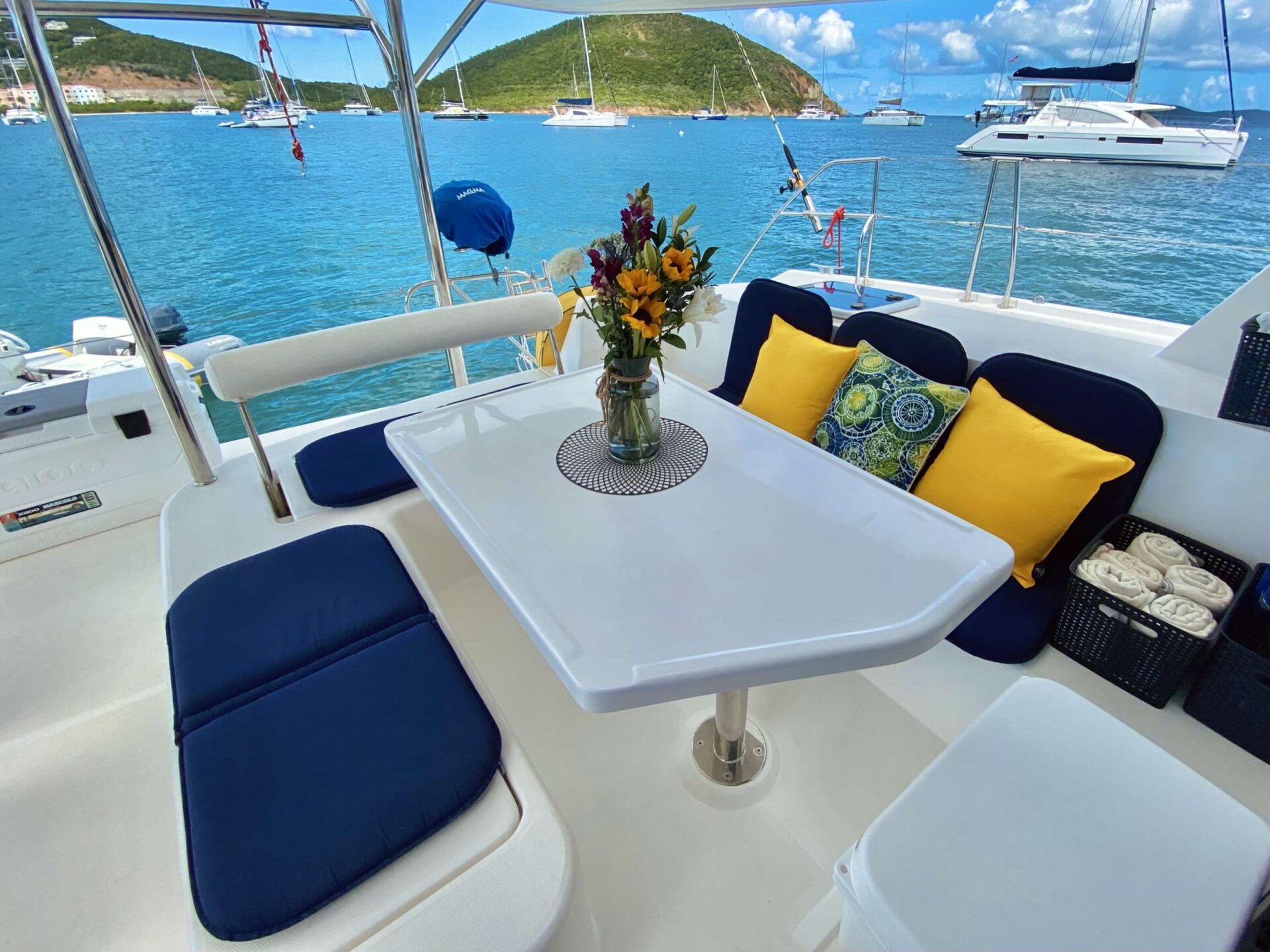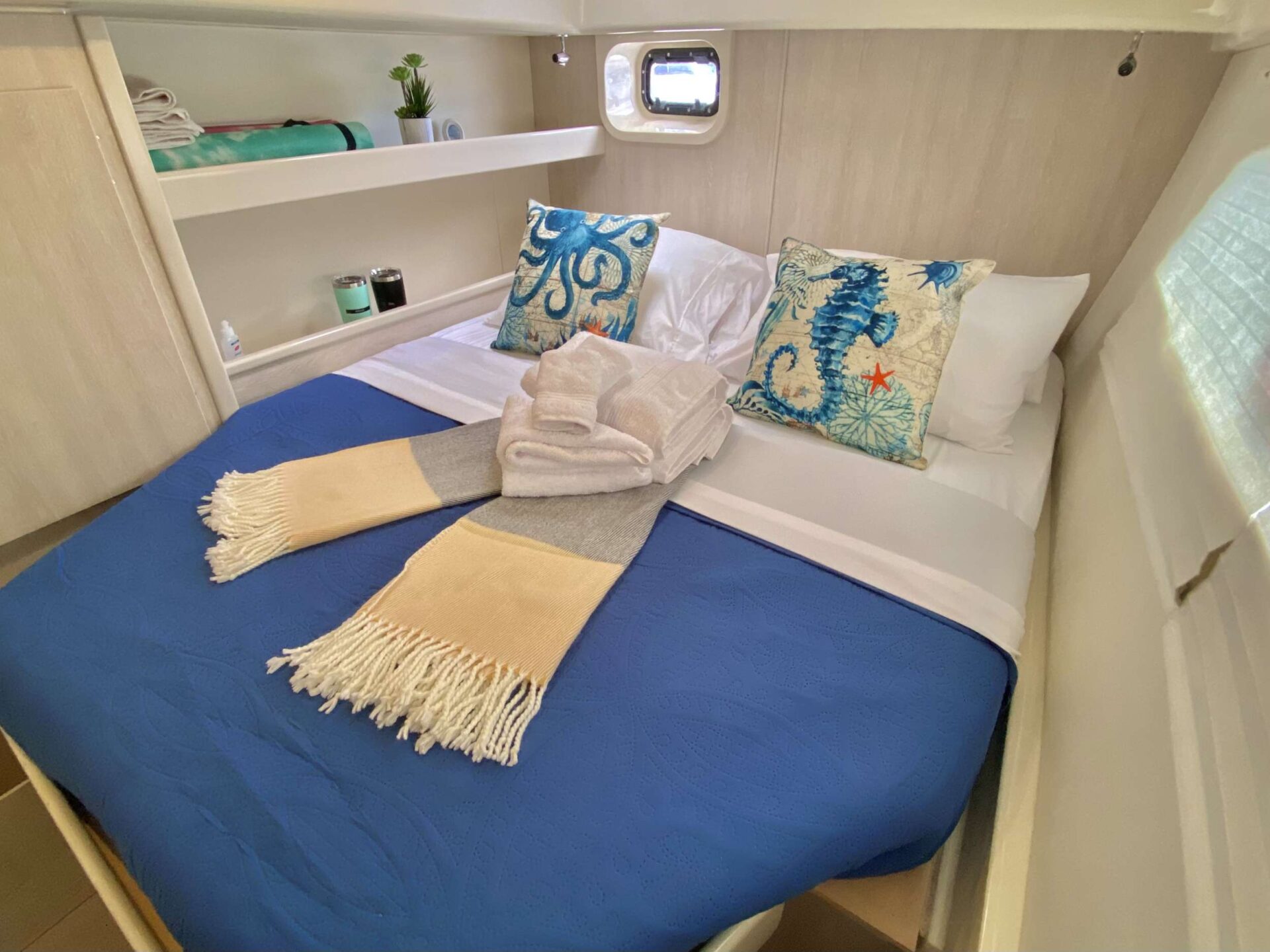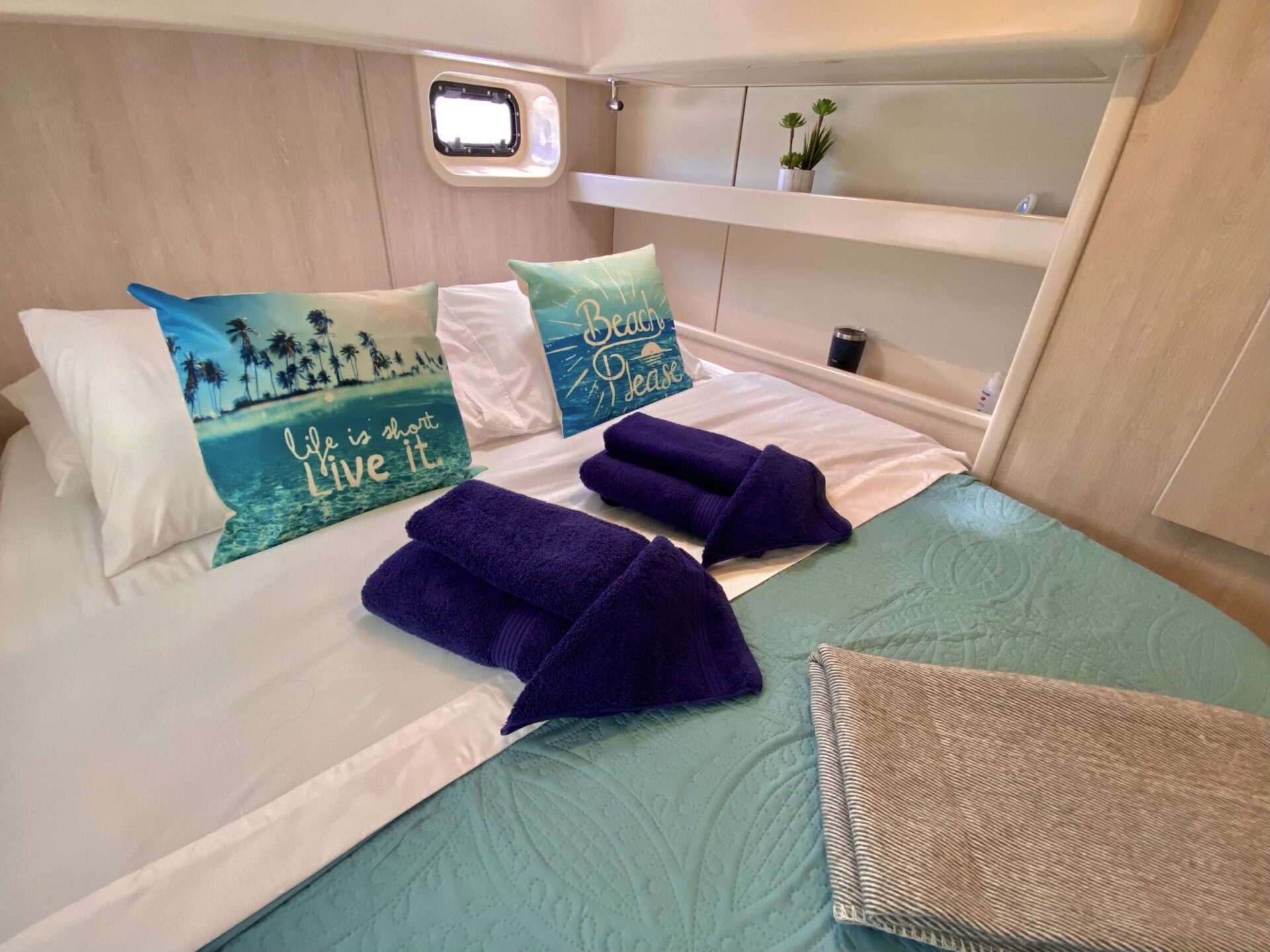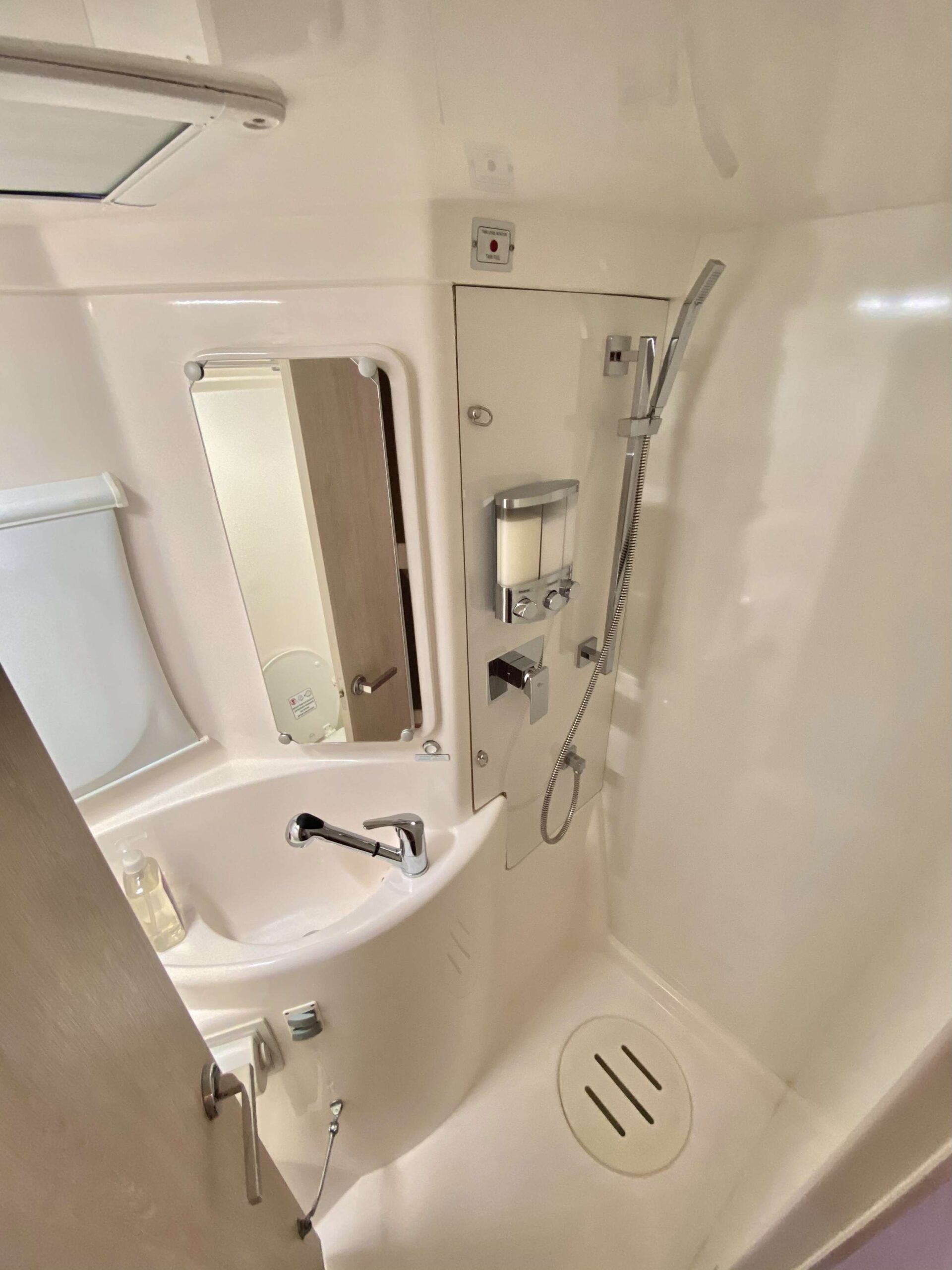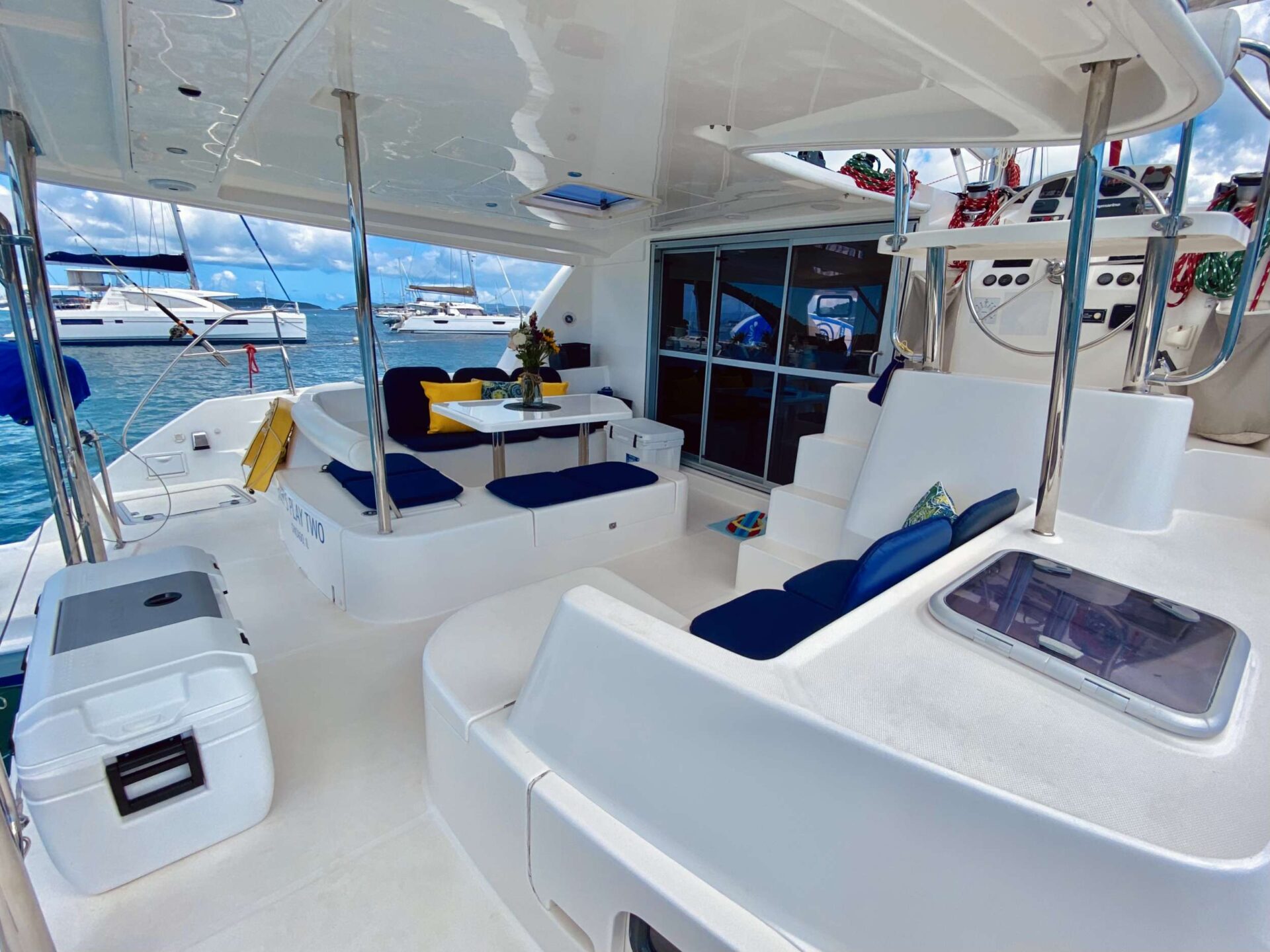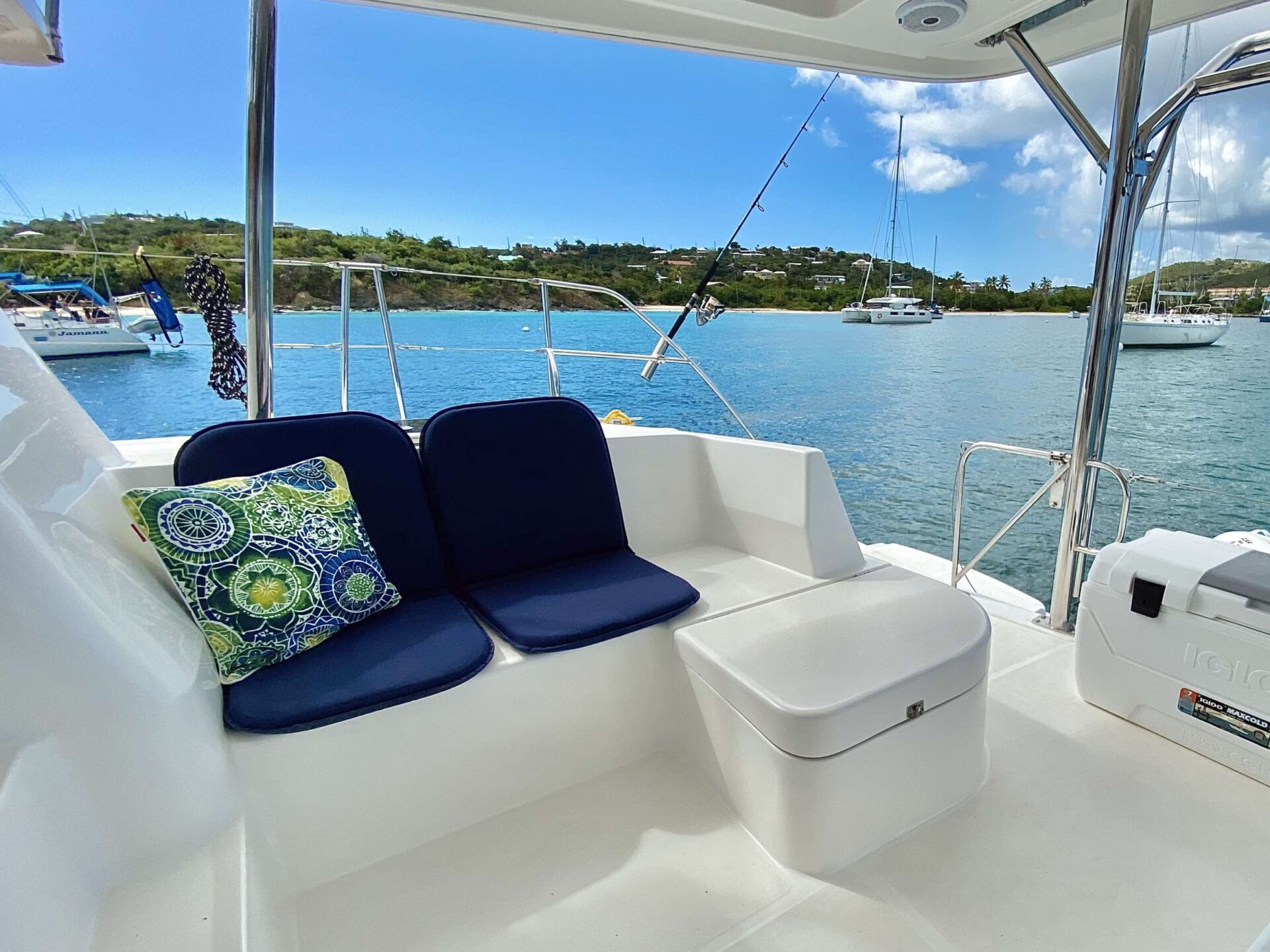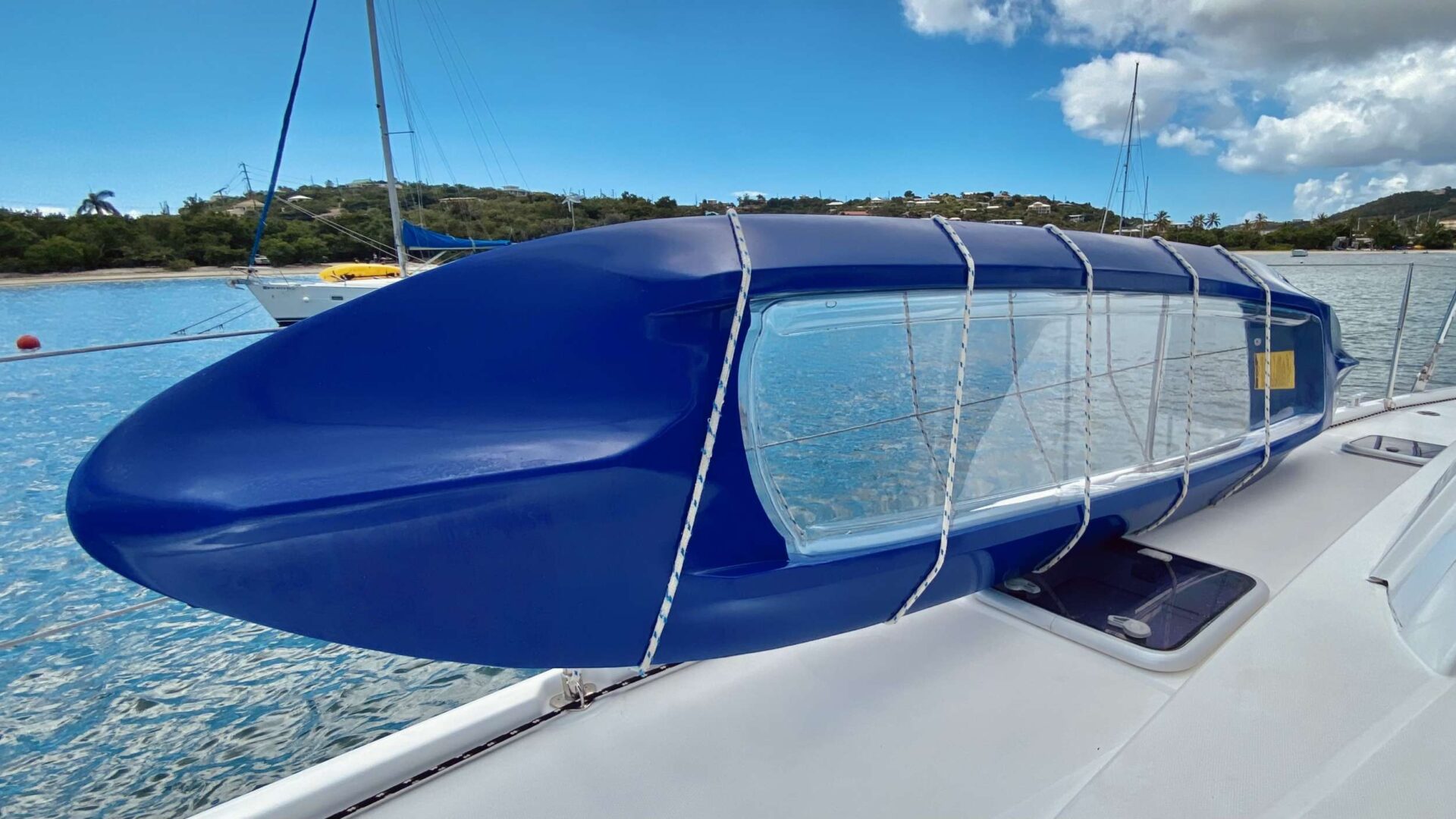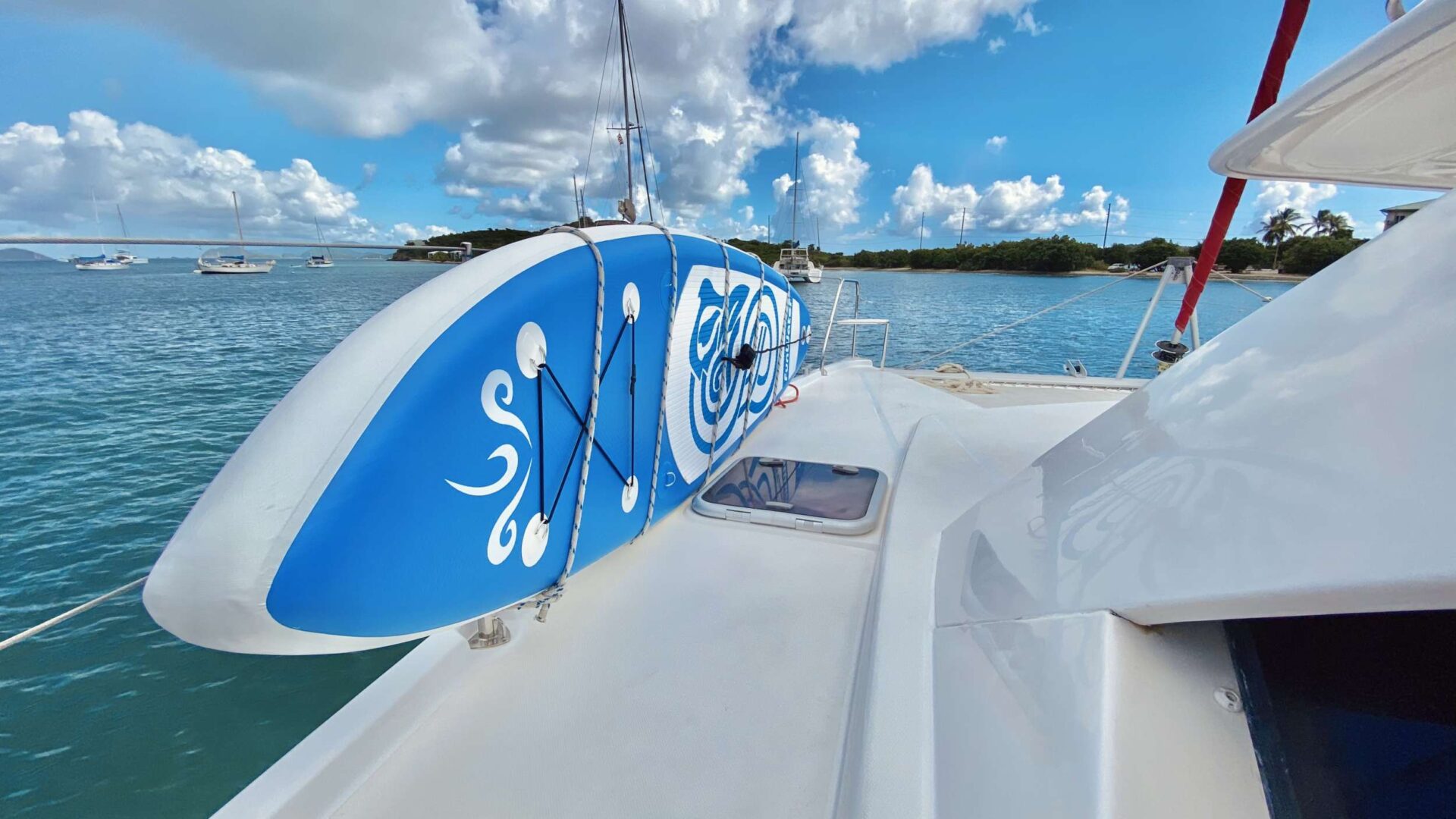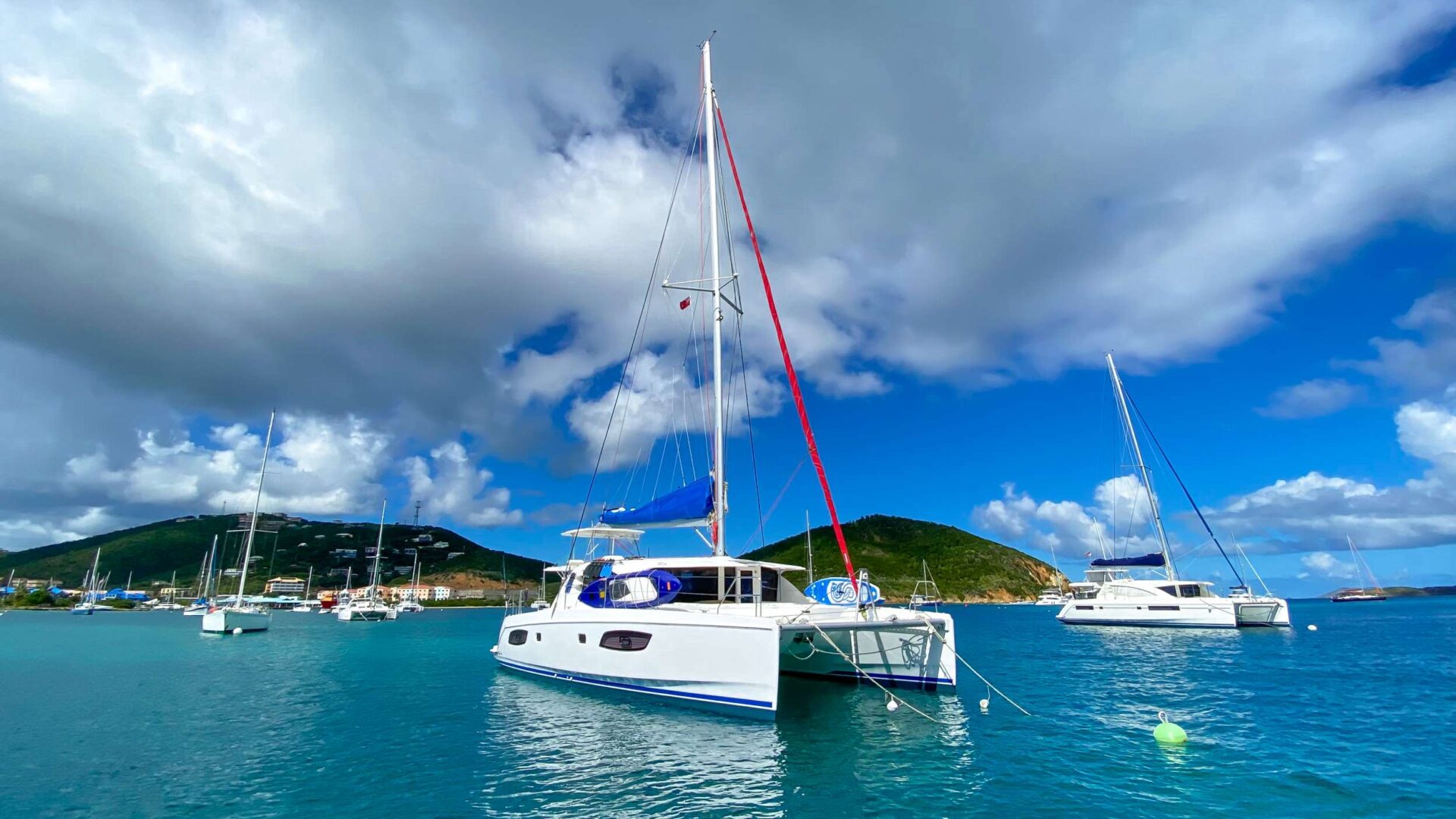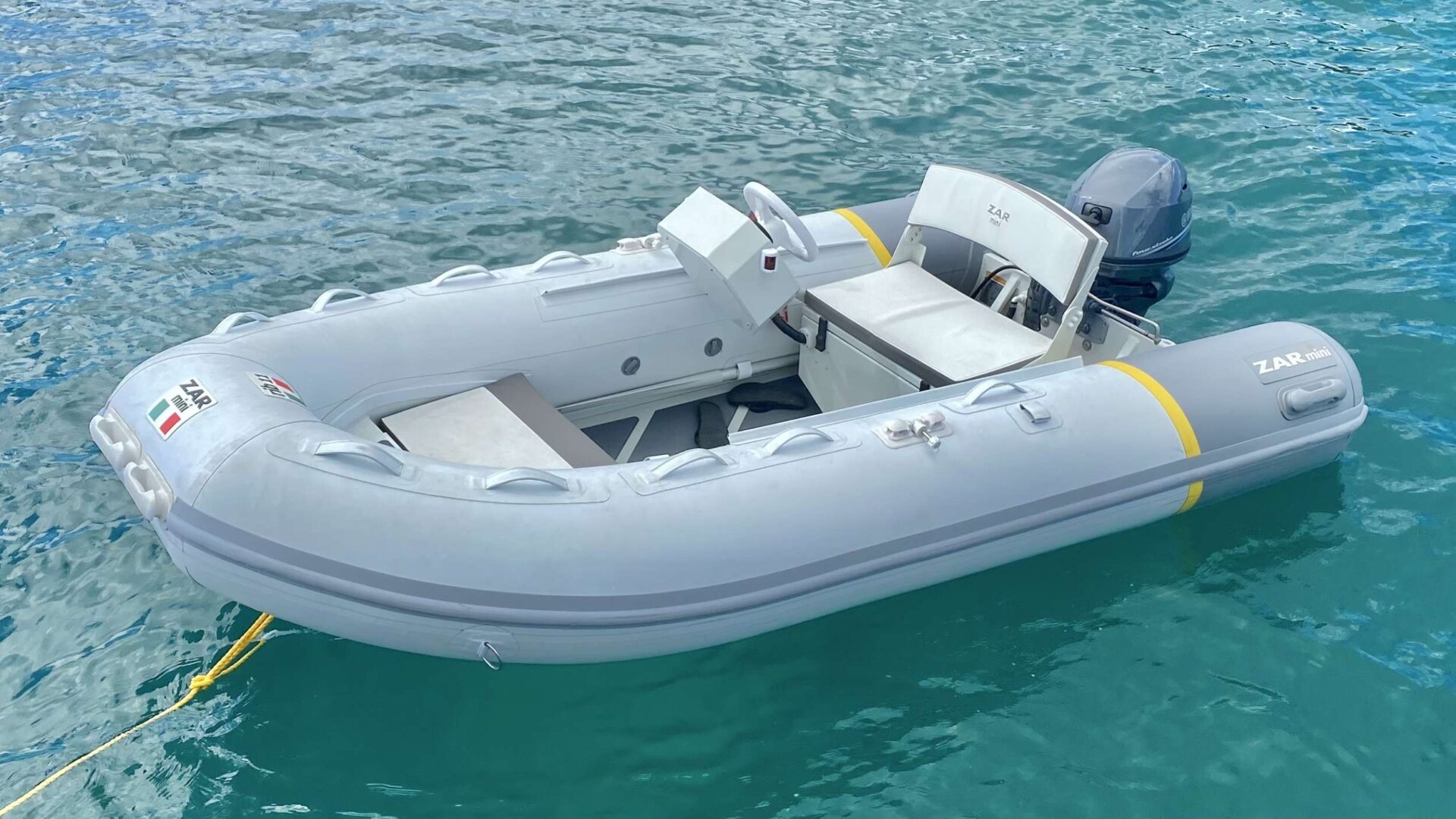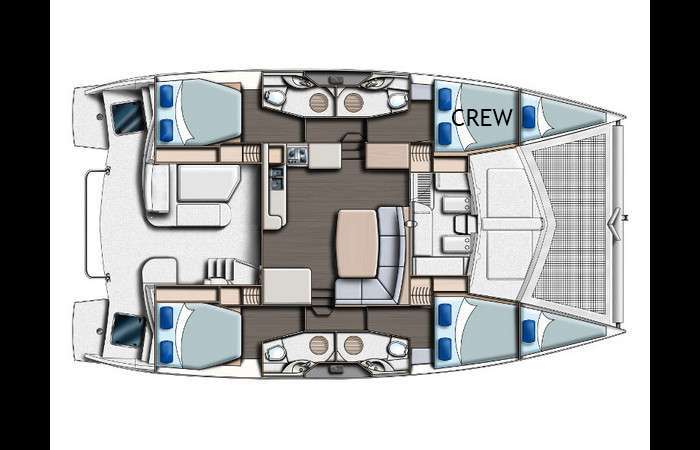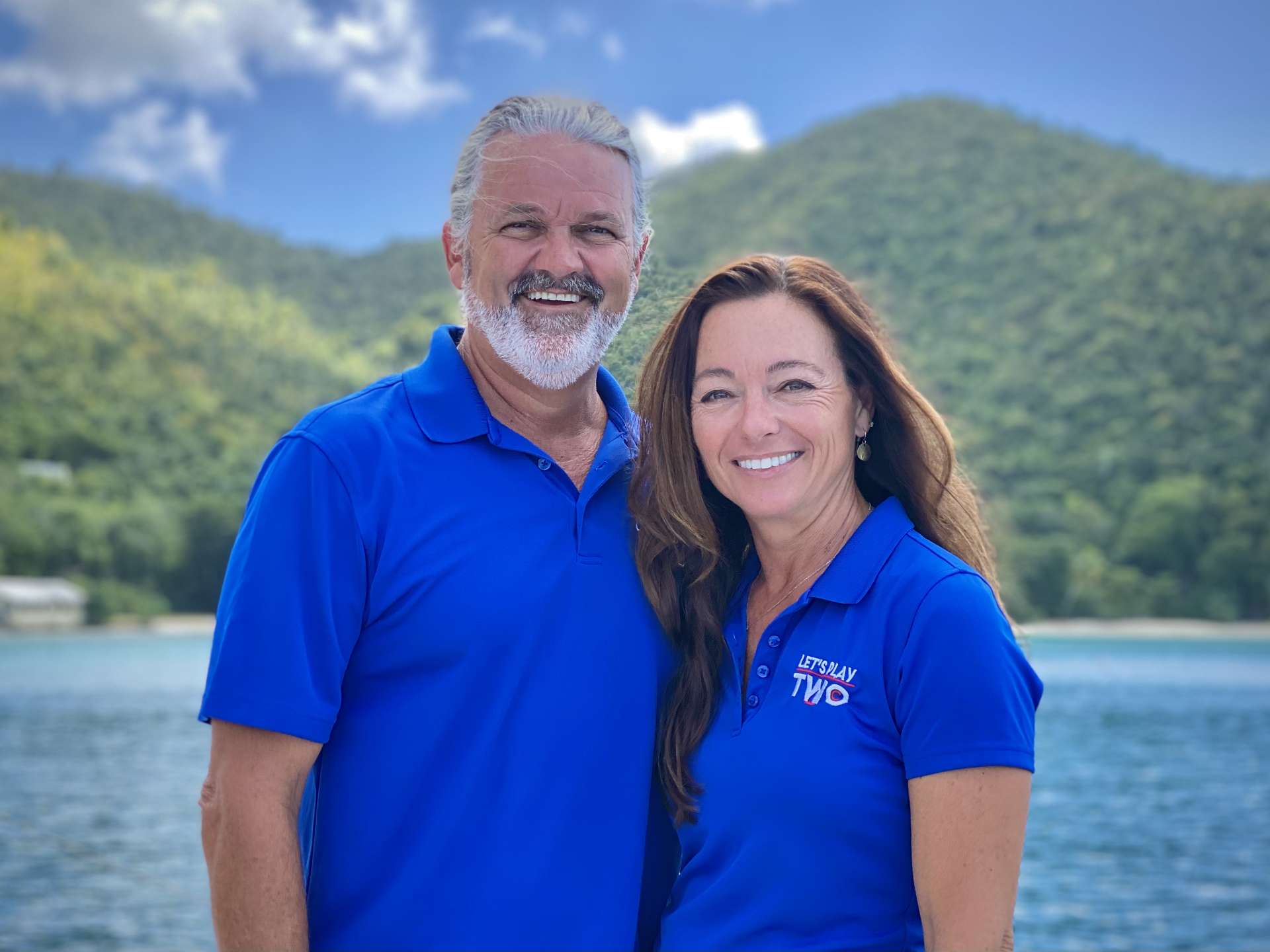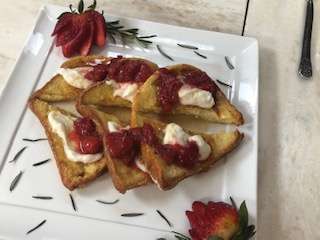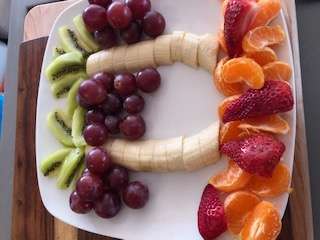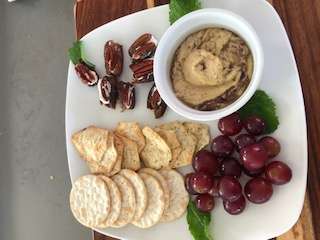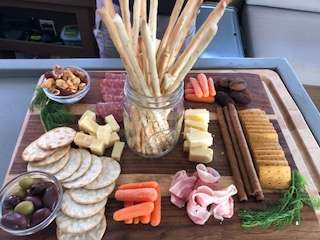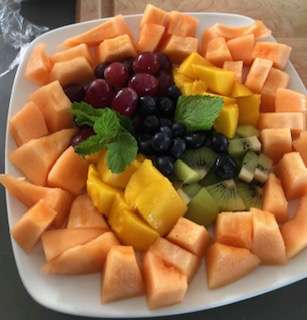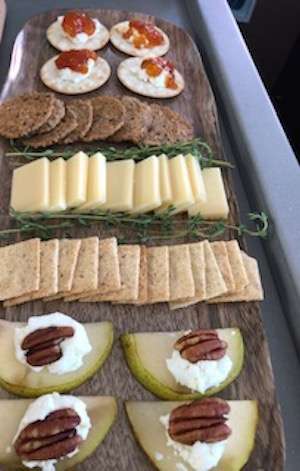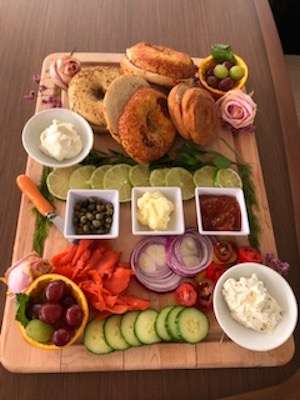 Description:
Hi, I'm Captain TC, and this is Chef Z, and we're the letter crew on LETS PLAY TWO for charter in the Virgin Islands.  LETS PLAY TWO is a 44′ Leopard catamaran, and one of the questions that they ask us to describe is to show you some things that we like about the boat.   One thing I can tell you about our boat that we really enjoy is the pass through breezeway that leads to a nice seating area in front of the boat.  What that does is offer a lot of breeze that comes through the boat, but also it gives us a vantage point from either the front or back of the boat for wonderful sunsets and sunrises.
Turning to Z, TC asked, "What do you think is special?"  She said, "One thing we're really excited about this year is we just purchased a clear bottom kayak, and I had never been on a clear bottom kayak, so I think our guests are really going to enjoy that.  We think it will be a unique experience for them."
TC said, "My wife comes from an Italian background, and while her style of cooking is varied – we call it elegant simple with a wide range of flavors and tastes – the one thing that's constant is being from an Italian background, she has the desire to see smiling faces and full tummies at the table."
She laughed and asked, "And what's my signature dish?"  TC said, "Her signature dish is hands down her chicken parmesan.  Typically if I go to an Italian restaurant, I'm going to look for a chicken parmesan dish and I have found since we got together that I am always disappointed when I leave that Italian restaurant.  None beats hers."
Z said, "Captain TC loves to entertain.  Whether he's telling stories, jokes, or going into several of his accents that he loves to play with, he will always be making guests laugh and really wants to have our guests have a wonderful vacation."
Z continued, "I was fortunate to be a guest on a term charter catamaran a few years ago, and it was one of the best vacations of my life, and I said I would love to provide my guests that experience too, and I hope they leave our yacht with the same feeling I left my yacht when I got home."
Aboard yachts his entire life, TC says, "I grew up on the West Coast of Florida.  Most of that sailing experience was aboard motor yachts, but about ten years ago a dear friend of mine introduced sailing to me and one of the things he said was, 'wait until you turn the motor off and feel the wind blowing through your hair.  There's nothing more peaceful or serene than that.' And I couldn't agree more.  Once I became a sailor, I made the decision I won't go back to being a motor boater."  Z added, "I became a sailor because I married a sailor, but his dream has certainly become my dream."
Determining the best charter group for them, TC said, "I can't say that we have a favorite group; we love families, being Italian; you've got to figure – she really digs families – but we're a really positive team; we like positive people with great energy for adventure and love of life.  So I think whether you're nine or ninety, whether you're family or couples come to hang out with each other and enjoy some Mai Tais and sunsets, we're going to do our best to make sure that this is a vacation of a lifetime."  "Yes," Z said.  "No matter who you are, we hope you don't want to leave."
Based year round in St. Thomas, LETS PLAY TWO charters for $14,000 weekly all inclusive for two guests, $14,500 weekly for three guests, $15,000 weekly for four, $15,500 for five, and $16,000 weekly for six; gratuity is extra.  Christmas and New Year are at a premium.
CHRISTMAS/NEW YEARS:
CHRISTMAS: 1-6 guests @ $17,600 with 6 night minimum
NEW YEARS: 1-6 guests @ $18,400 with 7 night minimum
New Year's must start no earlier than 12/27
Christmas must end no later than 12/26
Information believed to correct, but Nicholsons cannot be responsible for content.  Please consult LETS PLAY TWO online information & Rates for accuracy.