High Rate: $ 18,000 weekly All Inclusive
Low Rate: $ 16,000 weekly All Inclusive
Cabin Configuration:
3 Equal, air conditioned, Queen Guest Staterooms, each with private bathroom with electric head & stall shower + crew quarters (nobody sleeps in the saloon)
Specifications:
Length:
Builder:
Built/Refit:
Regions Available:
Locations It Travels:





Special Features:
45'
Lagoon
2019
St. Thomas




Graciously appointed cockpit
Bimini covered Fly Bridge filled in with mattresses
Bean bags on Bow
Solar Panels
3 equal guest cabins
Award winning chef
Attentive crew
Water Toys
Unlimited Good Internet
‒ Professional Espresso coffee machine
‒ Ice cream machine
‒ Sub wings (swim like a dolphin)
‒ Yoga mats
‒ Extreme camera
‒ Tablets loaded with music
movies
books
‒ Portable Bluetooth speakers
‒ Snorkeling gear
‒ SUP boards
‒ Kayak
‒ Towable tube
‒ Swim floats and water loungers
‒ Beach toys
12' tender with 25 hp outboard seats 8
beach games
underwater still and video cameras
3 showers
3 electric heads
BBQ
AC
Saloon TV and stereo
iPod dock
hammock
deck shower
special diets
icemaker
generator
onboard Wifi
watermaker
ice maker
Have a Question About This Yacht?
Fill out the form below and we will get back to you quickly!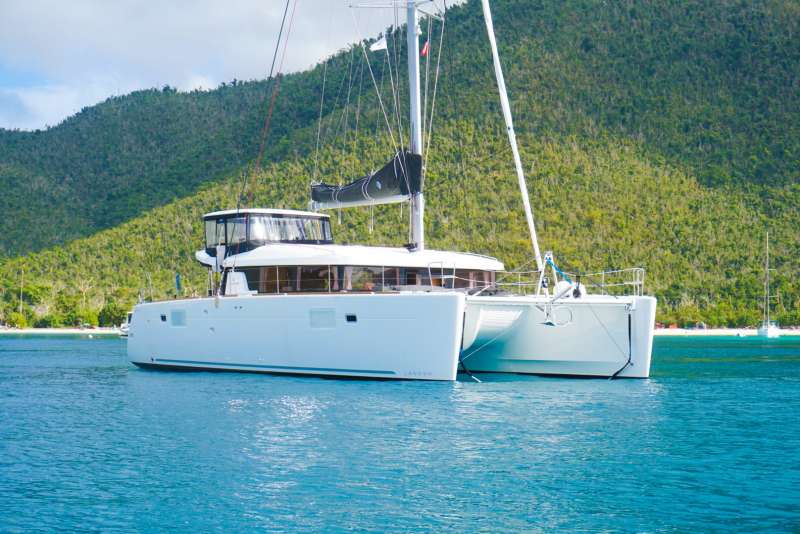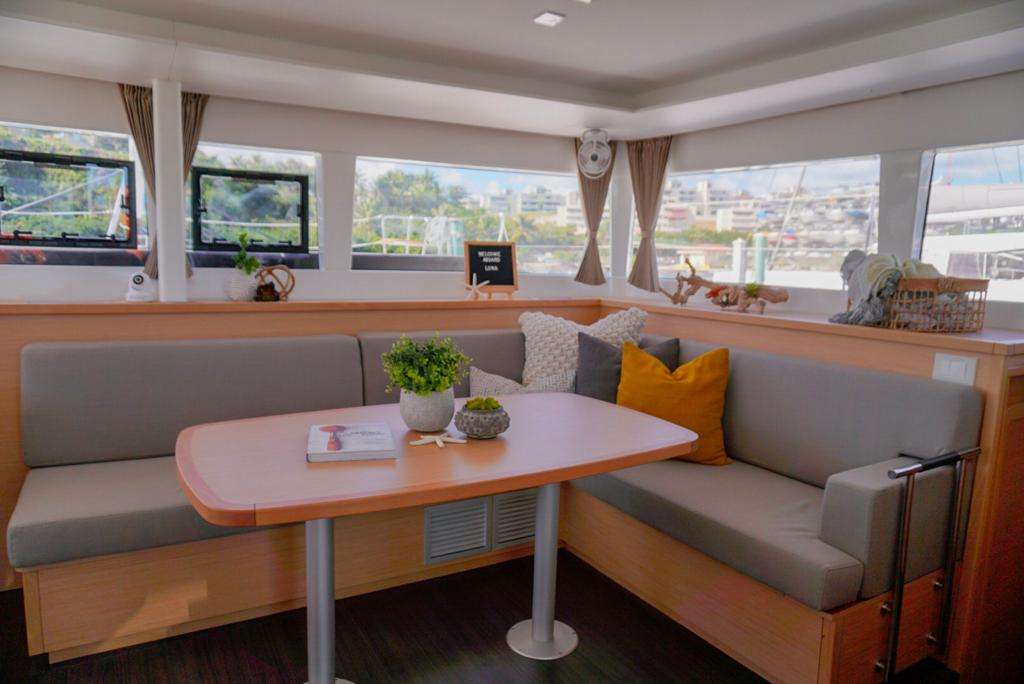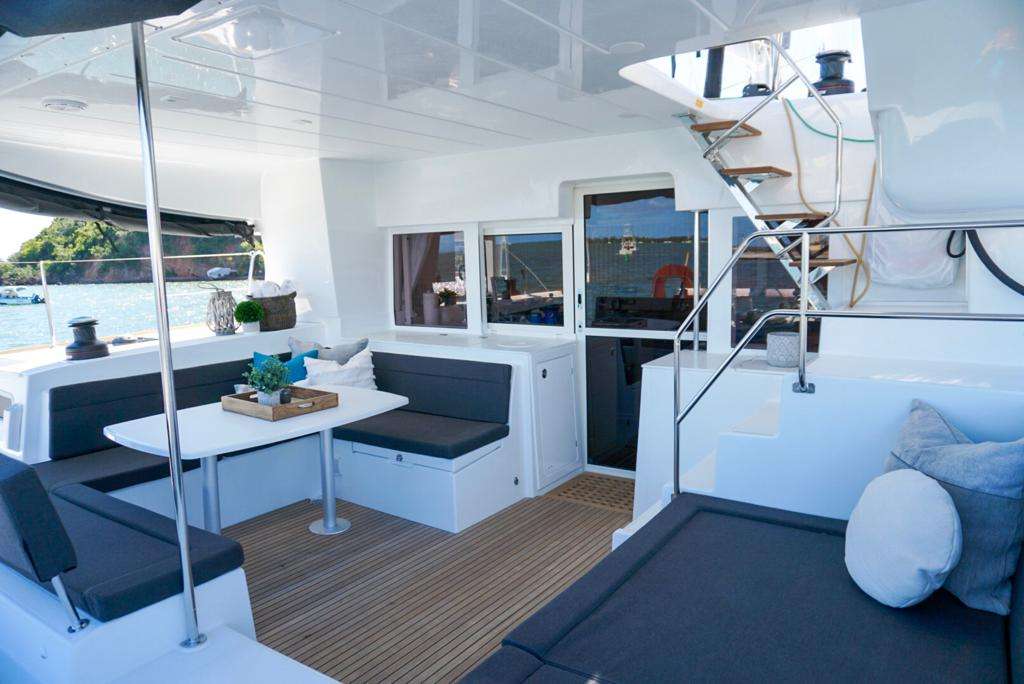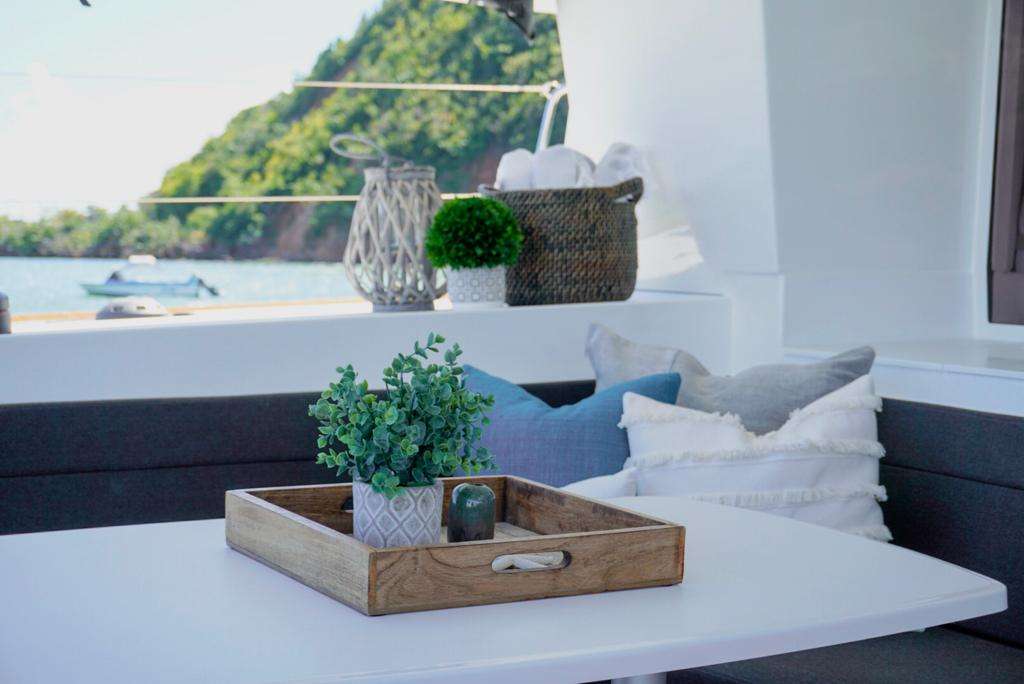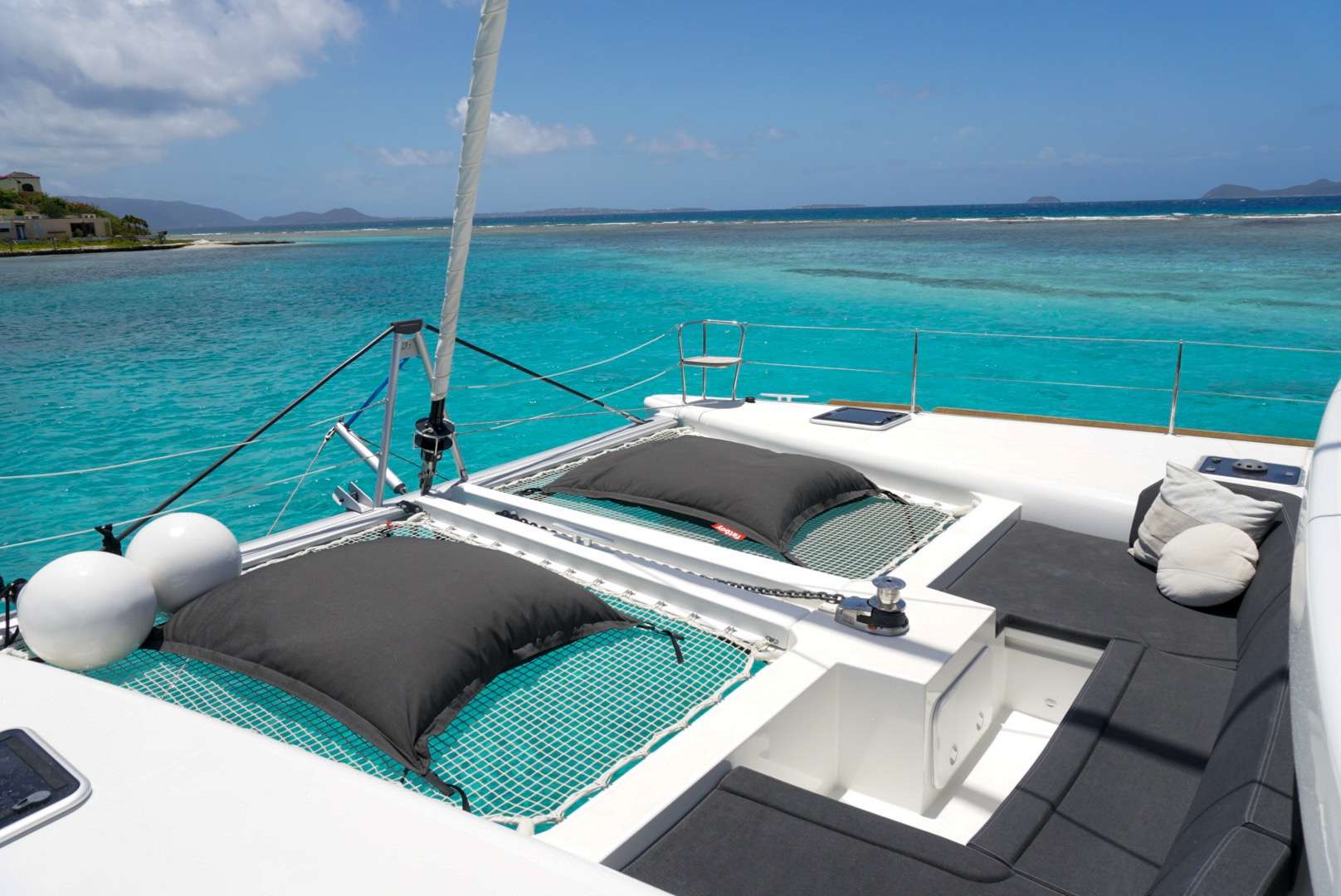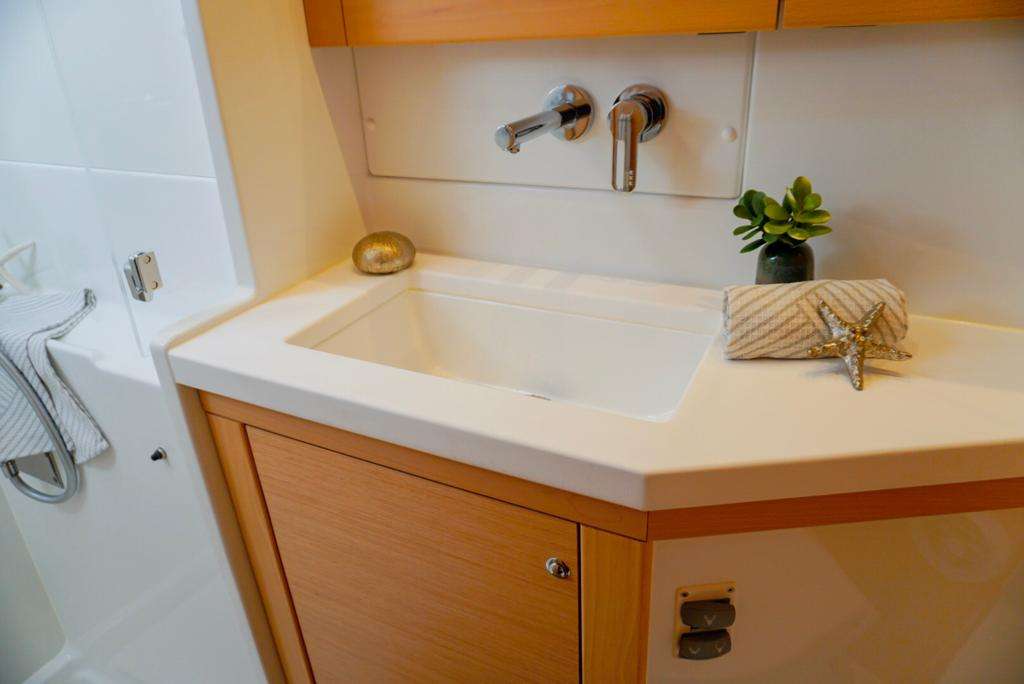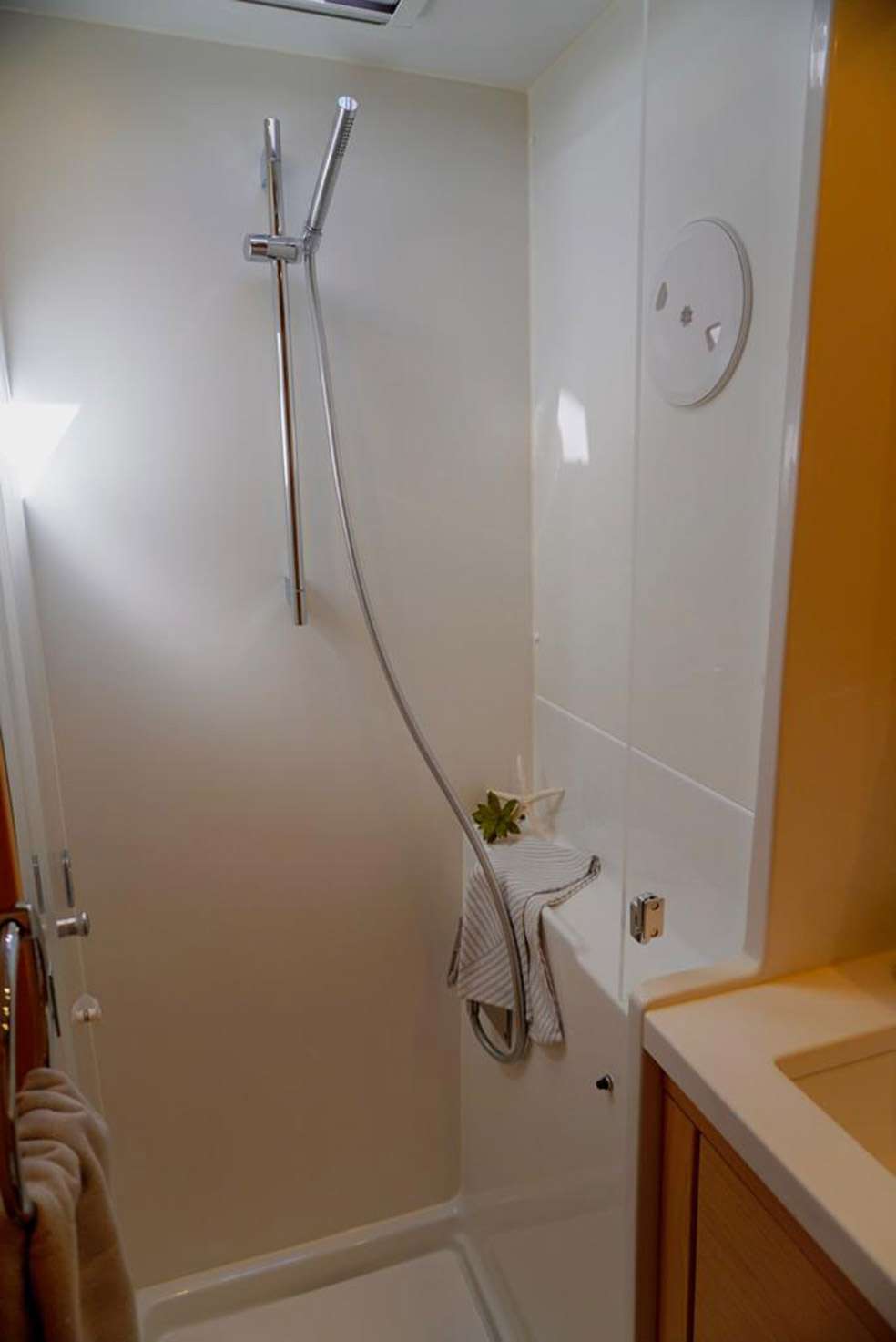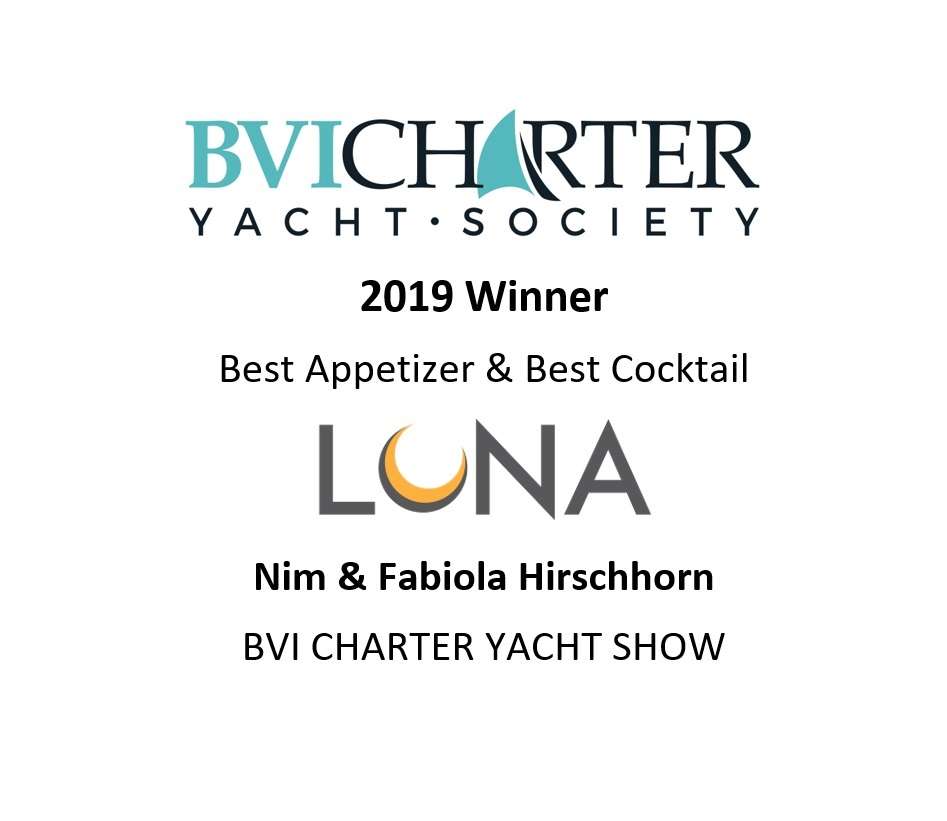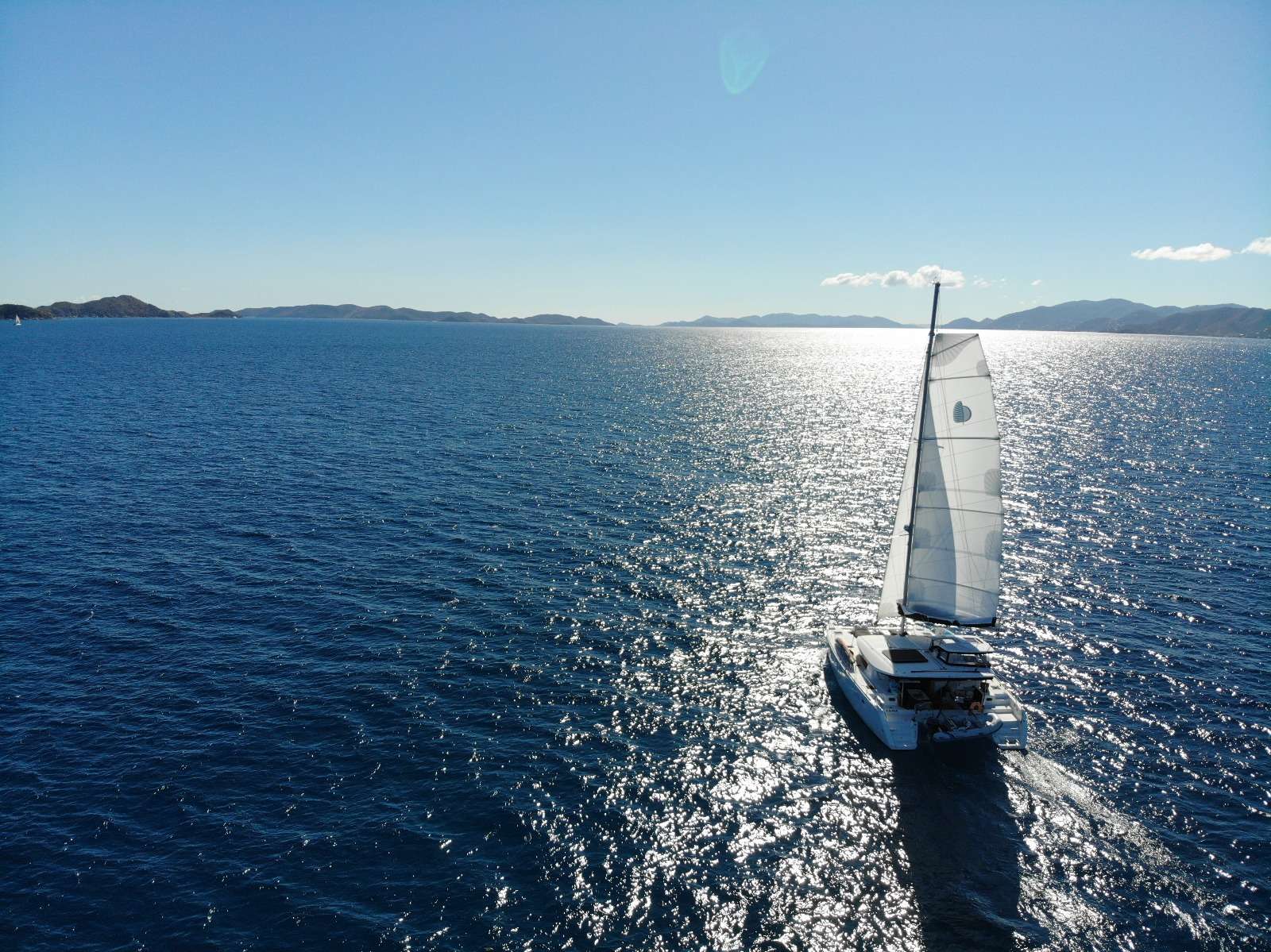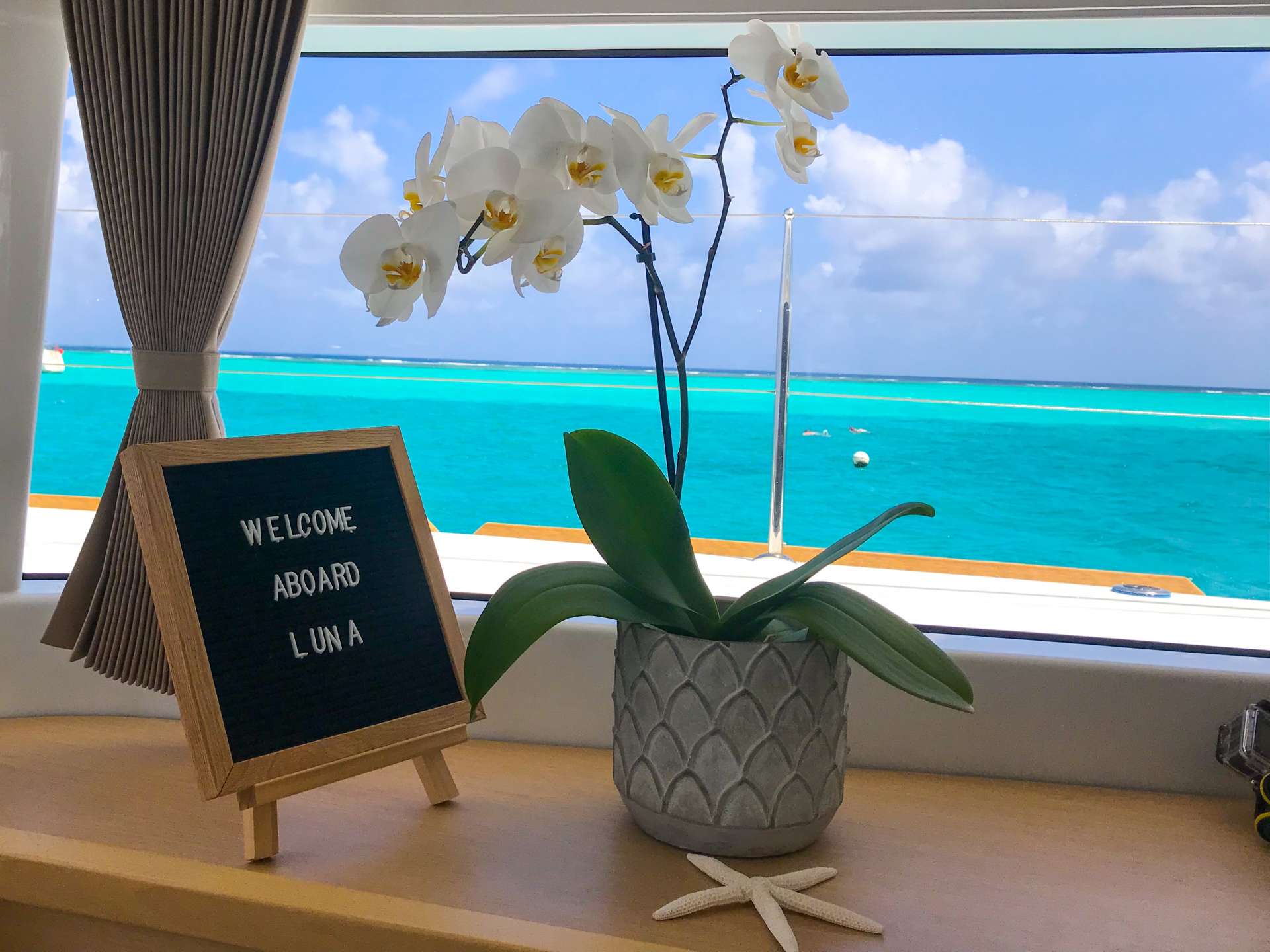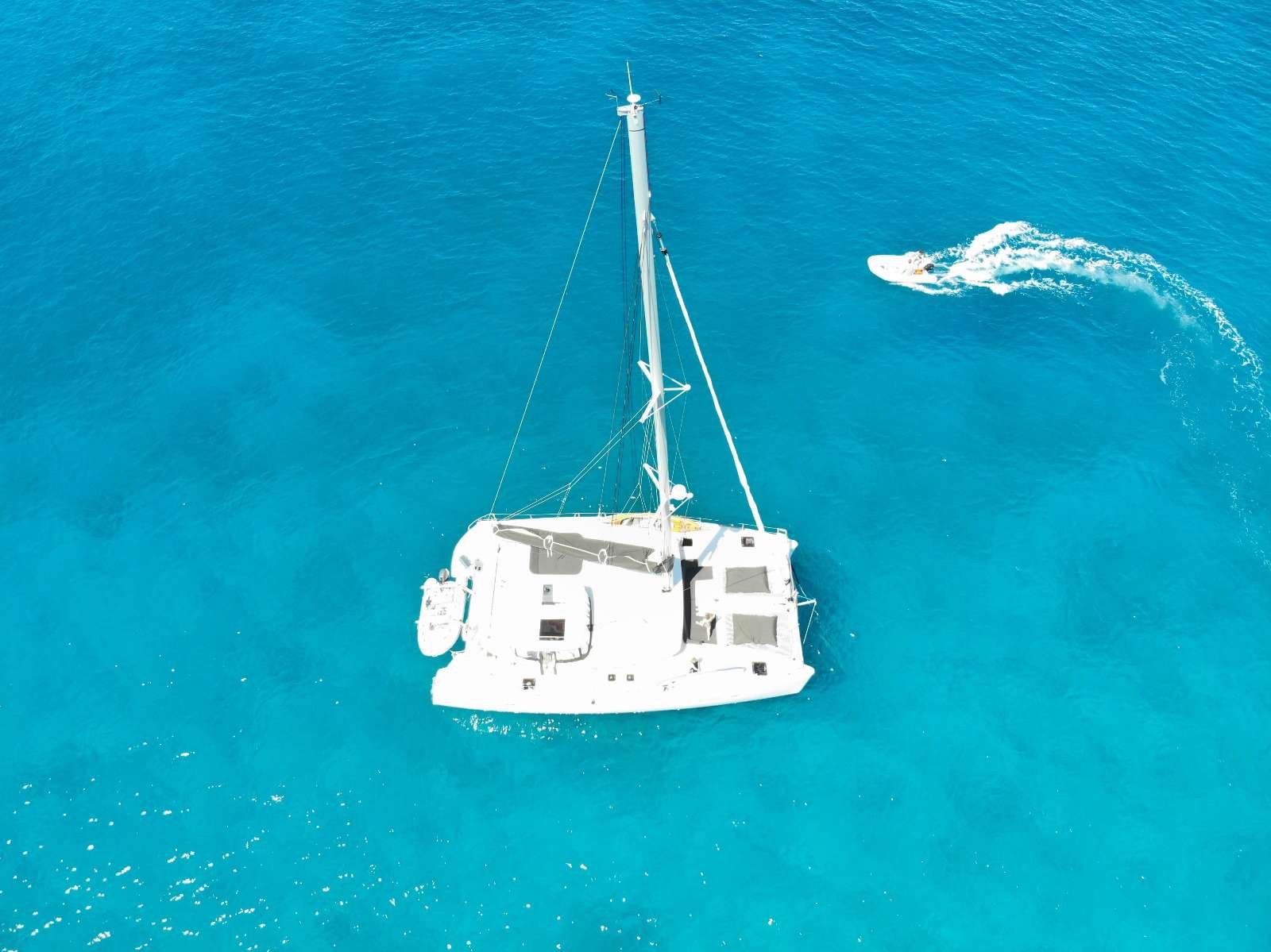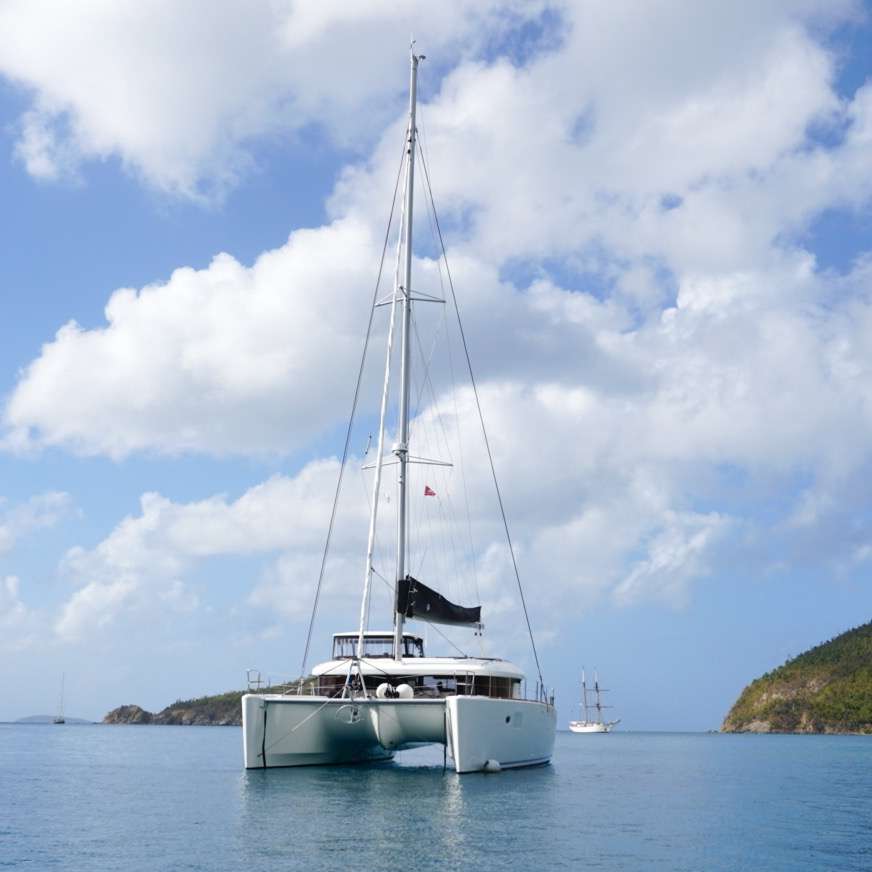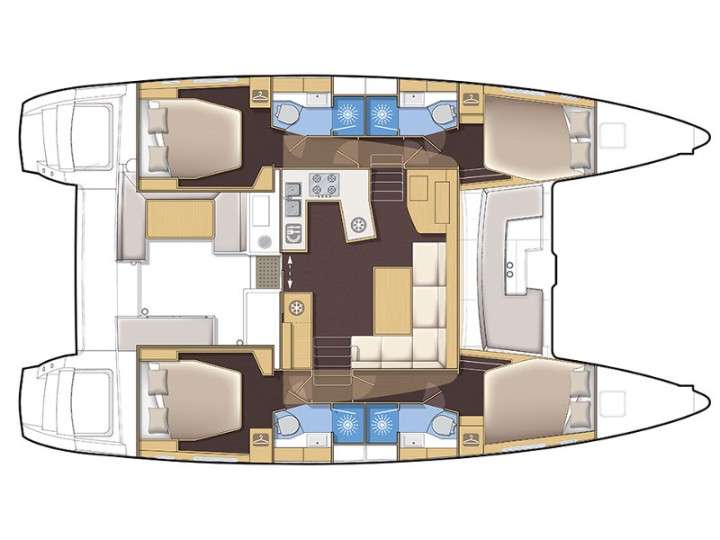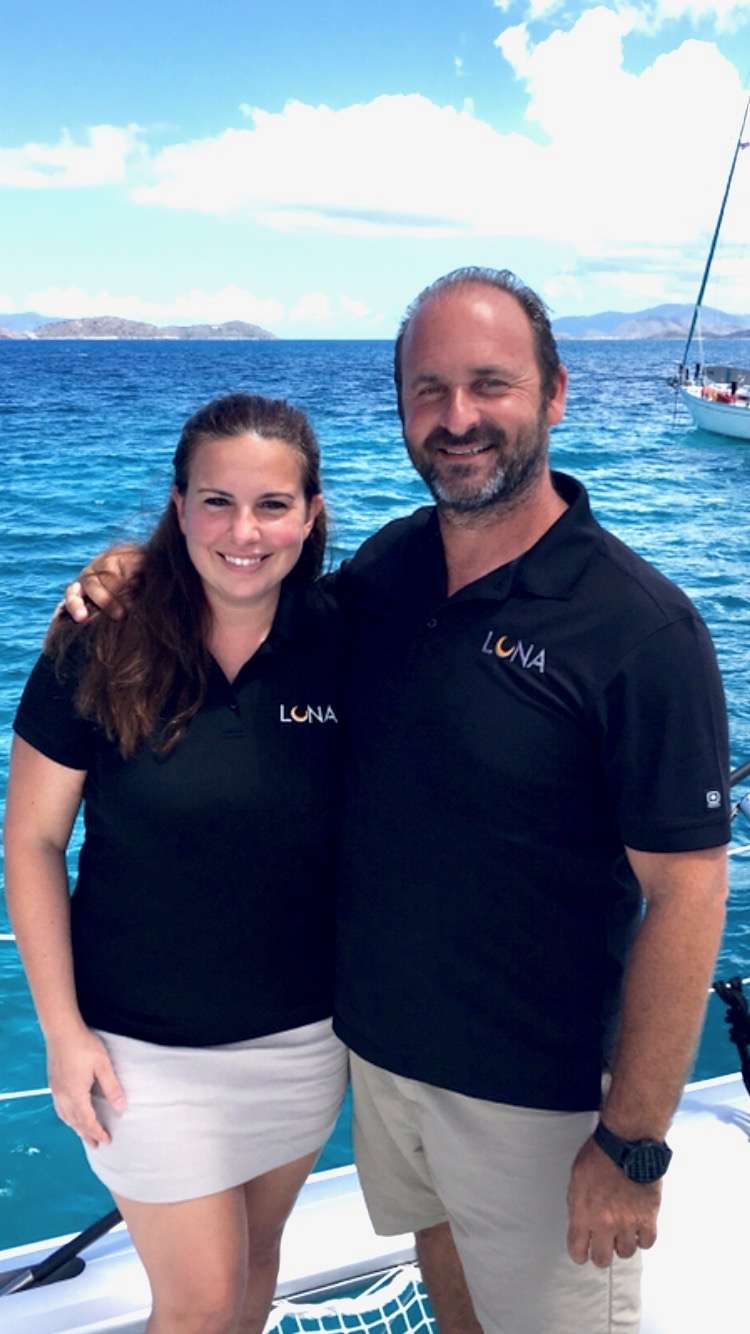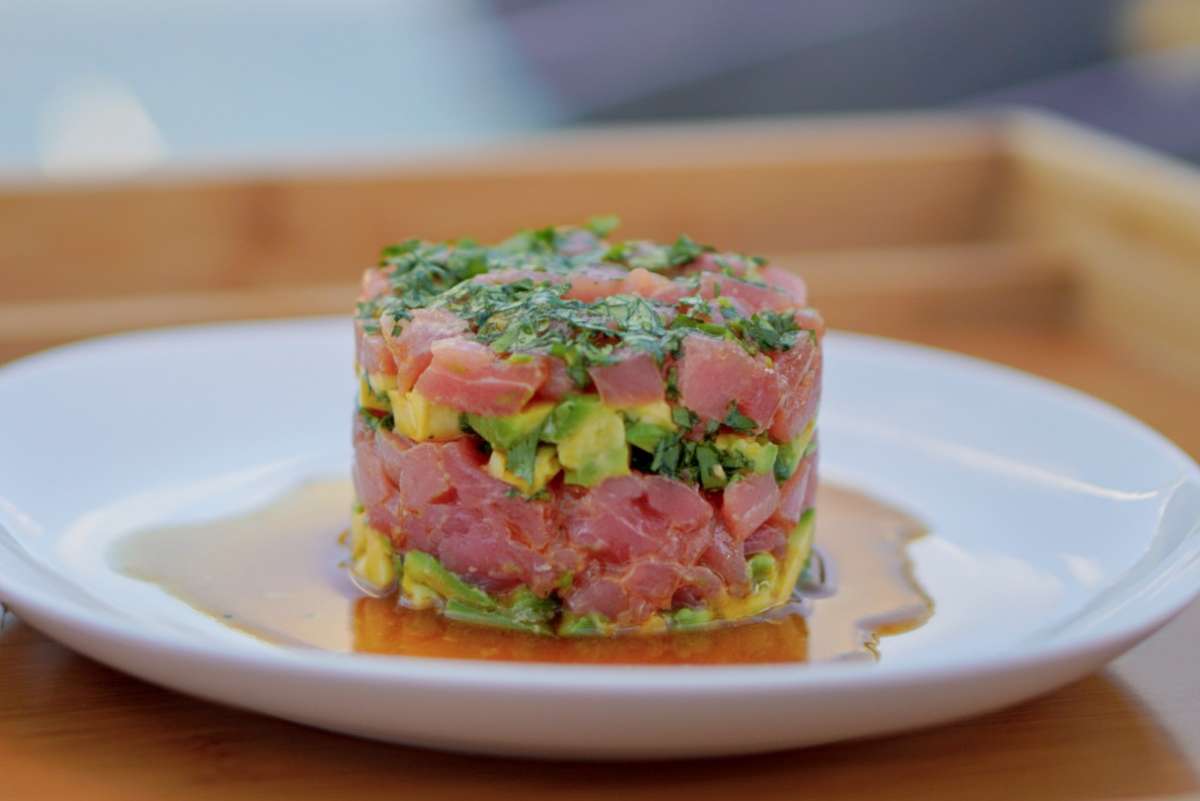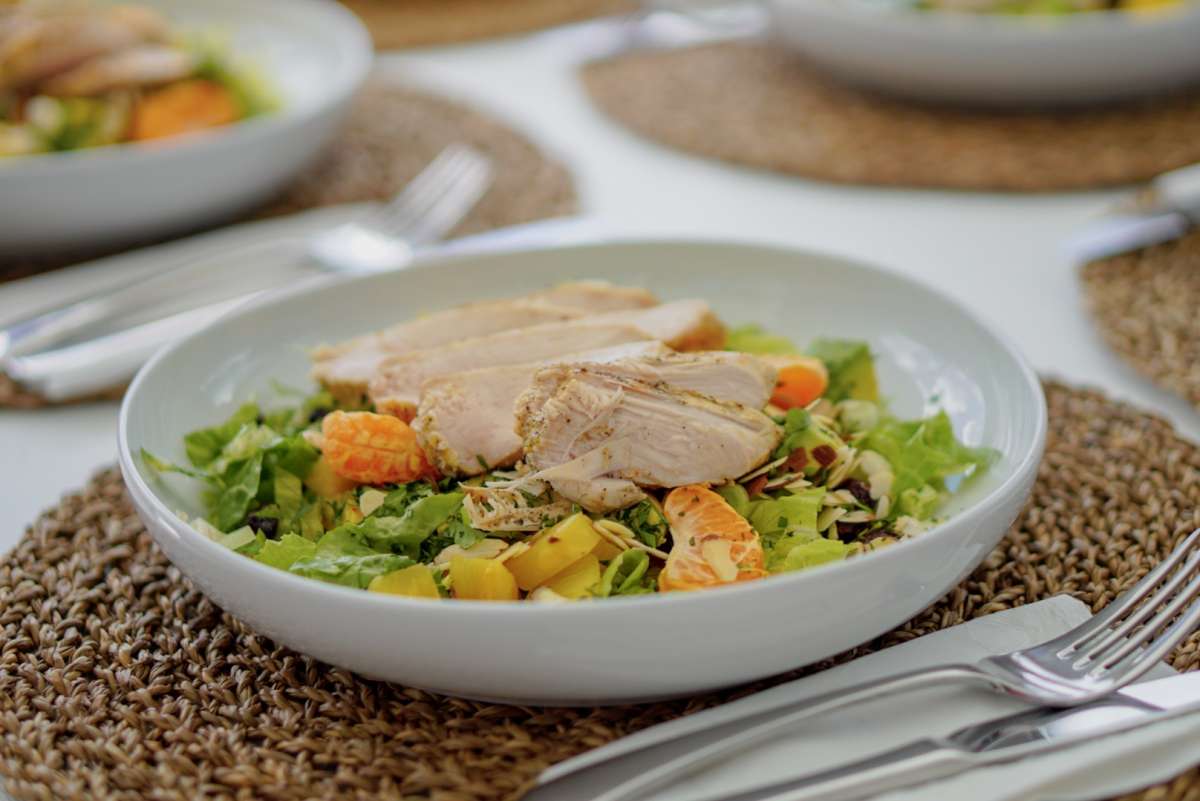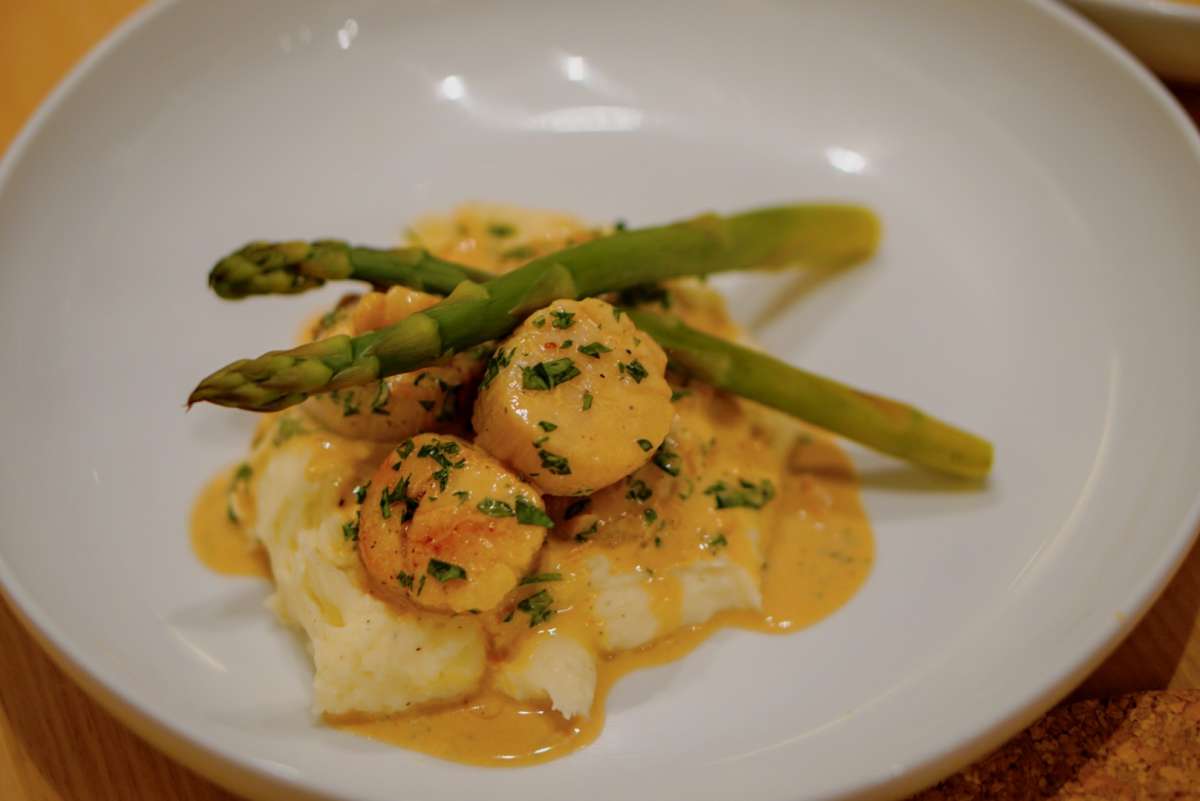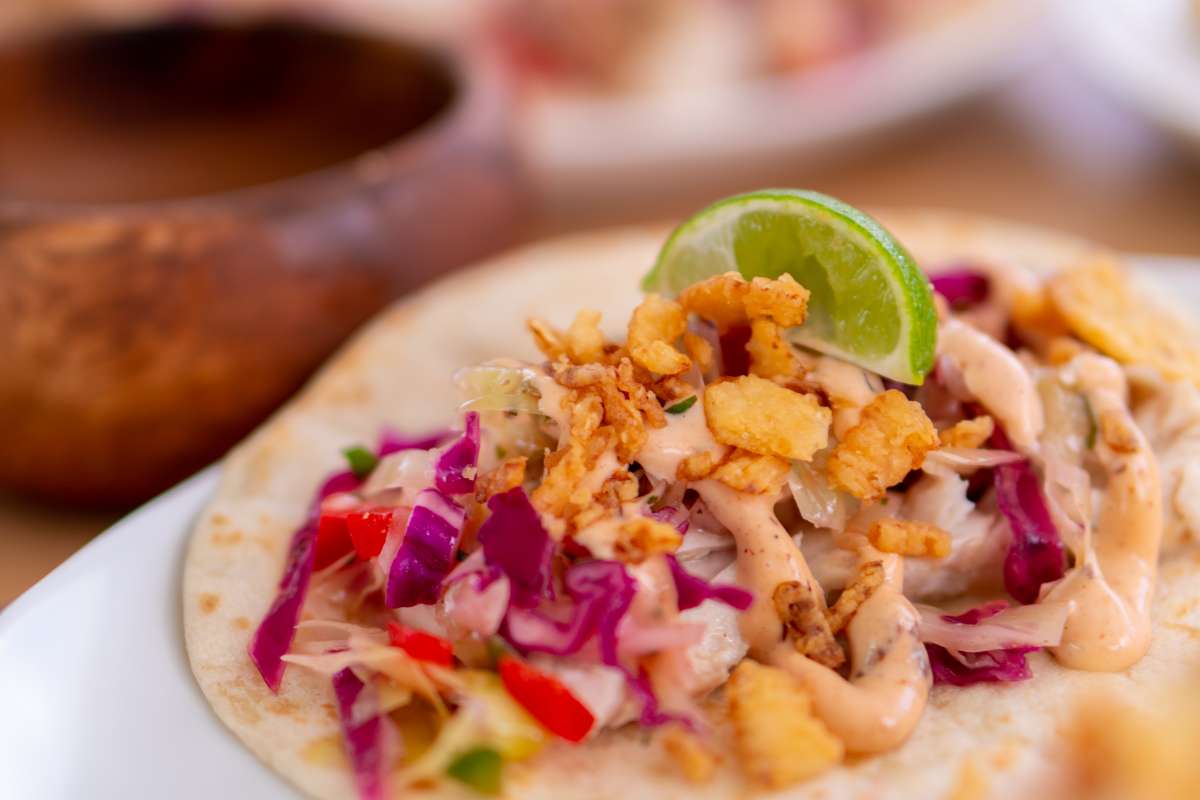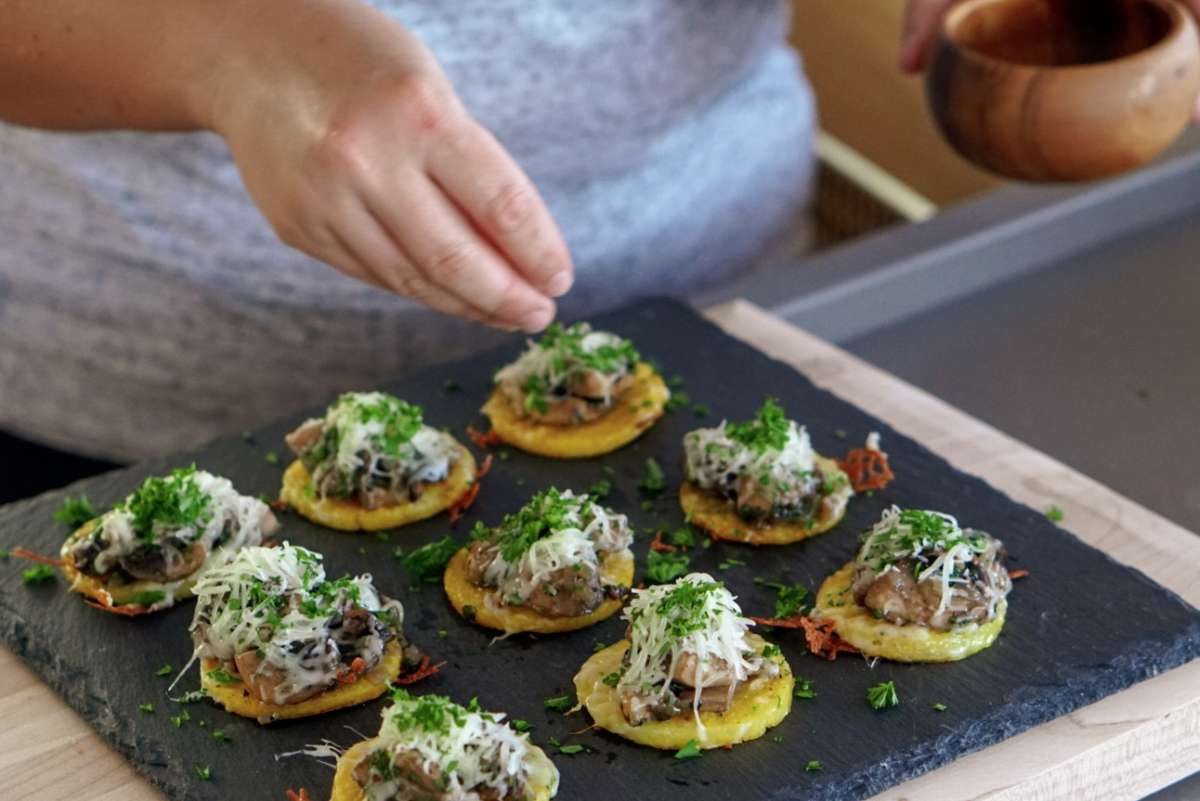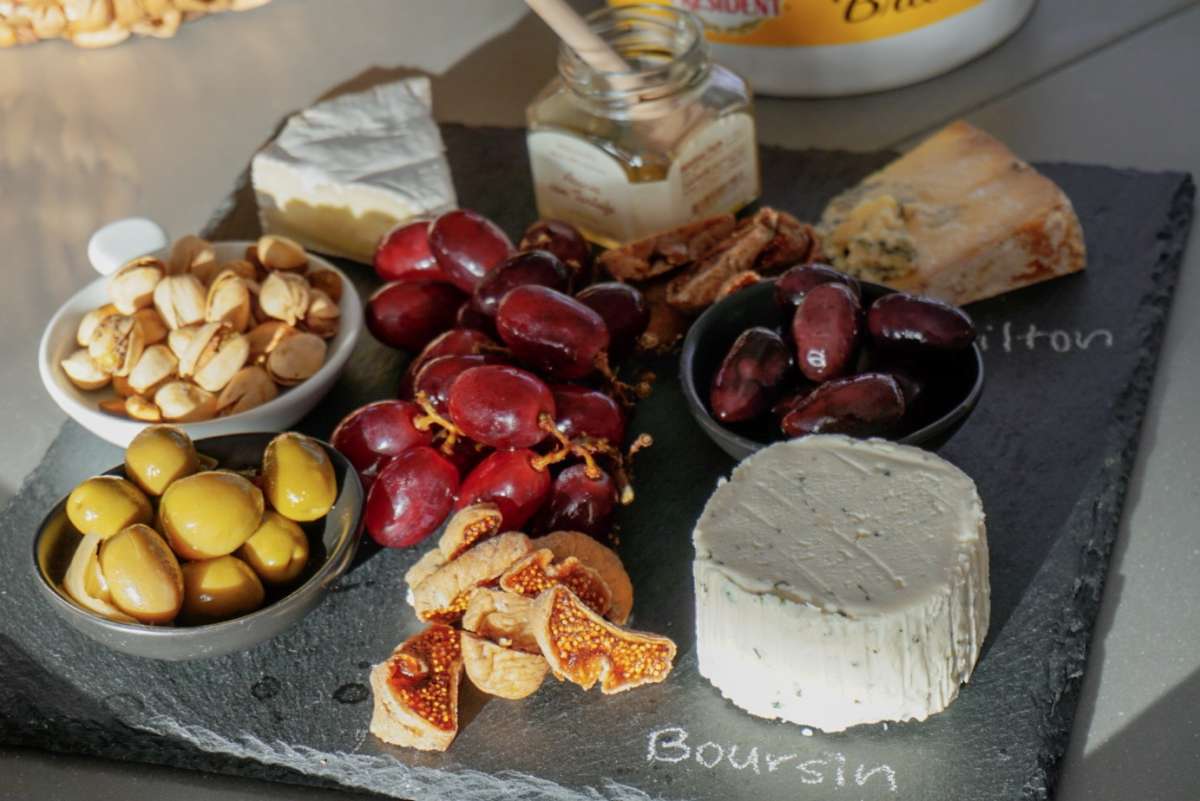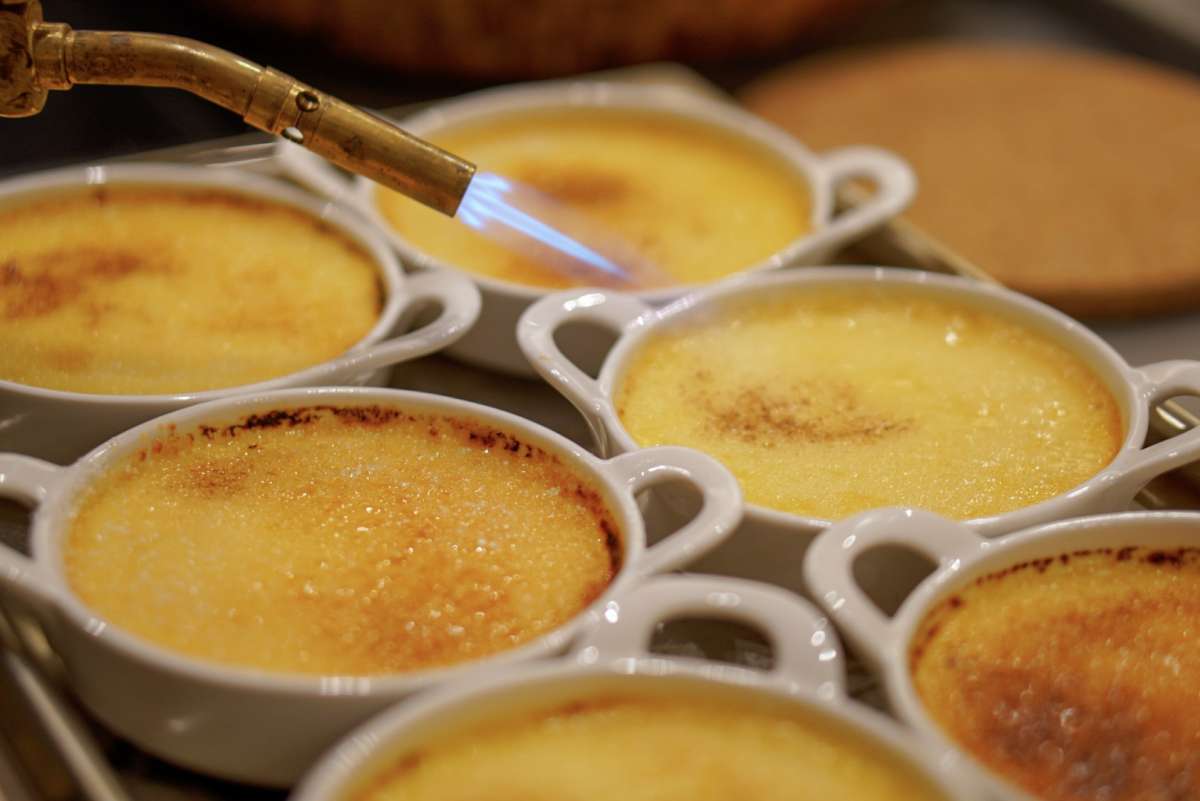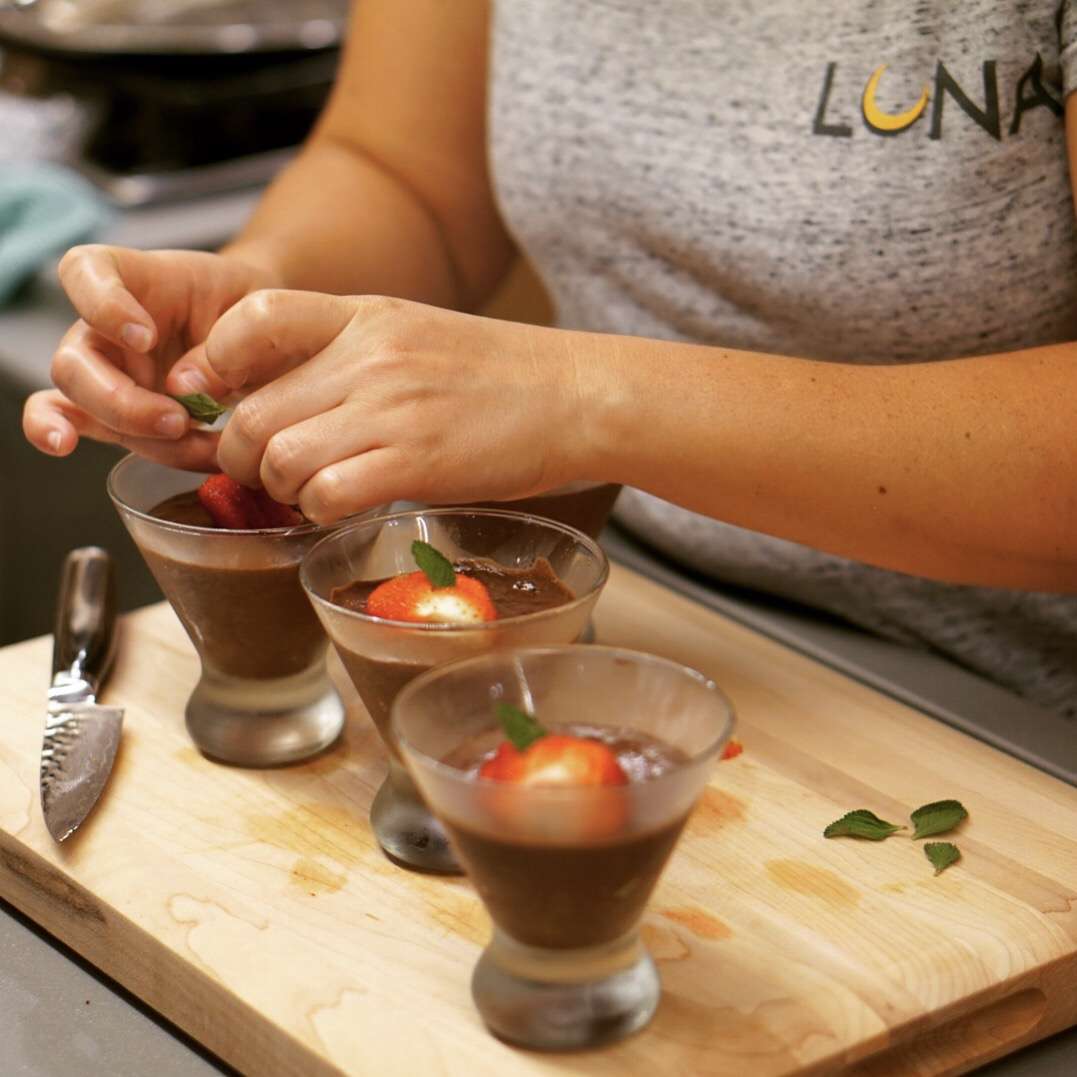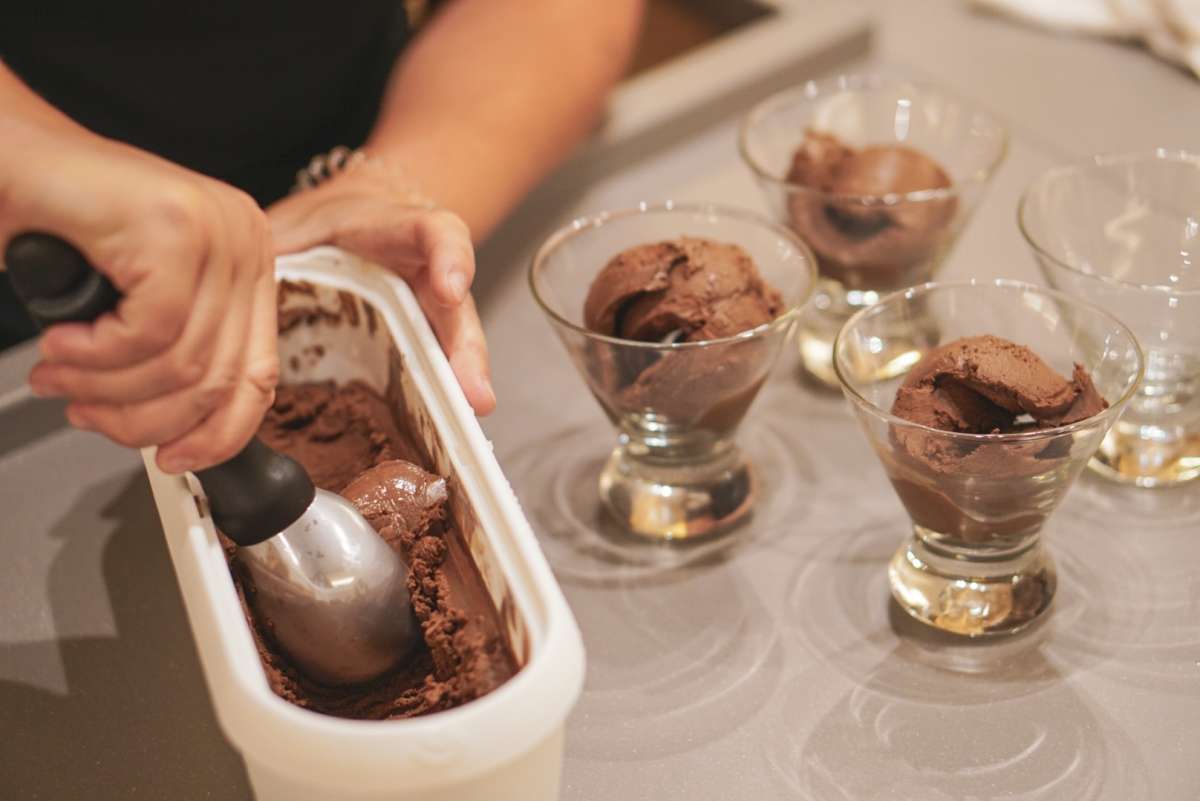 Description:
Welcome aboard LUNA, Captain Nim says,  His accent is thick with Spanish, but he is likeable knowledgeable and experienced, as is his young wife, Fabiola.  They lived on a yacht in Florida before arriving in the Virgin Islands in March of 2019.   A gentle couple, they have a nice marriage.  "Let me show you the yacht," he said. "The cockpit here has an ice maker that we use to make our guests drinks.  There's also a fridge out here, so guests can help themselves.  Around this table, we pour juice, serve snacks and appetizers and eat meals…."
Let me show you around the helm up here on the fly bridge, which is only steps from the cockpit, unlike other yachts….  "In this version of the Lagoon 450," he says, "we have the fly bridge situated right here in the cockpit.  So we have a very nice protected helm.  It's in the middle of the boat, so I can actually be here and talk to guests in the cockpit.  I can also speak to the guests while they sit on the roof top.  I can also talk with Fabio when she's cooking in the kitchen.
Waving to the mattress pad fitted on the coach roof beside him, he says, "This is the roof top.  The roof top is one of the favorite spots for the guests.  They like to sit here, while we are sailing.  They like to be here, when we are on anchor at night, watching the stars.  A rail around the mattress keeps guests safe; nobody will roll off.
Moving forward, I can show you some of the toys that we have onboard.  All the toys on LUNA are brand new.  We invested in snorkeling sets; we have new paddleboards, and basically all the toys we have onboard are all new.
This is the bow cockpit.  In the bow cockpit, guests usually like to sit here if the sea conditions are right, or at night, we serve sundowners here, and appetizers.  They can use the bean bags on the trampolines.  Everyone can find his nice cozy spot here, and everyone likes to sit here.  You can see from here also the roof top; it looks so nice.
"I mentioned before the solar panels.  We have a lot of solar panels." Completely self-sufficient, the yacht operates on solar panels that run the ice maker and water maker 24/7.  "All the mechanical systems onboard the yacht are run on solar panels. We are very happy that we can do that," he says.
Let's go inside; Fabby will show you inside.
Hi, I'm Fabby, chef and first mate aboard LUNA.  Come inside; let me show you around.  Welcome aboard.  This is our salon; as you can see, it has large windows that bring in lots of natural light.  It's beautifully decorated and full of amenities, providing the comforts of home."  Rustic lanterns create a warm glow at night, while music plays inside and out.  "We have beautiful pillows, fresh flowers; we have this amazing coffee machine that makes great brewed coffee, as well as very, very good Cappuccino and Expressos.
This is the galley, where all the magic happens.  It's tiny in space, but it's perfectly balanced, and you will be amazed by the great meals that come from this area.  One upgrade we did for this season is our new stove and oven.  So you can expect even more wonderful things to come from here, she said, and smiles.  Last year, Fabiola won first prize for her appetizer and best cocktail during the culinary competition.  "We have taken the time to buy what is good," she says.  Her specialties include plantain, conch salad from Anegada and lobster salad….  "Another  thing that we added this year is our very own herb garden.  Now we are growing our own herbs.  So they're as fresh as we can get.  It's a new addition for our dishes as well as our cocktails.
Our yacht accommodates up to six guests in three cabins.  We have two on the starboard side and one on the port side forward.  Come with me to the starboard side.  I will show you around.
This is our starboard aft cabin.  As you can see it's a full size Queen bed.  It has large drawers under the bed, lots of storage space; cabinets on both sides for our guests to store all of their things.  It has reading lights on both sides of the bed.  Each cabin has its own separate AC unit.  So our guests and each cabin has their own private climate control unit, so you get to decide if you want to have the AC on or not and how cold you want it.  We also have USB ports to plug in your devices.  All of our cabins also have an ensuite bathroom or head, as we call it on a boat.  They are all exactly the same size.  You have a separate full size shower and electric flushing toilets which are very quiet.  All of our toiletries are hand made; they are made locally, and they are eco-friendly and reef-safe.
Now let me show you the forward starboard cabin.  As you can see it has a very long hallway.  It's also a queen size bed.  All our mattresses are very comfortable.  They have slats on the bottom, so it's guaranteed our guests comfort.  They have a great night's sleep.  You also have drawers under the bed and storage area on the side.  There is plenty of room for our guests belongings.  This is the head.  They're all exactly the same, separate shower with electric quiet flushing toilets.
Now I will take you to the port pontoon, where we have our third cabin forward.  It's a mirror image of the starboard pontoon.  It has drawers under the bed and storage on the side.  Another thing I want to point out is that all of our hatches in all the rooms have a black out curtain and also a mosquito net, in case the guests want to leave their hatches open to avoid any insects to come into their room.  Here we have the third head.  They're all air conditioned as well.
Let's go upstairs again.  I hope you enjoyed the tour of LUNA.  We hope to see you soon."
Based in St. Thomas, the yacht charters for $16,000 to $18,000 weekly all inclusive for two to six guests (rates slide according to number in party), except $24,000 a week for Christmas and $25,000 a week for New Year.  They will spend hurricane season in the Grenadine Islands and are open for charters there in July and/or October.
Christmas week: Flat rate of $23,990 for 2-6 guests. Charter must end on or before 12/26/2021
New Year's week: Flat rate of $24,990 for 2-6 guests. Charter must start not earlier than 12/28/2021
Water Toys & Amenities – 12' tender with 25 hp outboard seats 8, snorkel gear, tube, 2-pax kayak, swim ladder, beach games, Stand up paddle board, underwater still and video cameras, AC, saloon TV & stereo, iPod hook ups, hammock, deck shower, shade at sea, special diets, BBQ, generator, watermaker, ice maker, onboard Wifi, solar panels