High Rate: € 17,150 weekly Plus Expenses
Low Rate: € 12,600 weekly Plus Expenses
Cabin Configuration:
Master Queen + VIP Queen + 2 Guest Queens + 1 Bunk Bed Cabin, all with private bathroom with shower; Crew sleep in the small double amidships to starboard and in one of the foc'sles in the bow. The crew will swap their small double for the bunk bed cabins on request.
Specifications:
Length:
Builder:
Built/Refit:
Regions Available:
Locations It Travels:





Special Features:
51
Lagoon
2015
Ionian Sea (Corfu, etc)




Themed Cabins
Ionian Based
Bow Cockpit
VIP Cabin
Master Cabin
Amenities
3 Experienced Crew
Have a Question About This Yacht?
Fill out the form below and we will get back to you quickly!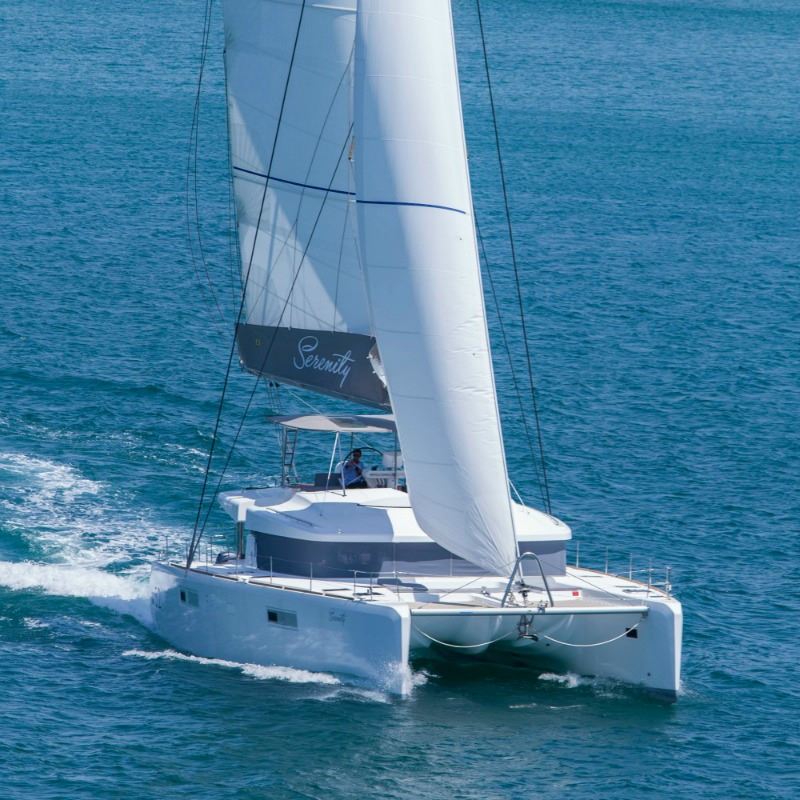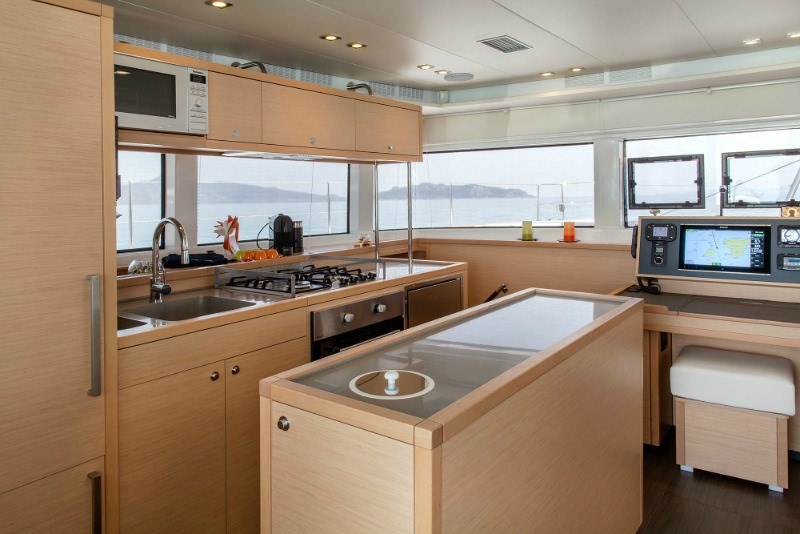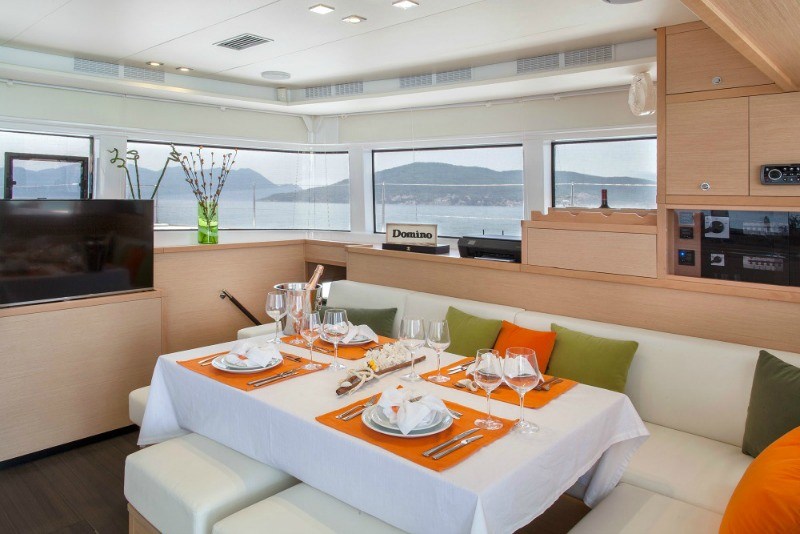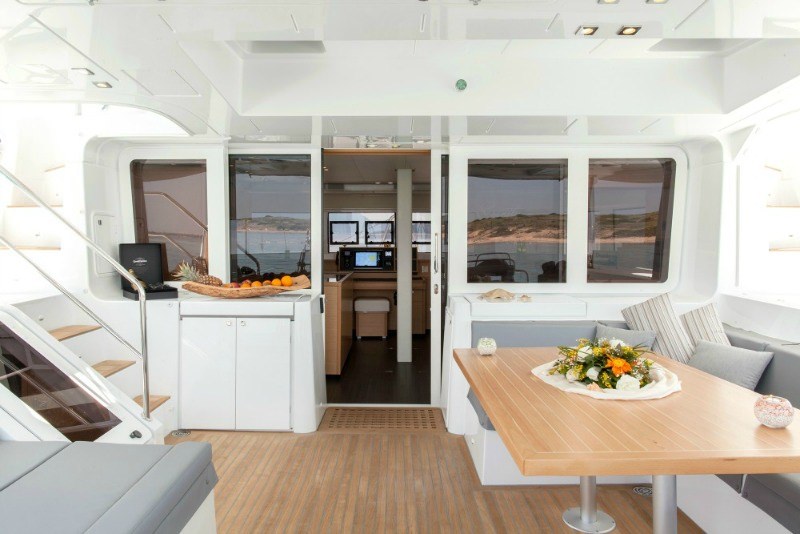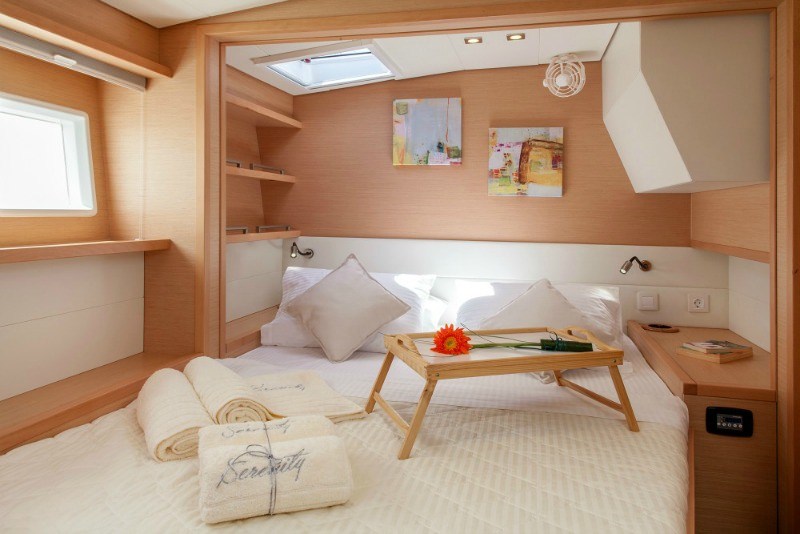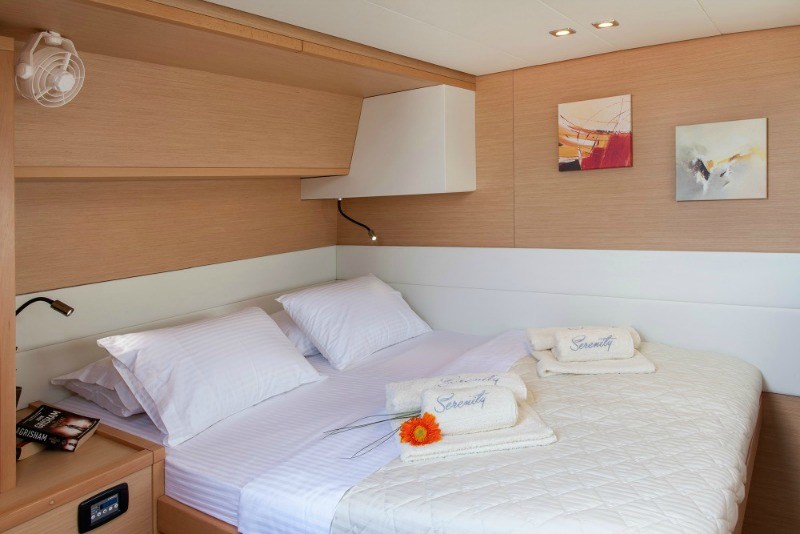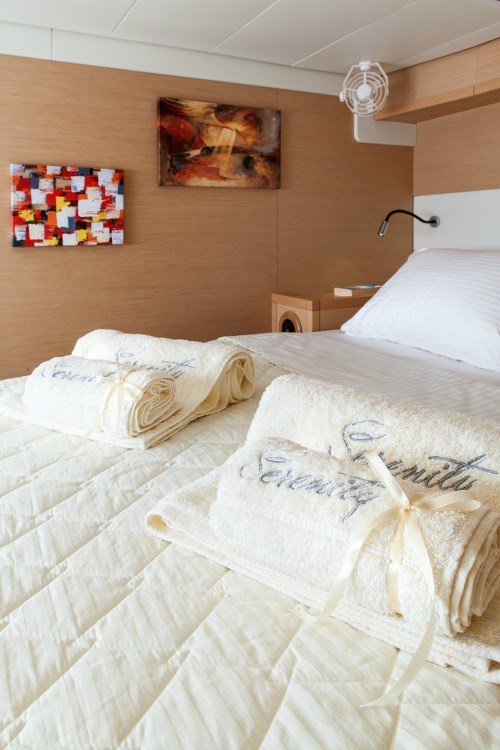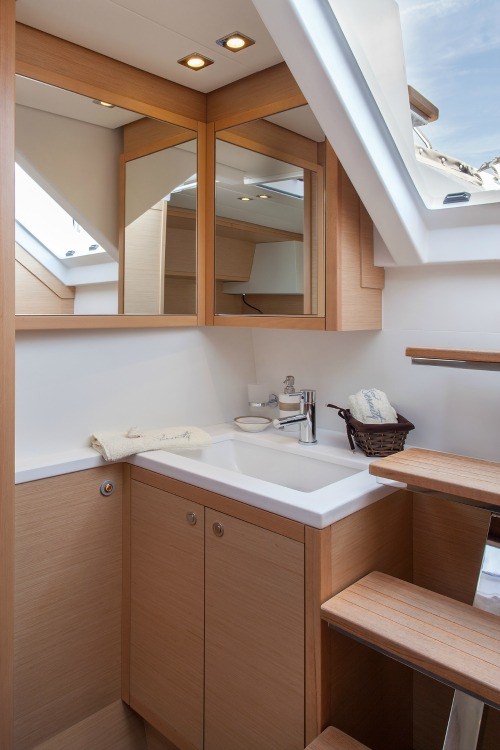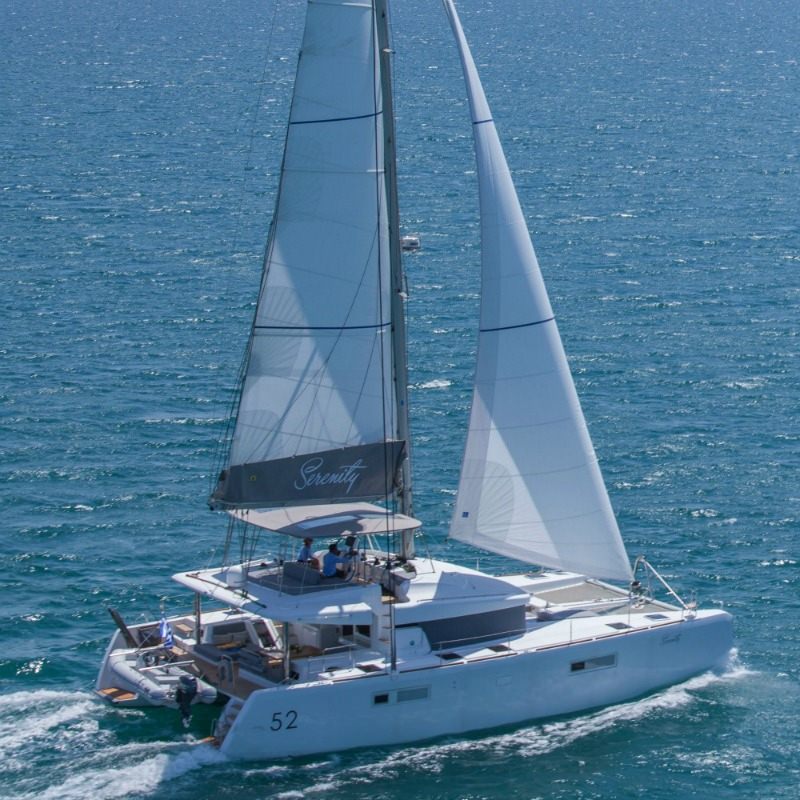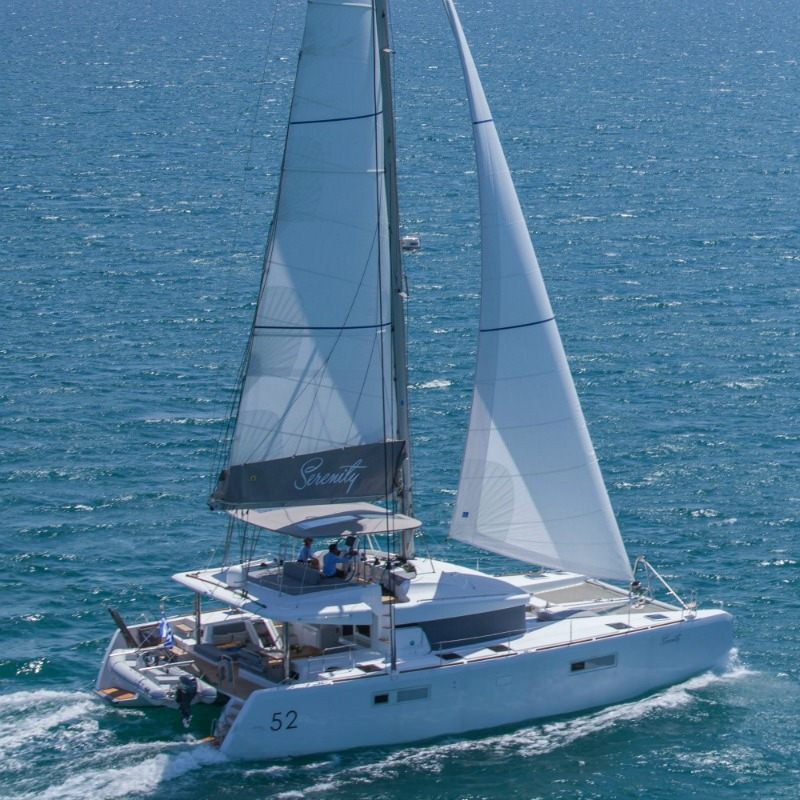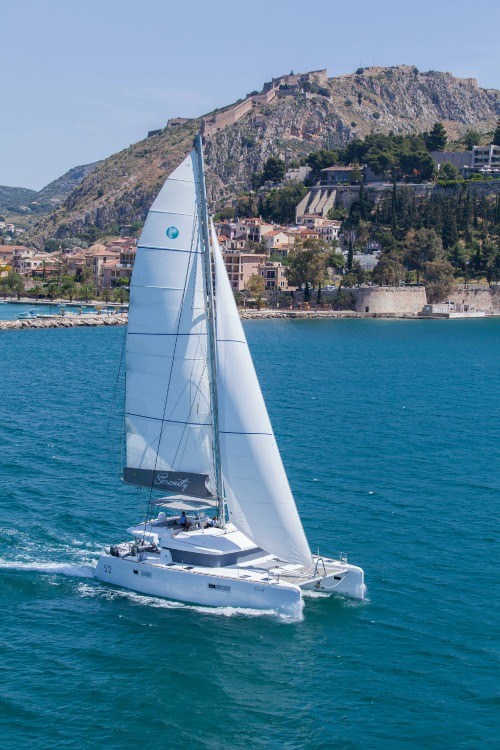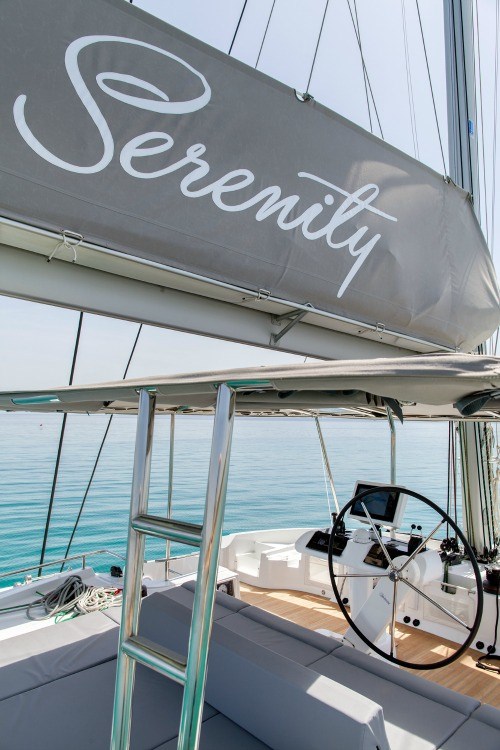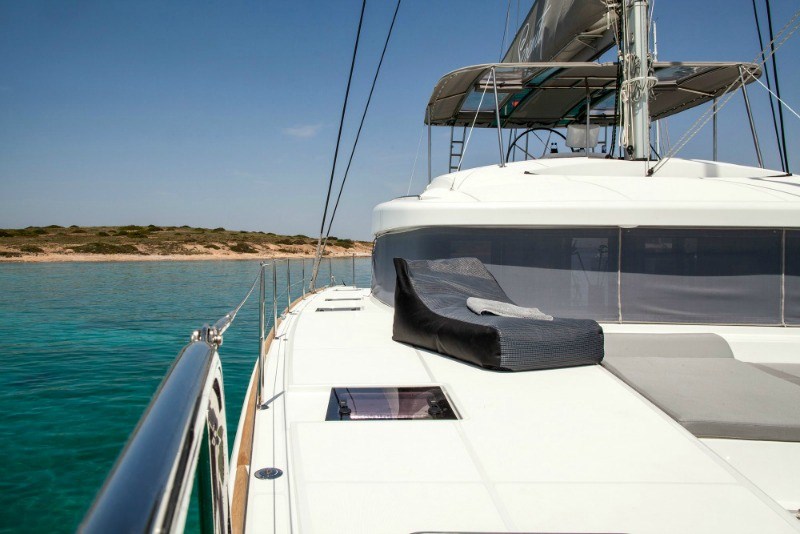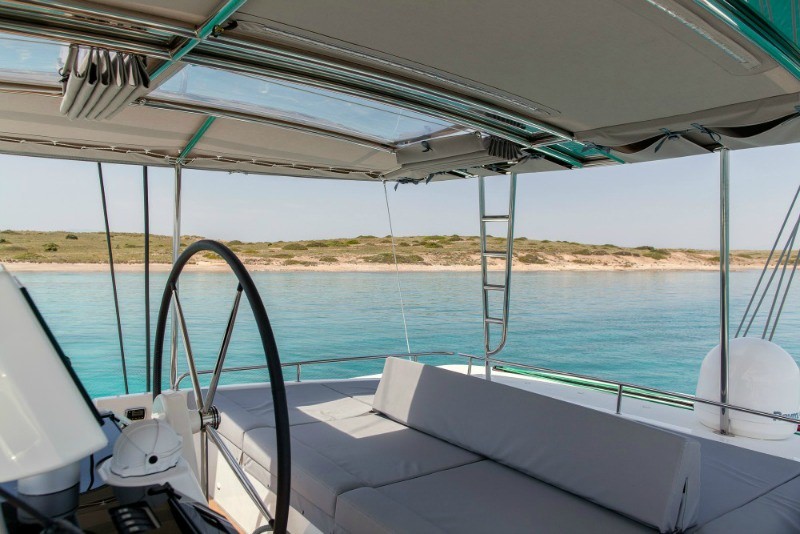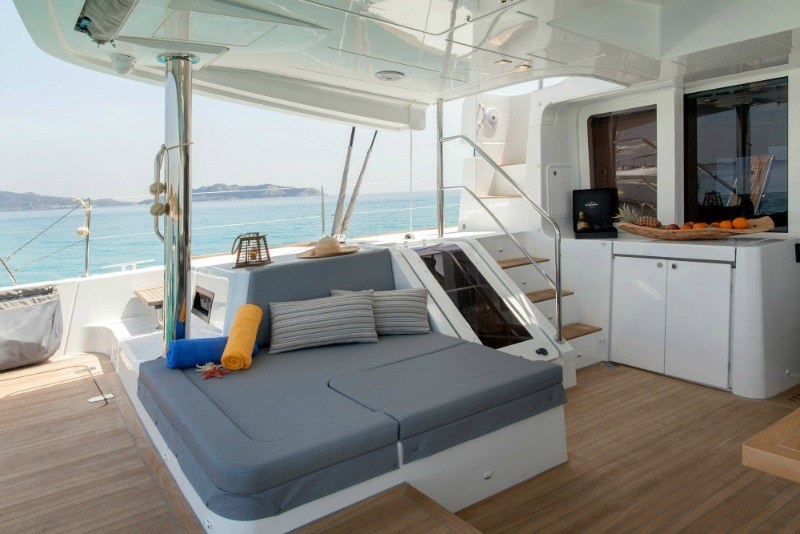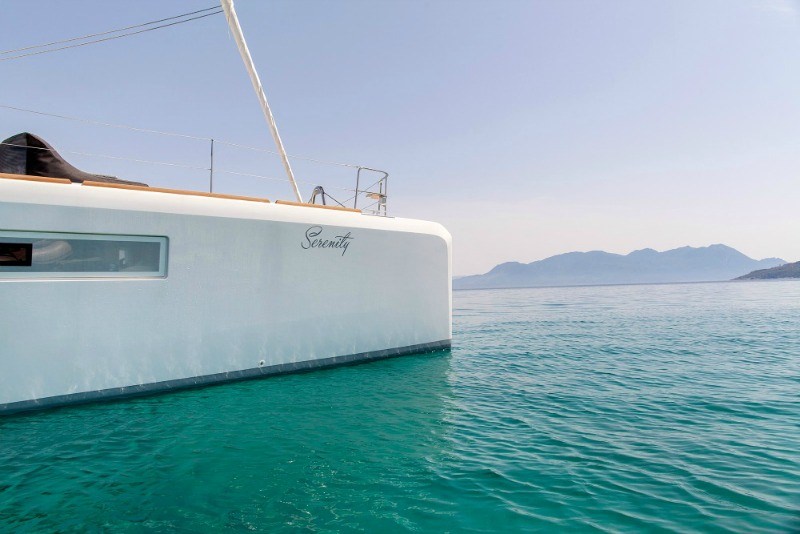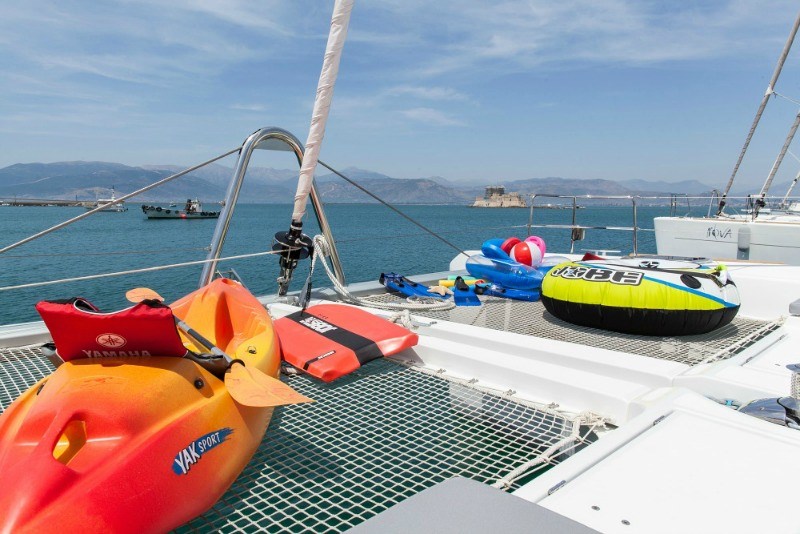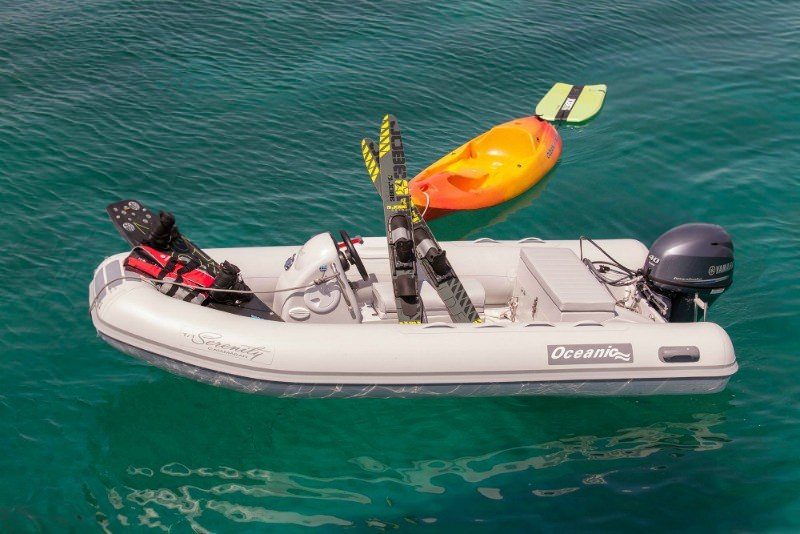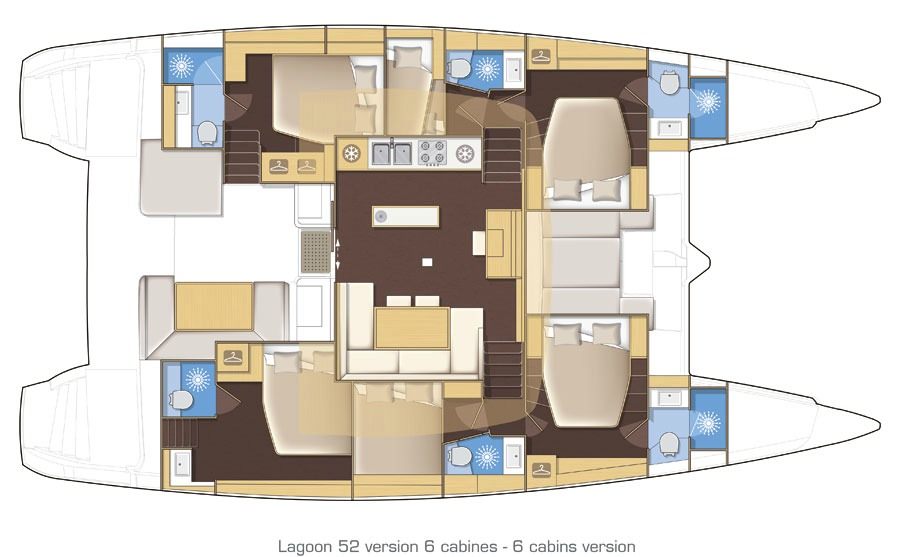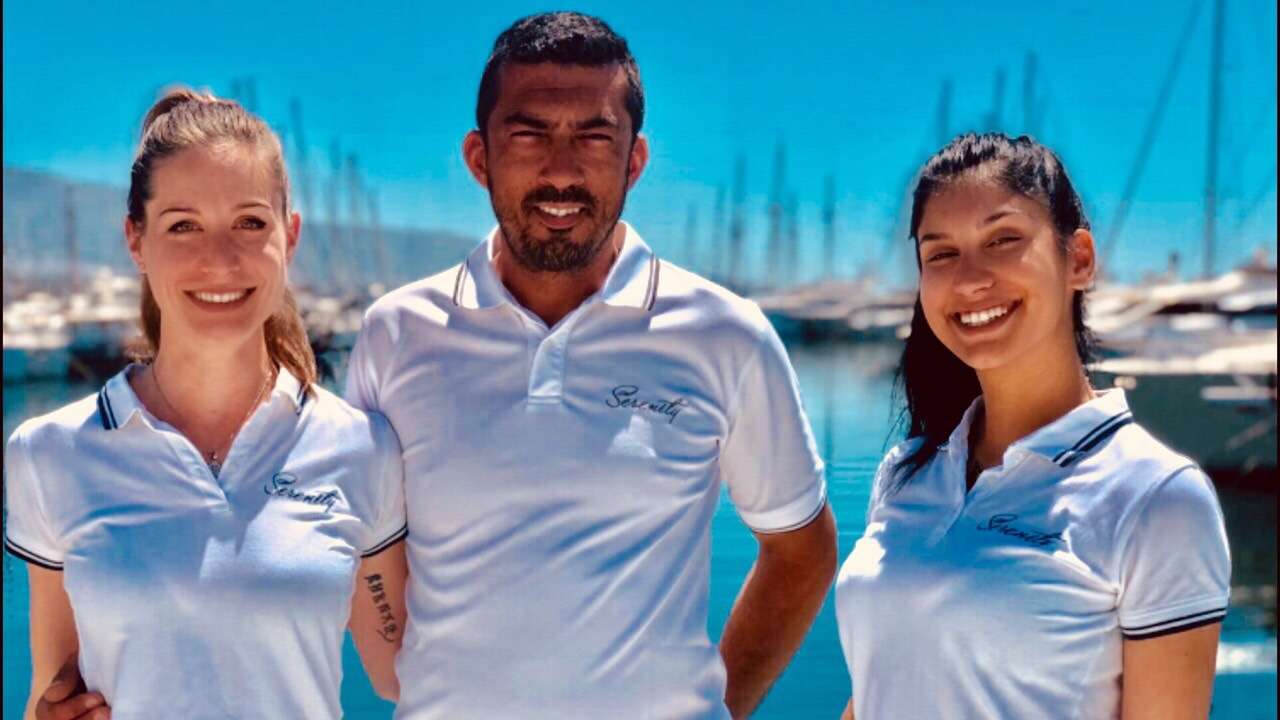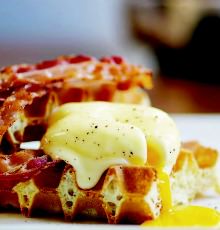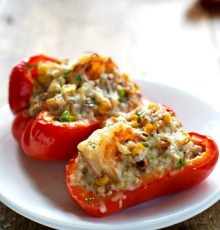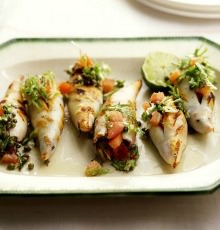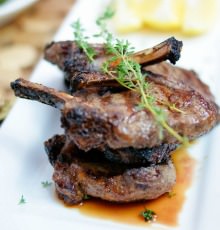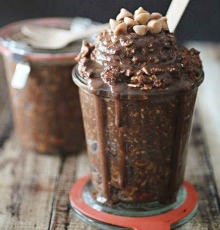 Description:
SERENITY 52 – Excellent 52' Lagoon sailing catamaran, based in the Ionian Sea for cruises from Corfu…  Zakynthos, Ithaca, Corfu, Kefalonia, Lefkada, Paxi (or Paxos) and Kythira are the seven largest and most popular islands of the group, while Antikythira, Antipaxi, Ereikousa, Mathraki, Othonoi, Meganisi and Strofades are lesser-known smaller islands, which have a lot going for themselves.  These islands offer shorter distances between islands and are more protected from the Meltemi winds than the Cyclades are during July and August.  There are many bays on each island.
Summer 2020 Rates & Plans – Available mostly in the Ionian, some charters will be in the Cyclades, and the yacht charters for EUR 12,600 weekly + 12% VAT + 20% APA + Gratuity during May and October, EUR 15,750 weekly during June and September, and EUR 17,150 weekly during July and August.
Six Cabin Version – An excellent choice for families with six staterooms; however the crew take one of them, leaving five; so the yacht accommodates ten guests in five staterooms: Four double Queen staterooms, plus one Bunk Bed cabin, all with private bathroom, and the crew sleep amidships to starboard in the smallest double and in the foc'sle cabin over the bow.  The two aft cabins are considered the master cabin and VIP.
Crew of 3 – Spiros, Xenia, and Aspasia are the experienced three crew aboard.  This their fifth season aboard, Aspasia is the new stewardess aboard.
Amenities – Generators, watersmaker, dishwasher, air conditioning with individual controls in each cabin.  Monogrammed towels…  TV/DVD, indoor/outdoor audio system,audio system on each cabin, Inverter, 220V power sockets, Water maker 240ltr/hr, Onboard Wi-Fi internet access, Full A/C,dishwasher,microwave oven,electric oven,playstation 3,usb chargers on each cabin.
Themed Cabins – Guest Cabin #1 was set up with a children's theme with rolled towels in the shape of Mickey Mouse wrapped in ribbon.  Flower bouquets, towels rolled in shapes of a boat in the second cabin; the soap looks like candy.  Bunk bed cabin with teddy bear and turtle; each stateroom has a private bathroom with stall shower except the bunk bed cabin which has a private bathroom with wet shower only (no stall shower, which keeps things dry).
Master Stateroom – located off the cockpit with Swan towel art, silver decanter with champagne and glasses.  Beautiful staterooms!
VIP Cabin – is aft of the cockpit on the other side, and it was set up with a book and computer theme with desk for laptop.
Bow Cockpit with bean bags, cushions, and towables.
A++++
Online brochure and Rates http://www.cyabrochure.com/eb/544/accX/4131/1