High Rate: $ 19500 weekly All Inclusive
Low Rate: $ 18500 weekly All Inclusive
Cabin Configuration:
Three equal Queen cabins, each with private bathroom. Crew sleep forward to starboard; the yacht has two foc'sle twin cabins with passthroughs to the forward guest cabins that can be used for families or single people. Parties of eight are for families only.
Specifications:
Length:
Builder:
Built/Refit:
Beam:
Draft:
Regions Available:
Locations It Travels:





Special Features:
48'
Leopard
2017
25'
4.3'
St. Thomas, USVI - year round




Memory Foam Mattresses
Austen teaches sailing
Forward Cockpit
Water Toys
x Floating dock 8'x10' w/ waterslide (it's a 3' tall slide)
1x Floating dock: round doughnut shape- 10' diameter
designed for lounging with mesh trampoline spanning the center
w/ 4 cupholders
3x Inflatable paddle boards
1x Towable flamingo
2 person
1x Surf foil board (for intermediate to advanced riders
prior wakeboarding or surfing experience recommended)
1x Wing foil sail for use with paddle board or surf foil (5m Duotone)
1x 2 person ocean kayak (please advise prior to charter if this is desired
it is bulky and reduced deck storage area)
10x sets of snorkel
mask
fins: various sizes
2 x Small child life jackets
2 x Medium child life jackets
4 x Adult sport life jackets
3 zone speaker system with bluetooth connection
32" TV in salon with various TV shows and Movies stored on hard drive
-Underwater lights
Have a Question About This Yacht?
Fill out the form below and we will get back to you quickly!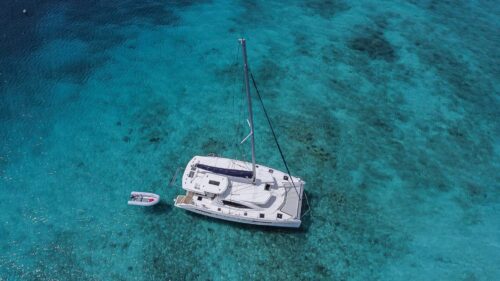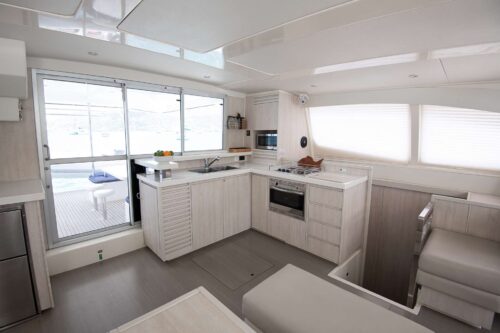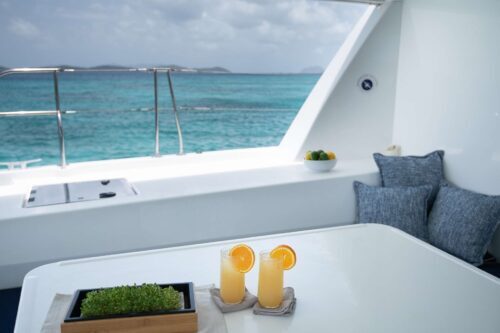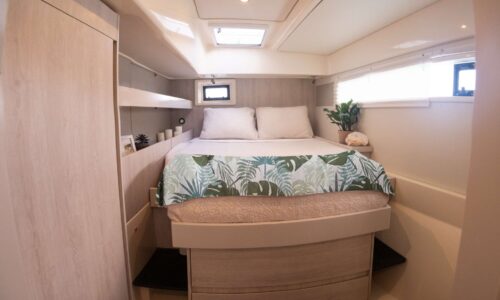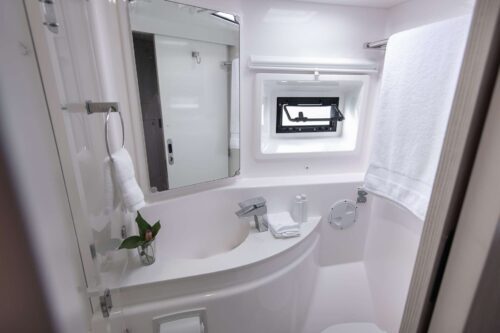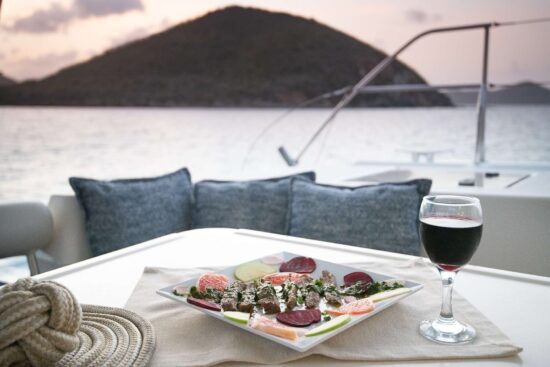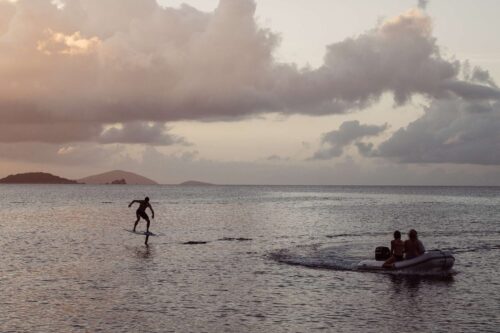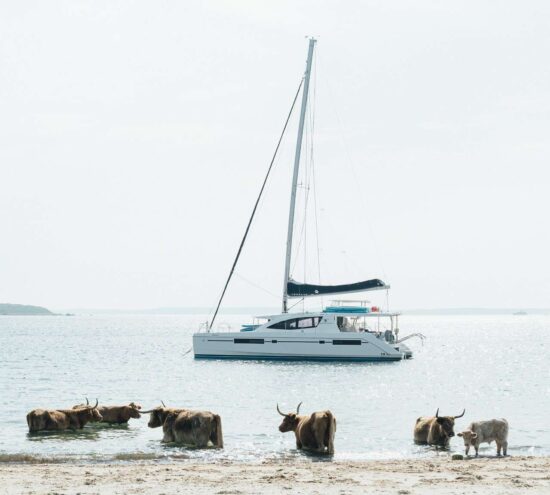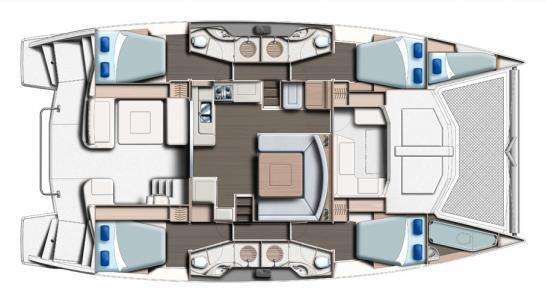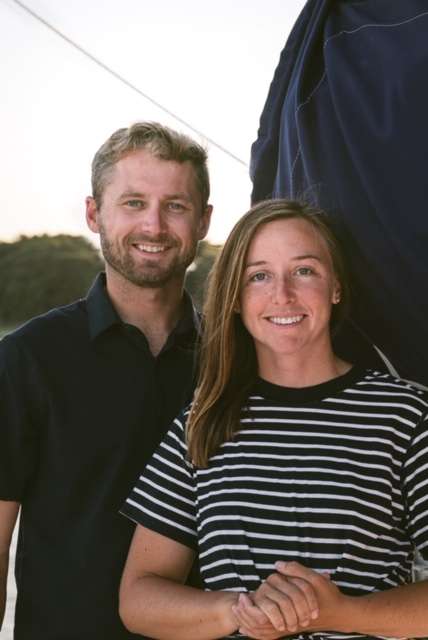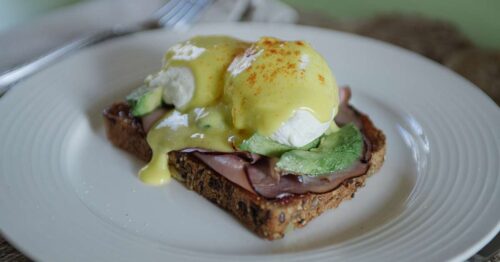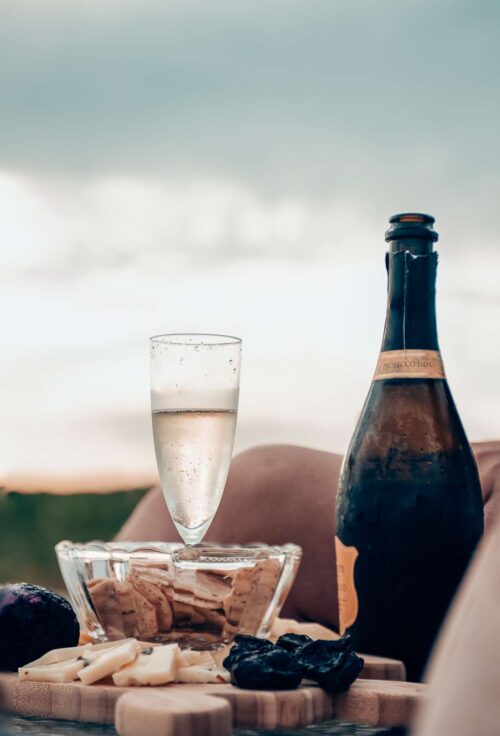 Description:
This excellent, Leopard 48′ sailing catamaran, VICARIOUS, is one of the few owner-operated charter yachts left in the whole of the Caribbean.  Guests like owner-operated yachts, because they are reliable.  Austin and Philomena Anderson are the young, fun, bright, American owners, in their early thirties, who operate the yacht and say, "We are an active crew.  We carry all manner of sports equipment aboard the yacht – efoils, windsurfers, subwings, and so forth for guests, so we prefer to go to bed early, so we can do more on charter, but some guests like to party until 3 am, and that's okay too."  They have owned VICARIOUS for four years, operated her for two and base in St. Thomas but can sail out of Tortola on request.
Austin and Philomena have given the yacht many new upgrades this year.  They replaced all the air conditioning units and now run the units on 12 volt lithium batteries.  They can run the air conditioning all night, and there is no noise.
They have all new kitchen equipment too, and they now offer Starlink, all the rage this year:  continuous internet from a moving target.  VICARIOUS offers internet at sea!  Between islands….no matter where you might be.
The yacht has beautiful cabins.  Pale, pale, pale orange, yellow and blue spreads cover each of the three Queen beds in three guest staterooms.  They are doing a solid color theme this year.  Each cabin has a window, so you can see out, and there are shampoo dispensers in each adjoining bathroom and stall shower.  The bathrooms are squeaky clean, white bathrooms.
The bow cockpit has a hard top for shade at sea or at anchor.  Bench seating around a table is offered under the shade, and trampolines are just forward, offering sunbathing.  VICARIOUS has no flybridge; it is large enough for sailing purposes only – and what performance sailing! –  but there is an enormous cockpit table aft for out of door dining.
For photos and further details, please
click here
.
Weekly, all inclusive rates 2023
$19,500 weekly for six guests
$18,900 weekly for five guests
$18,500 weekly for four guests
Gratuity is not included
GENERAL NOTES:
MINIMUM NIGHTS: 5 for USVI, 7 for BVI
For 6 nights divide by 7N X 6N. For less than 6 nights, divide by 6N X number of nights.
BVI – VICARIOUS is limited to 7 BVI charters per season. Please inquire prior to offering VICARIOUS for a BVI charter. If cruising area includes BVI, add $1,250 to the charter fee to cover BVI taxes & fees.
7 night minimum for BVI charters.
*Vicarious will not be available in the BVI prior to January 21, 2023.

COVID travel insurance is strongly recommended! Should client decline to purchase COVID trip insurance, no reschedule or refund will be offered if charter is cancelled by client.
SLEEP ABOARD: $300 per cabin. 2 cabin minimum. Sleep aboard the night before charter dates.
Boarding after 4PM, welcome cocktails, then dinner to be taken ashore at client expense. Includes breakfast the next morning. Sleep aboard may be on a mooring.
EXCLUDES: Christmas and New Year's weeks.
HALF-BOARD: Includes 7 breakfasts, 4 lunches & 3 dinners, happy hour canapes, standard ships bar and snacks. Other meals ashore at client expense.
THROUGH SUMMER 2023: 2@$17,400 3@$17,650 4@$17,900 5@$18,150 6@$18,600
WINTER 2023/2024: 2@$17,900 3@$18,150 4@$18,400 5@$18,650 6@$19,100
LOCAL FARE: Includes 7 breakfasts, 5 lunches & 6 dinners, happy hour canapes, standard ships bar and snacks. Other meals ashore at client expense.
THROUGH SUMMER 2023: 2@$17,550 3@$17,875 4@$18,200 5@$18,525 6@$19,050
WINTER 2023/2024: 2@$18,050 3@$18,375 4@$18,700 5@$19,025 6@$19,550
CHRISTMAS/NEW YEARS 2023/2024:
7 night minimum. Rates are plus $1,250 for BVI charter.
CHRISTMAS: $23,600 1-6 pax, must end by 12/26
NEW YEARS: $25,700 1-6 pax, may not start prior to 12/28
Information is believed to be correct, but Nicholsons cannot be responsible for its content.  Please consult the yacht's online information and rates.