High Rate: $ 27,000 weekly All Inclusive
Low Rate: $ 20,000 weekly All Inclusive
Cabin Configuration:
Sleeps 10 guests in 5 Staterooms, 3 Kings, 1 Queen, 1 Full Cabin for guests, each with private bathroom.
Specifications:
Length:
Builder:
Built/Refit:
Regions Available:
Locations It Travels:





Special Features:
58'
Voyage
2007
St. Thomas




Scuba Instruction for beginner divers
Active crew who love water sports
Great Cocktails
Foil Board Instruction

Water Toys
16' Rib inflatable tender with 70 hp outboard
water skis for adults and children
knee board
snorkel gear
tube
wake board
two two-person kayaks
floating mats
beach games
two stand up paddle boards
two fishing rods for trolling and spinning
underwater still camera
fishing permit in USVI only at this time
scuba gear onboard - $35/dive - Nicola is a dive instructor - diving is available for up to six guests at a time - four dives max per week - crew handle rental gear
noodles
giant 48" pink flamingo
Bose surround sound
Wi-Fi available - no streaming
please
Have a Question About This Yacht?
Fill out the form below and we will get back to you quickly!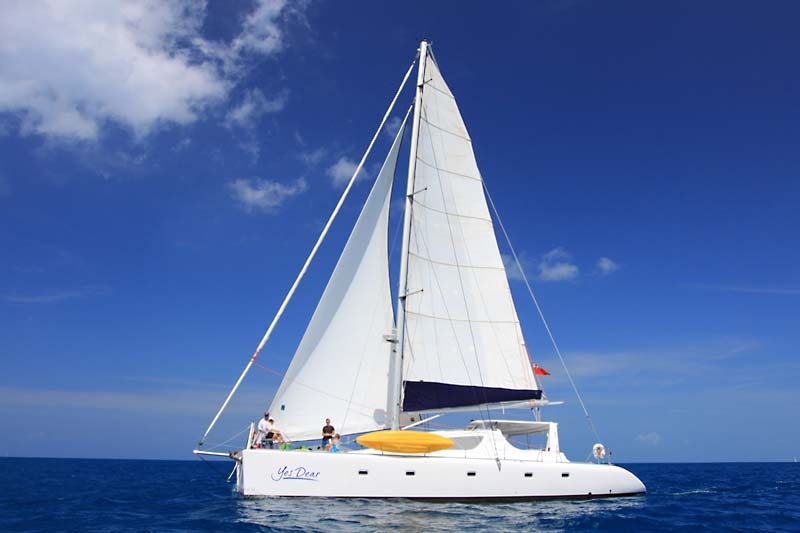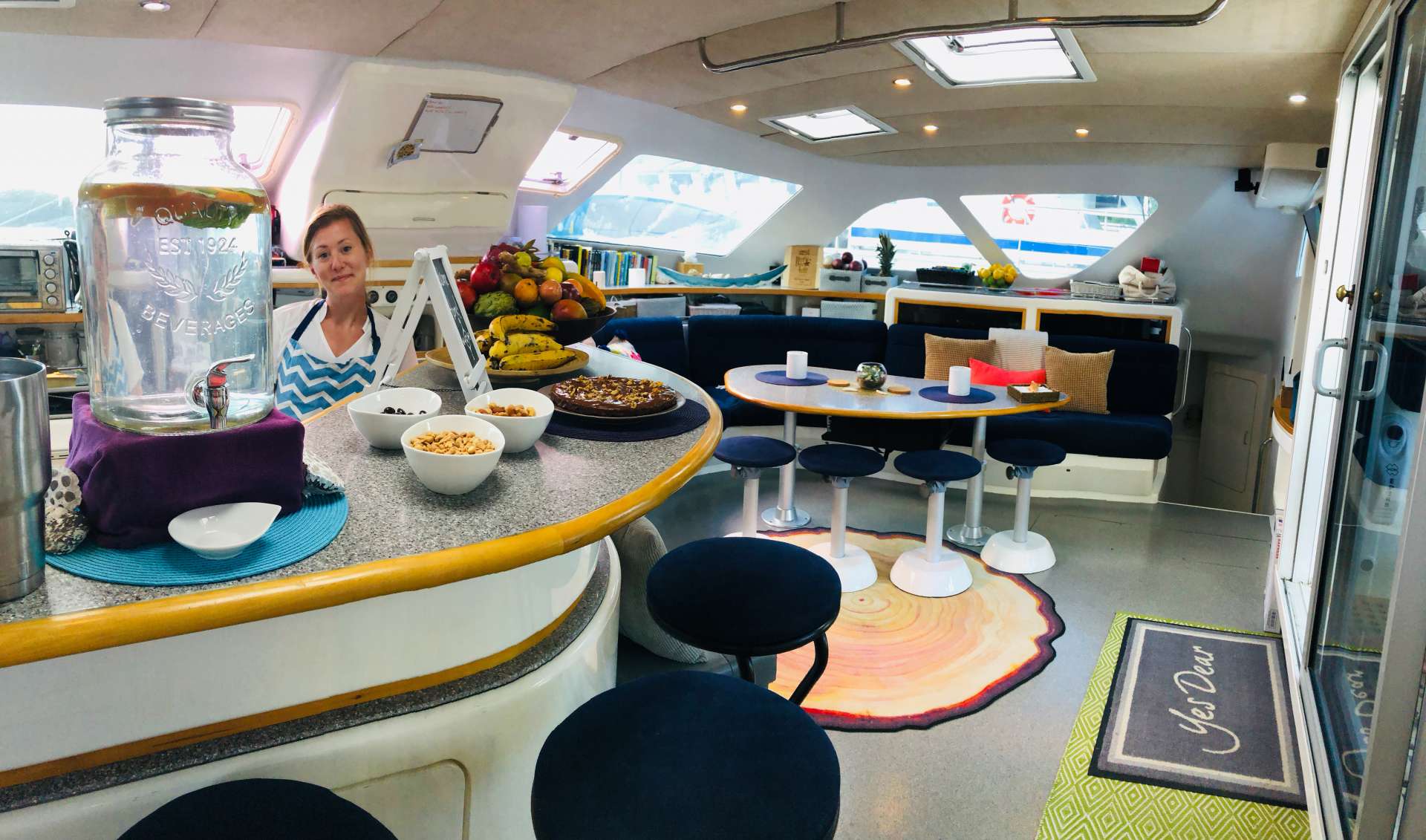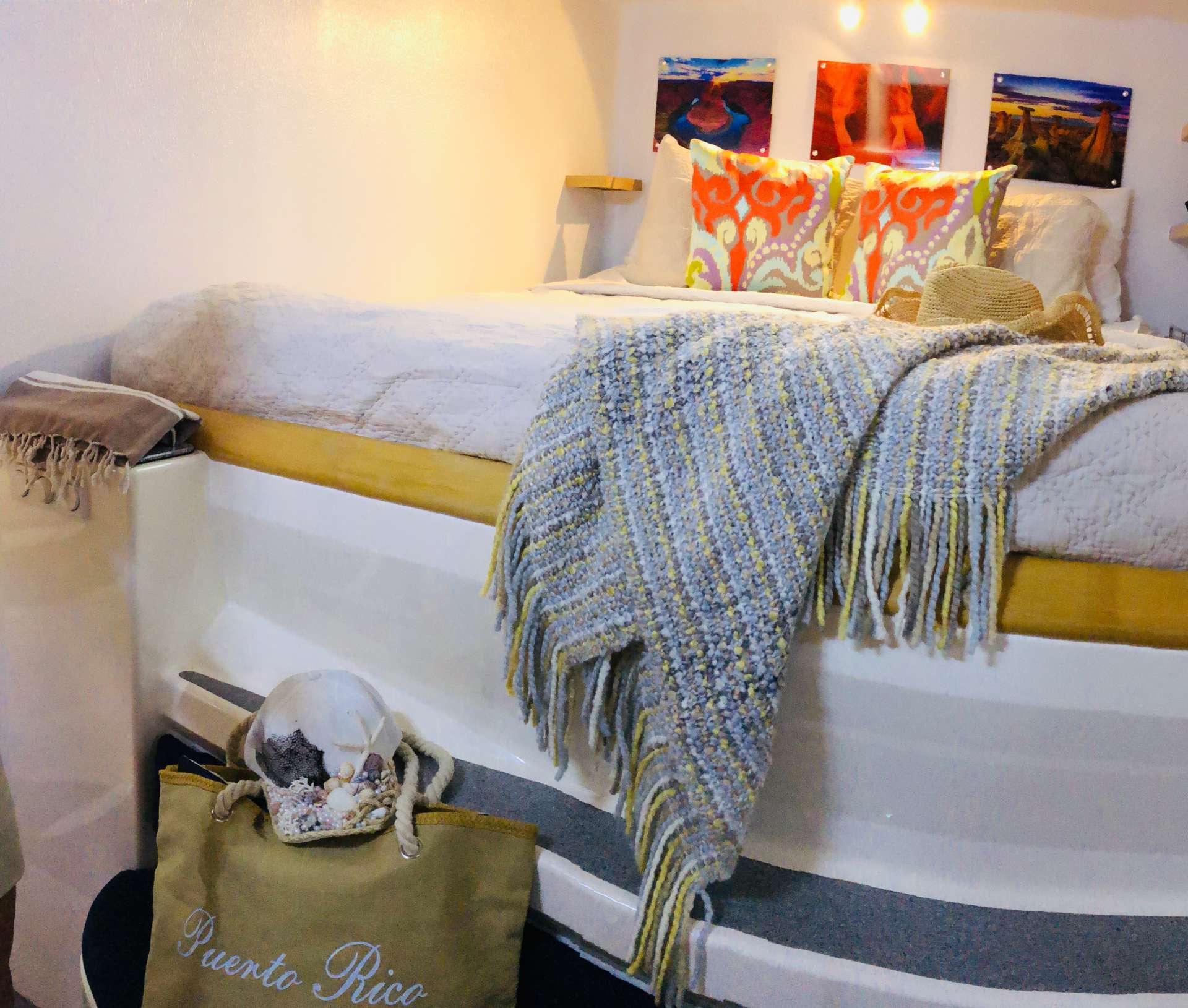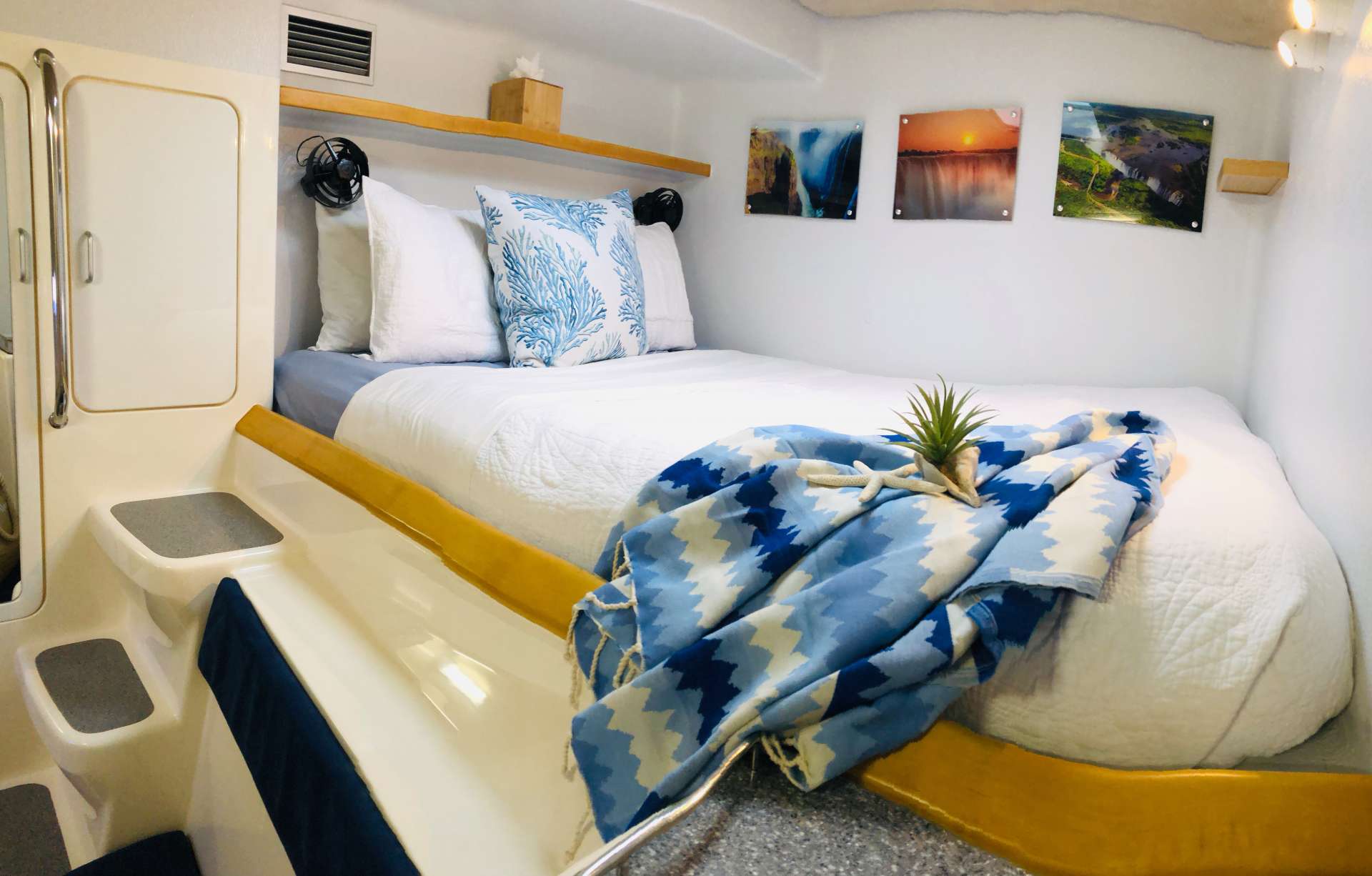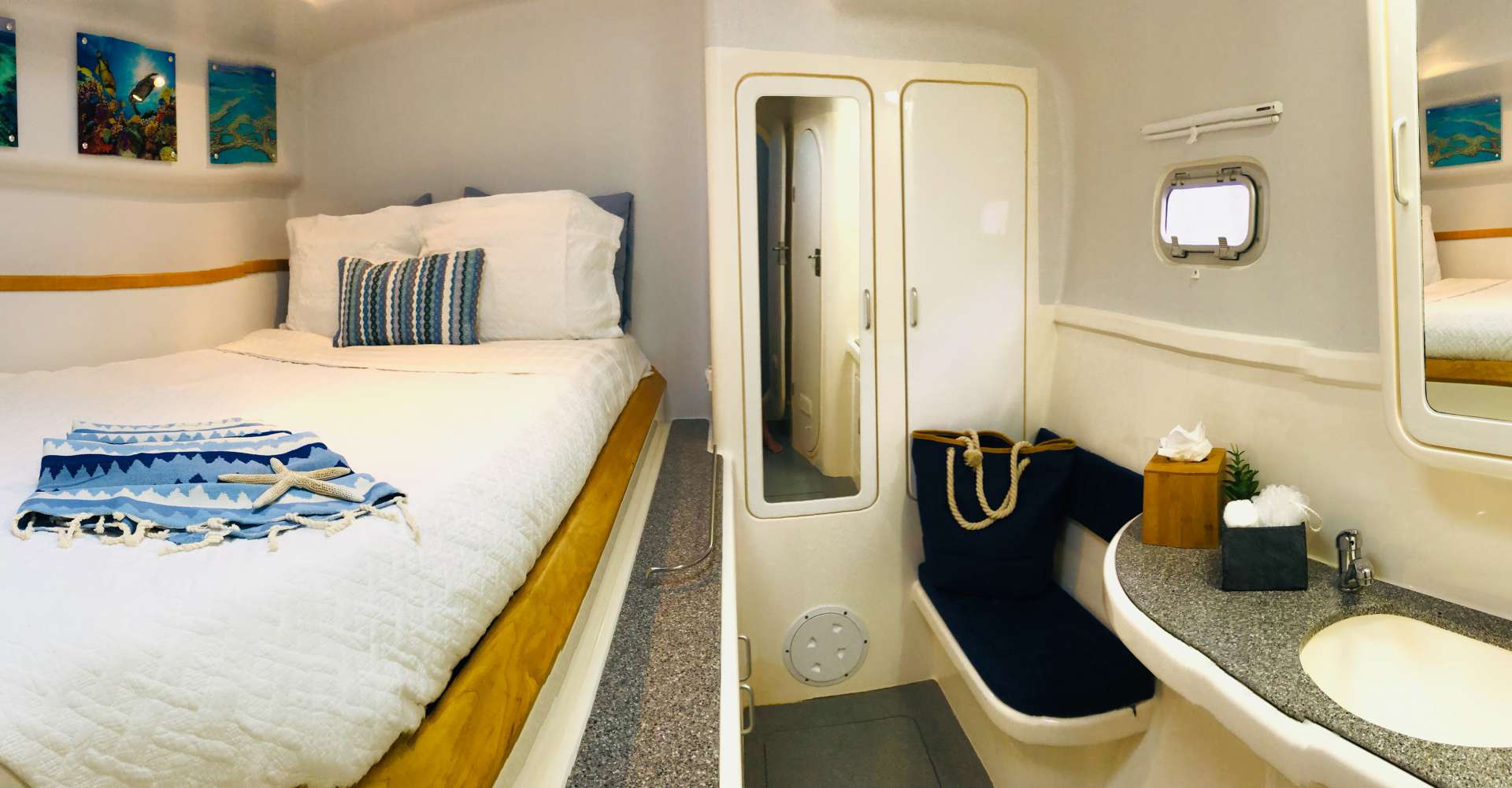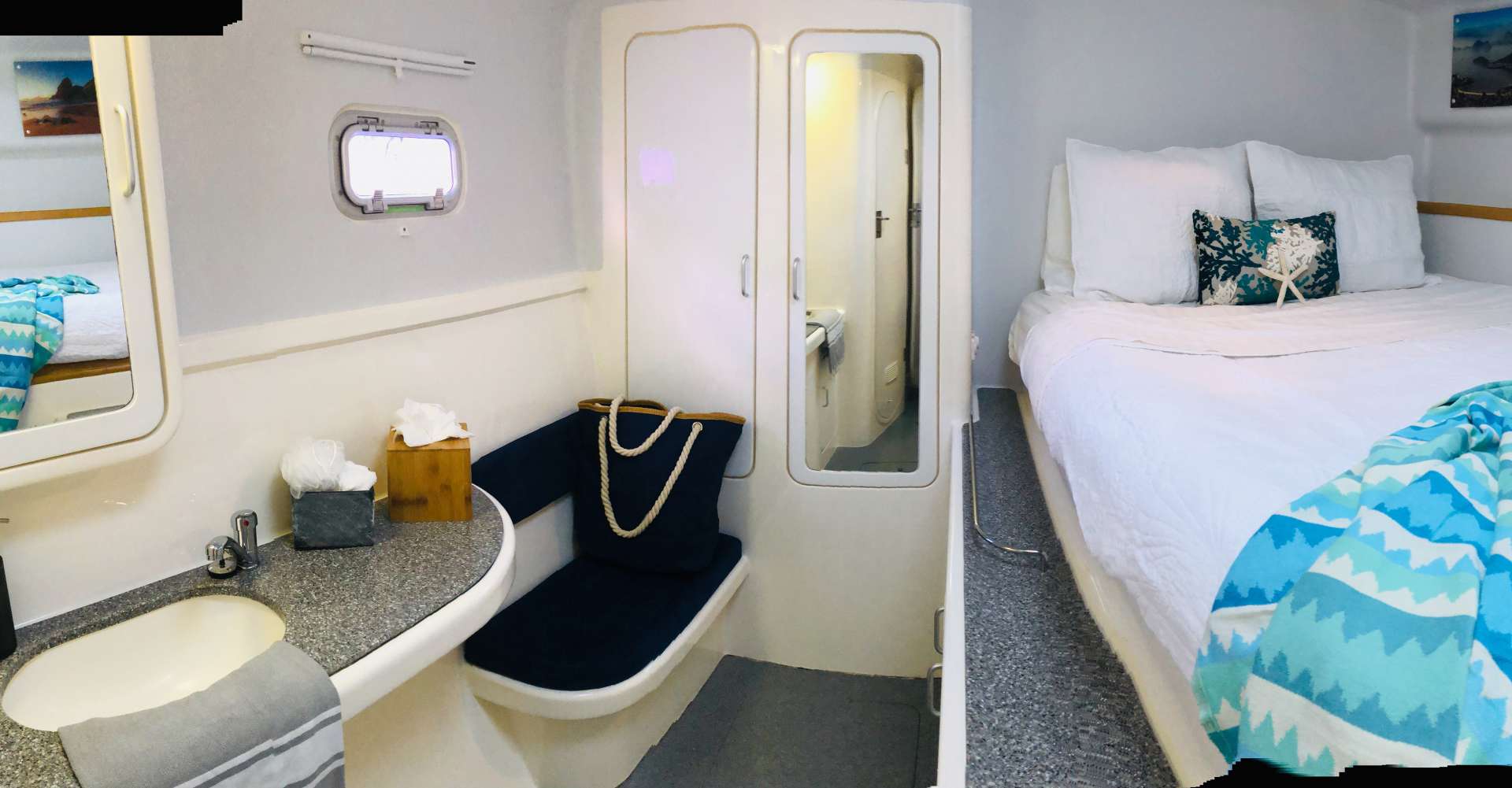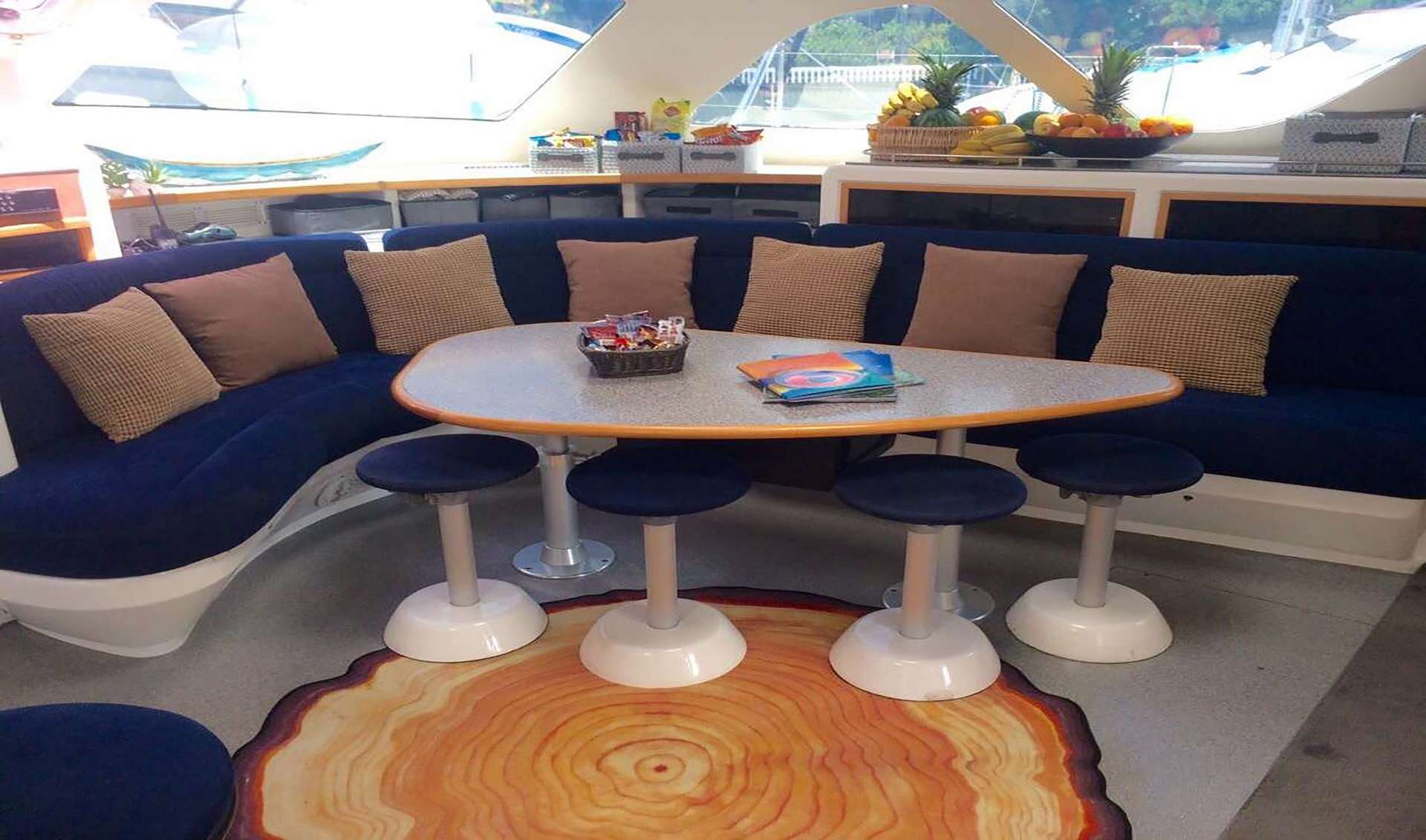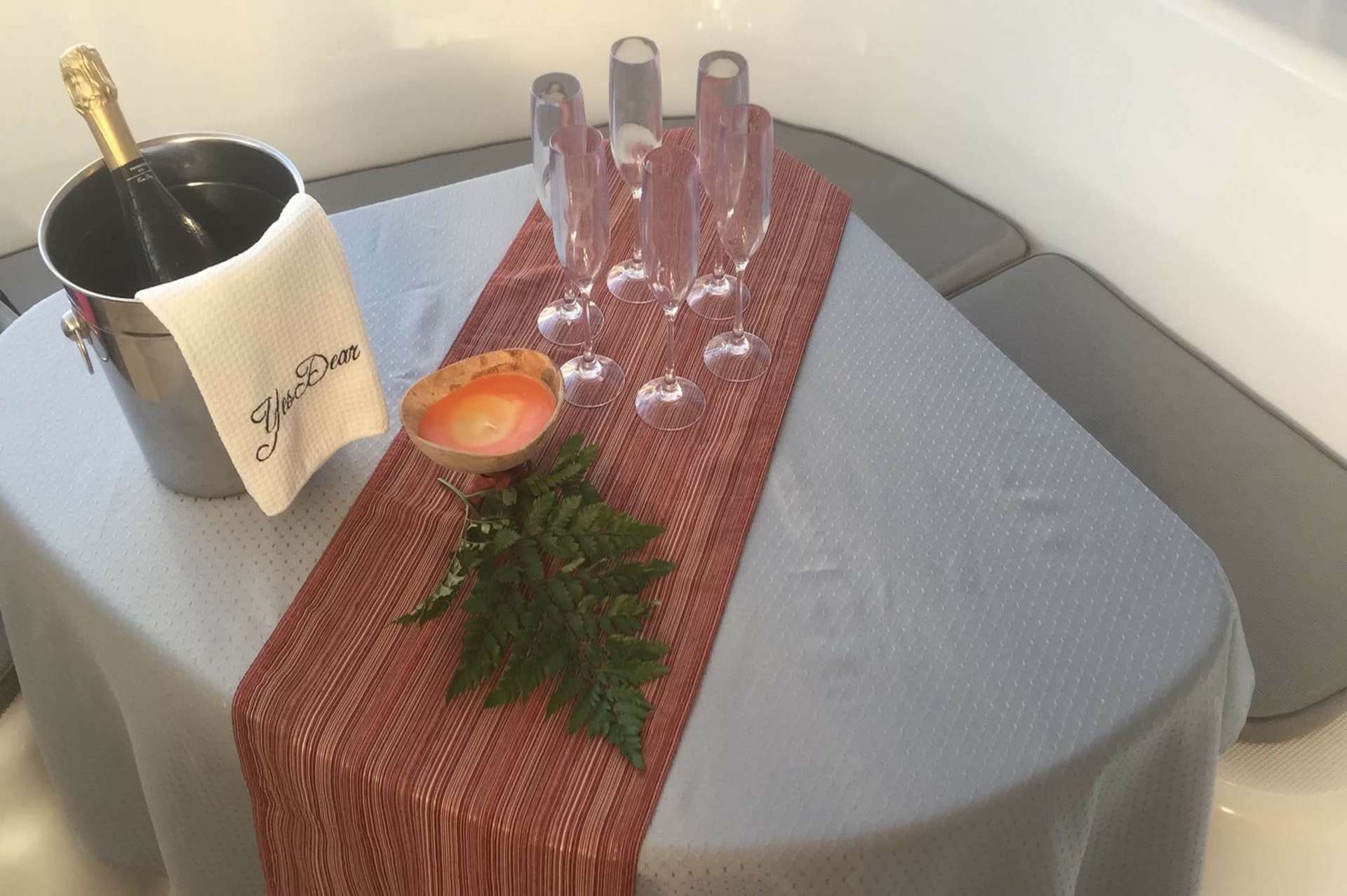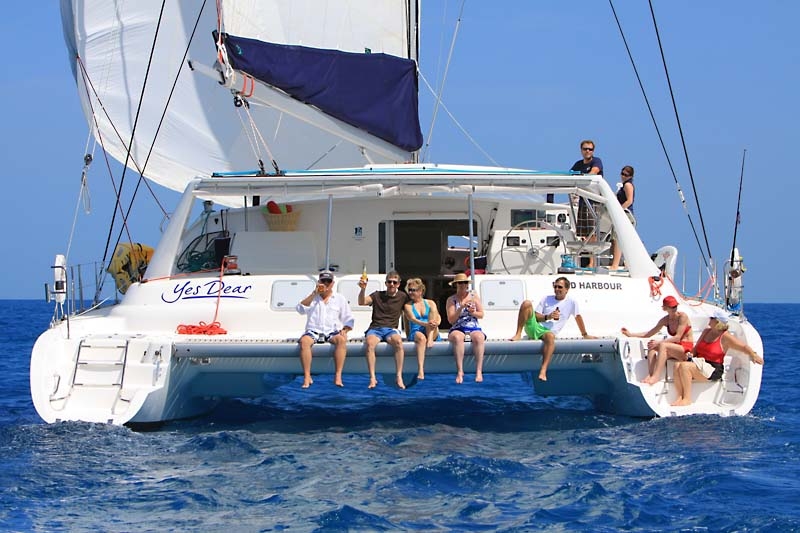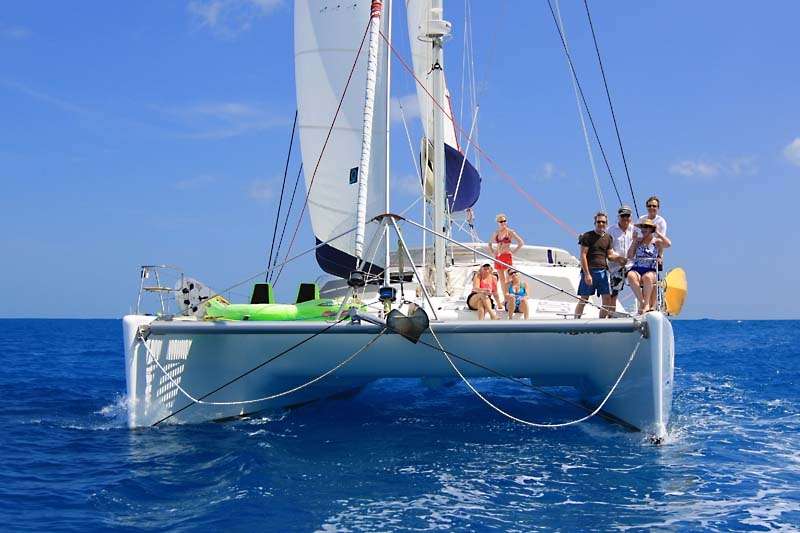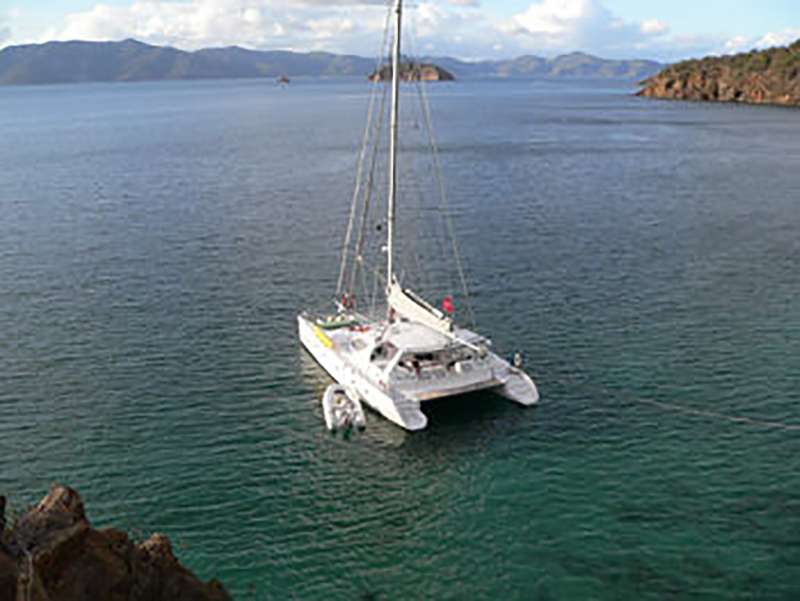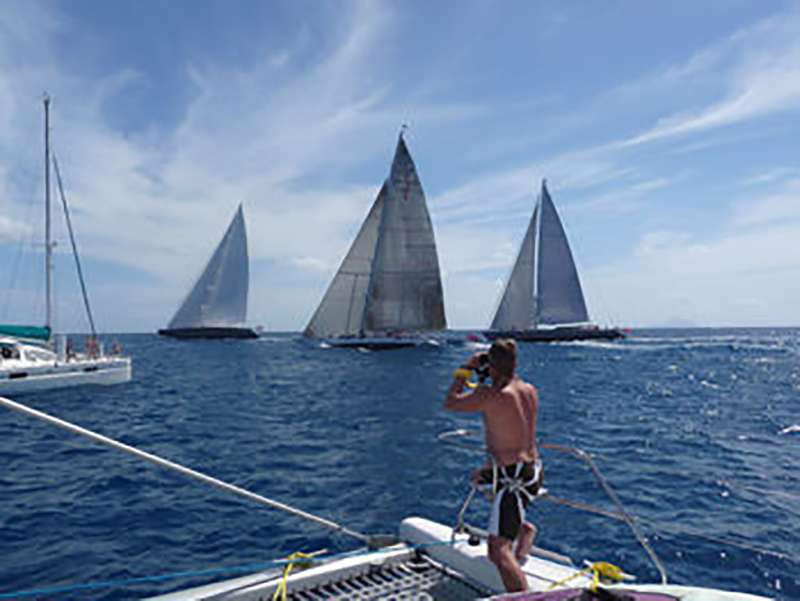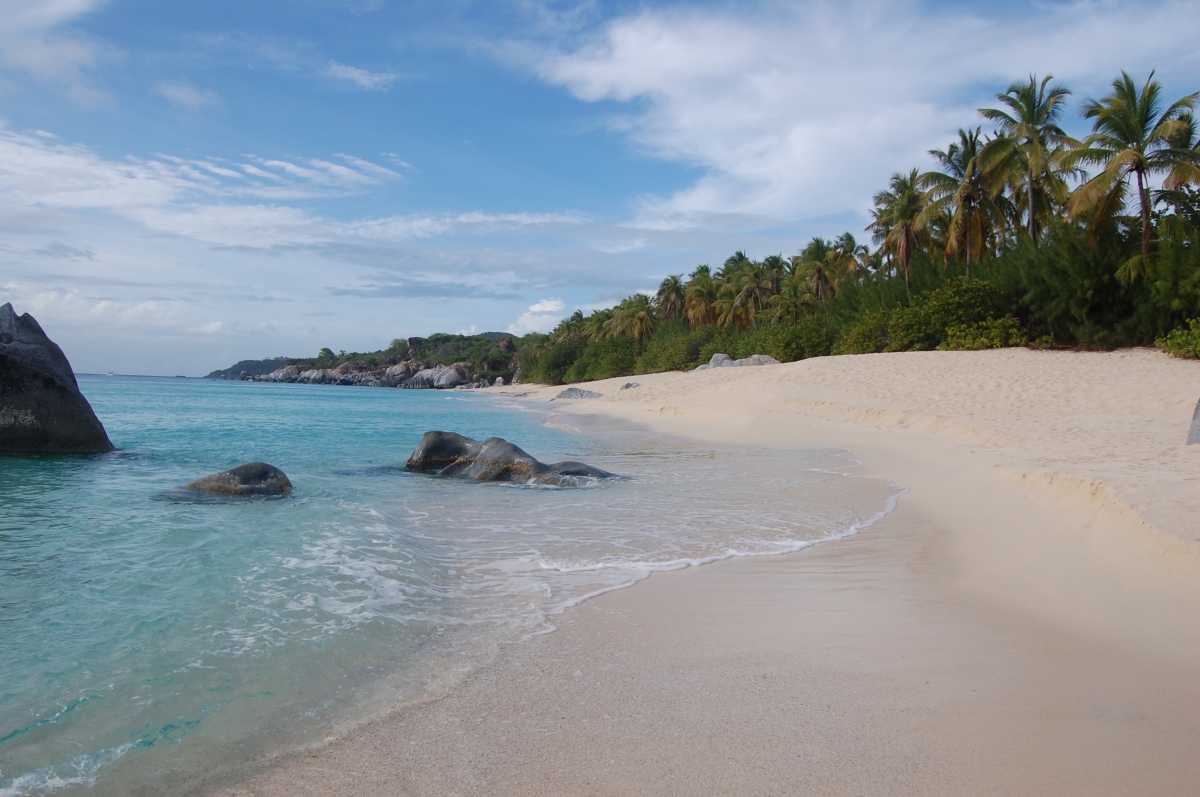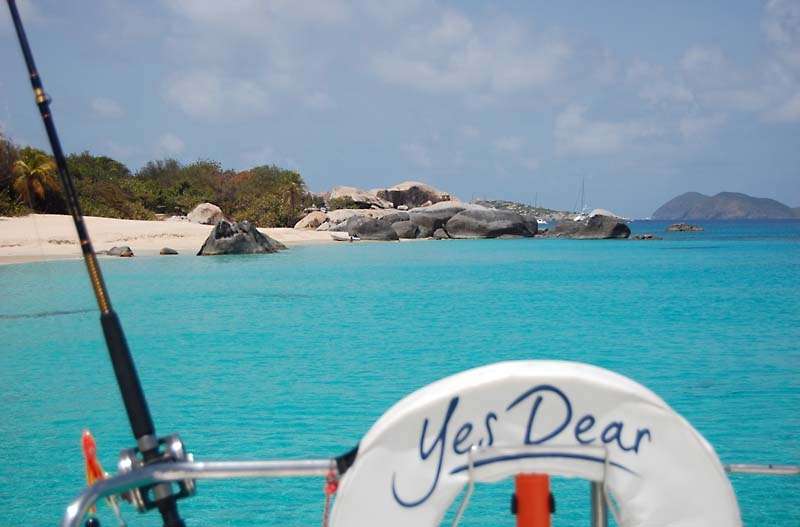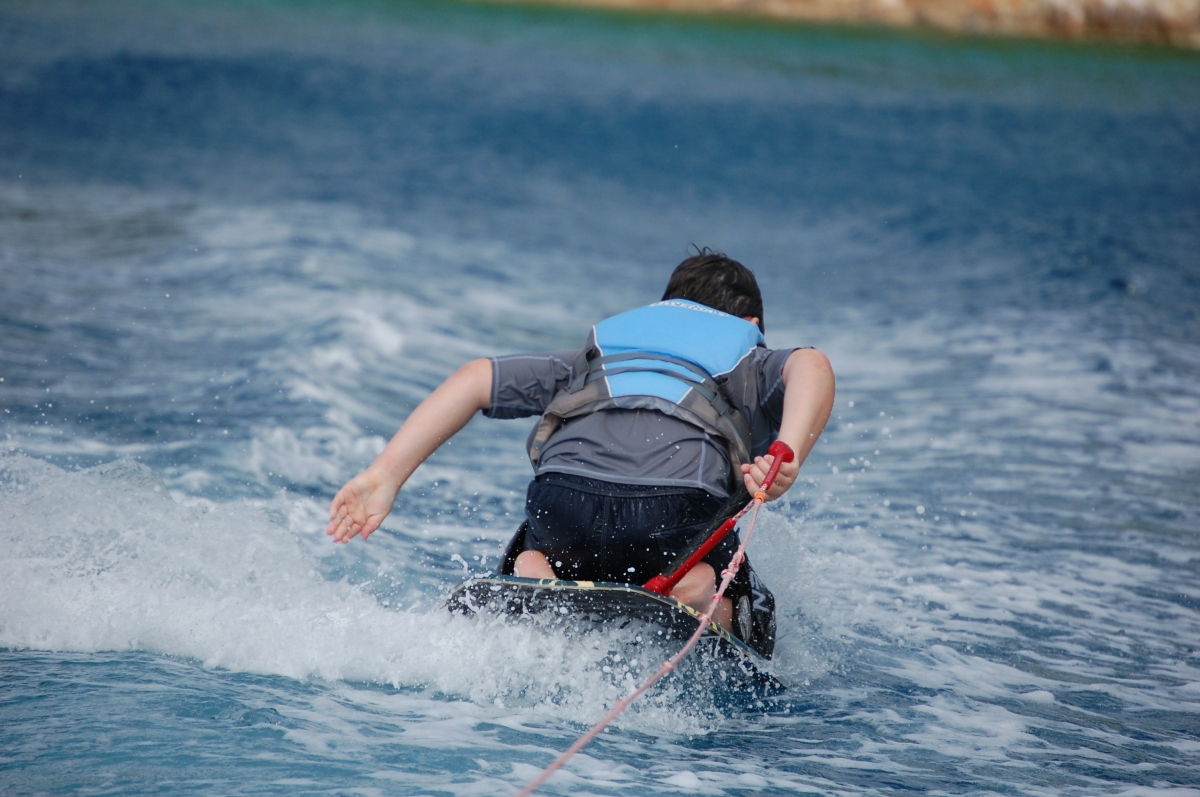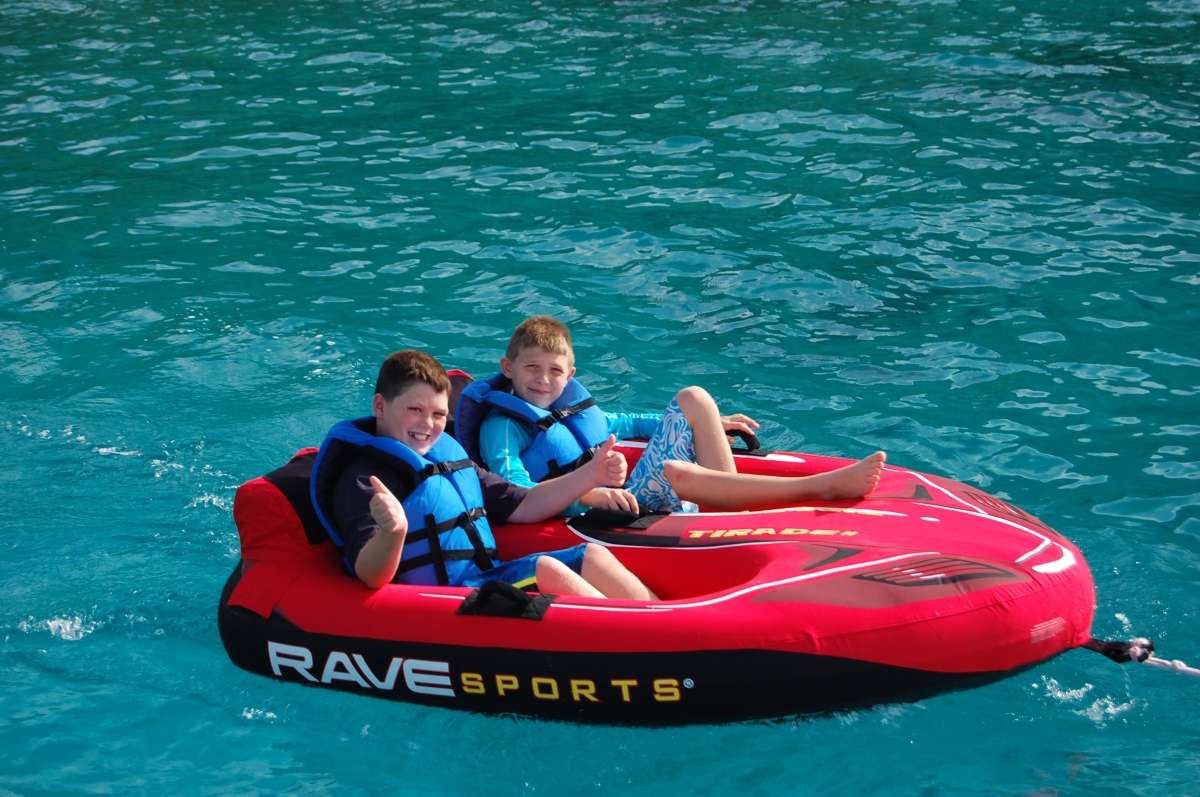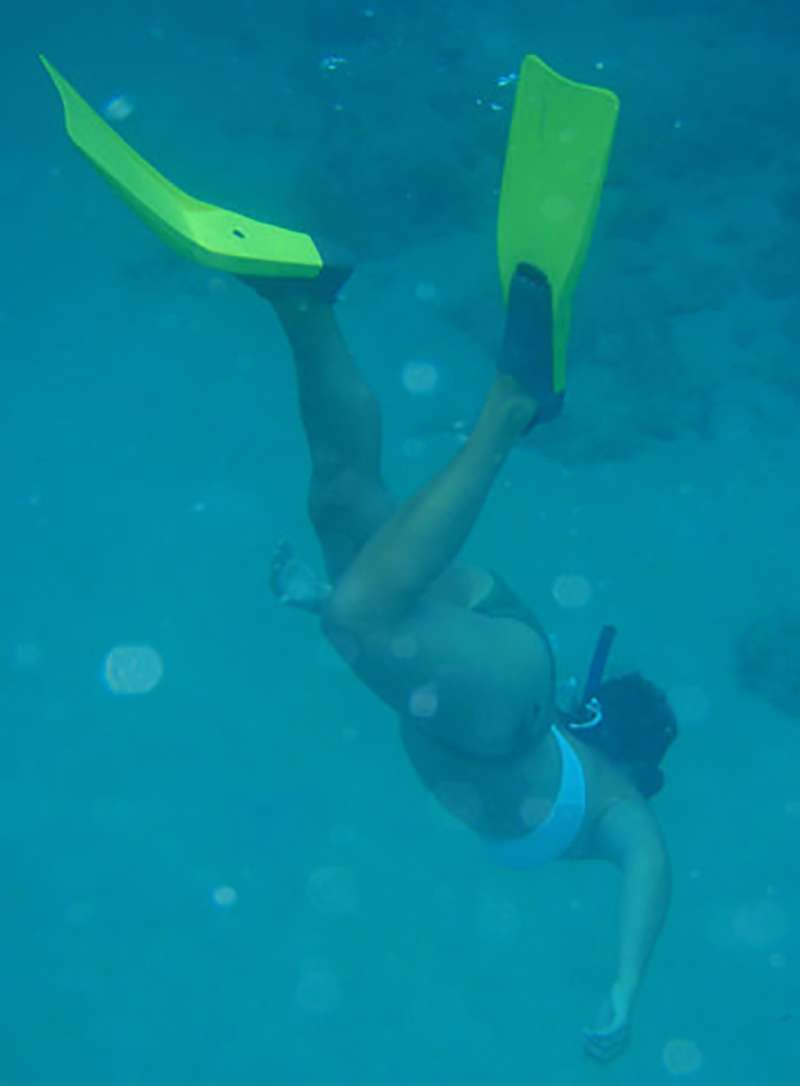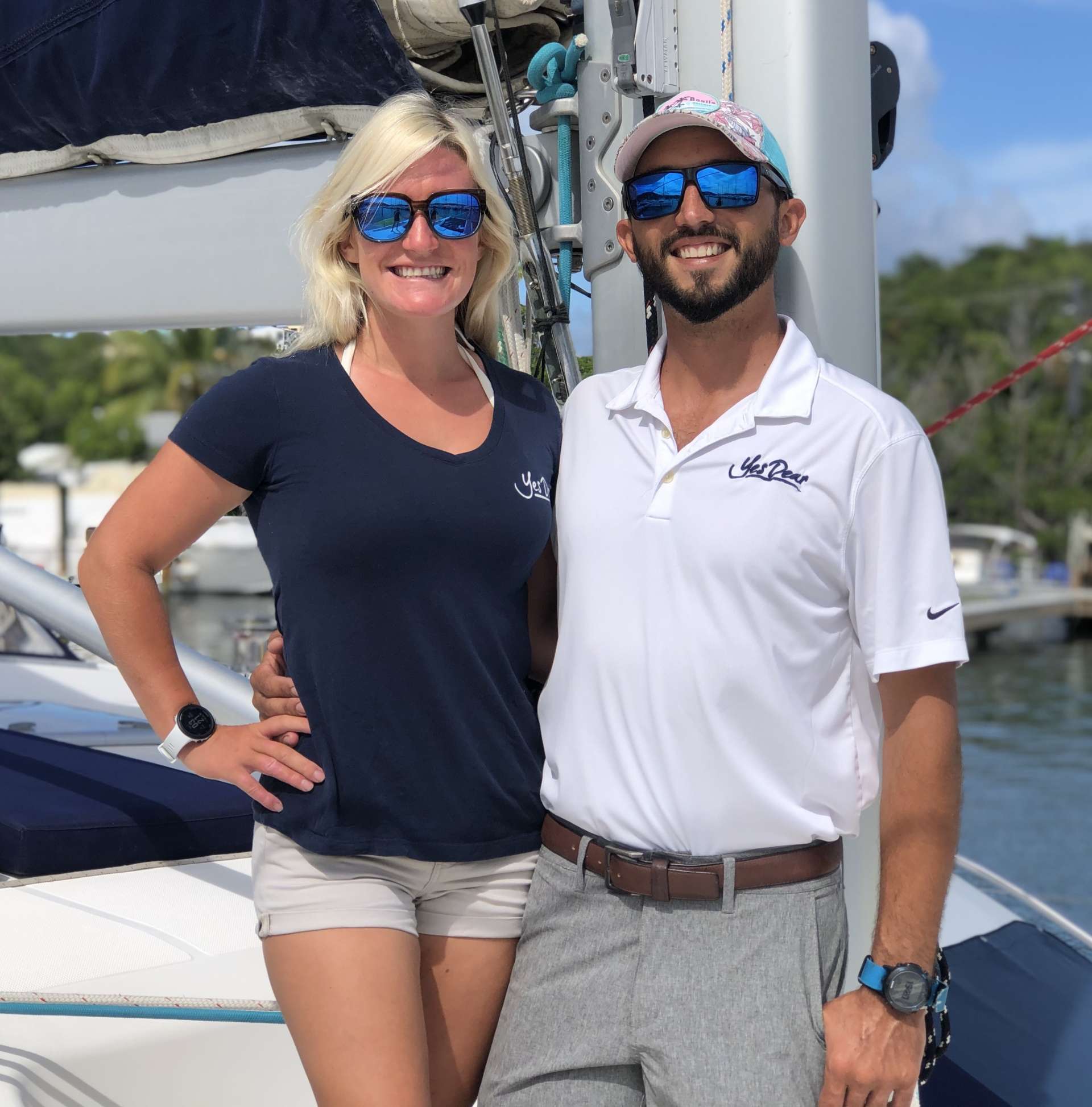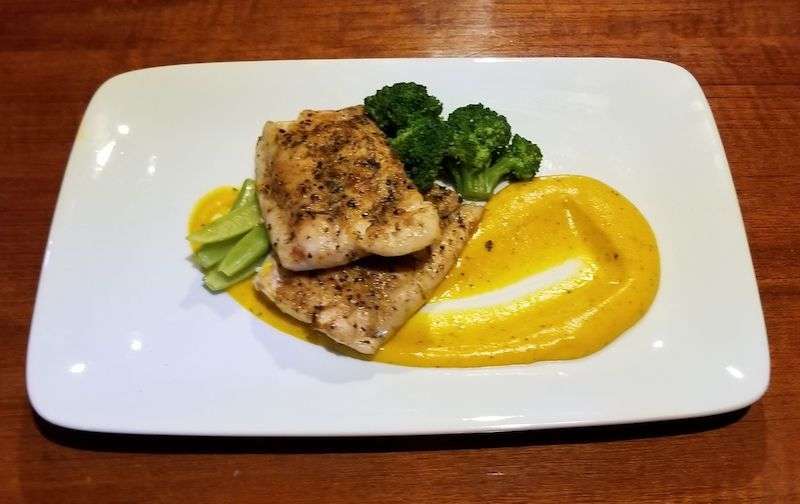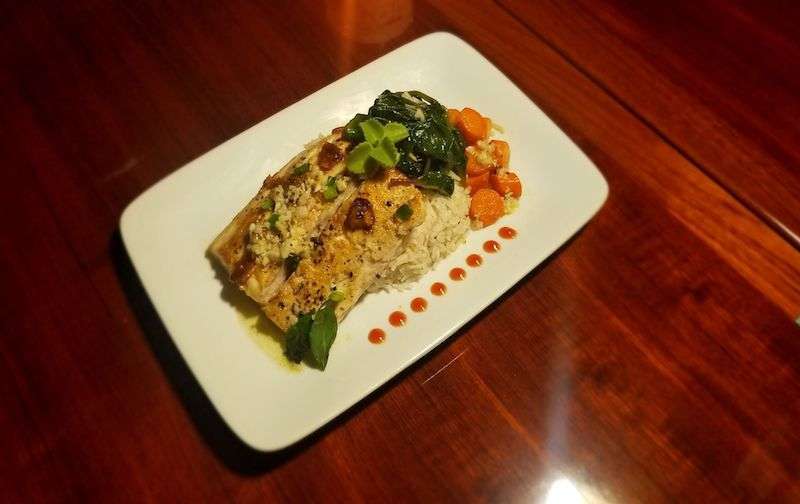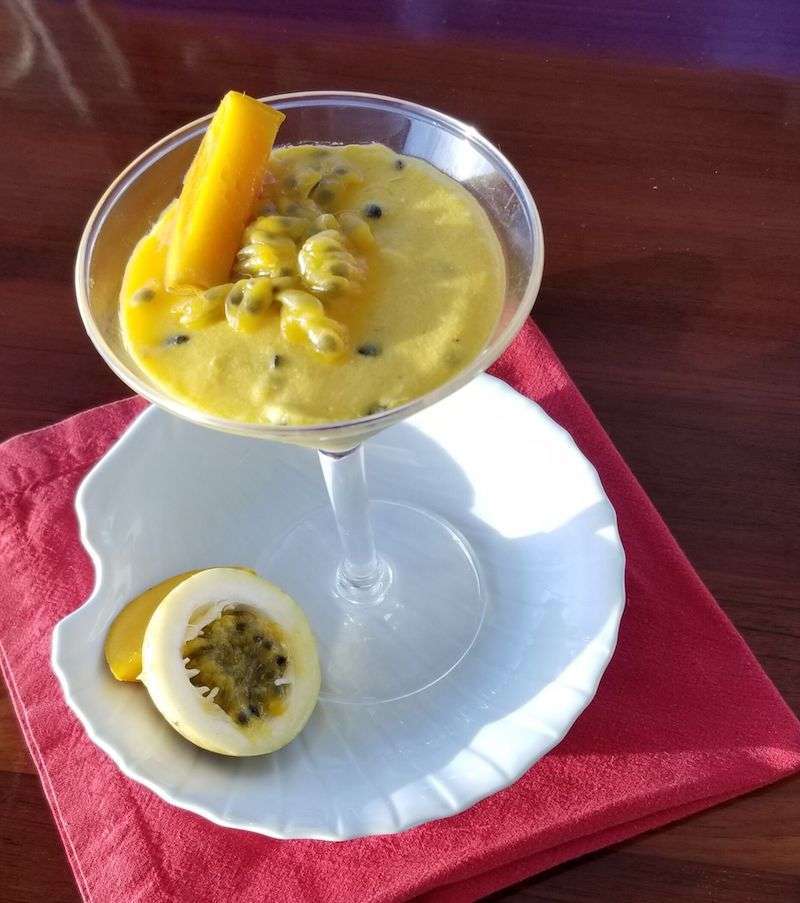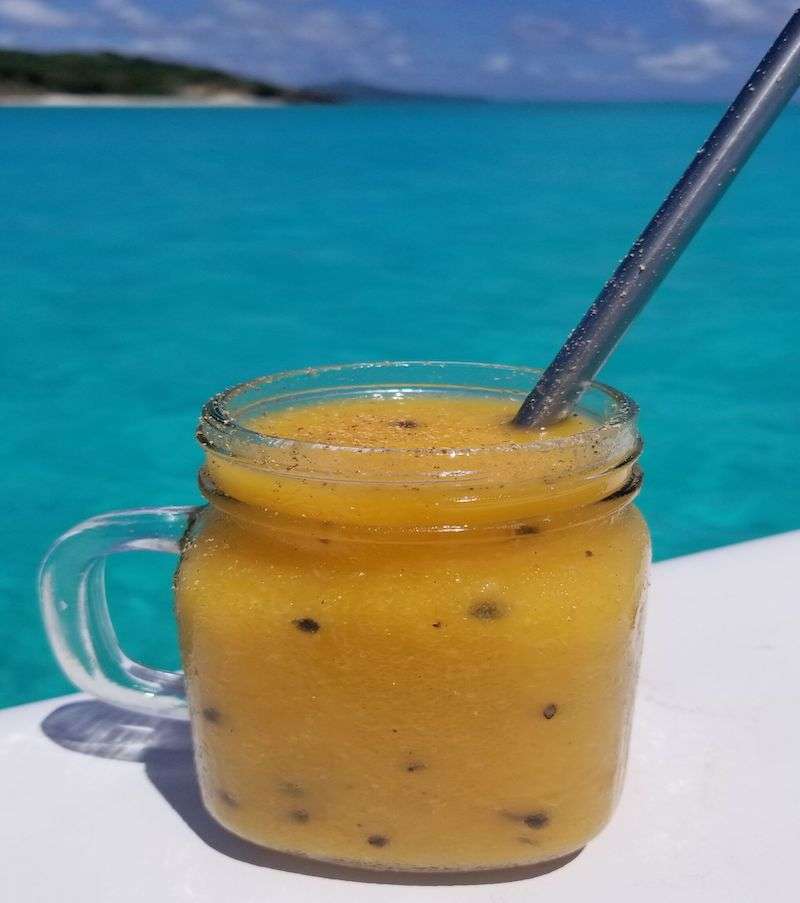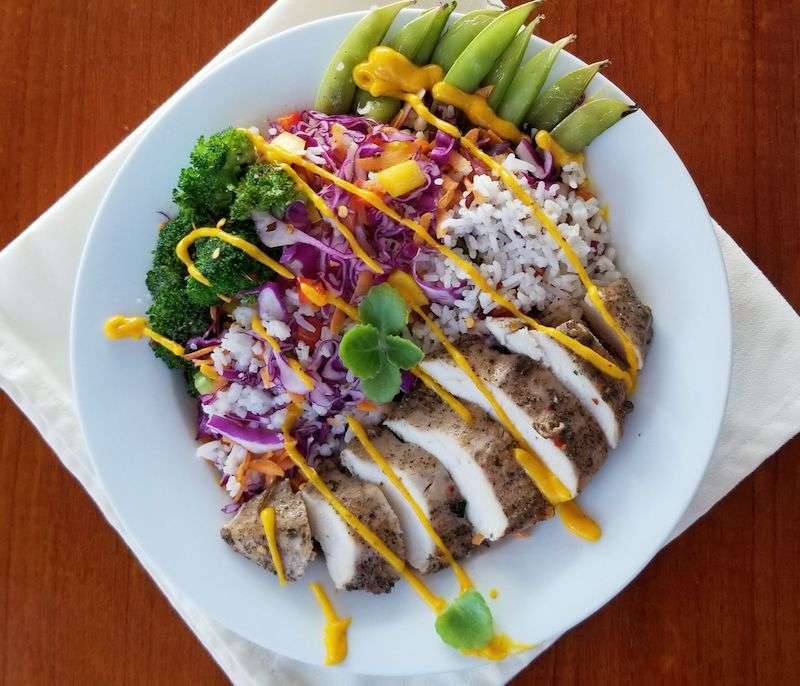 Description:
"My name is Nicola, chef and first mate aboard YES DEAR, and I am going to show you around the exterior."  British, Nicola is peppy young and fun; she is immediately likeable.  "The first thing I'm going to show you is our water sports.  So here is all of our water sports.  On Yes Dear we are big, big into water sports.  I am a scuba diving instructor, and I love getting into the water, both teaching and diving with experienced  and inexperienced divers alike, and there is plenty to see in the USVI.
We have water skis; we have a wake board; we also have a foil board that Kyle, the captain, is an instructor on and gets very very excited about teaching people." As Nicola brought us up to the bow, there was Kyle, hanging lazily upside down from the halyard over the water….
"As you can see,' she continued, "we have more perches….  We have a giant float; we have more kayaks and paddle boards….
We'll go straight up to the hard top, where we have our permanent resident "Frank," the inflatable duck.  We also normally park some bean bags up here and enjoy the late afternoon with a cockpit and watch the sun set.
Just behind you we have more sun beds for tanning and for reading.  At the bow we have a huge area with shade tarp, hammocks, and we just hang out there together.
YES DEAR is a really great sailing boat.  She sails very fast.  Because she's wide – she's 31 feet wide – she points very well.  She is a friendly boat for the inexperienced sailor.  Also, Kyle has been on boats his entire life and is super excited about sharing his experience and knowledge with you.
We'll head back toward the cockpit via my herb garden, hanging off the safety stanchions on the port side.  We carry the garden with us.  We have some basil that's seen better days; we have some herbs that I use in the kitchen; we have rosemary, basil, scallops – that would be brilliant to raise scallops – "can I get some of those, please?" she said laughing…  "We have spring onions, and we also have aloe for anyone who forgot to wear sun screen.
In the cockpit we have our outdoor dining area, and we have the weather curtains that drop down in case of inclement weather.  We are also currently showing some of our emergency equipment aboard – we have oxygen for our divers – and we also have an AED, and both Kyle and I are first aid trained….
Hello Mr. Kyle, she says, handing the microphone to him, and Kyle continued with the interview.  He said "I'm generally known to be hanging upside down somewhere, having a good time, and this is our wonderful home, the YES DEAR.  So come on inside.  I'm going to show you the inside.  This is our spacious salon, and we have plenty of seating for ten plus at our interior table in case it happens to be raining.  We also have a nice bar here, and a huge galley for our chef Nicola to work her magic. And we have an actual bar where I like to get into mad science and all sorts of crazy projects for your tasting pleasure.
This is one of the rear cabins, a queen cabin, with a separate stall shower and head.  We have plenty of space for all of your clothes, and we also are able to accommodate large and even solid suitcases in storage area elsewhere on the boat.  This is a feature that's quite popular – AC controls in each cabin; set your own climate preference.  Each cabin has its own water closet, separate shower.  This window here in the corridor has a marvelous view when we're in Caribbean tropical waters; it lets in natural light that shines on the ceiling above you.
This is our master cabin. The owner of the boat is from Texas, so they like things big.  This is a King size suite with its own settee and a very spacious shower up front.  Again, tons of storage throughout the cabin, great lighting, but we also have black out blinds for those mornings when you just don't want to wake up.  Maybe you had one too many the night before.
We do have an ice maker onboard, as well as several large coolers.  We have three refrigerators, and a massive freezer.  We have tons of other gadgets, such as smoke infuser.  We are able to make our own gourmet pearls; we often make sugar bowls, and other fun things in the galley.  We like to specialize particularly in games.  We carry regular standard card against humanity games, but we also have much more intricate board games like Settlers and Kan Tan, Trailor Park Wars, probably some others you haven't even heard of before.  But we have games for all ages for children and the kids in all of the adults.  We have a 4K Drone, which we use for videography in cooperation with our two go pro cameras; we do video editing for our guests and put together nice videos for everyone.
This stern cabin is identical to the other side.  This will be another queen with brand new linens, mattress toppers, very very comfortable mattresses.  This is our fifth guest cabin; it's a little bit smaller than the other cabins, so it's great for a couple or it's also perfect for kids, or if you have a single person in your group, this is the one we would choose.  Again, all the cabins have their own AC climate controls and private bathroom.  This forward cabin is another queen; all the cabins have black out blinds; all the cabins have their own head and shower.
We hope to see you soon down here in the beautiful Caribbean where we can treat your family or your group to wonderful fun times and gourmet food."
Based in St. Thomas, YES DEAR charters for:
$20,000 weekly all inclusive for two to four guests
$22,500 for five
$23,000 for six
$23,750 for seven
$24,500 for eight
$26,500 for nine
$27,000 for ten
Rates include food, fuel, bar and dockage – everything except for gratuity.  Christmas and New Years weeks are sold at a premium.
CHRISTMAS/NEW YEARS:
CHRISTMAS: 1-10 pax @ $29,700 – 7N minimum. Must end on or before 12/26
NEW YEARS: 1-10 pax @ $32,400 -7N minimum. May not start prior to 12/27
YES DEAR E-Brochure, Photos, Info Sheet, Crew Profile, Sample Menu, Guest Comments, Rates & Bookings
Information believed correct but Nicholsons cannot be responsible for accuracy.  Please consult YES DEAR E-Brochure.