High Rate: € 112,000 weekly Plus Expenses
Low Rate: € 98,000 weekly Plus Expenses
Cabin Configuration:
MAIN DECK
Master stateroom with his and hers bathrooms (shared large central shower)

LOWER DECK
2 x double staterooms
2 x twin staterooms
All with en-suite bathrooms (showers)
Specifications:
Length:
Builder:
Built/Refit:
Beam:
Draft:
Cruising Speed:
Regions Available:
Locations It Travels:





Special Features:
119'
Tansu
2011
23'
7.3'
12 knots
France, Italy, Malta, Croatia - Croatia in July 2020




Head-turning explorer looks
Basketball hoop, yoga mats, free weights and punch bag
Golf mat, clubs and fish food golf balls
Extensive list of water-sports toys, including 2 x waverunners and 2 x Seabobs
Nautibuoy inflatable platform
Huge deck spaces for sunbathing and entertaining
Water Toys
Tenders + ToysGala Viking V650 (6.5m) tender with Yamaha 175HP (seats 12) 2 x Yamaha VX Cruiser waverunners 2 x Seabob F5 2 x GoCyles (available upon request) 1 x Nautibuoy (inflatable platform / waverunner dock) Water skis (adult and junior) Wakeboards 2 x inflatable paddle boards Inflatable towable toys (donuts etc) Golf mat
clubs & fish food golf balls Snorkelling equipment Fishing equipment Communications: Internet with WiFi Gym equipment: Free weights Yoga mats Punch bag Basketball hoop
Have a Question About This Yacht?
Fill out the form below and we will get back to you quickly!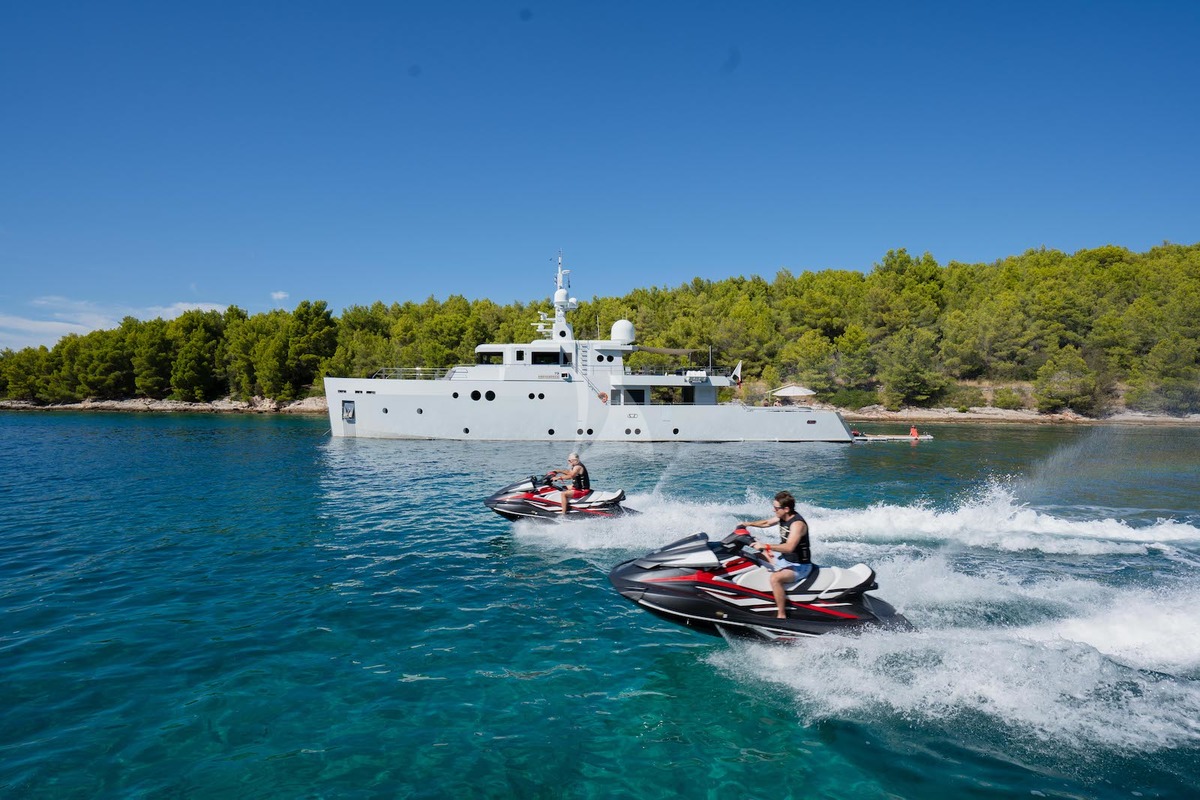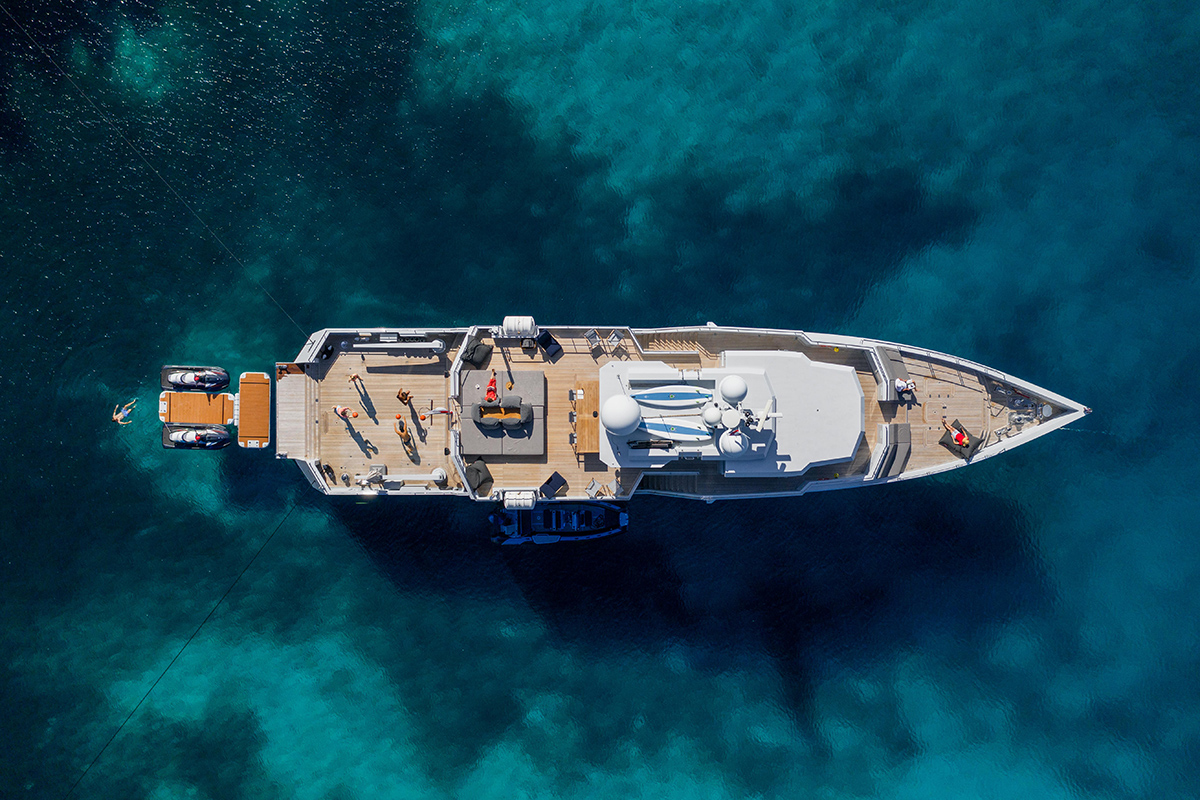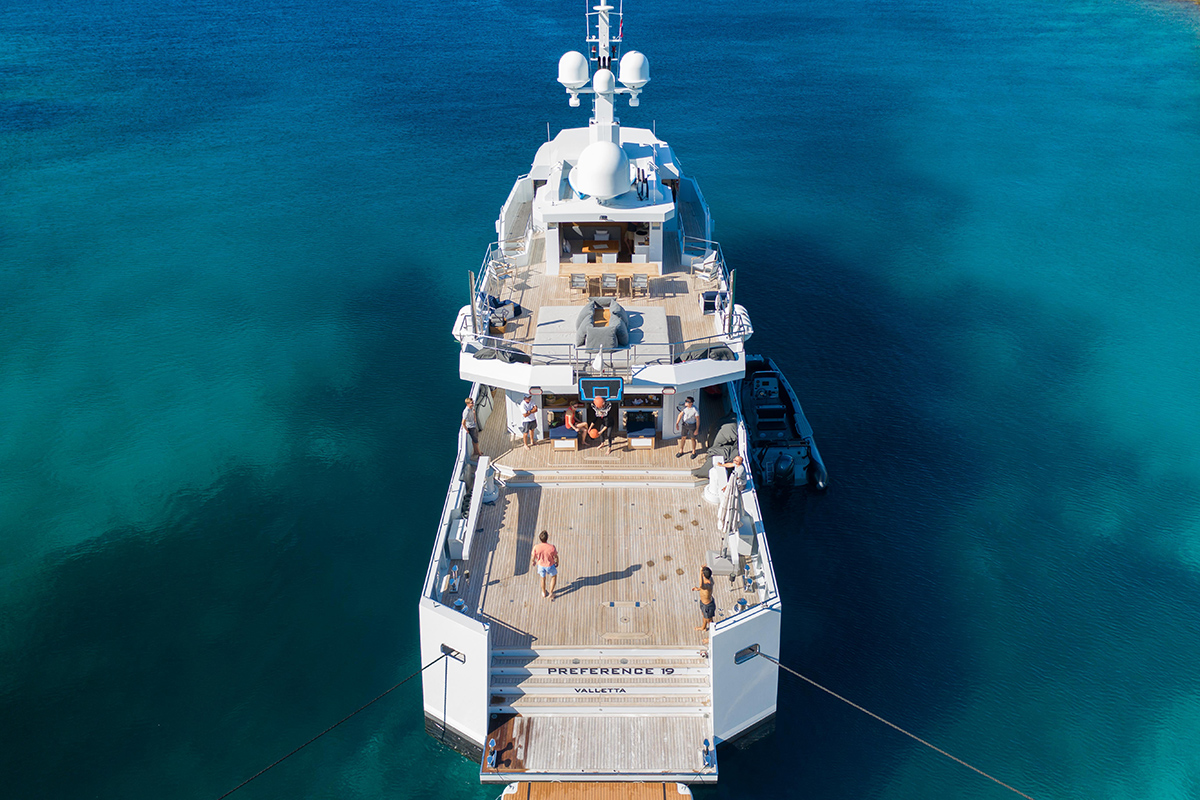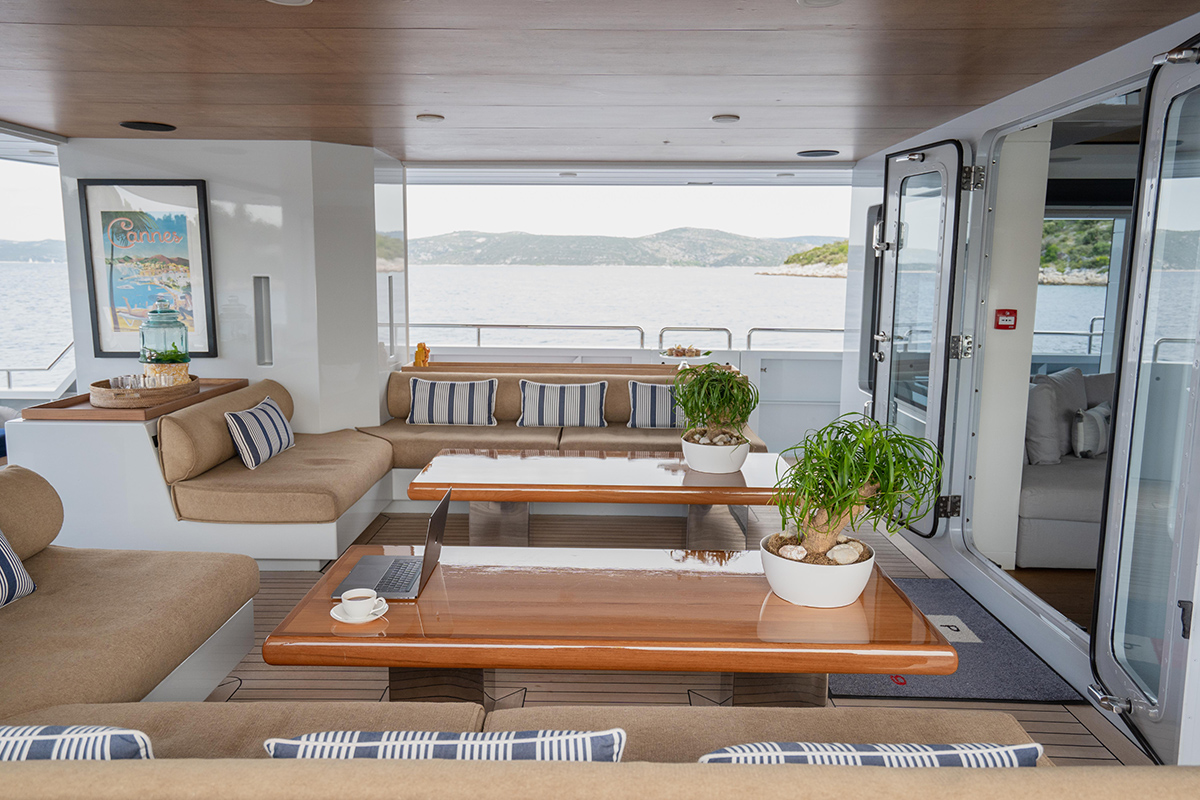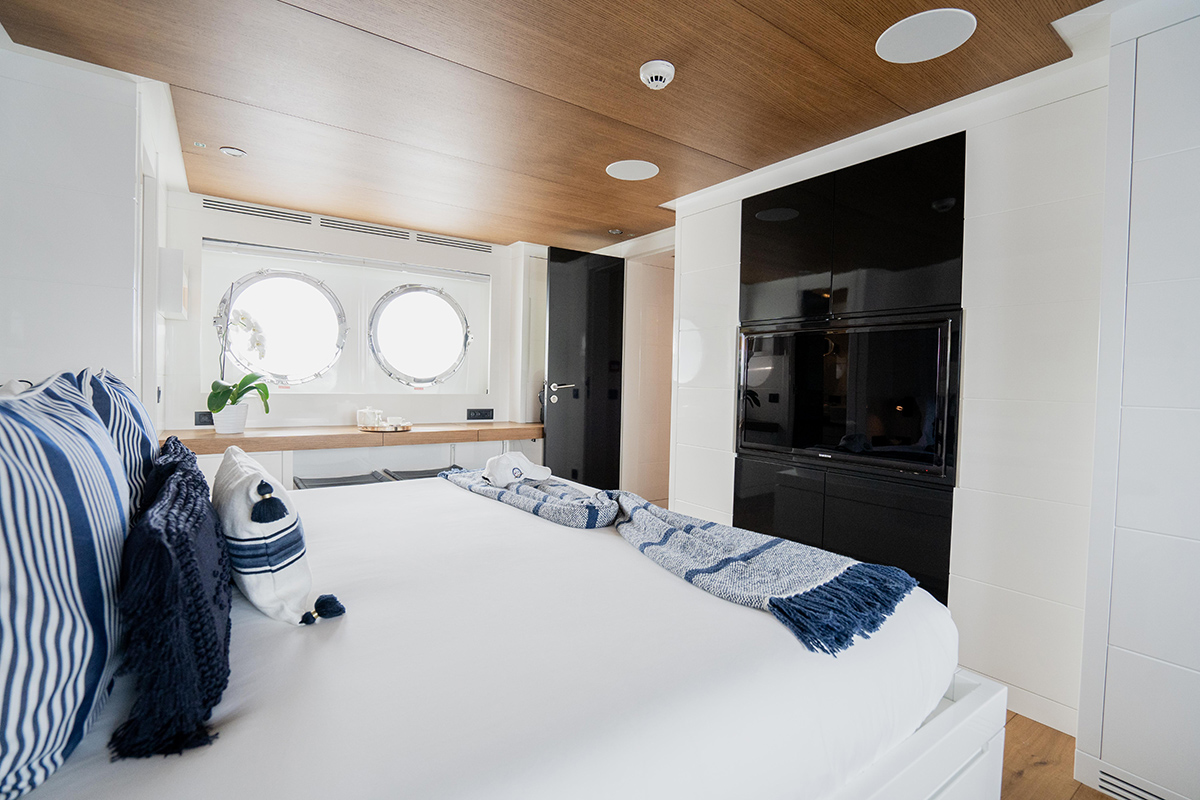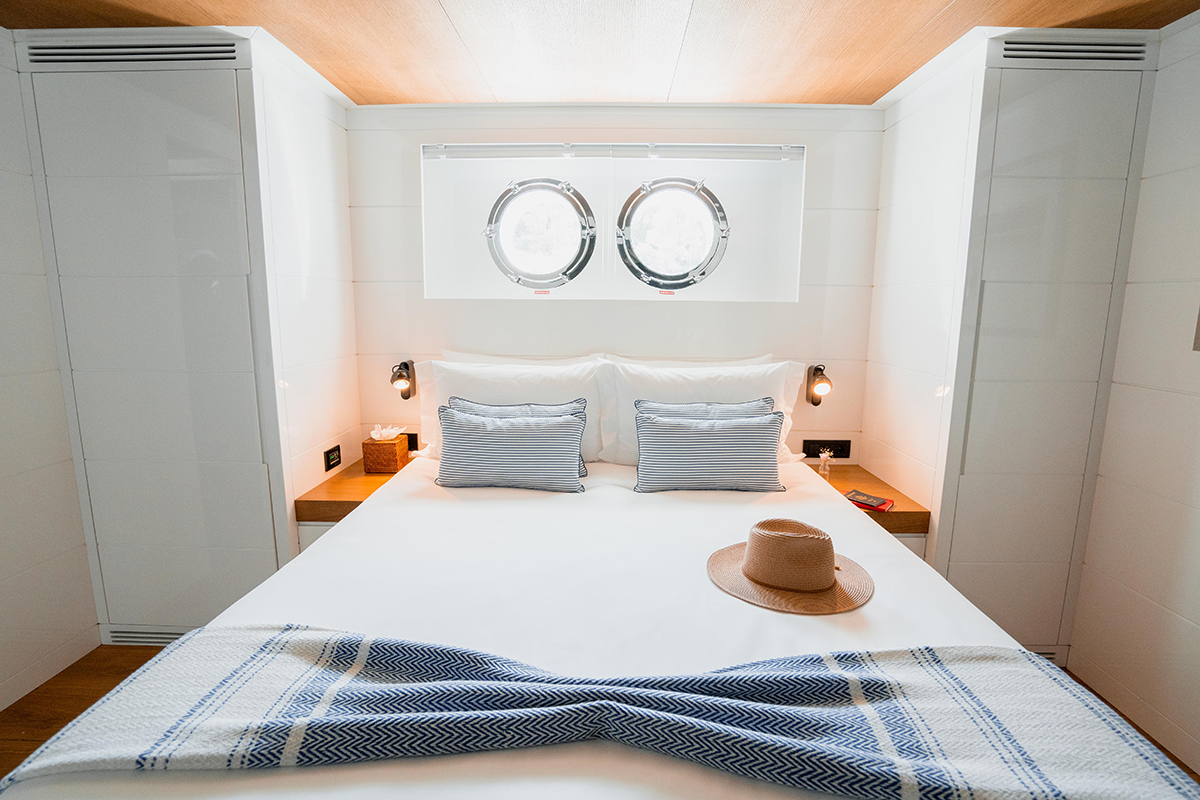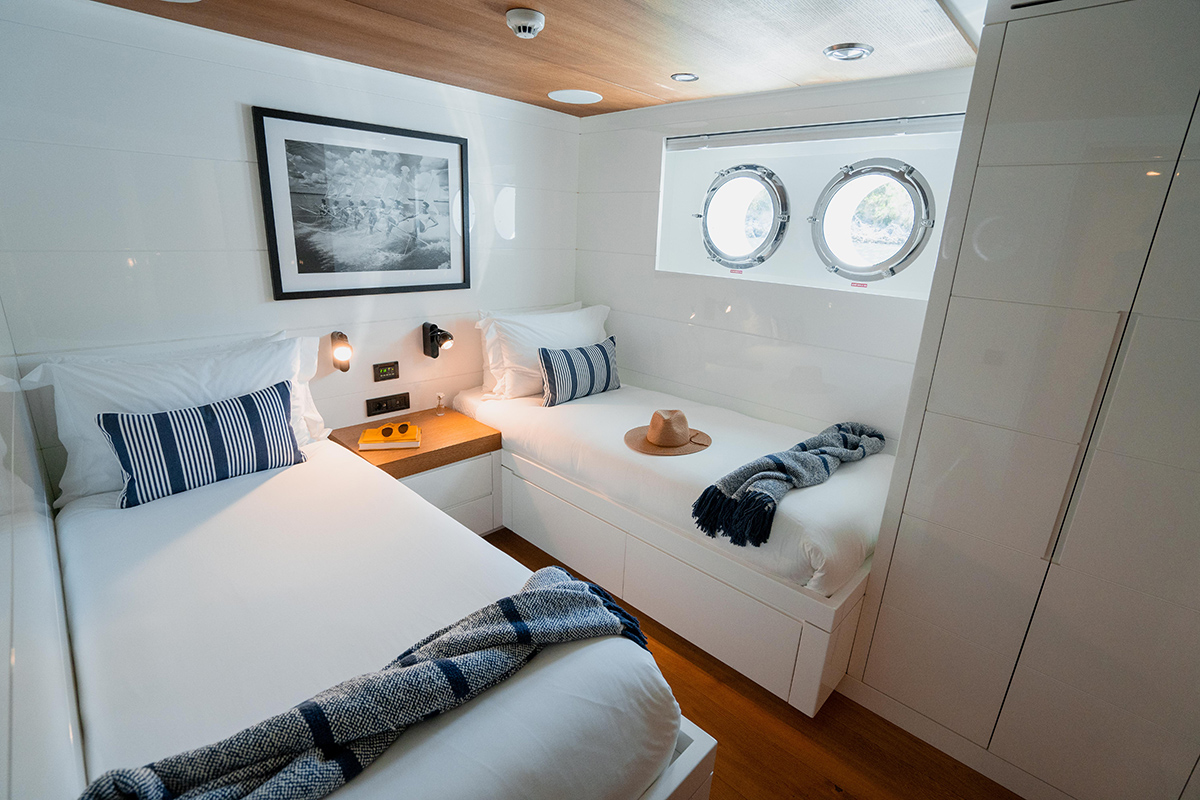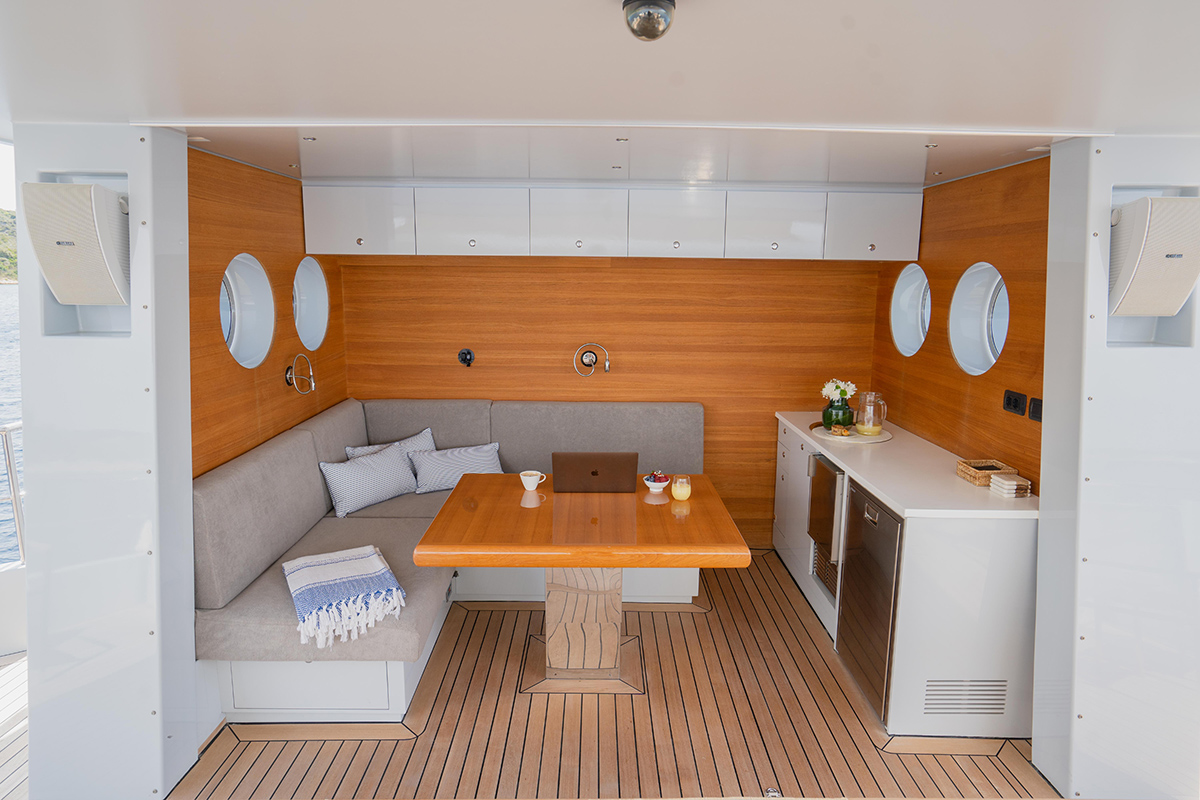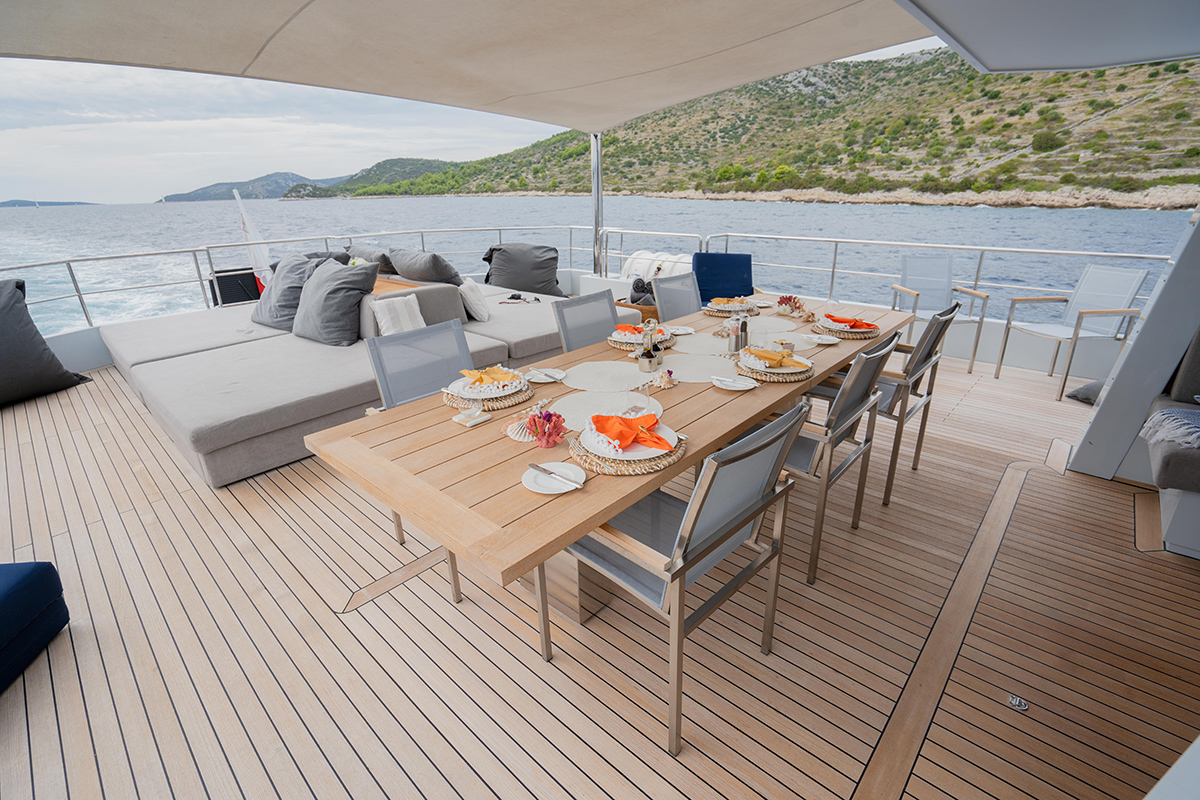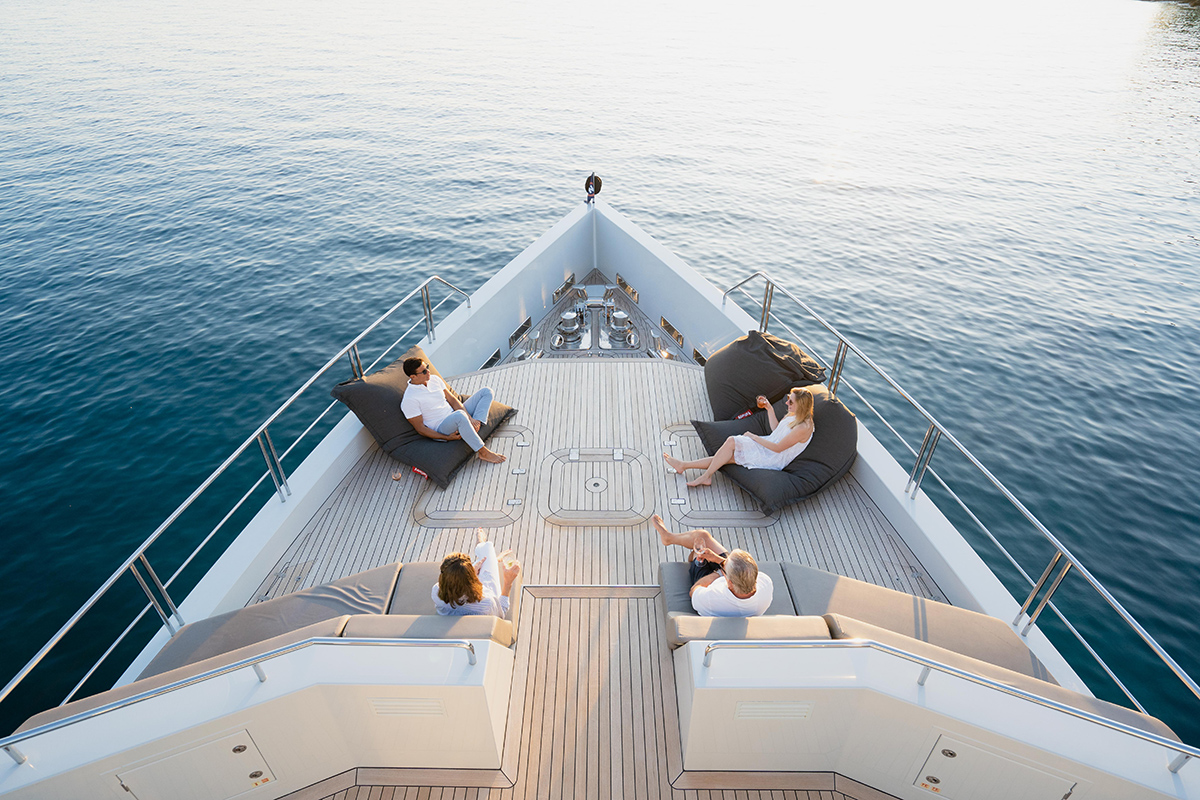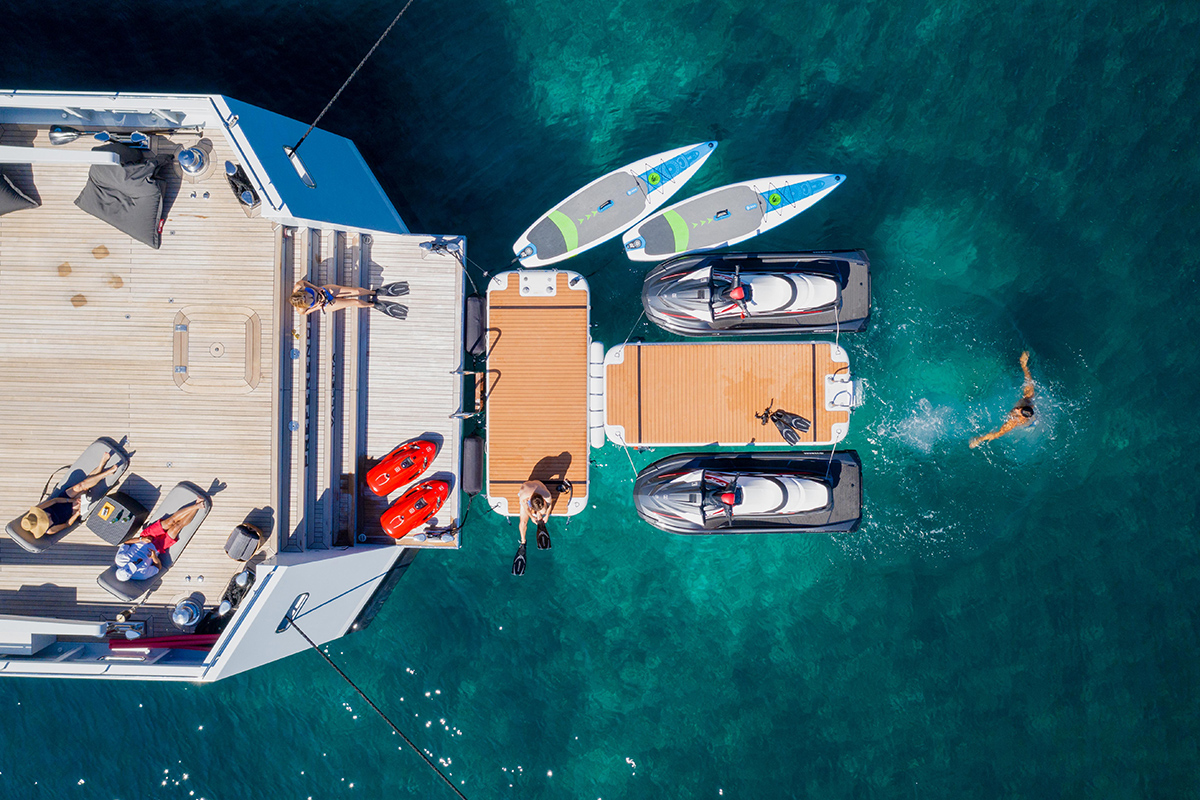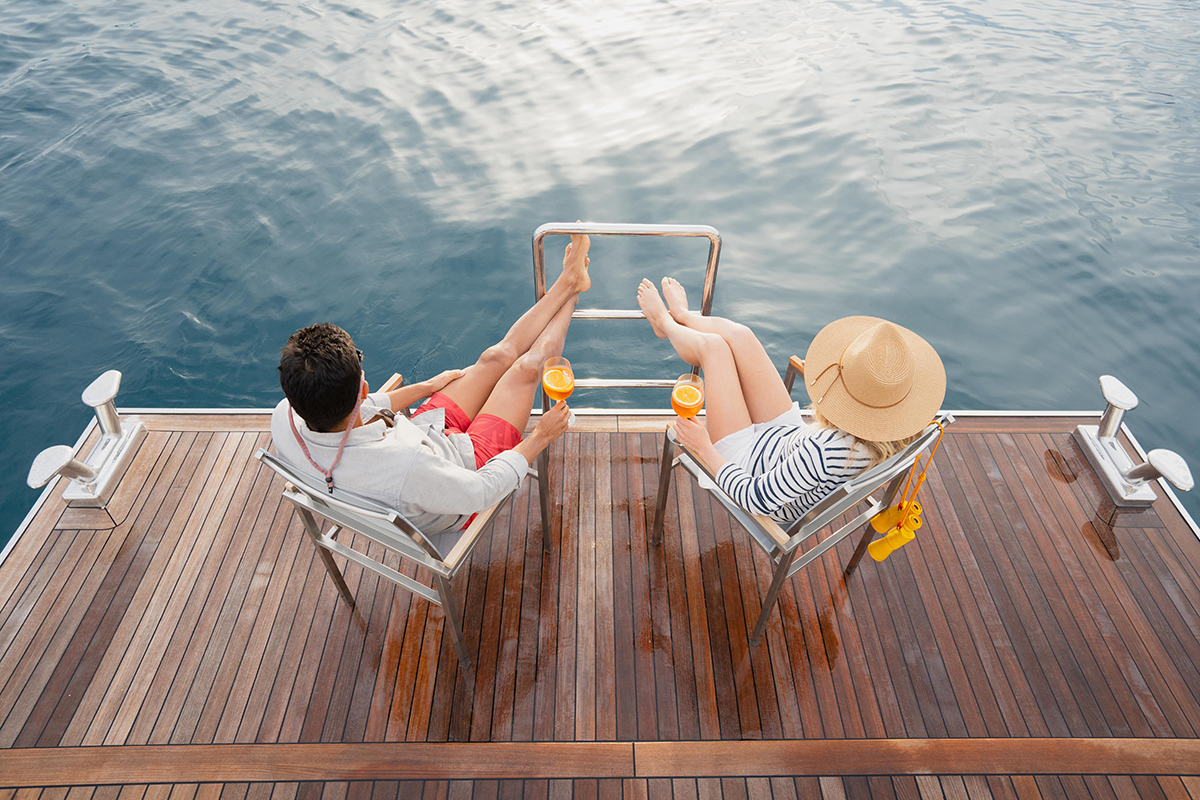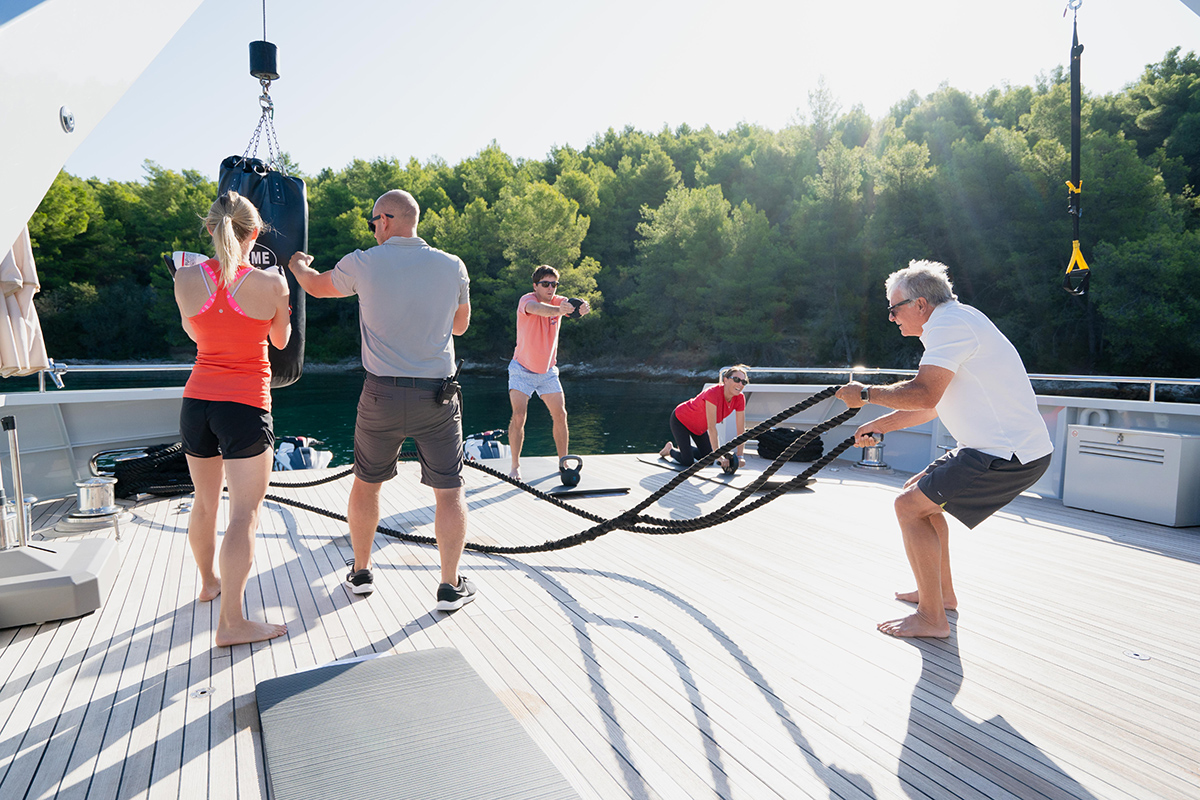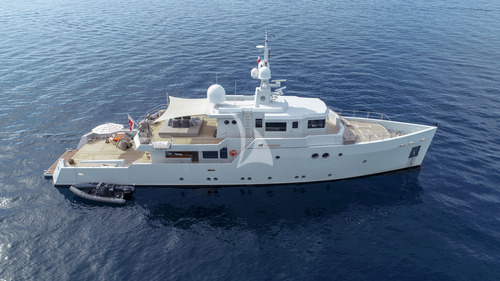 Description:
Do you drive a Hummer?  If so, you'd probably like this 119′ Tansu expedition yacht, built in Turkey in 2011.  Unique like a Hummer, she requires a different kind of aesthetic, but the longer I stayed onboard, the more the yacht grew on me.  I see her now as  the perfect yacht for transporting a car or cargo to an island-based home, yet capable of comfortable cruising at the same time.  I love the form and function of that, the versatility of the yacht for practical uses and luxury living at the same time, and the yacht's great looks, in gray, no less….  The yacht's practicality and fine modern interior appointments combine to make the perfect combination of form and function in my eyes.   In this interview with British captain James Box, which occured in May, 2019, he helps me see the possibilities of the yacht, as a luxury charter yacht in the Med.
119 feet long, 23 feet wide, and 7 feet deep, the yacht was built in Turkey in 2011.  Used privately initially, she is designed as an expedition yacht, similar to a research vessel, with steel hull, full displacement, zero speed stabilizers; she literally sips fuel; excellent on low fuel consumption, she consumes a mere 150 liters an hour, cruising at 11 knots.  Her engines are large Caterpillars.
"The best thing about the yacht is her deck space," said James, who is about 45 years old, British, nice looking; he speaks well.  "It enables us to have all the sports gear – gym – basketball hoop – great for families, good for parties -new tender – it's a 16 meter inflatable that seats 14 and keeps everybody dry.  It has 175 hp outboard."  Looking around, the aft deck reminded me of a ferry boat, or a tug boat – a large open aft deck with nothing on it.  I remember feeling a little worried about this, not because the yacht was run down; it was not; it was new, but the 7 mostly British crew and brokers were playing hoop, really enjoying it, so I relaxed and listened. James continued, "We're doing a jazz masquerade party for the brokers hop tonight.  We're getting a saxaphone player, a DJ and a bartender, and we'll be serving cocktails, plus acrobats."
We moved forward, passing a delightful outside seating area under shade, before entering the modern saloon with lots of natural light, air conditioning, simple in design.  "This is everybody's style," James said.  I noticed the indoor dining table, white walls, wood book shelves, the gorgeous wide plank floors.  A wine cellar, everything looking new.  Three comfortable couches in gray were located amidships. Nearby was a day head.  Everything was modern and gorgeous with lots of air conditioning and natural light, soft white colors, everything sparkling, wood floors, large windows, good views.
The yacht sleeps ten guests in two twin and two double cabins plus a full beam master with port holes and his/her bathrooms with walk through shower.  The twins were lovely with pristine white duvets with cotton throw cushions, lots of AC,and abstract art.  Robes indicate the showers are first rate.  The two queens are mirror images of each other with white walls, and all the cabins have private bathrooms with modern fixtures, TV, Satellite television, Netflix.
Naples based, the yacht is flexible to go anywhere guests want.  The crew love the Adriatic.  "Our 2.2 meter draft enables us to go where other vessels can't.  This is an advantage in Amalfi.  There are lots of little ports, picturesque and nice, that other yachts cannot get into, but we can!"
Bench settees on the bow create a fine place to sit coming into port.  The yacht's sharp angular lines turn heads.  "We can put sun loungers out here, and we have two inflatable jetties that act as swim platforms for the stern of the vessel.  T-shaped, we tie the jet skis onto it, and we can also do the Turkish mooring thing – throw two lies ashore and set up the rafts aft."  The yacht has two jet skiis and is a RYC training center.  "Tom the chief officer is an instructor.  We can train guests in safe handling of personal watercraft and seamanship."
Up on the bridge deck, there's the captain's bridge, where he steers the boat, and the gorgeous fly deck with long dining table and large Turkish ottoman, 20′ by 20 feet square, in light gray for sunbathing, bar, and windbreakers.  A nook in the coach roof forward has a cozy L-shaped sefa and varnished table for watching the sunsets.
Overall, I really enjoyed the yacht, and I especially liked her British captain, James Box, who willingly shared his knowledge of the yacht with me…..
PREFERENCE 19 Photo Presentation 2020   
PREFERENCE 19 Crew Profile 2020
Details are given in good faith and thought to be reliable but are not guaranteed.