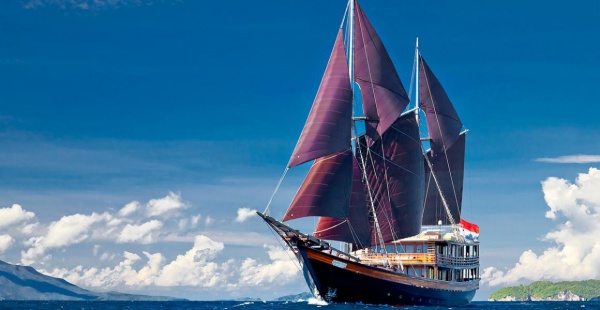 If you're considering taking a trip on a chartered sailing yacht in the near future and are interested in learning about the amenities that will be available below deck, read on.
Sailing yachts are known for being a smooth and enjoyable way of traveling to some of the most beautiful places on earth, and many are equipped with a wide range of amenities that will offer you and your party a once-in-a-lifetime vacation you will always remember!
Whether it be spacious cabins to rest in at night, comfortable bathrooms and showers for cleanliness, bars stocked with your favorite drinks or the latest entertainment systems, you'll be traveling in luxury in a quiet calm with billowing sails carrying you with joyful expectation to the next destination.
Spacious Cabins
Depending on the length of the yacht there will be a number of well-sized cabins, from two to four, and even up to 5 and 6. There is a master cabin, plus VIP for guests of the main organizer available below deck.
These cabins can include everything from small desks to dressing tables, bathtubs and showers (with hair dryers, shampoos, products and robes), comfortable beds and more.
Well-Stocked Bars/Beverages
Whether you want to sip on cocktails or hydrate after a few too many minutes in the sun, most sailing yachts will come equipped with a well-stocked bar/beverages that will have everything adults and children would ever need.
Saloons will be air conditioned and offer comfortable seating, while an outdoor aft deck in the open are is always a favorite hangout for the adults in your party. Each of these can even come stocked with playing cards, board games and television to keep children occupied.
Latest Technology
Another benefit of choosing a sailing yacht is knowing that some will be equipped with the latest technology to keep you connected with the outside world.
While you are probably looking to unwind from the stressors of your everyday life, you may still want to watch your favorite sport's team on television, play video games, stream shows on your iPad and more.
When you're ready to book a trip on a sailing yacht to your dream destination, we invite you to call upon our team at Nicholson Yacht Charters.
With over 70 years of yacht chartering experience, we promise to provide you with a vessel and crew that will take you to some of the most desired destinations in the world including the Caribbean, Mediterranean, South Pacific, Southeast Asia and more.
For memories that will last a lifetime, we invite you to give us a call at 800-662-6066 or 617-661-0555 today!