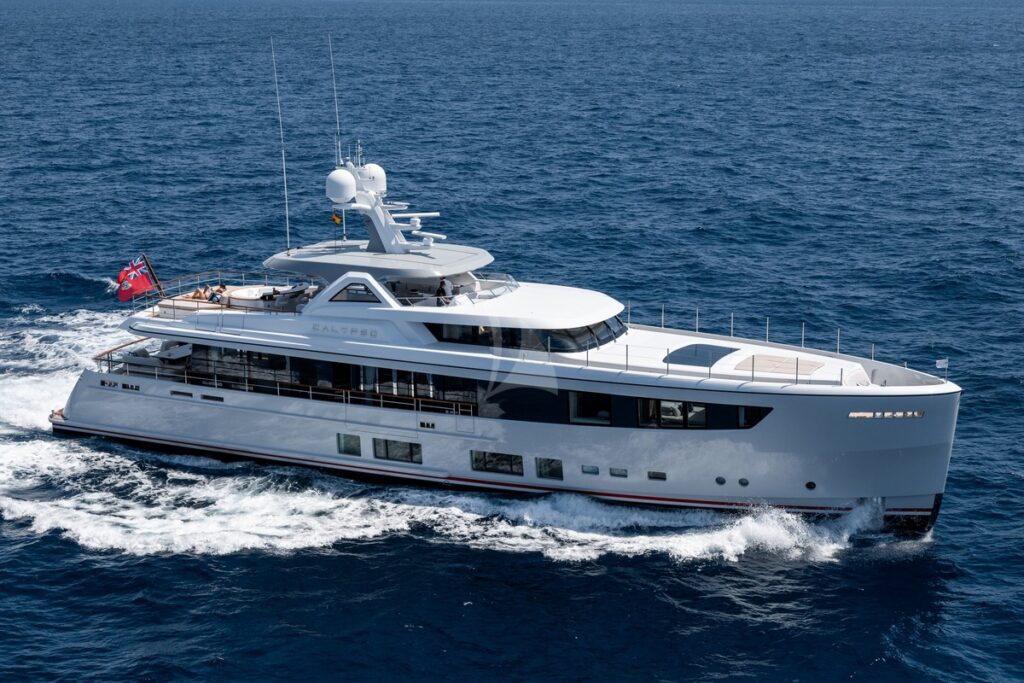 When you have made the decision to go on a chartered yacht this year, you will have many options to choose from. Depending on the people you'll have on board, the amenities you're hoping for or the activities you would like to partake in, it can feel overwhelming finding the right yacht for all your needs.
Luckily, there are several power yachts available to be chartered that offer spacious lounging and sleeping accommodations, fresh-cooked meals, on-deck Jacuzzis, and a variety of other amenities.
Should you be ready to book a chartered yacht in the near future, a power yacht may be just the thing to ensure everyone in your party has a trip they'll remember forever!
Spacious accommodations
One of the biggest perks of choosing a power yacht is the palatial accommodations and amount of space.
Whether you want to rest after a long day on the water, lay out on the sun deck, or simply relax with a drink and take in the amazing views, this yacht will give you the space you need for an enjoyable stay.
Power yachts come in a variety of sizes, but most include spacious staterooms, cabins and other lounging areas.
A wide range of amenities
When you choose a power yacht, there will be no shortage of entertainment options. Most of these yachts come equipped with a wide range of amenities to keep you entertained that include Jacuzzis, BBQs, bar areas, air-conditioned spaces, Wi-Fi, pop up TVs, pool decks for water activities and much more.
Experienced, friendly crew
Power yachts come with an experienced crew that will ensure your trip goes off without a hitch. Whether it be the experienced captain that will guide the yacht to all your desired destinations, the on-board chef who can cook up fresh and delicious meals or the deckhands and stewardesses that are typically on board, you can rest assured that your every need will be taken care of.
The speed you need
Power yachts simply can't be beat when it comes to efficiency on the water and the speed at which you can get from place to place. This is one of the key advantages of a power yacht as it will be able to get you to all the bays and ports you want to see, so you can explore all the restaurants and other attractions.
If you are ready to book a chartered power yacht and are looking for an experienced team to guide you on your upcoming trip, we ask that you think of us at Nicholson Yacht Charters. We are the oldest established yacht charter company in the world and have a wide selection of power yachts available to meet any needs.
To learn more about our power yachts and the areas that we charter to across the globe, we ask that you contact us at either of our offices today at 800-662-6066 or 617-661-0555!