Especially over the past few years, sailing has become a popular means of travel. Sailing is a relaxing, enjoyable, and a unique experience that can be shared with your friends and family. If you're trying to plan your next vacation, here are some of the best reasons you should consider sailing!
You Can Enjoy Unique Ocean Views 
When you're sailing on the sea, you are surrounded by some of the most beautiful views in the world. There is no better feeling than peeking out your window to catch an exciting glimpse of your next location. Besides being surrounded by beautiful blue waters, you may also see unique creatures that you don't see every day.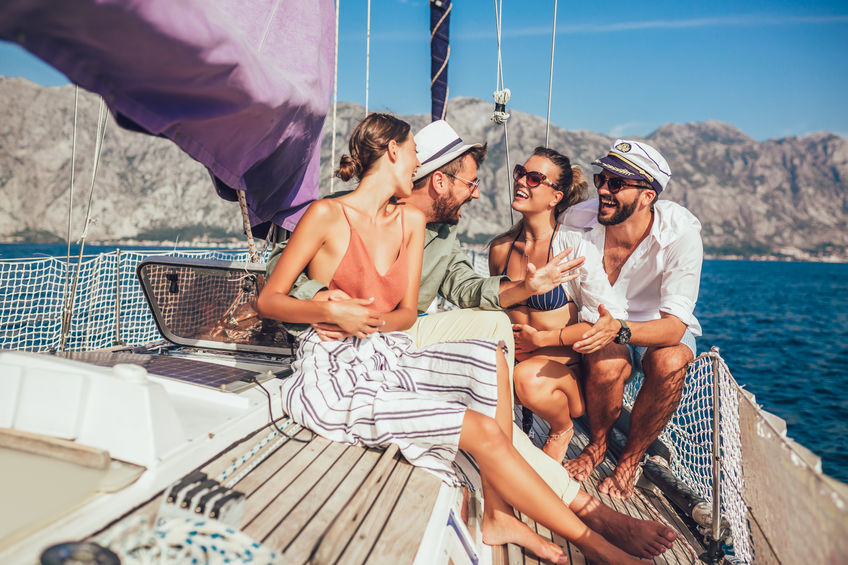 A Private Getaway 
If you're looking to plan a private vacation, you'll enjoy the comfort of traveling by boat. The only other guests onboard the ship with you are your friends and family that you have invited to accompany you on your trip. Plus, believe it or not, traveling by boat is relatively spacious. Depending on the size of the ship you choose, most often, everyone has their private suite. Boats are very intimate and perfect for vacations of all kinds.

You Create Your Schedule 
When you travel on larger cruise ships, there is usually a specific itinerary that you need to follow, which can be an excellent service for passengers. However, when you travel by yacht, you can create your own rules and create the vacation of your dreams. Whether you're seeking a new adventure or want the day to relax, you call the shots on this trip! However, if you're looking for suggestions, each yacht is accompanied by a knowledgeable captain and crew.

Free to Explore
Sailing gives you a unique experience that can't be achieved while staying in a hotel. Each day will be a new experience. Plus, you and your family can visit hidden beaches, explore the mainland with other tourists, and seek other adventures. You're in control of the time you spend at your destination, so if you want to spend extra time in a specific spot, you can!

At Nicholson Yacht Charters, we offer the most satisfying and luxurious yachting experience for our guests. Our caring and experienced staff will make sure you have the vacation you've always dreamed of. Start by browsing our online selection of yachts, and give us a call when you're ready. The fun begins the minute you call us at 800-662-6066.